There are so many tasty spring recipes for a crowd to make… like healthy salads, chicken dishes, and grilling recipes, too. With fresh produce in abundance, it's easy to find ingredients for delicious seasonal spring dishes. Let's see what you can make…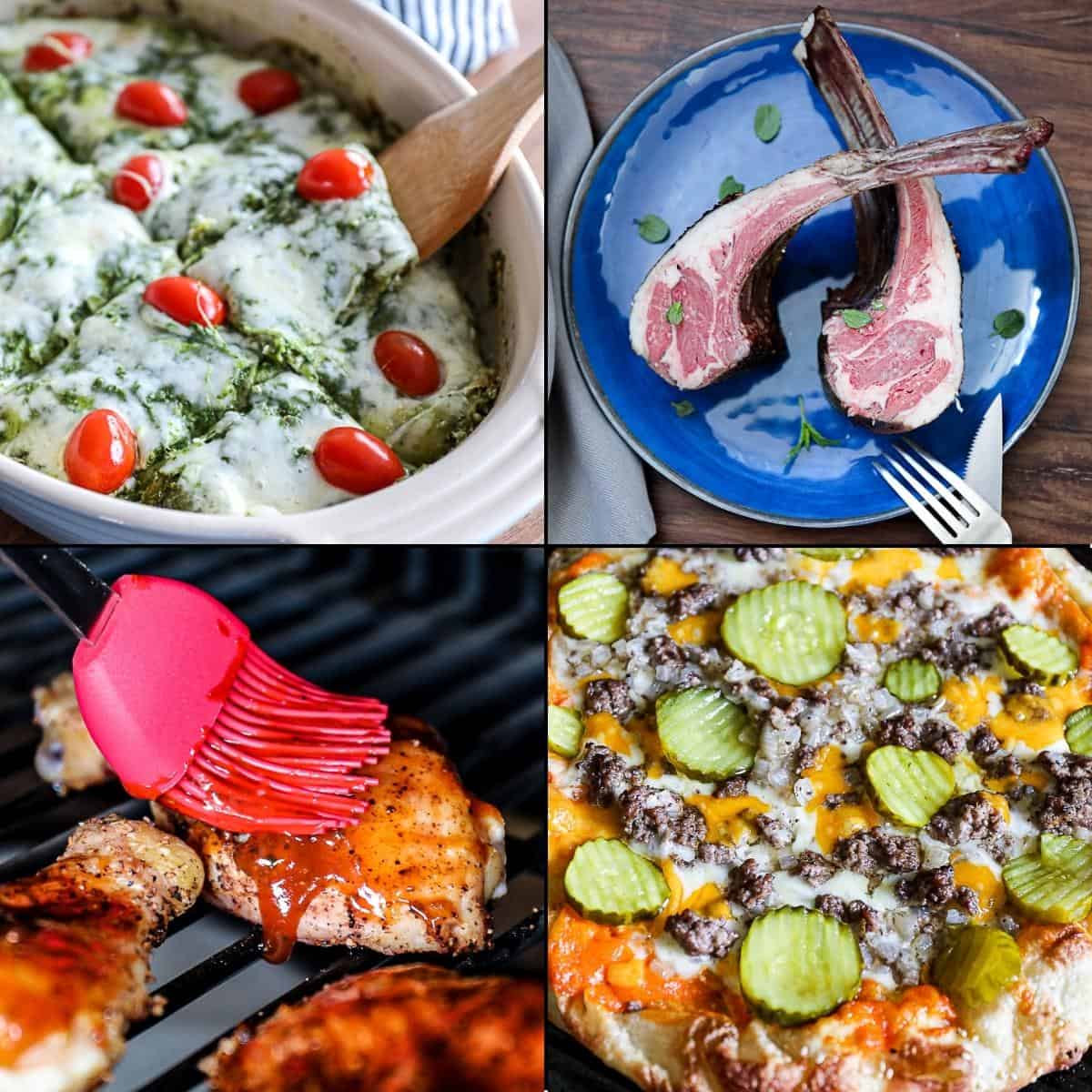 Love easy recipes? Follow Sip Bite Go on Instagram and TikTok…
Why Spring recipes are so great
Fresh produce is in abundance (think: herbs, asparagus, strawberries).
With the warmer temperatures, you can make more outdoor meals.
Farmers markets are in full swing.
Spring is a great time to meal prep lighter food and healthier options.
See Mother's Day brunch ideas…
Spring vegetable recipes
With the sunshine and the rain, there are a ton of Spring vegetarian recipes to try with fresh, delicious produce…
Spring onion recipes
Here's a great spring recipe for a crowd that you can serve as an appetizer…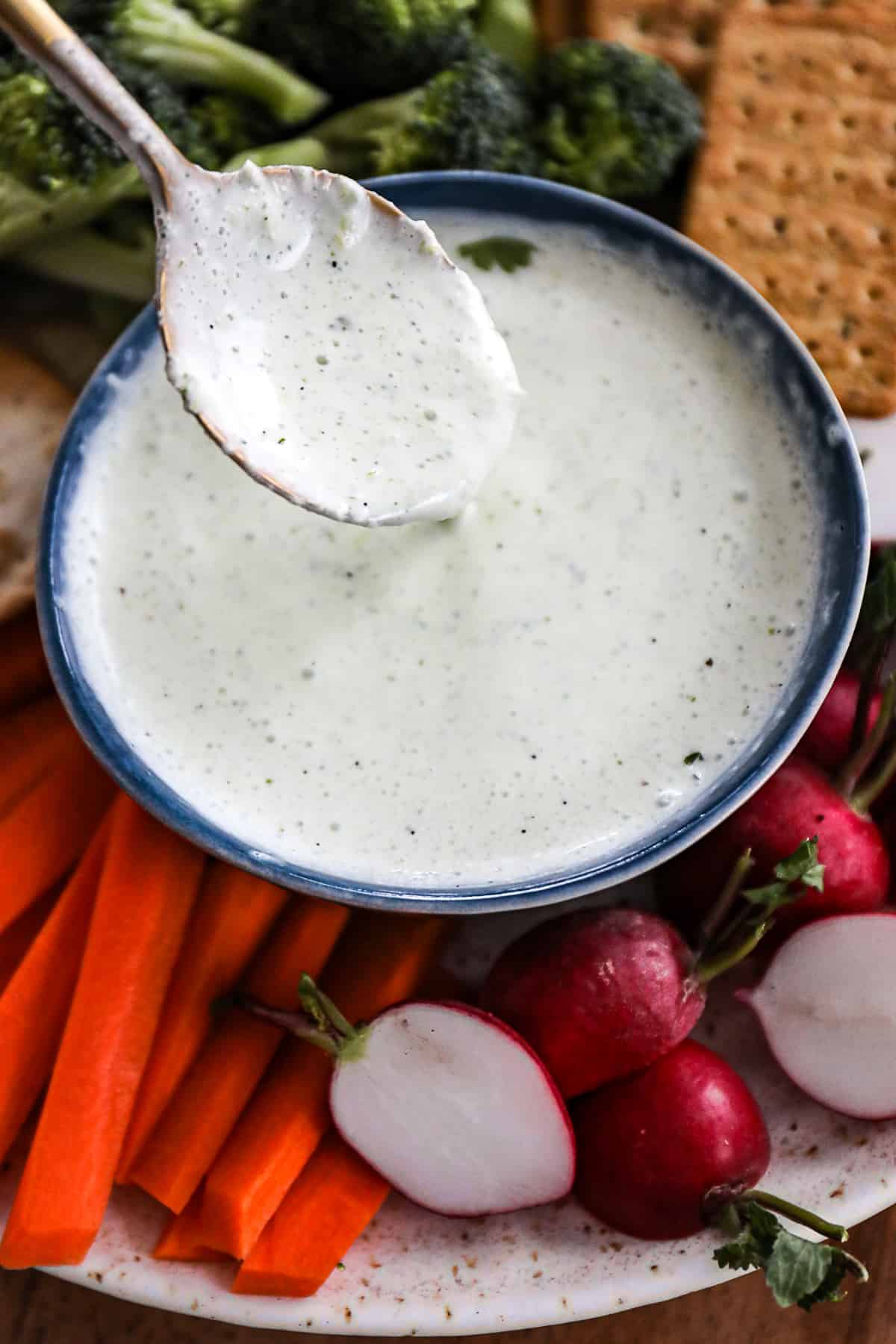 Hands down, you have to try this green onion dip.
It's made in 15-20 minutes with Greek yogurt (substitute sour cream), jalapeños, and scallions.
Serve it for dipping with veggies, as a green onion chip dip, or as a sauce.
Roasted fava beans
This is a vegetable available during the Spring that is fun to use in a variety of dishes…
When it comes to healthy spring recipes, fava beans are a great choice.
They are available late-spring.
Spring herbs for cooking
Fresh herbs, like mint and thyme, are in season and perfect for adding flavor to your dishes.
Buy fresh herbs each week and experiment by adding them to dishes like:
Spring salad recipes
Lighter meals are easier to make in the warmer weather, such as salads and sandwiches.
Try this strawberry feta salad once juicy berries pop up at the farmers market.
It's a great spring salad recipe because it's light, yet crunchy and satisfying.
You can also try a spring pasta salad recipe.
Also see these summer salad ideas…
Spring grilling recipes
Spring chicken recipes for the grill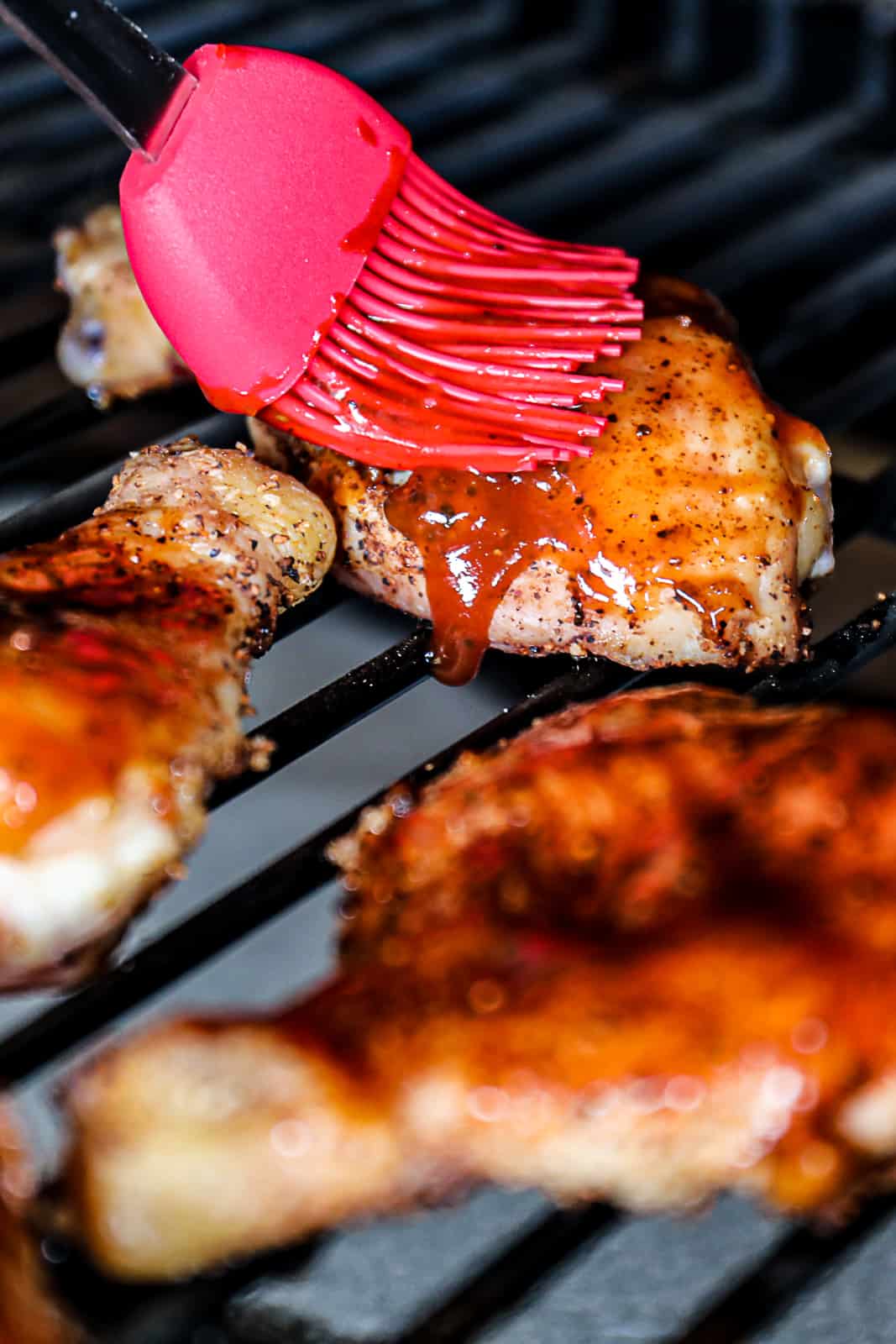 There are so many simple spring recipes with chicken that you can make, here are some favorites:
Grilled pizza for spring
Here's a great grilled pizza to feed a crowd for Memorial Day weekend or another BBQ get together…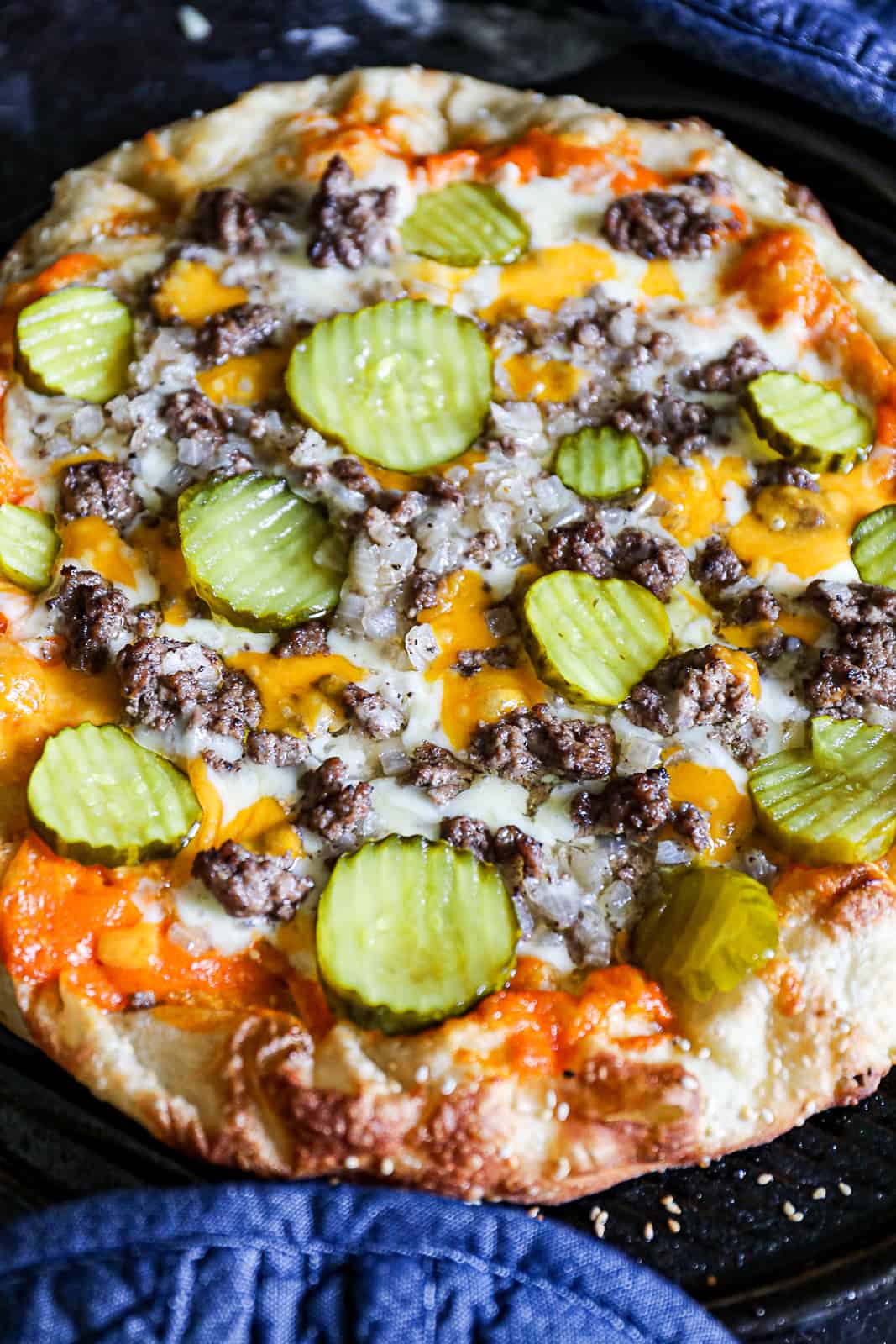 It's cheeseburger pizza – grill or bake it in the oven.
Spring dinner recipes
Using seasonal ingredients for dinner recipes in spring leaves you with lots of wiggle room, because you can make light meals like dinner salads, to comfort foods like casseroles to Spring soup recipes and pot pies.
Here are some recipes that can easily be scaled up to feed a crowd for a Spring dinner party or Easter holiday get together. 
Check out these Funfetti Easter cupcakes and Easter bunny pancakes…
Spring pasta recipe
When it comes to pasta recipes made with Spring ingredients, nothing is more inviting than this…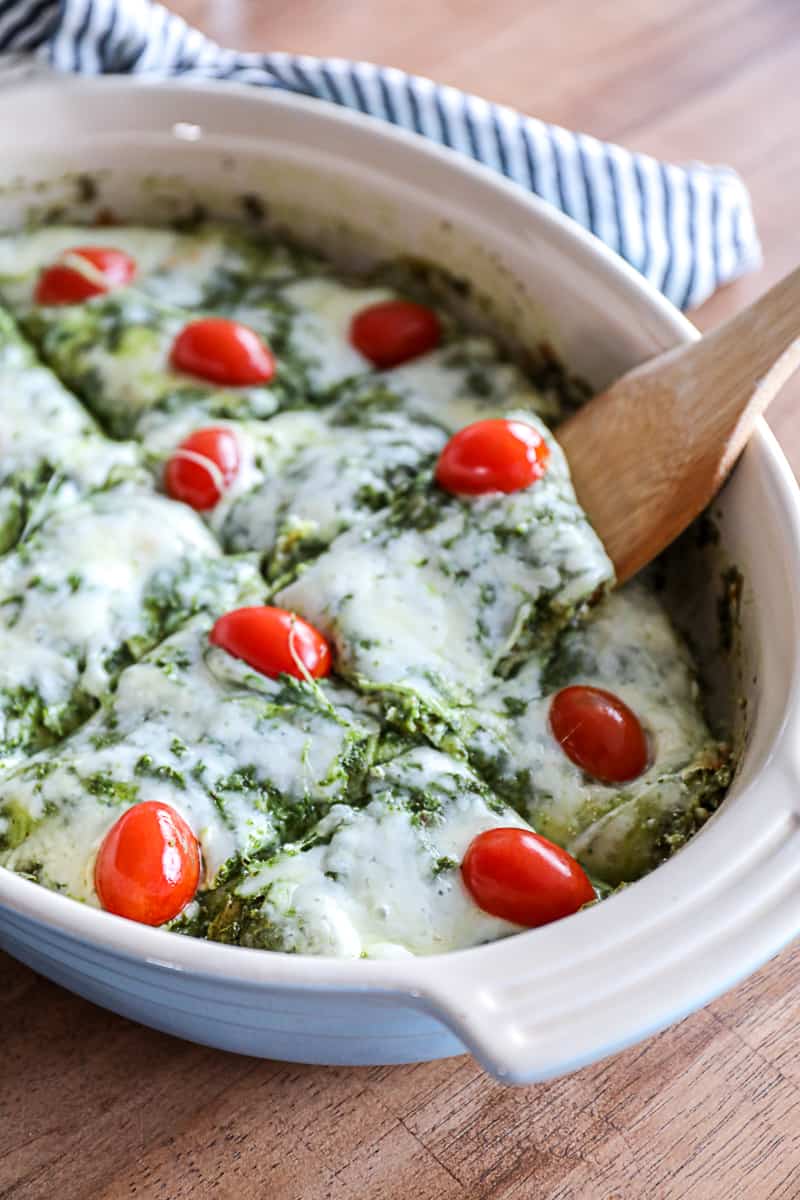 See how to make spinach pesto lasagna – you can use regular or gluten free noodles.
More easy spring dinner ideas
Spring dessert recipes
When it comes to recipes for Spring baking, there are many reasons to get out fancy KitchenAid attachments and get creative in the kitchen.
Soon, I'll be sharing spring cookie recipes, cake recipes, and more treats with seasonal ingredients like strawberries.
Spring cocktail recipes
If you're looking for fancy spring cocktail ideas, with in-season ingredients, here are some options:
Cucumber Dream – a blend of fresh cucumber, vodka, lime juice, simple syrup.
Lavender Breeze – a gin cocktail with lavender syrup, fresh lemon juice, and a splash of sparkling water.
Basil Berry Punch – grab some fancy berry liqueur and muddle it with fresh basil leaves, top with vodka, and fill the cup with cranberry juice.
It's always a good season to make smoked limes for margaritas… right?
Spring recipe ideas for Easter and brunches
Here are a few favorite things to make for a Spring Easter brunch…
Garlic herb compound butter
It's very easy to make ahead for a crowd…
And you can load it up with seasonal herbs and spring garlic.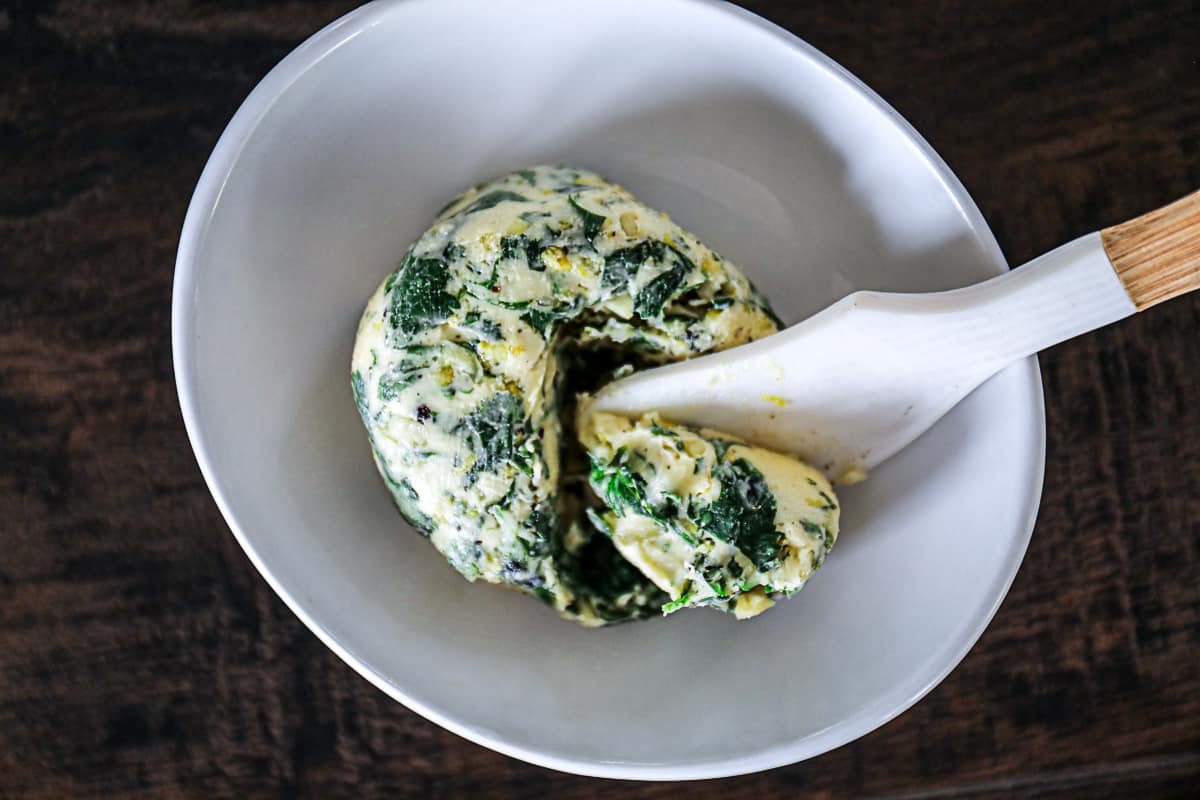 Serve this beautiful garlic herb compound butter on dinner rolls, steak dishes and smoked baked potatoes.
Lamb recipes
A popular protein for spring, lamb can be prepared a variety of ways.
For a crowd, try this sous vide rack of lamb.
It's simple to prepare and easy to prep ahead of a dinner party.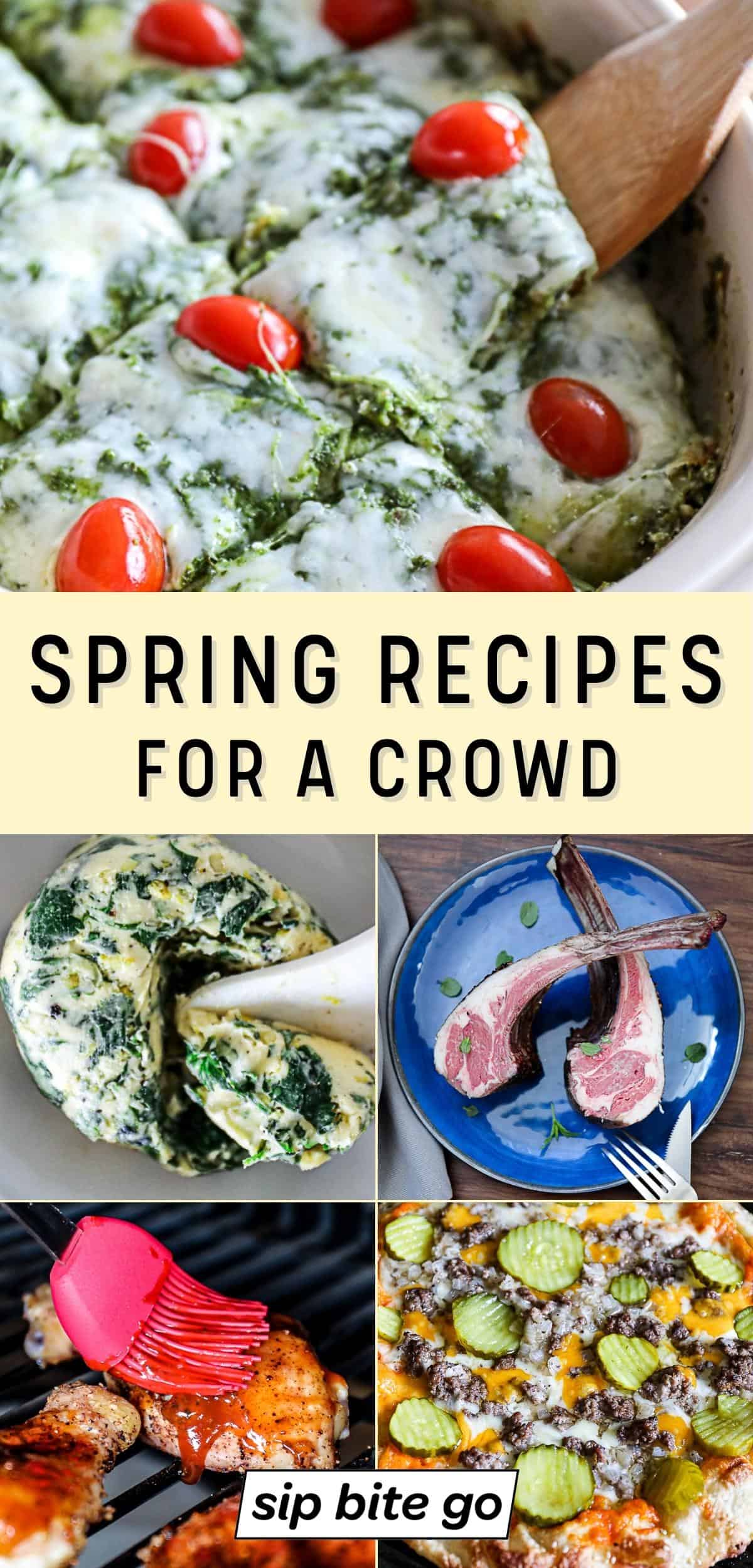 See how to make a simple Traeger beer can chicken…
Are you a foodie, too?
Hey home chef, hope that answers all your questions about easy Spring recipes that feed a crowd.
Enjoy cooking and see you soon!
– Jenna
Connect…
New recipes and foodie guides….
Grill and smoker recipes…
Meat thermometer recommendations
Every home chef needs a reliable meat thermometer to cook food perfectly.
On Sip Bite Go, you'll often see me using:
Meater thermometer – a fancy wireless thermometer that connects to a phone app – gifted to me from a Traeger partnership.
ThermoPro digital thermometer – which has a wire that connects the thermometer to a display box outside the oven/grill.
It's like being psychic! The great thing about either of the thermometers above is that I don't have to take the food out of the oven to know the temperature.
How to use 'em… What I do is stick the digital thermometer in steak, pork, chicken, whatever… Then put the food in the oven, on the smoker, or grill.
While the meat cooks, it reads the temperature so I know exactly what temp meat is as it's cooking. Without having to take it out and check. It's really difficult to overcook food when you know exactly what temp it is inside!