See recommendations on popular KitchenAid attachments to buy for the stand mixer. These tips are geared towards people who love to cook and are new to using the KitchenAid stand mixer attachments. See what you need to make homemade pasta, ice cream, and more!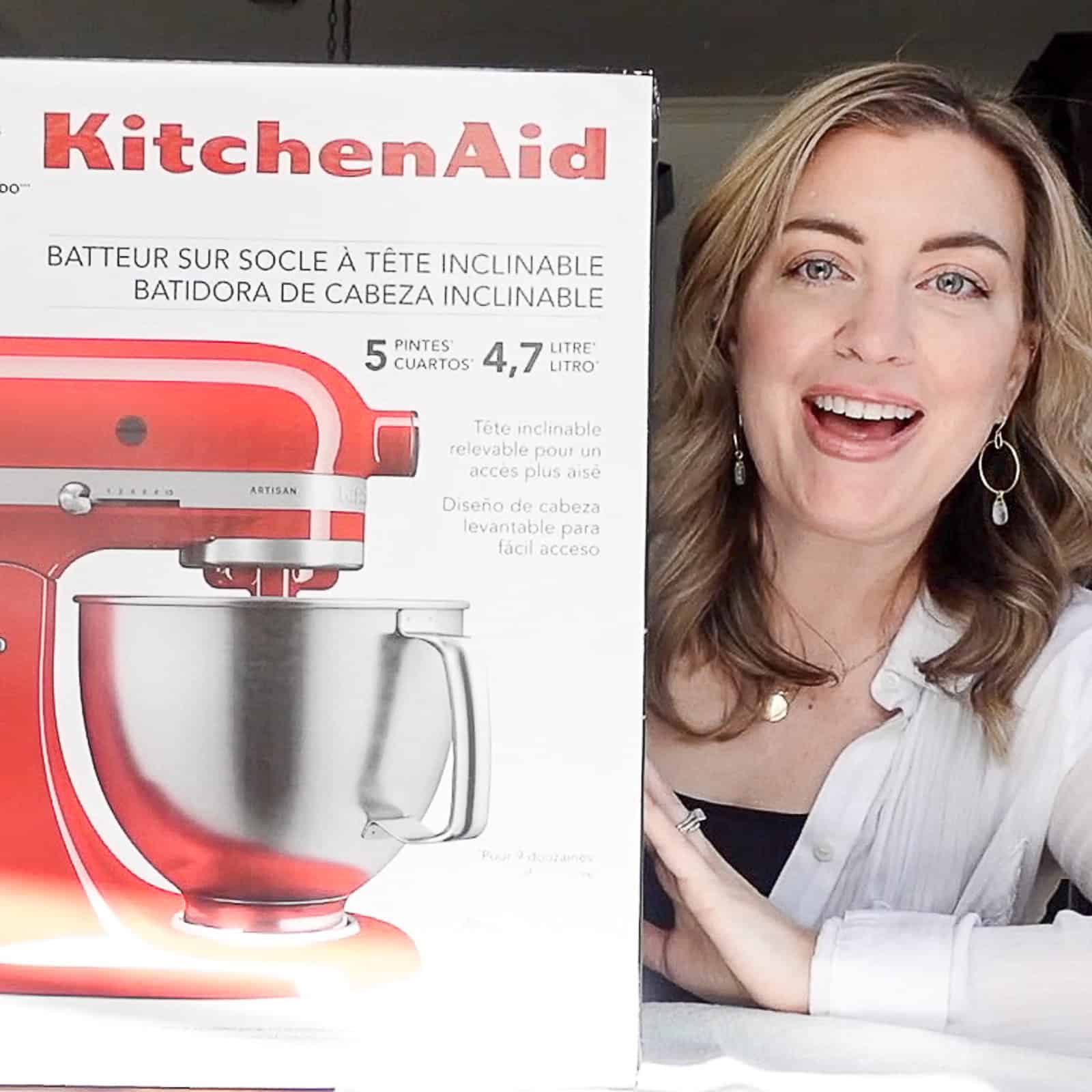 Love easy recipes? Follow Sip Bite Go on Instagram and TikTok…
Why buy attachments for the KitchenAid Mixer?
Make restaurant-style food at home with the help of attachments.
Cook faster.
Have creative, culinary fun in the kitchen.
Try new recipes you never thought you could make at home.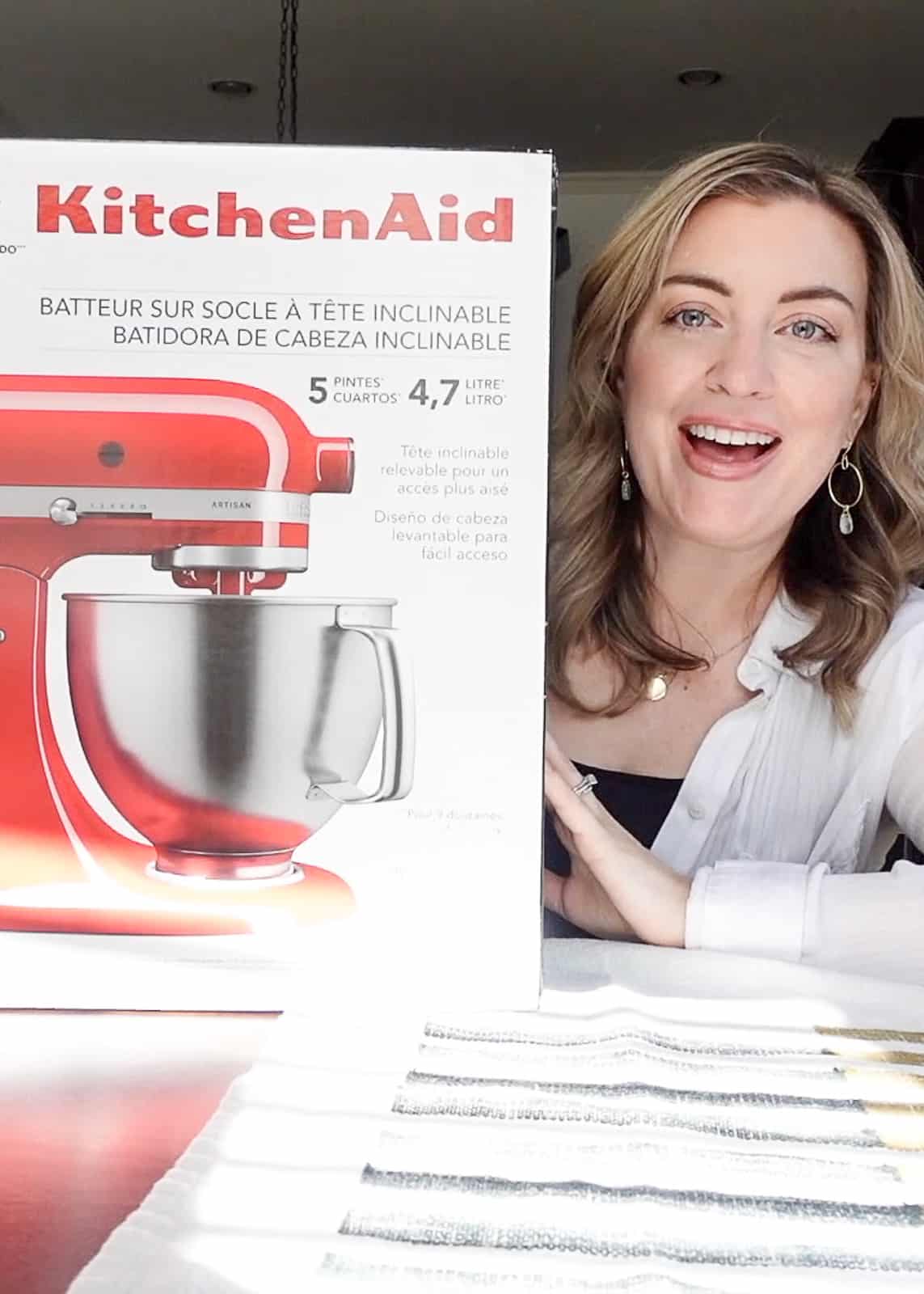 See the stand mixer and KitchenAid accessories video…
Here's a box opening with the KitchenAid and popular stand mixer accessories…
Now for specific recipe uses and other details on the KitchenAid stand mixer and attachments…
​​KitchenAid Stand Mixer (Premium 5 Quart Tilt-Head)
This is the large stand mixer you'll see in the recommended attachment list below.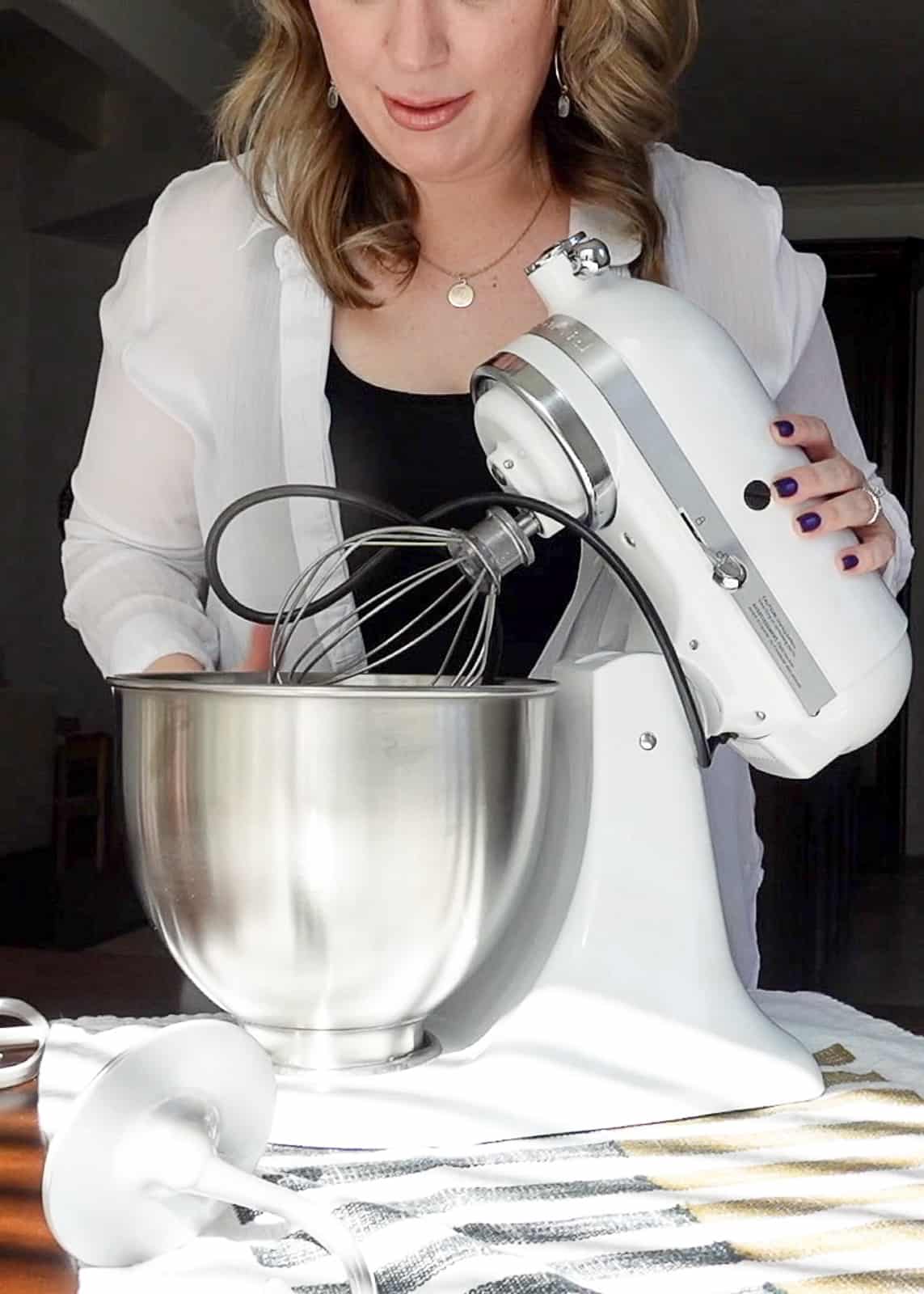 It's the 5 Quart Tilt-Head KitchenAid Stand Mixer.
Glass Bowl (KitchenAid)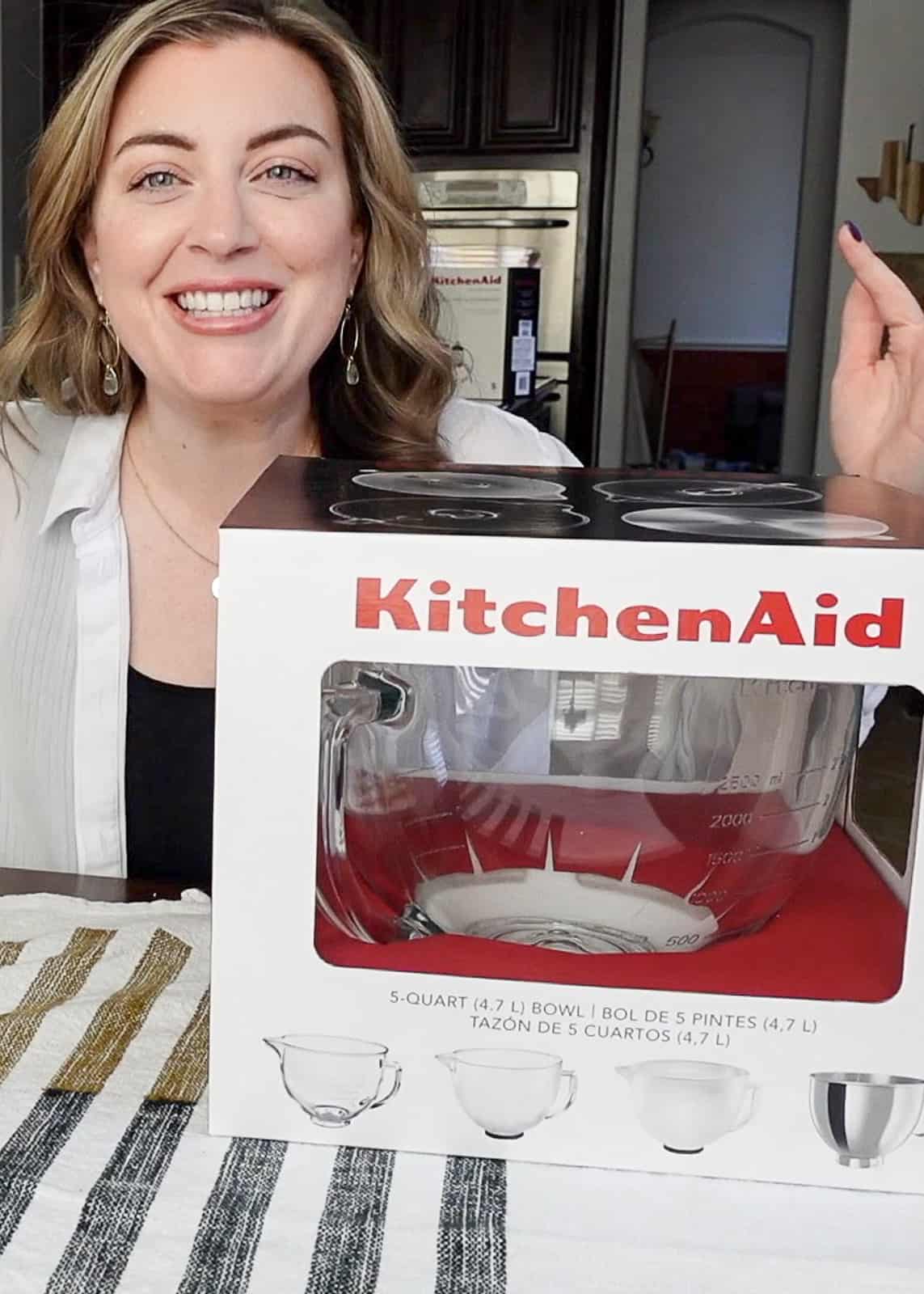 The glass bowl is helpful for seeing that all of the ingredients to make your recipe were incorporated, etc.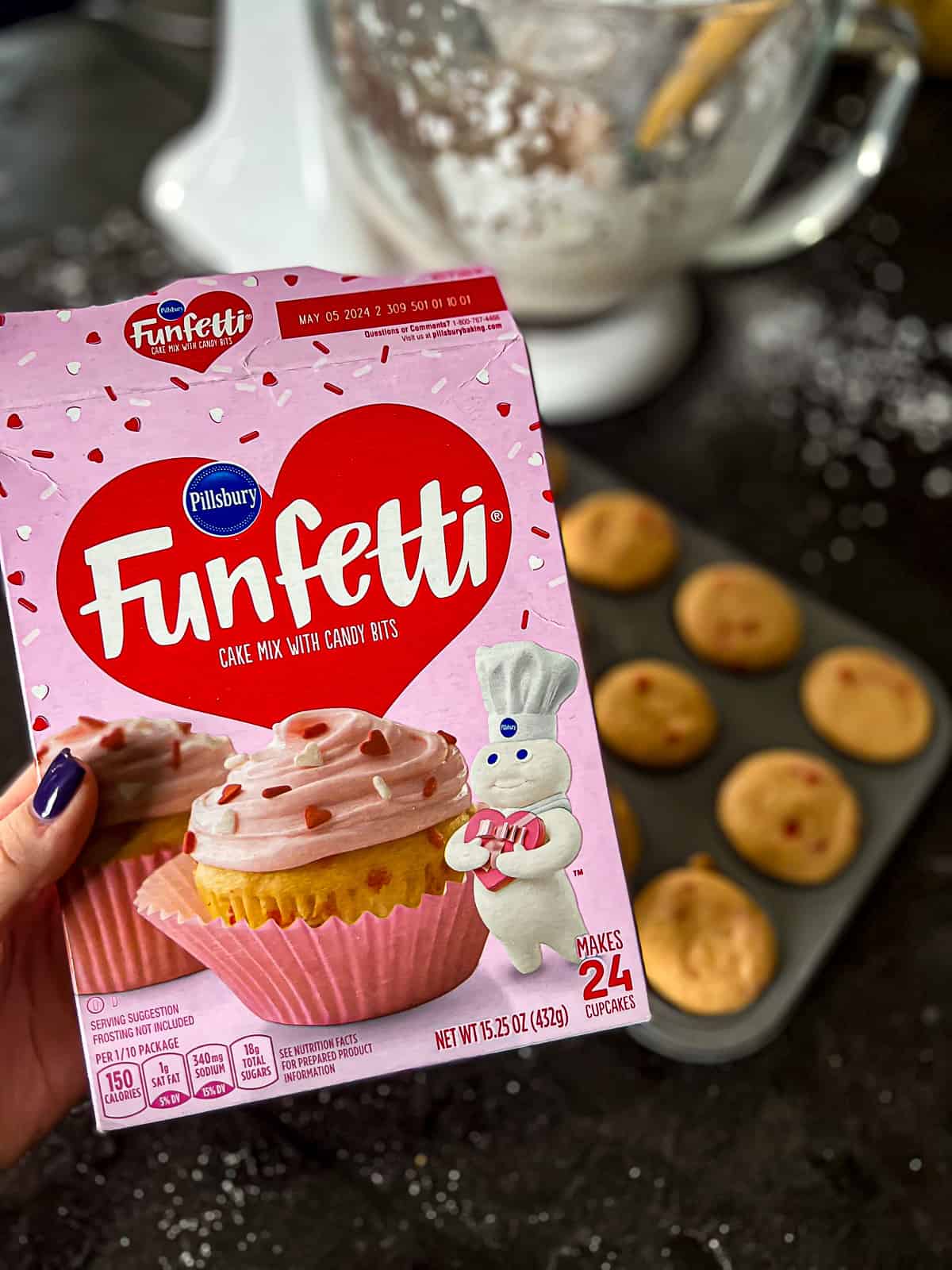 The glass bowl for the KitchenAid is a personal preference, as you might buy a stand mixer that already comes with a steel non-translucent bowl.
I like it!
Ice Cream Maker Attachment (KitchenAid)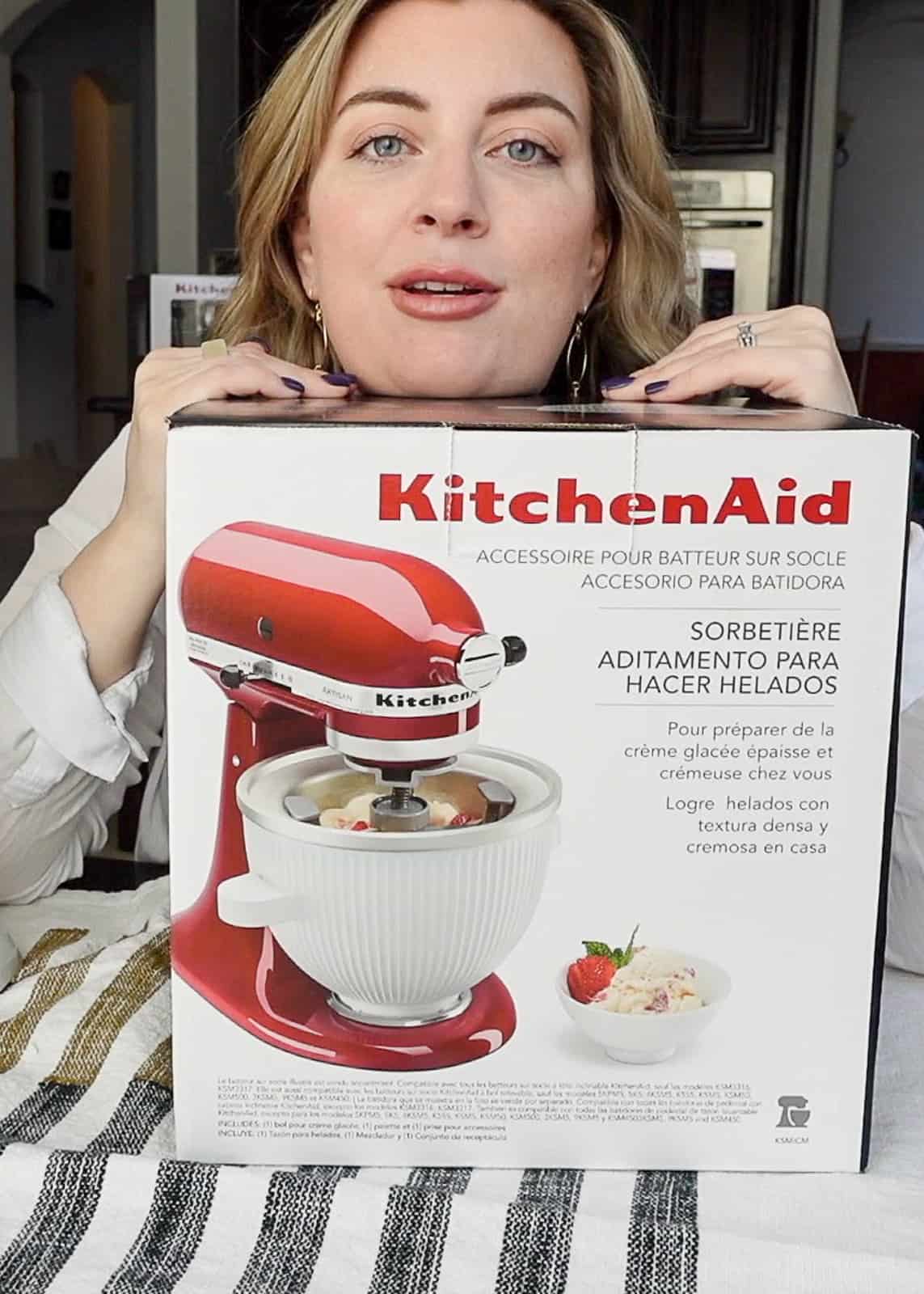 The ice cream maker KitchenAid attachment is definitely a must-have for sweet tooths.
See how to make homemade fruit popsicles without the KitchenAid ice cream attachment…
Pasta Roller & Cutter Attachment 3 Piece Kit (KitchenAid)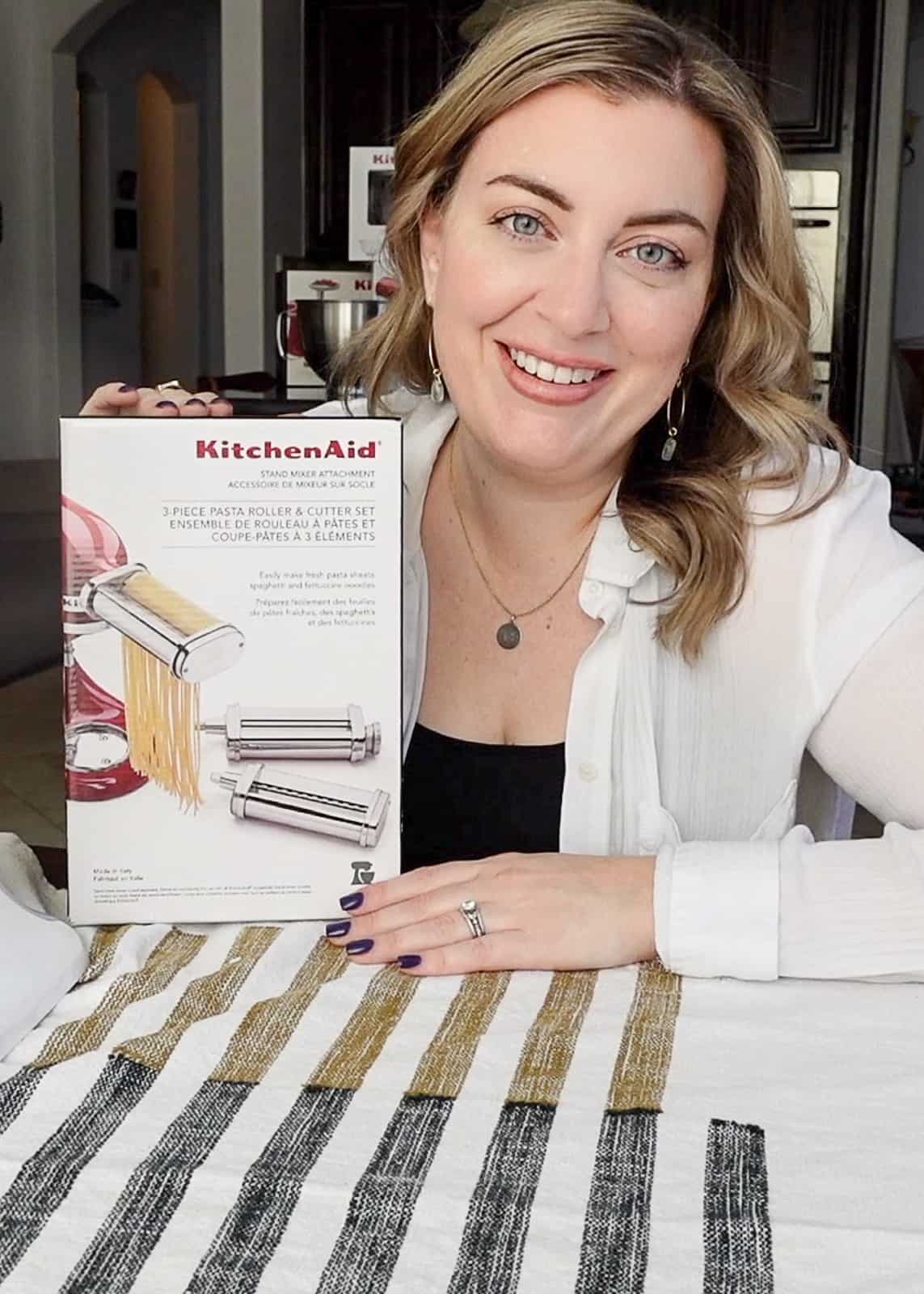 This particular pasta roller and cutter attachment comes as a 3-Piece Kit.
It's great for making fresh noodles for things like fettuccine and melt-in-your-mouth pesto lasagna.
Food Grinder Attachment (KitchenAid)
There was a plastic option, but this one is the metal sausage maker attachment / ground meat attachment.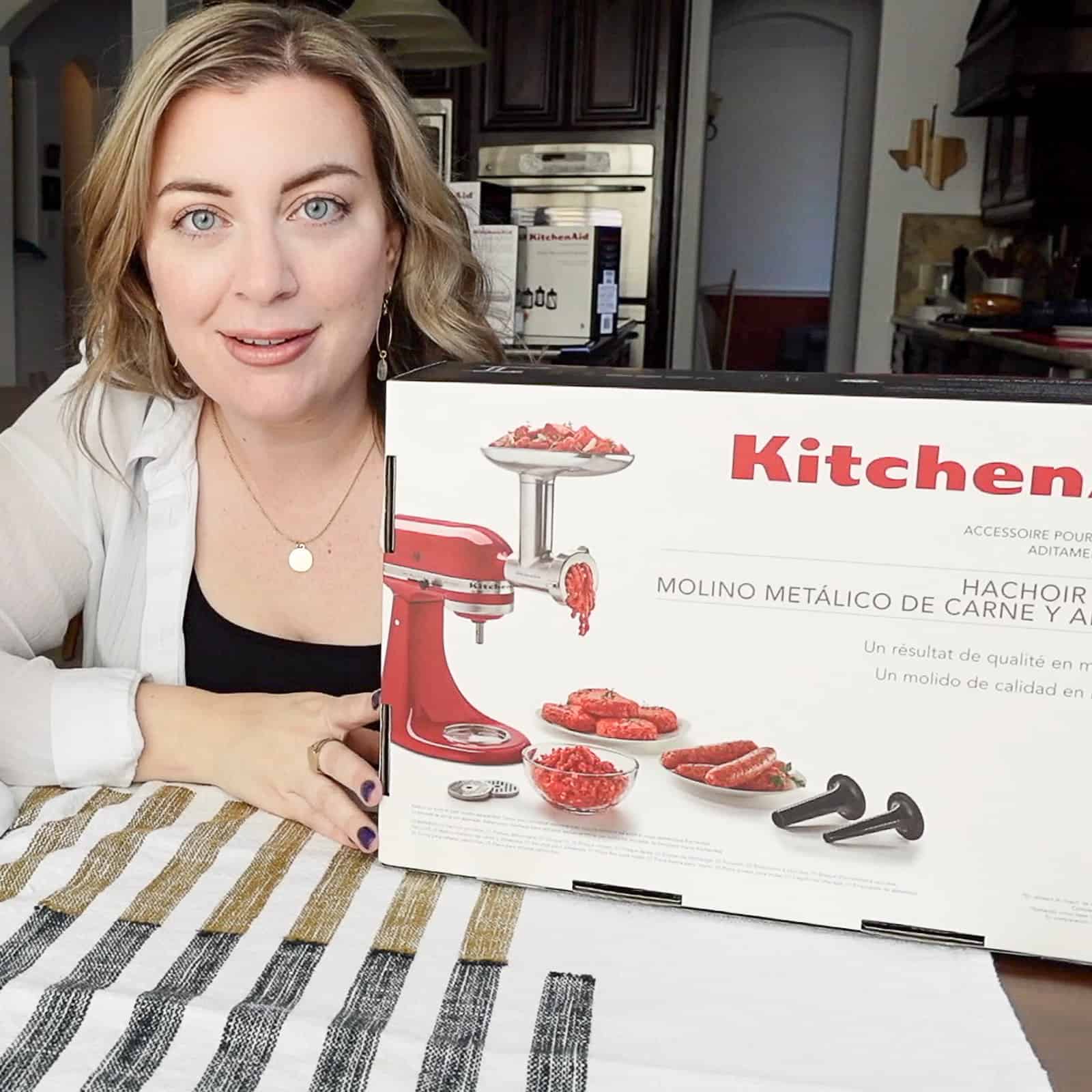 If you're a grill recipe enthusiast, this food grinder attachment for the KitchenAid mixer is a game-changer.
You can make fresh hamburger patties with your favorite cuts of meat.
I look forward to making homemade sausage and sharing the recipe with you.
See how to smoke beer brats…
Slicer/Shredder Attachment (KitchenAid)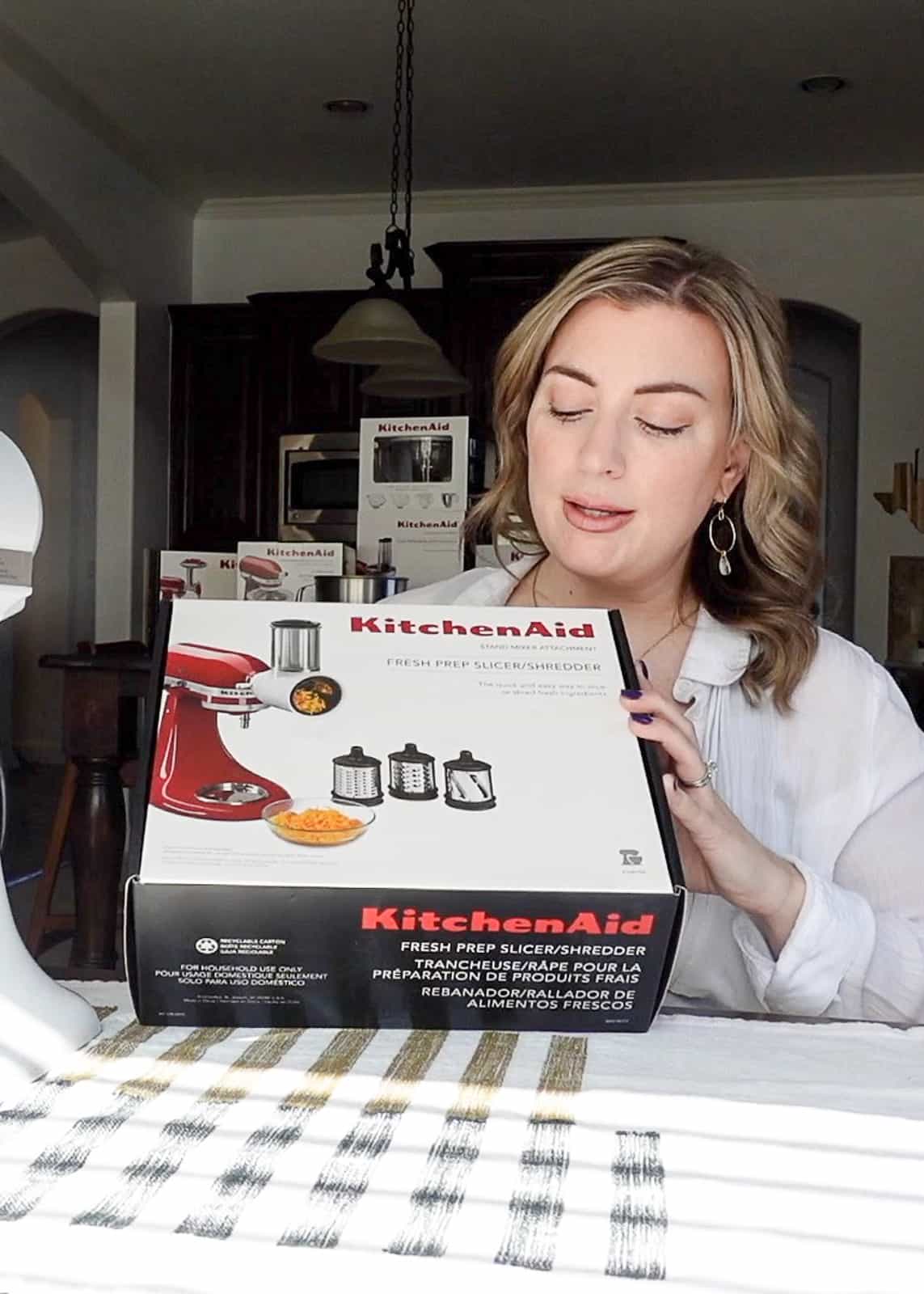 For getting in more vegetables and cleaner eating, I like to shred veggies for things like summer salads and stir fry recipes.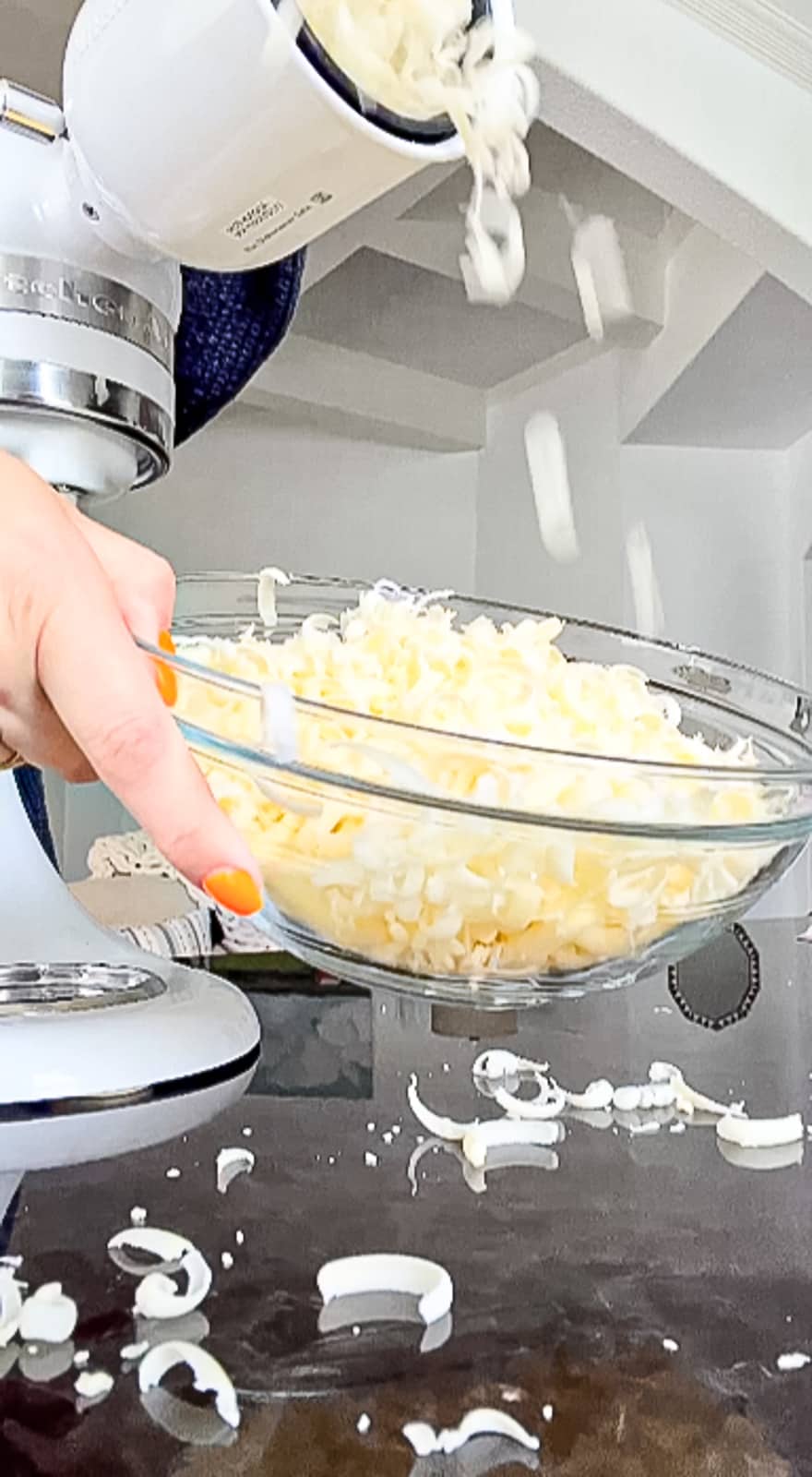 See my FULL REVIEW of the Kitchenaid Fresh Prep Slicer/Shredder Attachment…
Similar, but different from the OTHER KitchenAid dicer attachment below, this kit with my favorite shredding tool is often used for:
Shop the slicer / shredder attachment from KitchenAid…
Dicing Food Processor Attachment (KitchenAid)
Dicing vegetables is helpful when it comes to making homemade chicken noodle soup and entertaining dishes like this smoked queso and caprese salad.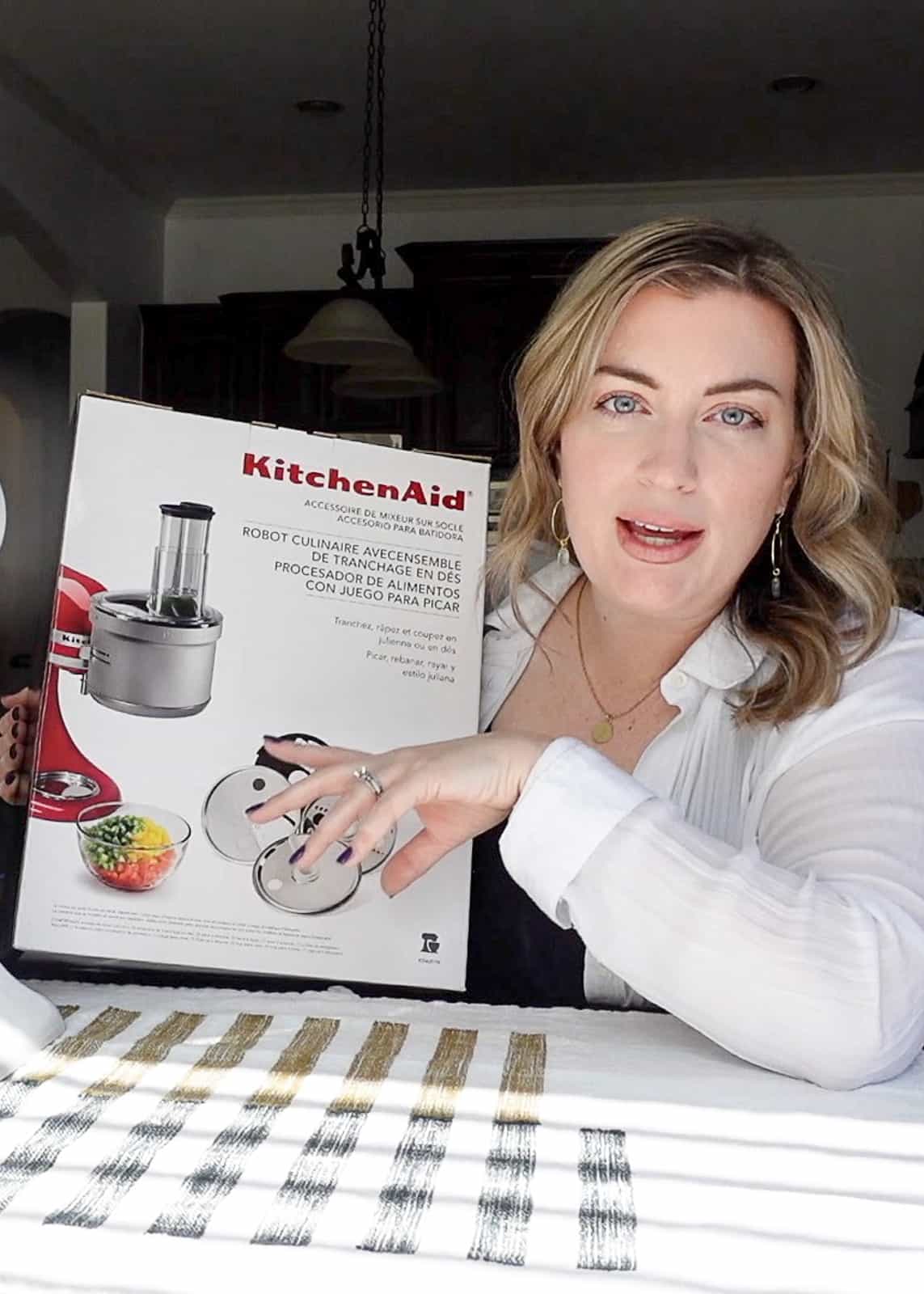 See the dicing food processor attachment
Shave Ice Attachment (KitchenAid)
Homemade slushees and frozen margaritas with smoked limes?
Yes, please!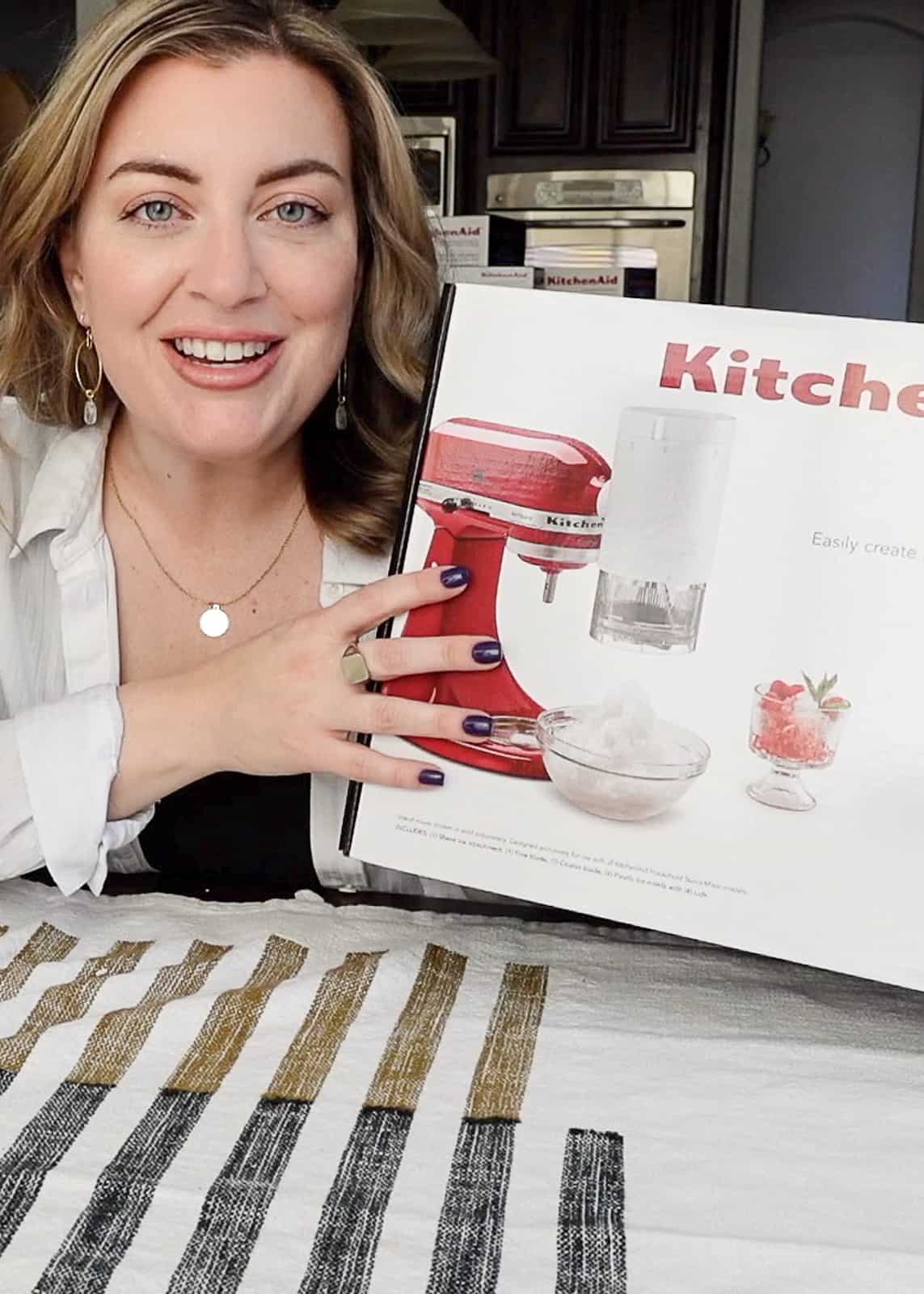 See the shave ice attachment from KitchenAid.
Spiralizer Attachment (KitchenAid)
And for spiralizing veggies on the KitchenAid like zucchini, the spiralizer attachment is always an option.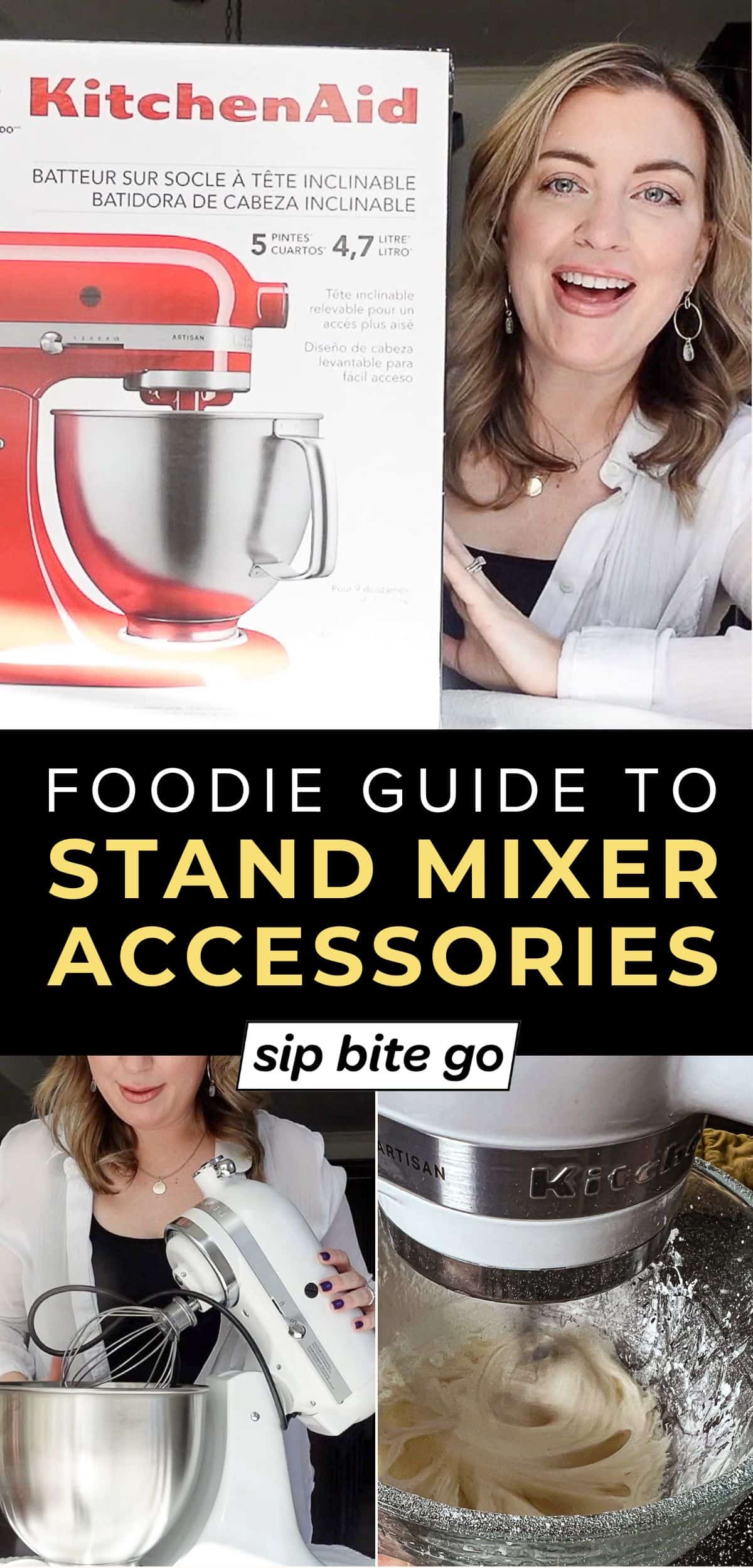 Popular KitchenAid recipe tools
Shop my go-to KitchenAid mixer equipment and accessories…
See my video on the most popular KitchenAid attachments…
Reader favorite Sip Bite Go recipes
See my favorite glass stove top cleaner…
Ready to try new KitchenAid accessories?
Hey home chef, hope you are inspired to try something new with the help of easy to use KitchenAid attachments for the stand mixer.
You'll see I've been posting new videos of the KitchenAid mixer on social media.
Enjoy cooking and see you soon!
– Jenna
Connect…
Browse the Sip Bite Go recipe collection