Planning your Mother's Day food menu? Get tasty Mother's Day brunch ideas right here. This list is packed with apps, main dishes, and desserts any foodie family will love. Plus, the recipes are easy to make and come with video guides. Let's dive in…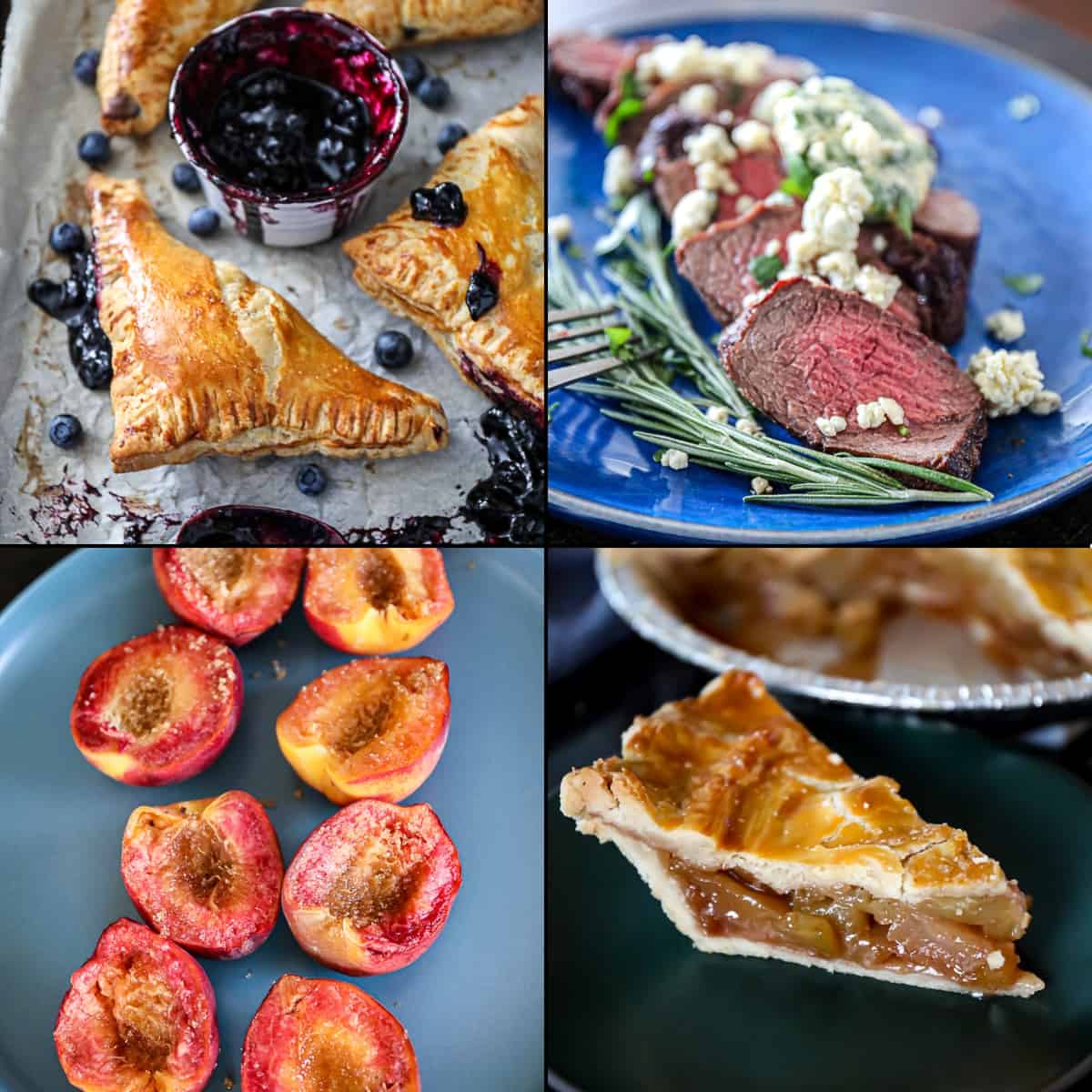 Follow Sip Bite Go on Instagram and TikTok for easy holiday cooking tips…
Appetizers for Mother's Day brunch
Smoked Jalapeno Poppers
Prep these the day before, and smoke them on the pellet grill before company arrives…
​​They're the perfect party appetizer for Mother's Day – and they couldn't be easier to make.
Try these easy smoked jalapeno poppers with brie.
Caprese Cucumber Salad
A refreshing twist on the classic caprese salad…
This caprese cucumber salad is the perfect addition to any Mother's Day meal.
Make-ahead this chilled ​​caprese cucumber salad.
Sides Mom will love
Smoked Garlic Mashed Potatoes
Adding a little smoky twist to classic mashed potatoes with some roasted garlic…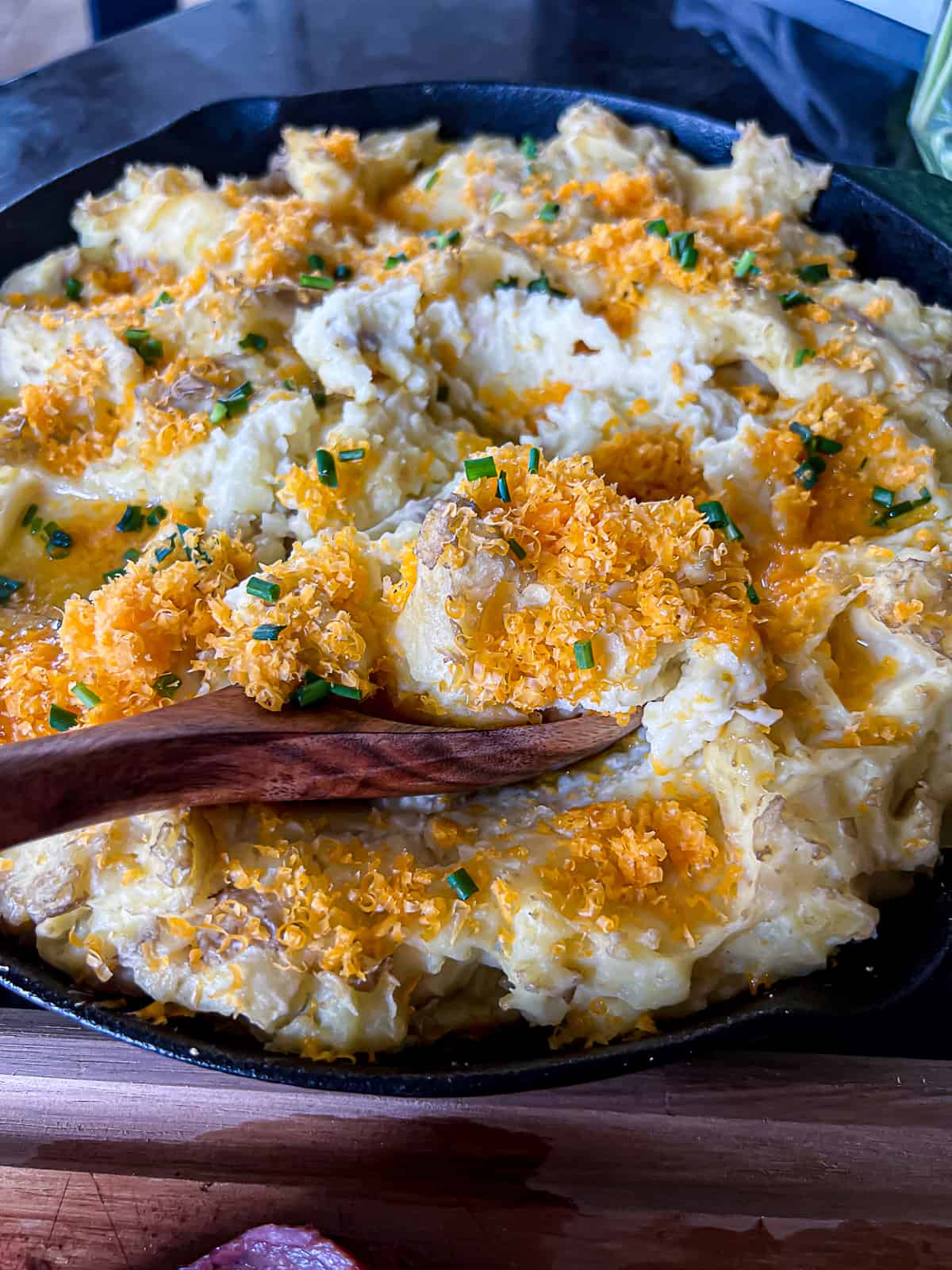 Plus the addition of cooking them on the Traeger pellet smoker – and it's a game-changer!
See how to make smoked mashed potatoes.
Smoked Corn On The Cob
Who says corn has to be boring?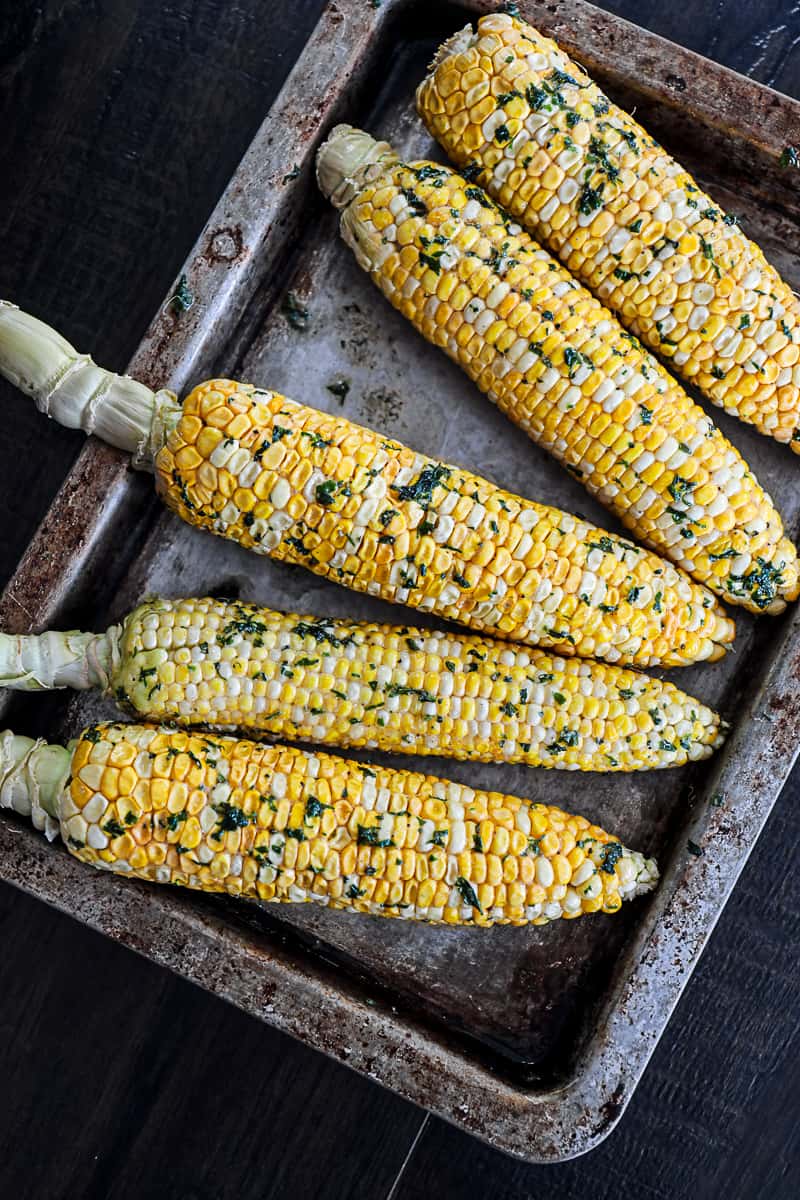 The smoker makes this smoked corn on the cob next-level delicious!
Mother's Day pizza recipes
Puff Pastry Pizza
There's nothing quite like the cheesy, savory goodness of pizza – on light, fluffy puff pastry…
Especially when you make it easy with premade pastry dough…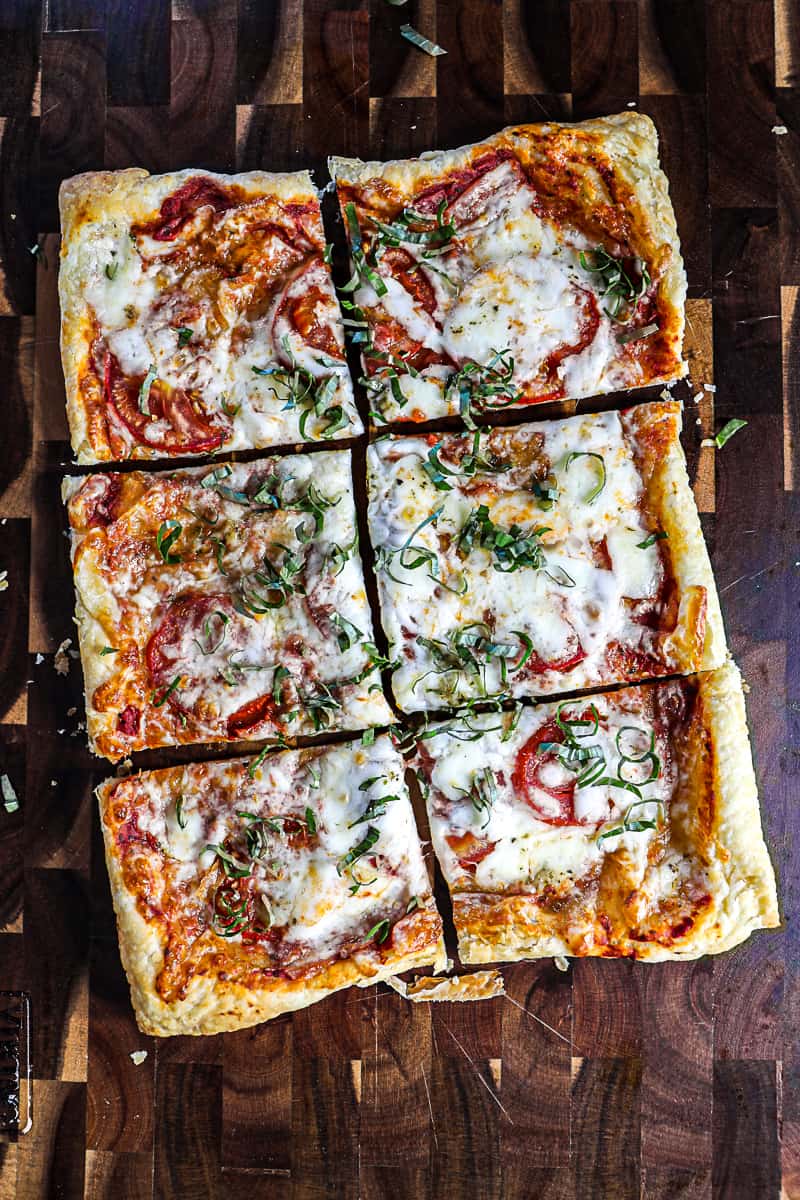 See how to make puff pastry pizza – it could serve on Mother's Day as a side, appetizer, or main brunch entree.
Fig Prosciutto Goat Cheese Pizza
A little bit of sweet from the fig and balsamic glaze…
A lot of savory goodness from the melty cheese and salty prosciutto…
And a whole lot of flavor from fresh herbs on top…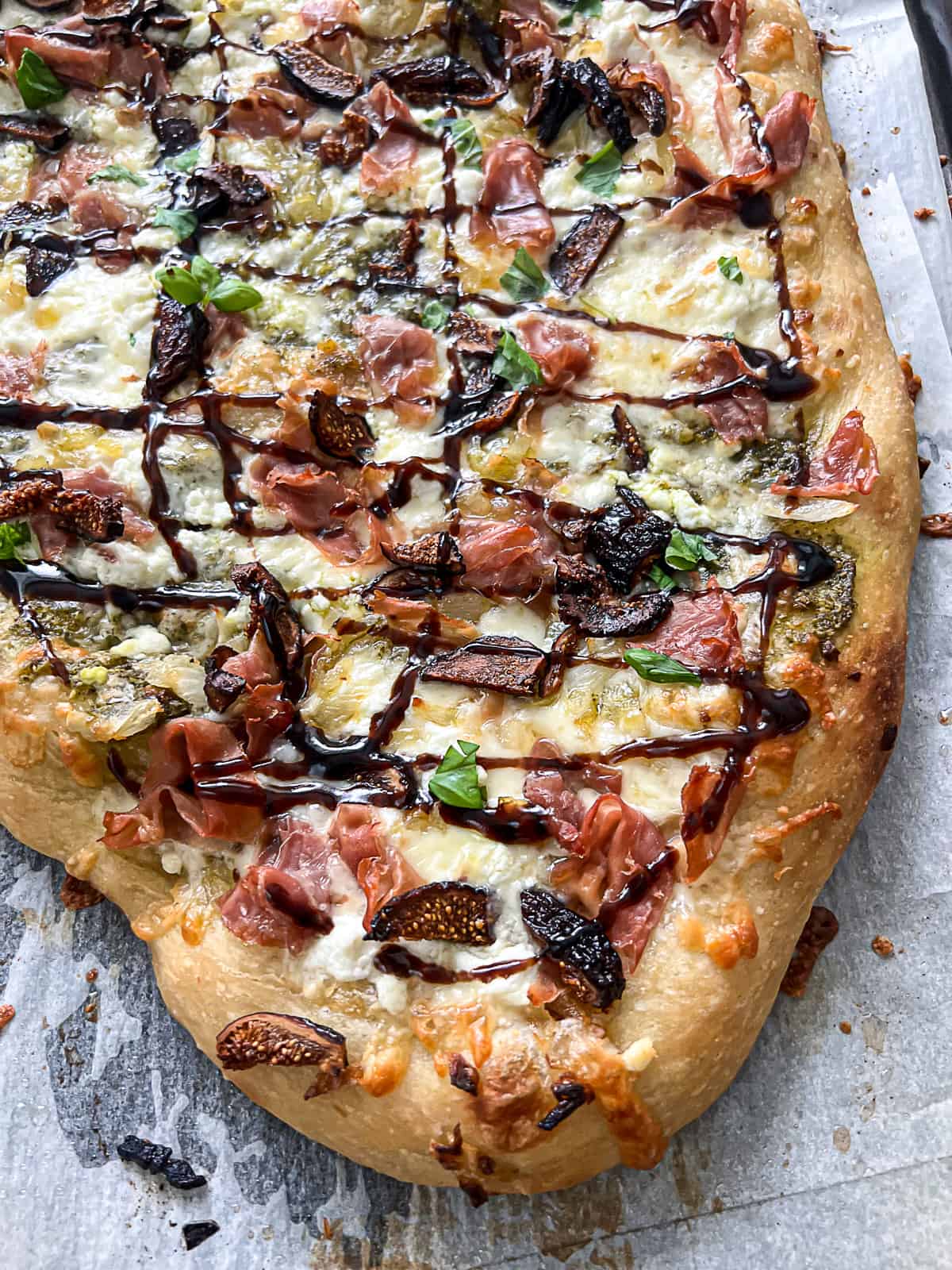 This fig prosciutto pizza is definitely a must-try for a fancy, yet easy to make brunch dish for Mother's Day celebrations.
Main dishes for Mother's Day brunch
Ham And Cheese Stuffed Chicken Breast
Assemble these yummy ham-stuffed-chicken breasts for a Mother's Day brunch entree everyone will enjoy…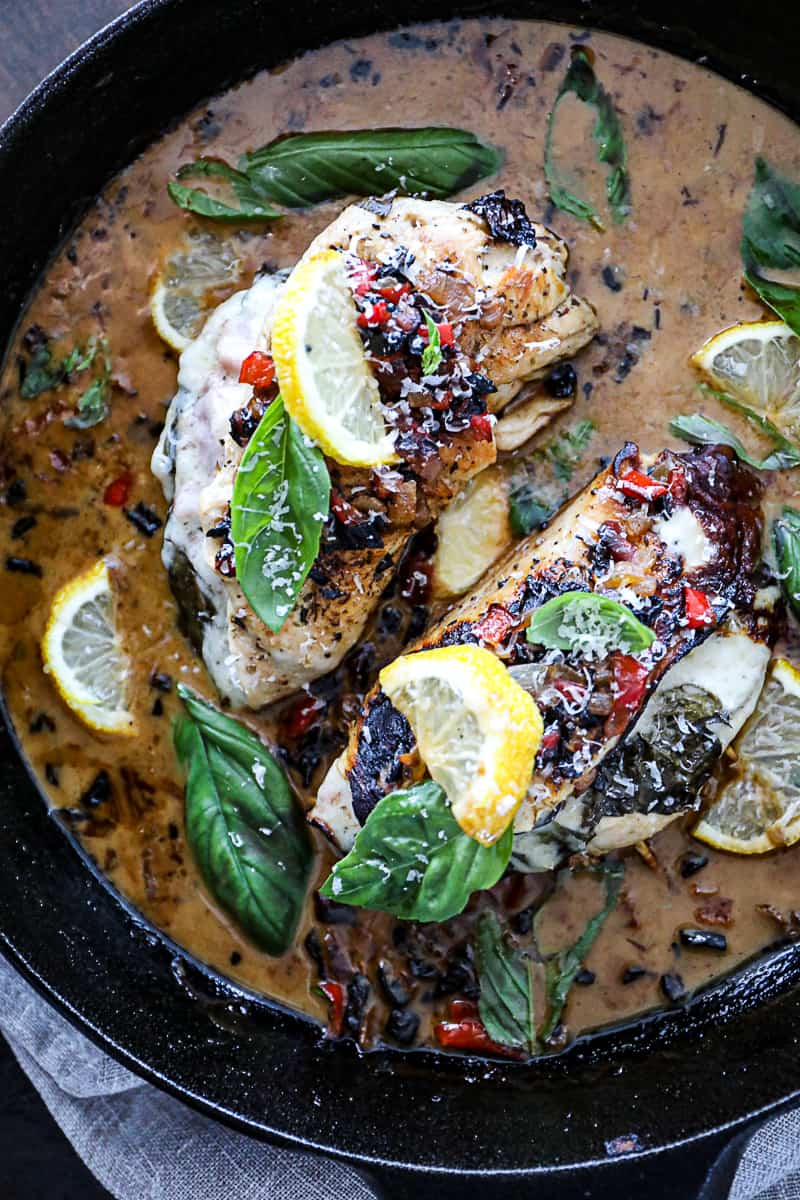 They're made with a handful of tasty, fresh ingredients and a sauce mom will thank you for making!
Sous Vide Lobster Tails
Go all out, with a super easy recipe for Mother's Day…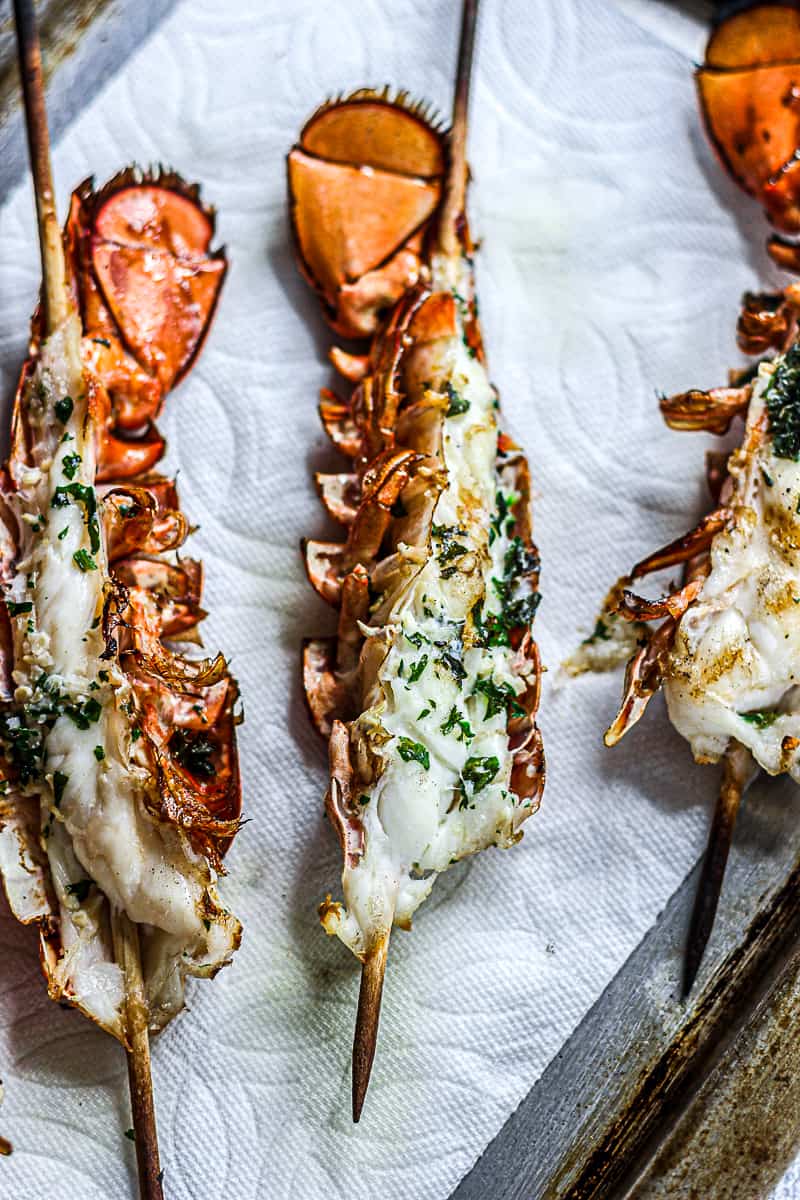 Use a precision cooker to make this sous vide lobster tail recipe.
It's loaded up with butter and fresh herbs – a super delicious and decadent way to celebrate mom.
Air Fryer Filet Mignon
Spoil mom on her special day with steaks made perfectly in the air fryer…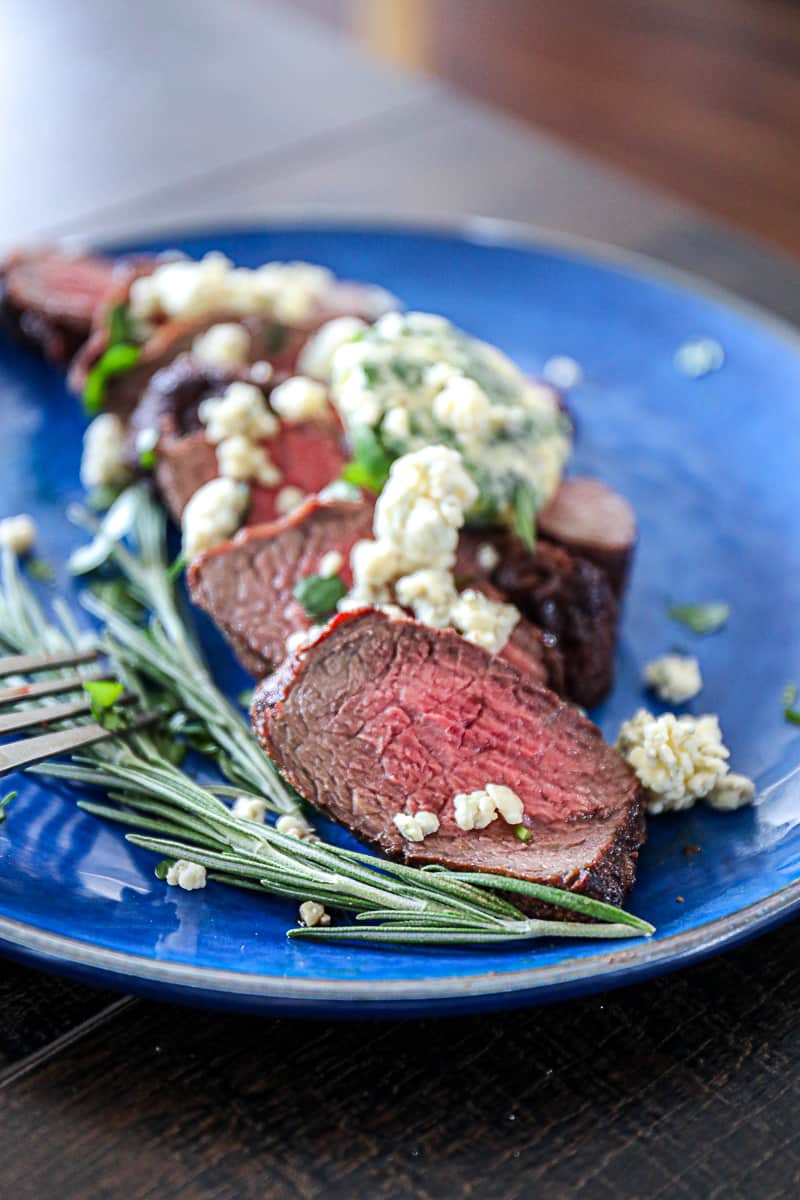 You'd never believe how tender and full of flavor these air fryer filet mignon steaks turn out.
Serve over a salad with blue cheese crumbles and enjoy.
Also see this tasty tri tip recipe…
Desserts
Blueberry Turnovers
This delectable dessert recipe is perfect for Mother's Day…
It starts with a simple and delicious fresh blueberry compote…
You can make these the day before and serve them at room temperature.
See how to make blueberry turnovers.
Smoked peaches
These smoked peaches are perfect for dicing up and serving on a salad for Mother's Day brunch food…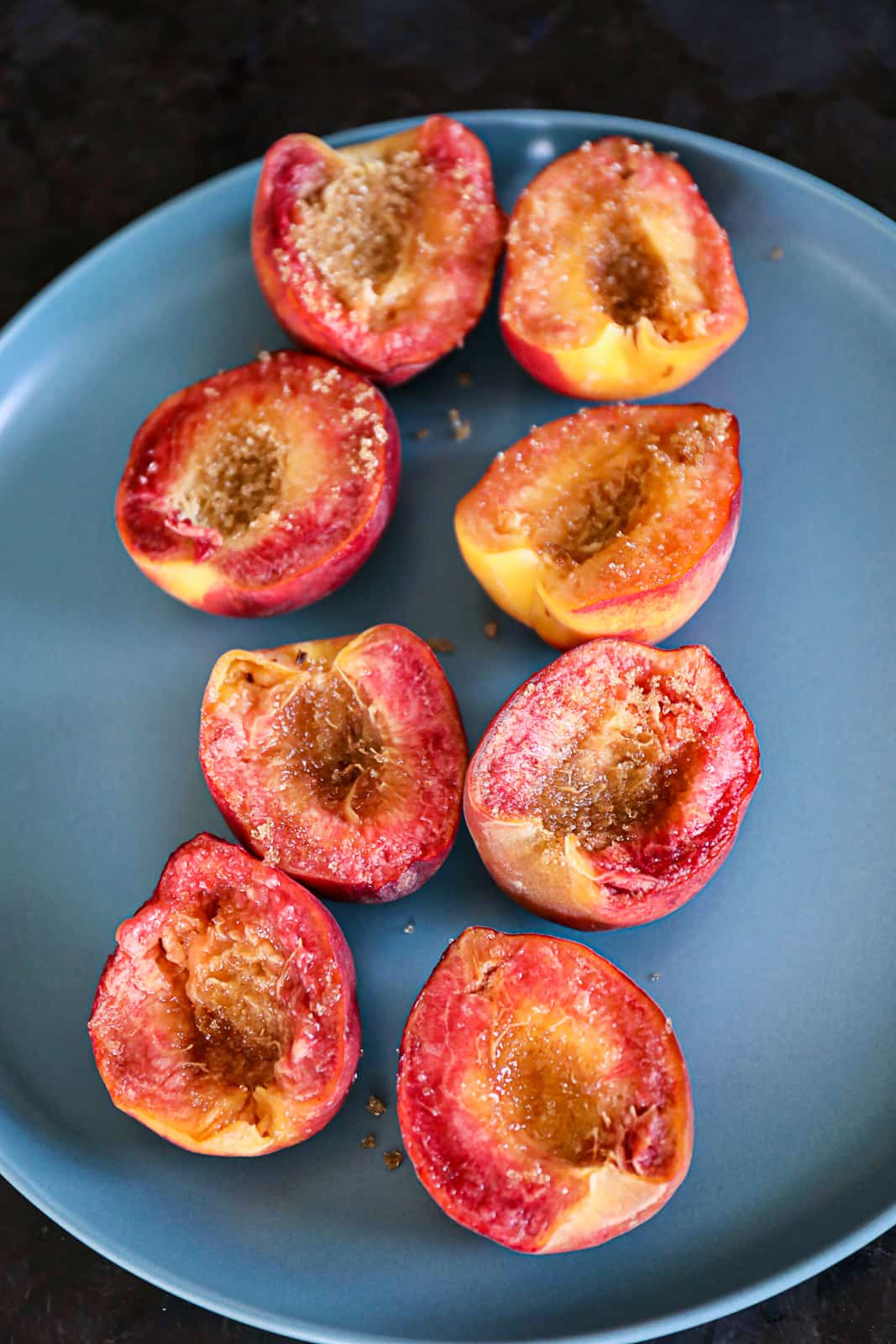 Or serve 'em for dessert with a scoop of vanilla ice cream and sprinkle of granola.
See how to make smoked peaches.
Smoked apple pie
Who doesn't like apple pie??
Well this is the new-and-improved way to make it… as a pellet smoker Traeger recipe…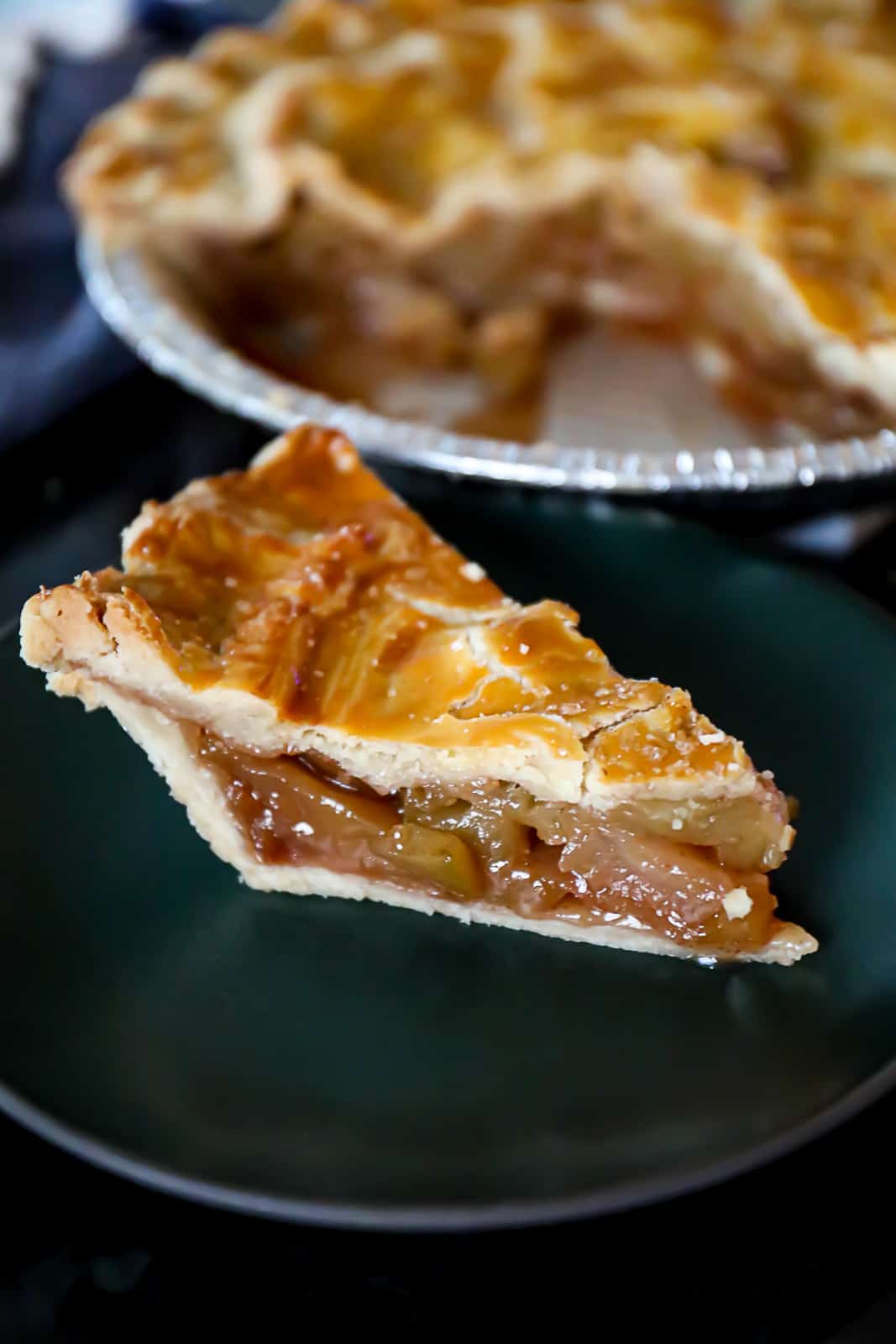 Use a light and fruity pellet wood flavor like apple or cherry to give the classic apple pie recipe a tasty twist.
See how to make smoked apple pie.
Also check out how to make mini apple hand pies…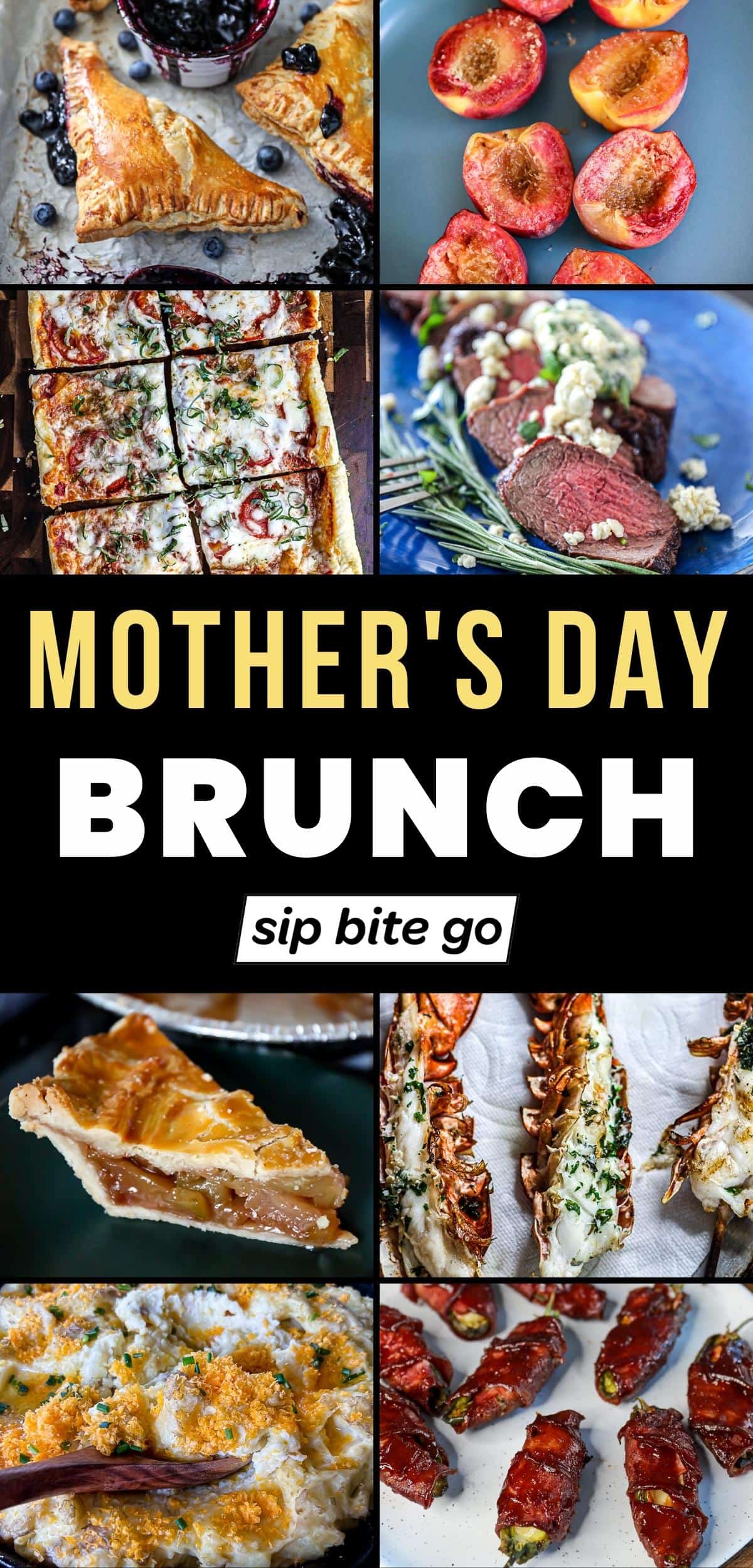 New recipes and foodie guides….
Grill and smoker recipes…
Meat thermometer recommendations
Every home chef needs a reliable meat thermometer to cook food perfectly.
On Sip Bite Go, you'll often see me using:
Meater thermometer – a fancy wireless thermometer that connects to a phone app – gifted to me from a Traeger partnership.
ThermoPro digital thermometer – which has a wire that connects the thermometer to a display box outside the oven/grill.
It's like being psychic! The great thing about either of the thermometers above is that I don't have to take the food out of the oven to know the temperature.
How to use 'em… What I do is stick the digital thermometer in steak, pork, chicken, whatever… Then put the food in the oven, on the smoker, or grill.
While the meat cooks, it reads the temperature so I know exactly what temp meat is as it's cooking. Without having to take it out and check. It's really difficult to overcook food when you know exactly what temp it is inside!
Are you a foodie, too?
Hey home chef, hope that helps you think of some tasty Mother's Day brunch recipes the whole family will love.
Enjoy cooking and chat soon on Instagram / TikTok / YouTube.
– Jenna
Next, browse the Sip Bite Go recipe collection…