Now Available: The Home Chef's Sous Vide Cookbook
Is it just me, or do the rest of you enjoy leafing a hard-copy cook book sometimes?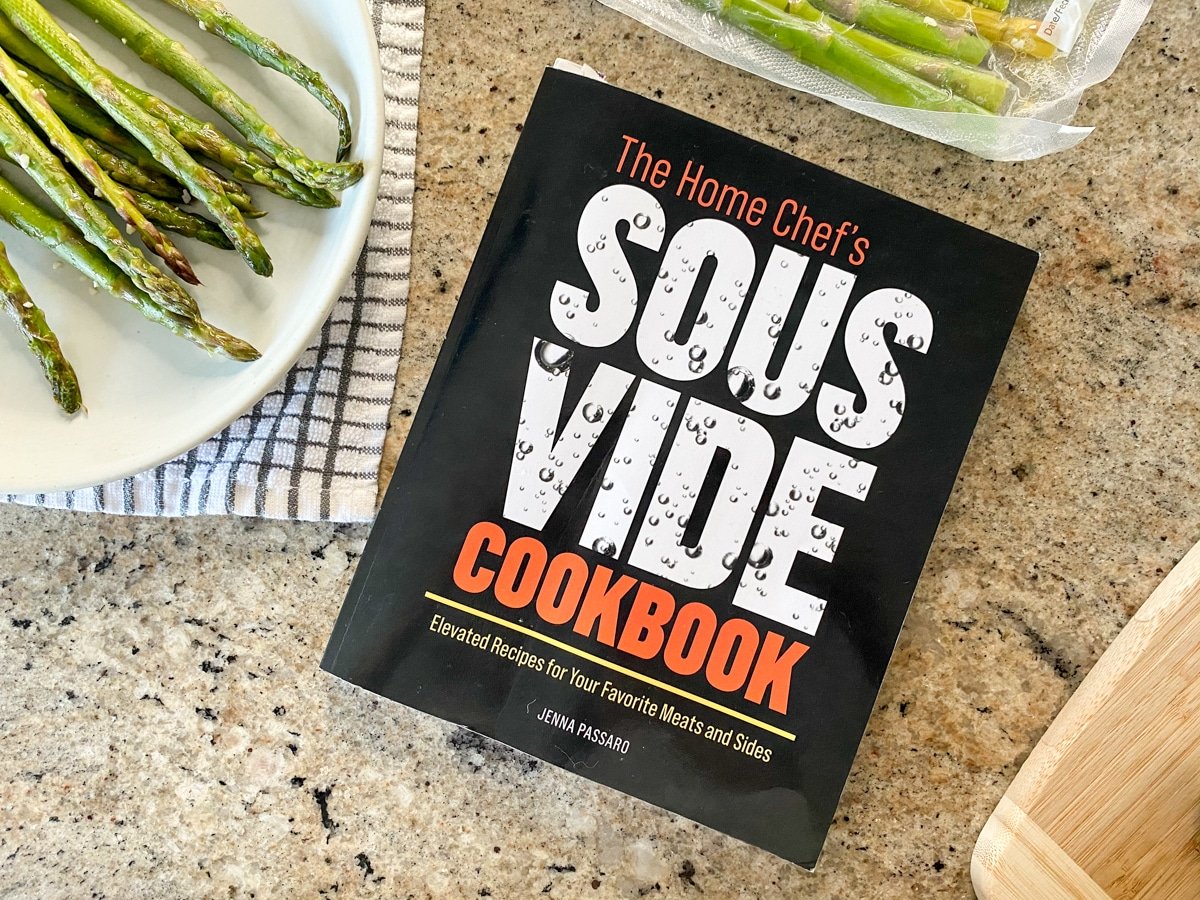 (Almost) all the recipes I could want are available online, and even just this website is a pretty good repository for sous vide cooking.
But there's something about a good old fashioned paper cookbook, and I find that I prefer to have a hard-copy reference ready at hand when it comes to cook times and settings for my favorite recipes.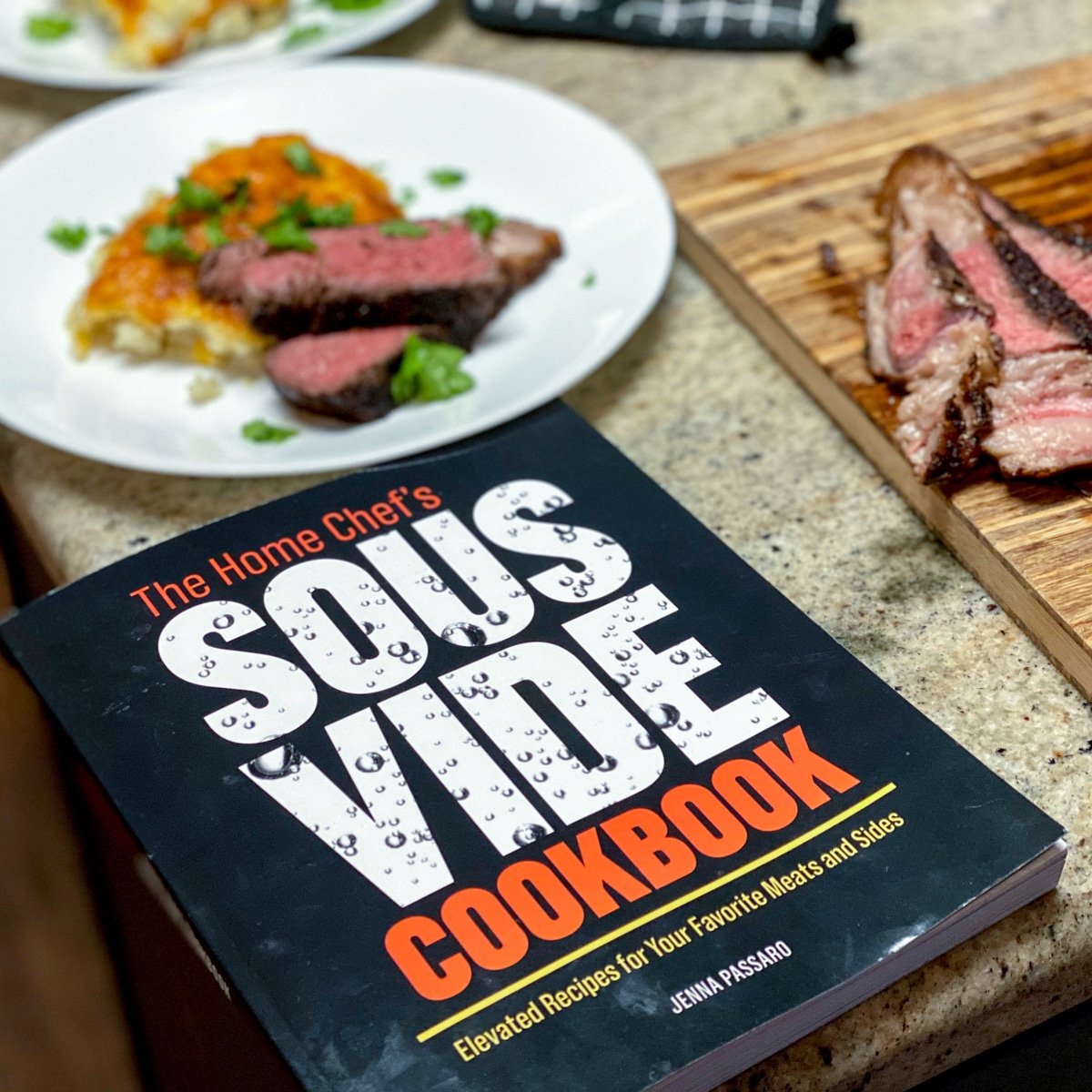 That's why I'm so excited to share with you the release of my 2020 sous vide cookbook!
A dream in the making – it's finally here.
The Home Chef's Sous Vide Cookbook is officially on Amazon.
It's packed with more than a hundred sous vide recipes, and they're not the 'make once' kind of recipes— they're recipes you'll want to make again and again and again. That is, if you enjoy eating good food—restaurant quality food—that's made at home in your own kitchen.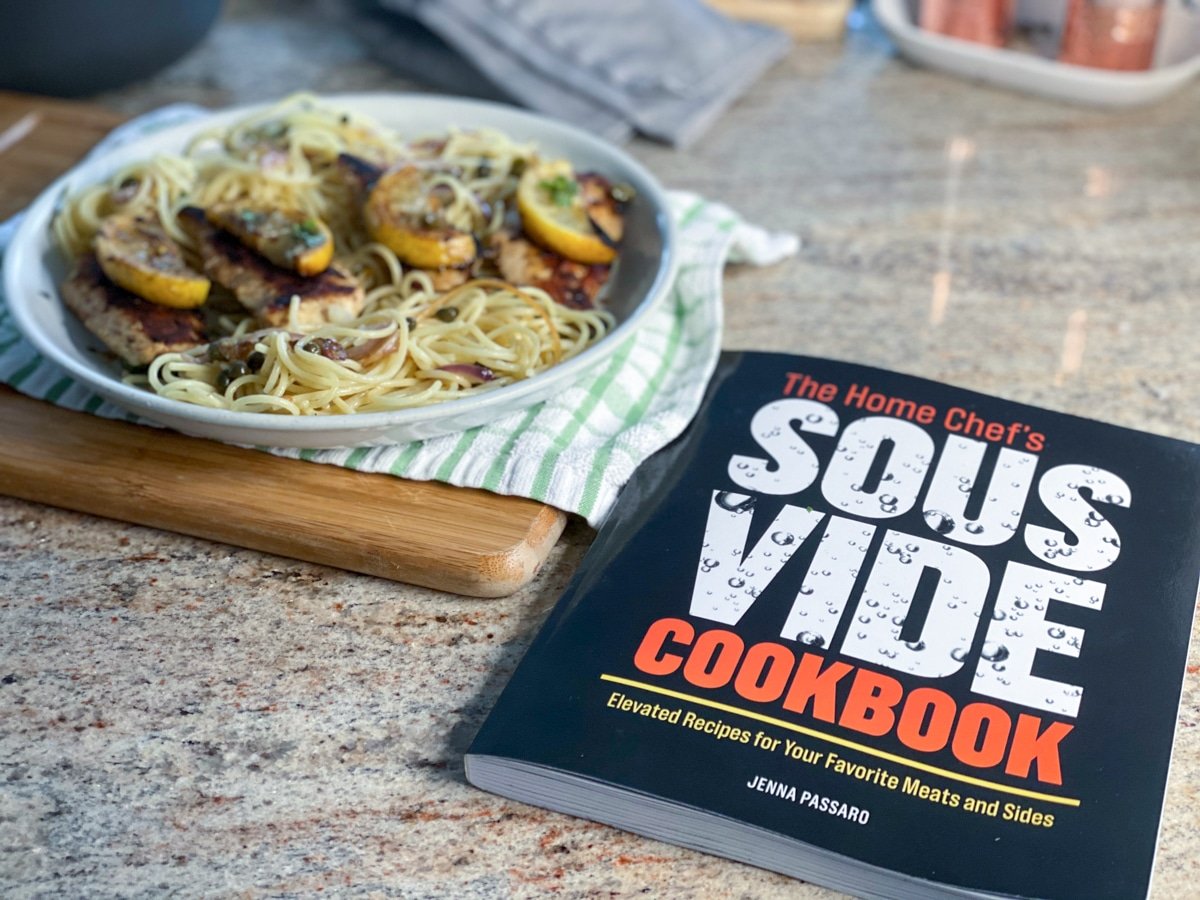 The Home Chef's Sous Vide Cookbook is a cookbook I wrote for people who want to eat restaurant-quality food at home.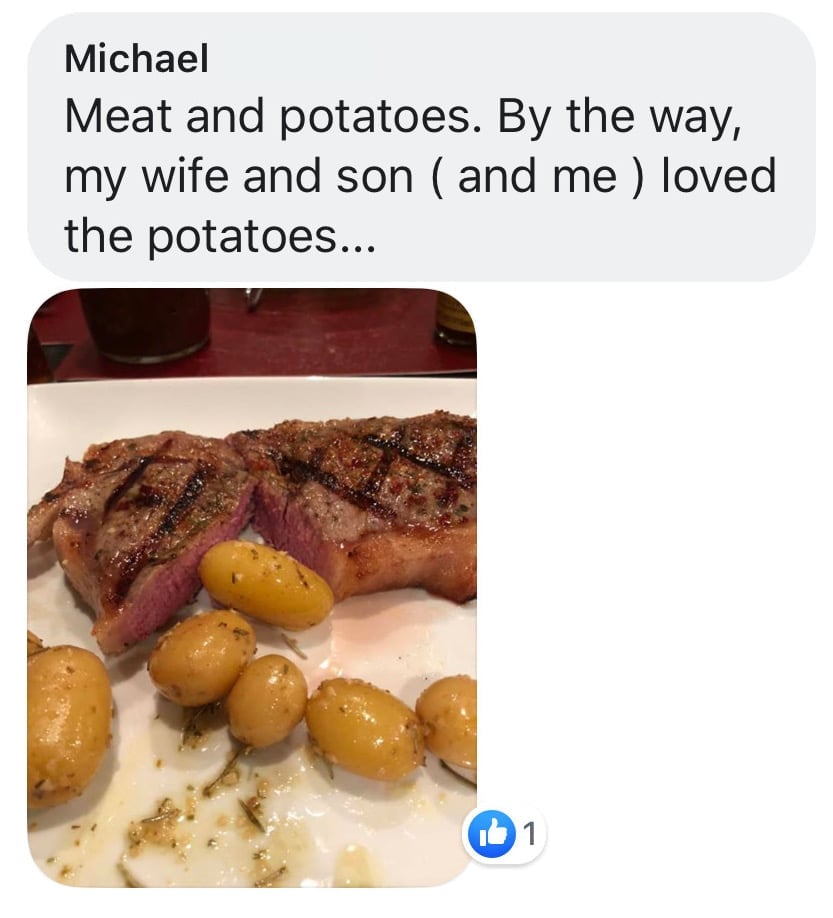 Above, he is talking about the sous vide little potatoes from the vegetable chapter which features sous vide corn. That's a delicious sous vide NY strip on his plate, too.
One of my favorite sous vide tricks is to cook frozen food with it.
It is so exciting whenever I hear from someone new who has used the book and enjoyed it, and the photographs they post make me hungry already.
They're excited about the new possibilities sous vide opens up in their kitchens, and they're taking full advantage of the easy-to-follow, step by step directions and cooking specs for dishes like sous vide wings and soft boiled eggs cooked sous vide in this one book.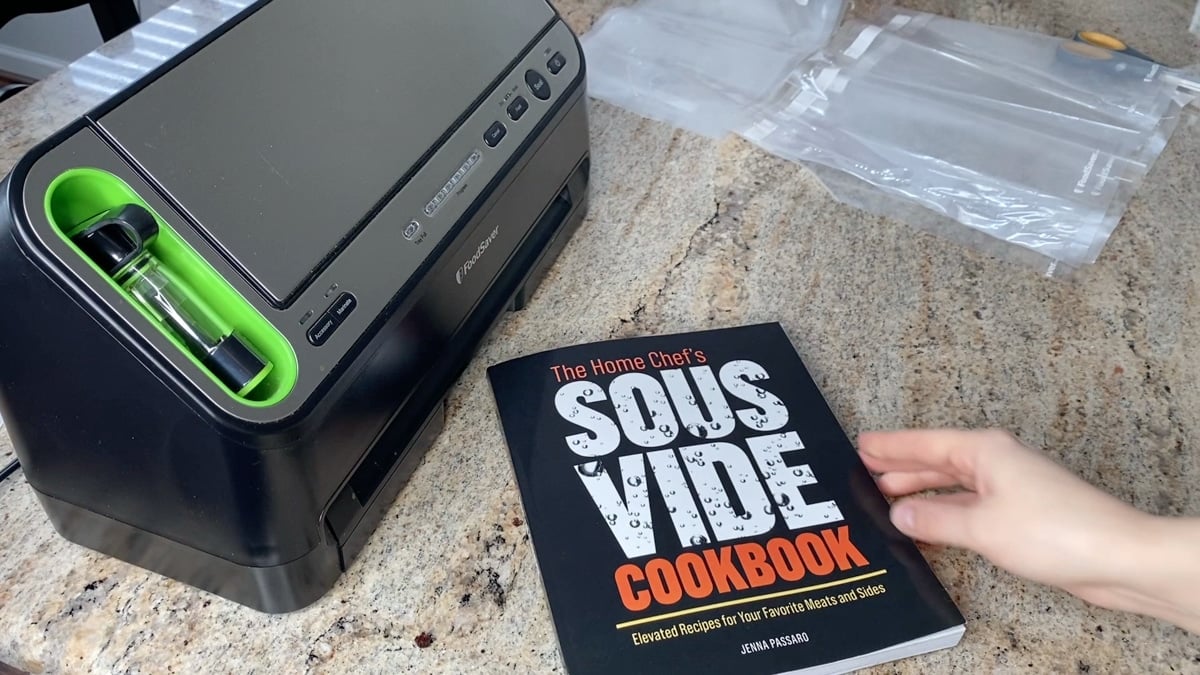 A few of the humbling sous vide cookbook reviews
"This is a neat sous vide book, with some fun and unusual dishes. The recipes we've tried have been delicious, and haven't needed any tweaking. Recommend!"
"Magic! She gives you all the information you need to know and as a bonus there is a chapter with a number of tasty seasonings, marinades and rubs, such as creamy chipotle sauce or Soy Sriracha sauce."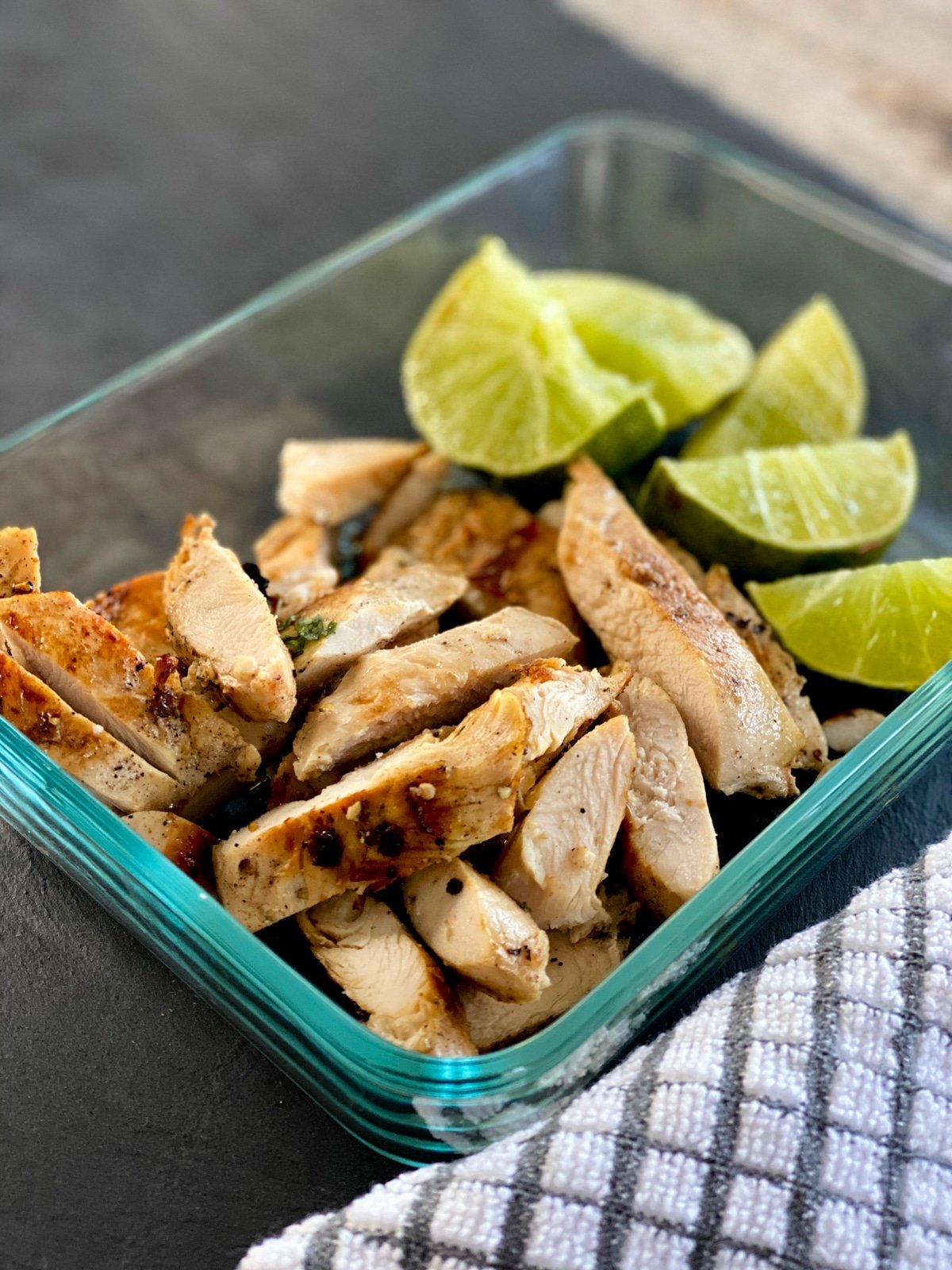 "Everyone knows that steaks come out perfectly with the sous vide, but who knew that sous vide kebabs, pork butts, burgers, fried sous vide chicken, and fish would turn out so good. This book has been eye-opening. Some of the recipes are very unique and innovative, and not only are there recipes for meats, poultry, and seafood, but there are incredible vegetable recipes as well as sauces, glazes, and butters."
Thanks to everyone who has written reviews of the book!
I've got a confession: I'm going through the cookbook again myself, doing each recipe over and savoring my favorite variations. I love how all the information I need is in one place, and I never have to hunt for cooking inspiration anymore.
See The Home Chef's Sous Vide Cookbook On Amazon.
I'll be sharing more photos as I go along, on Instagram and on the blog. Share your photos too, and don't forget to tag me: @sipbitego on Instagram! If you've bought the book and begun experimenting with it, I'd love to see a review from you too.