Sip Bite Go dishes up easy recipes for busy people who want to eat tasty food.
Here, you'll find recipes that you can remember – so it's easy to make them time and time again for your family.
So how did it all start?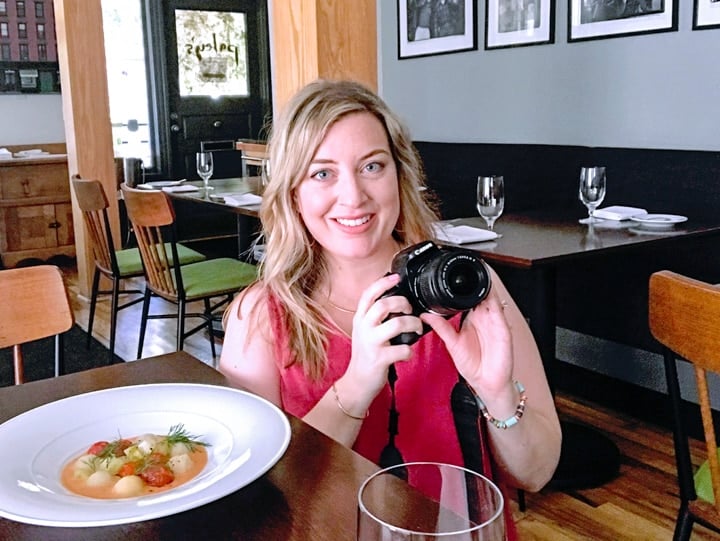 Hi, I'm Jenna!
The foodie, writer and photographer behind Sip Bite Go.
After ditching a 9-5 job work life (more like 7am-11pm workaholic lifestyle!), I decided to pursue a life full of passion and creativity.
That's when Sip Bite Go was born in 2015.
Sip Bite Go was inspired by a lifestyle change, to live my passions, every day…
I was a marketing director for a tech startup in San Francisco, when my office suddenly shut down.
I lost my job.
Lost my sense of worth.
And realized I needed to have more going on in my life than just my career.
So I changed my lifestyle to center around me, and my passions. Not my job.
My chef hubs (then boyfriend) and I moved to Portland, Oregon in pursuit of a simpler life.
I wanted more time for the things I love...
…more photography.
…more quality time spent with my guy (often in the kitchen – where we both feel at home).
…and plenty of time traveling!
Along the way we got married (in a gorgeous wedding, complete with llamas!).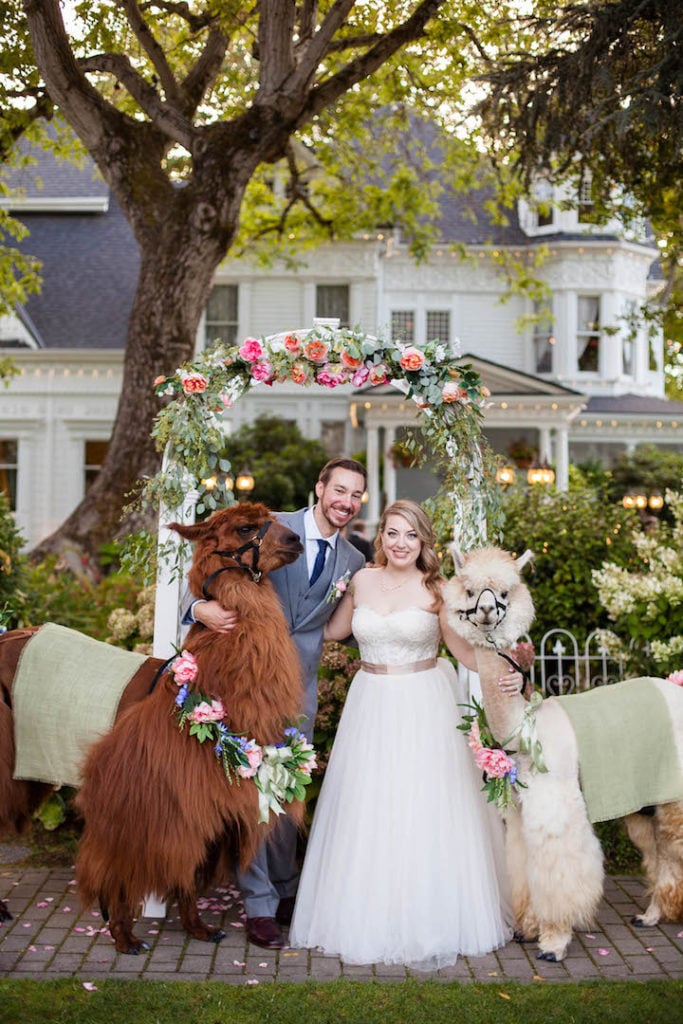 Our family grew in 2019.
Chef hubs and I got to experience the joy of combining our DNA to create the cutest little guy, Gio. Somehow he ended up even better than the sum of both our parts.
We can't wait to teach little G how to make his own pizza one day…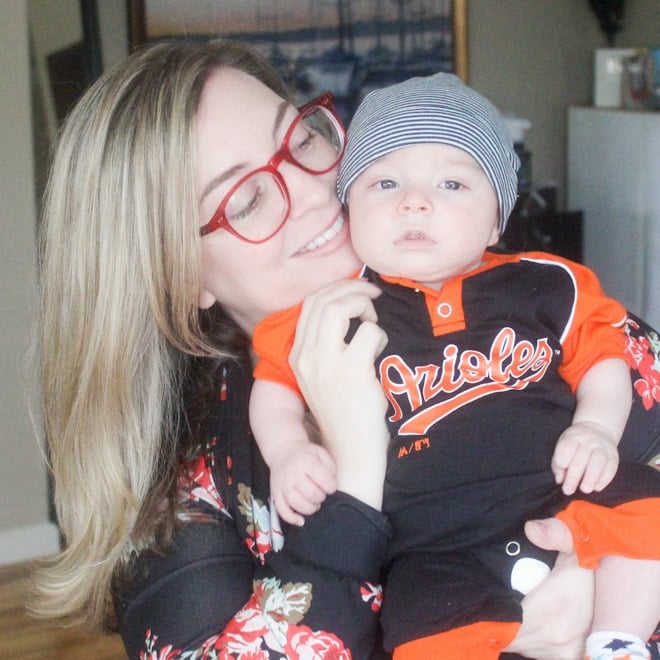 So now I'm here to download all my knowledge of what to cook, where to go, and other tips I have in my back pocket to help you create a more fun, enjoyable life.
I love helping people gain kitchen confidence
As a new mom, I love – and NEED – easy, go-to recipes that rival some of my favorite eat-out dishes. My favorite recipes are ones I can easily make without reading a recipe.
And my mom readers agree.
Readers ping me on Instagram @sipbitego and ask for dinner ideas and recipes for their picky little eaters. Or ways to modify my recipes for their own family's personal taste.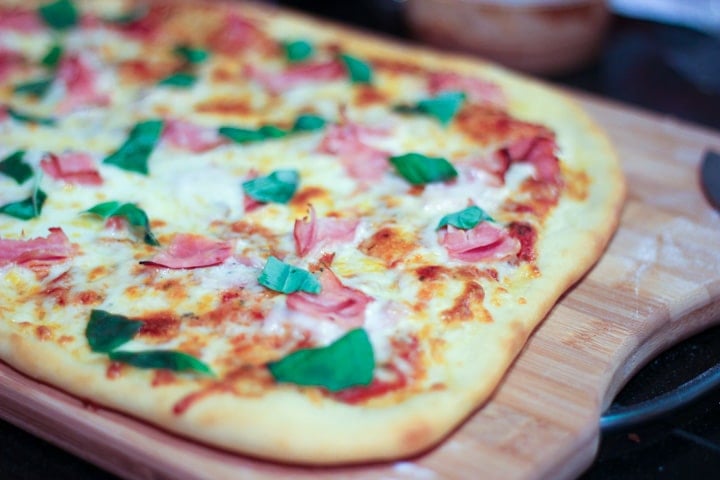 My goal is to teach you easy recipes you can make time, and time again.
For instance, it takes less time to whip up my famous homemade pizza, than it does to order pizza delivery. And you can change it up every time by using different toppings.
A few of my favorite recipes at the moment: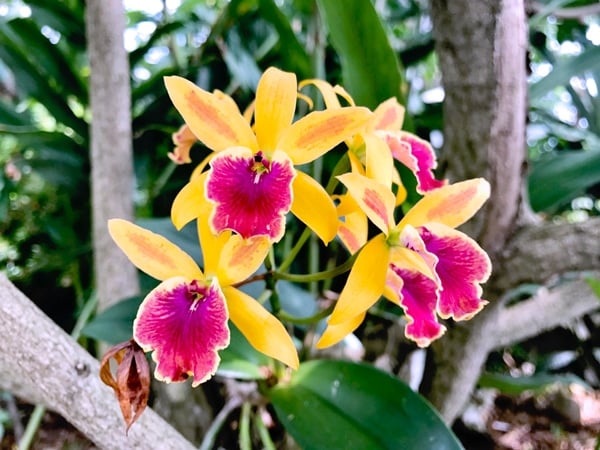 I love sharing travel ideas to fun foodie destinations
Before my hotel is booked, I'm already researching the best restaurants, breweries, wine tastings and local food tours for my next trip.
I love sharing all my travel research and experiences with Sip Bite Go readers. Save time and benefit from all my trip tips!
My most-reviewed food city is my hometown of Portland, Oregon.
It's food heaven here!
Read all about my top restaurant picks in my best Portland lunch spots guide.
I'm originally from the East Coast, so I visit Baltimore, Rhode Island and Boston often.
And Hawaii has become a favorite destination since we honeymooned and babymooned there. See my behind-the-scenes tour of the maui tropical plantation pineapple farm.
Plus, I've been to far-away places including Italy, Spain, France, The Caribbean, China and Hong Kong.
And I love mom-chat, easy style tips, simple entertaining ideas, weddings and blogging tips
Because I just can't keep good ideas to myself, you can find all sorts of articles here. From how to deal with YouTube haters, to mom tips and more.
Fun facts about Jenna
Blogging was so intimidating to me at first! There's a lot that goes into it, especially food blogging. I feel my photography and writing could always be better. But I'm so happy for how much my skills have grown, and I'm like a sponge continuing to grow them every day.
I've lived all over the USA! RI, CT, Baltimore, San Francisco, and Portland.
I'm happy to report, being pregnant seems to have cured all my fruit allergies! Apparently that's a thing – for pregnancy to reverse food allergies. God, do I *love* fresh cherries now that they don't make my mouth itch! During my first trimester, I devoured a bag of cherries a day. And whole cantaloupes in two days. Though I never developed cravings for pickles and ice cream…
Outside of blogging, I participate in Portland restaurant opening and menu release events. I'm invited to take photos of the food and enjoy new venues before they're released to the public.
Isn't it interesting to learn someone's birth order? I'm the oldest of three kids. I have two brothers, twins, who are 7 years younger than me.
Growing up, I never learned how to cook. Sounds funny now that I run a food blog. But it wasn't until I lived on my own that I learned how to make much more than an egg sandwich, pasta and gourmet grilled cheeses. When I met chef hubs in my mid-20's, and learned cooking didn't have to be so intimidating, I expanded my skills and have been excited about cooking ever since.
I went to school for graphic design and marketing at University of Hartford, CT and RISD.
When I was 22, a year out of college, I bought a house and completely renovated it. Thanks to HGTV and my experience building for Habitat for Humanity in college, I was able to do a lot of the fixing up myself. My favorite part was completely remodeling the kitchen. I'd love to remodel another kitchen sometime soon!
After living in the heart of cities since college (Baltimore, San Francisco, Portland), chef hubs and I got married and dove right in to the 'burbs. Moved into a three bedroom place. Got an SUV. Joined a pool club. Joined Costco. Had a baby. All in a year! Now, we just need a dog. I'd like two, actually. A little one, and a big one.
Poking around Sip Bite Go
Check out my Recipe Index to find something interesting to make.
If you're planning a trip to Portland, see my best Portland lunch spots guide.
Keeping in touch
Want details on collaborating? See the services I offer on my work with me page.
Follow Sip Bite Go on Instagram, Facebook, Pinterest, and Twitter.
Use my contact form or ping me at hello@sipbitego.com.
Subscribe to my email list below.