Hey! Jenna from Sip Bite Go here. I wanted to share some February updates and exciting news going on and off the site – including the launch of my 2020 sous vide cookbook.
Let's start these updates with a celebration…
Baby G is officially 1!
How is it possible? I'm still trying to figure it out. He still fits in my arms, but he is on the move!
And now that he's moving all over, he wants to touch everything I touch and eat everything I eat.
He also loves to see what's in all the packages I get in the mail. Lately there have been a ton of deliveries, as I've been featuring of unique gourmet food companies in a gift guide post.
Here you'll see that I had a little visitor during my photoshoot for Finding Home Farms – a maple syrup company out of New York. Their syrup is made in rye barrels, which gives it a deep flavor like no other. Last weekend we had fresh blueberries in our Imperfect Produce delivery so for brunch we did blueberry pancakes with Bob's Red Mill pancake mix and this rye barrel aged syrup.
This syrup is also addicting as a dip for sous vide bacon.
You can find this syrup and other Valentine's Day treats in this list of the best gifts for foodies.
Sous vide cookbook release announcement!!
I am so excited to share The Home Chef's Sous Vide Cookbook comes out March 10th! Learn more about my new sous vide cookbook on Amazon here.
Over the coming weeks, I'll be sharing sneak peeks, recipes, and more so you can get excited right along with me.
Share the news of my new cookbook – click to share this pin.
Food quote for thought
With all the syrup talk at the beginning of this post, I thought I'd share this thought to leave you with…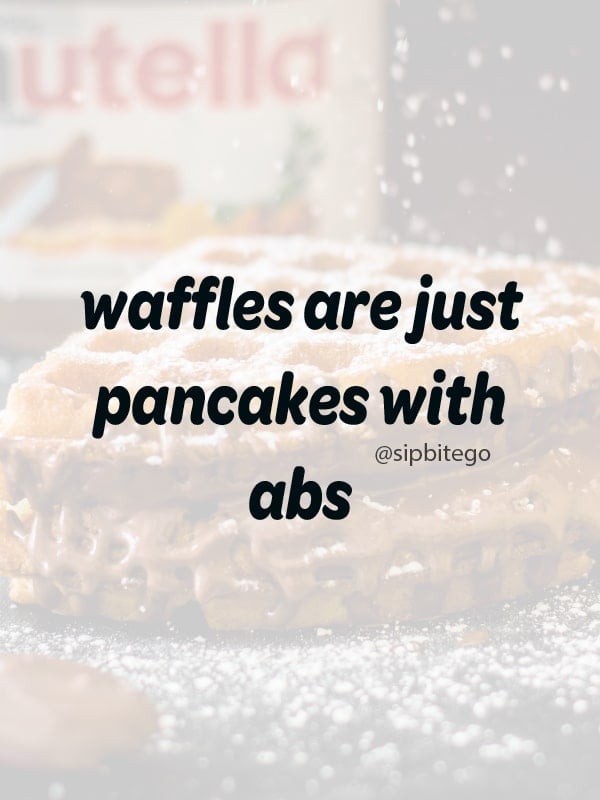 "Waffles are just pancakes with abs"
I have a whole post with funny food quotes that are perfect for posting on Facebook and sharing with friends and family. I saved this pic as my phone background this week.
Stay tuned for news and upcoming giveaways on Instagram.
Cheers,
Jenna