Everyone loves a pizza party! But in the summer of 2020, we need tips for throwing a socially distant pizza party. So I've been tweaking my old favorites to make them fit our new ways of doing things. Think individual pizzas for socially distant parties made to meet everyone's personal preferences. And virtual pizza parties. And socially distant snack ideas. Let's explore your options!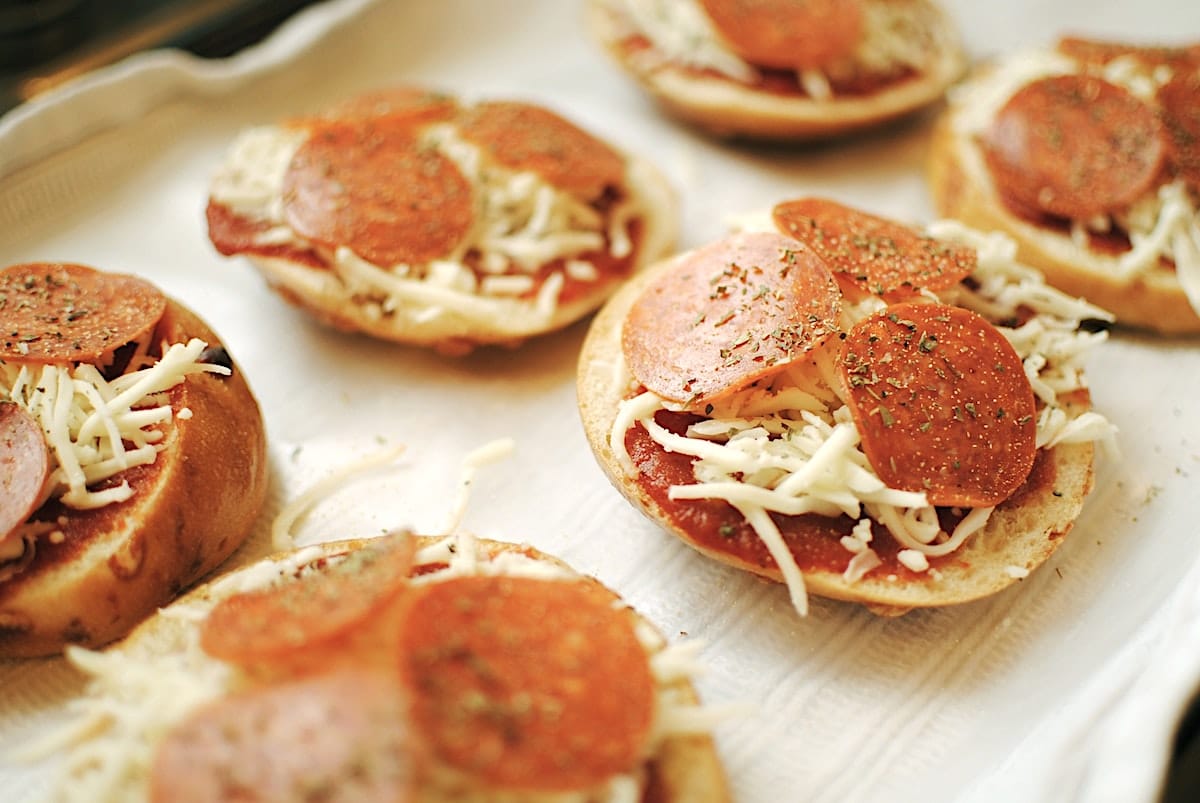 Disclaimer – – – Just a reminder, I'm a foodie, not a doctor.
So these are just ideas on how to throw a socially distant pizza party and are backed by no health claims. We don't know how long "this" is going to go for, and what the social distancing rules and recommendations will be in the future, so this list might be more of a dream. But, for me at-least, thoughts of how we will "go back to normal" are fun to think about.
So, alright, let's do this!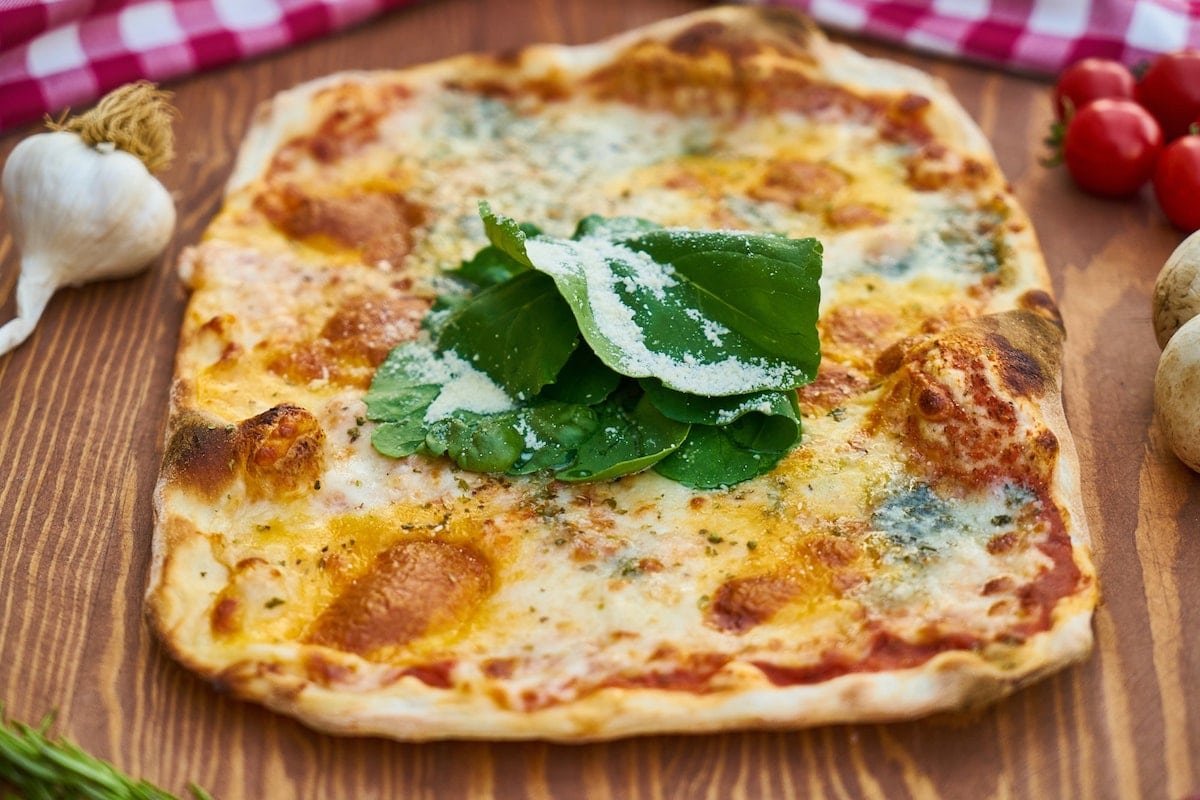 Ways to Serve Pizza While Social Distancing
Many of the recommendations here are great for meal prepping food for socially distant gatherings. Get them all put together beforehand, stick them in the oven when everyone's there, and let everyone get their own portion individually.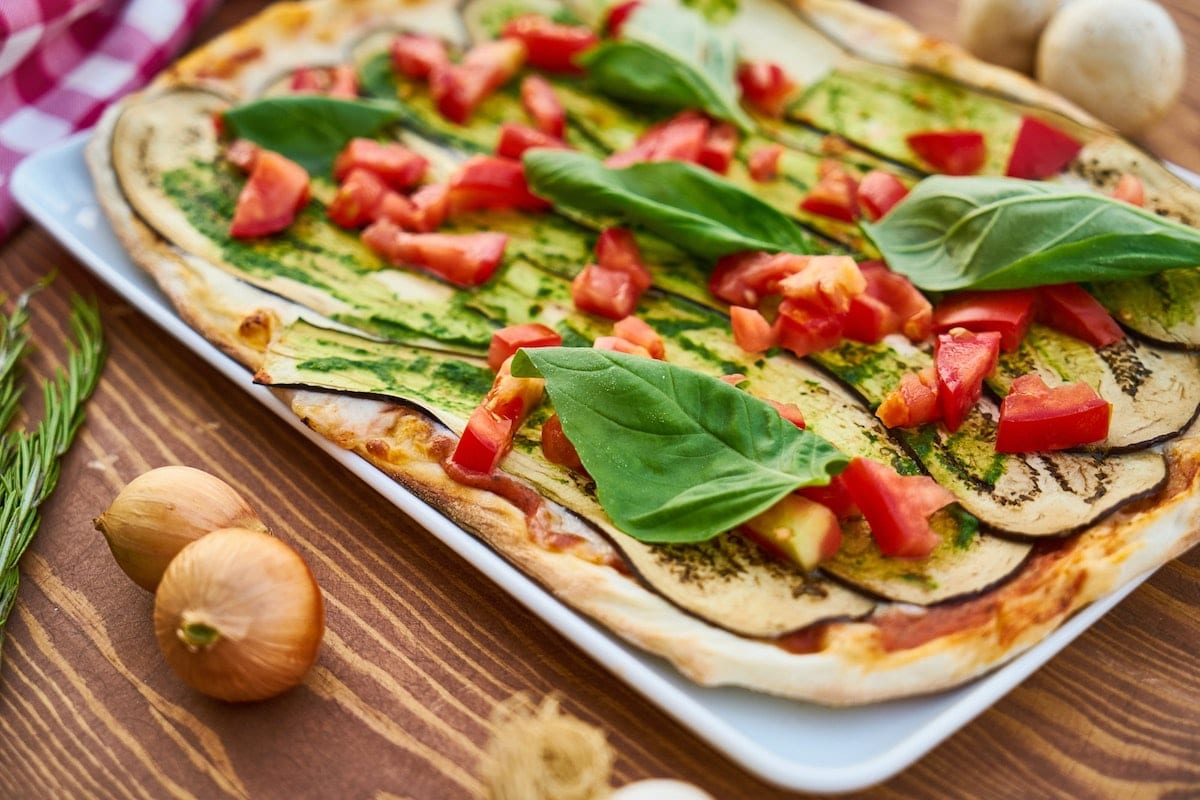 Meet in a park for a socially distant pizza party
Do you live in a foodie city like me? Portland lunch spots are plentiful.
If your area permits, grab food at a food cart, food truck, or pick it up from a restaurant and head to a public park.
I did this a couple times to get breakfast tacos at a local BBQ food cart.
Portland has plenty of pretty roses in bloom right now, so it's been so nice to get out and enjoy Spring a bit.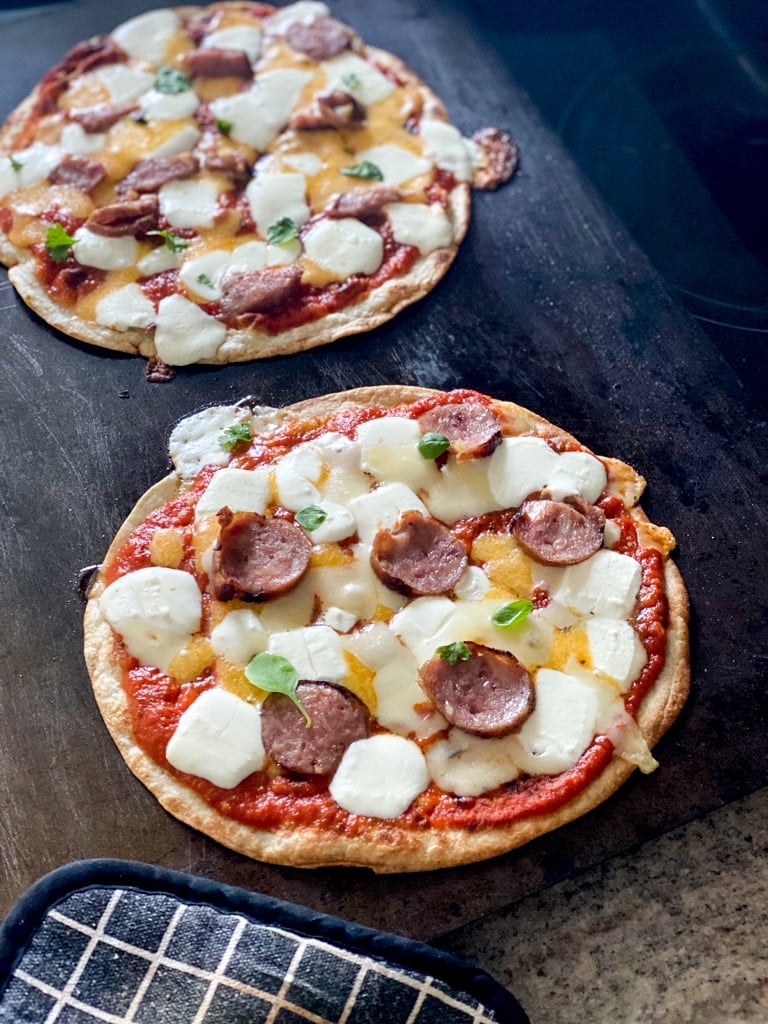 Thin Crust Personal Pizzas made with Tortilla Rounds
If you're hosting people outdoors in a backyard during social distancing, I recommend make-ahead personal pizzas on flour tortillas. Fresh tortillas from Costco are especially good as a pizza base.
I like to stock up on these tortillas during my once a month Costco shopping trip.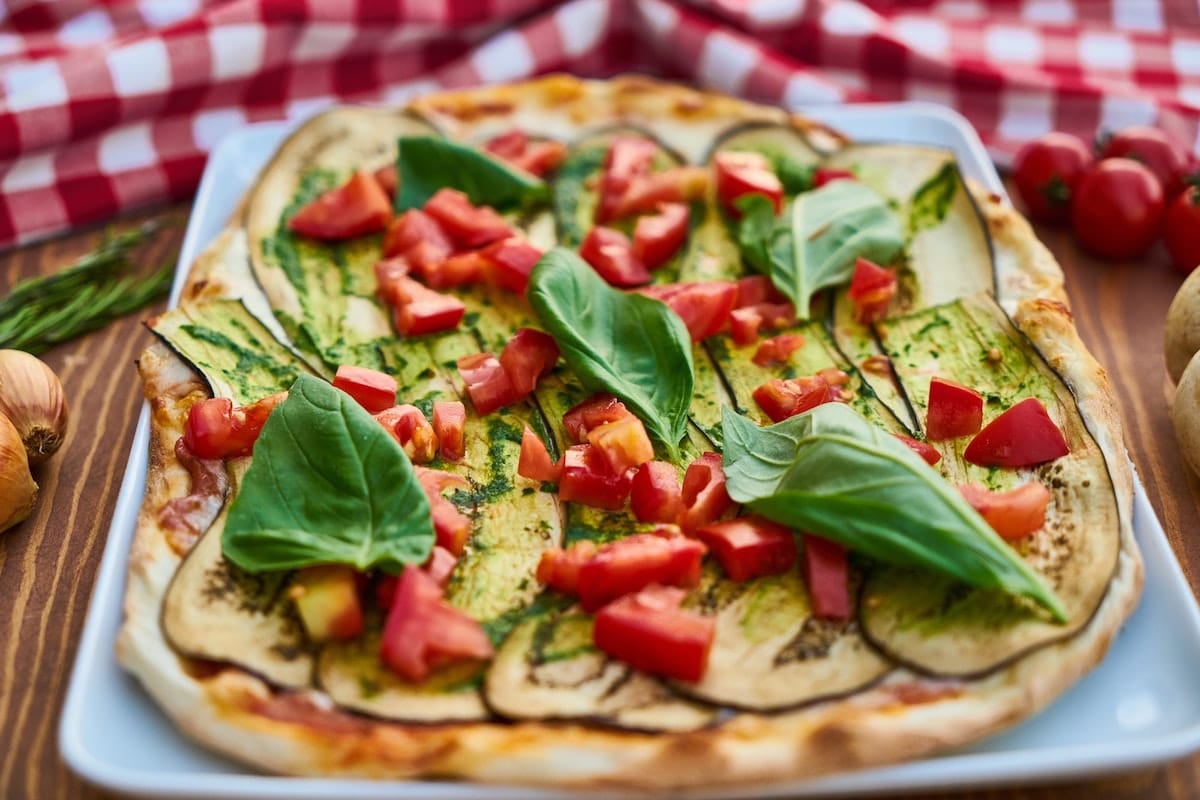 Did you know pizza crust store bought can be just as delicious as from scratch pizza dough?
Pizza on the grill for an outdoor social distant BBQ
You can grill almost anything, and pizza is no exception! Make them smaller – about 6″ rounds – for delicious individual pizzas people can enjoy from six feet apart.
Some of my favorite grilled pizza toppings include roasted cherry tomatoes, BBQ sous vide chicken breast, sauteed mushrooms with thyme, and red wine caramelized red onions.
Plus, we always add fresh herbs, usually basil, from the kitchen garden. See how to grow herbs at home for cooking.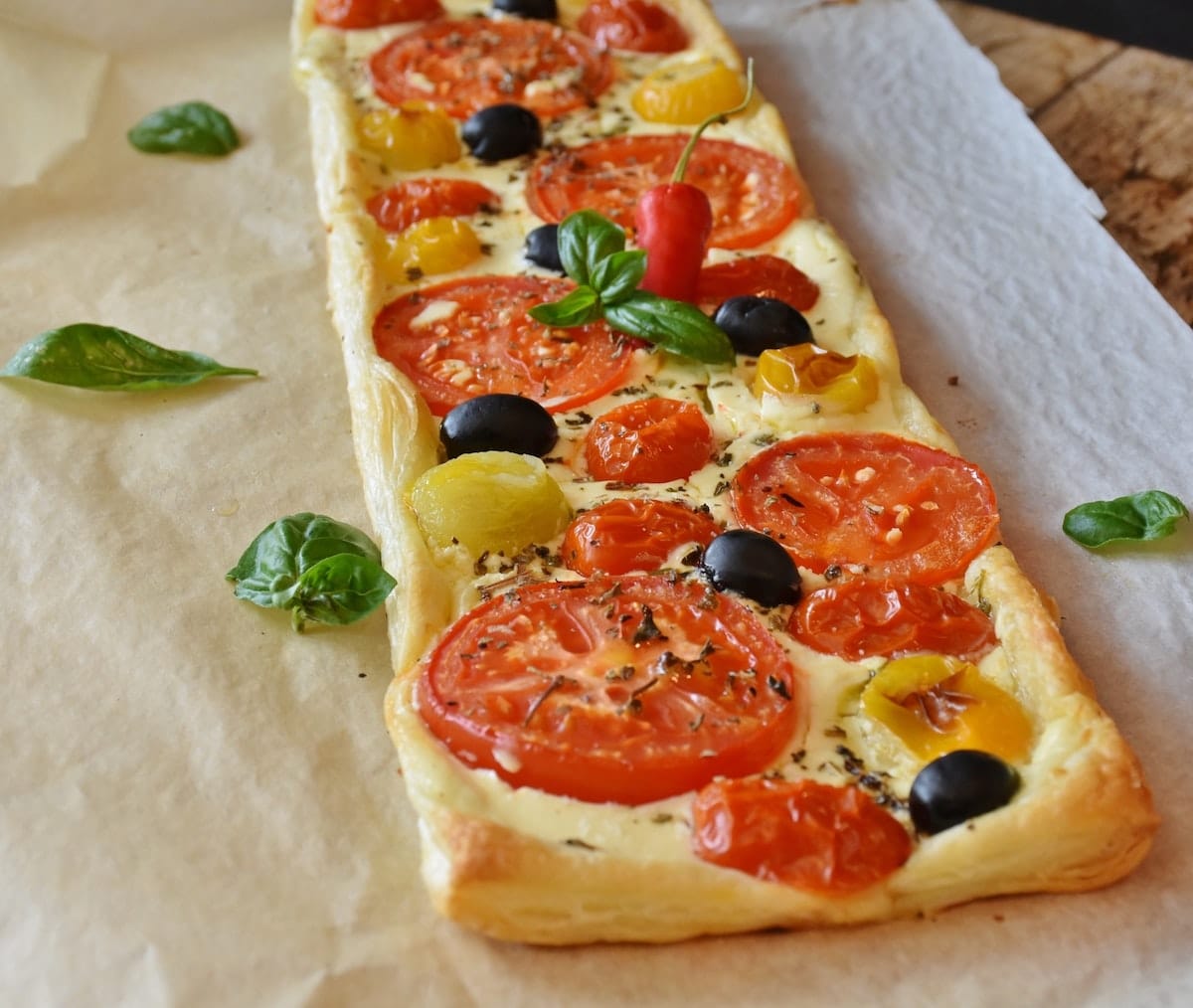 Oven Pizza For A Socially Distant Pizza Party
Using store bought dough is a shortcut I love. You can buy the dough, pizza sauce, and an Italian cheese mixture and assemble everything with gloves. If you love the idea of tasty homemade pizza for a social distancing party, see my recipe for pizza using store-bought dough.
You can make your own dough if you need to—follow any basic yeast dough recipe—but using store-bought Trader Joe's dough, for example, makes pizza come together that much faster and gives you added flexibility when you want it.
Since you are shaping these pizzas yourself, you can make them any size you prefer.
One ball of dough can make 4-5 mini pizza rounds.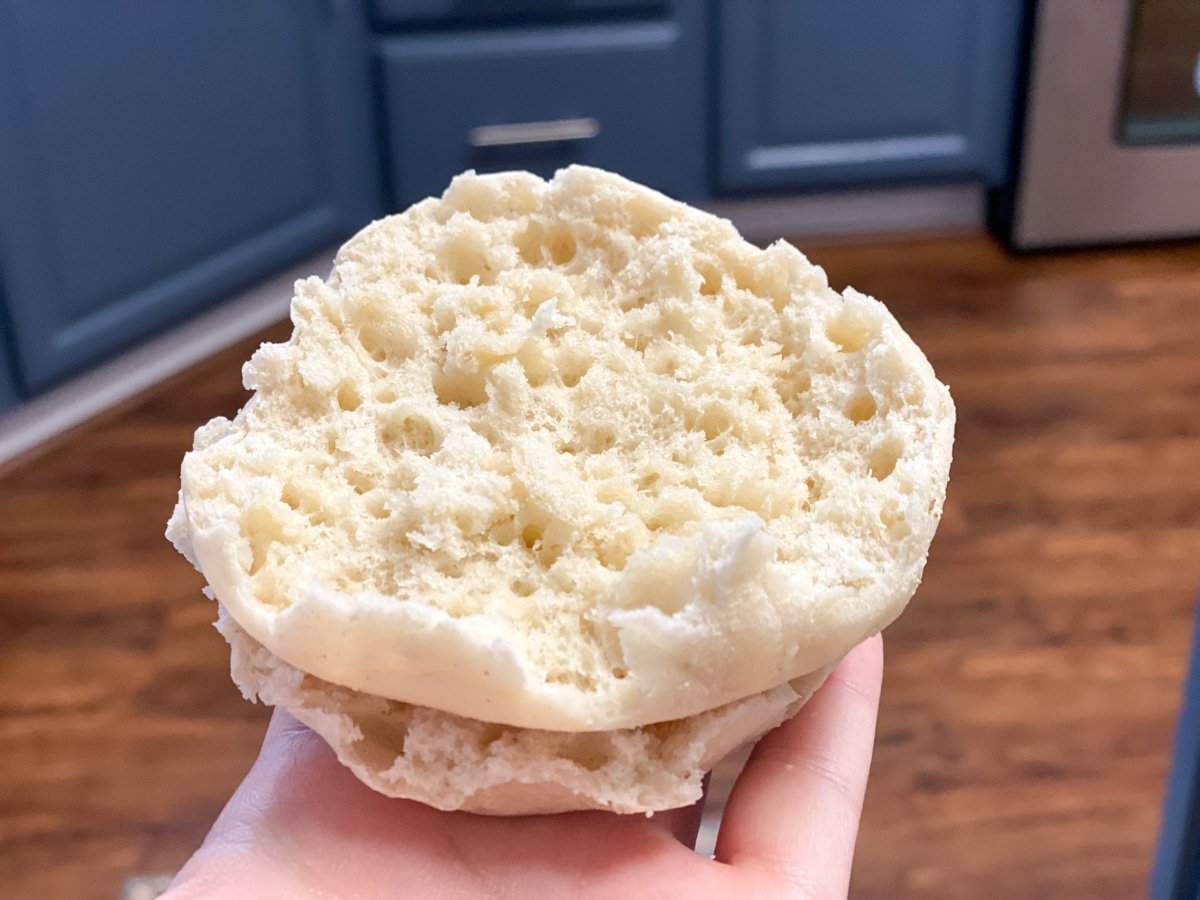 English Muffins Mini Pizza
Did you know English muffins can be a base for pizza too? Make them tastier with homemade tomato sauce, your favorite cheese, and some sausage, pepperoni, or your favorite pizza toppings.
The small size gives you a huge leeway to experiment with extras. If you're making these for a socially distanced event, consider serving them up in sets of 2 or three so people won't have to keep going back for seconds.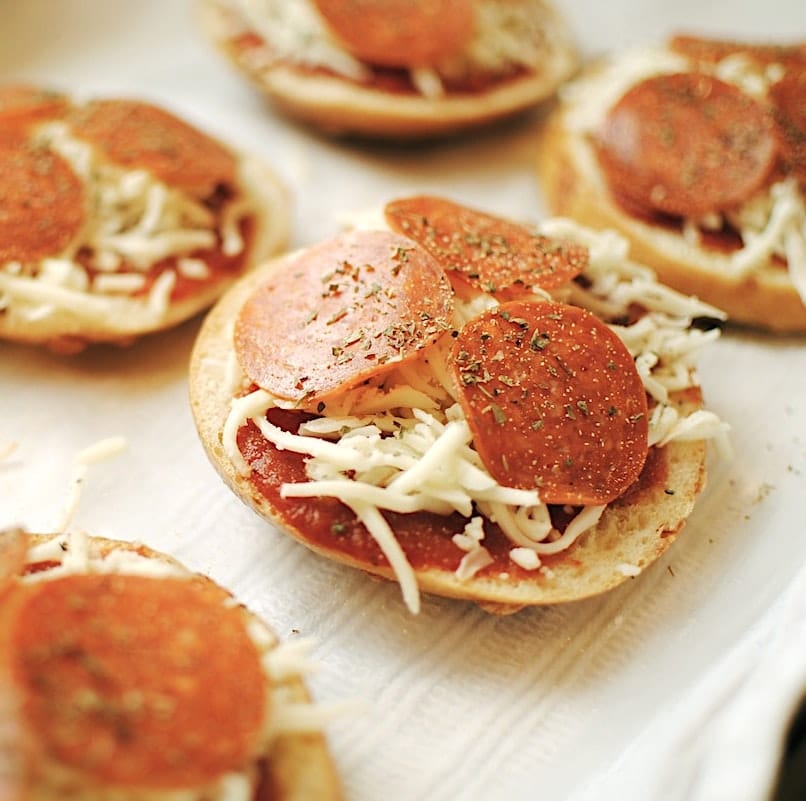 Mini Breakfast Pizzas for Your Socially Distanced Brunch
If you're hosting a garden brunch, my breakfast pizza with eggs and roasted tomatoes is a fun and 'different' option. Use store-bought dough to make individual pizzas, or make your pizzas on tortillas (see above).
Individual Asparagus Pesto Pizzas
For another gourmet take on pizza, try making individual asparagus pesto pizzas or pita bread pizzas.
These herby vegetarian pizzas feature caramelized onions, which add a wonderful full flavor to the finished product. These are made on Trader Joe's par-baked pizza crust, which I pre-cut into individual-sized pieces before cooking.
Another great individual pizza idea is this ravioli pizza on flatbread! Check it out!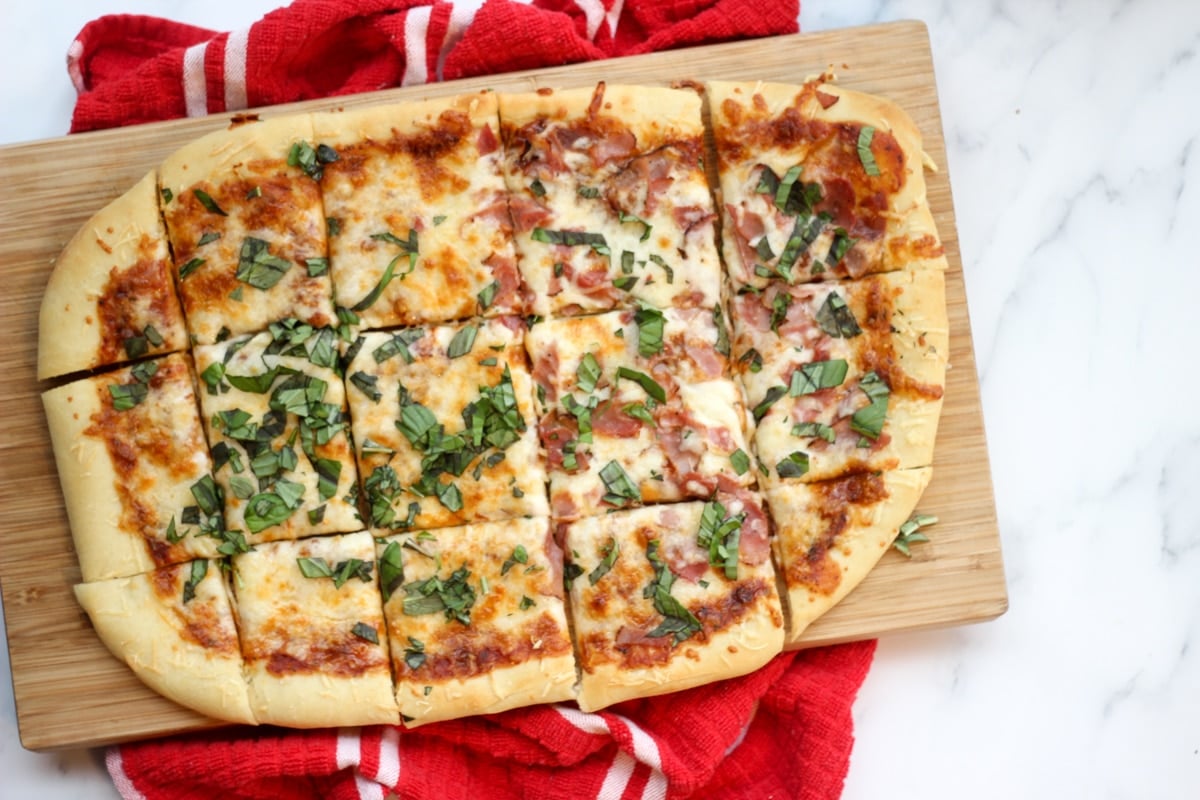 Throw A Virtual Pizza Party Online
If you're not quite sure about throwing a socially distant party in person, why not host an online pizza party?
That way, some of you can go wild and completely homemade. Like, down to making your own pizza sauce. And those who prefer it, can just order out.
The Perfect Pizza Setup
Want to make restaurant style pizza at home? I've got you covered! Here are some of my top tips, tricks, secret ingredients and tools for a pizza night everyone will look forward to, again and again.
NEVER do this… Contrary to what most people believe, when baking pizza on a sheet pan, never add toppings to raw pizza dough. Instead, follow my recipe for making homemade pizza with ready made dough, which will teach you how to par bake pizza dough first.
Get help from secret ingredients…
– This dough seasoning is the secret to real Italian-tasting homemade pizza dough.
– Add pizza seasoning to store bought pizza sauce. This makes the pizza taste really fresh!
Herbs are for after… In my weekly pizza making practice, I've found that fresh herbs, like basil, need to be added to pizza after the pizza is done baking (so the herbs don't wilt).
Buy fresh dough and get amazing results. Yup, fresh dough from grocery stores is one of my favorite short-cuts. Learn how to use fresh Trader Joe's pizza dough and Whole Foods pizza dough with my tutorials.
Frozen pizza can taste amazing, too!! Learn how to spruce it up with this recipe for pizza using frozen crust.
Slice pizza pies like a chef with just a few swipes, using big ol' pizza cutters.
Want to grill pizza? Here are some pizza grilling tools to check out.
Do you really need to cook pizza on the rack? Nope! I basically never do. Here are tools you see me using in my tutorials on cooking pizza in the oven…
– Bake pizza on a rimmed baking pan set to get a beautiful golden brown crust.
– Love crispy crust? Let the air flow with this dishwasher safe pizza pan.
– Get personal – let your fam / friends top their own pies with this set of personal pizza pans.
More pizza recipes from Sip Bite Go
Please add to this list of ideas for a socially distant party!
Let me know your creative ideas for throwing pizza parties socially distanced style. Outside of pizza, I have a whole bunch of other food ideas for socially distanced gatherings for you to check out.
Don't forget to tag me on your pizza pictures on Instagram at  @sipbitego.