Wondering what to cook in Spring? There are so many options when it comes to Spring season food. Today, you'll learn about seasonal Spring fruits and vegetables with recipes from dinner to sides and desserts.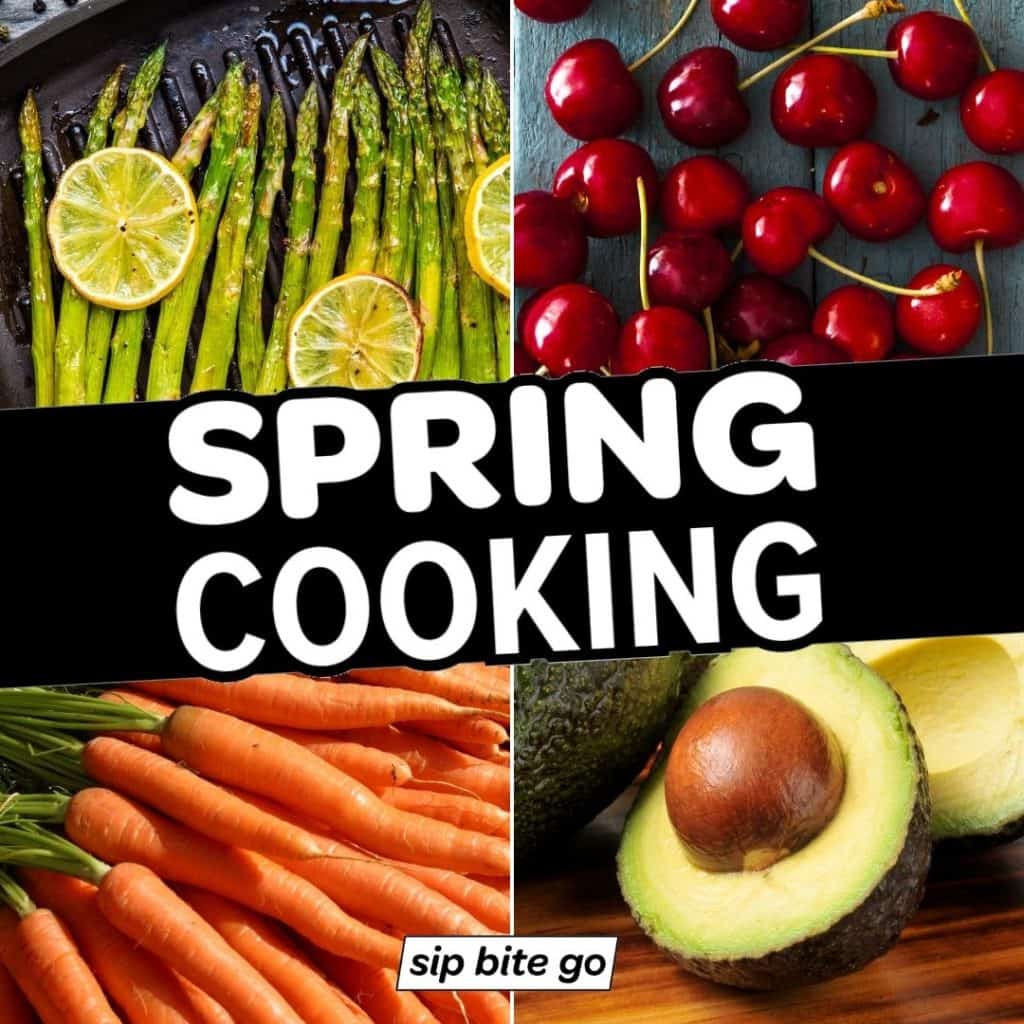 This is your #1 list of seasonal Spring recipes using produce at its peak freshness in April, May, and June.
Cooking with Spring seasonal fruits
Here are some seasonal Spring fruits to enjoy…
Kiwis
Lemons
Avocados
Cherries
Cooking with Spring seasonal vegetables
Here are some of the most in season Spring vegetables to cook with in the Spring
Spinach
Zucchini
Onions
Fresh herbs
Asparagus
Carrots
Cauliflower
Brussels sprouts
Cabbage
Cucumber
Lettuce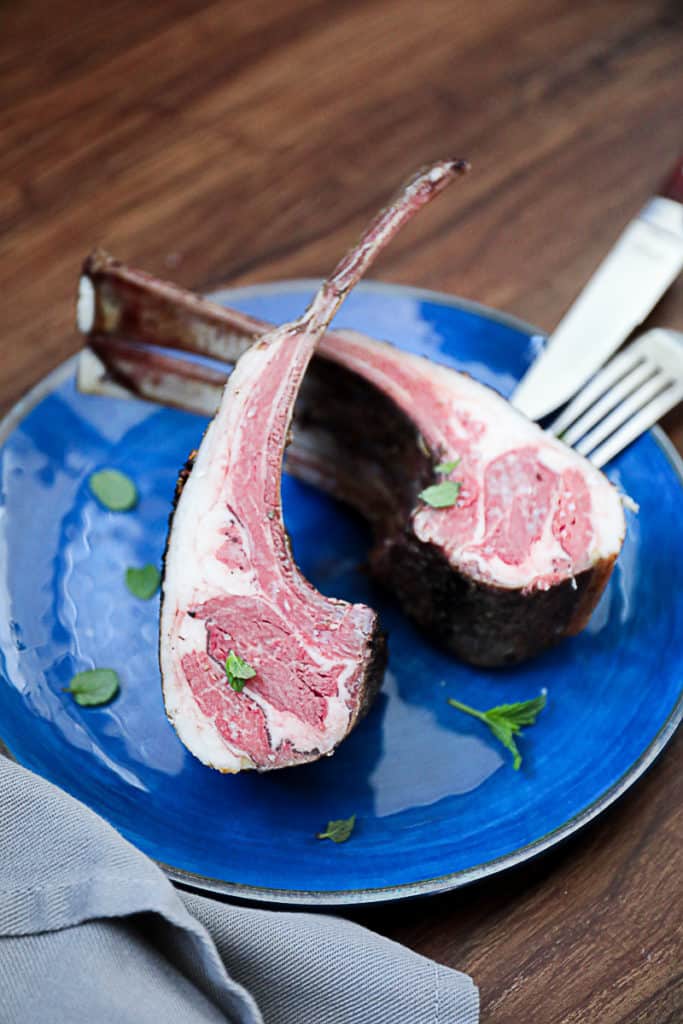 Seasonal Foods For The Start Of Spring
Easter Recipes To Kick Off Spring Cooking
Usually by the time Easter rolls around, in many parts of the country the sun is shining and it's time to open the windows for a fresh breeze.
For cooking seasonally, it's a great time to use herbs to finish dishes and marinade dishes.
There are also so many fruits and vegetables in season in Spring to inspire your holiday meal.
See Mother's Day brunch ideas…
This sous vide rack of lamb is a great Easter dish – it's topped with fresh mint from my Aerogarden and seasoned while it cooks with oregano and thyme.
Likewise, if you're into smoker recipes, this tender, juicy smoked leg of lamb on the Traeger pellet grill is a great choice.
If you want to cook poultry, try sous vide turkey breast. And for celebrating Easter with red meat, check out these sous vide steak marinade ideas.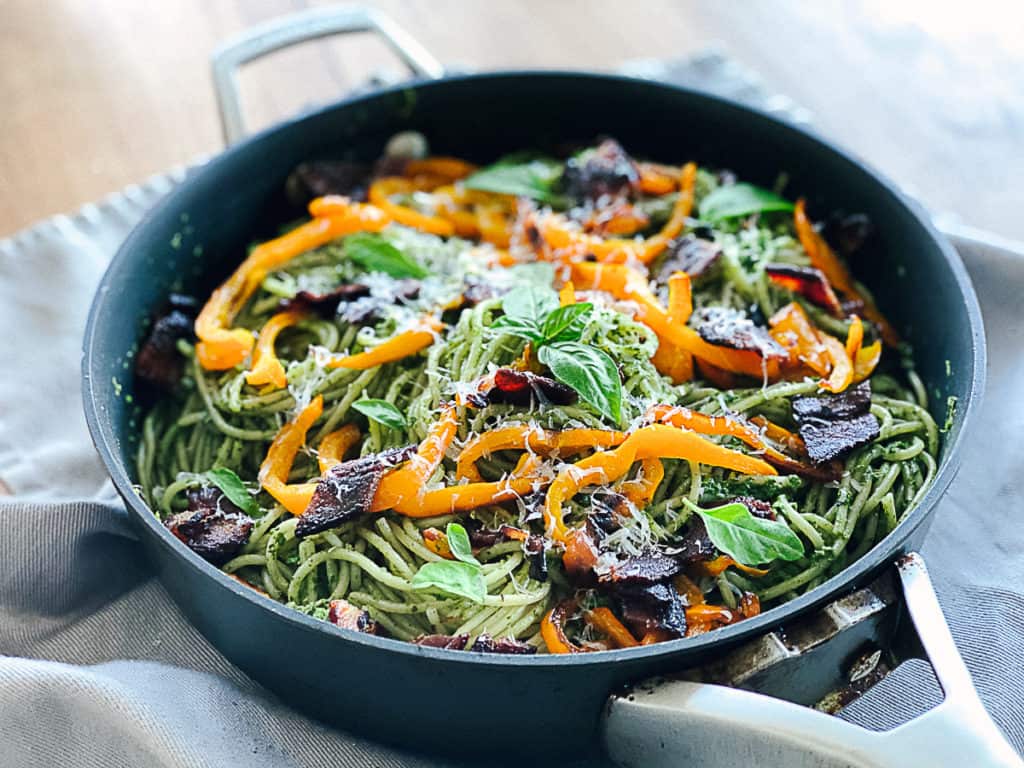 Seasonal Spinach Dishes For May
Spinach Pesto Pasta with Bacon
It's a spinach dish even my toddler will devour. Packed with nutrients but just as full of flavor, this is the perfect dish packed with Spring seasonal ingredients to encourage everyone in the family to get in their vitamins.
The spinach in this Spinach Pesto Pasta with Bacon is so well masked no-one will guess you are serving up health food—and they definitely won't be able to guess the quantity of spinach this contains!
Choose spinach that is dark green in color, with a fresh aroma and a crisp texture.
For more ideas about what to cook in May, see this list of May food holidays.
Spinach Basil Pesto
Herby, fresh, and vaguely nutty, this Spinach Basil Pesto is a wonderful vehicle for bringing the goodness of spinach to people who can't appreciate it in its more natural form. Basil, walnuts and some carefully chosen seasonings come together to create a sauce that epitomizes spring more than anything else.
Serve this pesto on frozen pizza crust or pasta, with quinoa or white rice, or with sous vide chicken tenders. It's also delicious on sous vide beet salads, especially when served with pine nuts.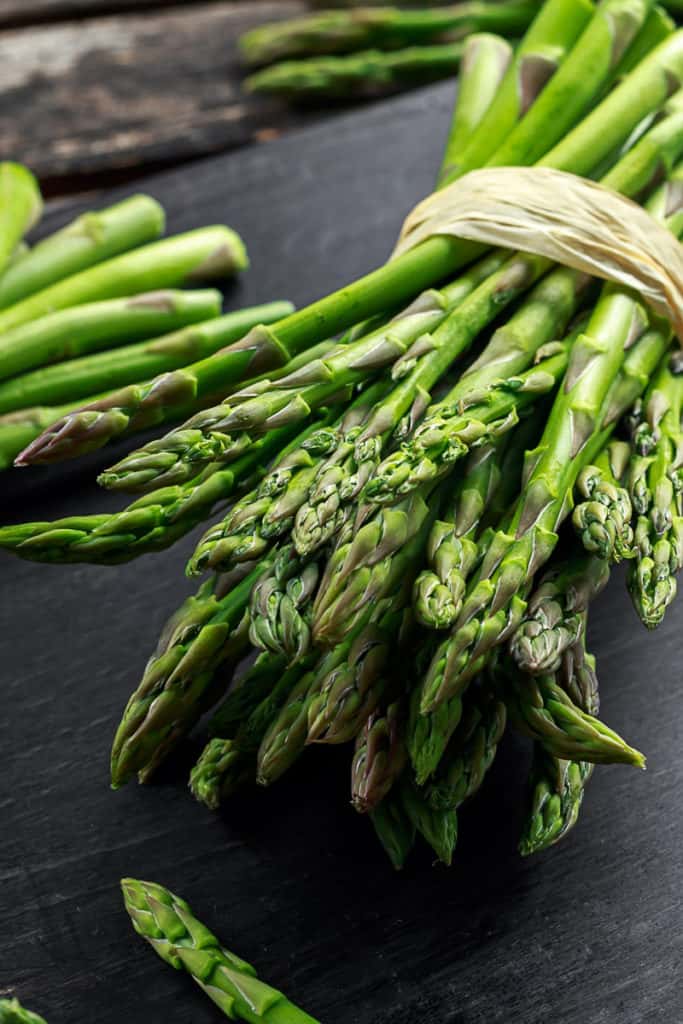 Asparagus Spring Side Dishes For May And June
Sous Vide Asparagus
You really can't go wrong with any Spring asparagus dishes, but this one takes the cake! This dish was featured in Oregon Home Magazine — they came over and I put together a sous vide cooking demonstration, complete with this Spring vegetable dish, sous vide porterhouse and sous vide little potatoes.
This recipe for sous vide asparagus comes out perfectly cooking using a sous vide machine or a sous vide Instant Pot.
Asparagus Pizza with Pesto
I love experimenting with homemade pizzas and this one for Asparagus pizza with pesto is perfect for Spring.
Fresh, crisp asparagus, caramelized onion, and par-boiled pizza dough from Trader Joe's combine to make a flavor extravaganza I could write a novel about. It's the bonus you get when you start making pizza at home yourself, at home— every gourmet flavor combination is at your fingertips.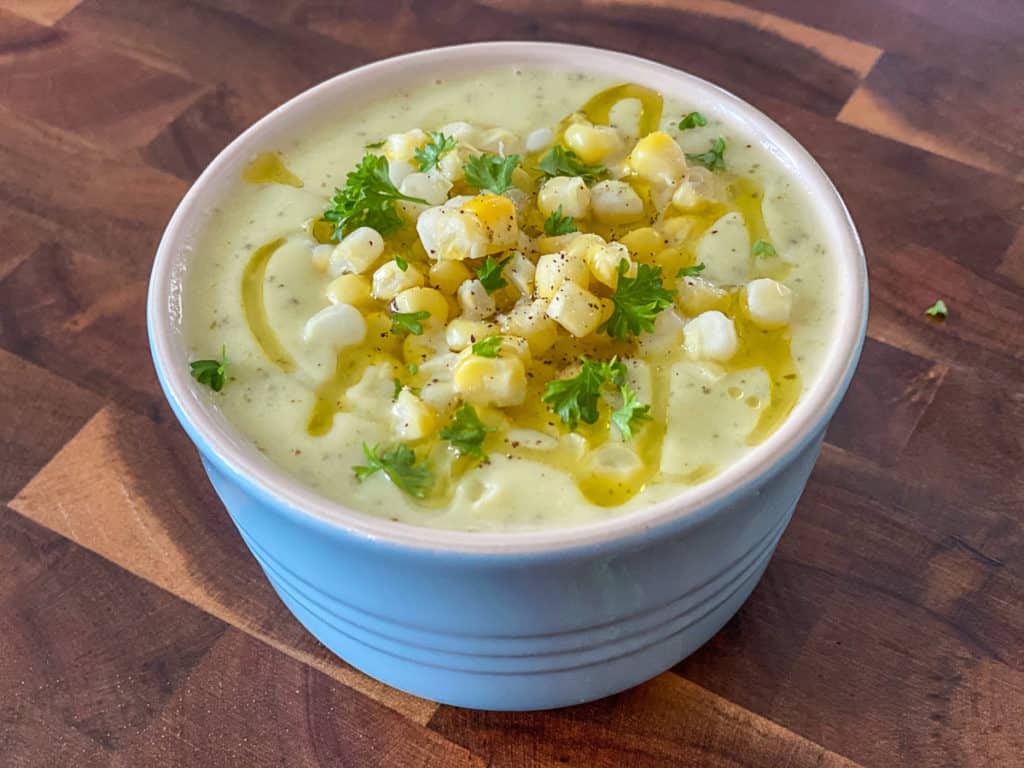 Spring Onion Dishes
Red Wine Caramelized Onions
These rich Red Wine Caramelized Onions are a favorite go-to when I need a gourmet topping for a special dish and have only fifteen minutes to spare. There's no white sugar in this recipe: just onion, garlic, olive oil and red wine.
The wine catalyzes a caramelization process that draws out the sugar in those raw ingredients, and the result is some intense flavor.
Sous Vide Onions in Beer
This recipe for sous vide onions in beer makes an easy intro to sous vide methods, and can add a bold flavor to sandwiches, pasta, burgers or even pizza. The onions are sliced in ½ inch rounds or half-rounds, cooked on the stove top for five minutes, and are then placed in a vacuum bag in the sous vide cooker for another two hour processing.
Before your timer goes off the flavors of onion and beer will have fully melded, and the onions can be served either warm or chilled.
Egg Bacon and Cheese Breakfast Tacos
The cilantro that tops these Egg Bacon and Cheese Breakfast Tacos adds a wonderful zest and spring freshness to our morning meal.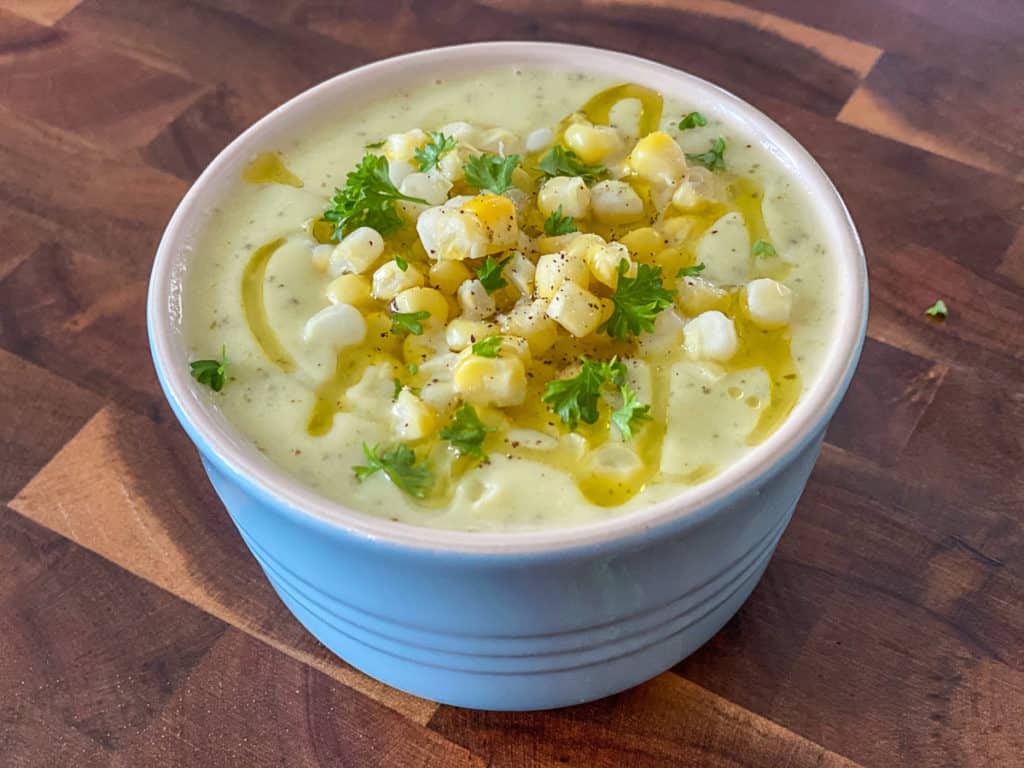 Seasonal Zucchini Dishes For June
Make Ahead Zucchini Soup
Zucchini is coming into season at the end of Spring, which means it's time for my Make Ahead Zucchini soup — served chilled!
This creamy soup comes together in just thirty minutes, and is ideal for a dinner appetizer soup or something special to have with your sandwich at lunchtime.
I like it served with crunchy home-made croutons for a little bit of texture contrast.
Zucchini Chips
Keep zucchini season going strong with these crispy oven baked zucchini chips. They are keto friendly and paleo – making them one of the most healthy seasonal Spring recipes on this list.
This snack always has my family munching like there's no tomorrow.
The toddler loves these, the husband loves these, and I have to be quick if I'm to have my share!
These are easy to make if you use a mandolin slicer, which I love for cheesy potatoes gratin, too.
They bake up in an oven in about 20 minutes—10 minutes of browning on either side.
If you put them away in an airtight container you can keep them as long as three days. (Hint: if you want to keep them that long, don't tell the family where you stashed the tin.)
Want more healthy meal ideas? Check out these paleo sous vide recipes!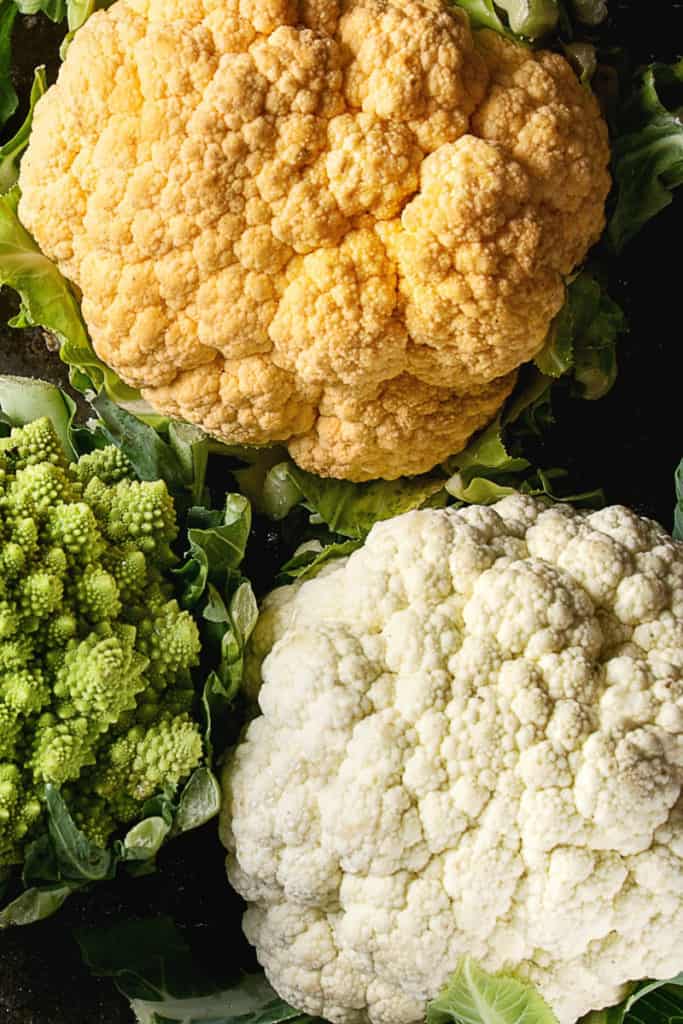 Comfort Dishes For Spring Meals
Crunchy Low Carb Cauliflower Mac and Cheese
Yes, mac and cheese can be low carb! This gourmet cauliflower mac and cheese variation completely outshines the more traditional variety.
Made with gruyere, sharp cheddar and parmesan, this pasta dish also contains onion, red pepper, corn and peas…
Enough Spring season vegetables to make me feel better about scraping every last bit of creamy sauce from my bowl when I've finished.
Easy Baked Buffalo Cauliflower Bites
Easy baked buffalo cauliflower bites are spicy, mouthwatering, pretty much addictive — and did I say addictive?
These are one of my favorite ways to eat cauliflower, and a favorite seasonal cooking spring recipe in my house.
What are they like? Think buffalo chicken wings without the bones and without the mess—an ideal vegan option that even chicken lovers will make again and again.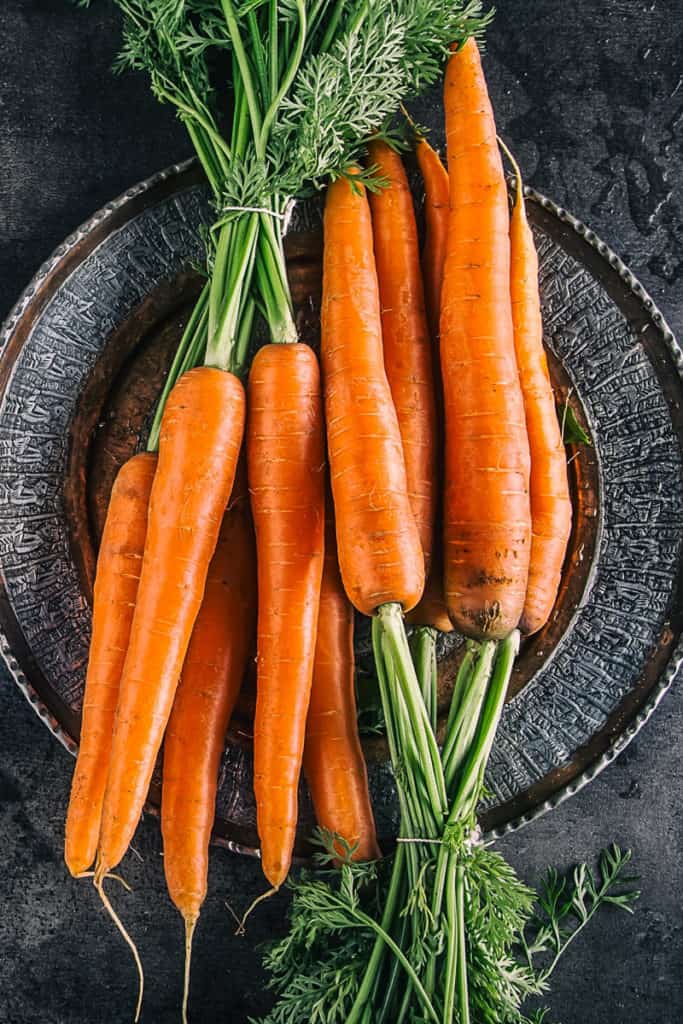 Easy Spring Side Dishes
Sautéed mushrooms with thyme and red wine
A herb and mushroom combo that seriously hits all the flavor notes — sautéed mushrooms with thyme and red wine is not to be missed. I like to serve this mushroom dish with steak or chicken, but it's also a yummy side for any pasta or risotto dish.
Best part: this gourmet, insta-worthy side dish takes exactly sixteen minutes in the kitchen.
Love all things mushrooms? Check out this podcast episode where we talk about how mushroom foraging led to selling food on Amazon!
Red Cabbage And Carrot Slaw
Make a big batch of this Red Cabbage And Carrot Slaw to top on picnic salads and sous vide pulled pork sandwiches for days to come.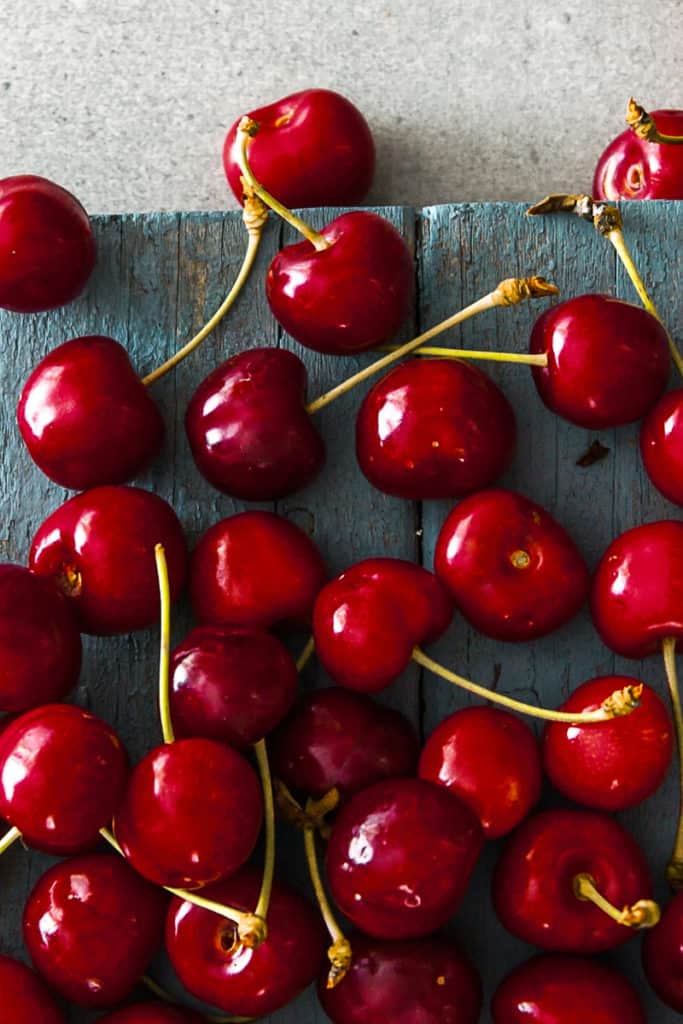 Seasonal Dessert Recipes For Spring
Olive Oil Cake
This lemon olive oil cake with blackberries can be made with any seasonal Spring fruit.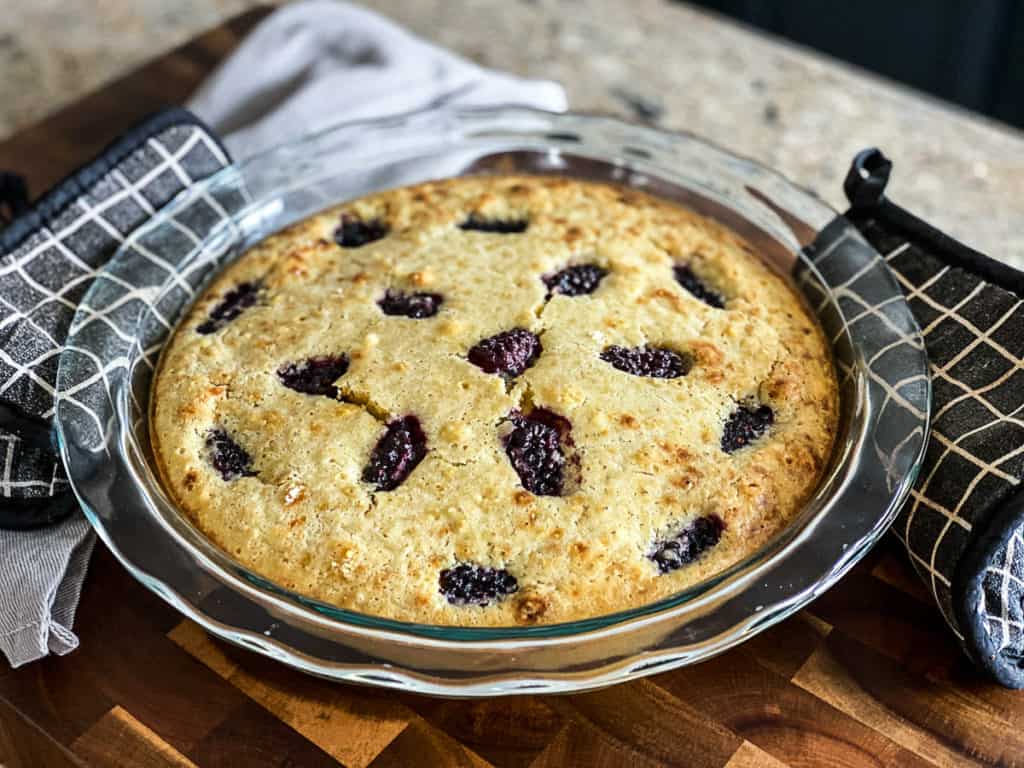 Cake Bars
Same goes for these blueberry and cherry cake bars. Sub out any seasonal fruit for the same amount and these blondie bars will be a hit.
Dried Kiwi
Dried fruit is a favorite in my house — we love it for day trips to the zoo and snacking during work from home days. This recipe for dried kiwi is one of the easiest ways to DIY this healthy snack.
Are you a foodie, too?
Now that you know what fruits and vegetables are in season in Spring, I can't wait to see what you make. Leave a comment here or find me on Instagram @sipbitego to connect on this week's seasonal cooks.
Want to make restaurant-style food at home? I'll teach you how, with in-depth video guides on the Sip Bite Go channel.
The perfect condiment makes the meal
Anyone who knows me, knows I'm a true believer in pairing the perfect condiment with a meal to make it feel "complete". For real — I'll order a dish at a restaurant just because I'm excited to try the sauce or dressing.
Here are some of my favorite kitchen supplies for making sauces on the fly:
Inspire the inner home chef in you. Grab a copy of my free Sous Vide Beginners ebook and free cooking with herbs ebook.