This list of best restaurants in Allen, Texas includes a ton of local favorites. See the best spots to eat in Allen, TX from Mexican food, to American, Asian, Italian, Indian, seafood places, breakfast places, lunch, fancy dinners, and more.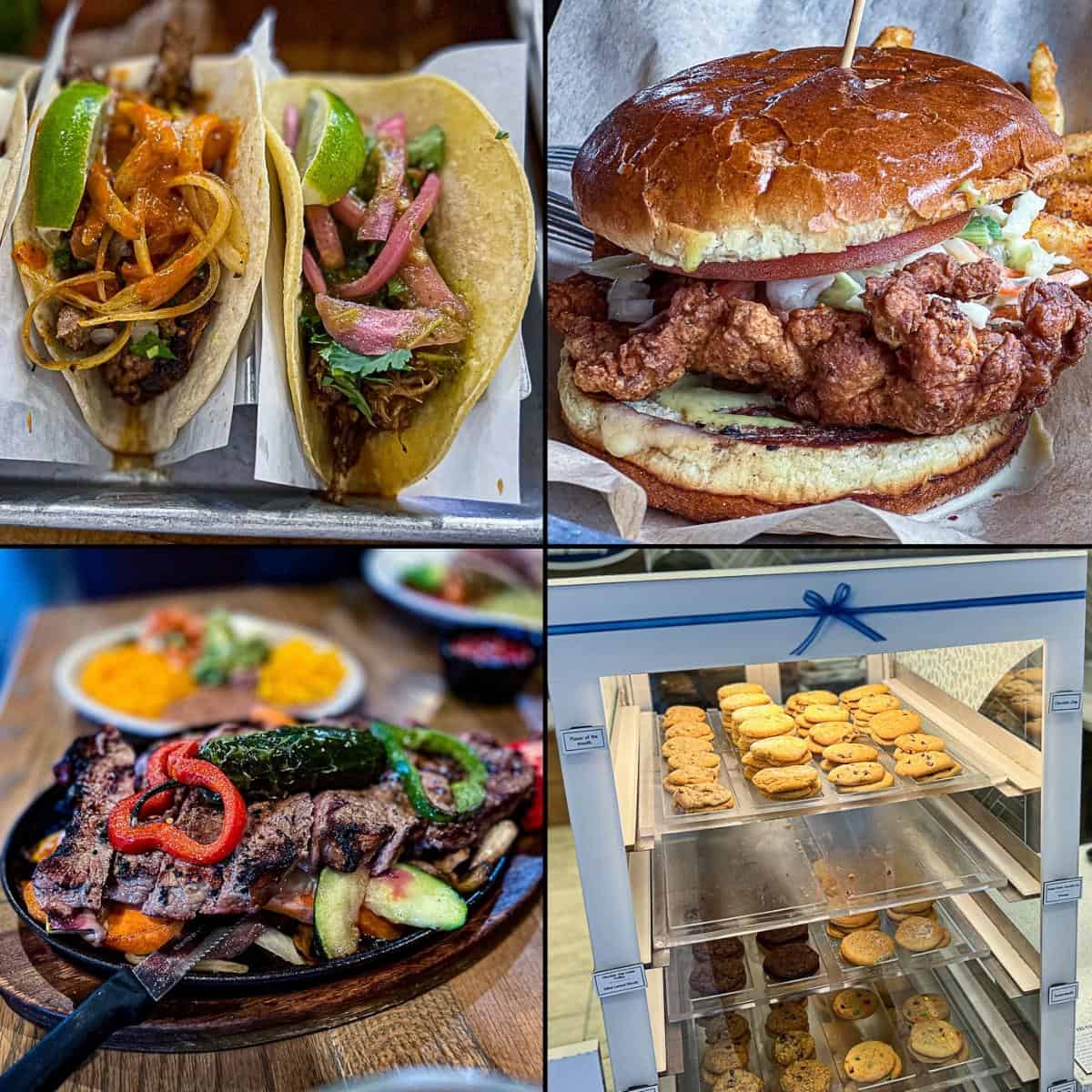 HEY THERE — See my latest North Dallas area restaurant features @sipbitego.
Italian restaurants in Allen TX
Mio Nonno
The restaurant that kicked off my passion for finding the best food places in Allen, and writing this article, is this place! I visited Mio Nonno when checking out North Dallas, before deciding to move here.
Then I came back to the restaurant for my husband's birthday when we moved and were staying in an Air BNB in Plano.
The wood fired pizzas are amazing here, along with the pasta dishes (OMG the lasagna!!).
I've happily enjoyed the beet salad on both visits, and devoured the charcuterie board with fine Italian meats and cheeses, plus some fruits and pickles and accompaniments.
The Italian wine selection is on point, too.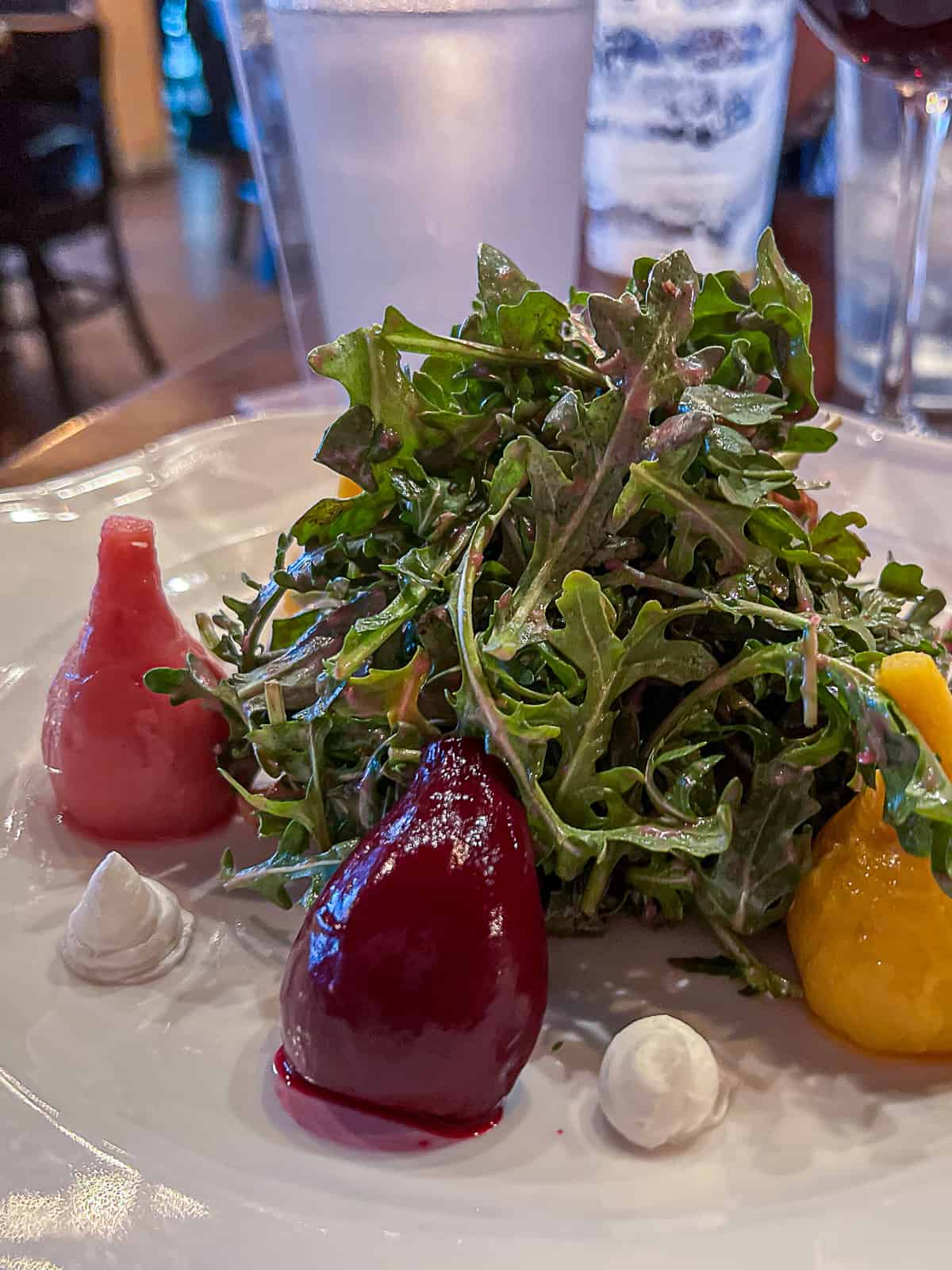 The ambiance is family friendly, yet somewhat romantic. The tables are close, but it's cozy with booths and pillows and a view of the wood fired oven.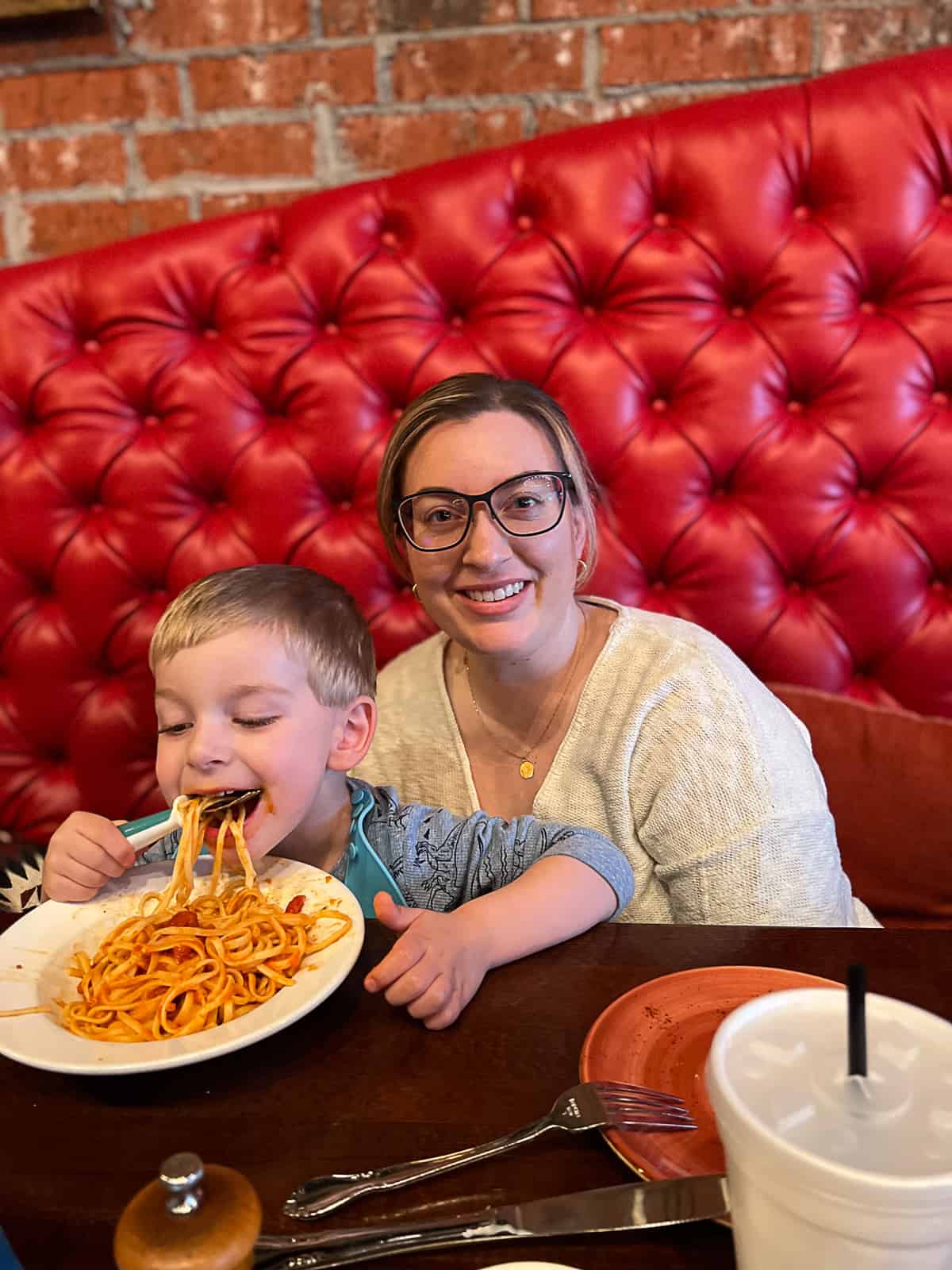 See my video with Mio Nonno menu highlights…
Mexican restaurants
Mexican Cactus Taco Bar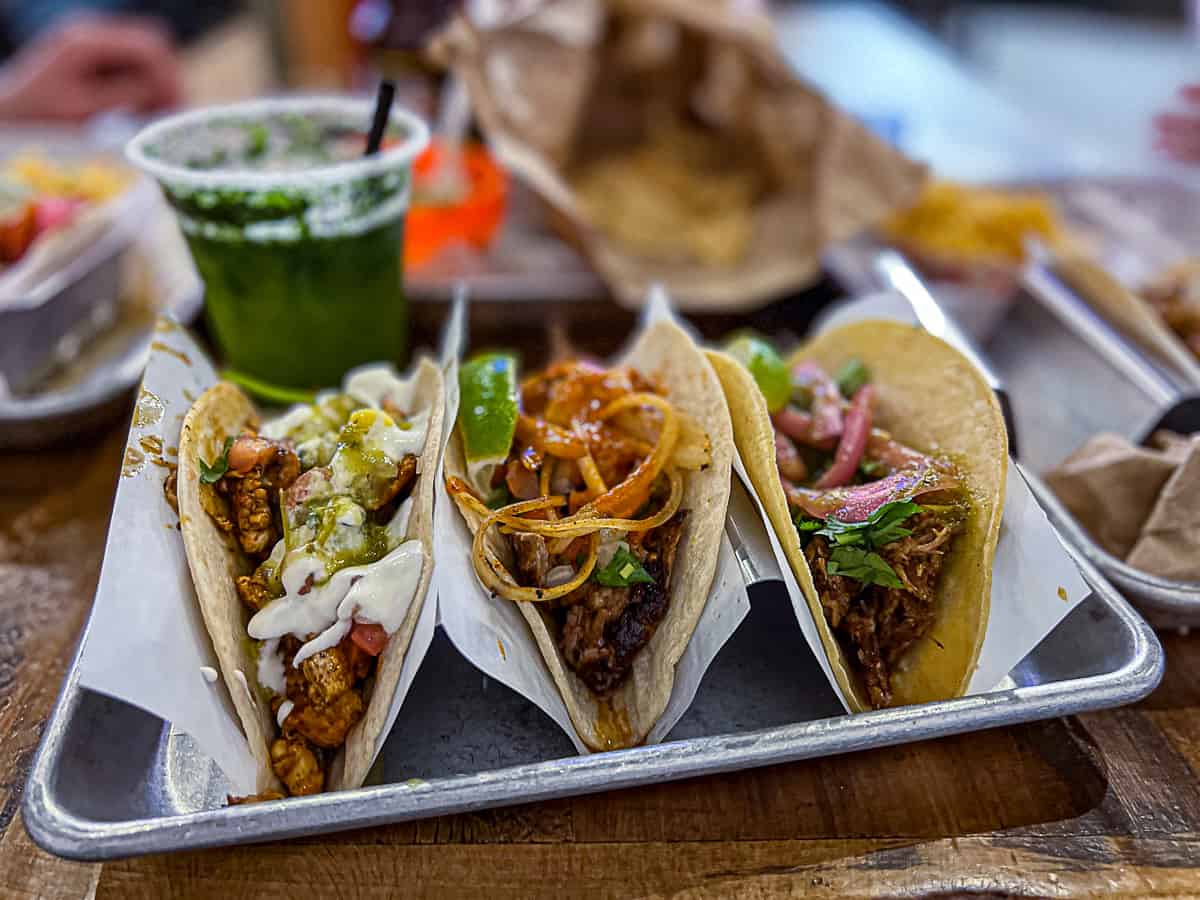 This is a casual place where you order at the counter and seat yourself.
Mexican Cactus is perfect for a quick lunch or a casual family dinner. And actually I've had take out here as well and the food holds up great.
Infact, I had it the day I moved into my house! It was really something to look forward to after a long day of unpacking (which I'm still doing a month later…!!)
Definitely try the minty mojito (or whatever drink special they have that day), the guacamole, and a sampling of the street tacos. We love them all!
See how to make a taco-inspired ground beef pizza.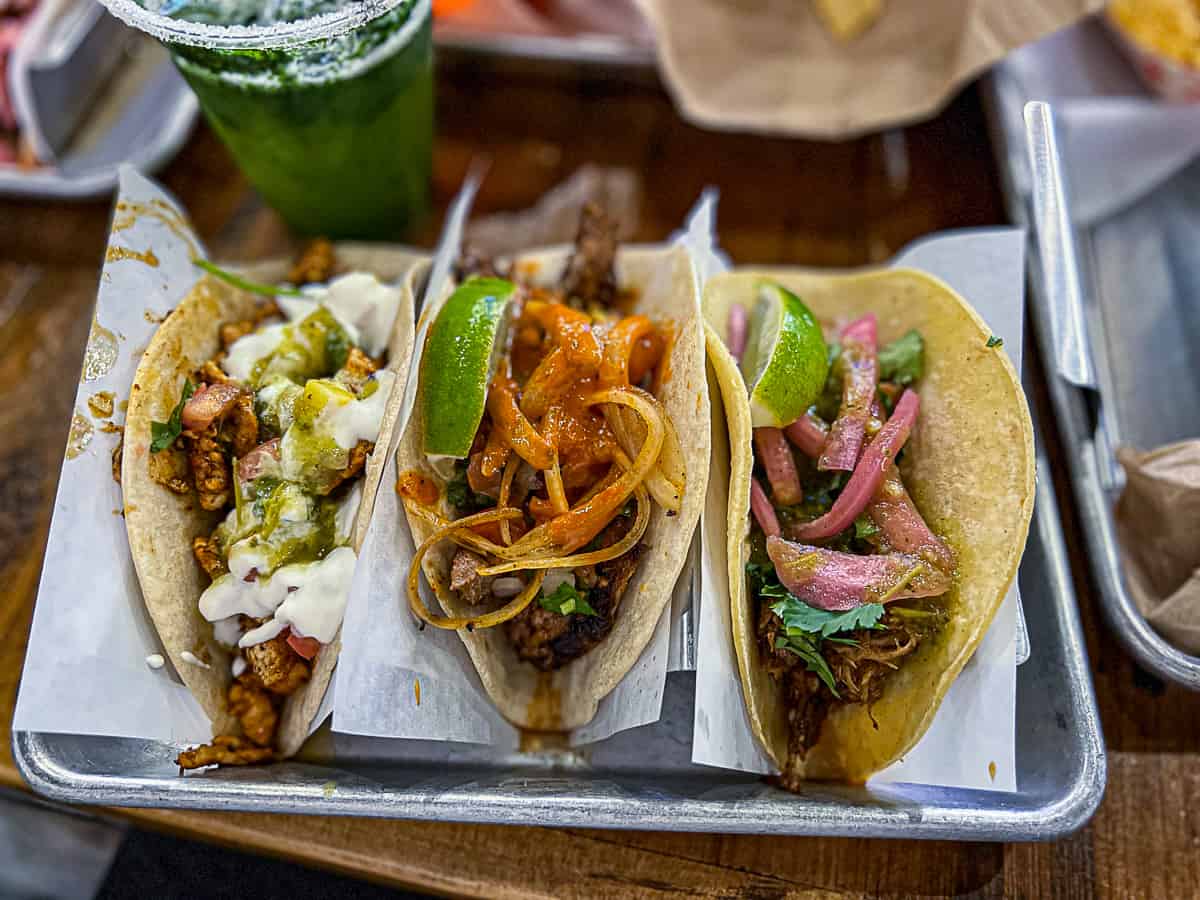 For tacos, we enjoyed pork carnitas (my kiddo loves slow cooked pork), chicken, shrimp tacos, and brisket tacos.
See my video menu tour of Mexican Cactus Tacos…
See the menu at Mexican Cactus.
Love brisket? Try BBQ style with my guide on how to smoke brisket flat…
Chepas Mexican Grill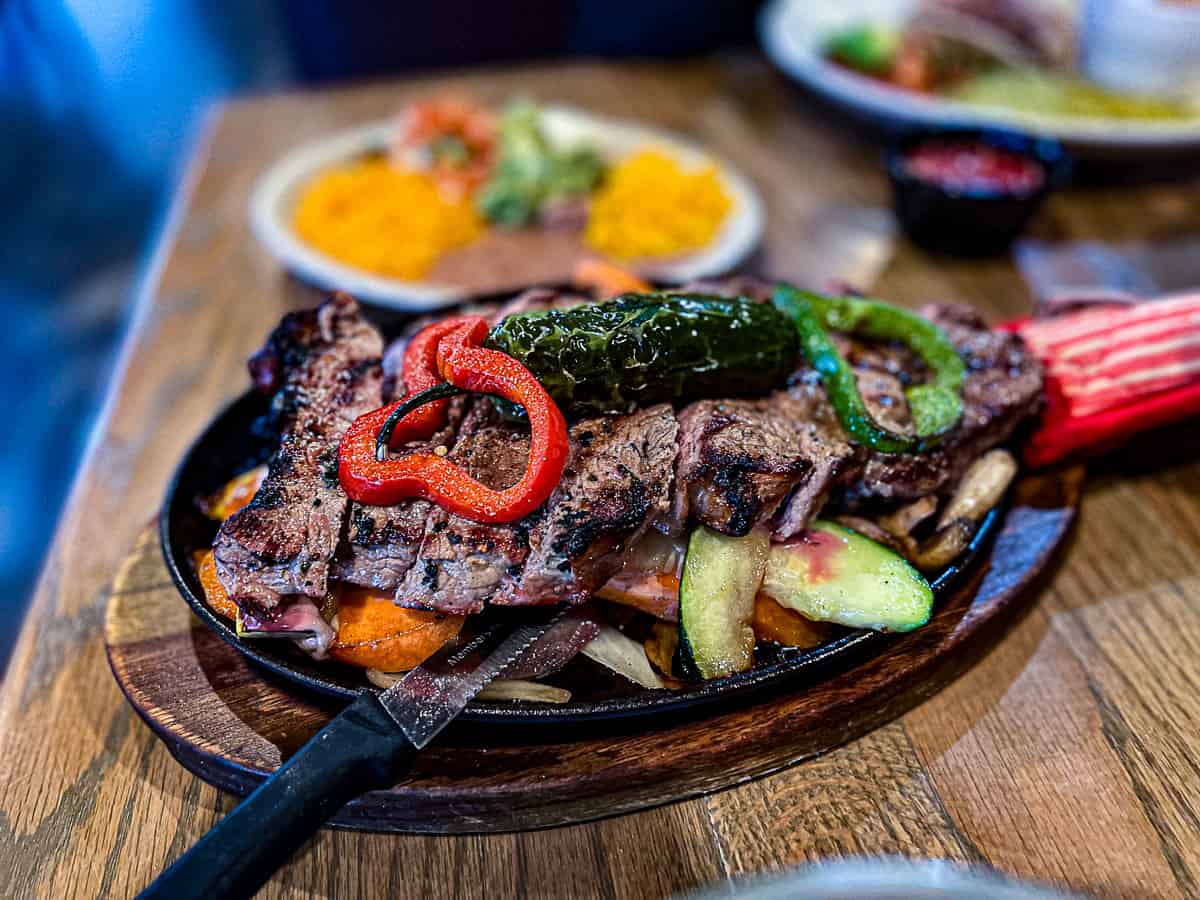 This is a tasty sit-down to order style Mexican restaurant in Allen Texas.
If you haven't noticed, brisket tacos are a thing here in Texas, and this place makes some really good ones!
But my favorite thing about this place is the ribeye fajitas. I loved that they come with tasty roasted vegetables that melt in your mouth.
The jalapeno was to die for! Along with the carrots. So tasty!
See my video menu tour of Chepas Grill in Allen…
Abuelos Mexican Restaurant
When it comes to finding made-from-scratch Mexican in Allen, this should be on the top of your list.
Abuelos is a Texas chain restaurant serving up a ton of Tex-Mex dishes and tons of hand-crafted Margaritas.
The Pork Tenderloin Abrigada is wrapped in hickory smoked bacon and fire-grilled. It's a must along with the mashed potatoes, which sounds like a funny recommendation to get at a Mexican place, but yup, it's on this list!
Love pork? Make my easy smoked bacon wrapped pork tenderloin…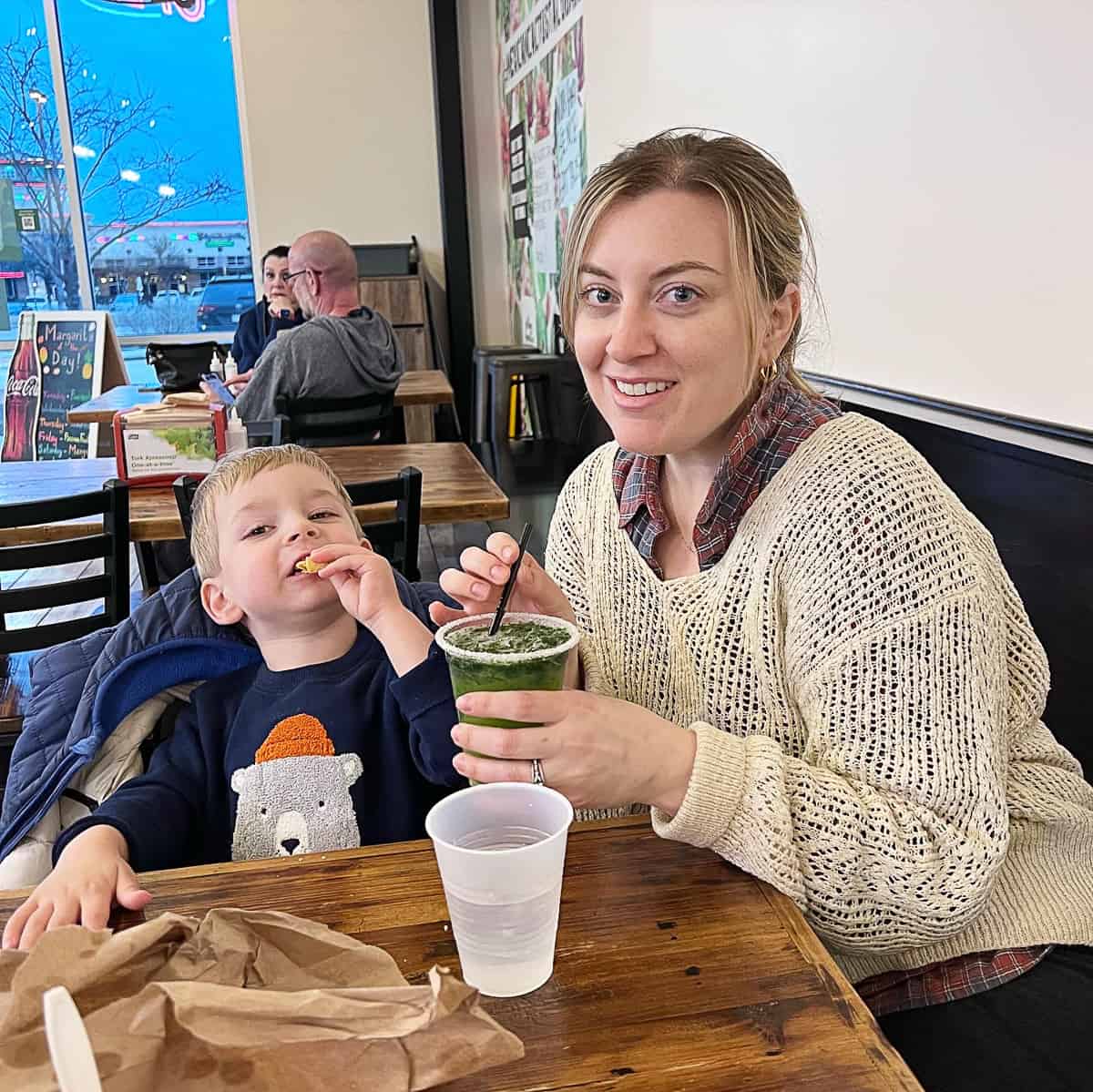 Dessert shops
Tiff's Treats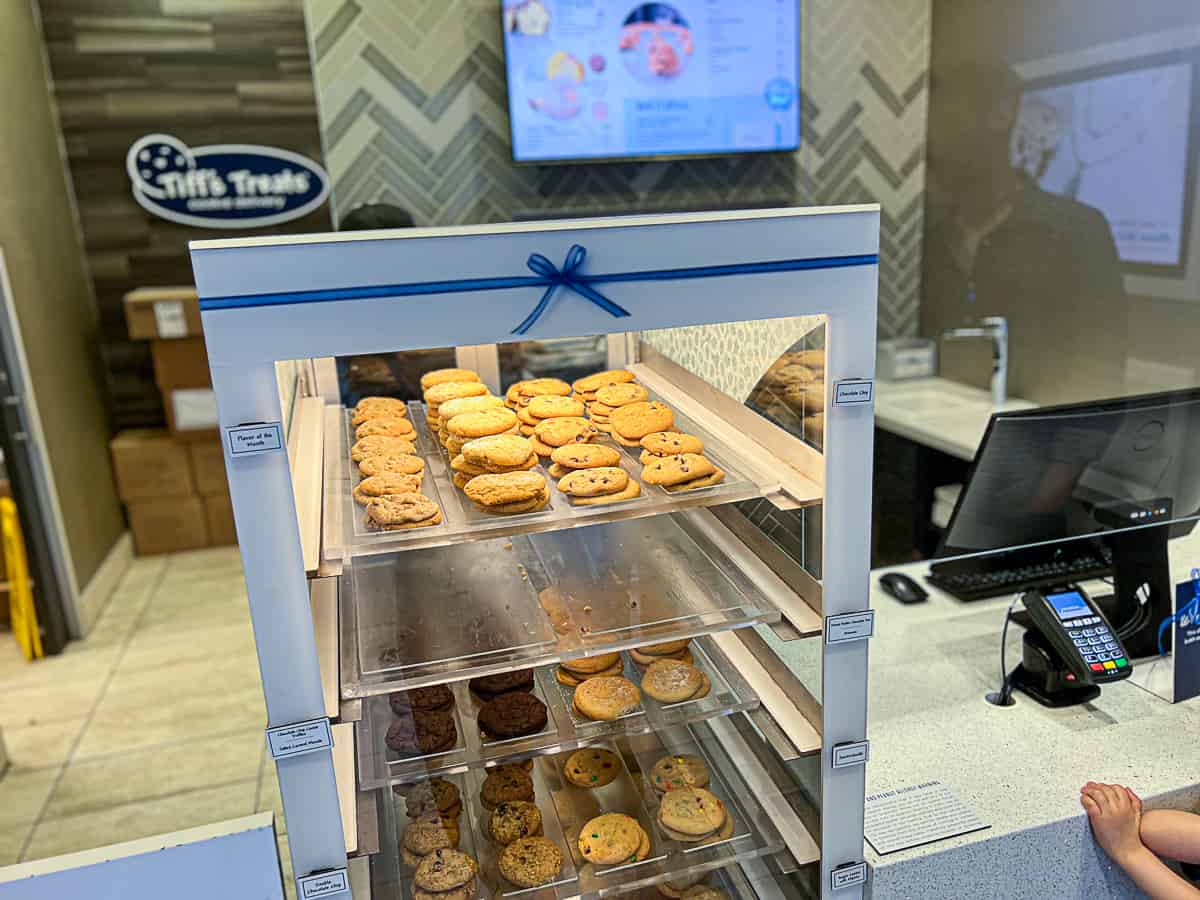 Okay, so my pet peeve is when dessert shops close early, so you can't stop there after dinner. But that's not a problem for Tiff's Treats in Allen.
I discovered it when my kiddo wanted a treat at night. It was the only bakery open, and I was relieved to find it!
Inside you'll find a giant case of cookies, truffles, and other sweet concoctions they have for the day when you walk in.
Best part? They'll warm your cookies for you!!
Check out Tiff's Treats menu.
Indian restaurants in Allen TX
Coming soon… I've heard wonderful things about Silver Spoons (Indian and Pakistani food) and can't wait to check it out.
Restaurants in Watters Creek area
There are plenty of highly-rated restaurants to check out in Allen TX at Watters Creek.
CRÚ Food & Wine Bar – Great when you're craving seafood restaurants (mussels, crab bruschetta, fried calamari), cheese boards, and wood-fired pizza (truffle pizza).
Fish City Grill – Okay, this place is fancy-ish in presentation, but you can get southern classics like crawfish. Though, some things are a little out of the box. I mean, let me just leave you with this: oyster nachos. I've never heard of such a thing!
Try hot pot at a fun McKinney restaurant… see the Tabu Shabu menu…
American restaurants in Allen TX
Lazy Dog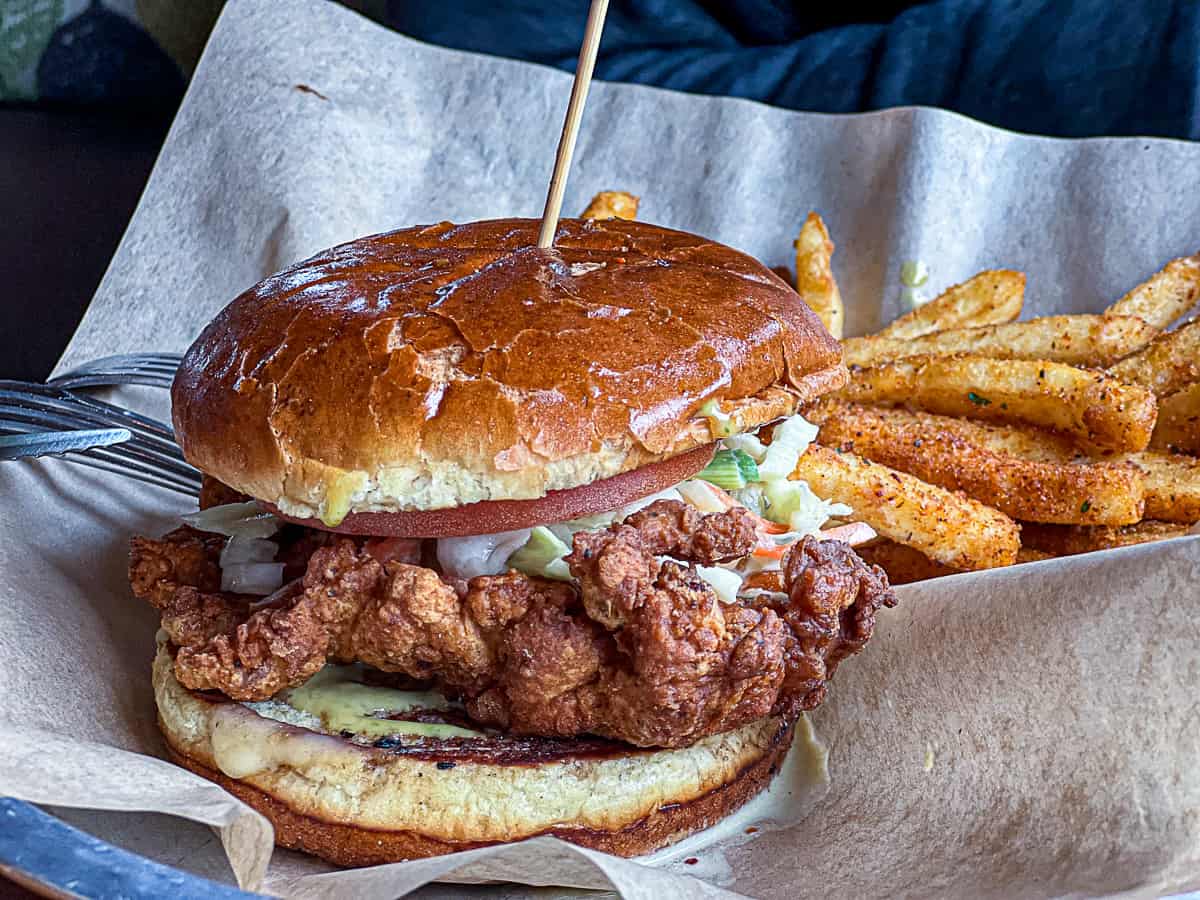 See my section below on delivery places I love for more on this great dine-in American food restaurant.
Cheddars
If you're a lover of both comfort food casseroles (broccoli rice) and big, tasty cocktails (Strawberry Swirl Margarita), then this is the place for you.
Other favorite American dishes for breakfast and dinner include the Monte Cristo and those addictive buttery croissants. See Cheddars.
Asian restaurants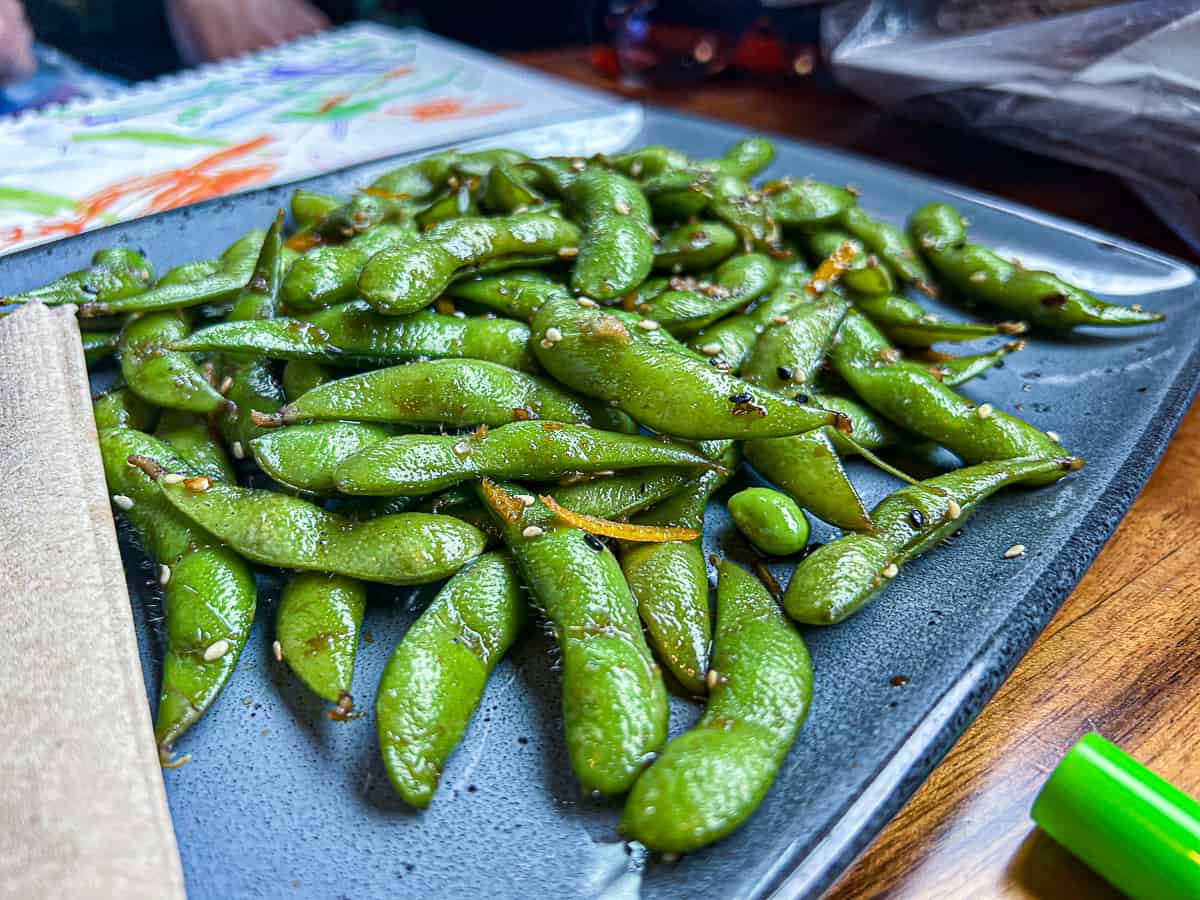 In the North Dallas area, Allen really stands out for having some top top restaurants when it comes to Asian food. Soon I will share some sushi and Chinese restaurants to check out.
Have you tried all these exotic asian fruits?
Breakfast restaurants
If you crave perfect scrambled eggs in the morning, then you need to try some of the best breakfast restaurants in Allen TX. I have more to check off my list, but here are some local favorites.
Eggsquisite – you'll find the classics here, like steak and eggs.
Sunview Cafe – more good standard stuff, done right, like fried chicken and waffles and omelets, some healthy and vegan options.
Pizza restaurants
Mentioned above in the Italian restaurants in Allen section, definitely try the wood fired pizza at Mio Nonno or CRU at Waters Creek.
Steak restaurants
When it comes to finding good restaurants in Allen TX for a fancy steak dinner for date night, there are a few spots to have on your radar… I will be writing up my thoughts, soon!
Popular restaurants that deliver in Allen TX
Lazy Dog Delivery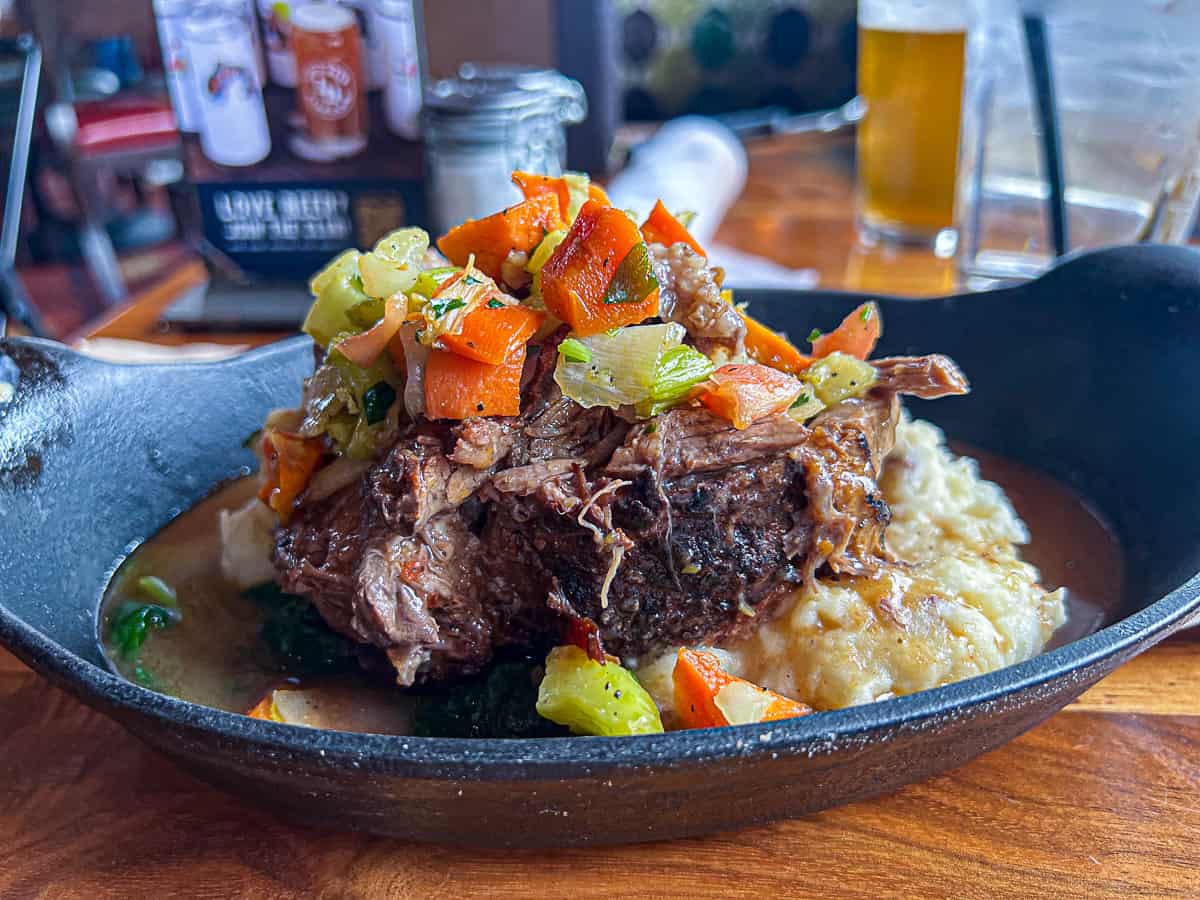 This is a family-friendly brewery / pub with a chain with locations in California, Las Vegas, and more. And it's one of the restaurants on Stacy Rd.
Lazy Dog Restaurant is also one of the easiest take-out and delivery restaurants in Allen because they have a lot of hours and extra things to get on their takeout menu.
I usually find them in door dash, and ironically enough, had them last night for dinner (as I write this article!).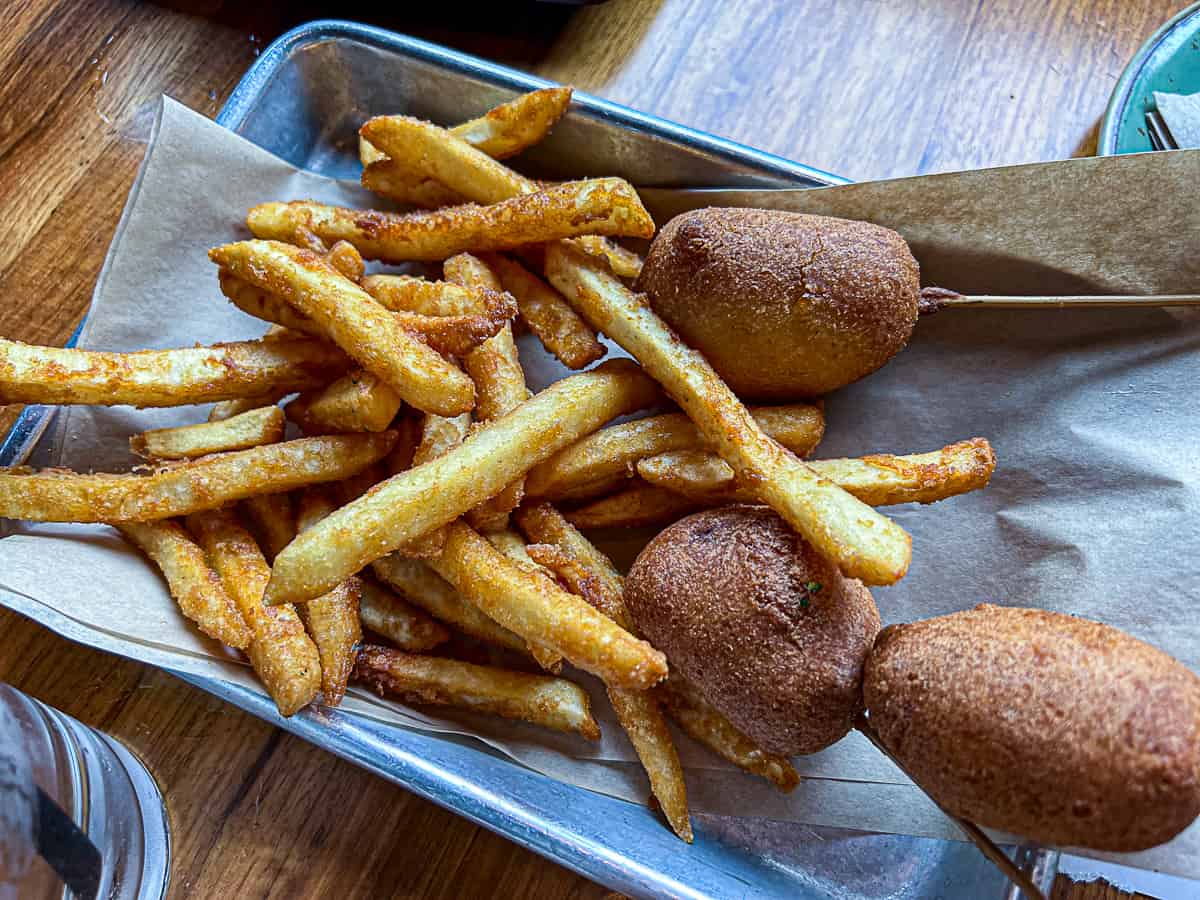 I find the food arrives warm and lasts just fine – we usually get the BBQ ranch burger, kids chicken nuggets or corn dogs (which are both hand-breaded).
And I've tried things like the Camp Fire Roast (very good, you'll like it if you like pot roast or smoked pork shoulder), the sweet potato tots, and the Asian chop salad.
You can actually order so many different genres of food here from Asian cuisine (kung pao, noodle bowls, Thai chicken salad).
Or go for more Italian fair (pizza, pasta dishes). The beers and mixed drinks are great too. I liked the huckleberry IPA.
Other things they'll deliver, which make this a good choice when you want to eat in, include cocktails like margaritas, craft beer, family style meals, and frozen TV dinners to enjoy for days to come.
Are you a foodie, too?
Hey Dallas area foodie friends, hope that answers all your questions about where to eat in Allen, Texas.
I'm updating this post and my YouTube regularly!
If you don't yet follow me on instagram you totally should @sipbitego.
I'm always sharing the best local restaurants in the North Dallas area, including best Plano restaurants, and more in McKinney and Frisco.
And for more deliciousness (and help cooking!), subscribe to the Sip Bite Go channel and see the Sip Bite Go recipe collection.
Dallas Area Guides