Check out this Dallas Fort Worth restaurant, Toulouse Cafe and Bar. See a video menu tour and food photos specifically from the Toulouse Plano restaurant location in Legacy West. Let's dig in to this tasty French restaurant that's the perfect place for a romantic date night dinner in DFW…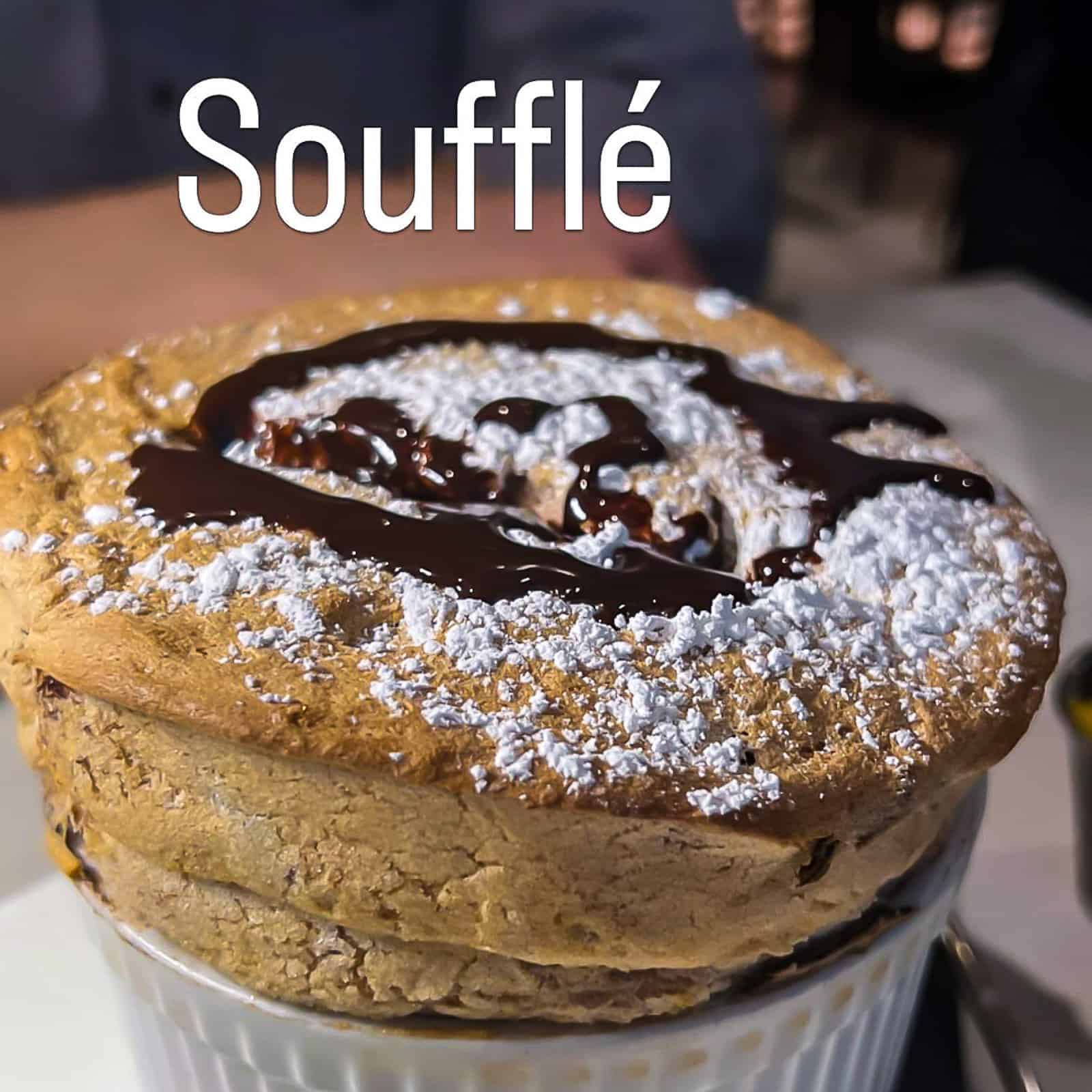 HEY THERE — Follow SBG for food and travel features on Instagram / TikTok
Woman eats one meal at a French restaurant and suddenly finds herself booking a trip to Paris, right?
That's how the story goes?
My opinion on the best menu item at Toulouse Plano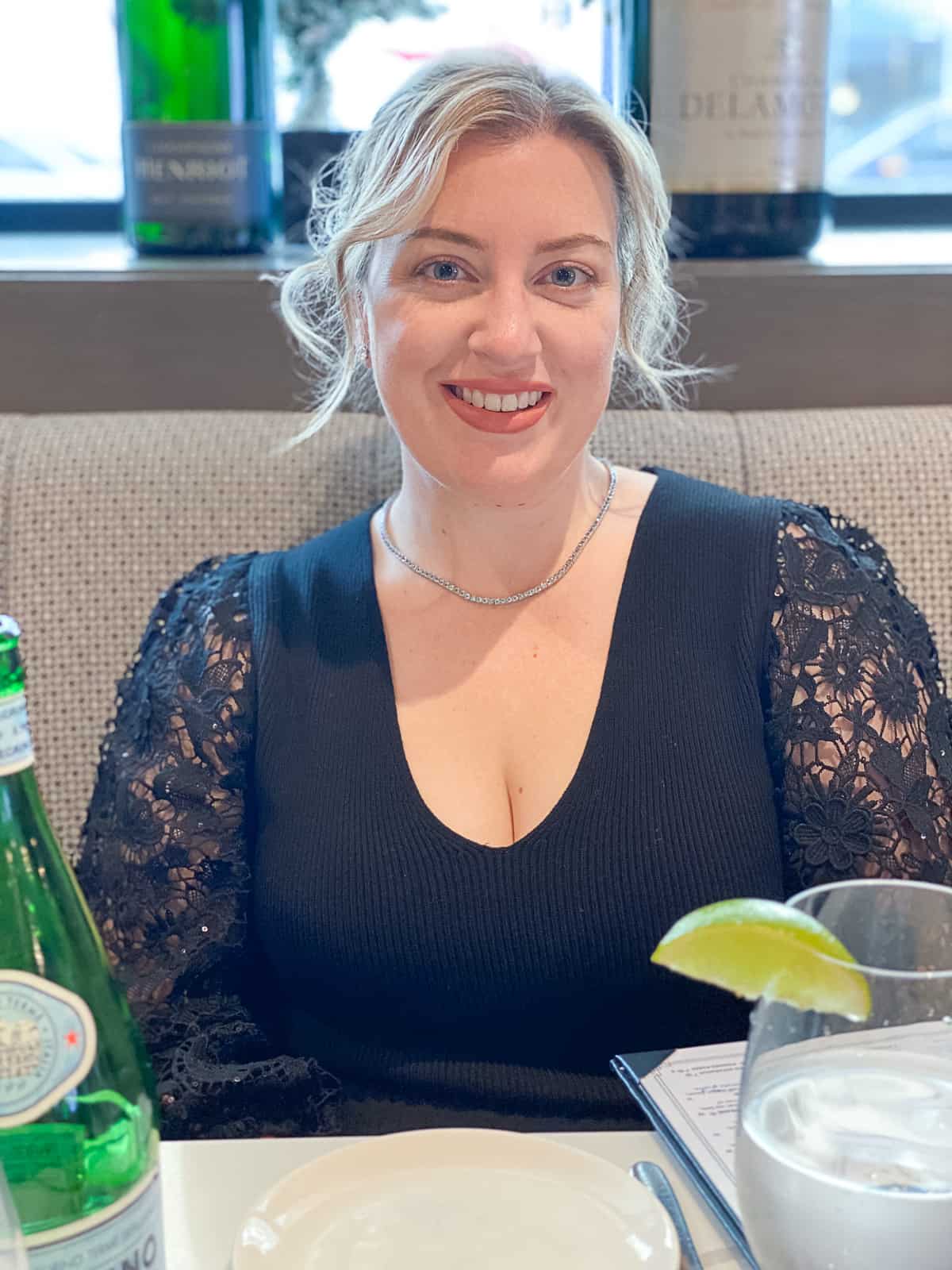 Chefs kiss everything….
But especially the French onion soup.
The souffle was also top-notch, but I absolutely will have that French onion soup at Toulouse Plano again, soon!
Check out the full-length menu tour video
Toulouse – Plano Food Photos and What To Order
These food photos are specifically from It's Toulouse in Plano Texas.
They also have a restaurant location in Dallas, more on that if you scroll down…
Cocktail menu choices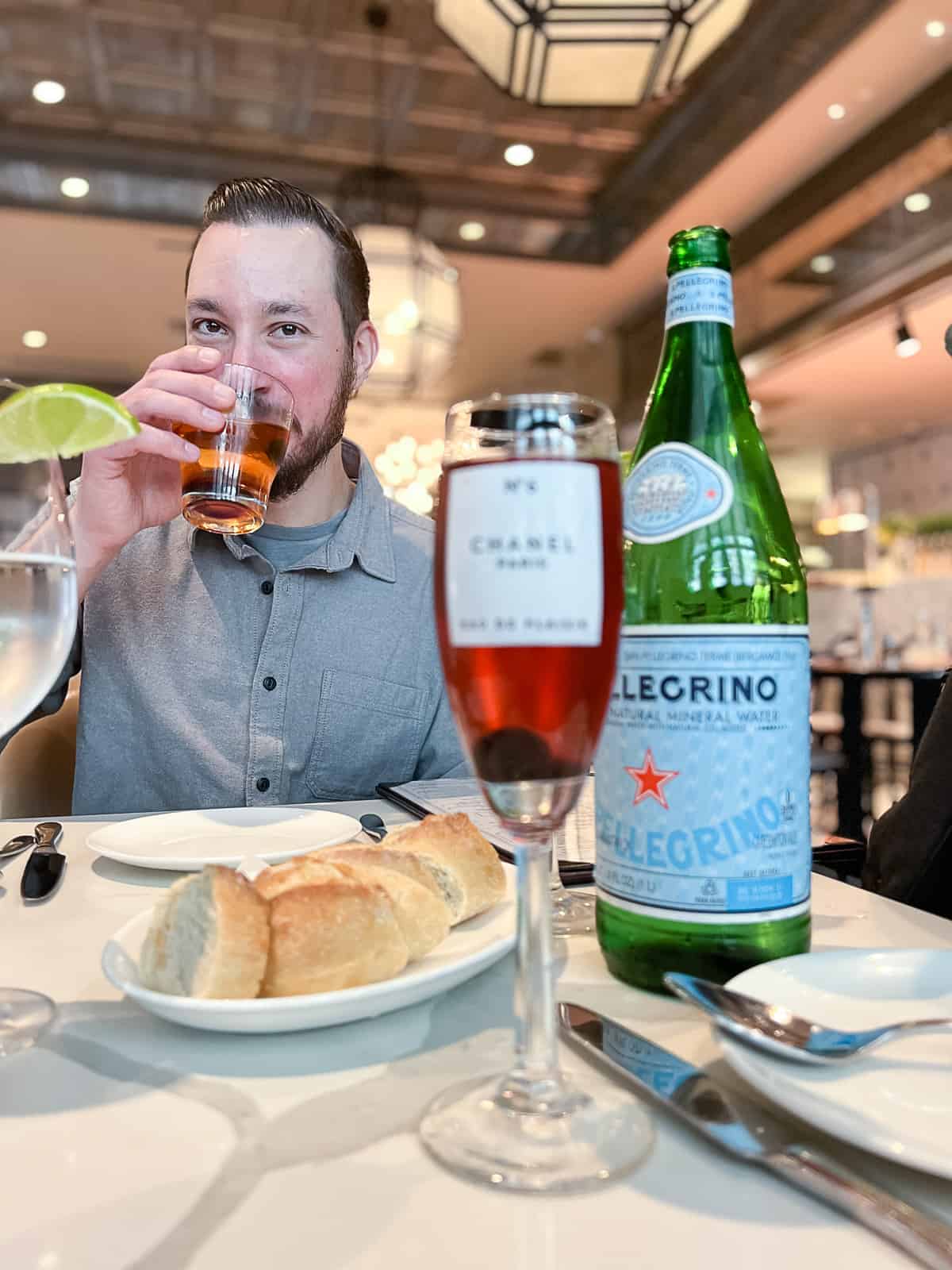 The Legacy West Menu for this French Restaurant starts with cocktails… there were plenty of options to choose from…
We were happy with trying the…
Chanel No. 6 – infinity vodka, chambord, pineapple, champagne
And…
Toulouse Old Fashioned – angel's envy bourbon, sugar, angostura bitters
Toulouse Plano menu appetizers and starters
We skipped the notable raw bar with oysters, and headed right to the Les Soupes & Salades menu. (it was a cold day and we needed soups!)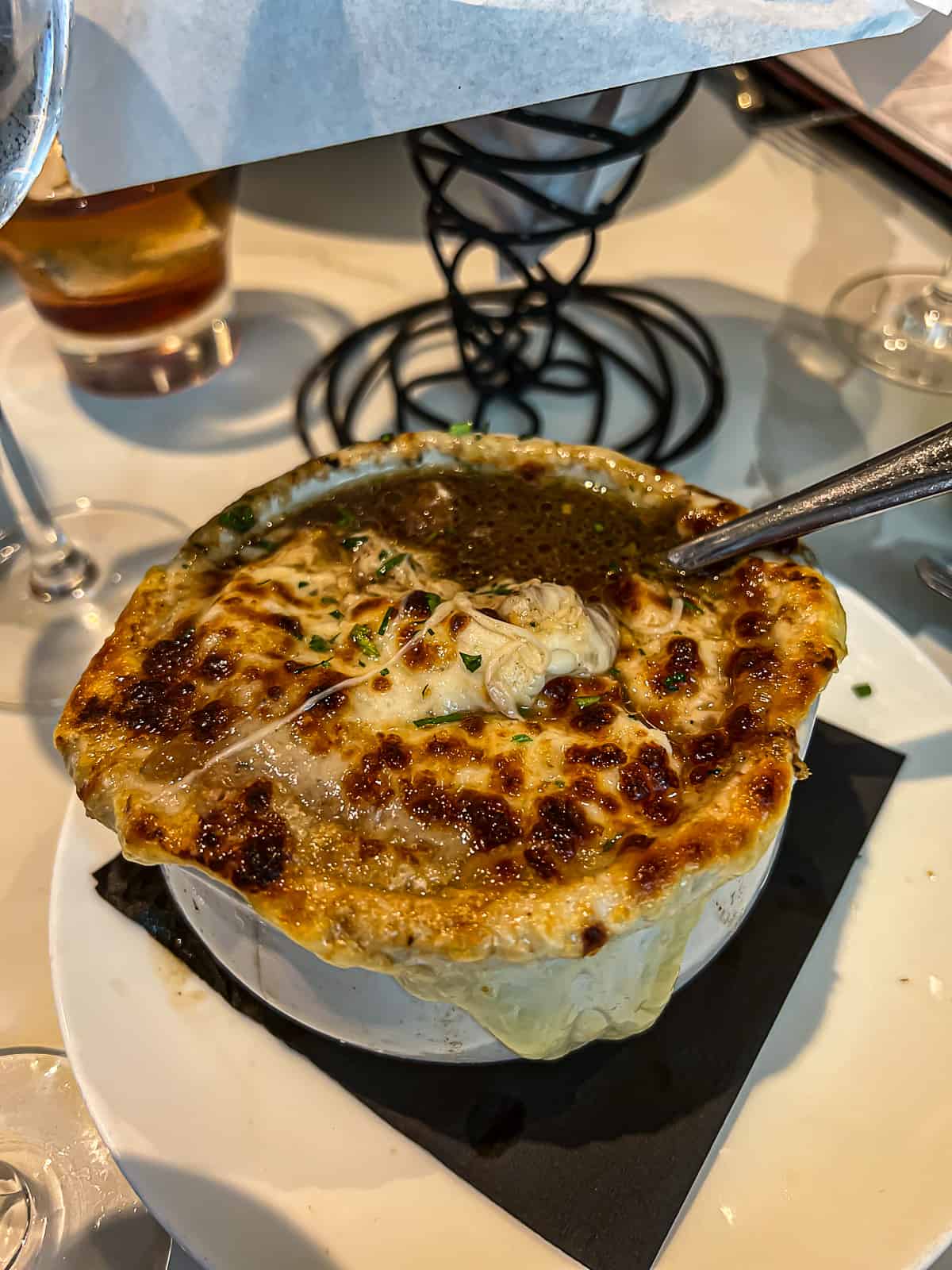 The SOUPE Á L'OIGNON is the fancy wording you'll find for the French onion soup on Toulouse Dallas area menus.
It comes with chives, gruyere, baguette….
Why was is it so wonderful?
Because there is SO MUCH CHEESE and the caramelized onions in the broth are cooked so perfectly….
They are so reduced and sweet…
You know it's good because the onions are a dark, rich brown color. DELICIOUS!
We also ordered the LOBSTER BISQUE – with lobster knuckle, crème fraîche.
The lobster bisque came with a demonstration of the broth being poured into the plate.
Sharable plates
We tried and loved the PETITE GOUGERES – they aren't anything too fancy or complex on the surface, but they're loaded with cheese and fun to dip in the soups.
They're officially written on the menu as "truffle, gruyere cheese puffs"
They're basically popovers that are light, tasty, and rev up the appetizer.
Wish I had a picture! You might see them in the video.
Main dish: STEAK FRITES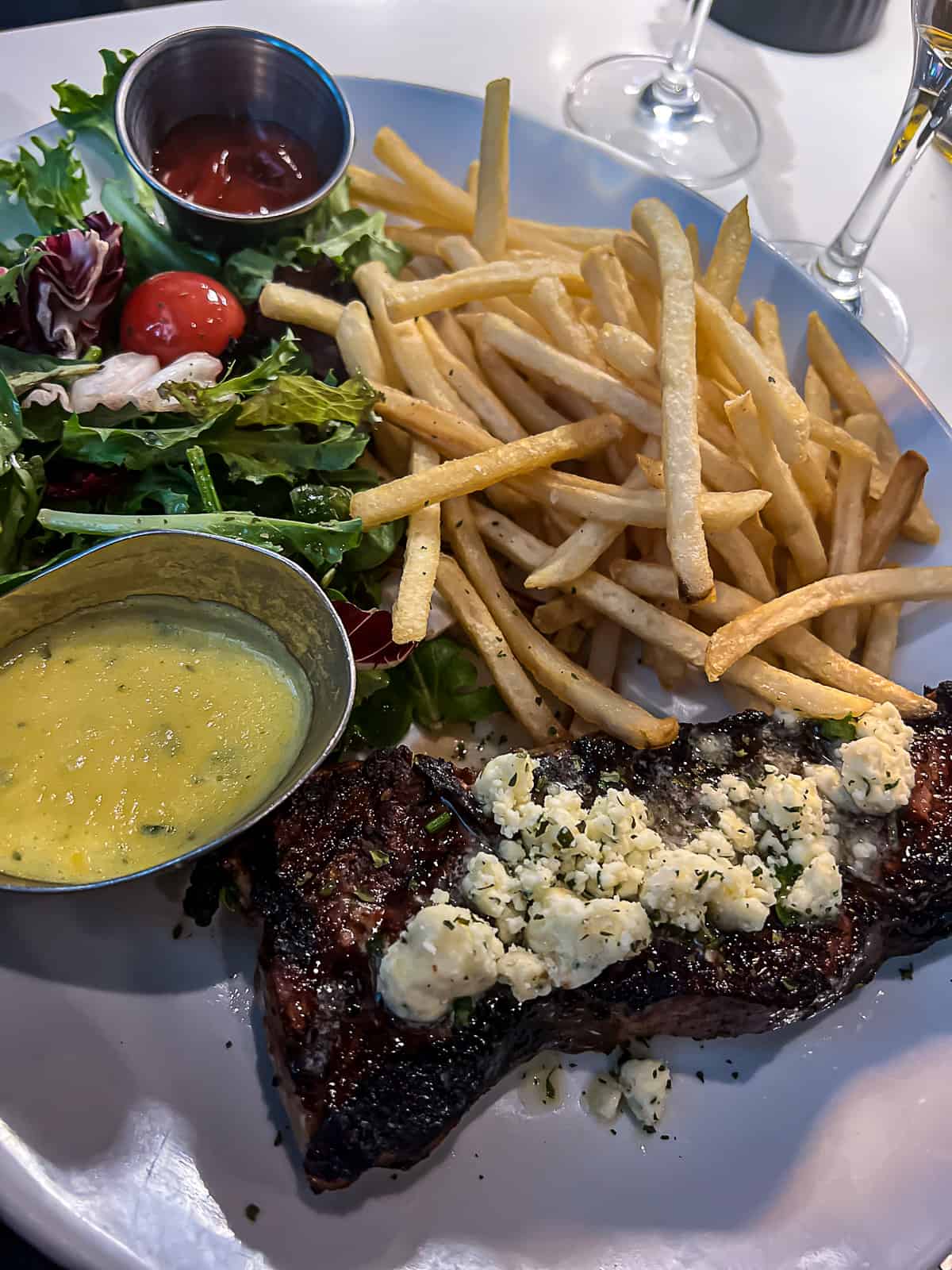 I wish I didn't skip ordering a salad (though I had plenty of food)…
But there was a little salad on this plate of STEAK FRITES, so I thought my veggies would be good for the day… you know, to balance those tasty thin fries…
This dish on the menu is described as a 10oz grilled NY steak, pommes frites, petite salade, served with a creamy, rich sie of bernaise sauce which was so perfect.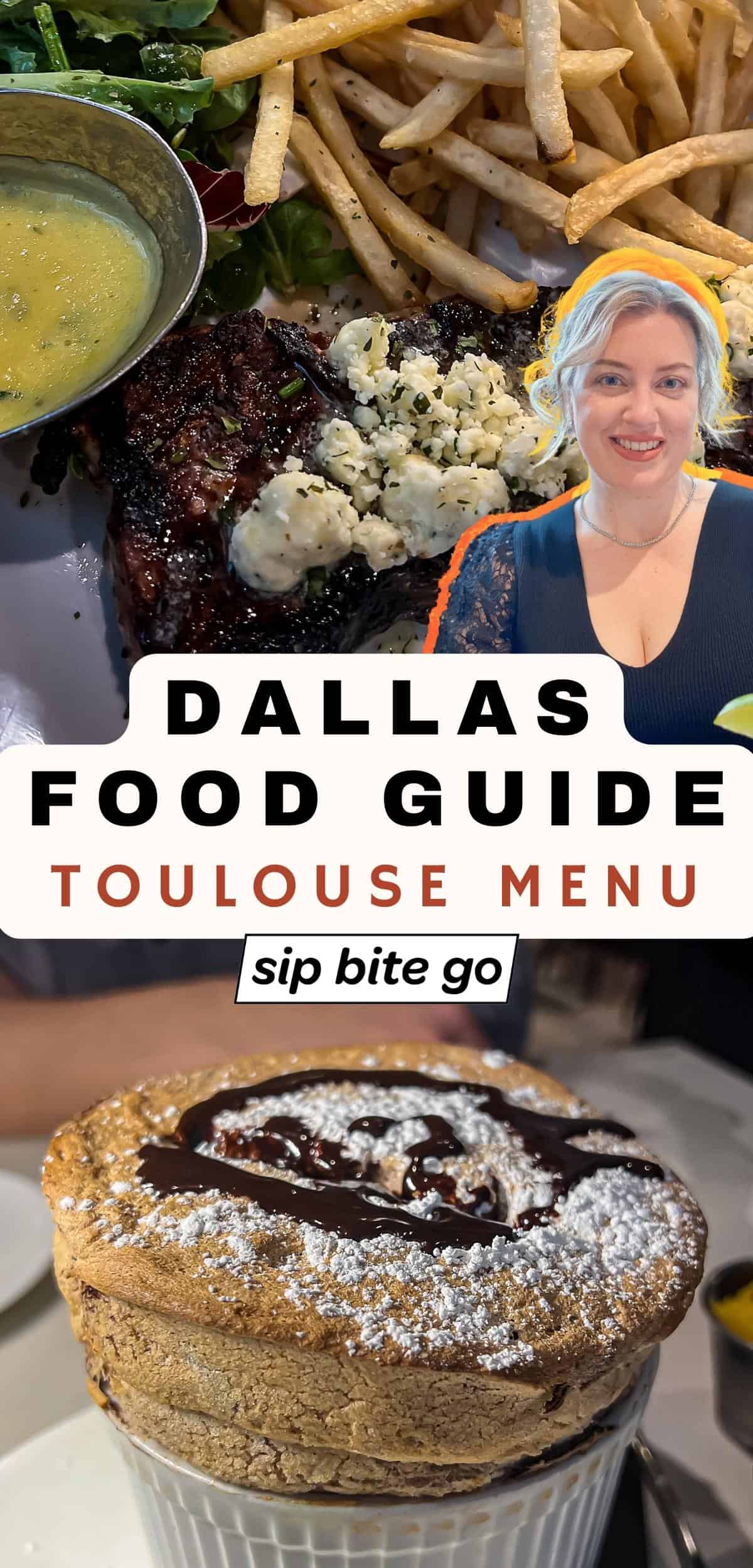 Pasta Dish: WINTER MUSHROOM AGNOLOTTI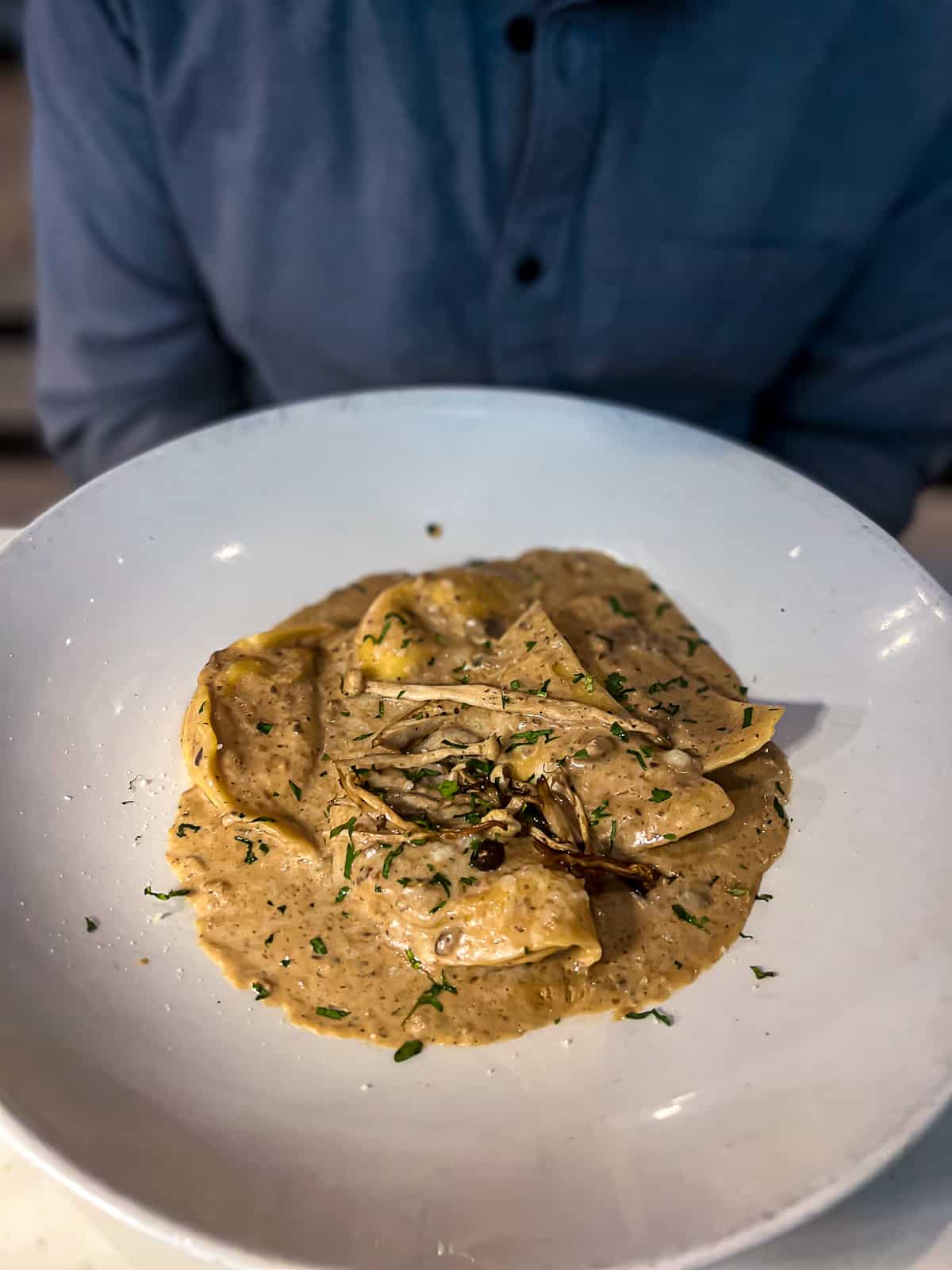 This creamy WINTER MUSHROOM AGNOLOTTI was perfect for the chilly evening.
We ate there NYE and the Toulouse holiday menu added a few specials including more seafood to their tasty menu.
But my husband was completely set on this pasta dish, with helpings of my steak, of course.
The Toulouse dessert menu Soufflé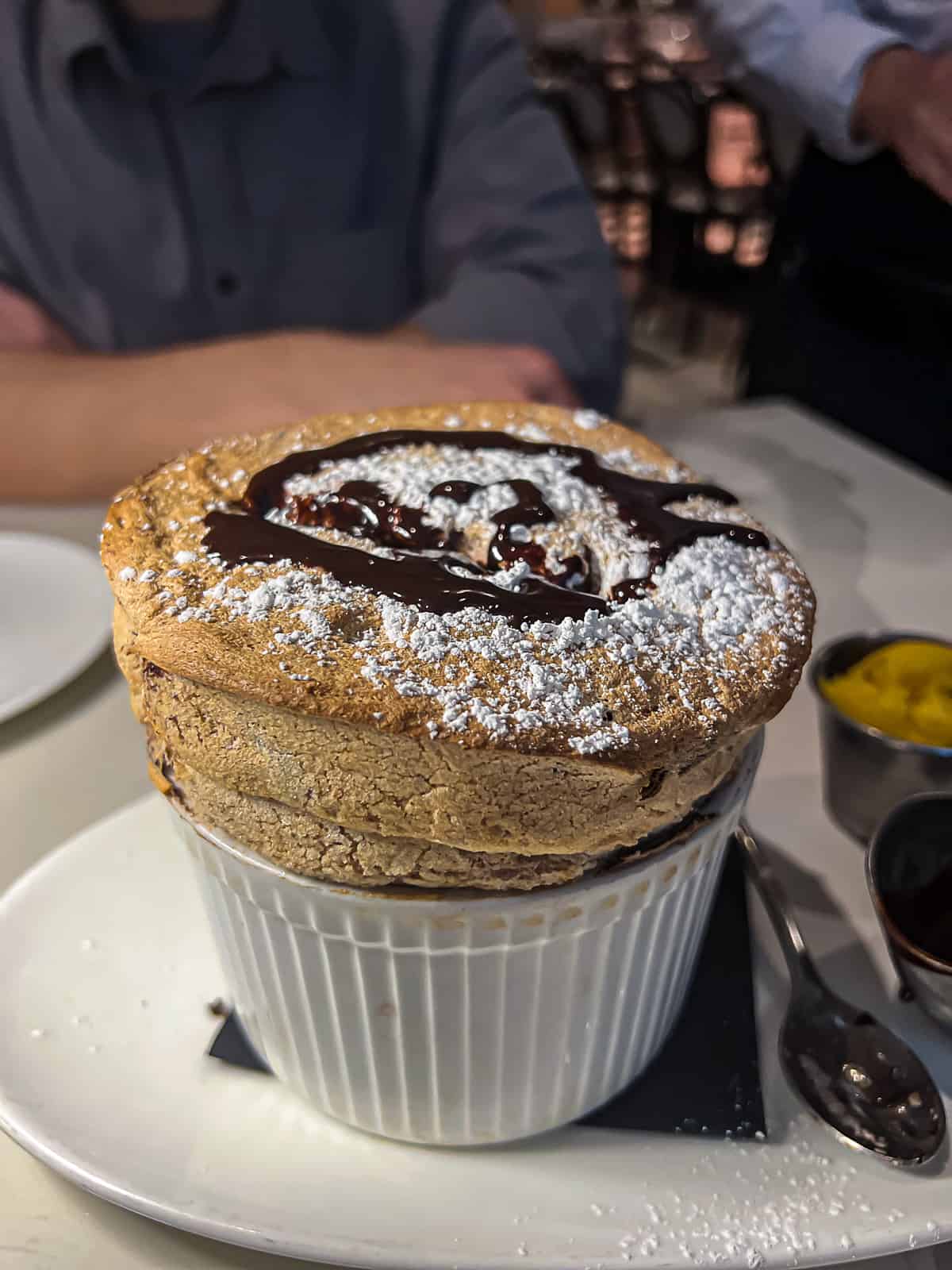 This is described as chocolate or grand marnier with orange sorbet…
It was so light and fluffy and a joy to devour.
Toulouse Plano restaurant menu tour
Here's another look at our tasty meal…
Toulouse Dallas restaurant
3314 Knox St.
Dallas, TX 75205
214-520-8999 (phone)
Ready to eat some yummy French cuisine at Toulouse Plano?
Hope this article was helpful, foodies.
Dallas Area Guides