Wonder what to make for easy plane snacks for kids flying on a plane? Today, I'm going to get you prepped with the perfect snacks for your kids in this guide, along with videos of my own snacks packed for plane trips I've taken with the family recently…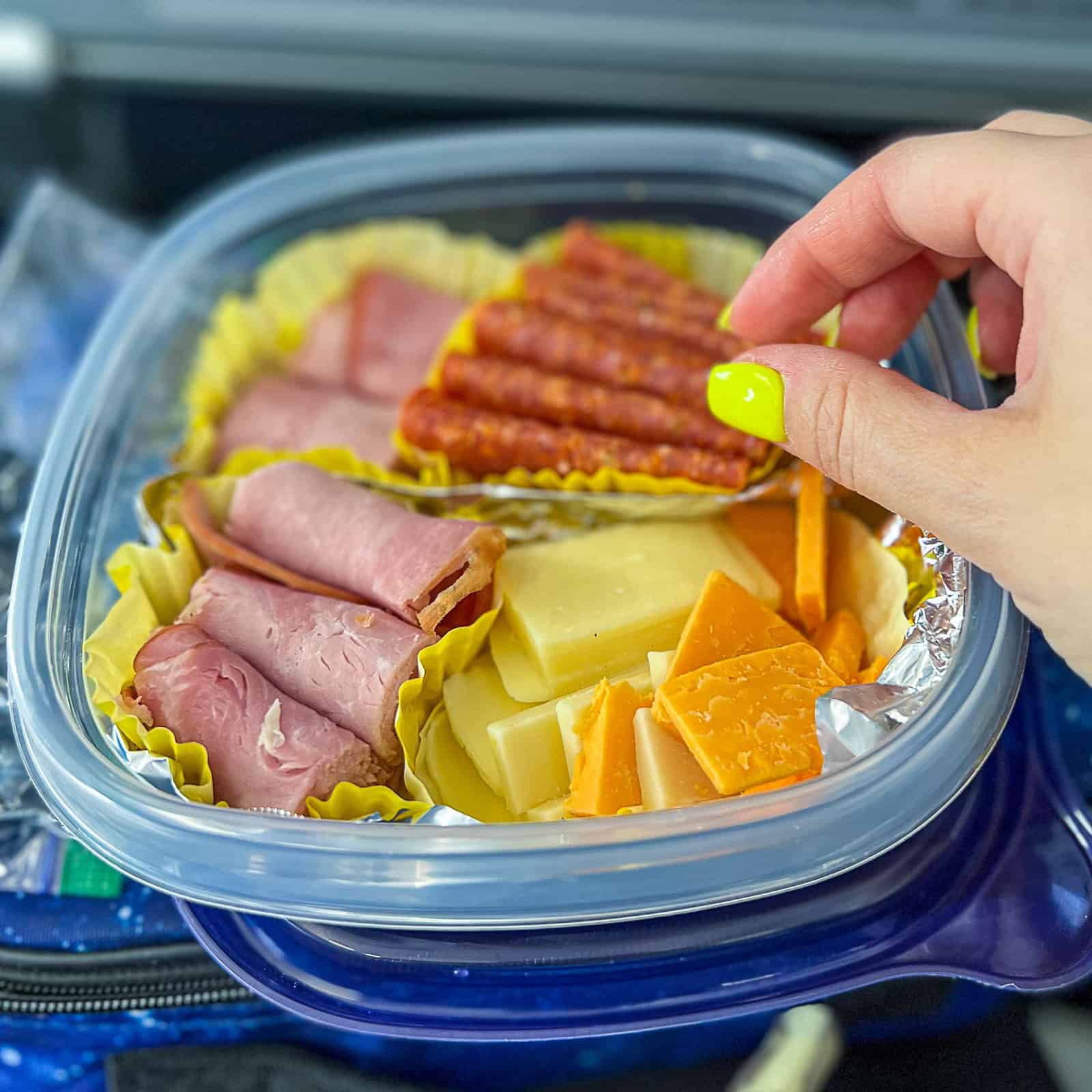 Quick packing tips for plane snacking success
Here are a few things I'll share in depth in this article…
How to freeze lemon juice to drink with water and stay healthy while traveling.
DIY plane snack kits.
Tips for keeping plane snacks cold.
Prep tips for smooth traveling with healthy plane snacks.
Don't forget to check the most recent TSA approved food traveling tips before flying.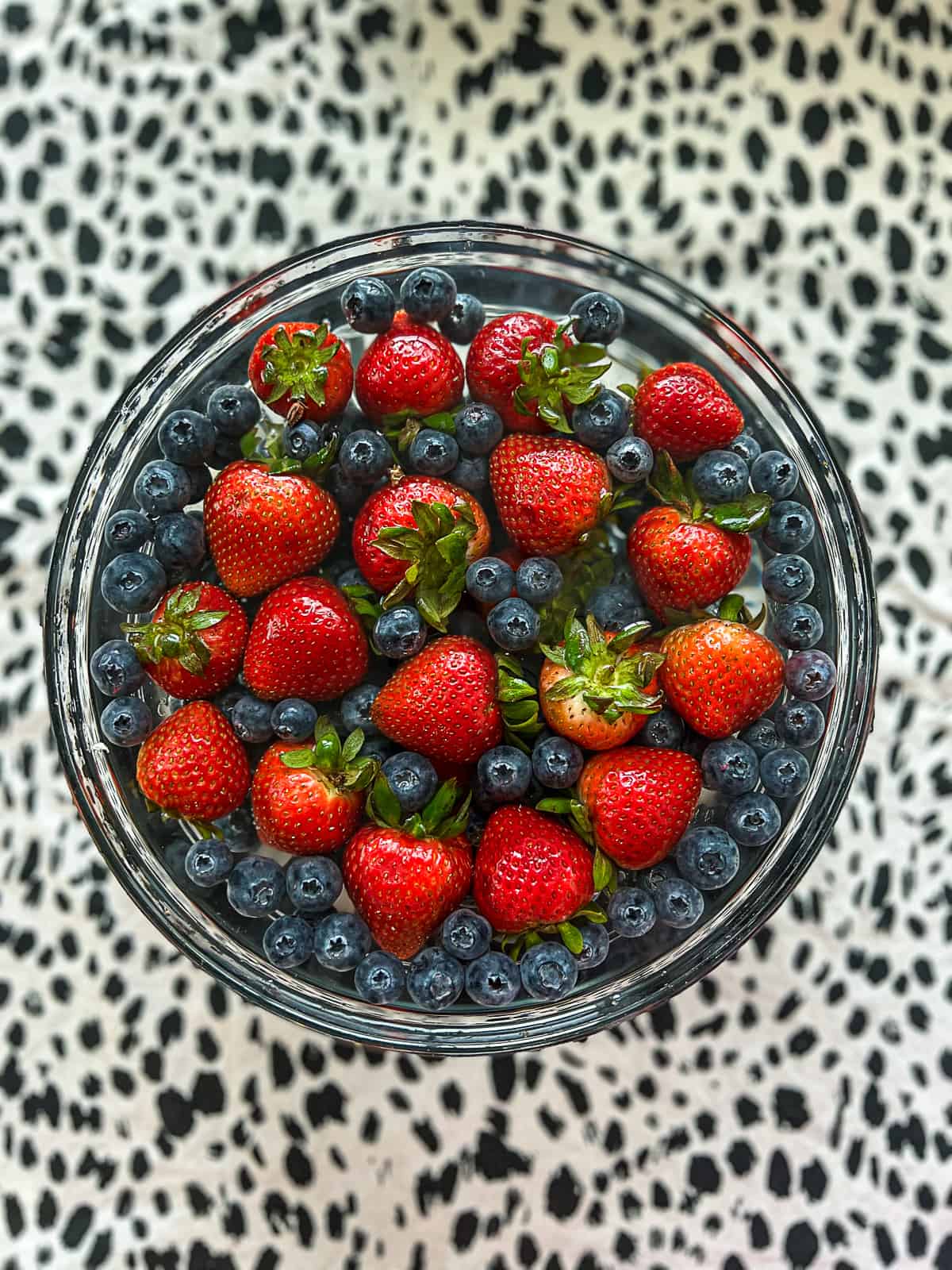 I'm going to teach you how to prep berries so they last a week as a healthy plane snack and a healthy travel snack once you land!
Why pack your own snacks for flying with kids?
I love to travel, but since we mostly eat organic at home, and cook most of our own meals, eating out for a full week away adds to that run-down feeling once we're back.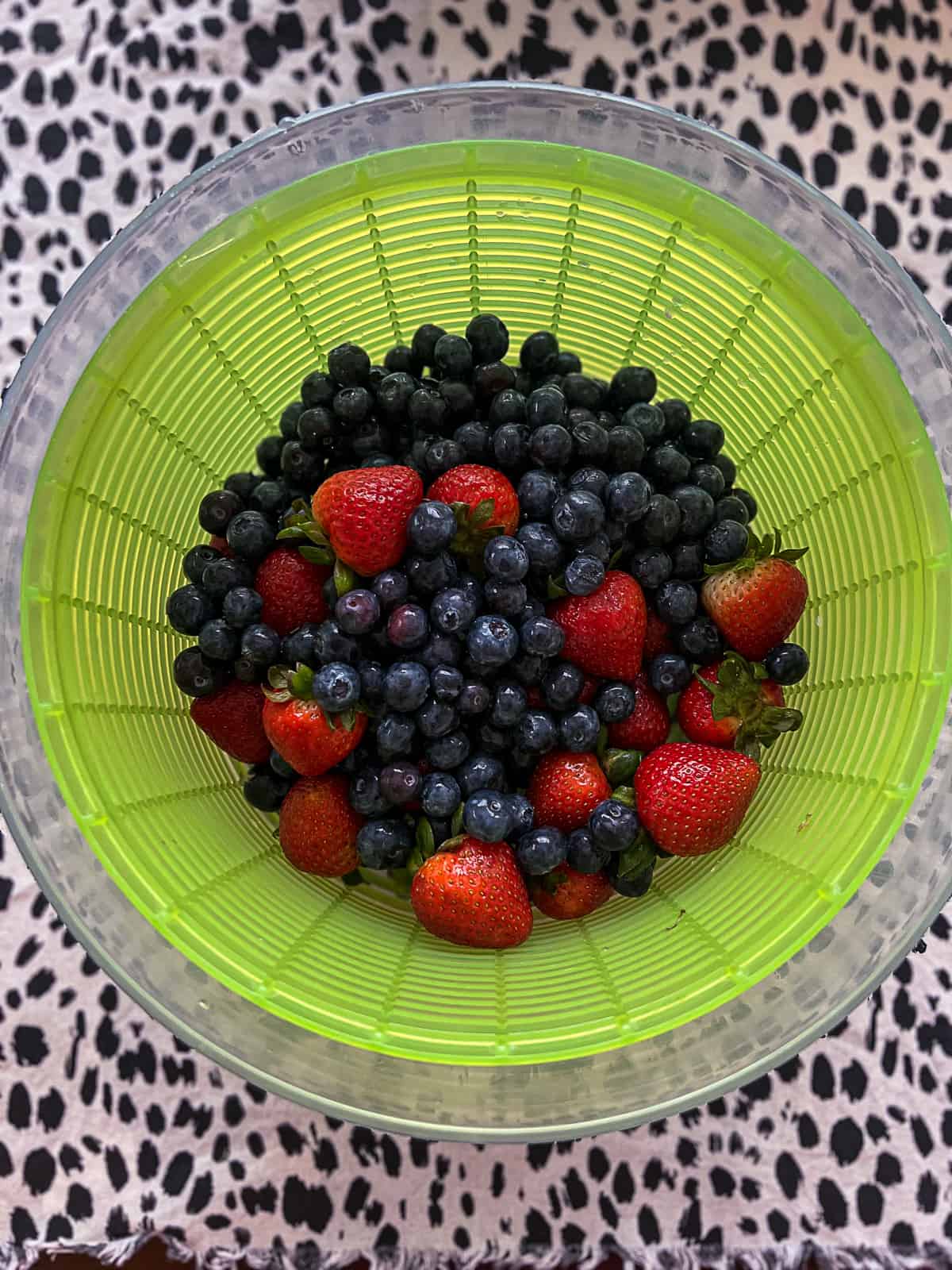 ​​Why bother?
Well I know the fresh lemon juice keeps us healthy, and since I snack on berries all day, I wanted to keep a base line of fruits my body is used to.
With a little bit of planning, you can make sure your kids have nutritious and delicious snacks to enjoy during your flight…
And you don't need to worry about the cost or inconvenience of buying snacks on the plane or in the airport.
My personal goal when packing snacks for the family to enjoy on the plane is to keep it healthy and nutritious…
Since we love touring new restaurants and enjoying our favorite foods once we arrive at our destination.
Make plane snacks ahead of time (for a stress-free flight)
Prep your plane snacks the night before your trip…
And don't forget to make a note to leave on your door that you check on the way out for "last minute things to do" before heading on your family trip.
Prepare cooler bags
Also be ready and prepared with the bags you will store the plane food snacks in…
For a large bag, I love using my Rachel Ray Insulated Hot / Cold Bag.
It's great for keeping things hot like smoked queso and smoked mac and cheese when I'm bringing those side dishes to a potluck BBQ party.
For a small bag, I'll use my kiddo's insulated lunch box.
Freeze ice to bring on the plane to keep food cold
Make sure you have ice frozen (or juice packs or water bottles frozen – whatever TSA allows at the time of your trip).
I like to freeze juice packs, and usually they are thawed by the end of the day we arrive, or the next morning.
One thing to note here, that is currently pointed out on the TSA website, is that you can't bring any liquid that is thawed on the plane, that doesn't meet the maximum standard…
I.E. If your frozen water or frozen juice box is still frozen when you go through security, you're good to go.
If your "ice packs" thaw, you may be over the allotted liquid amount and you may need to ditch the DIY ice packs before your fight.
How to pack a plane snack of charcuterie
I love to snack on cheese, so it's pretty natural I'd figure out my favorite way to add this protein plane snack to our travel plans…
See the prep video…
To prep this, I bought plastic containers and washed them clean before adding the snacks for the plane trip.
To separate the plane snacks, I put the various deli meats and cheeses, already sliced up, in cupcake paper cups.
Here are the meat and cheeses in this plane charcuterie snack kit:
Diced mozzarella cheese
Diced cheddar cheese
Pepperoni
Rolled deli ham
On the side, I packed my favorite sourdough bread.
How to pack a plane snack of fruit (fresh berries)
Here's a look at a container of berries that was fresh for an ENTIRE WEEK because I cleaned them with white vinegar before packing them as snacks for a plane trip we recently took…
If you didn't know: soak berries like strawberries and blueberries
– two fruits that are great to travel with –
with some white vinegar and water in a bowl for 10 minutes, before washing them clean.
How to freeze lemon juice
One thing I do to stay healthy, along with my husband, is to drink lemon every day.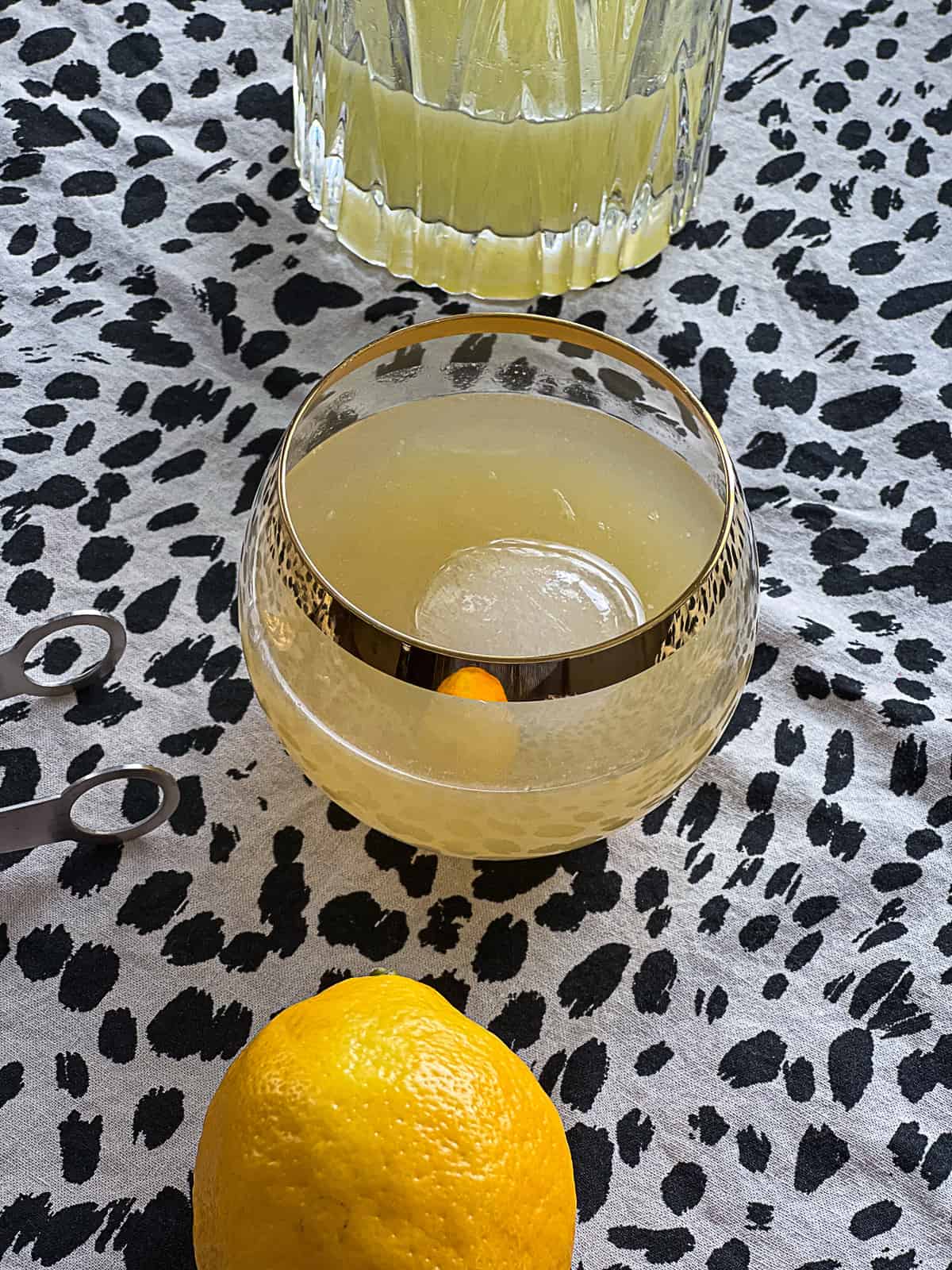 So I wanted to share with you how I freeze lemon juice to pack in my luggage…
See this lemon juice video I prepped before a recent Puerto Rico trip…
Love me some lemon juice!!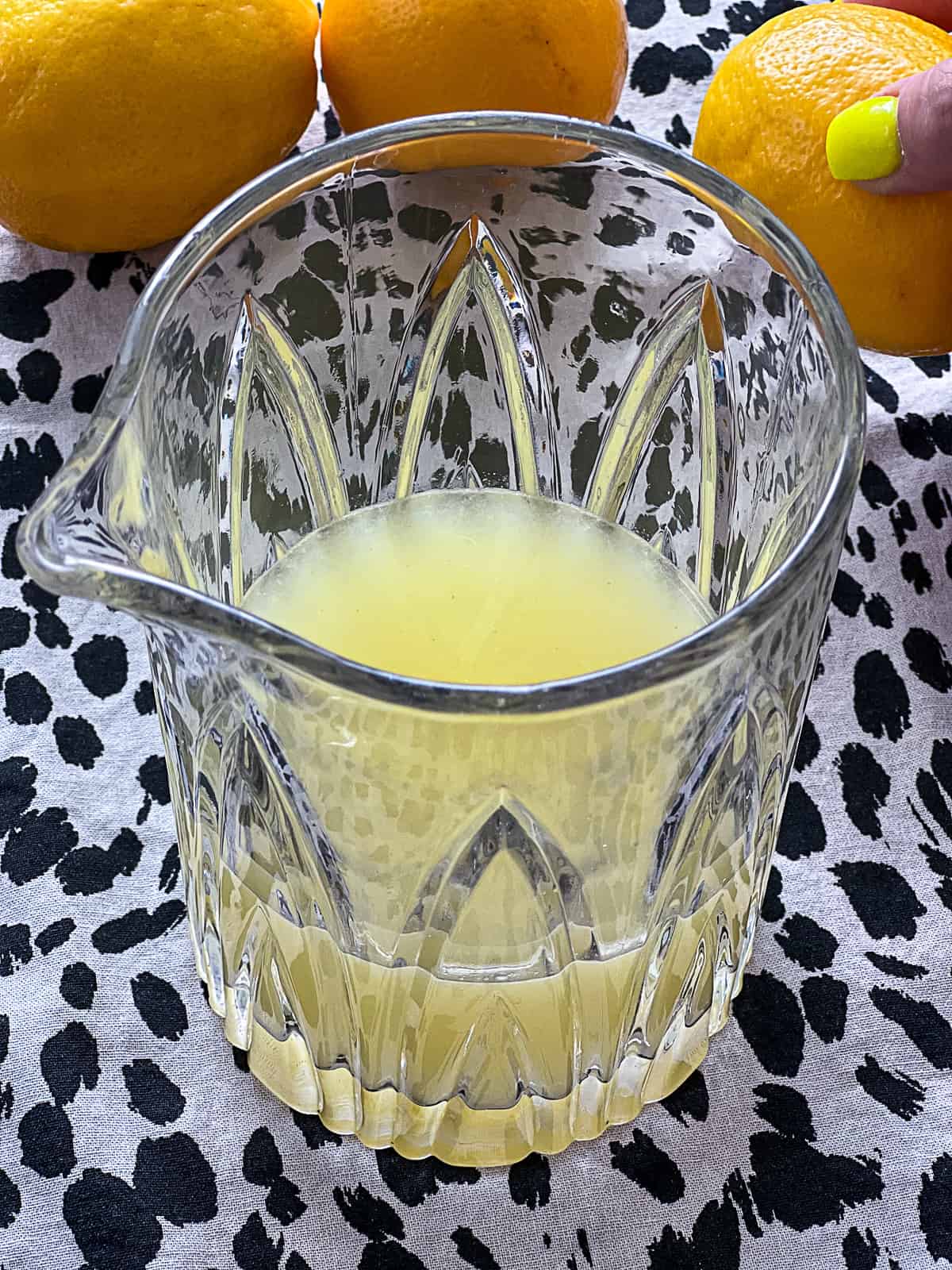 How much lemon juice should you pack?
For a recent trip, we got 2 LBs fresh lemons from Whole Foods and that lasted us a week. We put 1 tbsp or so in a glass of water 2-3 times a day.
I specifically like to drink a glass of lemon juice in water when I wake up…
And another before bed.
In the winter or cold climates, I drink it with hot water as lemon tea.
Healthy plane snacks for kids
For my family, fruit is probably what you'll find…
Berries
Mandarin oranges, prepped and ready to eat with a fork
Apples
Bananas
Treats and other snacks for kids on a plane
There always seems to be a candy shop strategically placed near restrooms when we take off from the airport…
And if not, my kiddo will always spot peanut M&Ms or lollipops from a convenience store or vending machine…
So while I plan to indulge in something spontaneously, I like to bring some treats and "healthier snacks" like…
Lesser Evil popcorn
Dried fruit
Beef jerky
Skip the snackle box?
I find that we will just go-to putting junk in a kids plane snack box, so instead I like to keep with fruits.
Trust me, we will have plenty of kids snacks, chips, etc. and even cookies they give out for free on the plane, so I don't see the point of packing it in my DIY plane snack kit.
Keep drinking water to stay hydrated!
Consider water an important part of your plane snack strategy, too.
Pack empty water bottles you can fill at the airport once you're through security.
Happy travels, foodies!
Packing the perfect easy plane snacks for your kids doesn't have to feel overwhelming.
Now that I have some trips under my belt,
Now that you know how to make the perfect easy plane snacks for kids, let me know what snacks you'll be packing for your next flight!
Follow Sip Bite Go on Instagram and tag me when you pack your plane snacks!
Next, browse the Sip Bite Go recipe collection…
More Travel Guides from Sip Bite Go
Dallas area guides
See all travel guides…