Are you comparing an air fryer vs. convection oven and wondering which is right for you? It can get a little confusing! Convection ovens, instant pots, and deep fryers, air fryers, and sous vide machines are very popular kitchen tools for making restaurant-style foods.
But do you need them all?
Today we are chatting about the difference in popular electronic cooking appliances. There are thousands of fascinating ways to cook a good meal, but few compare to the ease and convenience of using an air fryer (which I'll go into great detail on).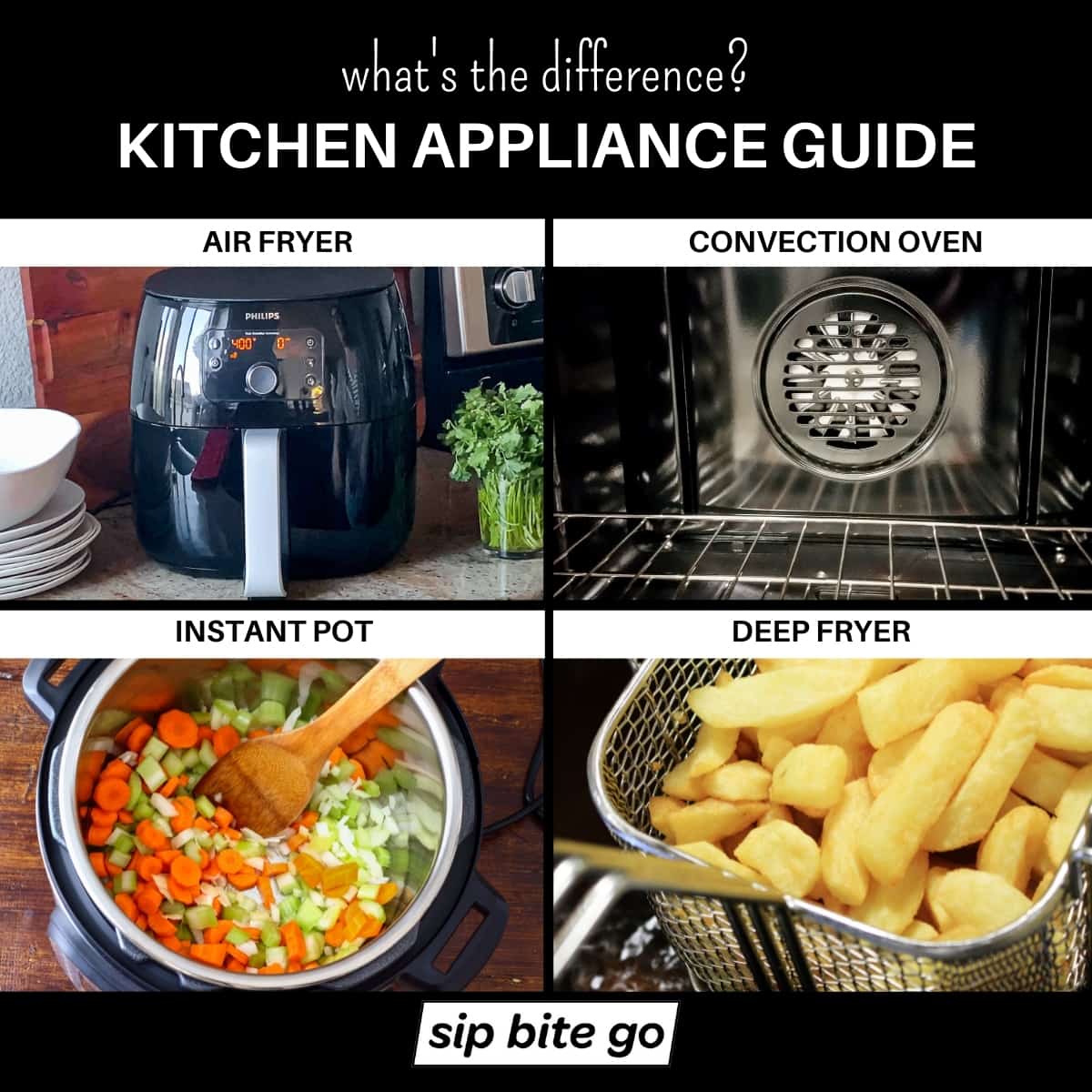 This article will help you understand how the different appliances differ from one another. If you've wondered about the differences between:
Convection oven vs. air fryer
Air fryer vs. deep fryer
Air fryer vs. Instant Pot
Air fryer vs. sous vide
… then you've come to the right place. Keep reading to learn more.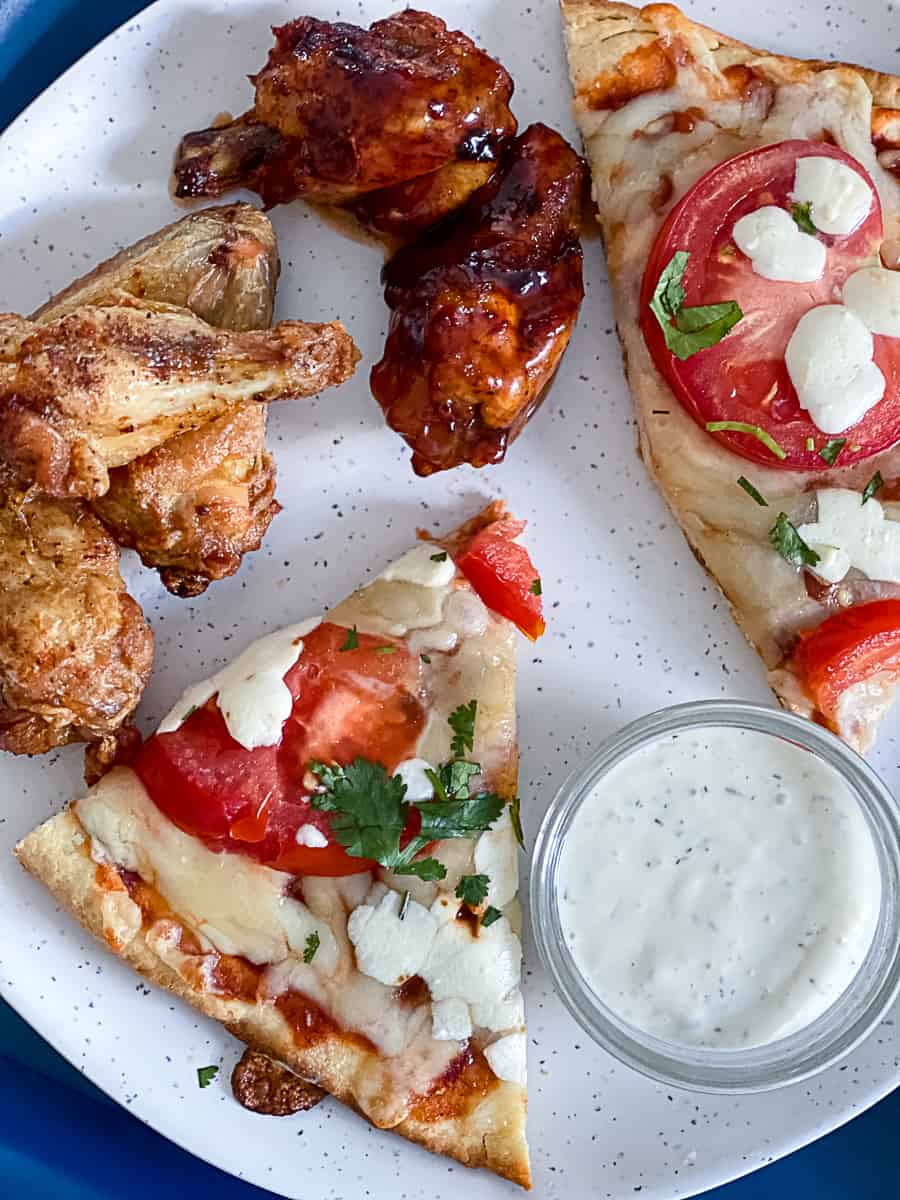 Make your own pizza from scratch with my super-easy recipe! You aren't dependent on premade crusts or frozen dough—my video tutorial will turn you into a full-fledged baker, and all you need to impress the family with homemade pizza dough is a bag of flour and a little yeast.
Air Fryer Overview
From air fryer French fries to air fried donuts, just about everyone can find a side dish or dessert to air fry. Most people love fried foods. However, what most people don't like is how unhealthy fried foods tend to be.
That's where air fryers come in. Unlike deep fryers, which use enormous amounts of unhealthy oils, air fryers use little to no oil to produce crispy fried foods. See more on this guide that describes that answer to how does an air fryer work.
The way air fryers work is by circulating very hot air at very high temperatures. The result is a wide range of delicious foods that you can make, from fried fish to baked potatoes.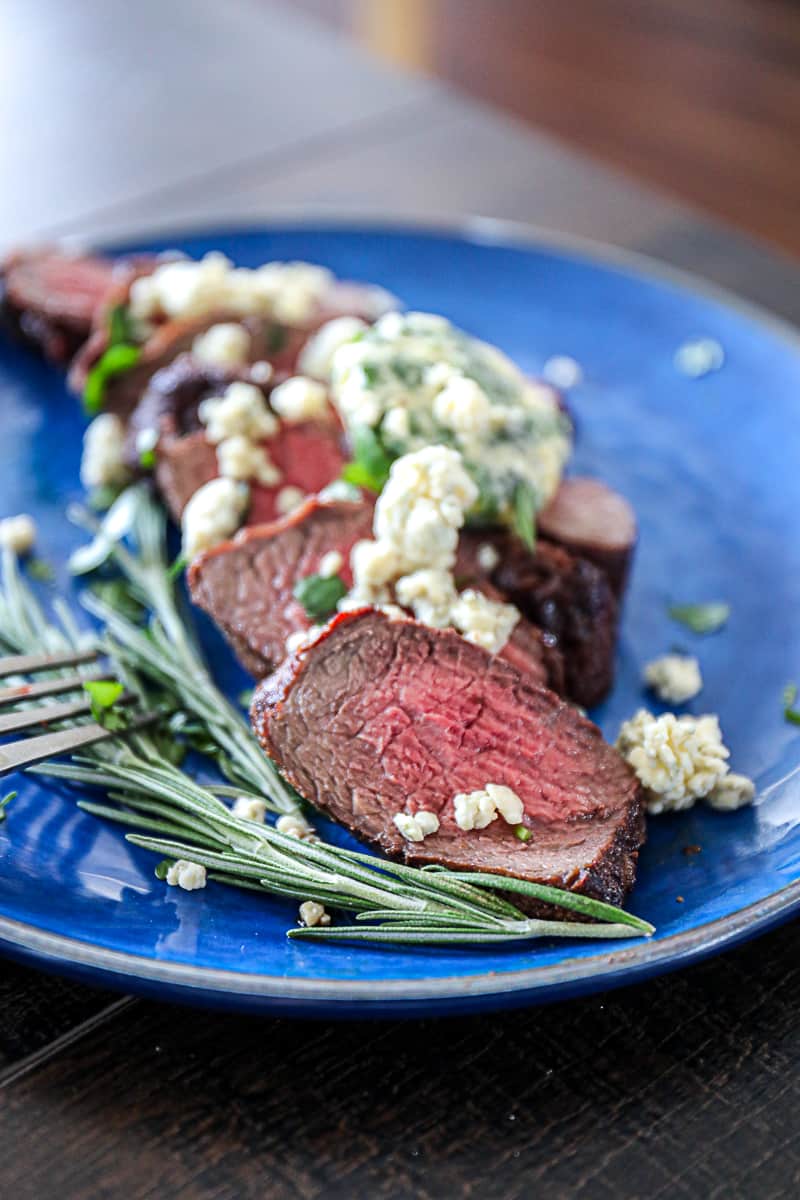 The best dishes to air fry
These are my favorite dishes to air fry at the moment:
Convection Oven Vs. Air Fryer
At first glance, a convection oven and air fryer seem very similar.
Like an air fryer, a convection oven works by circulating hot air around the cooking environment. Unlike an air fryer, the air in a convection oven doesn't circulate very quickly, and it isn't normally used to make crispy fried foods.
A convection oven is basically an ordinary oven with a fan inside. While they work well for many things (especially big dishes on sheet trays), you might find an air fryer more convenient for things like fries.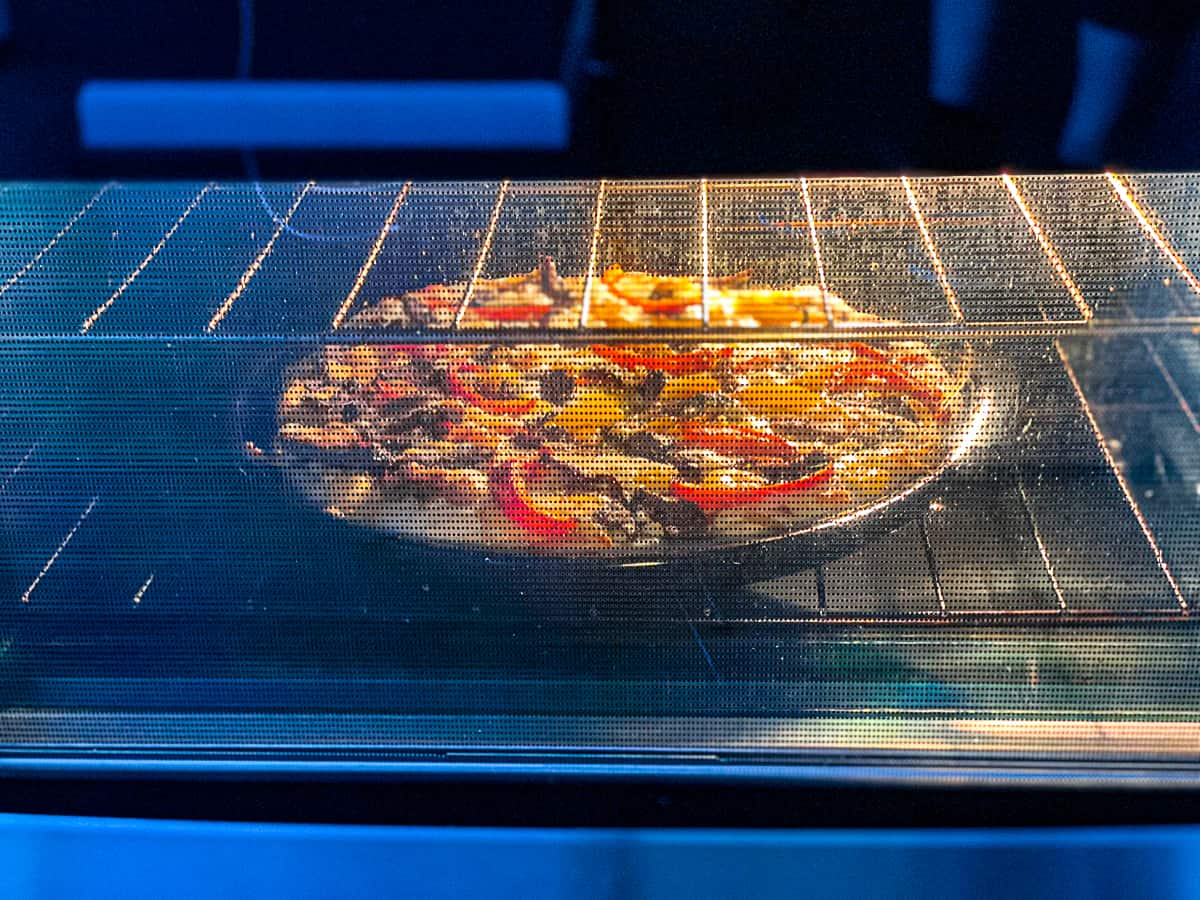 The best dishes to cook in a convection oven
Instant Pot Vs. Air Fryer
While an air fryer uses hot air to cook foods, an Instant Pot uses a pressure cooking method to quickly heat and cook foods. An Instant Pot can do many things an air fryer can do, including frying, baking, and sautéing. But it can also be used to make cakes and bread.
An Instant Pot is highly versatile, so it seems to combine the convenience of an air fryer with the flexibility of a convection oven.
The best dishes to cook in an Instant Pot
Instant Pot chilli is probably a favorite, along with Instant Pot meatball soup
Soups like Instant Pot chicken noodle soup
Instant Pot brown rice and other grains like Instant Pot quinoa or farro
Instant Pot egg bites
Deep Fryer Vs. Air Fryer
While an oven and an Instant Pot can do just about anything, a deep fryer really only does one thing: fry foods in large amounts of oil.
When it comes to taste alone, nothing compares to foods made in a deep fryer. Air fryers produce a similar result, but without the exact flavor of genuine fried foods.
However, using a deep fryer all the time wouldn't be a good idea if you are looking to eat healthy.
I'd say overall, deep fried foods are becoming less popular. Personally, I only get them out at places like Dave's Hot Chicken and my other favorite Portland restaurants.
Air Fryer vs. Convection Oven, Instant Pot, and Deep Fryer: Know the Difference
As you can see, it's not hard to spot the differences between an air fryer vs. convection oven and other cooking methods. But I totally understand that it gets confusing with all the kitchen appliances available today.
Hopefully, this article gives you a better idea of what you need for your kitchen needs.
What you need to air fry food
Easy air fryer recipes
Are you a foodie, too?
I want to know what you think and see photos of your food! Find me on Instagram @sipbitego to tag me and connect.
Want to make restaurant-style food at home? I teach you how here on Sip Bite Go and with in-depth video guides on the Sip Bite Go channel.