If you've received an air fryer and didn't buy it yourself, you may be wondering—how does an air fryer work? Why do you need one? What can it do that your oven can't?
I hear you!
I wondered the same thing: do I really need an air fryer? Is it worth making room for it in my kitchen?
This article will walk you through everything you need to know about air fryers.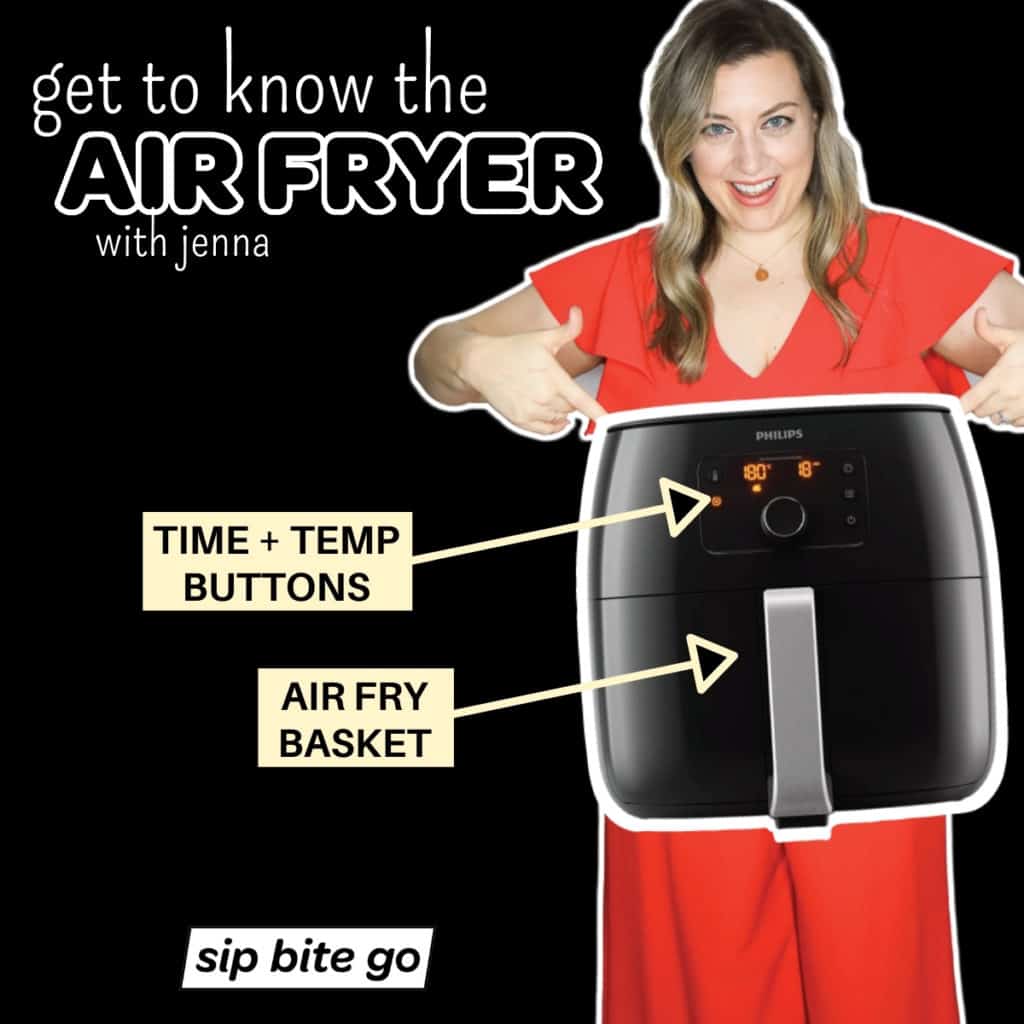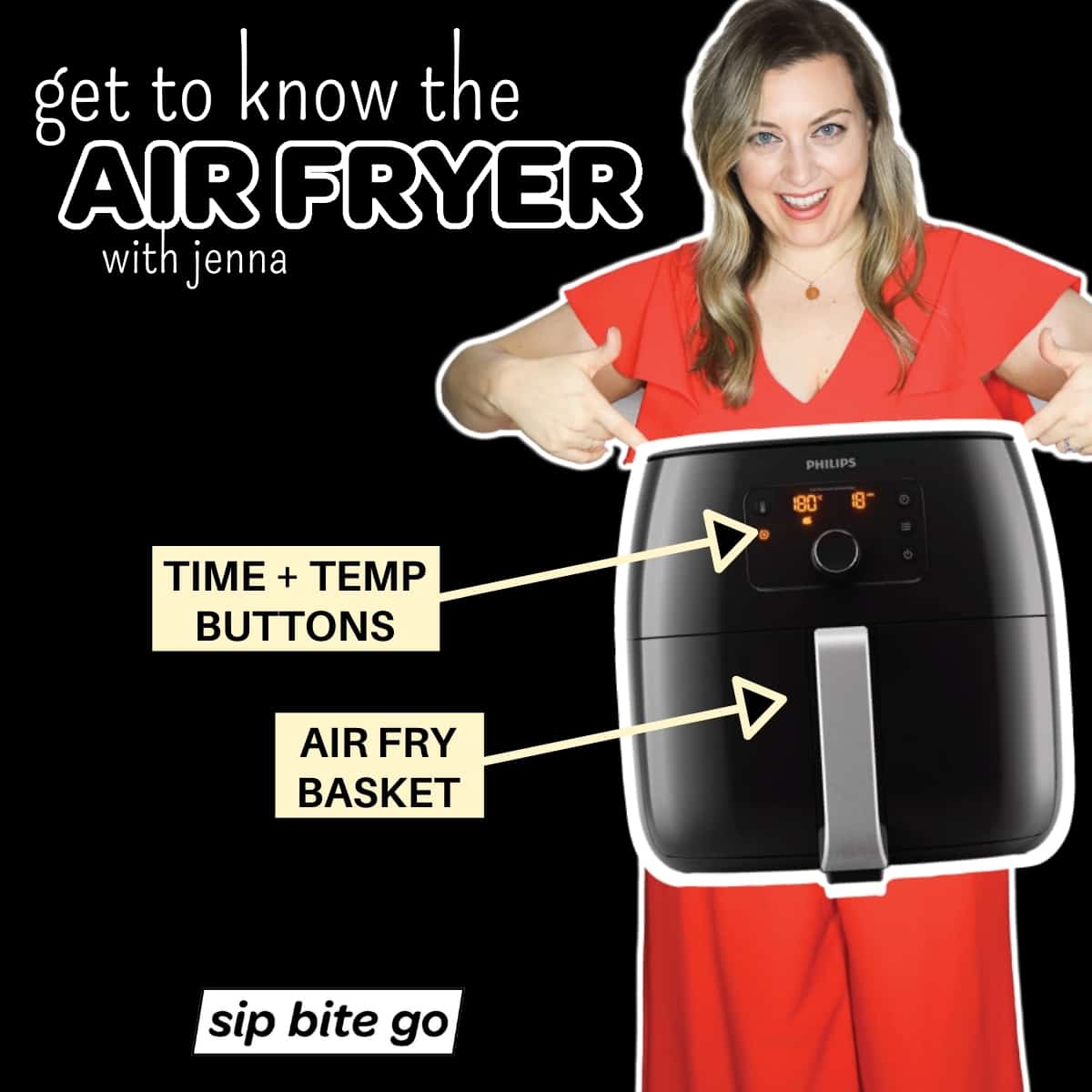 The secret is out—air fryers are a popular gift. The novelty, health benefits of air frying, and general wow factor of this new product have made it a perfect gift to give someone passionate about food. The air fryer industry is basically exploding right now.
What Is An Air Fryer?
An air fryer is not that far off from a convection oven. It's a kitchen appliance that sits on your countertop that you can use to fry everything from air fryer fries to air fryer zucchini without using any oil.
Warning: see why air fryer sucks up food.
Are Air Fryers Healthy?
Well, if you eat an air fryer itself, that certainly won't be healthy. When it comes to whether or not air-fried food is healthy, it all depends. Unhealthy foods are still going to come out unhealthy in an air fryer, but the lack of oil means that your fries are most likely going to come out better for you.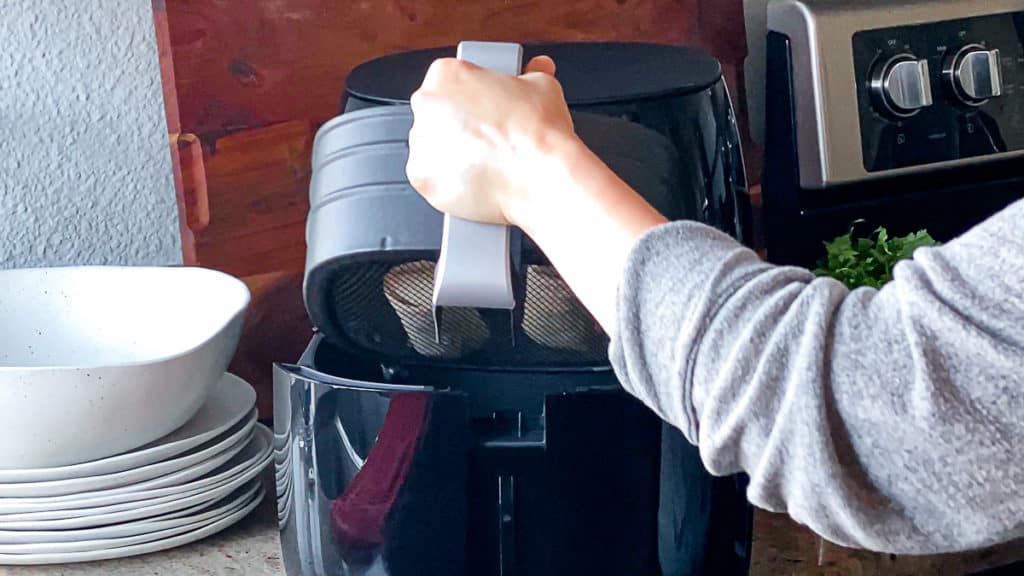 How Does An Air Fryer Work?
If you're wondering how to use an air fryer, you're also probably wondering how an air fryer works. An air fryer uses a heating mechanism to surround the food with hot air. The quick circulation of air around the food makes it nice and crispy without actually "frying" the food in oil.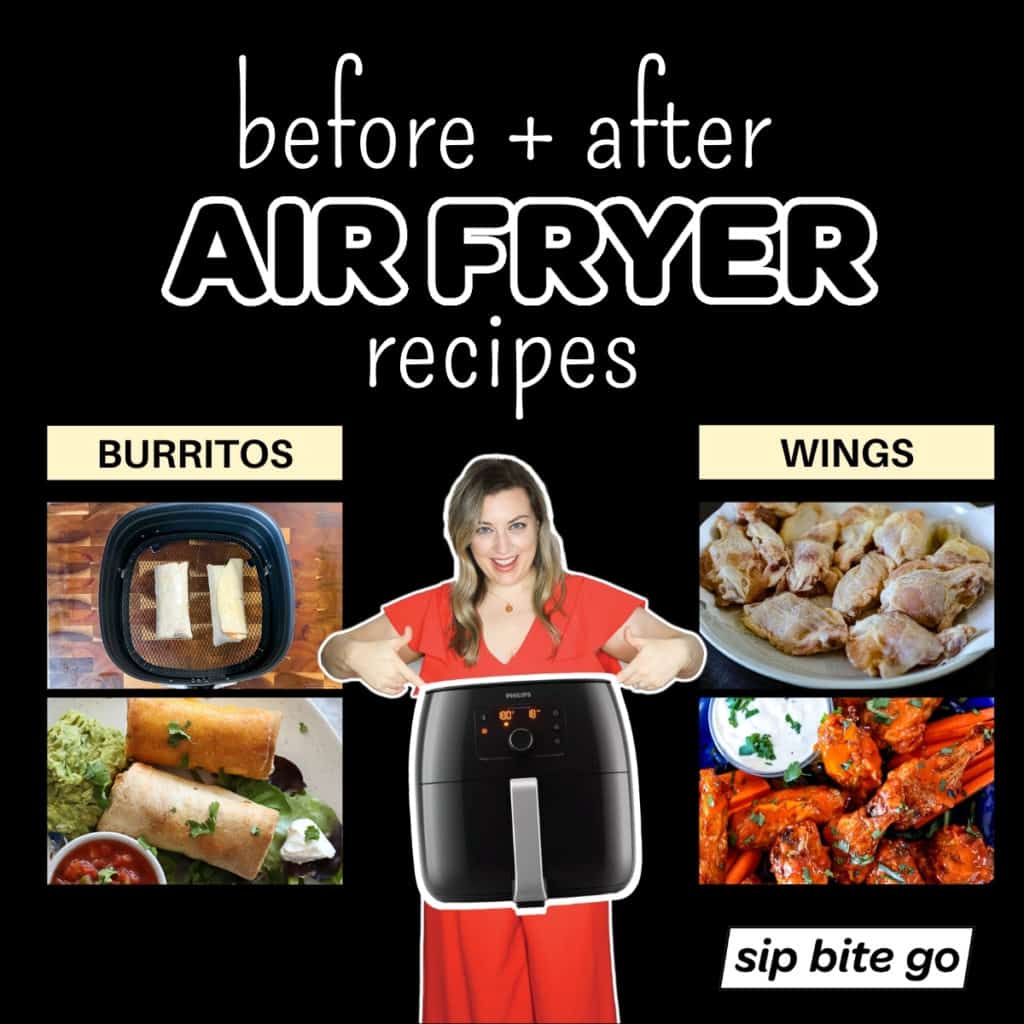 What Can You Cook In An Air Fryer?
The best things to cook in an air fryer are things that you'd usually deep-fry but wish are more healthy. Finger foods like air fried frozen mozzarella sticks, air fryer french fries, air fried chicken nuggets, air fryer wings, and air fried tater tots and air fryer frozen burritos are wonderful cooked with this method.
You can also fry up air fried chicken breasts, air fryer meatballs, and air fryer cooked empanadas. And fancy steak recipes like air fryer filet mignon comes out beautifully cooked, as well.
Just like any other cooking appliance, air fryers are all about experimentation. Take a scientific approach, and figure out what worked best. Check out some of Sip Bite Go's restaurant style recipes, and see if you can work them into your air frying routine.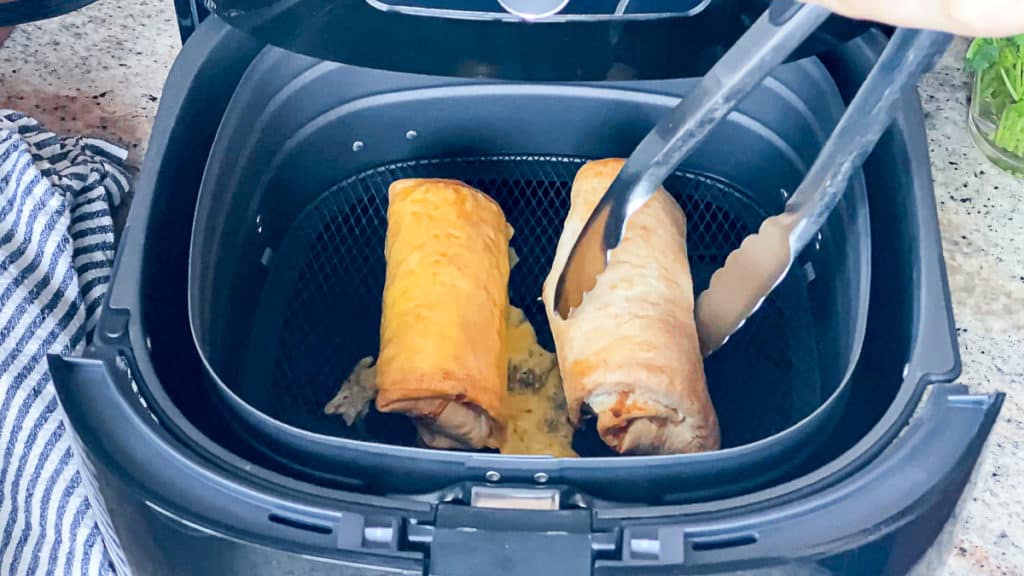 Can You Put Foil In An Air Fryer?
Just like many of the other answers to questions on this list—it's complicated. To make it simple: yes, you can put foil in an air fryer, but don't put in too much. It will block the flow of the air.
My brother swears by using foil to reheat frozen food in the air fryer, like air fried leftover Chinese food.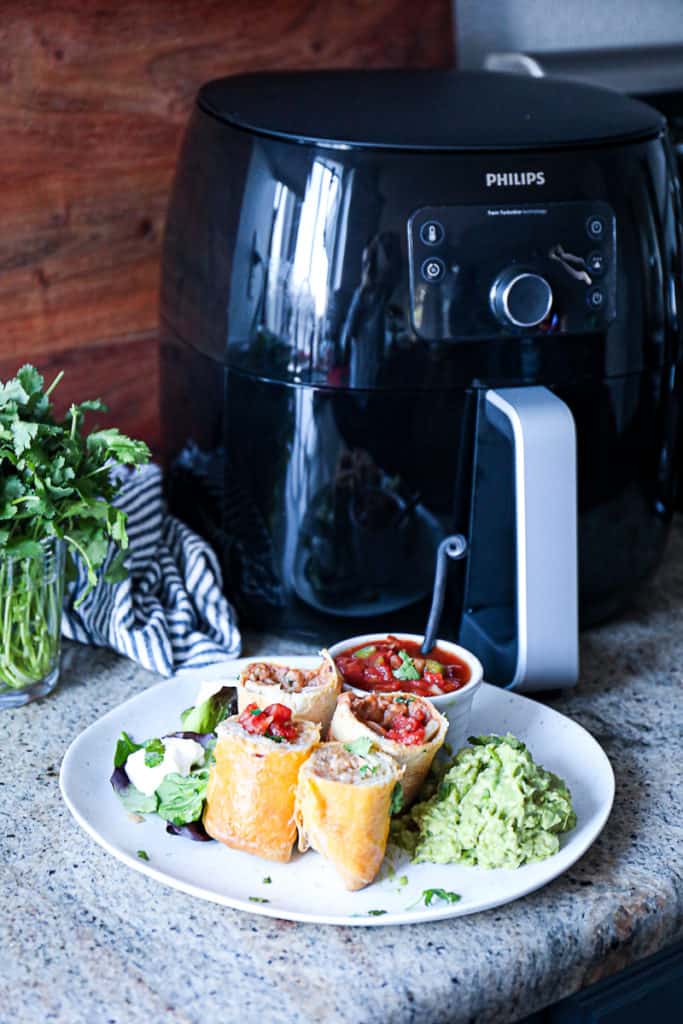 How to Clean An Air Fryer
You can clean an Air Fryer the same way you can clean most appliances—with warm, soapy water. The food basket can be taken out and cleaned in your sink, and the inside can be cleaned with a damp cloth.
My major suggestion is to clean the entire air fryer machine the same day you use it. It will definitely have buildup from fat removed by the air fryer that will be stuck in the machine until you clean it. Personally, I wouldn't want old food heated up in the air fryer when I'm making new recipes.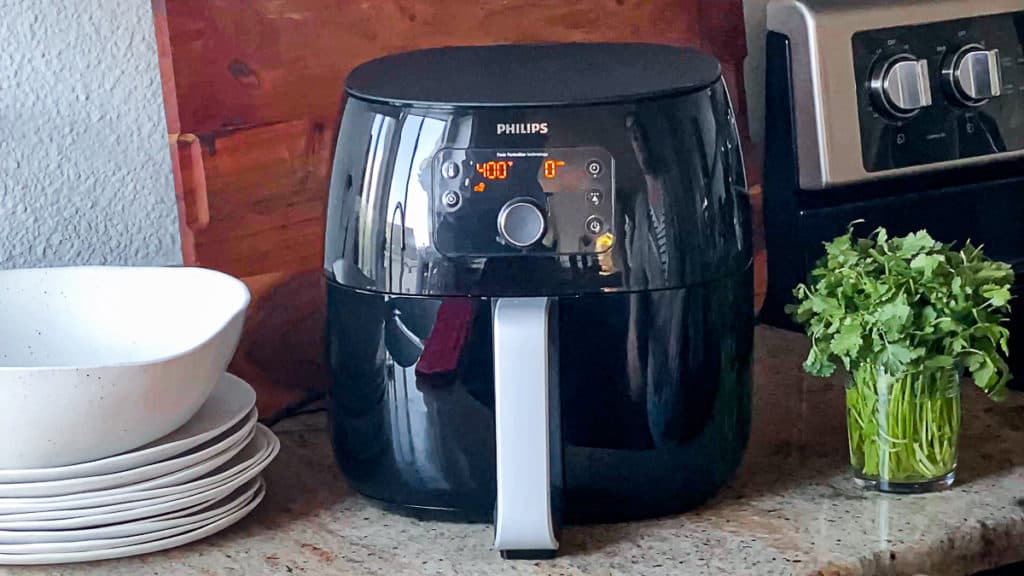 What is the Best Air Fryer?
The best air fryer is mostly going to come down to personal preference, and in just 500 words, we don't have the chance to get into all the fun details of every fryer on the market.
Here are some popular models…
Philips Airfryer XXL Digital Air Fryer
Okay, first let me disclose… this air fryer is basically the highest priced air fry machine. It is about 3x more expensive than the other air fryers below. The air fryer I'm using in Sip Bite Go cooking recipes right now is the Philips Airfryer XXL Digital.
The most expensive air fryer price was well worth it in my opinion. I wanted the largest air fryer basket I could find, to make large foods. I've been making sous vide whole chicken and can't wait to pop a whole chicken in the air fryer pretty soon.
And come Thanksgiving, I want to try a whole turkey in the air fryer, although I'm not sure it will fit. Maybe at least I can air fry a bone in turkey breast. We will see!
Another particular reason I chose this Phillips Air Fryer model is that I wanted a digital reading for the time and temperature. This model has a digital thermometer reading — I really like knowing exactly what temperature the air fryer reaches before adding food to it.
See the Philips Airfryer XXL Digital Air Fryer on Amazon.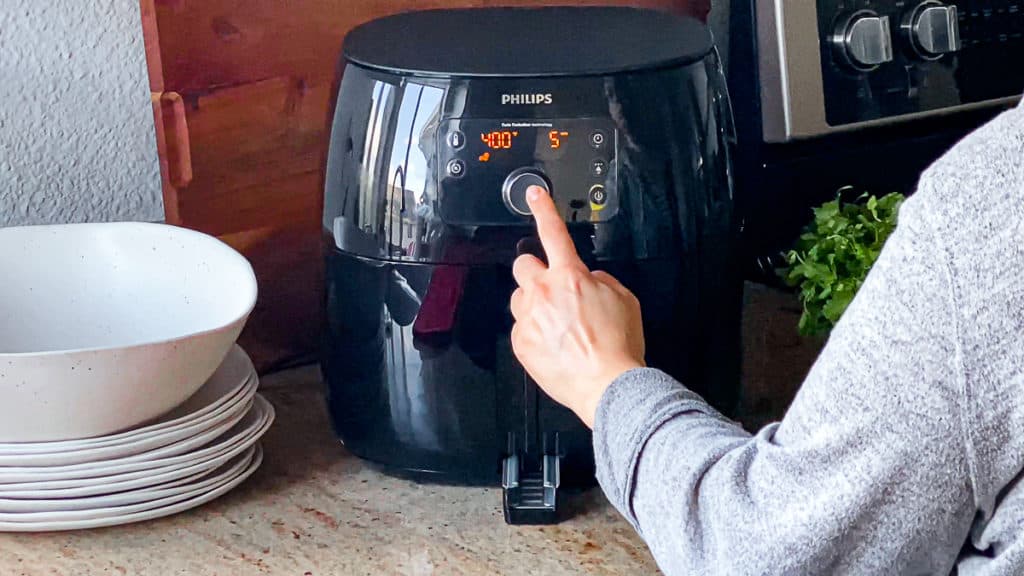 Ninja DZ201 Foodi 6-in-1 2-Basket Air Fryer
This is the second-most expensive air fryer on the list, which seems fitting given all of the special features.
I imagine it's useful for families with teenagers who cook their own food or for people who really don't want to use the oven or a pan again. Because it comes with two air fryer baskets that can be used at two different temperatures, all at the same time.
See the Ninja DZ201 Foodi 6-in-1 2-Basket Air Fryer on Amazon.
NuWave Brio 6-Quart Air Fryer
NuWave has a few different models of air fryers available, including one that does a handful of things including baking, roasting, dehydrating, grilling, and air frying.
See the NuWave Air Fryer on Amazon.
Black & Decker Purify Air Fryer
This one comes with all the standard air fryer bells and whistles. The air fryer basket can hold about 8 cups, which is about 2-4 servings of healthy snacks and main dishes.
It touts easy cleanup because the nonstick cooking surface of the basket releases food easily, without needing cooking spray. Even for something that might stick on an oven bake sheet like air fryer bacon wrapped hot dogs. It is dishwasher-safe and a relatively inexpensive air fryer for beginners.
See the Black & Decker Purify Air Fryer on Amazon.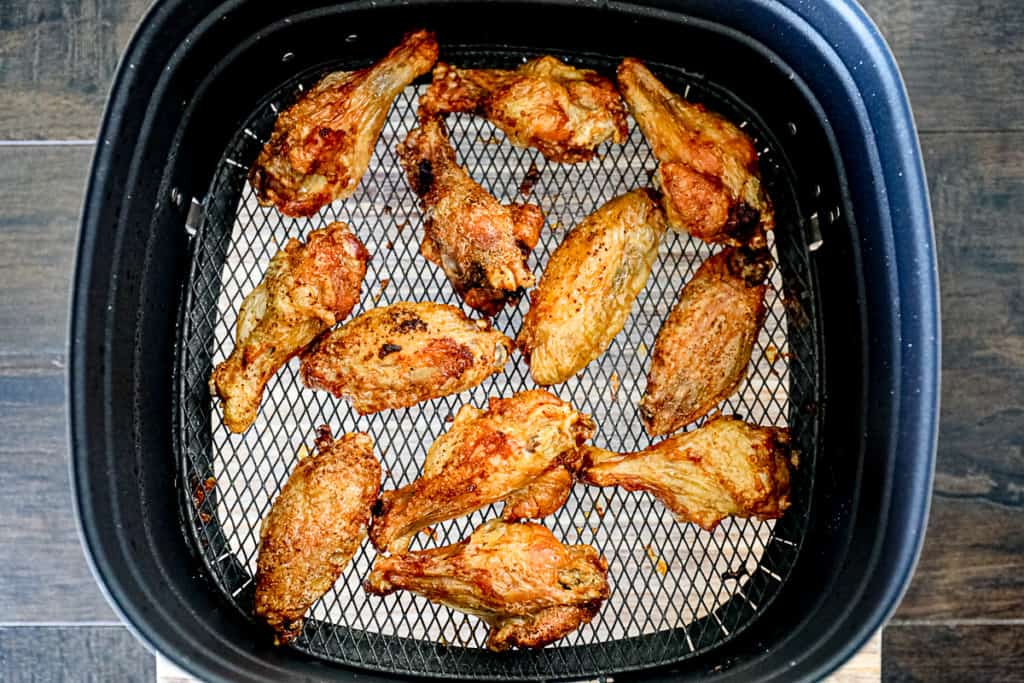 Accessories for air fryers
As a lover of kitchen appliances, I can't leave you without some fun air frying accessories to make the most foods out of your machine. Here are some favorites.
Going to start air frying food?
Air fryers are a popular gift—you may have even received more than one. If you've found yourself wondering how an air fryer works, I hope you're inspired to try it.
There are plenty of air fryer recipes here on Sip Bite Go to get you started.
What you need to air fry food
Easy air fryer recipes
Are you a foodie, too?
See my latest air fry recipes on Instagram @sipbitego to tag me and connect.
Want to make restaurant-style food at home? I teach you how here on Sip Bite Go and with in-depth video guides on the Sip Bite Go channel.