Can you freeze bread? Yes! Whether you have lots of leftover bread or you love to meal prep, this article will help you freeze bread for later. Let's dive in.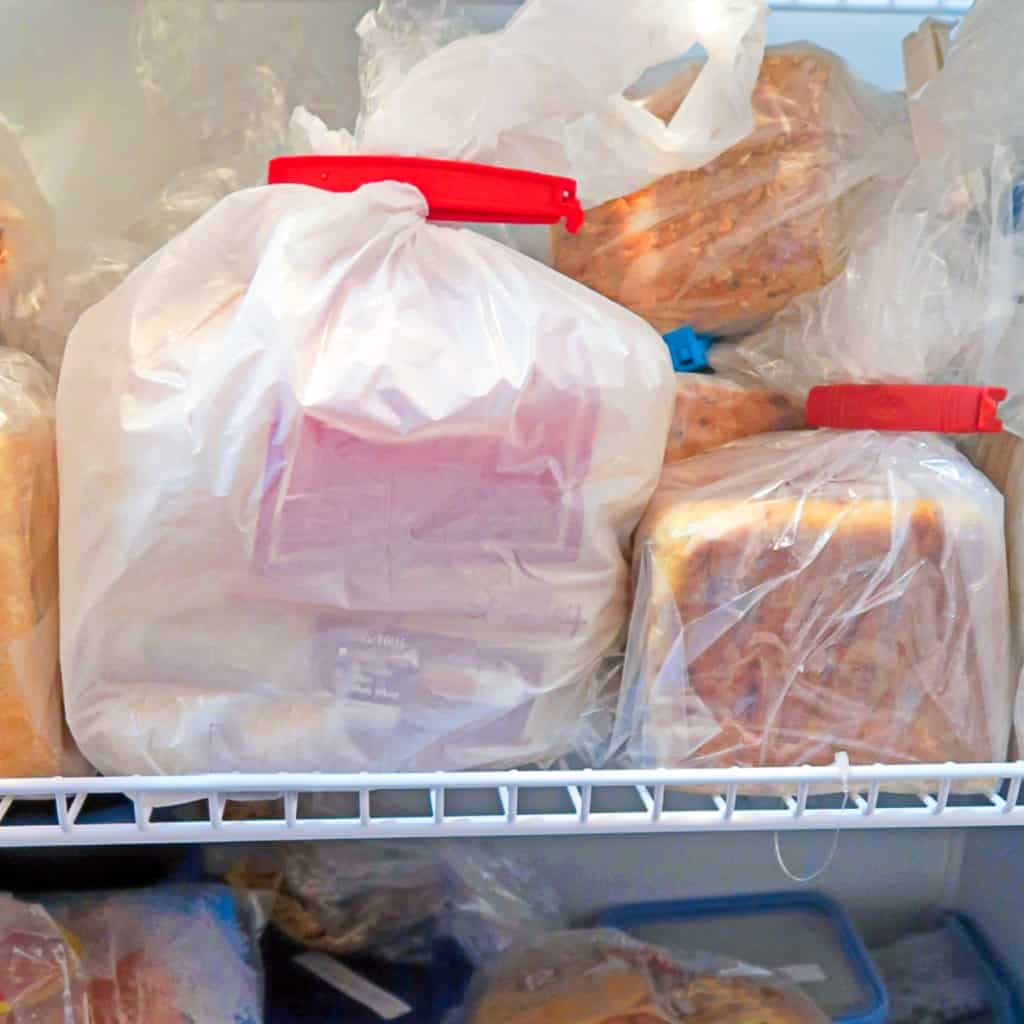 Why bother?
You may be choosing to stock up on your groceries for a longer period of time due to the change in our environment over the past year. Others are choosing to stock up because they enjoy meal prepping for many days at a time. Some people love making bread but it's easier to do multiple loaves at once!
There are plenty of reasons that you would want to learn how to freeze bread. Whether you have a surplus or you're sticking to your diet, read on to find out the answer to can you freeze bread? Plus, other frozen bread-related questions!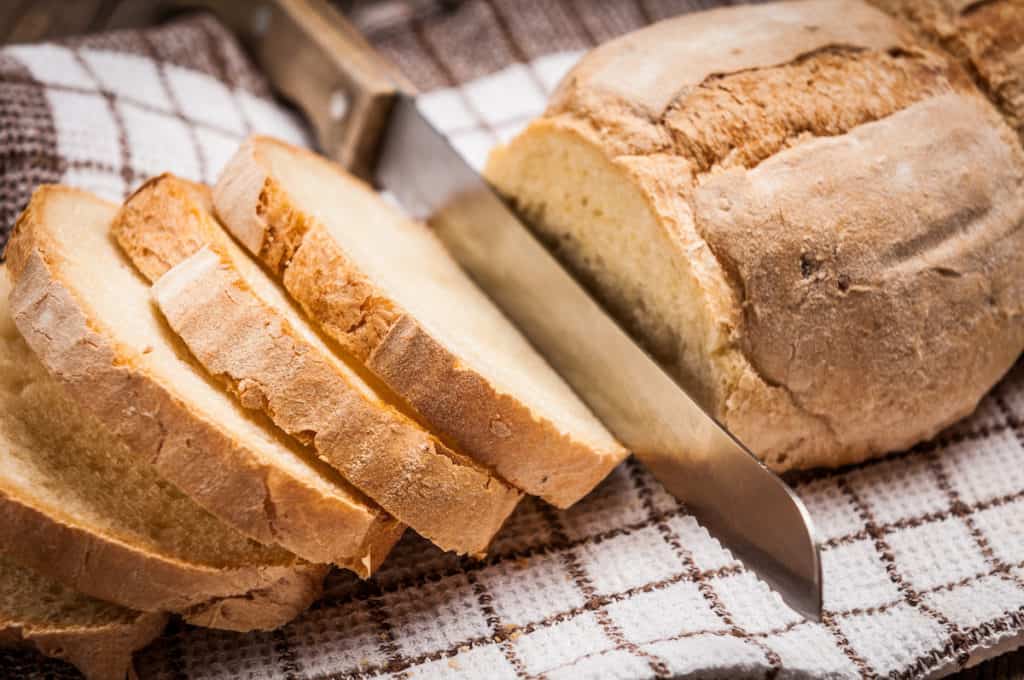 Can You Freeze Bread?
Yes! You can freeze bread. When the bread is frozen the correct way, you can maximize the freshness of your homemade breads and store-bought breads.
To freeze your bread, make sure that you've let it cool completely. Doing so will prevent mold and sogginess. Wrap the loaf tightly in plastic wrap.
Wrap the loaf in foil or freezer paper. Double wrapping the bread helps avoid freezer burn and keeps it fresh.
To thaw, simply put the loaf in the fridge overnight.
Can you freeze flour tortillas? Yes, just like bread, you can! Check out how!
Check out this recipe for focaccia with Everything Bagel Seasoning.
How Long Can You Freeze Bread?
Be sure that you write the date on your bread when you freeze. Frozen bread should be used within six months of freezing. When you keep bread frozen for longer, the risk of freezer burn goes up.
What is flash freezing?
The term "flash freezing" means separately freezing individual pieces of food separately, so when they deep freeze (for a long period of time) they don't stick together and become one.
As you can imagine, this is helpful with bread because if you freeze a whole loaf together, it can be difficult to get out just 1-2 pieces that you need at a time.
In addition to flash freezing bread for ~30 minutes, I use this technique to meal prep keto meatballs, sous vide egg bites, and homemade beef patties for burgers.
Freezing food for a short period of time on a sheet tray, then bagging them together for a longer freeze time in an airtight ziplock bag or container makes it easier to use them later.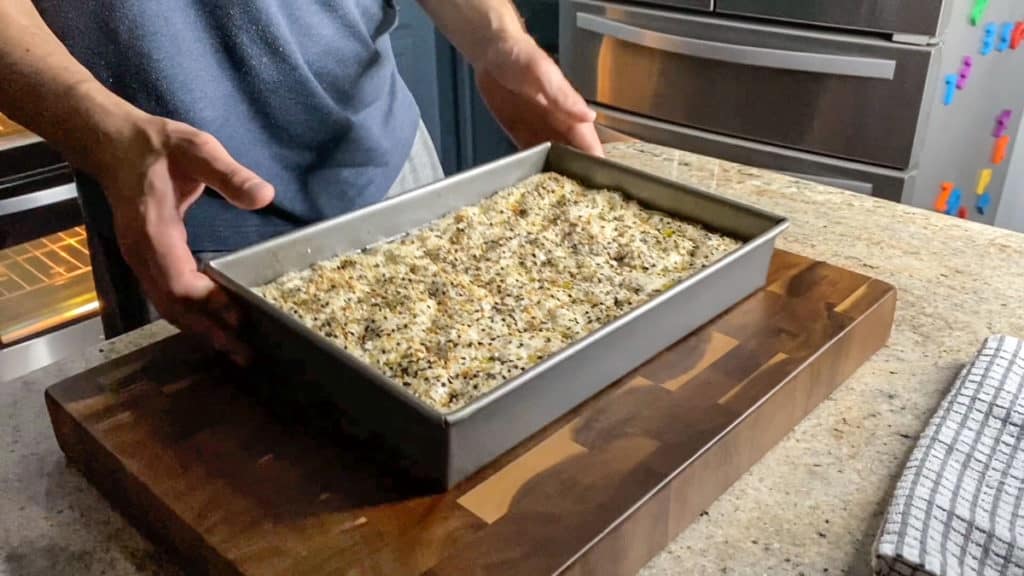 Can You Freeze Bread Dough?
The dough can be hard to make because it is so time-consuming. You can freeze bread dough to nip this hassle in the bud.
Let your dough go through its first rise. Knead it down into a loaf and then place it in a pan with greased plastic wrap.
Put the pans in the freezer and leave them for 10 hours. After, wrap the dough in plastic wrap and place them in a freezer bag. The dough can be frozen for a couple of weeks.
Can You Freeze a Loaf of Bread?
You can freeze an entire loaf of bread by following the steps above! It's easy to freeze multiple loaves at the same time and use them one at a time as you go. I do this all the time with my focaccia for beginners recipe.
When it's time to make a weekend breakfast sandwich for brunch, I just thaw the bread in the fridge overnight or nuke it in the microwave before toasting and serving it.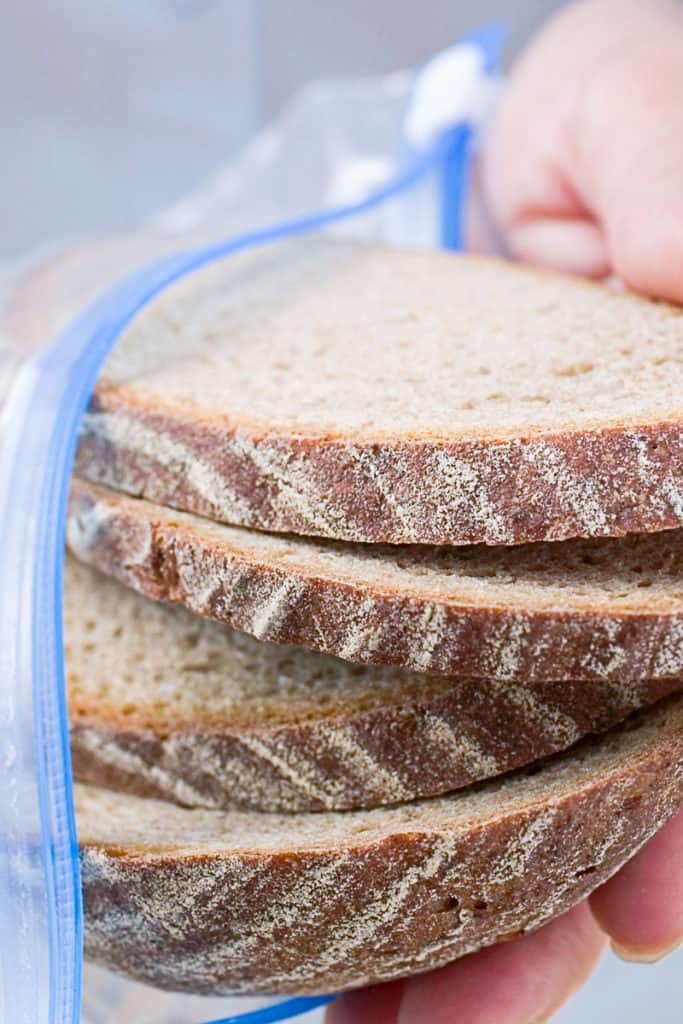 Can You Freeze Sliced Bread or Rolls?
You can also freeze sliced bread individually. This method works great if you don't use a loaf quick enough to thaw one entirely. If I'm making something like my Caprese chicken sandwiches for lunch, it's easier to reach in the freezer and grab meal prepped rolls I froze in two – one for my husband and I.
Be sure to flash-freeze your slices before you put them in a freezer bag.
Can You Freeze Banana Bread or Other Fruit Breads?
Freezing fruit bread is just as simple as freezing plain bread. You can follow the same steps!
Check out this recipe for mini banana breads in the shape of muffins: blueberry banana muffins.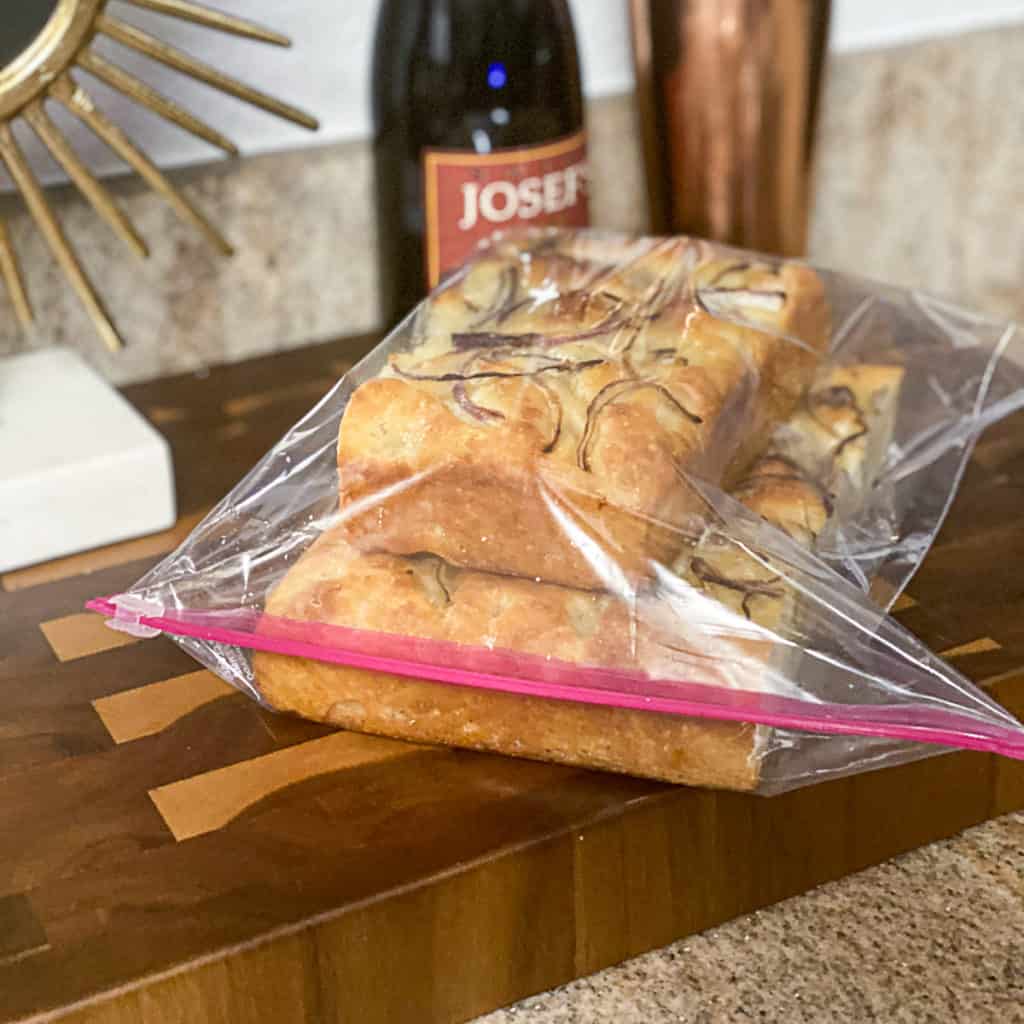 What if the bread is already stale?
If the bread is already expiring (but not yet moldy), a better option is to make homemade baked croutons. With some Italian spices and butter, you can also make croutons in a pan. In my opinion, these options are the best way to use stale bread — turn it into the star of salad dishes.
Are you a foodie, too?
So, can you freeze bread? Absolutely! You can freeze it in almost all of its forms. This simple and easy freezing method can help you to avoid waste if you're getting into a new sourdough bread baking hobby. And get the most out of your homemade breads and store breads!
I want to know what you think and see photos of your food! Find me on Instagram @sipbitego to tag me and connect.
Want to make restaurant-style food at home? I teach you how here on Sip Bite Go and with in-depth video guides on the Sip Bite Go channel.
More ways to cook with frozen foods