Listen to My Weird Food Obsession Podcast – episode 12 on Apple, Spotify, or wherever you get podcasts to hear:
The ins and outs of baking sourdough bread as a hobby.
Top tools for baking bread.
Which flours to use for sourdough.
Advice on sourdough baking for the first time.
Where Meredith's culinary journey began – bread baking.
The story behind the Blue Jean Chef blog and product line.
What goes down in Meredith's online cooking class.
Meredith's favorite things to sous vide.
Topics that Meredith's cookbook covers.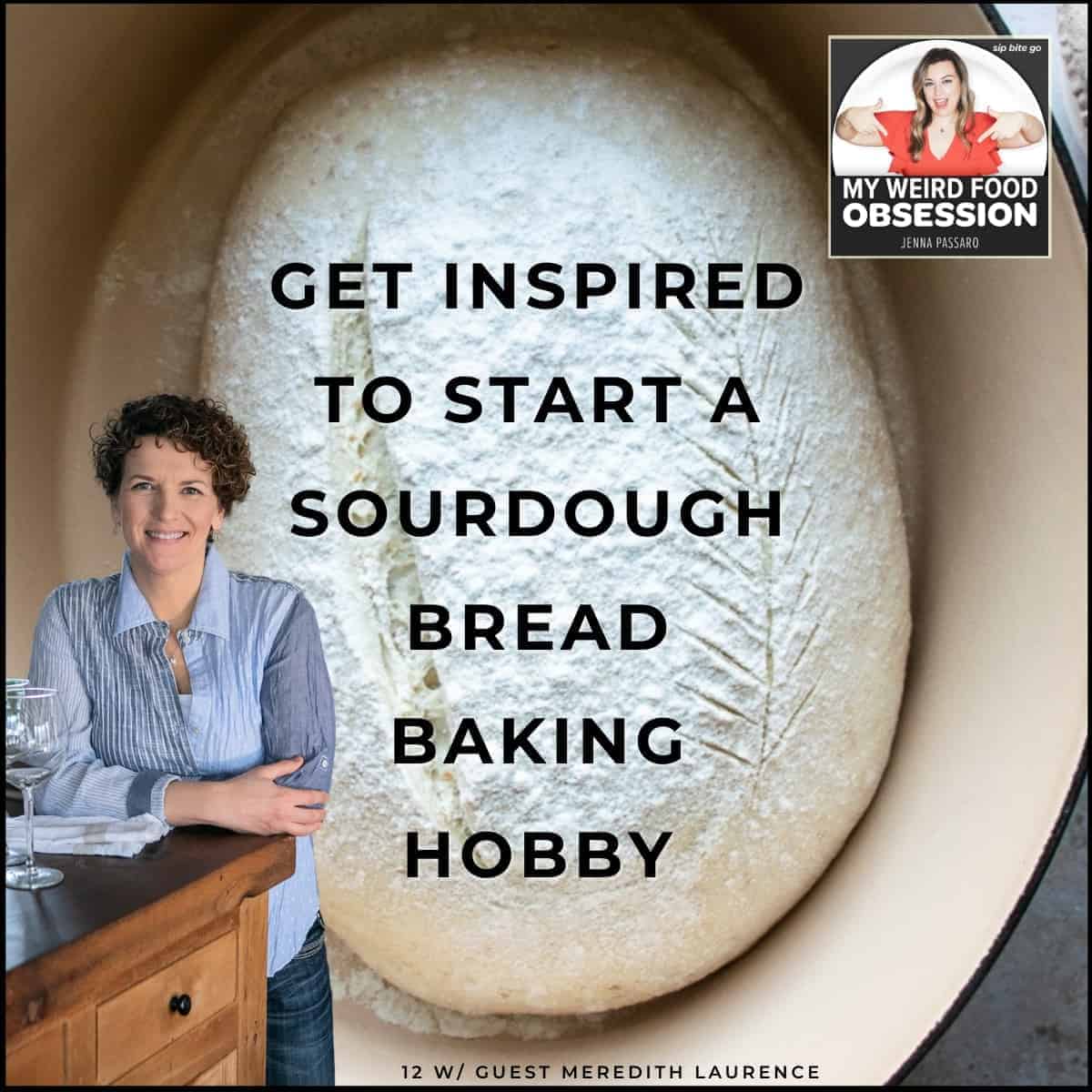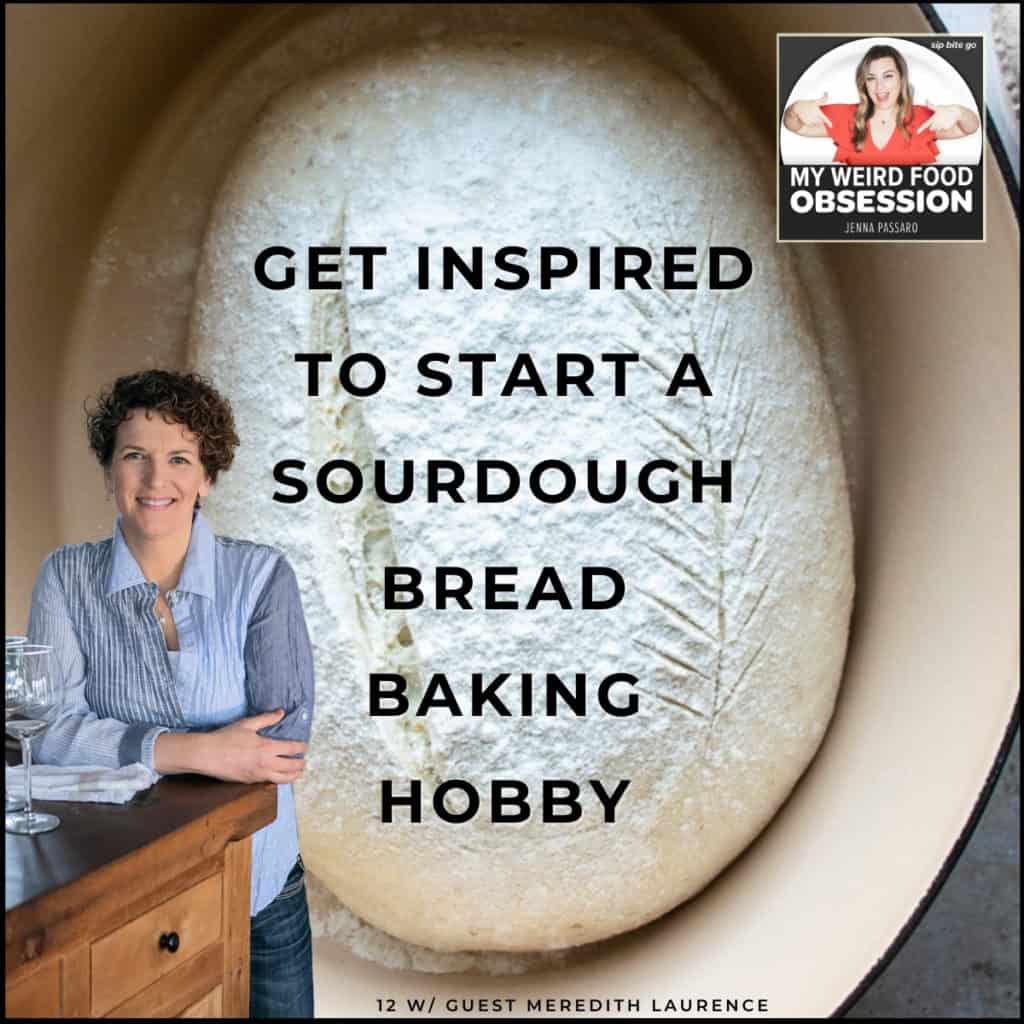 Her parents had dreams of her going to law school, but at the last minute, Meredith Laurence decided to pursue culinary school instead.
Later, when the opportunity struck for her to become the head baker at the bistro she worked at, she was told women can't lift the dough so they can't be the baker. She didn't take no for an answer, and began sleeping during the day and baking all night. She loved it.
Today, Meredith runs the food blog, Blue Jean Chef. In this episode, she chats with us about starting sourdough bread baking as a food hobby, what it's like to write 8 cookbooks, how working for QVC propelled her online food career, how she currently teaches intimate cooking classes over zoom and her future projects in launching kitchen products. We also chat about the air fryer and one of my favorite food hobbies – sous vide cooking.
If you're thinking about getting into bread baking, or want to know what it's like to have a vast career in the culinary world, this chat is for you.
Choosing a career in cooking
With everything aligned for getting into a good law school, why did Meredith take the plunge and decide to do cooking instead? In the podcast, she explains:
"Lawyers always deal with a problem. You have a problem, you go to a lawyer. But food people kind of deal with happiness. If we're going to celebrate, we're going to cook something or we're going to go out to dinner."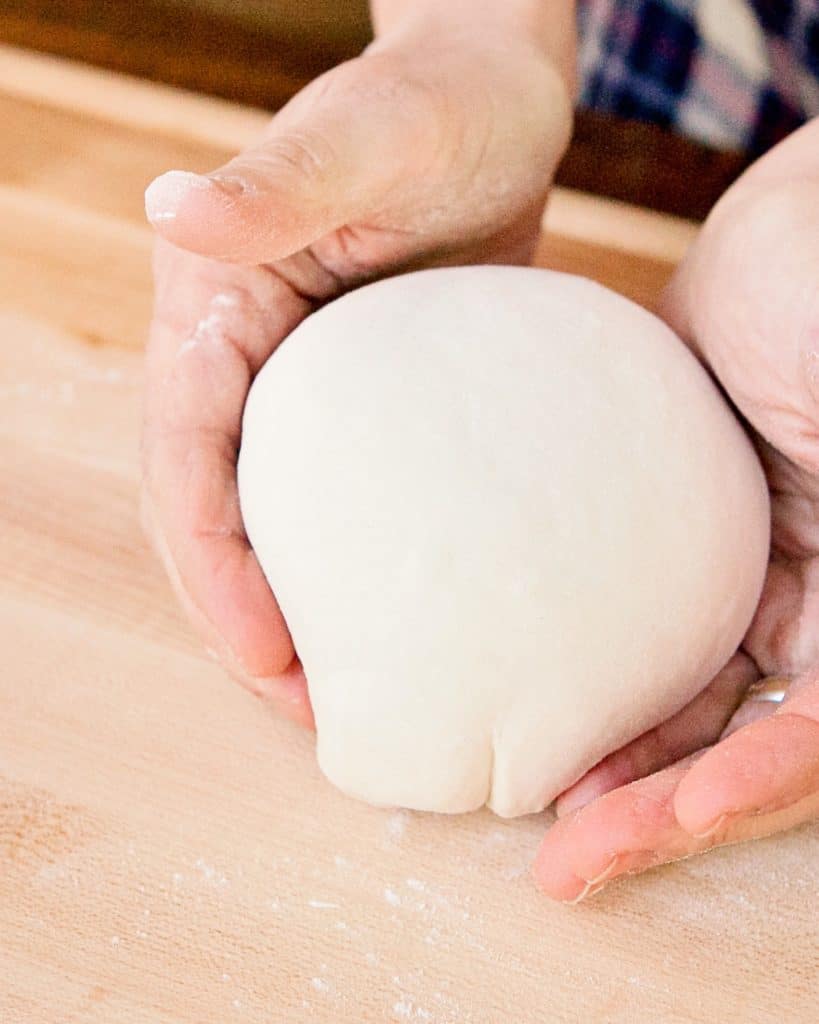 Looking at it that way, the choice seemed an easy one. She chose the career based on happiness, not problems, and never looked back. Even before beginning at culinary school, she got herself a job at a bistro and managed to overcome all objections and promote herself to head baker—no experience no problem.
Sleeping all day so she could spend the nights making bread, she found she loved the magical new rhythm of her life—a rhythm of kneading, shaping, and baking beautiful loaves of wholesome bread.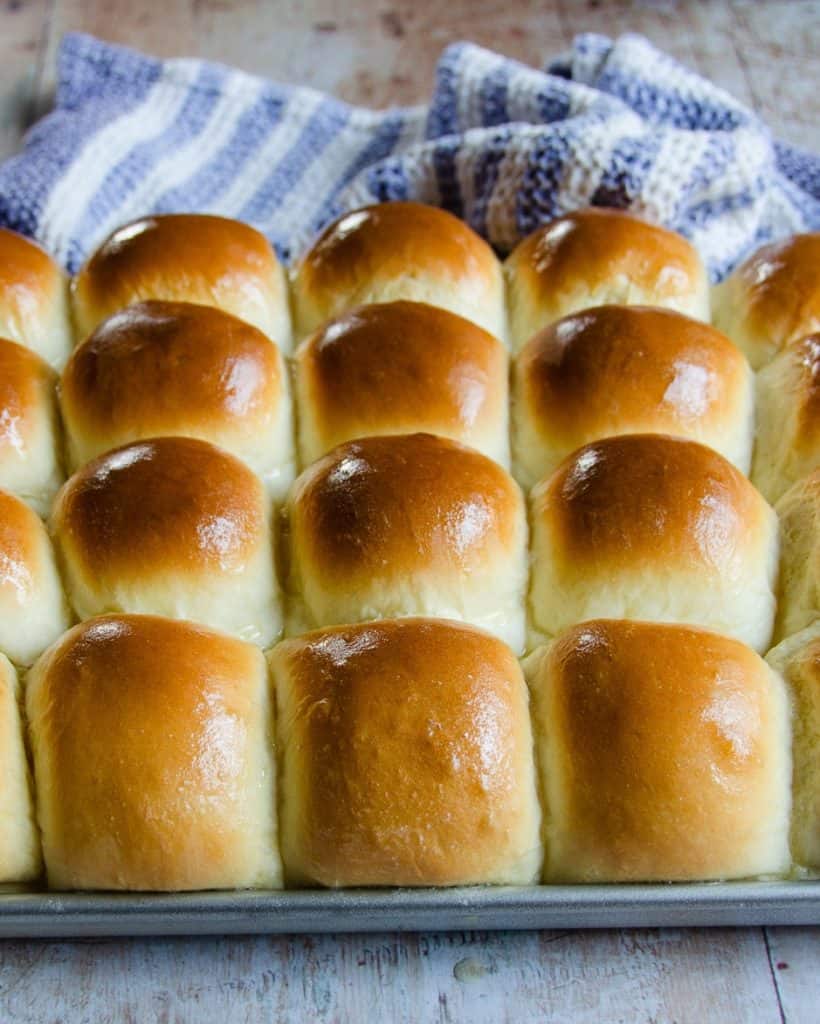 "It's something that people have done for centuries in all kinds of cultures. And when you get your hands on the dough, you're doing something that people have done for thousands of years before you and it's kind of cool. You know, it sounds a bit crazy, but you're almost like tapping into some kind of thing that's bigger than you." – Meredith Laurence
Sourdough bread and commitments
If there's been one bread baking trend that has really gained traction in the last year, it would be sourdough. All across the country, people are discovering joy in baking unique, flavorful bread from basic ingredients, using sourdough starters they receive from friends, neighbors, or internet strangers.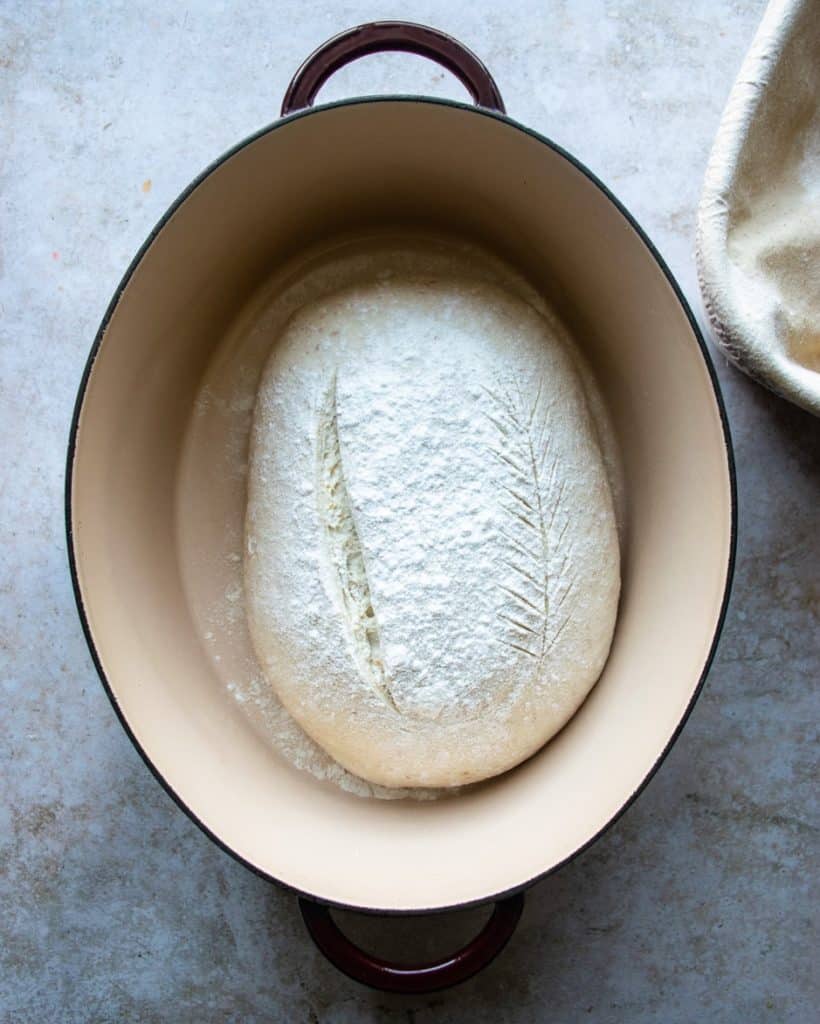 Starting a new bread baking hobby is the trendy thing to do. Meredith is no exception: she credits 2020 as the year she really started experimenting with sourdough bread. Though making sourdough is easy enough a child could do it, Meredith explains, there's one thing it requires: commitment.
A new sourdough starter has to be fed every day, like a baby; no missed weekends, no forgotten holidays away. Later, it does get a little easier: you can move it to the refrigerator and get away with a once-a-week feed. Making the bread itself is an exercise in patience—her recipe takes three days, from leaven to bake-day. Don't let that put you off: though it's not a quick recipe, she tells us, the pay-off is huge.
Did you ever wonder if making pizza dough at home is as hard as it looks? Here's a secret: it isn't! In fact, any beginner can make light, chewy and crisp pizza dough at home.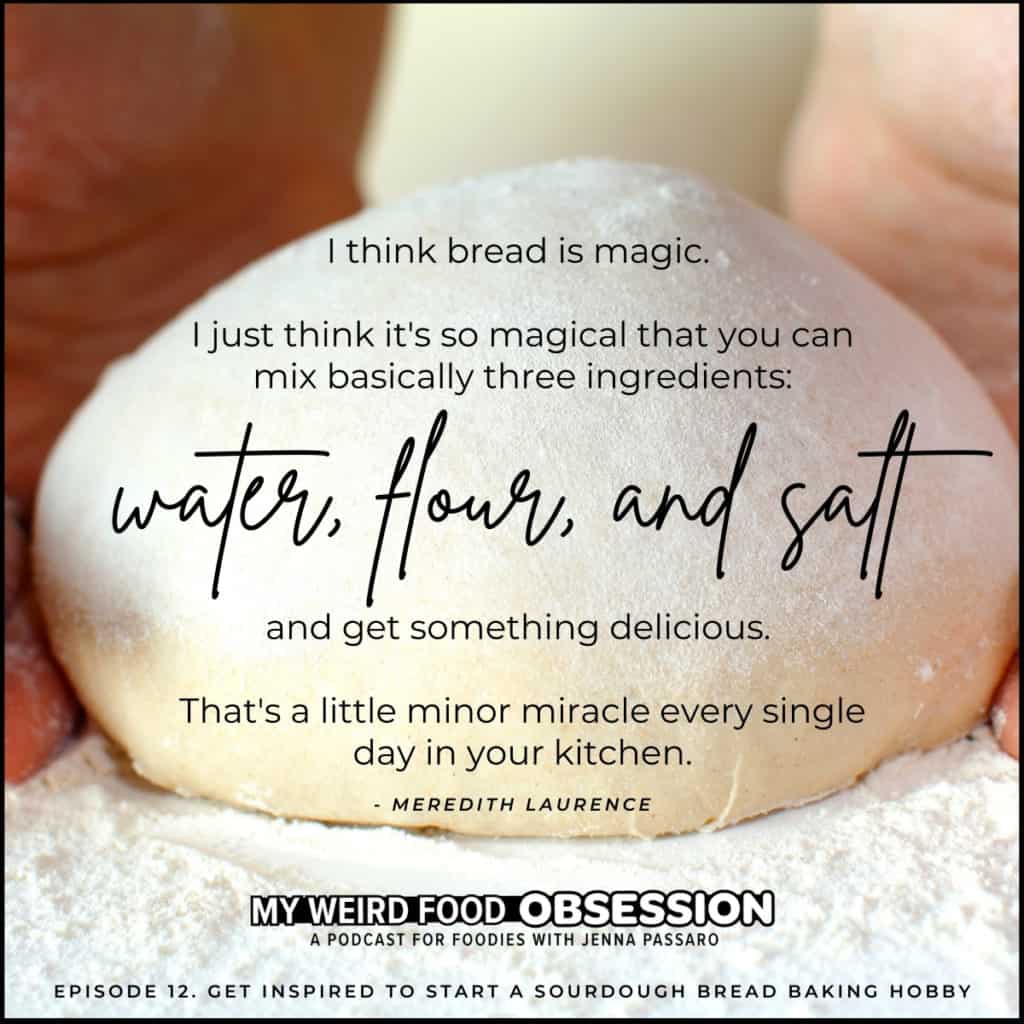 "I think bread is magic. I just think it's so magical that you can mix basically three ingredients: water, flour, and salt and get something delicious. Like that's a little minor miracle every single day in your kitchen." – Meredith Laurence
Tools for a bread baking hobby
You can pick up bread baking as a hobby with nothing but your hands and a bowl, Meredith explained, but that doesn't mean tools don't matter. If you give people the right tools, they have more success and more fun in the process. She left us with some of her recommendations for baking tools that have the potential to make sourdough baking—and any kind of baking—just that much more fun.
King Arthur bread flour (which is higher in protein than regular flour)
You can also find local stone-milled flours in your area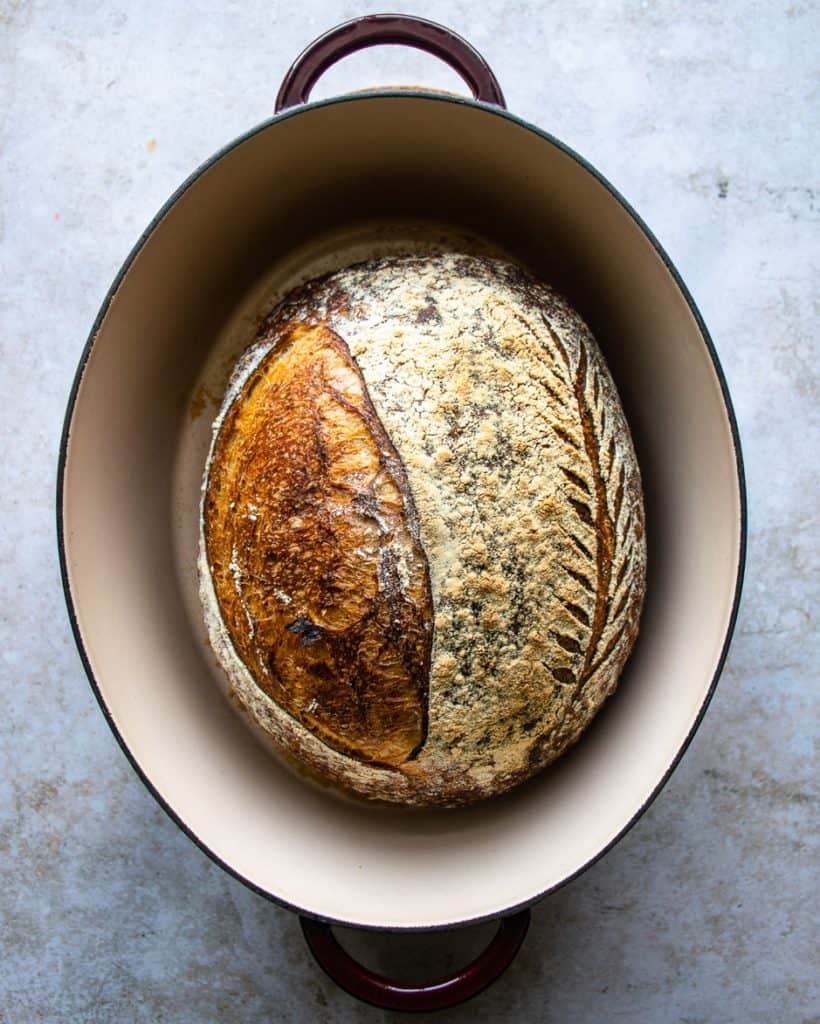 I've dabbled in bread baking at home, from focaccia to sourdough, but I'm blown away by the experience Meredith has professionally as a baker, and how often she makes it. From those first nights at the bistro, where she found happiness in seeing flour, water and salt turn into something delicious, to her quarantine-era sourdough baking: all part of a foodie story that isn't anytime soon. Why not make bread? As she put it: 'that's a little minor miracle every single day in your kitchen if you want.' And don't we all need minor miracles these days?
Love baking bread but want a better way to store it? Check out this post that answers the question: can you freeze bread?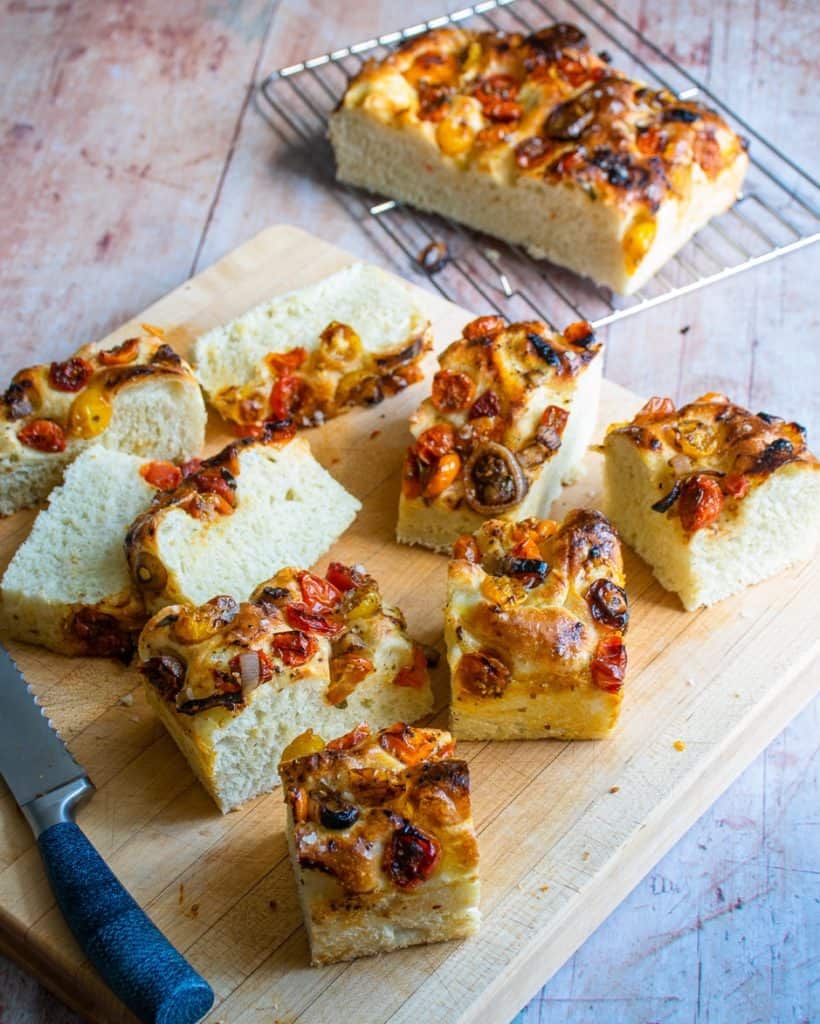 Links mentioned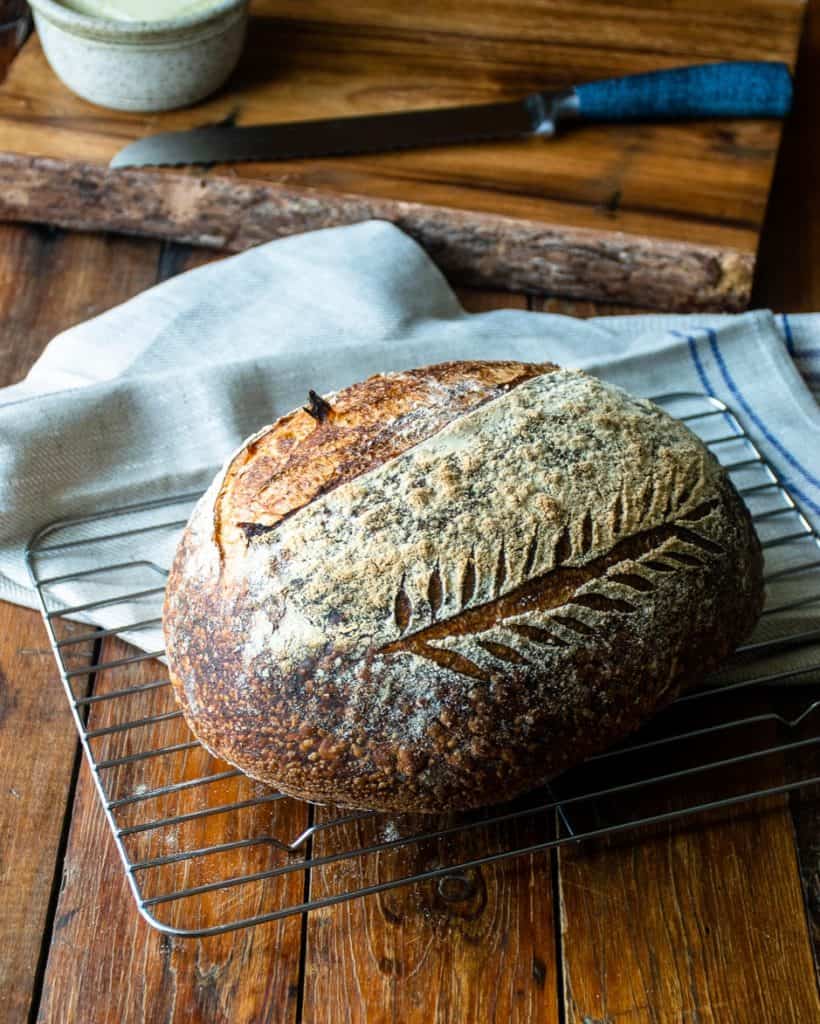 Learn more about sourdough bread baking as a hobby
Listen to My Weird Food Obsession Podcast – episode 12 on Apple, Spotify, or wherever you get podcasts.
More from My Weird Food Obsession