Press "play" to hear episode 11 from My Weird Food Obsession Podcast on Apple, Spotify, or wherever you get podcasts to hear:
How did the instagrammable food trend start?
What food influencers look for in new food trends.
How to become a food influencer.
Photo tips + apps food Instagrammers use.
What it's like to be a food influencer.
Restaurants in PDX.
What's the most instagrammable food?
How to get noticed by restaurant PR.
How to get added to restaurant press lists.
Tips for traveling as a food instagrammer.
Getting paid influencer gigs.
Are there secrets to becoming a food influencer on Instagram? Youbetcha! There are particular apps food Instagrammers use (they usually use a couple at a time!), tricks they have for always getting the best shot at the restaurant, and influencer etiquette protocol they have to follow to get invited back to restaurant openings and foodie events.
In this episode, you'll hear from Erica Tafavoti of Bacon & Braids on how she started a food Instagram account in one city, then successfully moved it to another.
She shares her insider foodie influencer secrets on how she got noticed by predominant PR agencies and started to get on restaurant influencer lists for grand openings, menu launches, and chef special events.
If you're looking for inspiration and actual steps you can take to hop on the Instagrammable food trends in your city, listen up!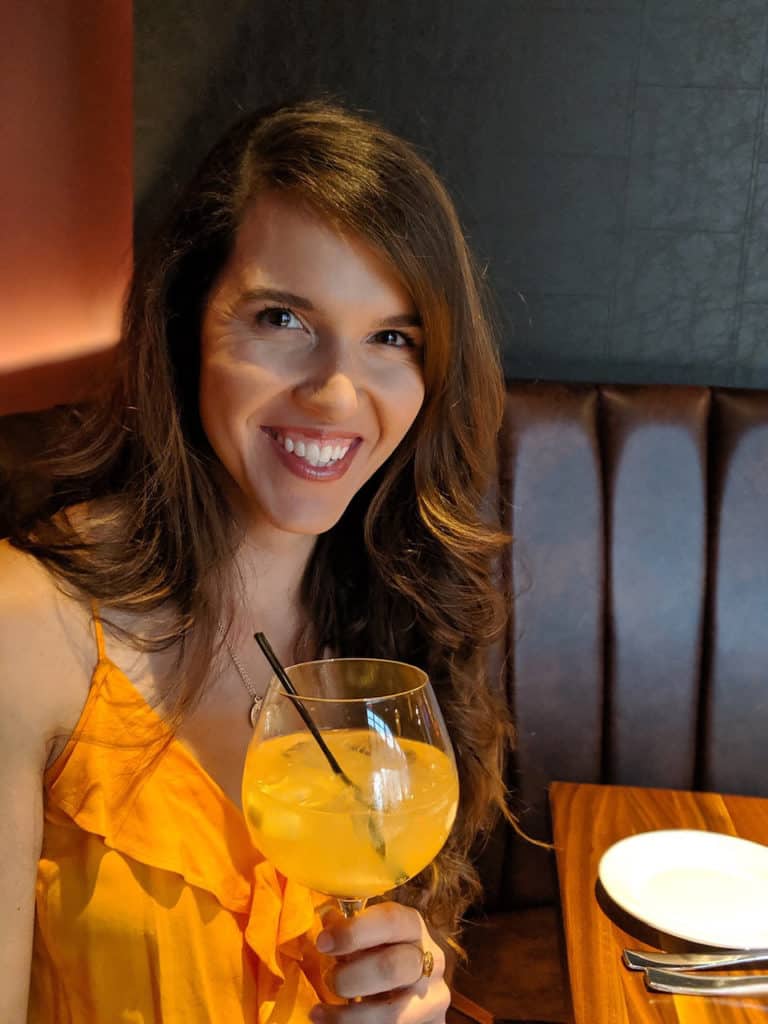 Starting out as a food influencer: No fish too big
Oklahoma city is no food mecca, and when Erica started her Instagram channel she had no big ambitions: just share food pics with an audience a little more sympathetic than the audience for her personal Instagram account. But if there's one benefit to a non-foodie city, it's that there's plenty of room for newcomers. It didn't take her long to be noticed by the people that mattered, get placed on 'the list' of people to invite, and get asked to attend tastings and influencer events.
Cue the move to Portland, an entirely different scene. People here care about their food, with passion, and the PDX foodie influencer scene is pretty much packed full. No one noticed the new Instagrammer from Oklahoma city. But Erica's got a motto: there's no fish too big for me to catch, I can shoot my shot anywhere.
Less than a year after her move, she applied for a media pass to the Feast Portland, Portland's biggest foodie event of the year. Her follower count may have been lacking, but her application was unique, and she got her invitation. It was at that event that she got to meet many of the city's best chefs and chat with other famous food instagrammers, and she considers that event as the turning point where she became an insider in the Portland food scene.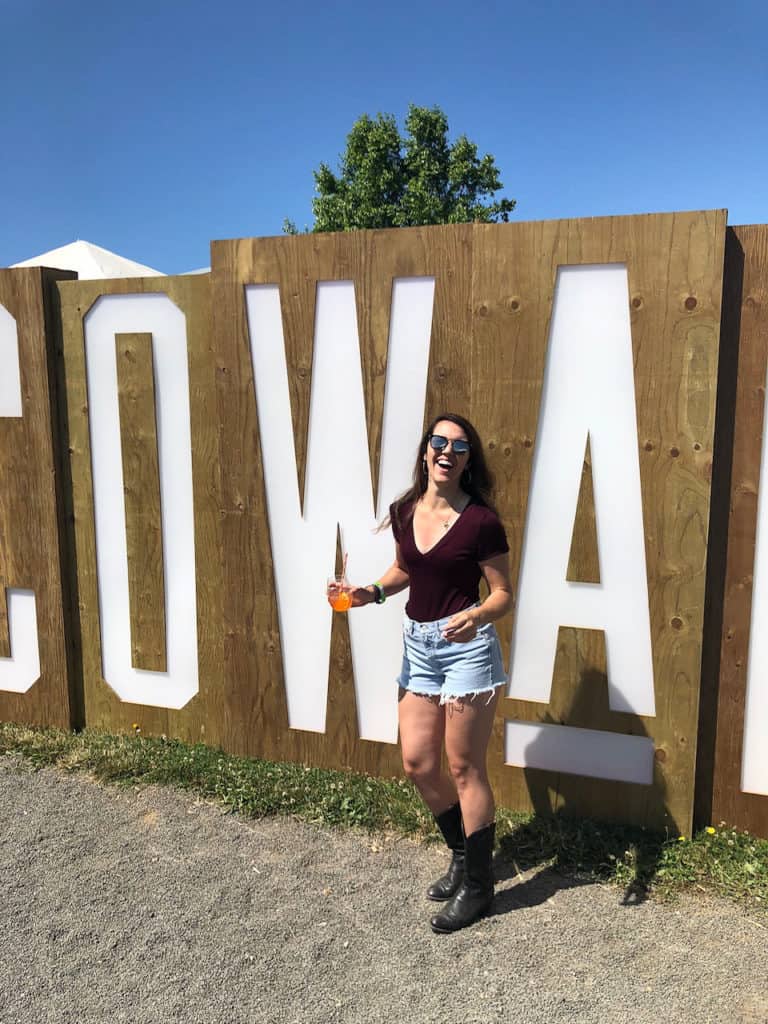 "Never hesitate to be the one that speaks up and says, I don't know what this thing is. And I think a lot of people are afraid to do that. Because they don't want to seem like they don't know food." – Erica Tafavoti
Enjoying Instagrammable food: a hobby that could almost be a full-time job
Although some Portland food Instagrammers are at it full time, Erica's chosen to keep her food hobby as just that—a hobby. In real life, she works for a tech company and runs a mental health podcast as well. As she explains in the podcast, this really takes the pressure off and lets her enjoy both the food she eats and the foodie scene.
In fact, most of the time she doesn't even tell restaurants and food joints she visits just who she is. If she does, there'll be free food—and an obligation that goes with that; the restaurant will be hoping for a little advertising. Instead, she prefers to eat her meal, chat with the staff or chef about the ingredients and cooking process, and let them find out later who has been visiting.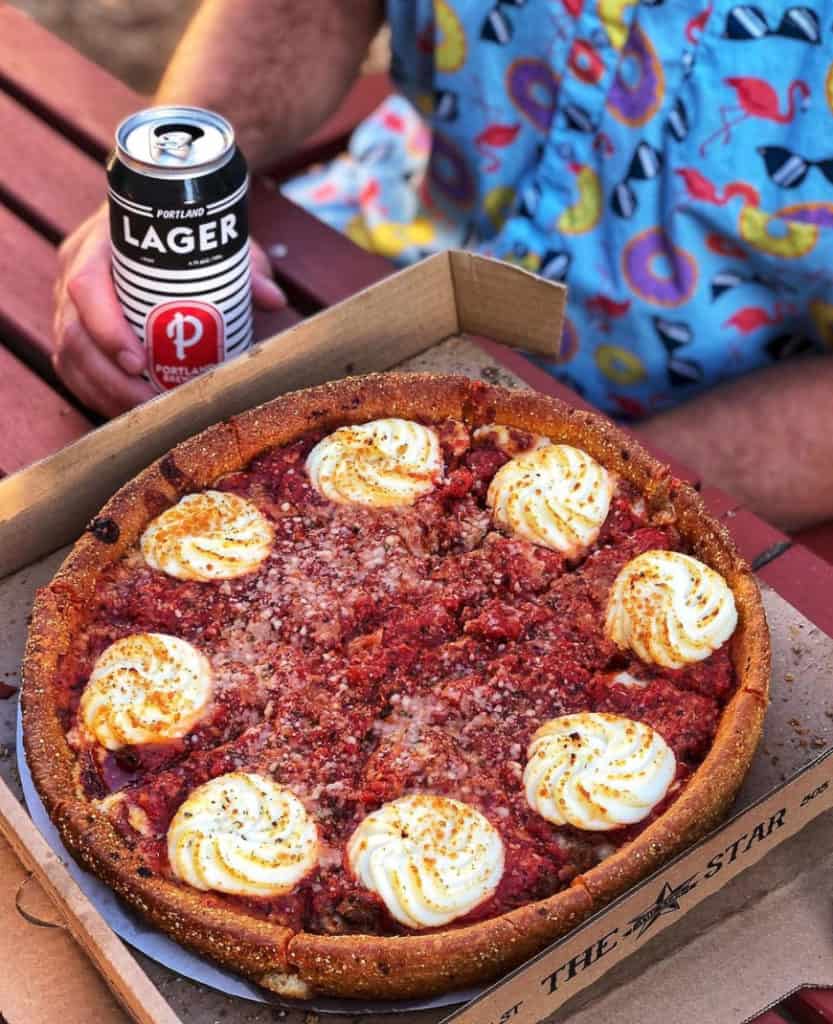 Though invitation-based events are fun ways to sample the best of the city, they can get awkward, and—as she explains in the podcast—you almost never get to eat hot food. Everyone there needs to photograph first, and sometimes you've got a whole crowd of influencers all trying to take a unique, best-in-class picture of the same little plate.
She tells a funny story of a pizza sampling where—just before he was about to take his first bite—a piece of pizza was whisked away from her fiancé's hand for another picture. Then the whole pizza was taken away for better lighting, and they never got to taste it.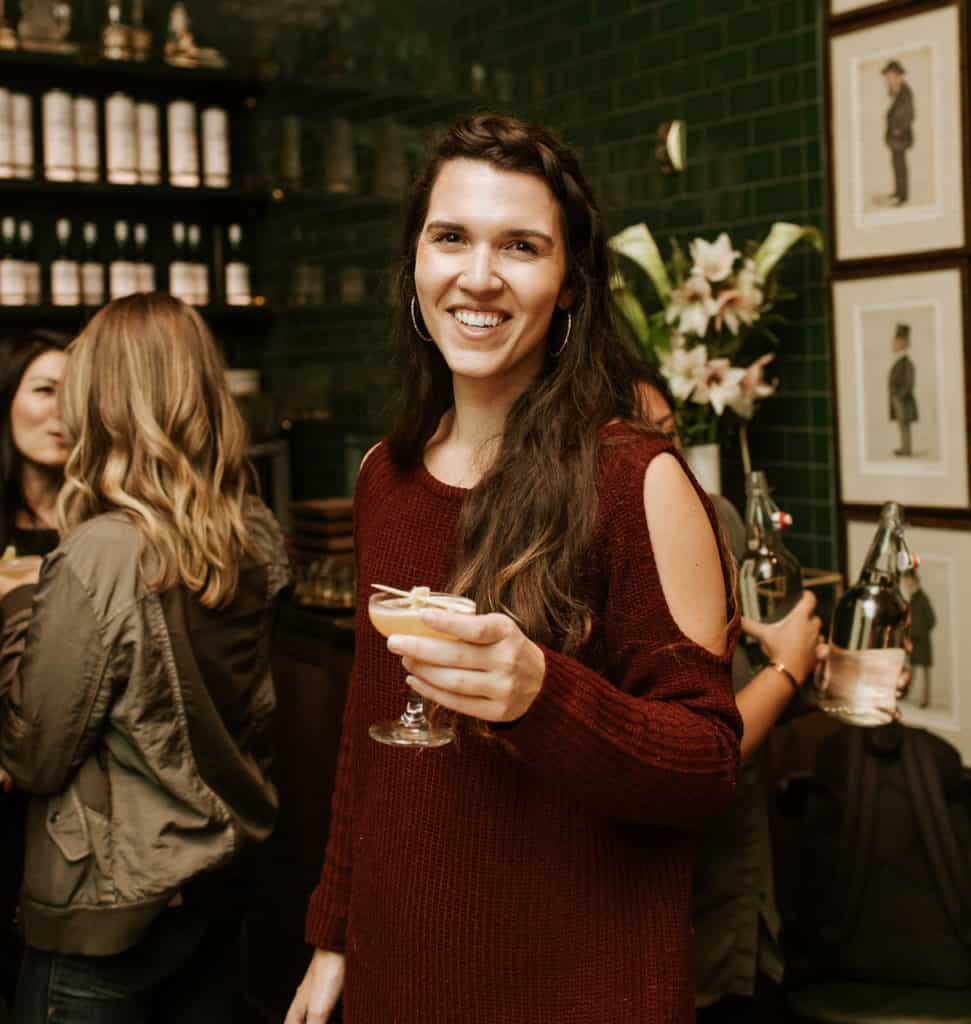 Instagram-worthy food shots: getting that perfect feed
Being a food and travel influencer means getting the best shots under non-ideal conditions, and sometimes you're served an aesthetically perfect plate of food at a table too dark to get any decent pictures at all. If there's one thing you can't replicate, Erica tells us, it's good lighting. She learned to be bold about asking the hostess for a seat change, and getting a window table whenever possible to let in as much natural light on her food as possible.
Once the pictures are on her phone, a little editing with her favorite apps gets them ready for the Instagram feed. The Google Snapseed image editing app is Erica's all time favorite, and one she pulls out for almost any food shot. She loves the ability to use the same preset filters on all her pictures, something which provides an all-important cohesiveness to her Instagram feed.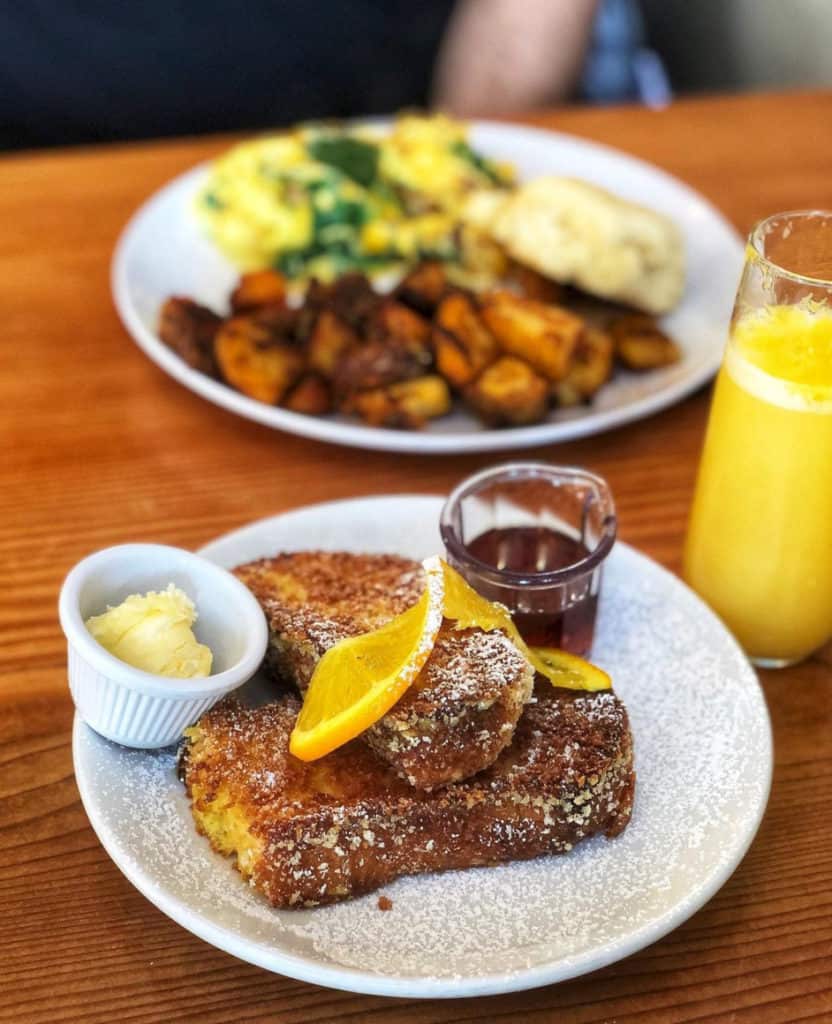 Another app she recommends is, surprisingly enough, Facetune. No, she's not worried about blemishes on her face: but it turns out this popular app is just as good at removing crumbs from the table or a corner of a napkin sticking up in an awkward place. Cleaning up distractions is an important pre-posting step that allows the focus of her images to be exactly where she wants it: on the food she was about to enjoy.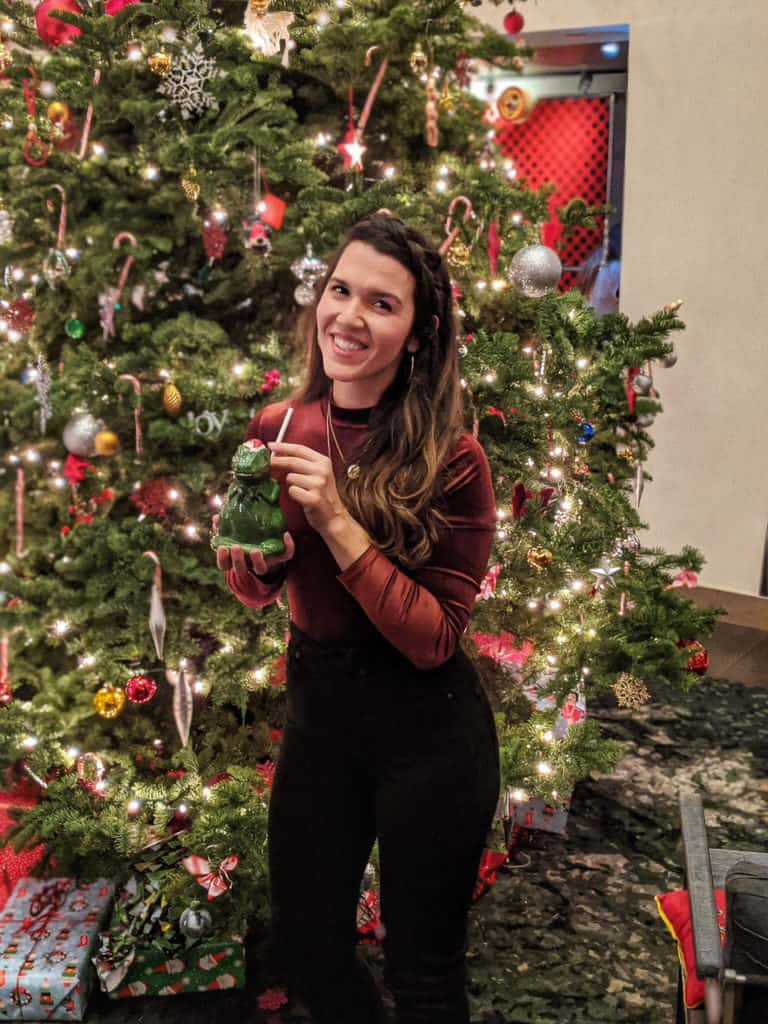 It's fun to be a food influencer in PDX, a super-foodie town. After a day of marketing work, there's nothing better than having a happy hour or dinner event to look forward to. Our restaurants here have high-class food but usually have really casual dress codes and feel cozy. It rains so much, we need cozy!
I had so much fun comparing notes with Erica, and she shared so many of those practical insights that are worth their weight in gold for anyone wondering how to be a food instagrammer or aspiring food and travel influencer. You'll want to make sure you listen to the whole podcast for an insiders perspective on the PDX food scene.
Learn more about food influencing on Instagram
Listen to My Weird Food Obsession Podcast on Apple, Spotify, or wherever you get podcasts – episode 11
Links mentioned
More from My Weird Food Obsession