Today, learn how to purchase ribeye steaks with these tips. Ribeye steaks are one of the most flavorful steak options out there. They come from the cow's upper rib, making them a delicious and tender steak cut. Let's dive in.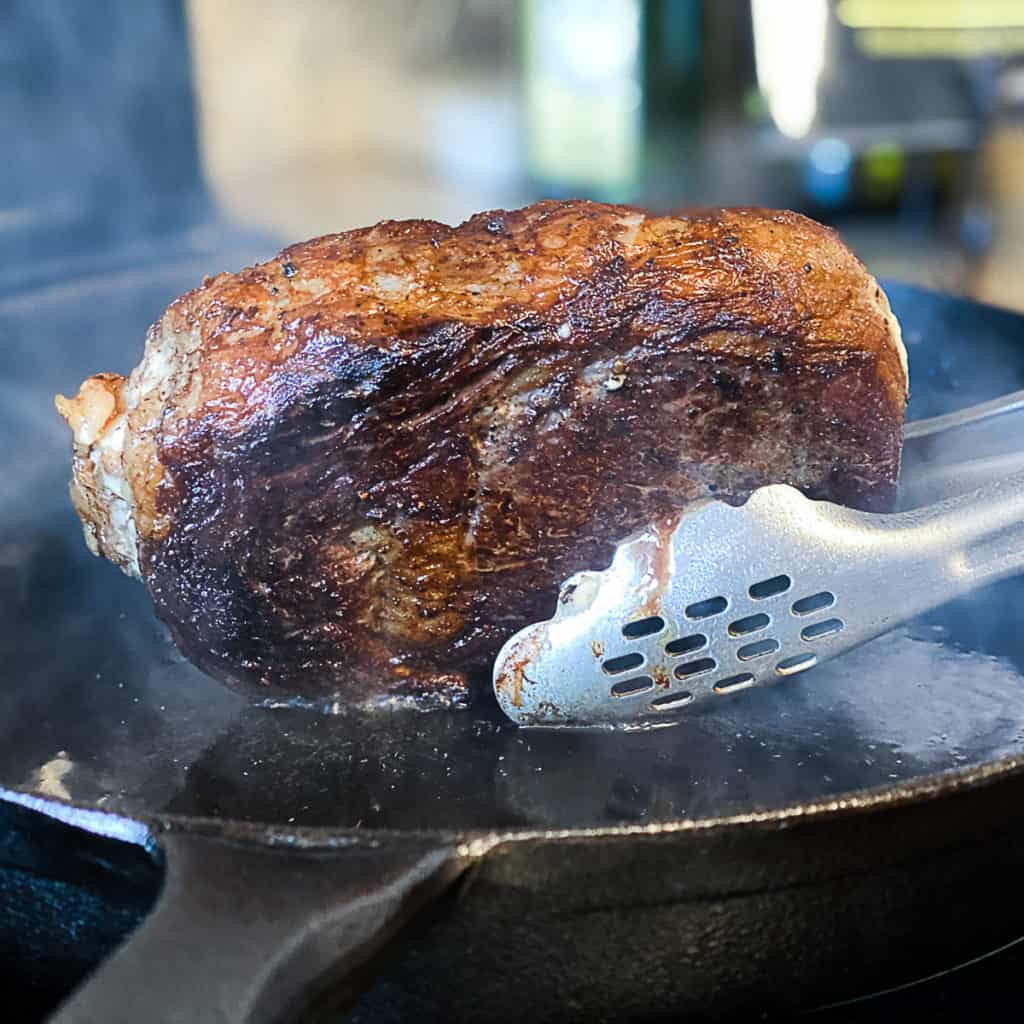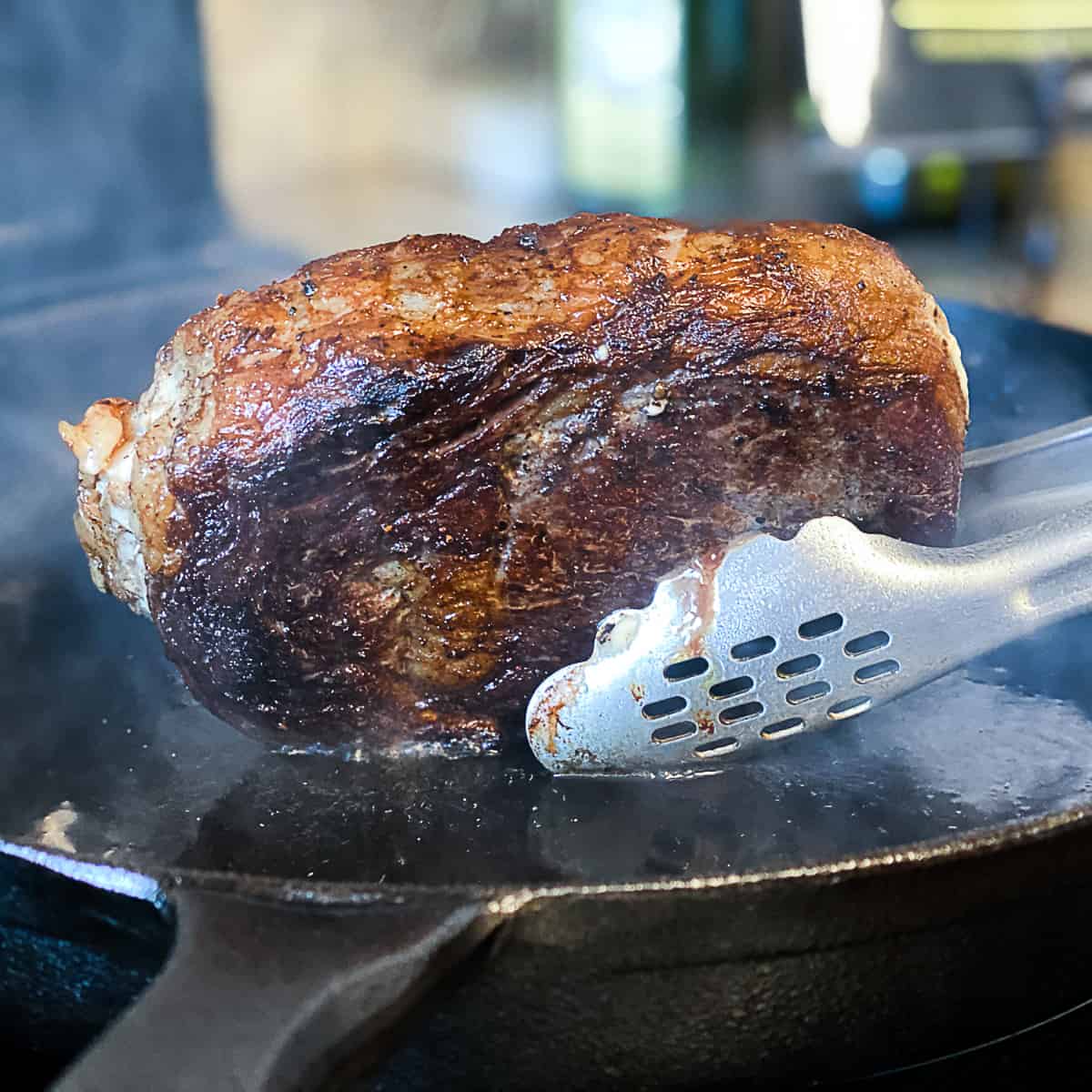 How to purchase ribeye steaks
You'll want to ensure you're buying the best quality ribeye steak for your sous vide steak dinners.
When you go to buy ribeye steak, here are the main things to consider:
What the cow was fed
How thick the steaks are
Do you want bone-in or boneless ribeyes?
How are you going to cook them?
What's the desired level of doneness (or what temperature will you cook them to?)
Thoughts on fat marbling
And more
See how to griddle ribeye on the Traeger Flatrock Grill…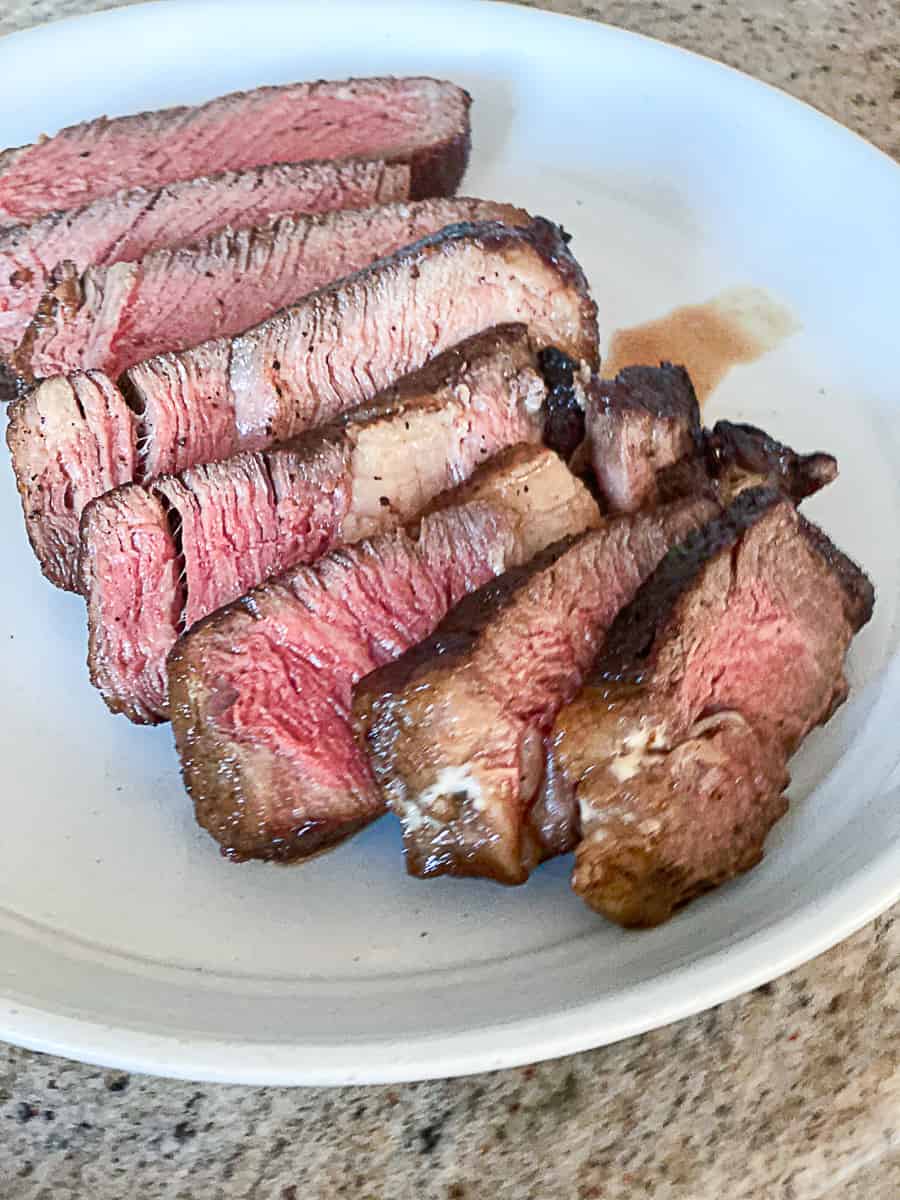 Grain-fed or grass-fed: what's the difference?
First, know where you're buying the steak. Were the cows grain-fed or grass-fed? As long as the cows were fed grass their entire lives, they have a high nutrient content. But many steak enthusiasts argue that grain-fed steaks have better marbling content.
So when it comes to the grass-fed or grain-fed debate, there is no right or wrong preference.
Know what else is amazing? See my new recipe for tri tip and t bone steak in oven.
Considering size and thickness of ribeye steaks
You'll next want to look at the size of the steak. This recipe for sous vide boneless ribeye steak is ideal for a steak 1-2" thick. The different levels of thickness will impact the cook time for steak. If cooking a few steaks at once, choose steaks that are the same size so they cook evenly and over the same time.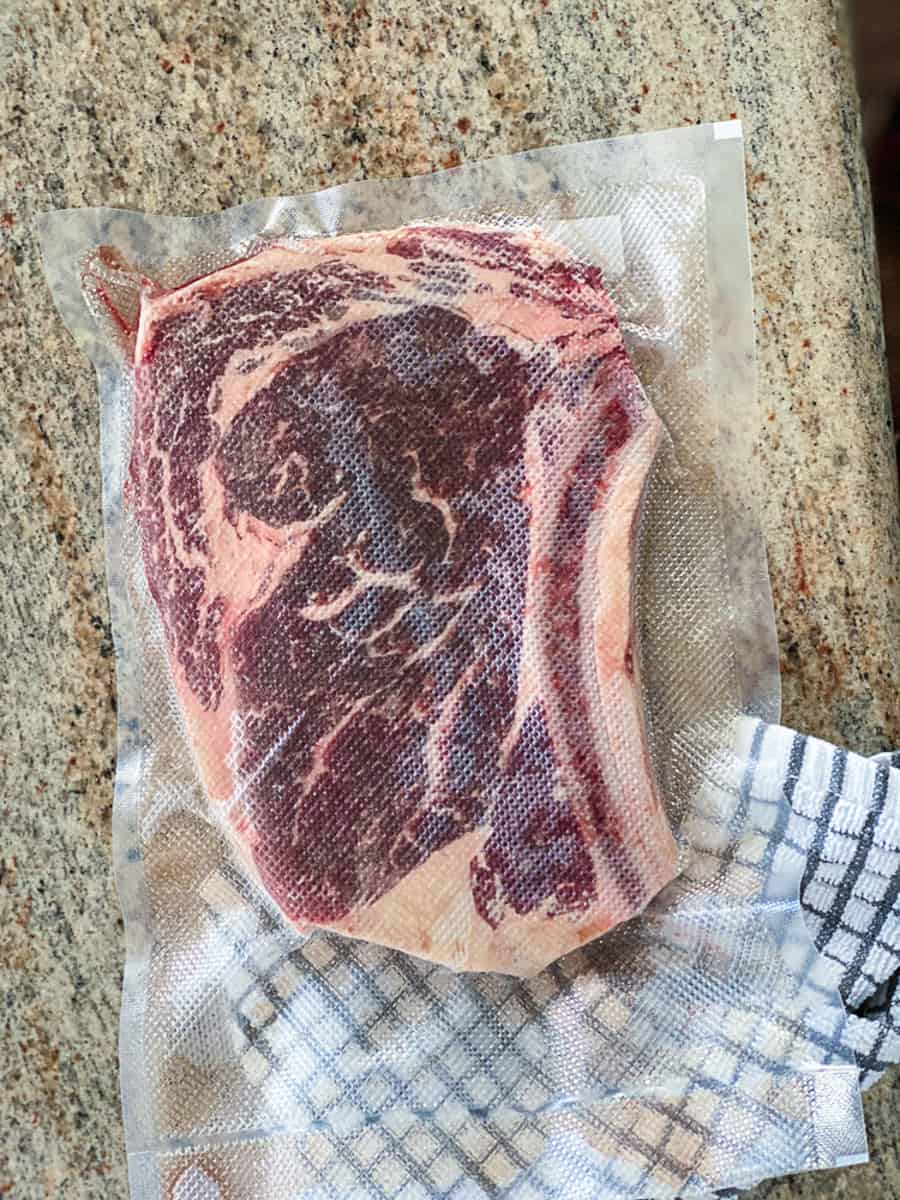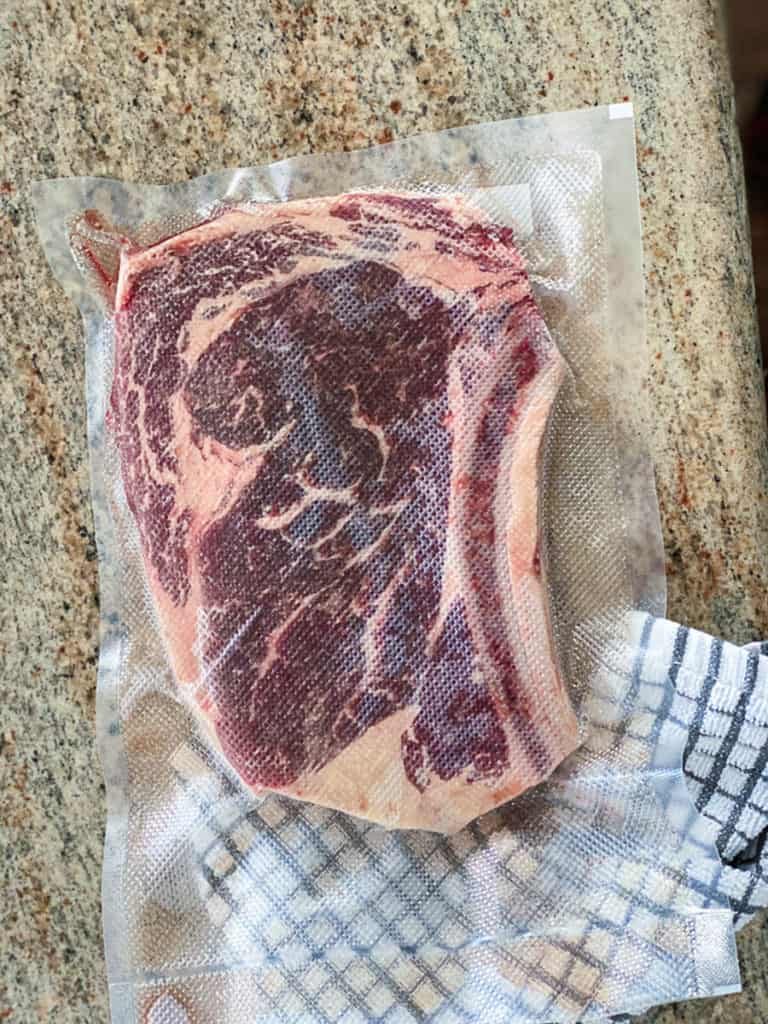 What about marbling?
The next thing to consider when purchasing ribeye steaks is to look at the fat profile, also known as marbling. While you can go by looks (marbling has a good mix of white fat and red meat), I actually suggest identifying different USDA grades.
Here are the grades, from highest to lowest:
USDA Prime Beef
USDA Choice Beef
USDA Select Beef
If you're not based in the US, check your local country's beef grades — though they're likely similar.
While USDA Prime is the ideal choice, only a small percentage of steaks in the US are Prime. If you can't find a Prime cut, choose a Choice one.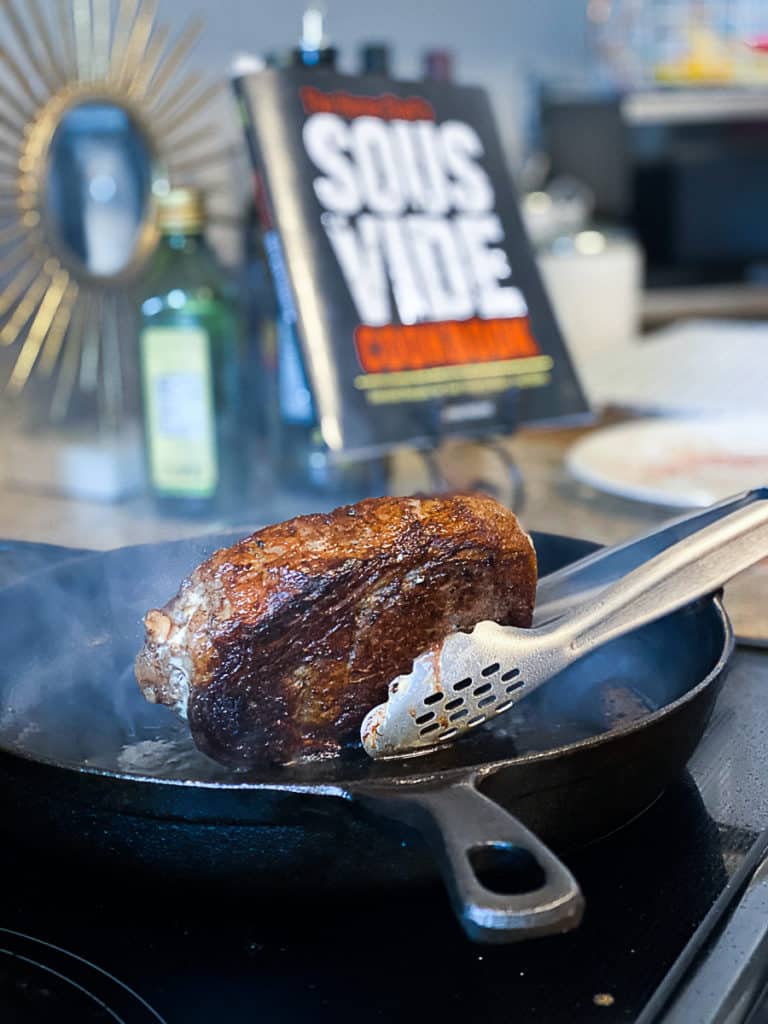 Where do you find the best ribeye steaks?
Your local grocery store, your local butcher shop, and online and mail order stores all have great steak selections. See the bottom of this post for specific details on where to purchase ribeye steaks.
Cooking boneless vs. bone-in steaks sous vide style
Fortunately, there aren't many differences between cooking boneless vs bone in ribeye steaks when it comes to sous vide cooking. Unlike traditional cooking, sous vide is a more consistent method. Using an immersion circulator will allow the meat to cook to the same temperature, bone or no bone.
See this smoked ribeye recipe…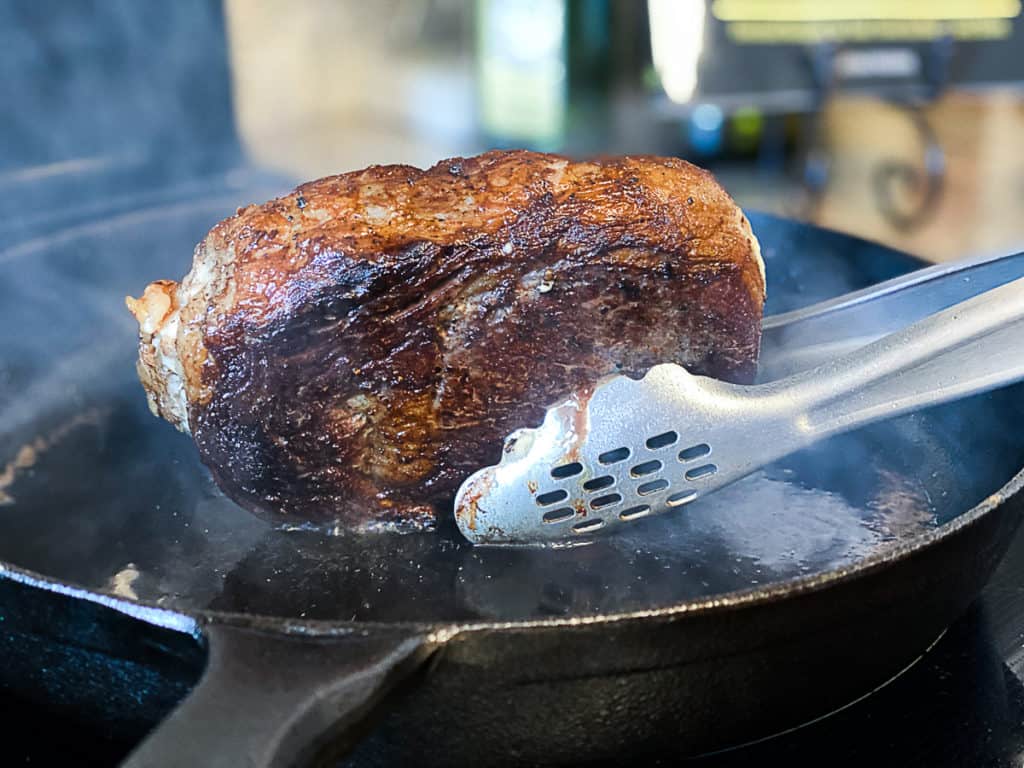 Final tips for finishing ribeye steak in cast iron or on the grill
If you're grilling or searing ribeye steak in a pan, your steak may be slightly rarer around the bone. But don't change up your cooking time — if your steak is a little rarer than what you would like, heat the steak on the cast iron skillet for a minute or two longer (we'll discuss this more in another section). Try sous vide ribeye with mayo sear for a delicious new way to finish your steaks.
Learn more about the mayo sear technique. It's delicious on all sorts of sous vide beef recipes including sous vide hamburgers with mayo sear.
This is a common issue that occurs when you sous vide all bone-in meats, not just steak. Something like this sous vide whole chicken recipe and these sous vide bone in pork chops have a similar result.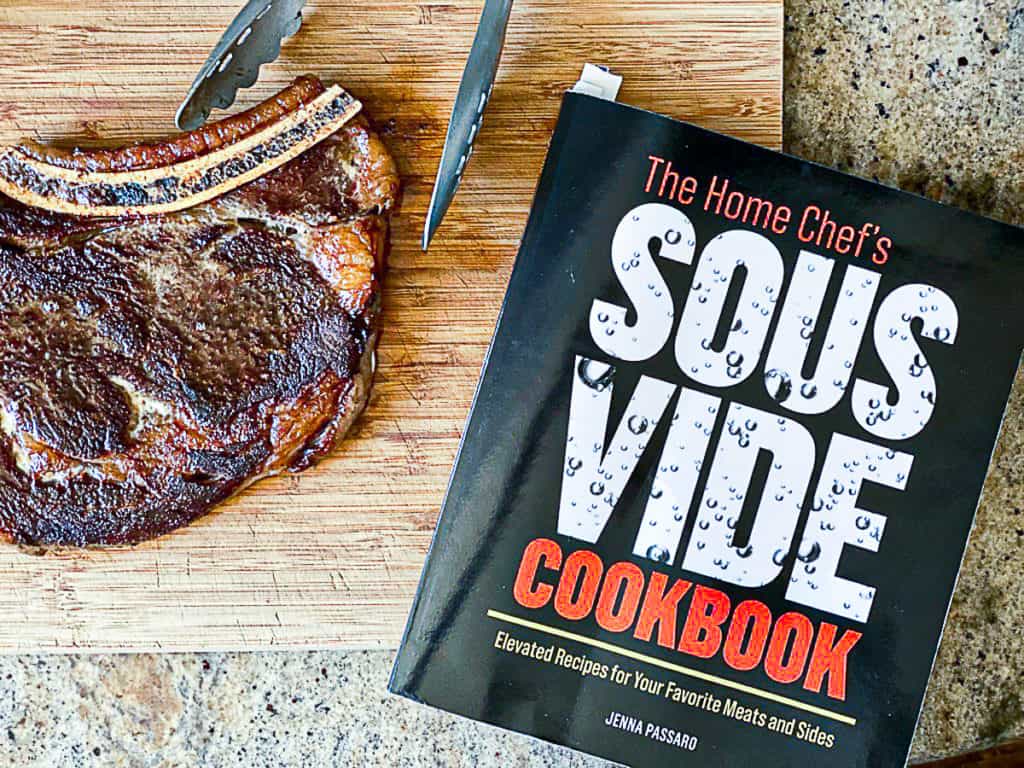 Find new ways to enjoy your favorite food with sous vide cooking with my new book – The Home Chef's Sous Vide Cookbook.
Love ribeye? See how to purchase ribeye and learn the secrets to perfectly grilled ribeye.
Are you a foodie, too?
Leave a comment here or find me on Instagram @sipbitego to let me know what you think about this recipe.
Want to make restaurant-style food at home? I'll teach you how, with in-depth video guides on the Sip Bite Go channel.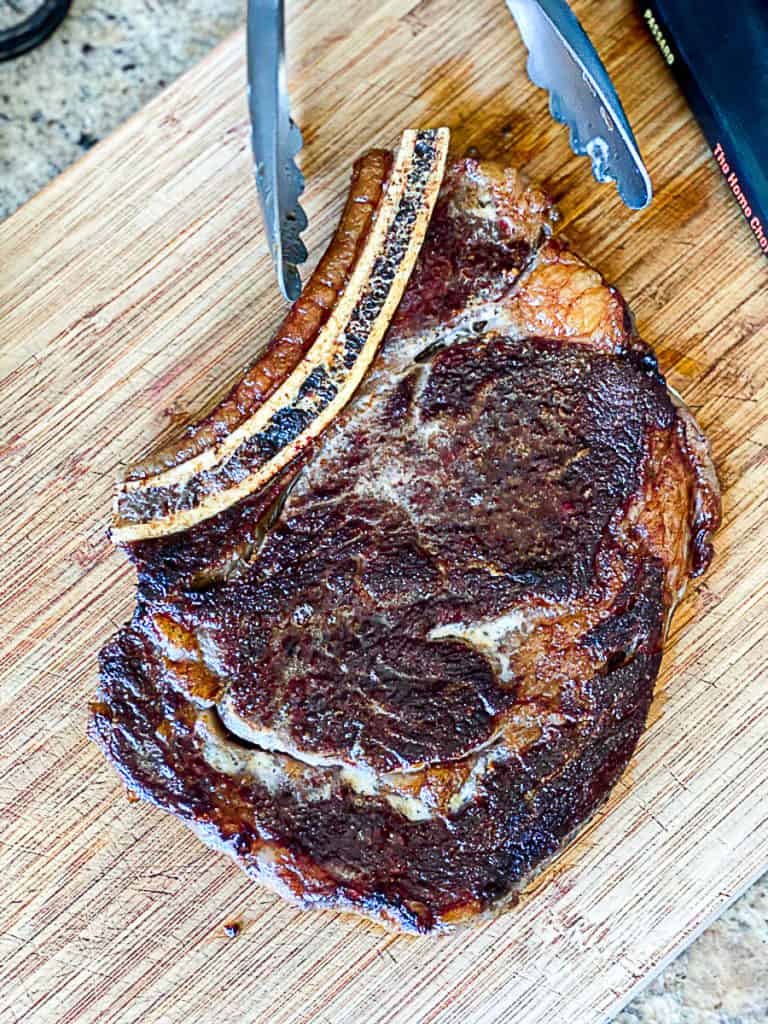 The Perfect Sous Vide Setup
Everyday I'm asked, "what do you need to sous vide food?". Here's my answer.
Try a new sous vide recipe…