Hey Dallas foodies! Next time you're in the North Dallas area, check out this spot… Today I'm reviewing Ford's Garage Menu, from the Plano, Texas location of this yummy burger restaurant and craft bar…
This Plano burger restaurant is so much fun for the whole family…
Can't wait til you see the photo of the URINAL at the bottom of this post!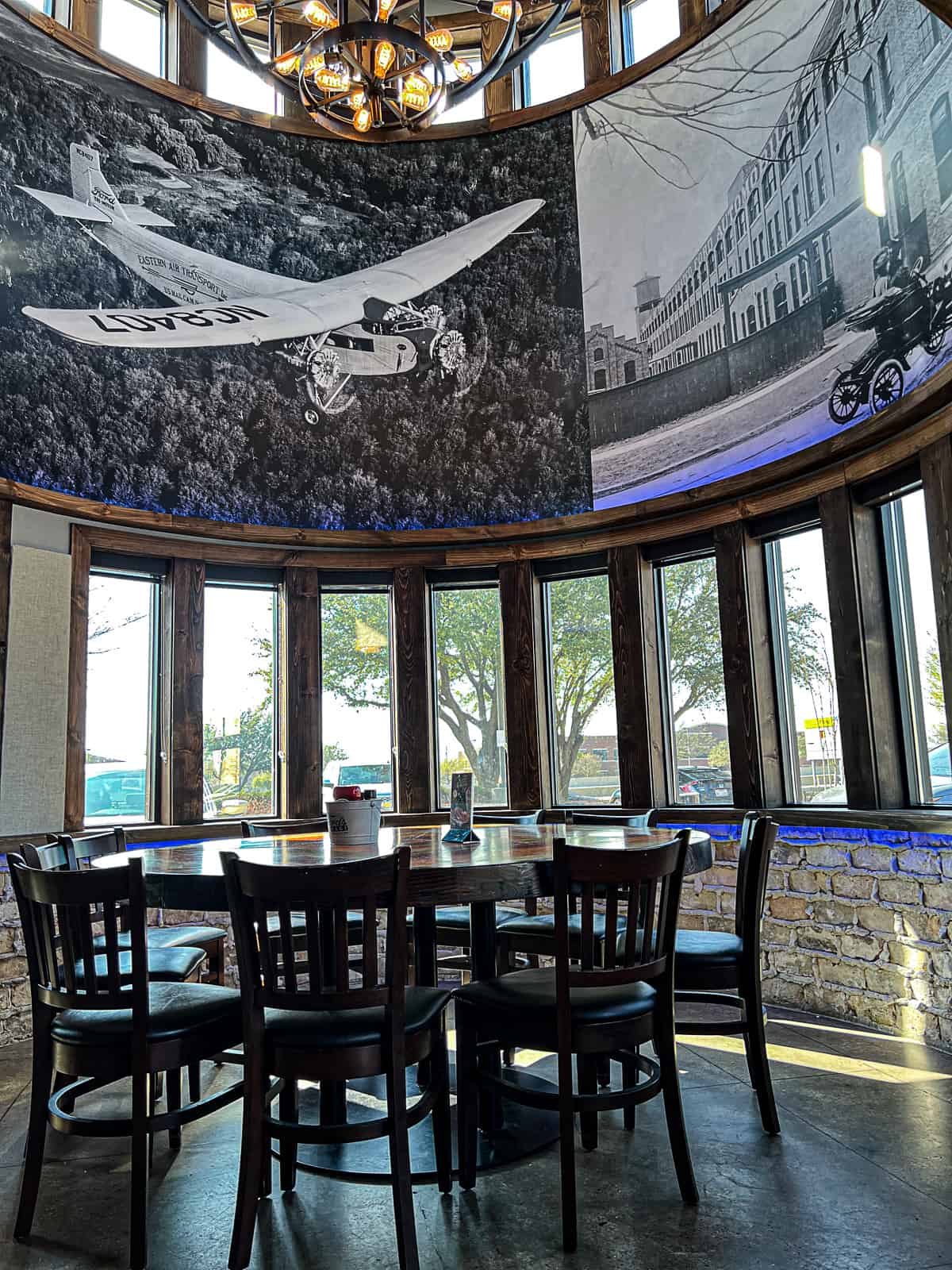 Follow Sip Bite Go on Instagram and TikTok for more Plano foodie restaurants and reviews…
Why Ford's Garage food and atmosphere is so great
Delicius hamburgers!
Car themed throughout – in the most unexpected places (like the bathroom – scroll for pics).
Craft brews on tap.
Casual.
Fun bar area.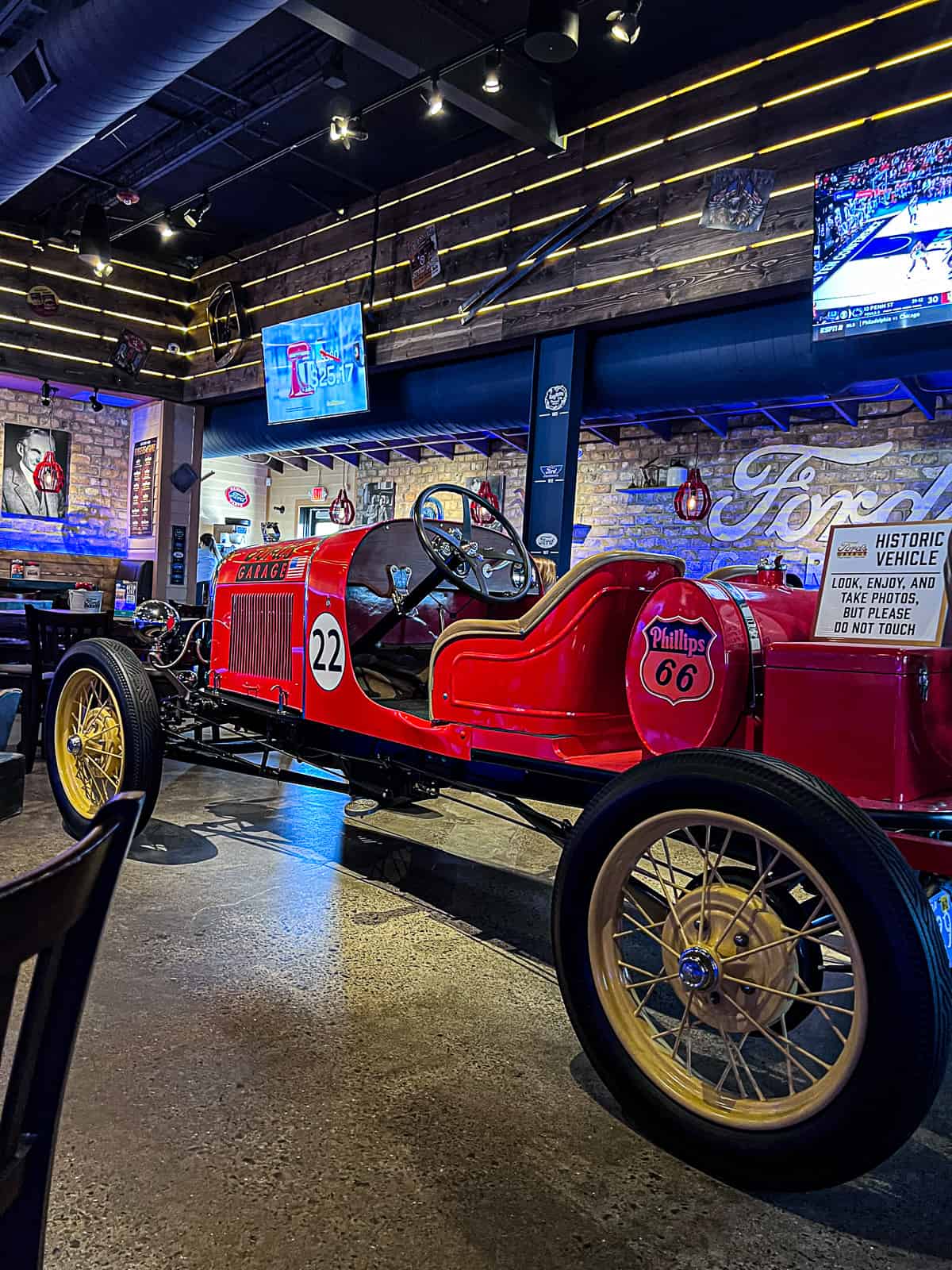 Favorites from the Ford's Garage Menu…
Here's what we ordered and loved…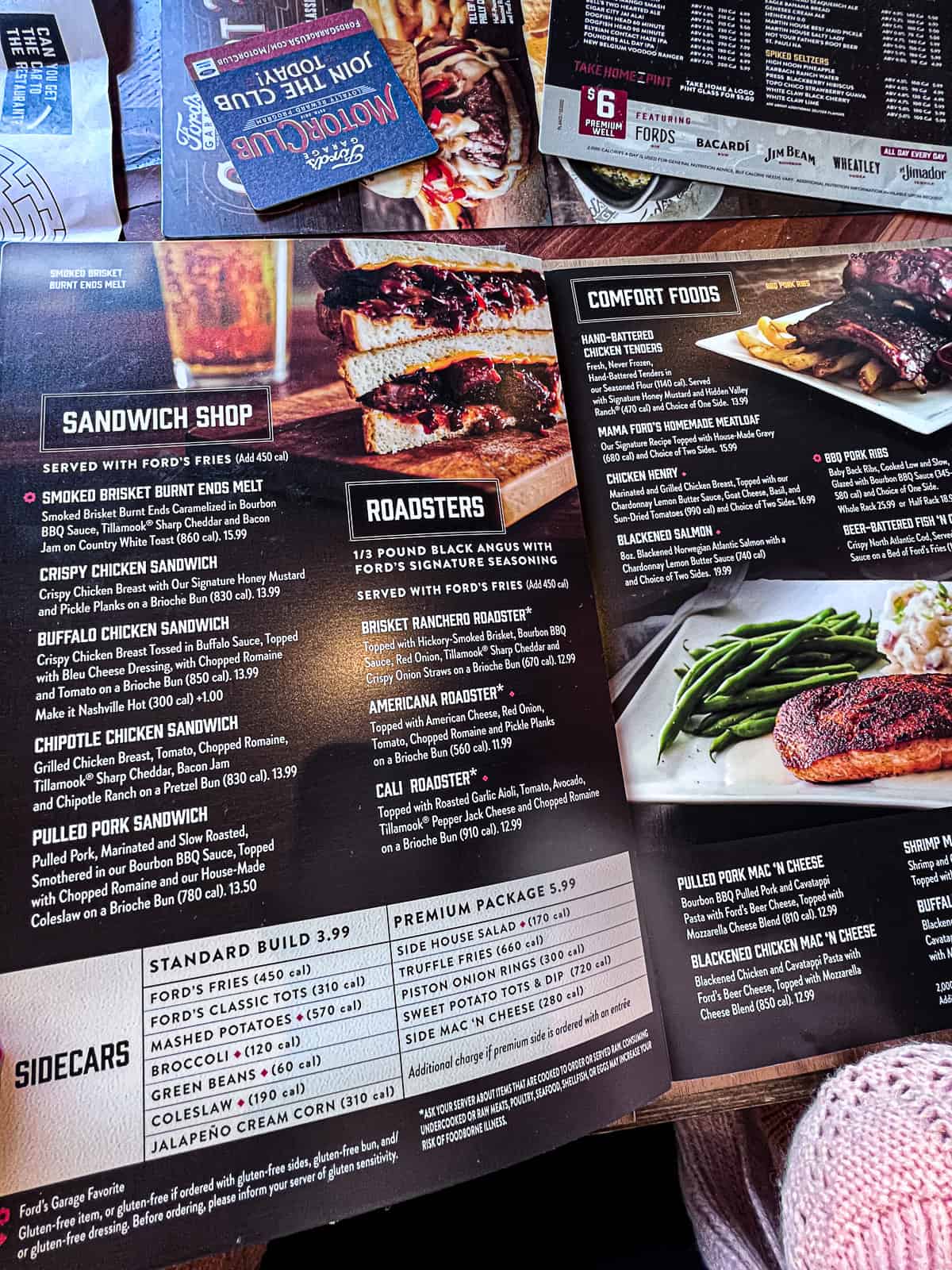 Cali Roadster Burger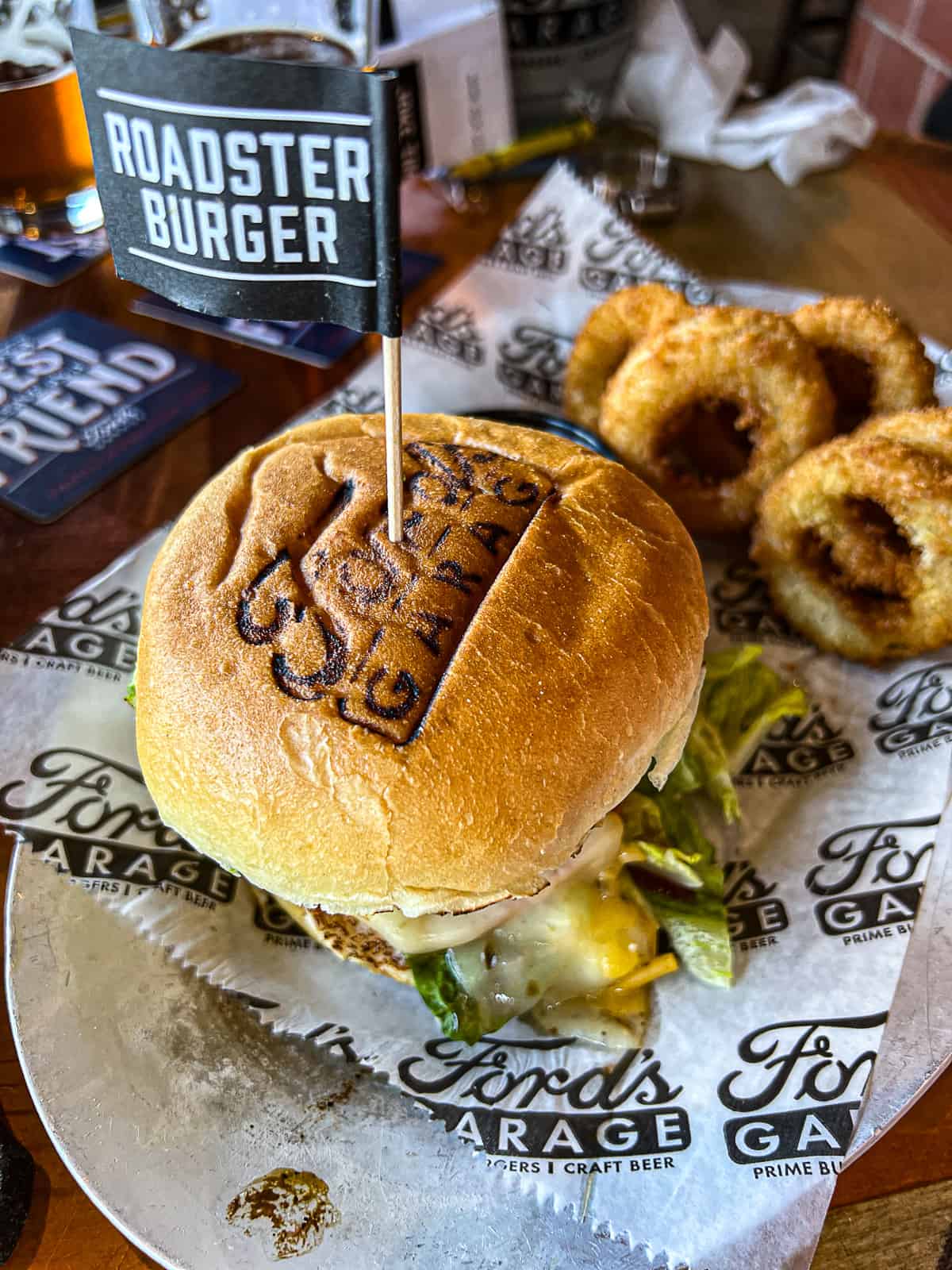 Quite delicious!
Perfectly seasoned hamburger patties loaded up with toppings…
See how to toast buns on griddle…
Brisket Burger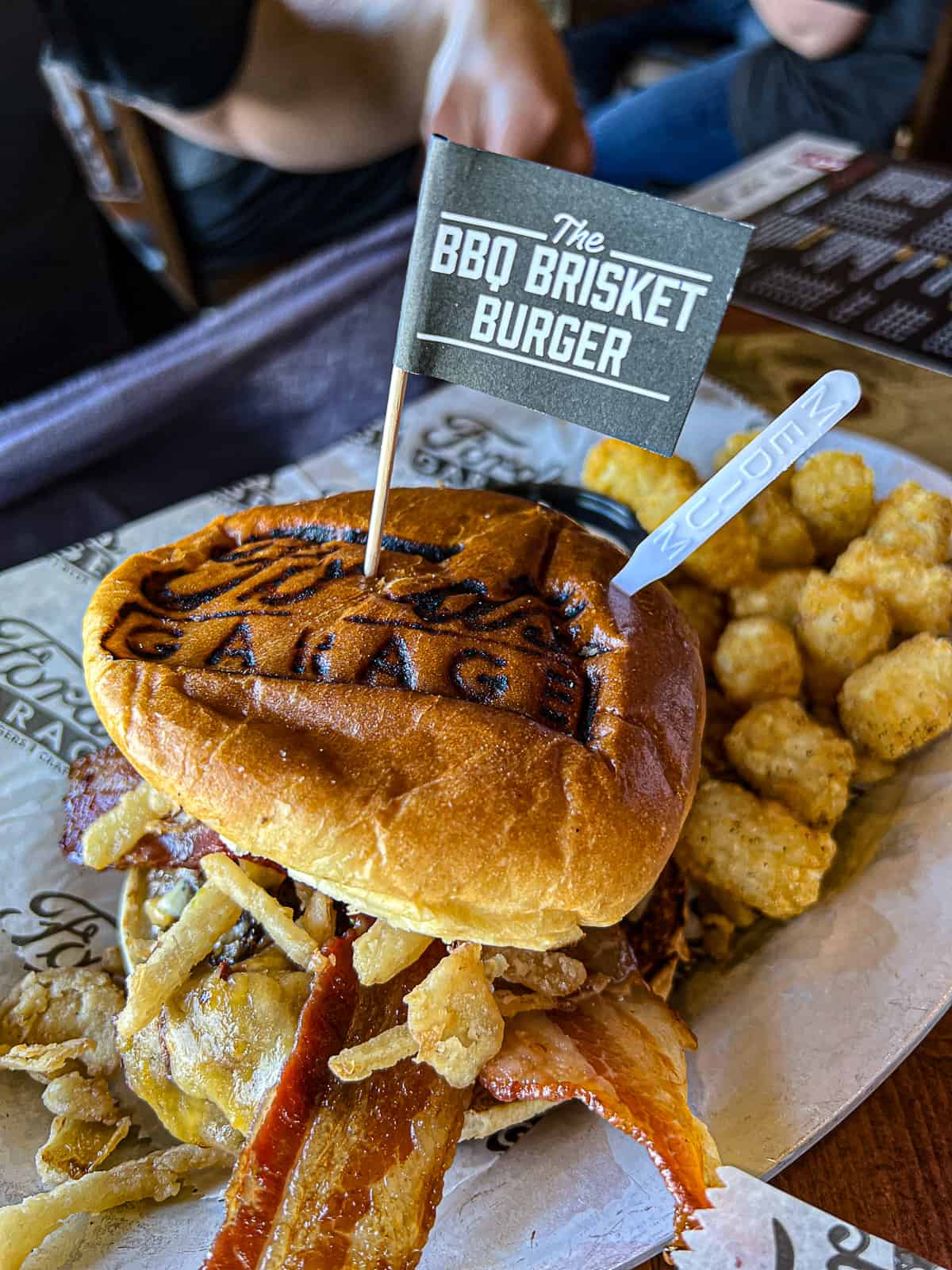 Who doesn't love a big huge pile of smoked brisket?
See how to make Treager smoked brisket at home…
Abita Beer
They definitely have some great beers on the menu…
You don't find Abita served everywhere.
It is one of our favorites!
Kids menu at Fords' Garage
Here's a look at the chicken fingers platter…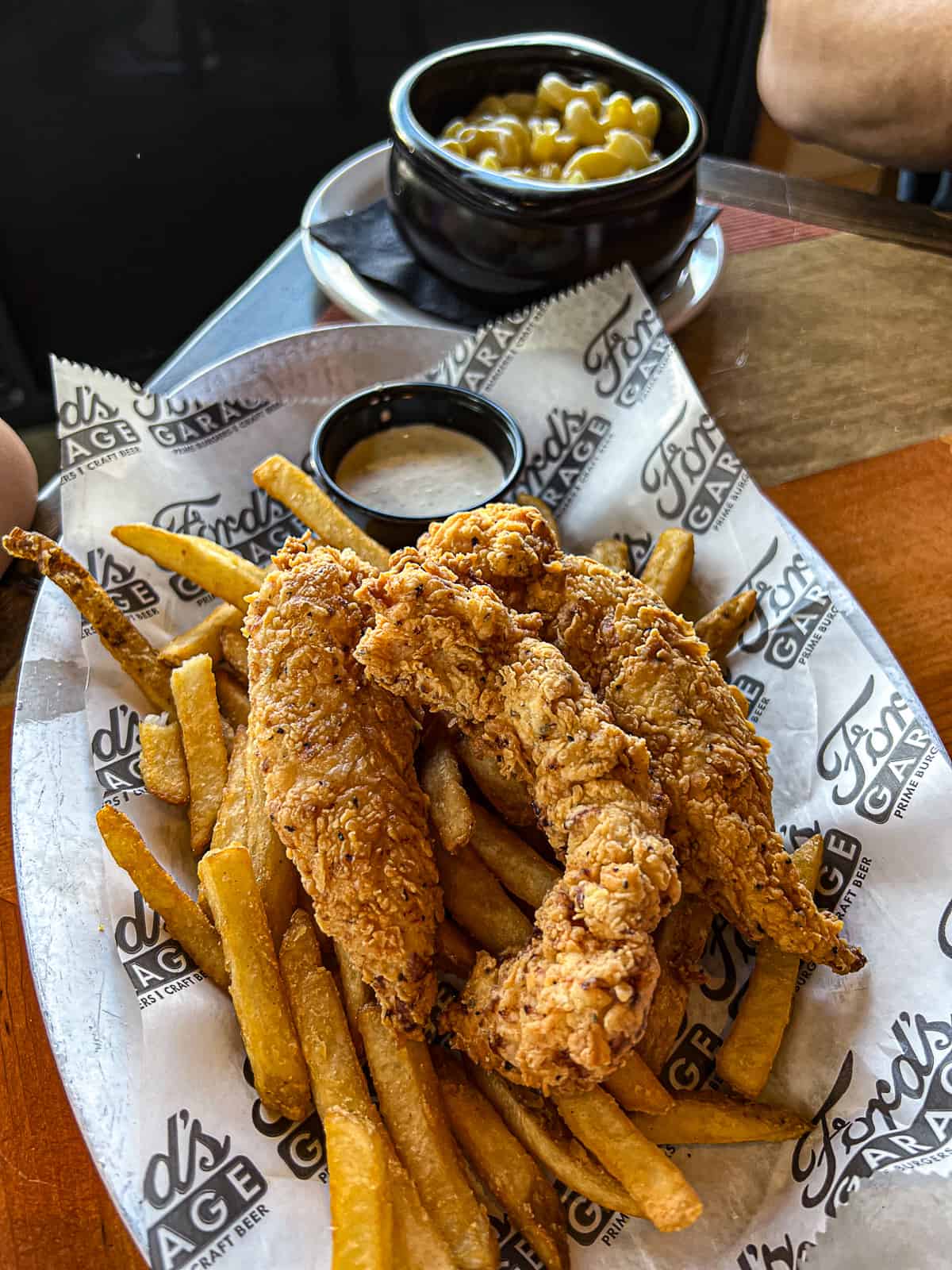 Bar at Ford's Garage Restaurant
Here's a look at the car-themed bar inside Ford's Garage…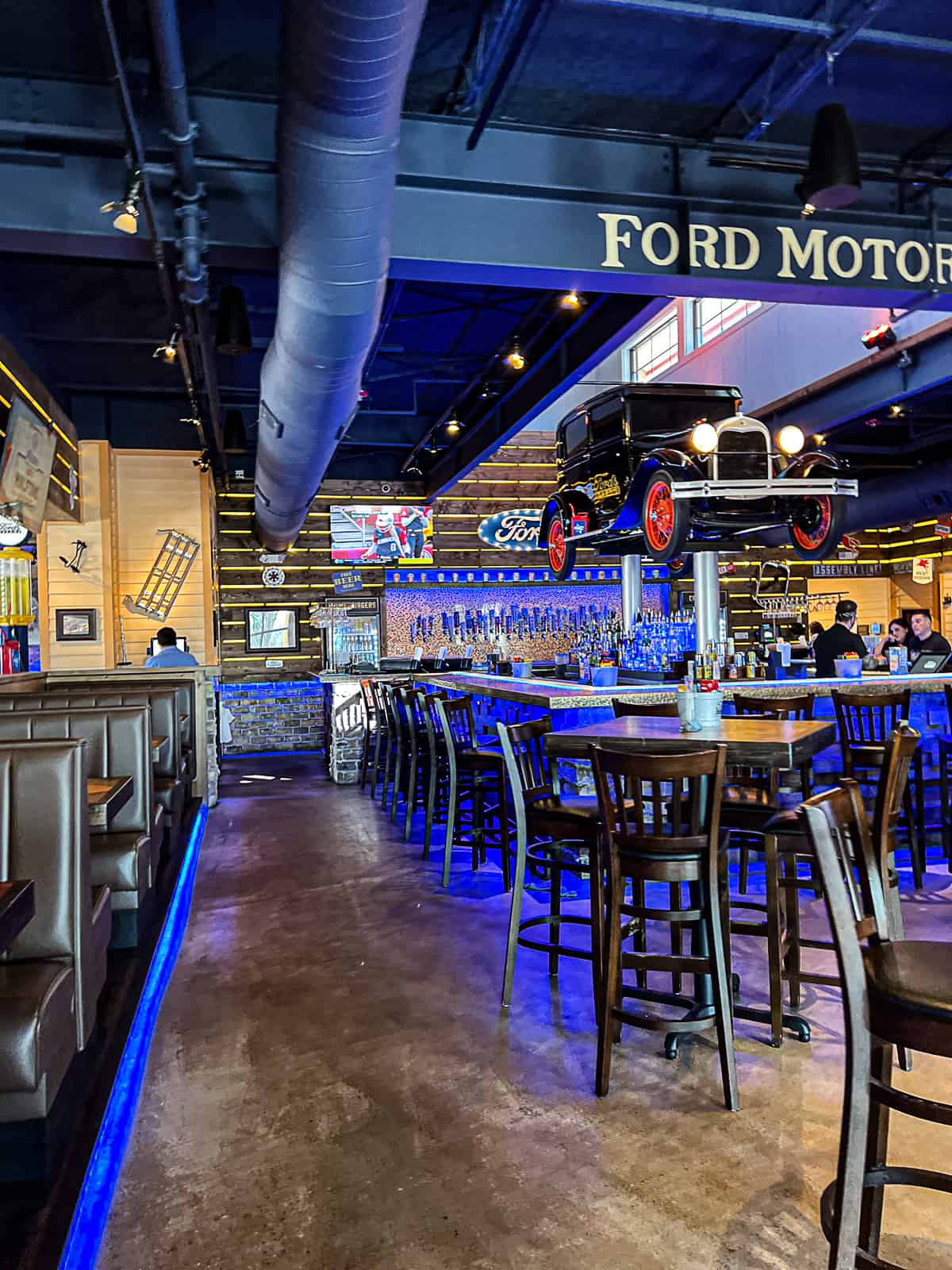 I don't know how they got a car in the bar, but, wow..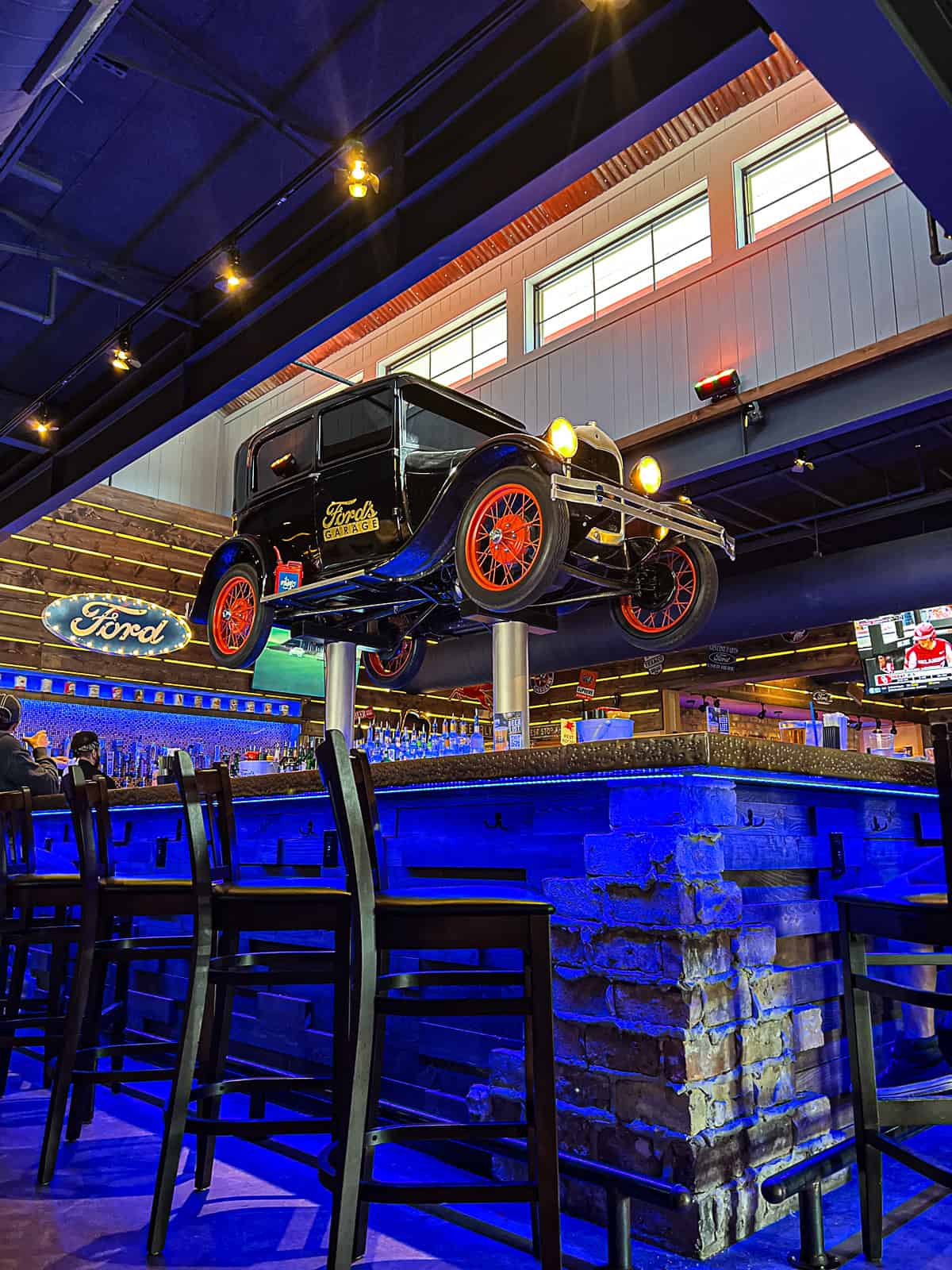 Check out the Ford's Garage Plano restrooms…
They're quite the interactive car experience…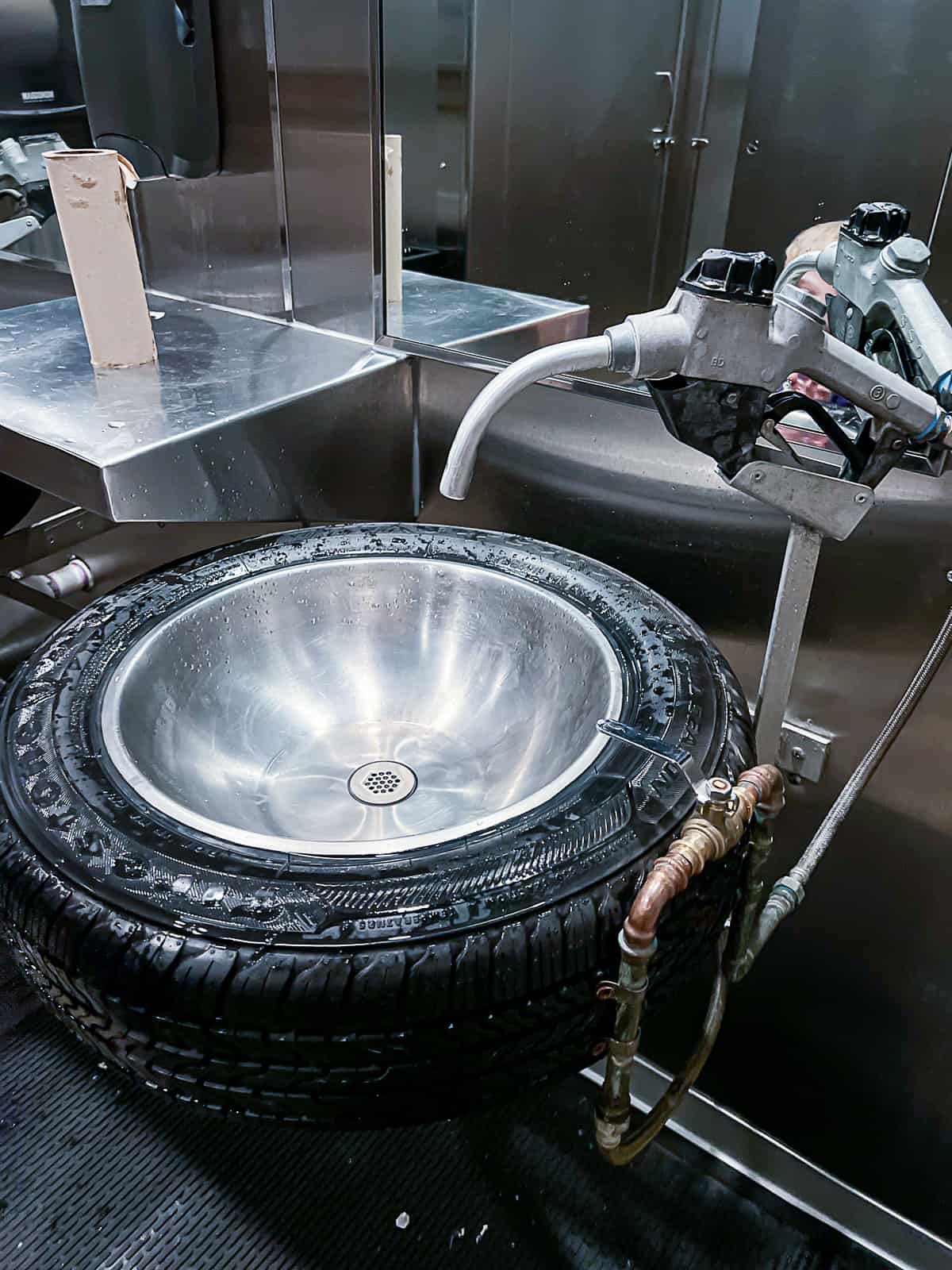 This is the bathroom sink – it's made out of tires and a gas pump – in the ladies room.
And, as you might imagine…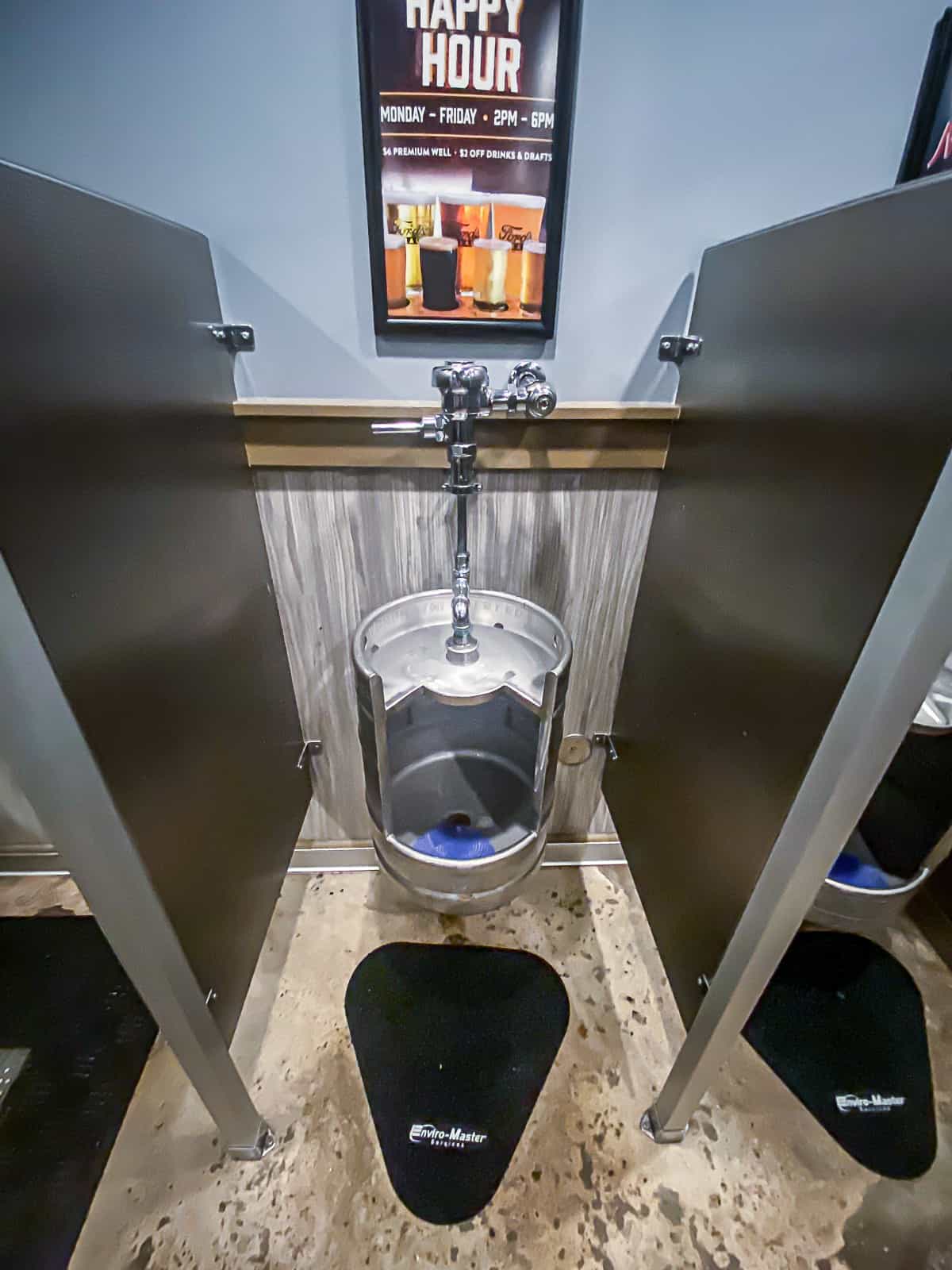 This is the car themed urinal… or is it a keg? We don't know but it's still very on-theme.
See how to make Traeger 321 ribs…
See inside the Plano Ford's Garage location
How cute is this gift shop?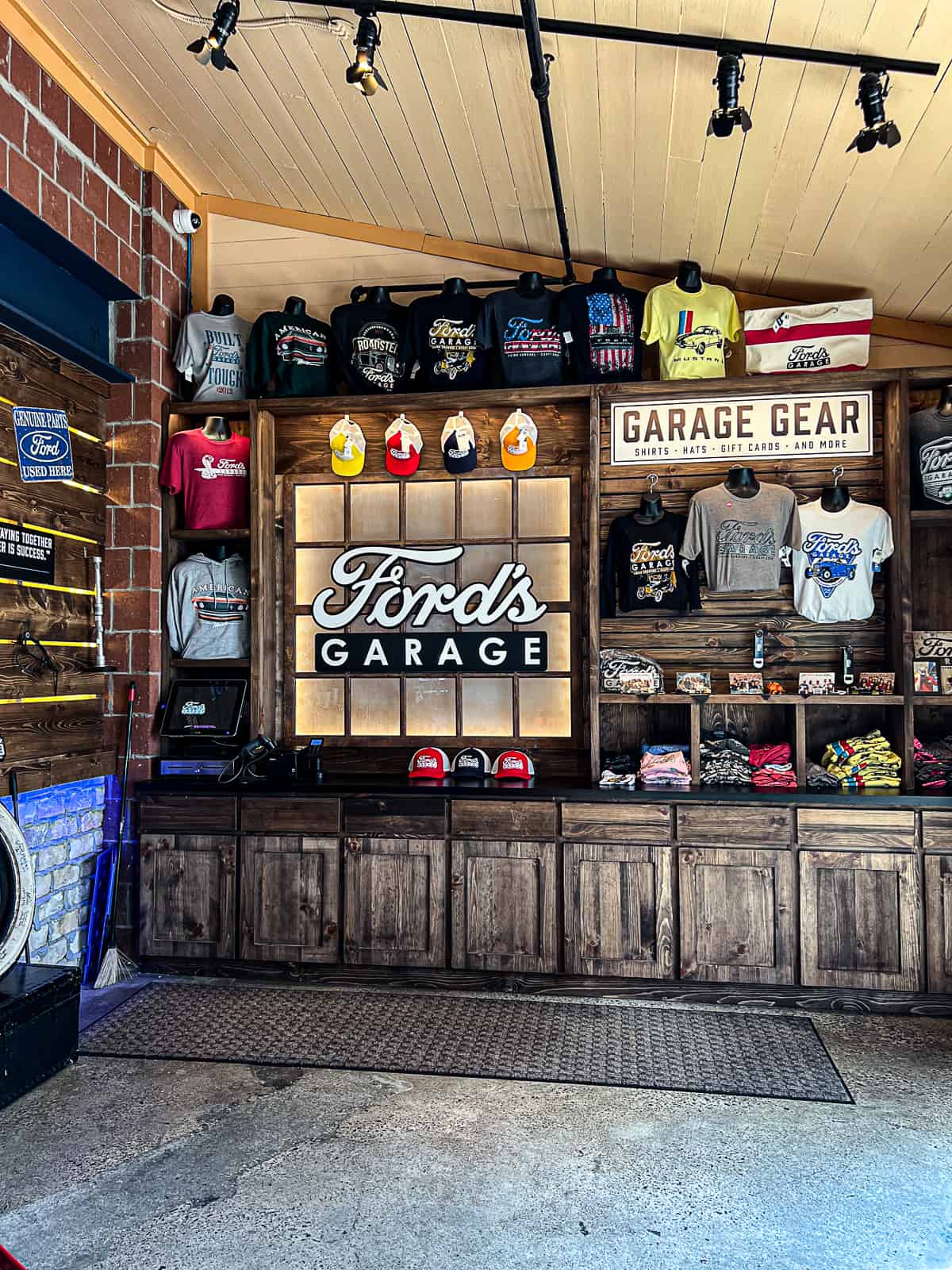 See popular smoked food recipes on Sip Bite Go…
More Ford's Garage locations
Here are some other Ford's Garage restaurant locations in the United States:
Cape Coral
Orlando
Dearborn
Noblesville
Norwood
Kissimmee
Lakeland
Ft myers
Sarasota
Cincinnati
Check out this beef back ribs recipe…
Dallas Area Guides
Are you a foodie, too?
Hey Dallas foodies, hope that answers all your questions about where to find tasty burgers in Plano, TX.
If you check out the new Ford Garage restaurant, let me know!
And I'll have more foodie Plano reviews coming out soon…
Enjoy eating and cooking… and chat soon on Instagram / TikTok / YouTube.
– Jenna
Next, browse the Sip Bite Go recipe collection…