Once you try this new way to cut and seed a bell pepper, you'll never go back! This new way to cut bell peppers into strips makes it easy to get all the "meat" off the pepper. It's a great method to cut peppers for stir fry dishes and fajitas.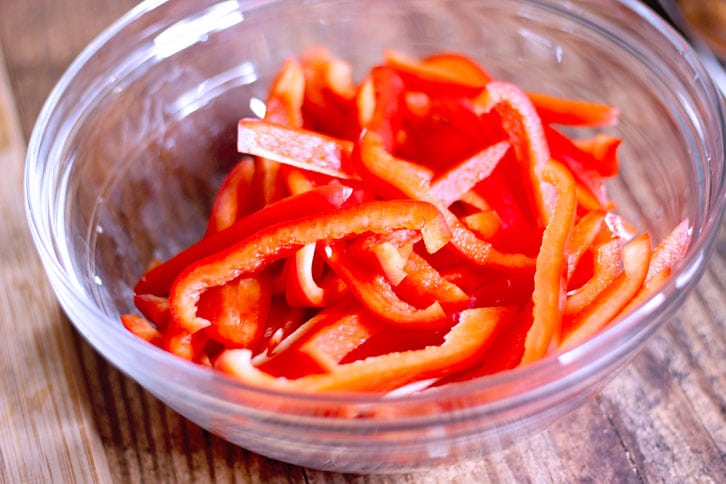 Here's the step-by-step guide to cutting bell peppers into strips
If you're cutting bell peppers into strips, turn the pepper upside down. Chop off the stem if needed, so the top of the pepper is flush on the cutting board.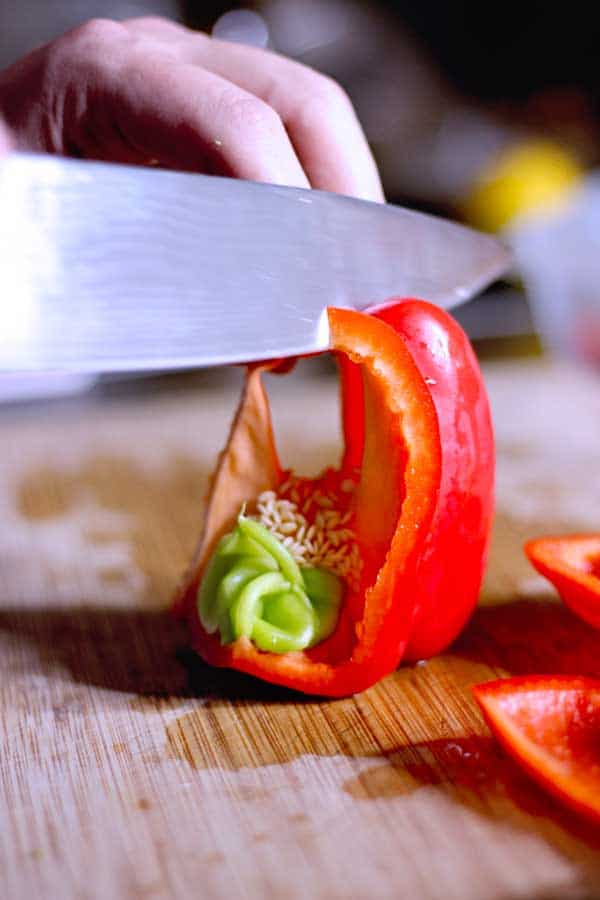 Then, work your way down each side of the pepper.
Cut the outside skin of the pepper away from the seeds. In three to four chops, you'll have large pieces of pepper to dice or slice into strips.
See how to make griddled chicken fajitas and griddled steak fajitas.
Also see the best fajita side dishes to try.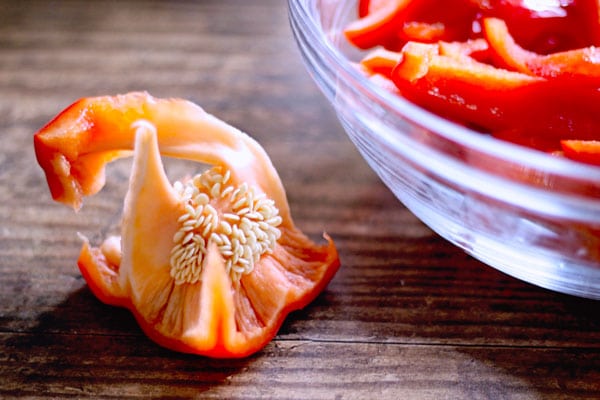 Cutting bell peppers this way eliminates the pepper seeds, without creating a mess. It saves time and makes use of a lot more of the pepper.
Check out this recipe for using leftover rice to make a veggie stir fry with rice.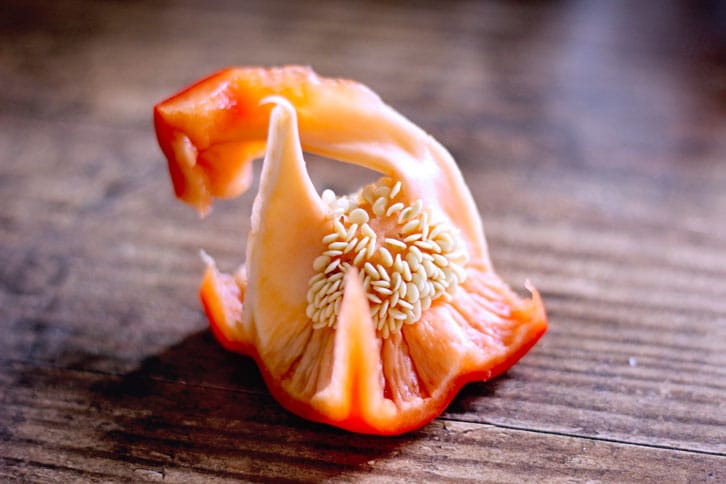 My life (with peppers) is now changed forever, how about you?!
Another recipe you might like is this one for a frozen stir fry vegetables with rice noodles or this vegetable stir fry with cauliflower rice.