Learn how to make a handful of easy tropical drink recipes including cocktails with pineapple, coconut, lime, rum, and passion fruit. These ideas for simple tropical drinks are perfect for summer or luau party. Plus, there are a couple options for tropical mocktail drinks for kids. Make these fruity tropical cocktails for your friends and family to enjoy. So grab a lei and let's get drinking!
Luau Drinks with Pineapple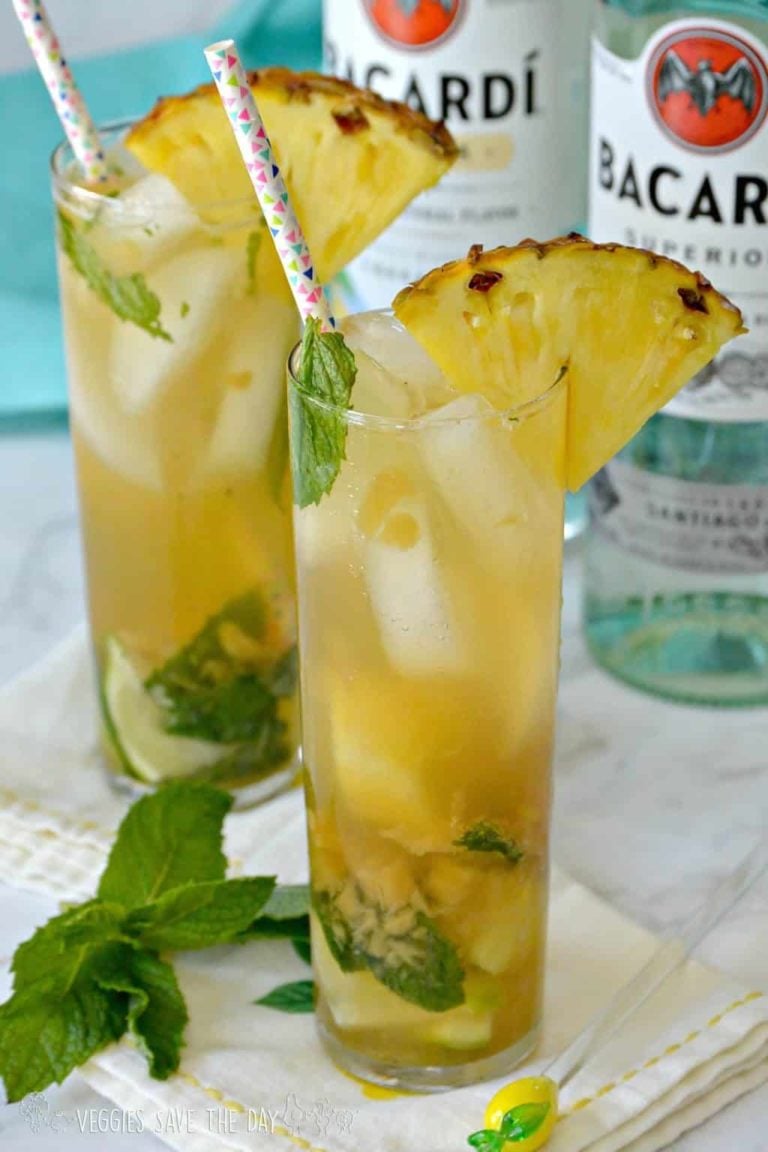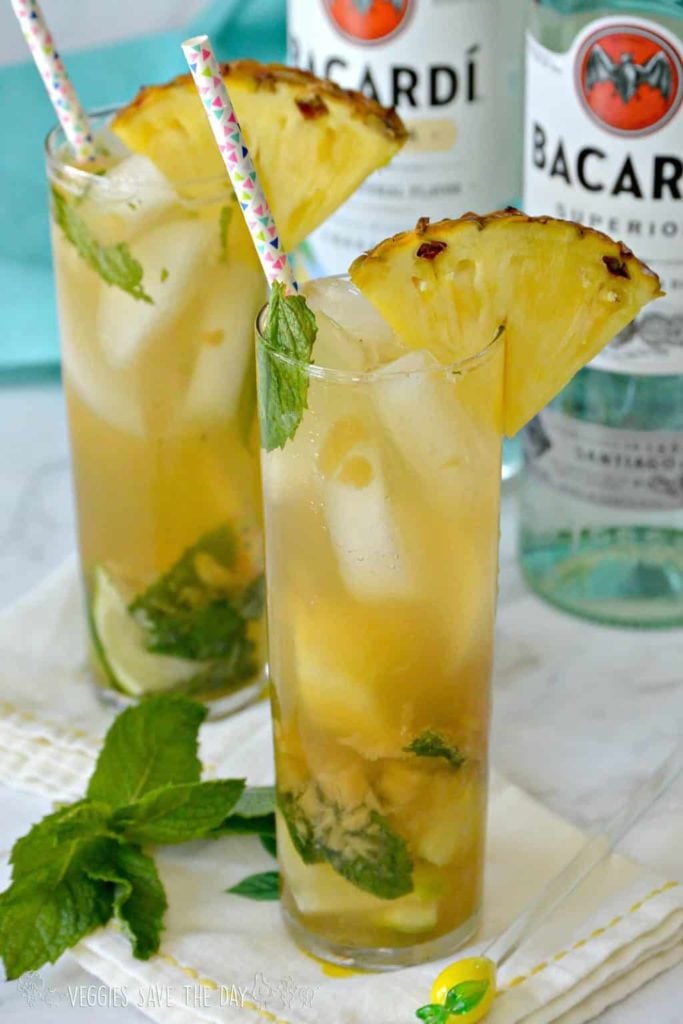 Fresh Pineapple Mojito
This is one of the most easy tropical drink recipes with pineapple! Enjoy a Fresh Pineapple Mojito with fresh chopped pineapple, coconut sugar, and water. It's a great cocktail to enjoy with friends while snacking on chips with guacamole, or for a sous vide pulled pork taco night.
Get the recipe at Veggies Save The Day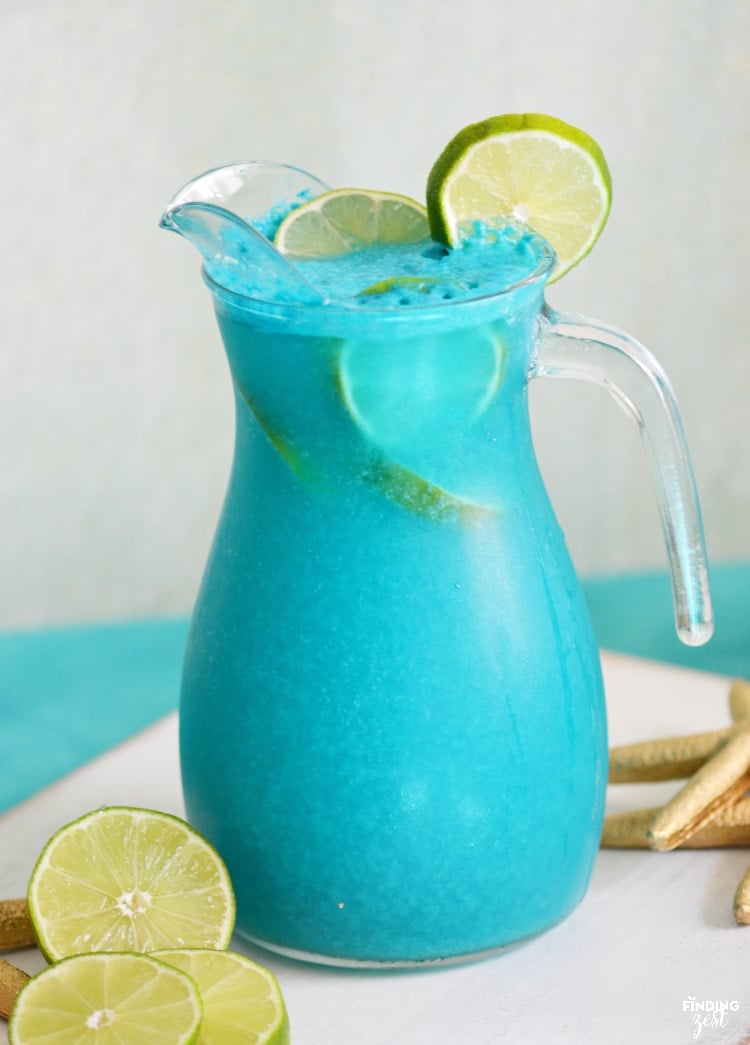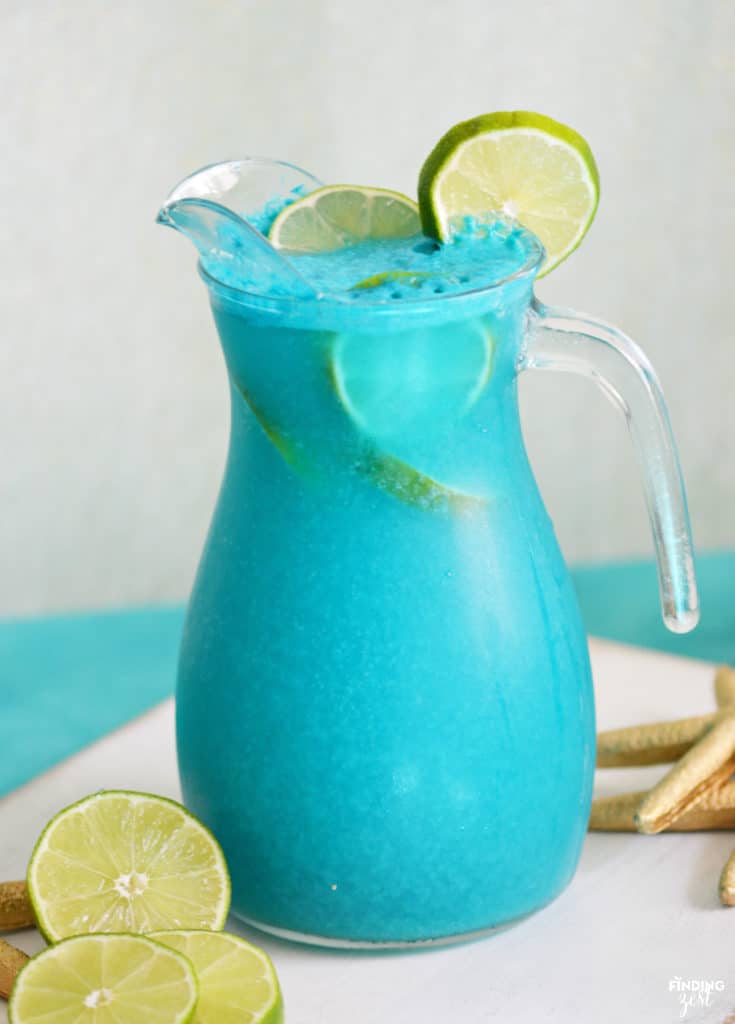 Tropical Mermaid Punch
Several of our favorite tropical flavors including lemon, pineapple and coconut. This punch foams up naturally so it works great to mimic ocean water. The flavors in this punch are awesome!!! Surely the kids would love this.
Get the recipe at Finding Zest
PS. If you're a fan of fresh pineapple, check out my trip on the Mill House Plantation Tour.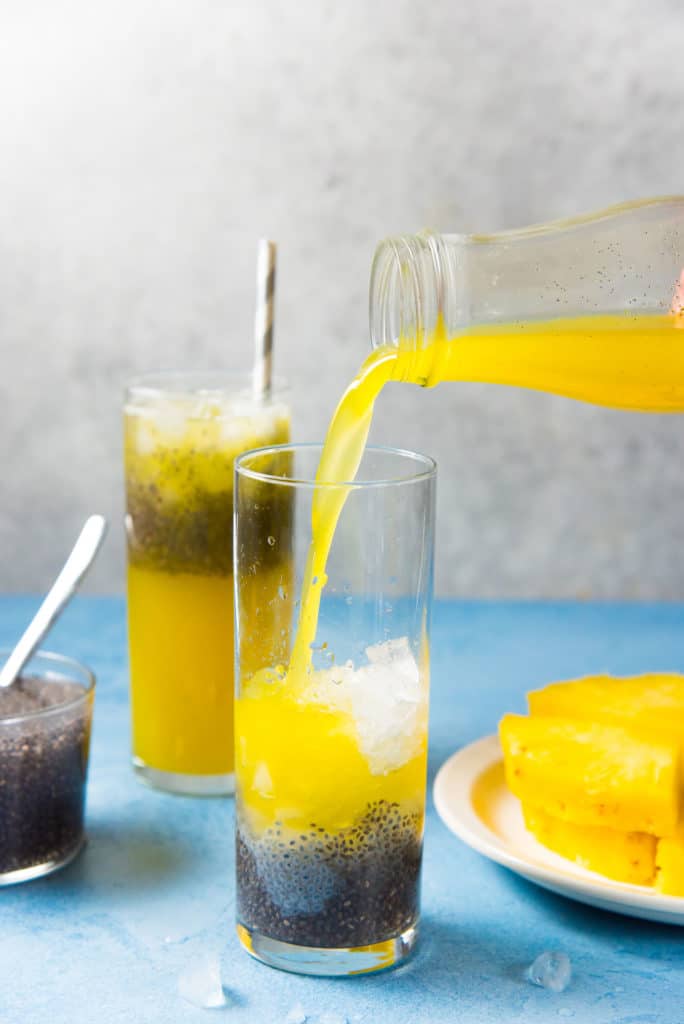 Vanilla Pineapple Chia Fresca
Refreshing, and surprisingly filling with the added nutritional value of chia seeds! This simple, gorgeous and fruity tropical drink will give you a nice boost in energy while helping you cool down. Garnish with a fresh pineapple wedge for a fun summer drink!
Get the recipe at The Flavor Bender
Frozen Pineapple Daiquiri
Taste a sip of paradise! A refreshing tropical cocktail made of frozen pineapple, ice, white rum, lime and sugar. Ideally sipped on next to the pool. 
Get the recipe at Caroline's Cooking
Tropical Cocktails with Rum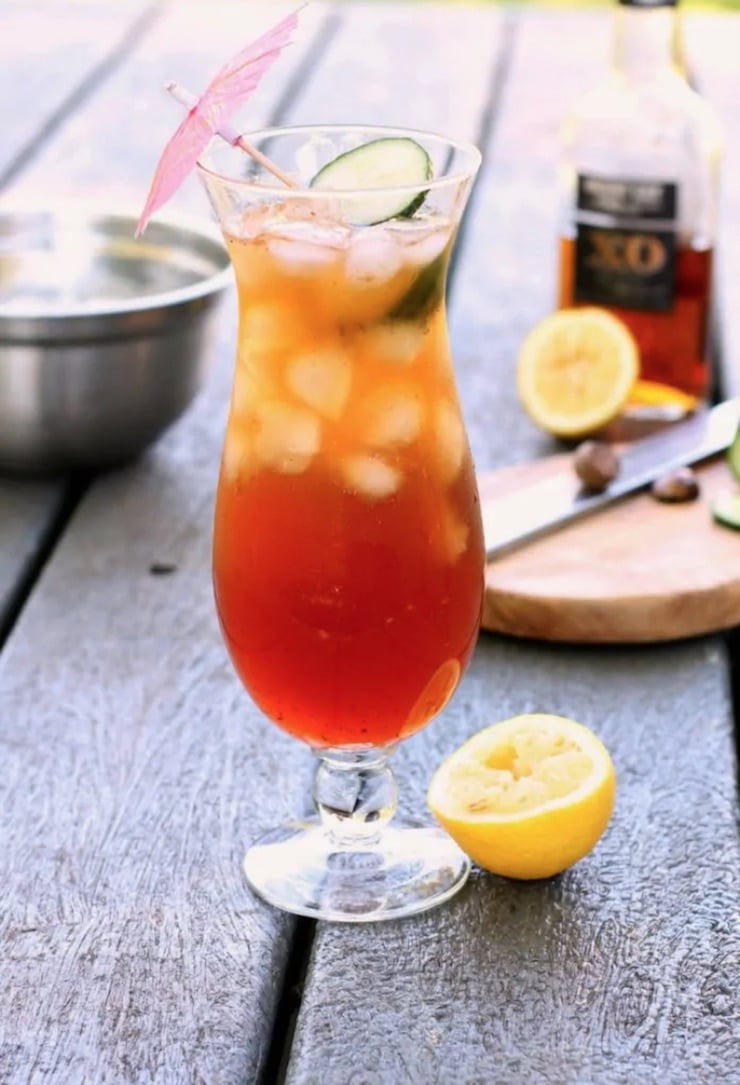 Caribbean Rum Punch
Thirst quenching flavored with an endless combination of fruit juices to create unique flavors perfect for a last minute party drink. Try your favorite dark rums in this drink! Don't forget to squeezed lemon or lime (though any citrus will do).
Get the recipe at Earth Food and Fire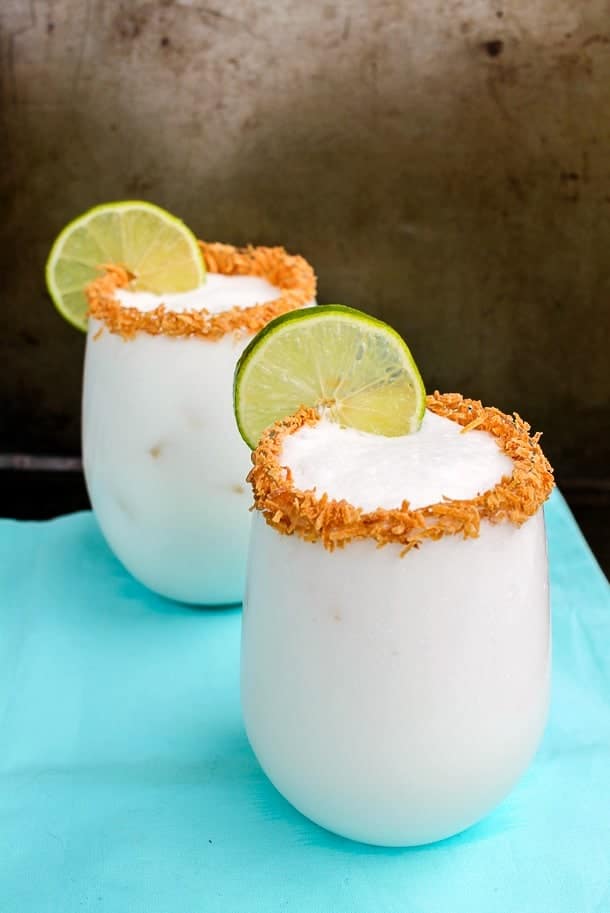 Lime in the Coconut Cocktail
How's a refreshing cocktail to help cool off? This tropical drink combines fresh lime juice, coconut milk and crushed ice for a refreshing summer daiquiri! Use coconut rum for a little extra flavor punch. Feel free to leave the rum out to make a non-alcoholic version.
Get the recipe at A Turtle's Life for Me
PS. Love fresh coconut? See how to open a coconut.
Other easy tropical drink recipes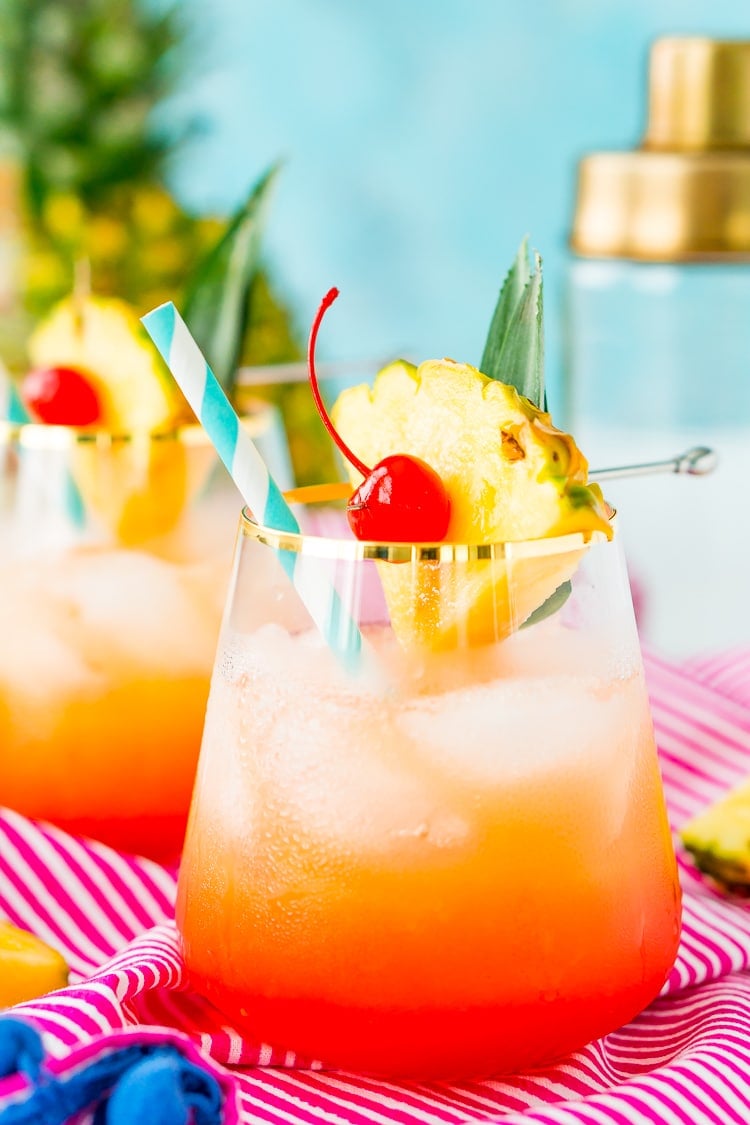 Mai Tai Cocktail
Lounging outside in the summertime? Hosting a luau party? You need this! Refreshing, fruity, and spiked with a blend of sweet and spiced alcohols including light rum. Perfect for parties on the patio, by the pool, or on the deck.
Get the recipe at Sugar & Soul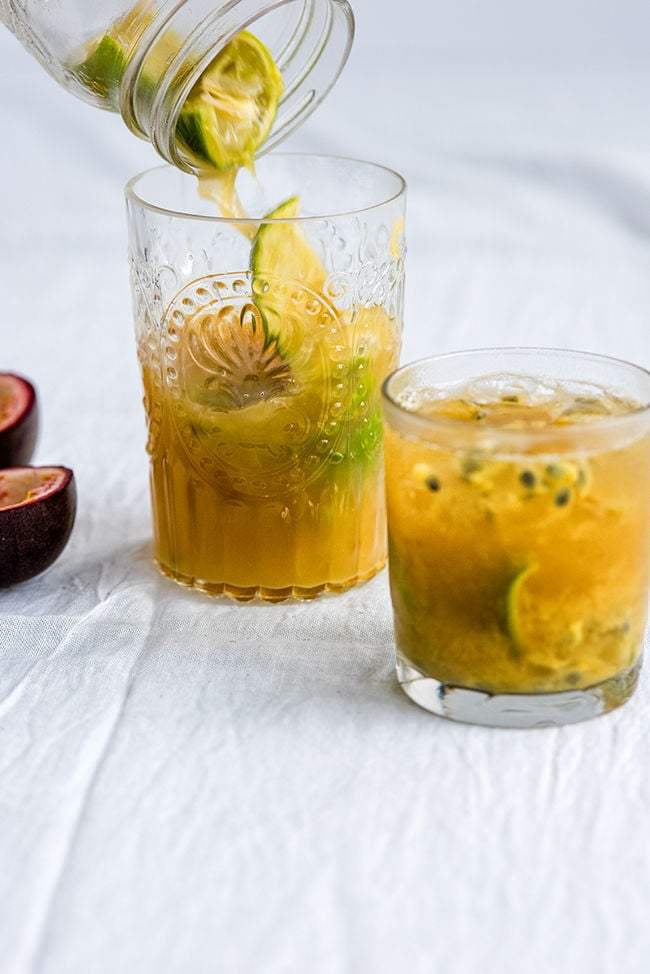 Passion Fruit Caipirinha
A refreshingly tangy cocktail that's perfect for summertime. Cachaça, the base spirit for caipirinha, works incredibly with passion fruit.
Get the recipe at Supergolden Bakes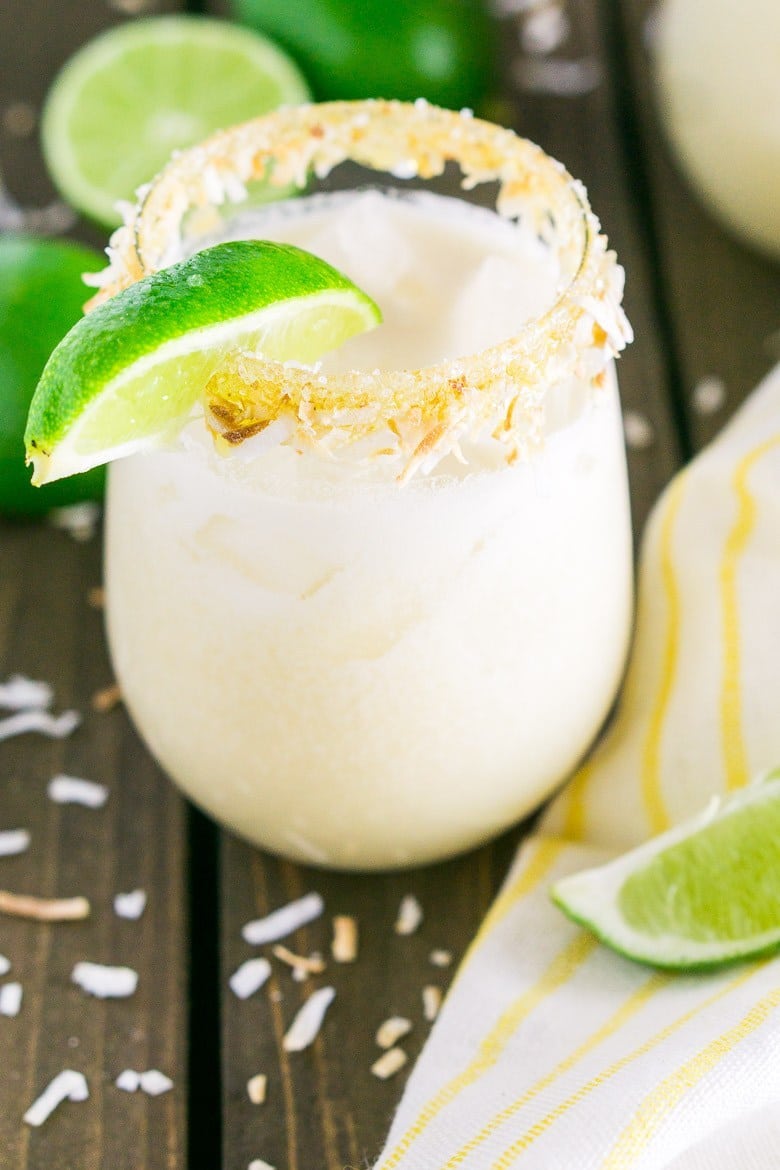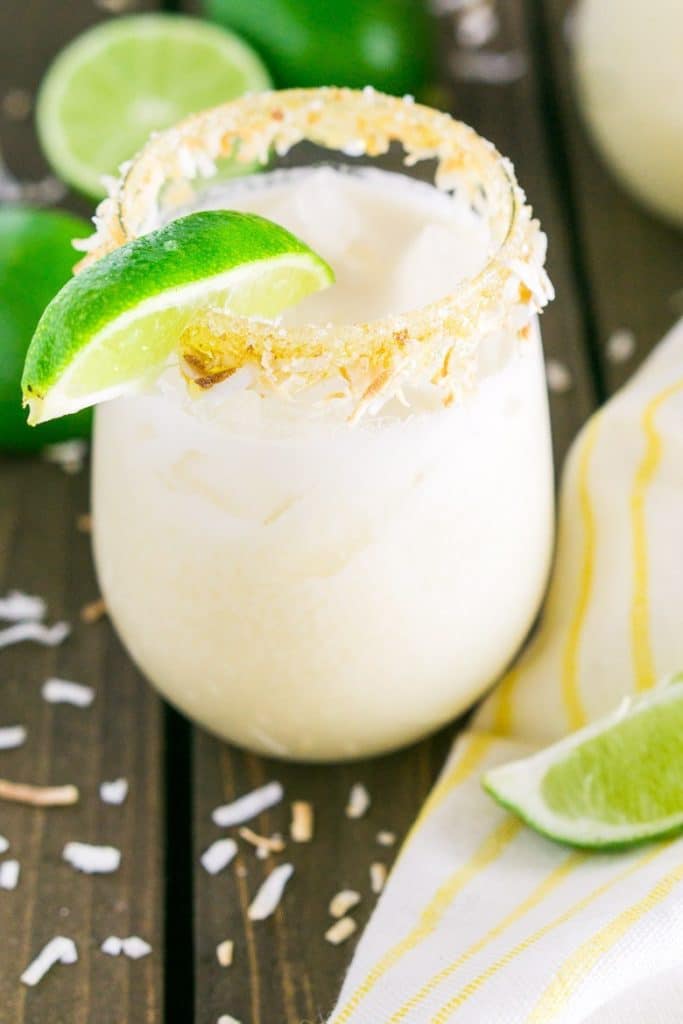 Coconut Margarita
This tropical, fruity coconut margarita will trick you into thinking you're sipping cocktails on the beach. It's sweet, tart and delicious. Make a batch for your next patio dinner.
Get the recipe at Burrata and Bubbles
Easy tropical mocktail recipes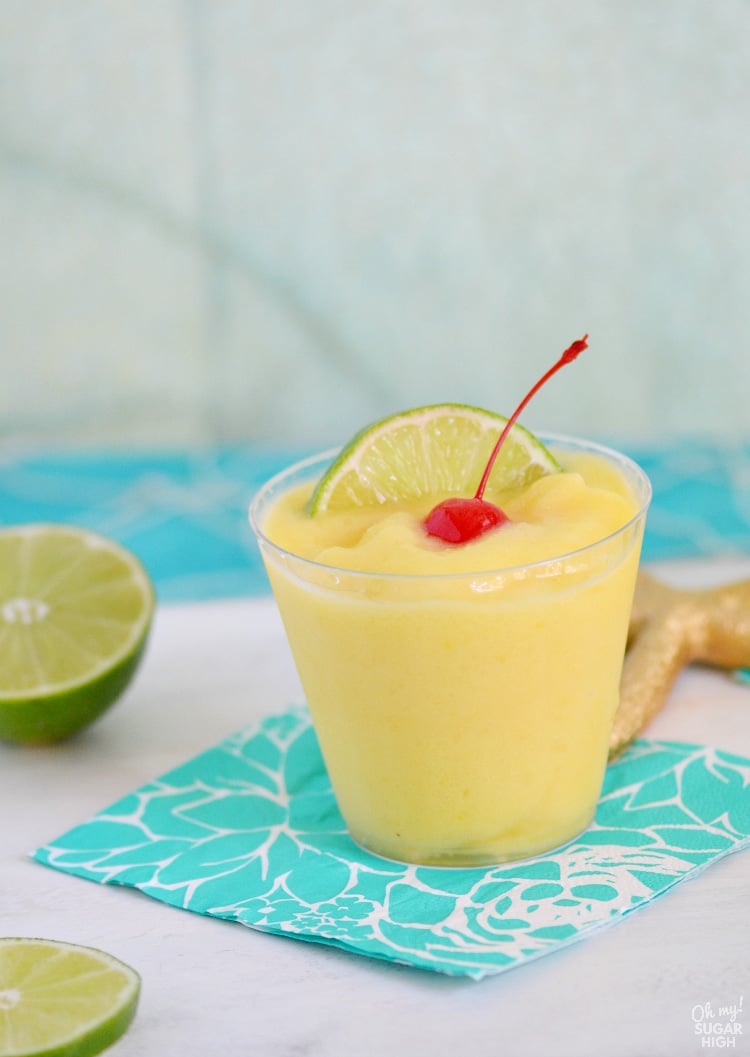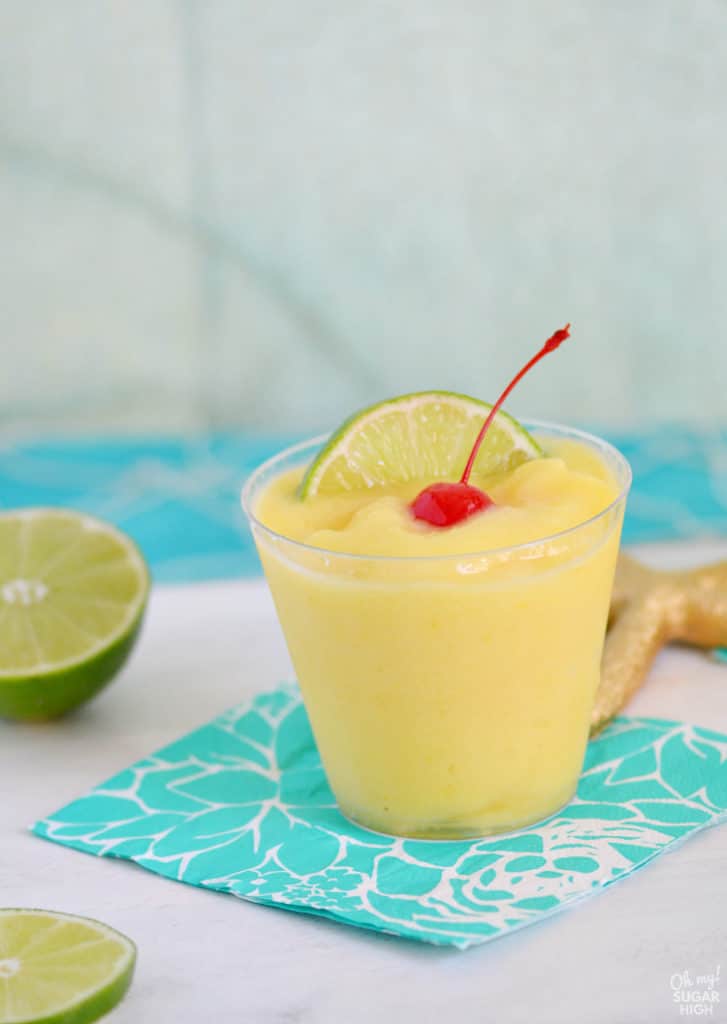 Tropical Mocktail
This tropical mocktail is a non-alcoholic summer drink loaded with flavors like mango,  pineapple and coconut. Garnish these frozen drinks with fresh fruit or a lime and cherry and the kids will be ecstatic.
Get the recipe at Oh My! Sugar High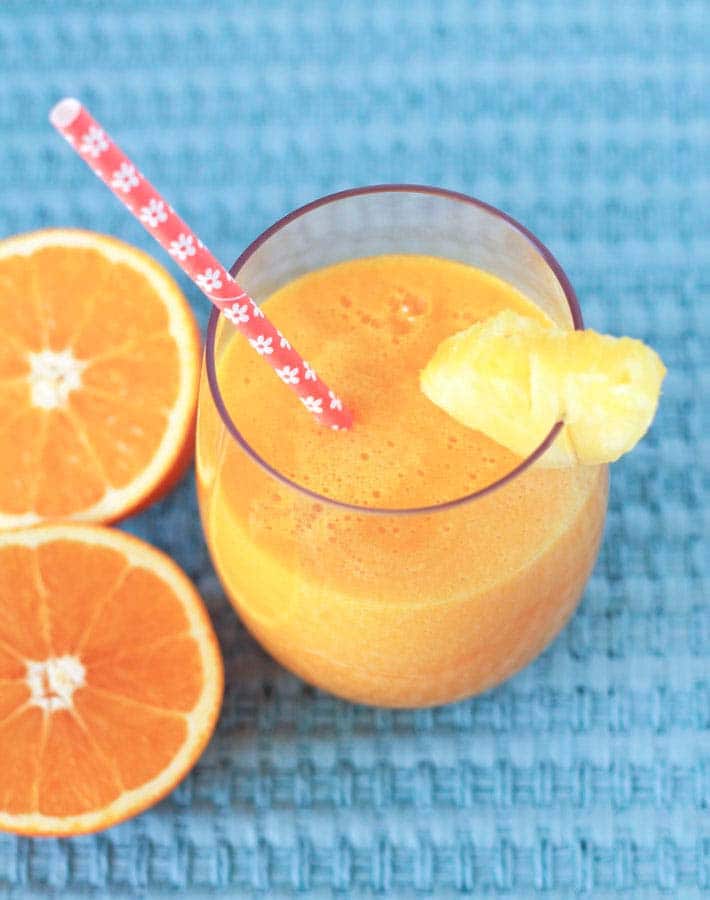 Tropical Pineapple Mango Orange Juice
Looking for a tropical juice recipe to brighten your day? Refreshing pineapple mango orange juice is just what you need, freshly made from fruits picked from nearby trees.
Get the recipe at Delightful Adventures