Doing some foodie travel in Puerto Rico? Check out this list of local Puerto Rican restaurants in San Juan that are serving up delicious food you have to try during your trip! I'll point you to delicious traditional mofongo, croquettes, seafood like ceviche, and empanadas you must try on your visit to the island! Let's go…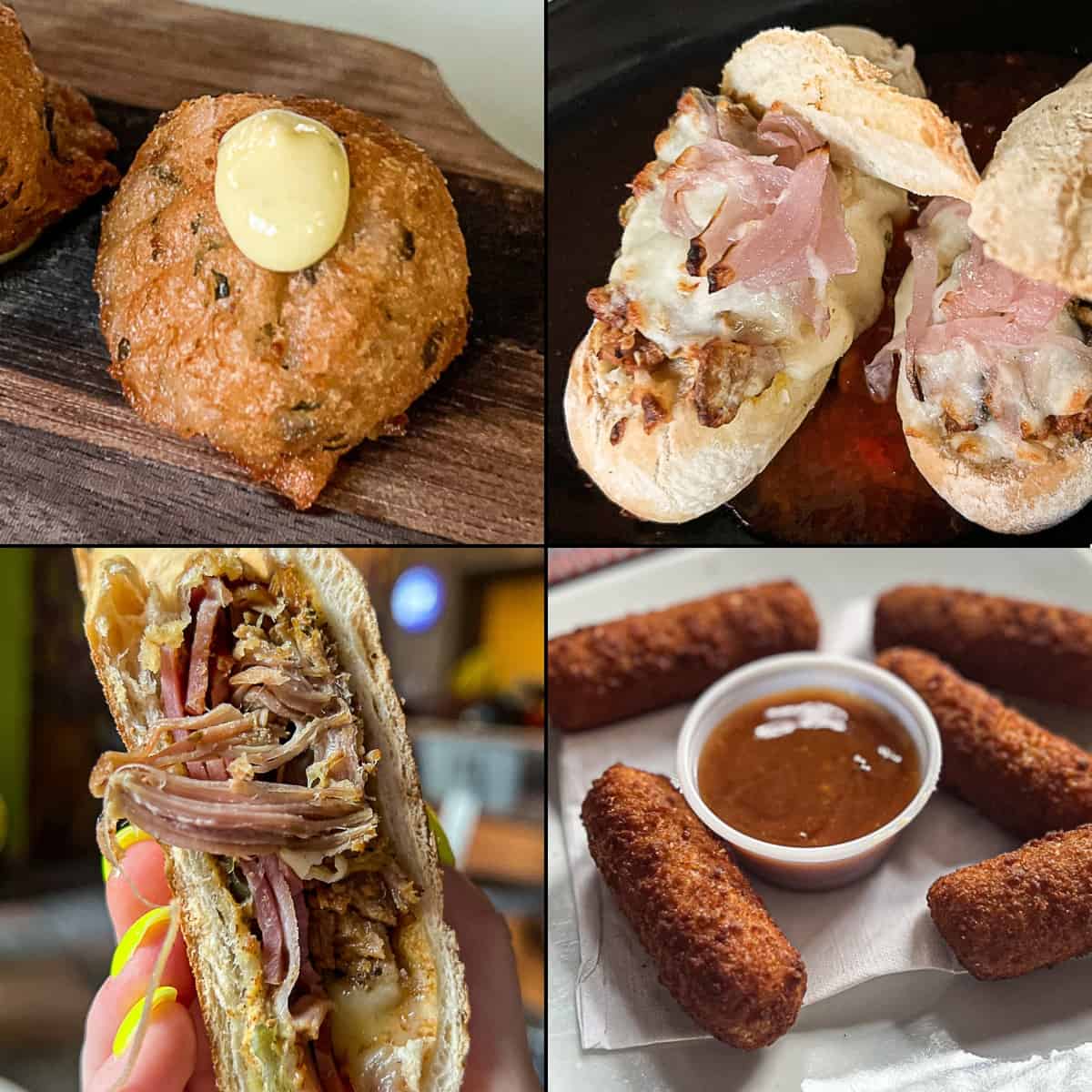 Get tips for traveling to San Juan, Puerto Rico in this new series of NEW Sip Bite Go travel blogger guides. Thanks to Puerto Rico for providing some of the activities in this guide for review. All options are my own.
1. Grab food and drinks at the Bacardi factory
This foodie spot in Puerto Rico is just a little outside of San Juan, but it has to be on my list front and center…
Either go explore the grounds for free, or reserve a Bacardi tour in Puerto Rico, to sip on some tasty rum cocktails and stop at the food window called El Cuchifrito.
There you can order a variety of plantain dishes.
I LOVED the small empanada-like pastries that were made out of plantains and filled with beef.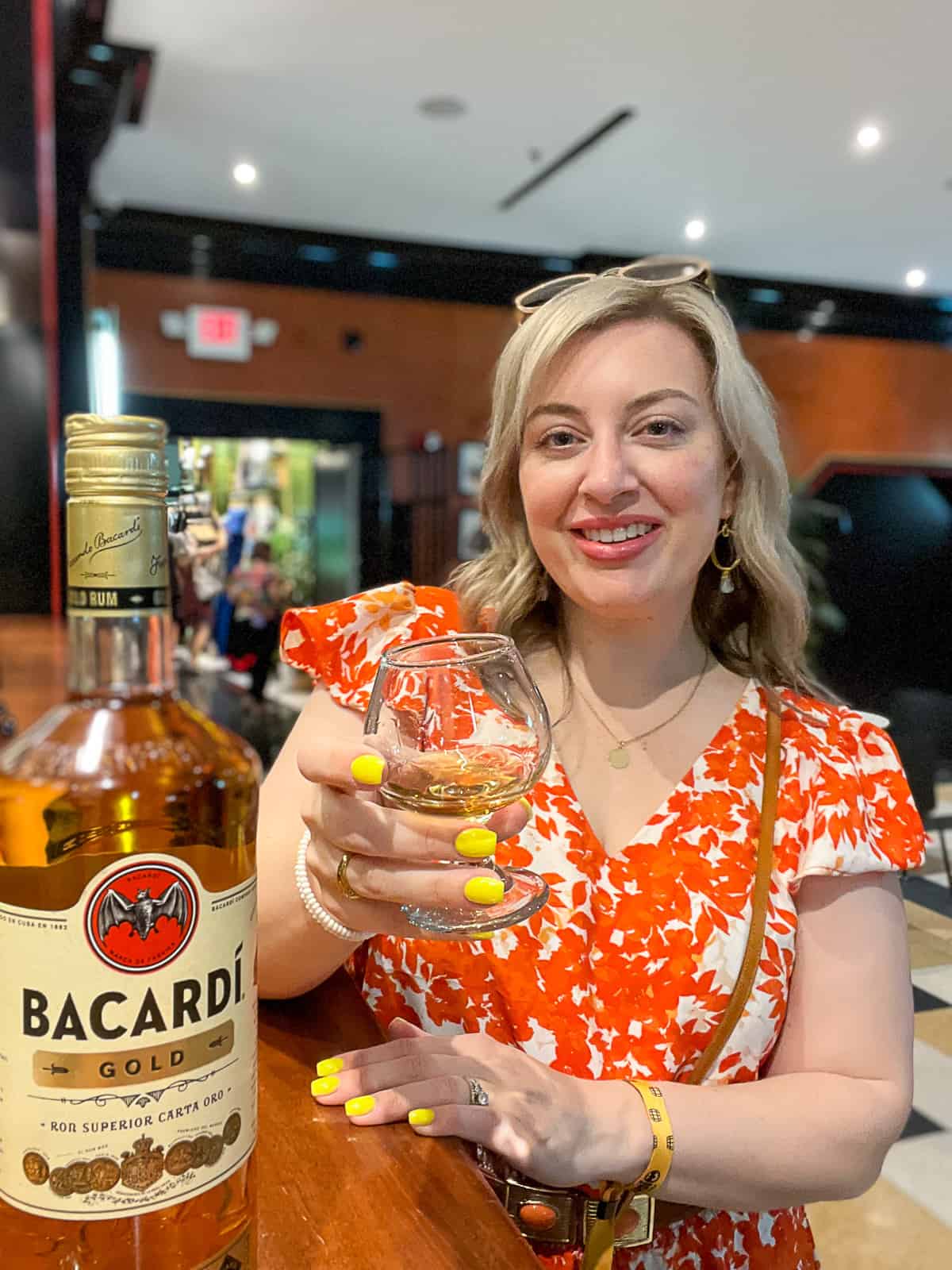 Follow Sip Bite Go on Instagram and TikTok for more food and Puerto Rico travel tips…
I will be back specifically for another cocktail and that particular menu item.
Did you know: rumor has it that the pina colada was invented at the Caribe Hilton resort in San Juan.
If you're into art, you might like this stop between the Bacardi Factory and the San Juan hotels…
After a tasty and relaxing Casa Bacardi factory tour during a recent San Juan visit, we checked out the colorful, expressive murals on buildings around the city on a Santurce art walk tour.
2. Deaverdura in Old San Juan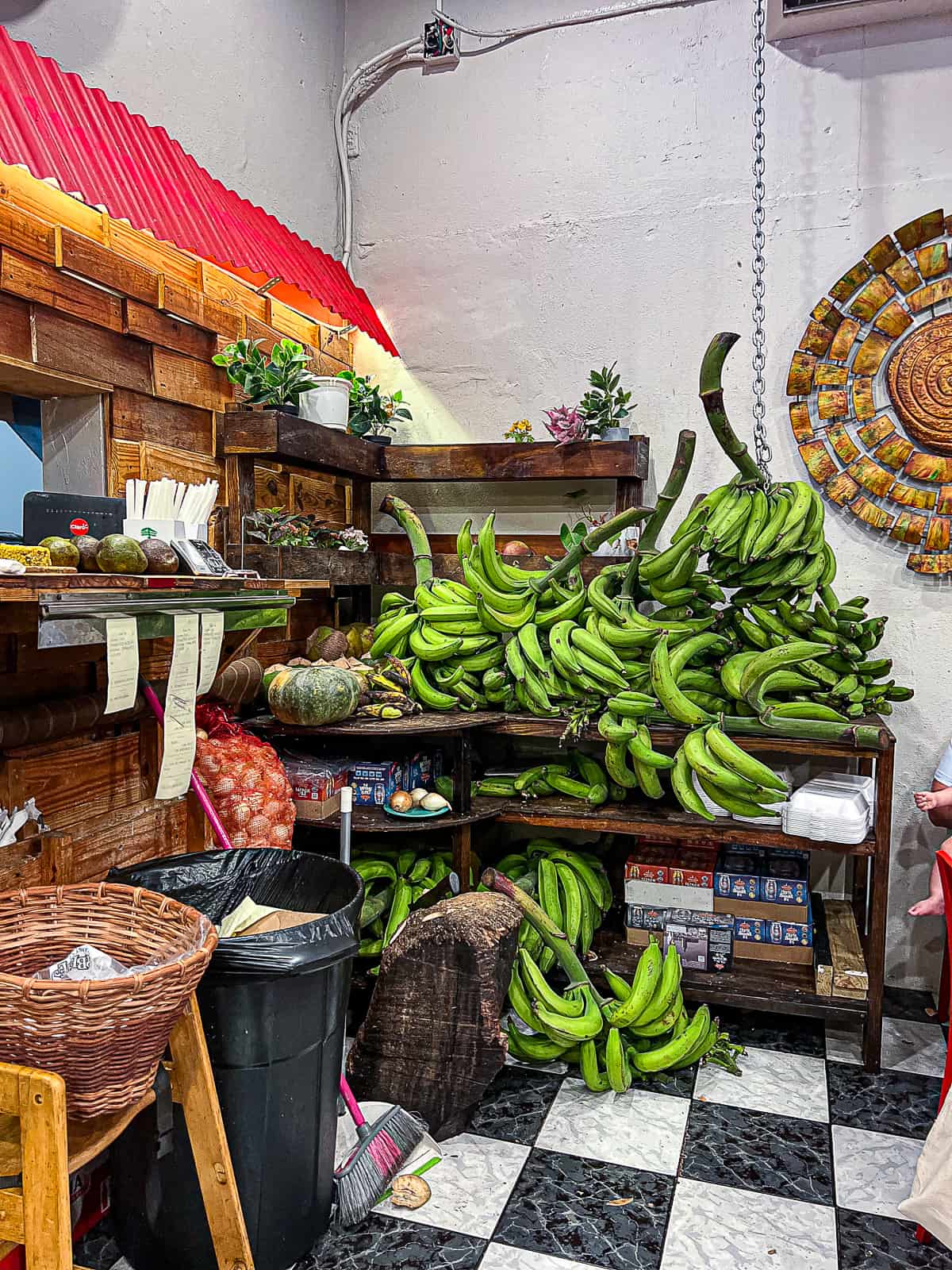 WARNING: This place pretty much always has a line, so just be prepared for that!
If you're looking for traditional Puerto Rican cuisine in a homey, eclectic atmosphere, this place is it!
On the wall they have some awards from Trip Advisor.
The wall is also where you'll find the ONLY menu in the place, without prices (at least during my visit – but the check for 3 people was about $70).
I highly recommend the Puerto Rican Sampler platter (which comes with delicious pulled pork and fried things and rice)…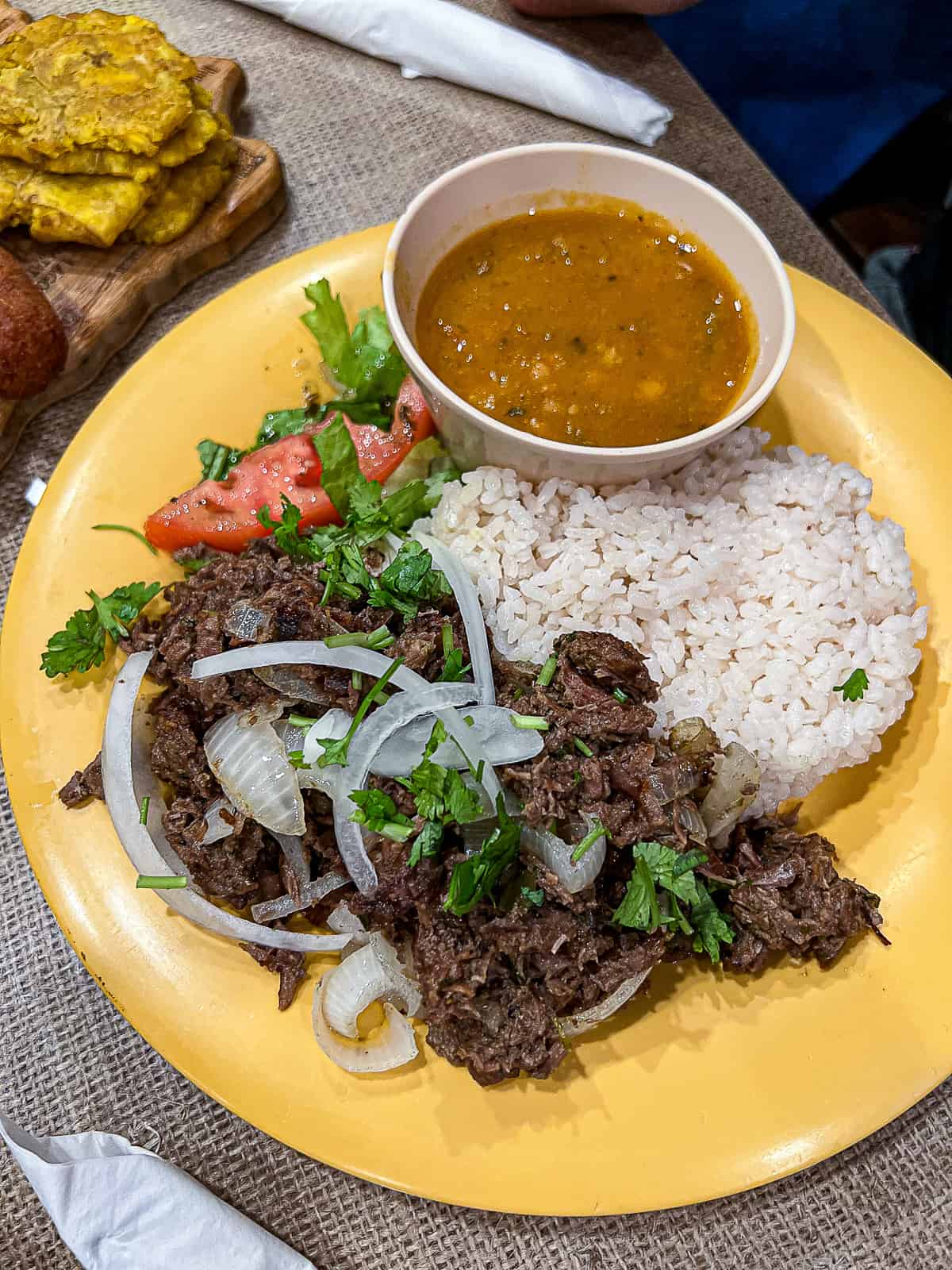 And the steak special if they have it available during your trip.
The rice in Puerto Rico is extra fluffy, too… so try that while you're at it!
See all my food recommendations on what is yummy to eat at Deaverdura…
3. La Taberna Lúpulo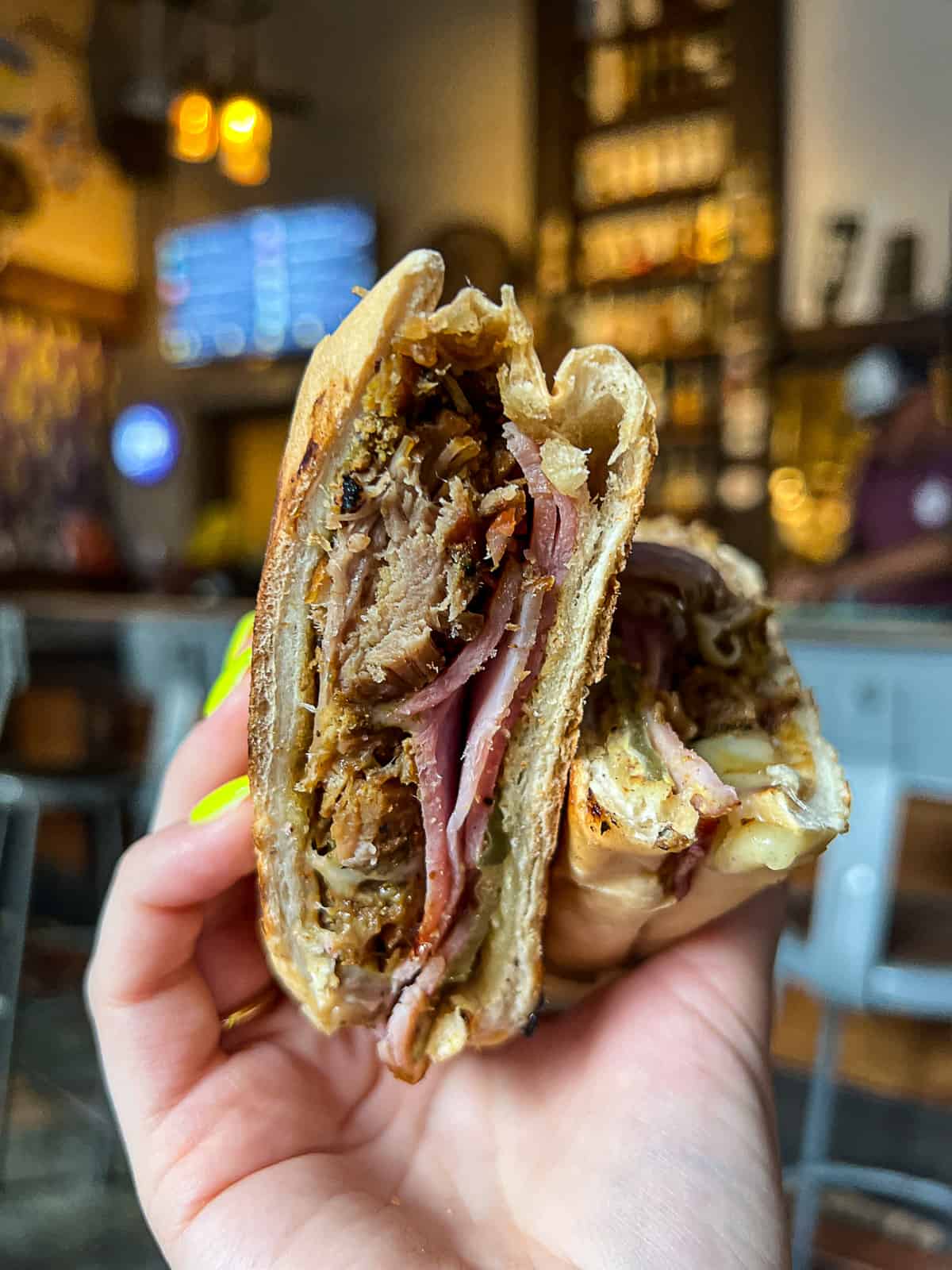 Try a new craft beer and definitely don't miss the Cuban Sandwich at La Taberna Lúpulo.
The ambiance is a fun bar inside, that was fine to sit by the window with a kiddo during the day with… and an outdoor patio.
See what to do in Puerto Rico with family for a kid-friendly trip…
4. Triana Tapas & Flamenco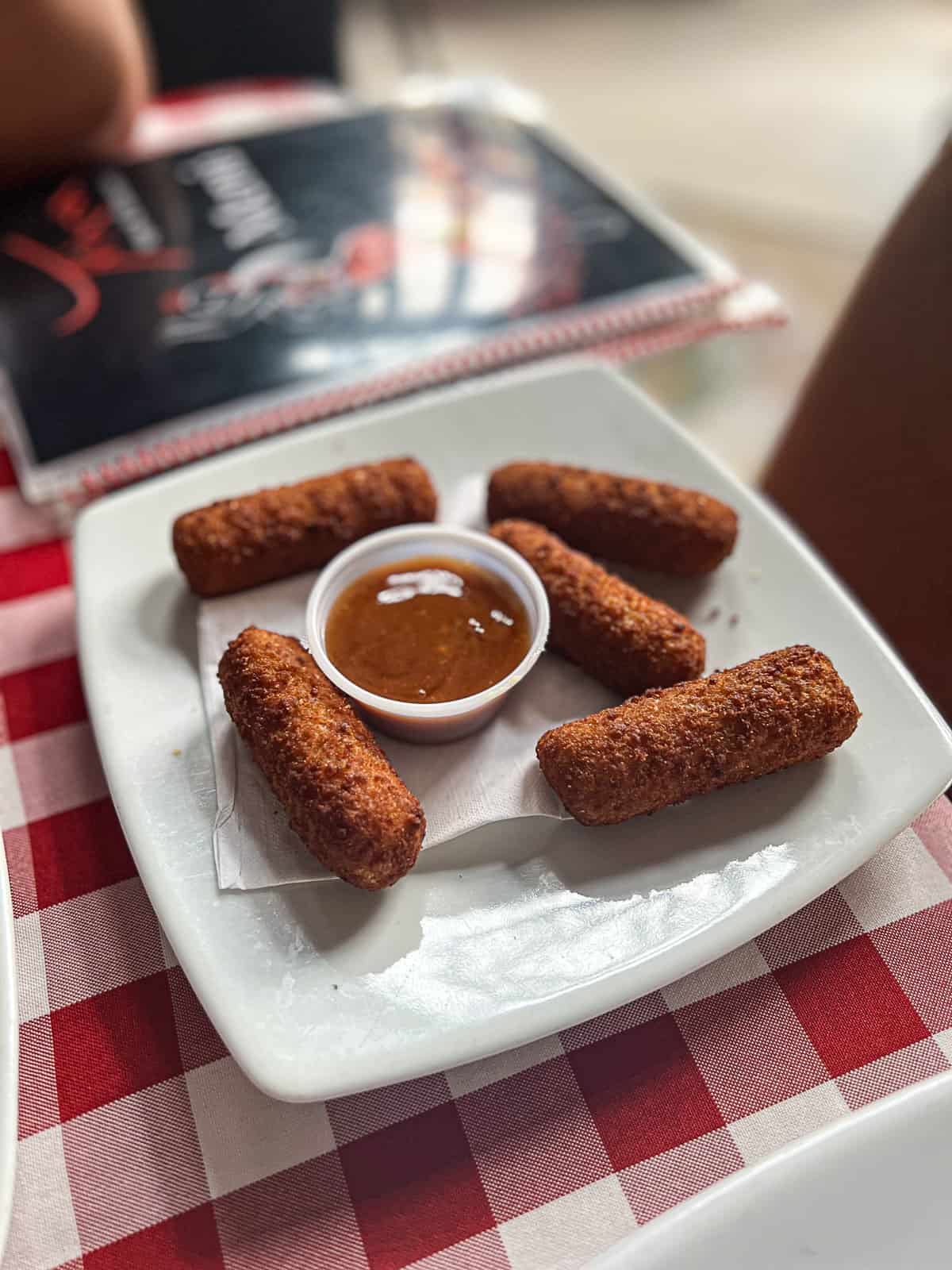 Enjoy live music and flamenco dancing at night, or just stop in during happy hour to cool off from a hot day…
We loved the ham croquettes on the menu at Triana Tapas.
See what we tried at Triana Tapas & Flamenco…
5. Head to the food stands at Luquillo Beach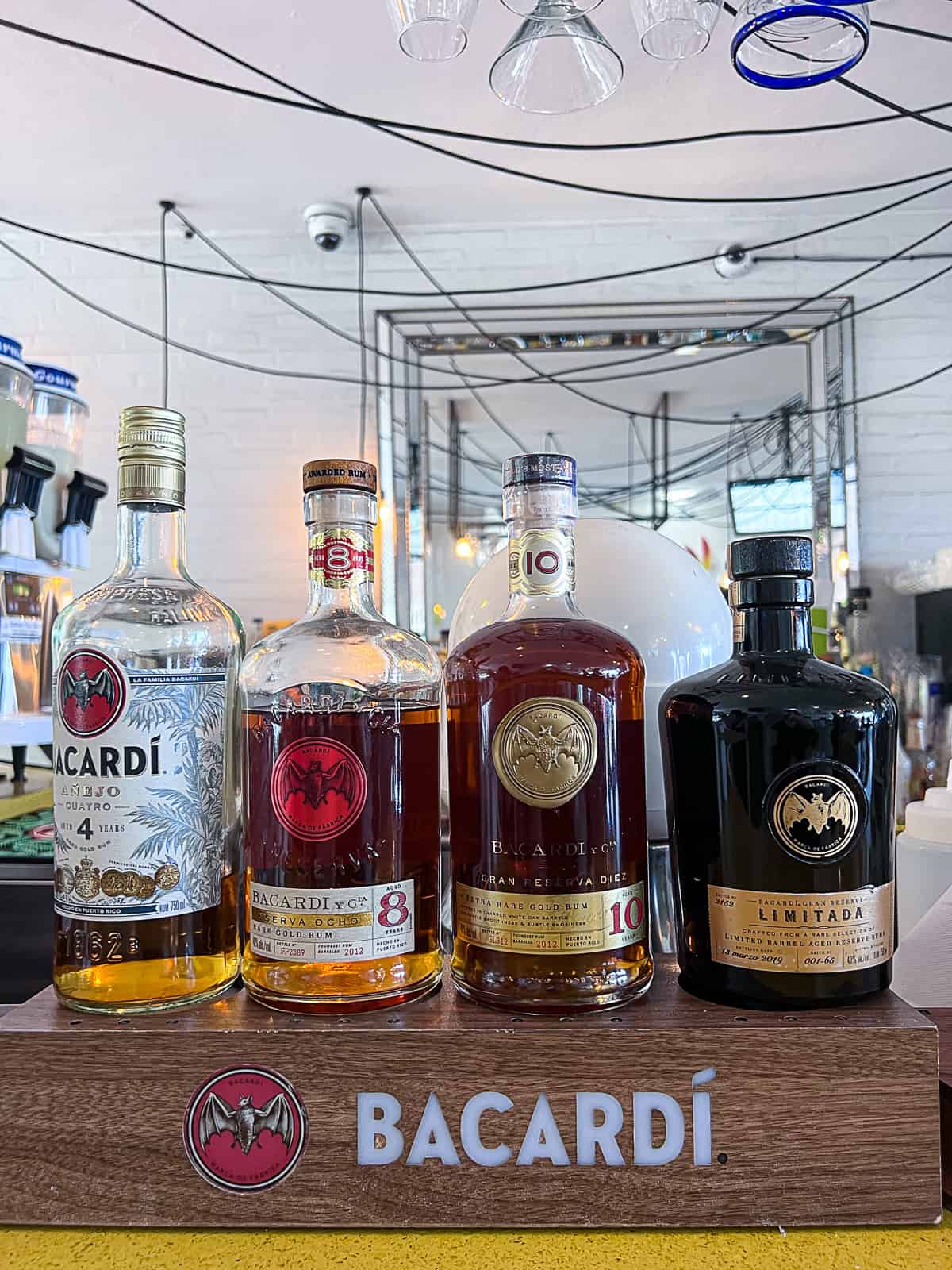 If you're a foodie who ALSO likes adventure and seafood, this one's for you…
Book a rainforest tour to El Yunque Puerto Rico that stops at beautiful Luquillo Beach on the way back to San Juan.
It's about 45 minutes from San Juan, and one of the most beautiful, calm beaches I've ever been to.
Lining Luquillo Beach are a bunch of food stands called kioskos where you can try a variety of cuisines and visit a beach side bar.
6. Head to Districto T Mobile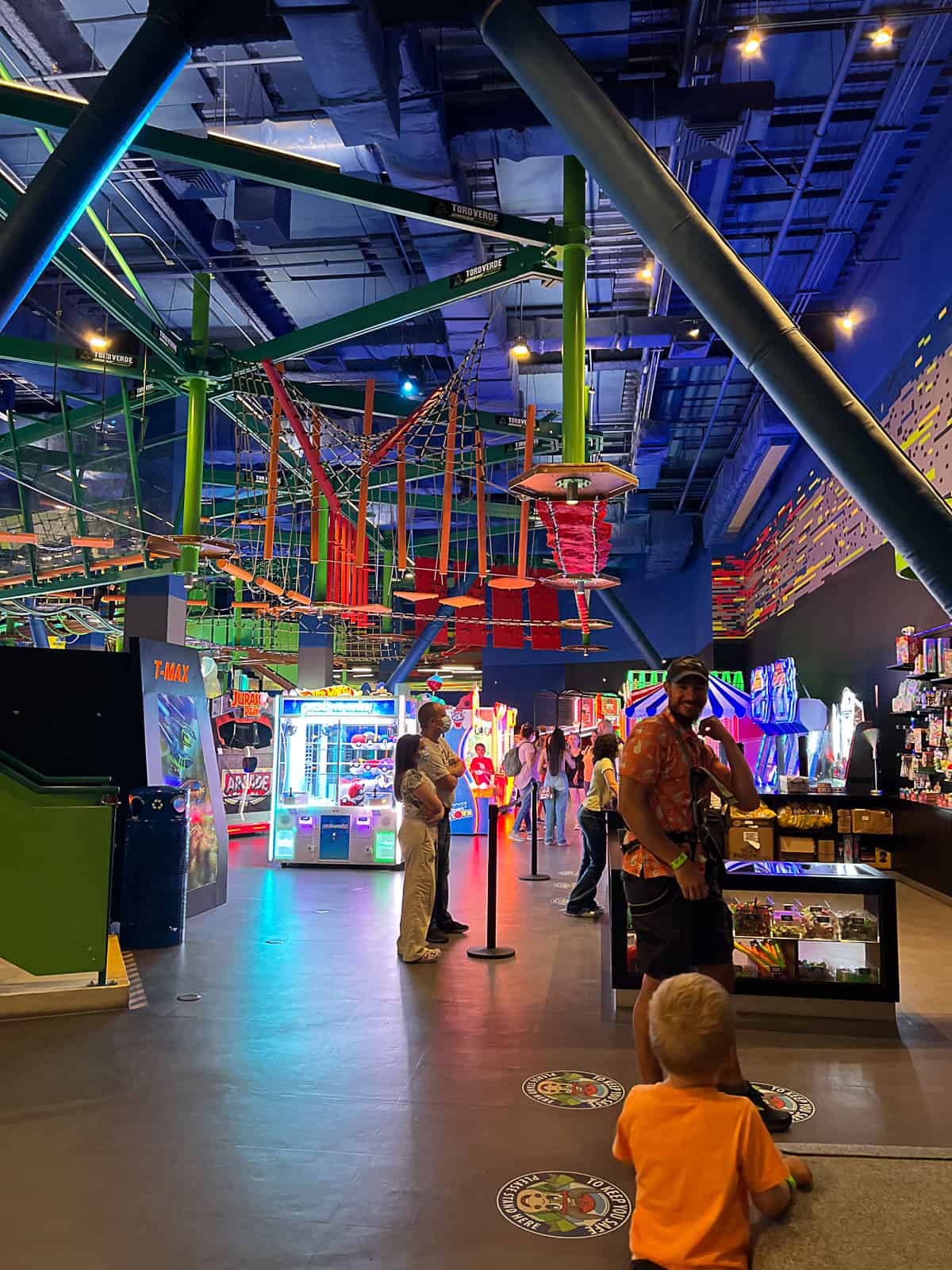 One of our favorite family activities in San Juan was heading to the arcades and climbing wall at TORO VERDE Urban Park.
In the area where it's located in San Juan – called Districto T Mobile / the T Mobile District – there is live music to enjoy at night and plenty of restaurants to browse.
7. Check out Hotel el Convento's atrium bar and restaurant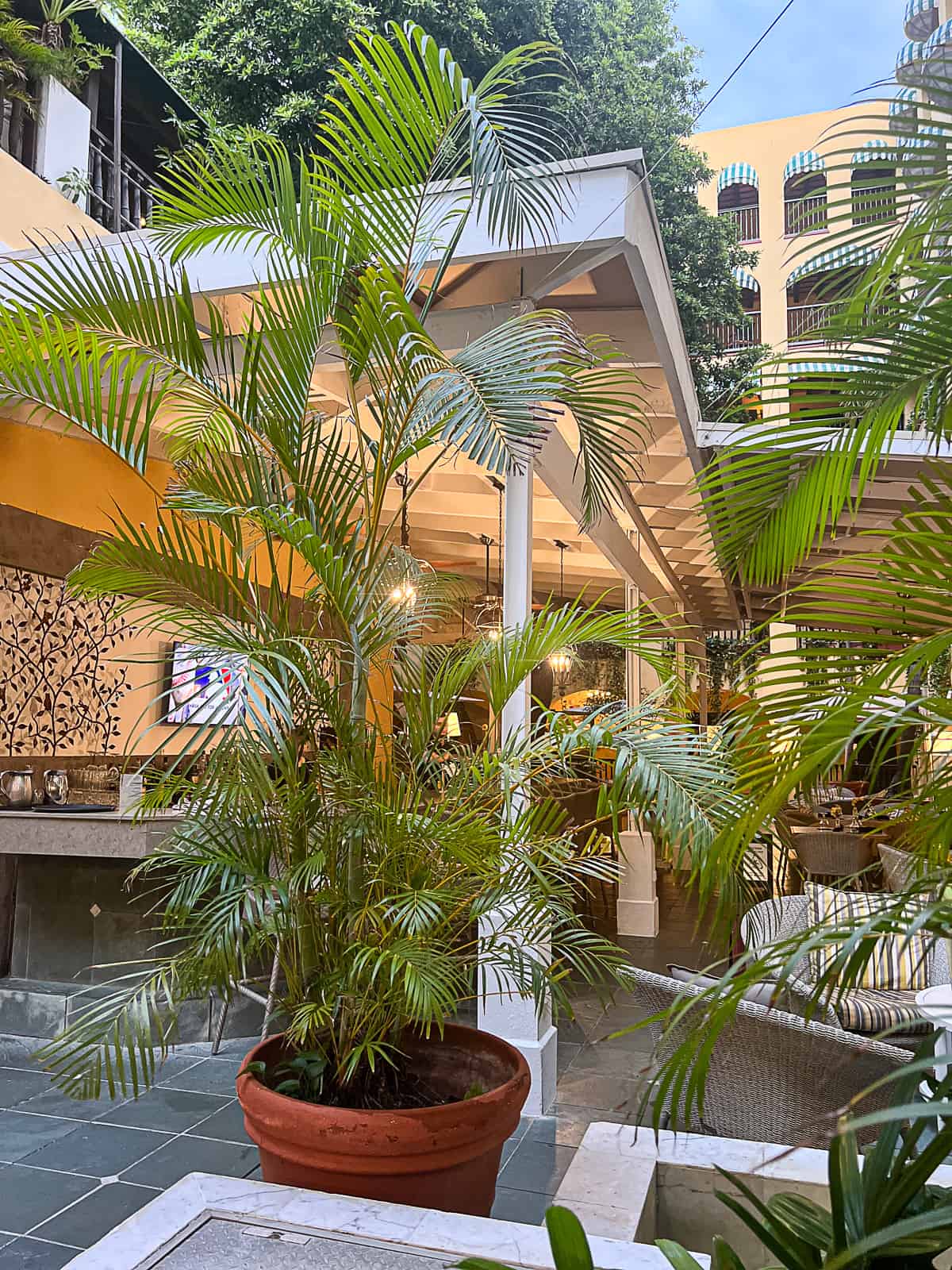 Another one of my best restaurants in San Juan to recommend, due to the food, and the ambiance, and the history (it was once a convent), is the bar and restaurant in the atrium at Hotel el Convento.
This Old San Juan restaurant is hundreds of years old and will meet all of your seafood needs!
8. Go on a tour of the best food in San Juan
You'll be able to check a bunch of high-quality restaurants in San Juan off your list in one foodie-dream-of-a-night if you take the tour I took during a recent trip.
See my review of The Spoon Experience San Juan excursion…
9. Princesa Gastrobar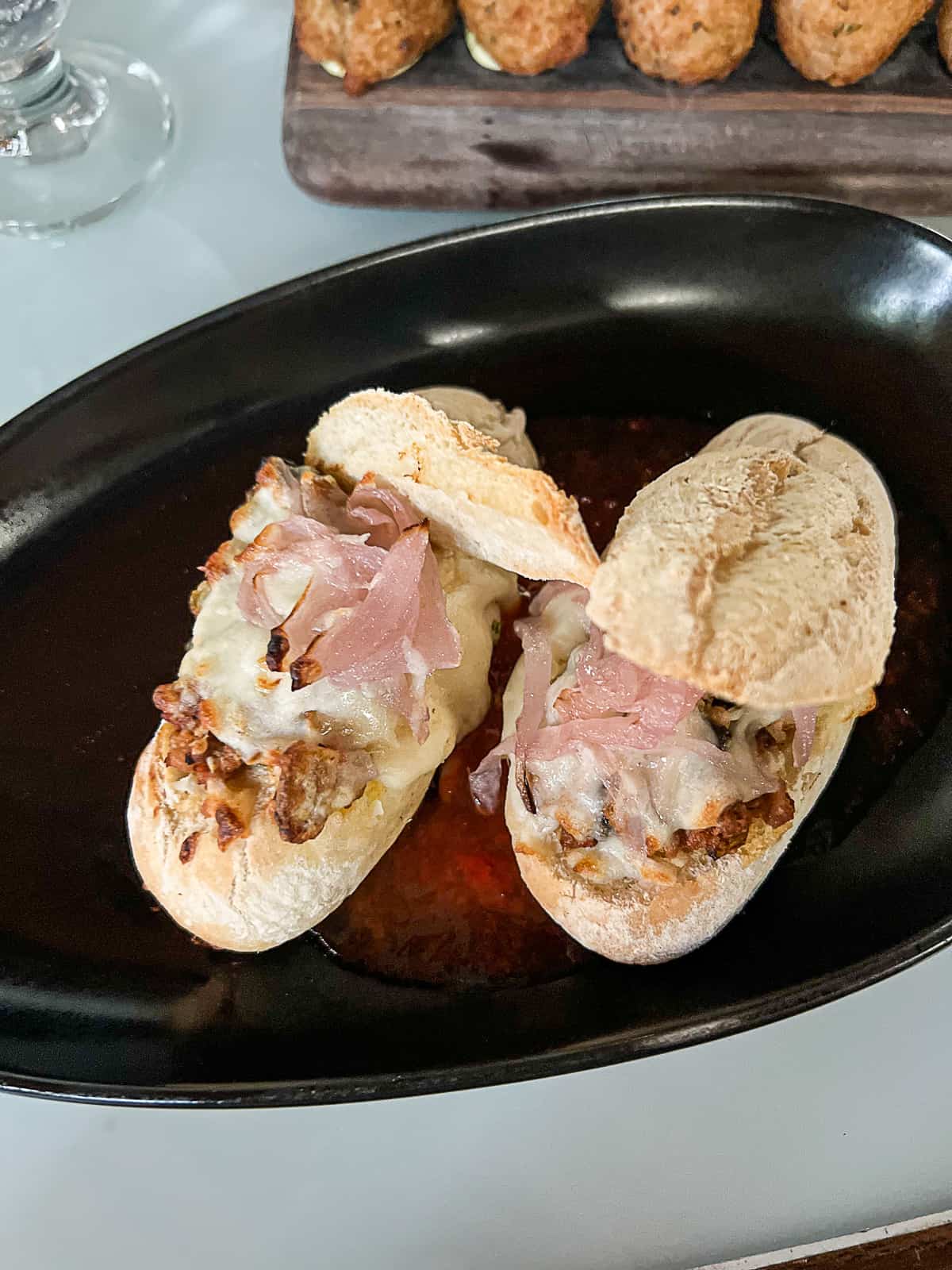 This is more of a fine dining restaurant in San Juan – and I hope you make it here!
The recipes they are using are from hundreds of years ago, from a handful of Puerto Rican cookbooks.
Everything from the appetizers to the rum cocktails are delicious here!
I also had the best steak at Princesa Gastrobar during my recent trip.
And I'm pretty picky when it comes to steak, since I cook for a living for Sip Bite Go!
See my recipe for making the best grilled ribeye…
And if you don't want to cook it, then go to San Juan and order it from Princesa Gastrobar!
Right near this restaurant is our favorite Old San Juan playground…
10. Rincon Ibérico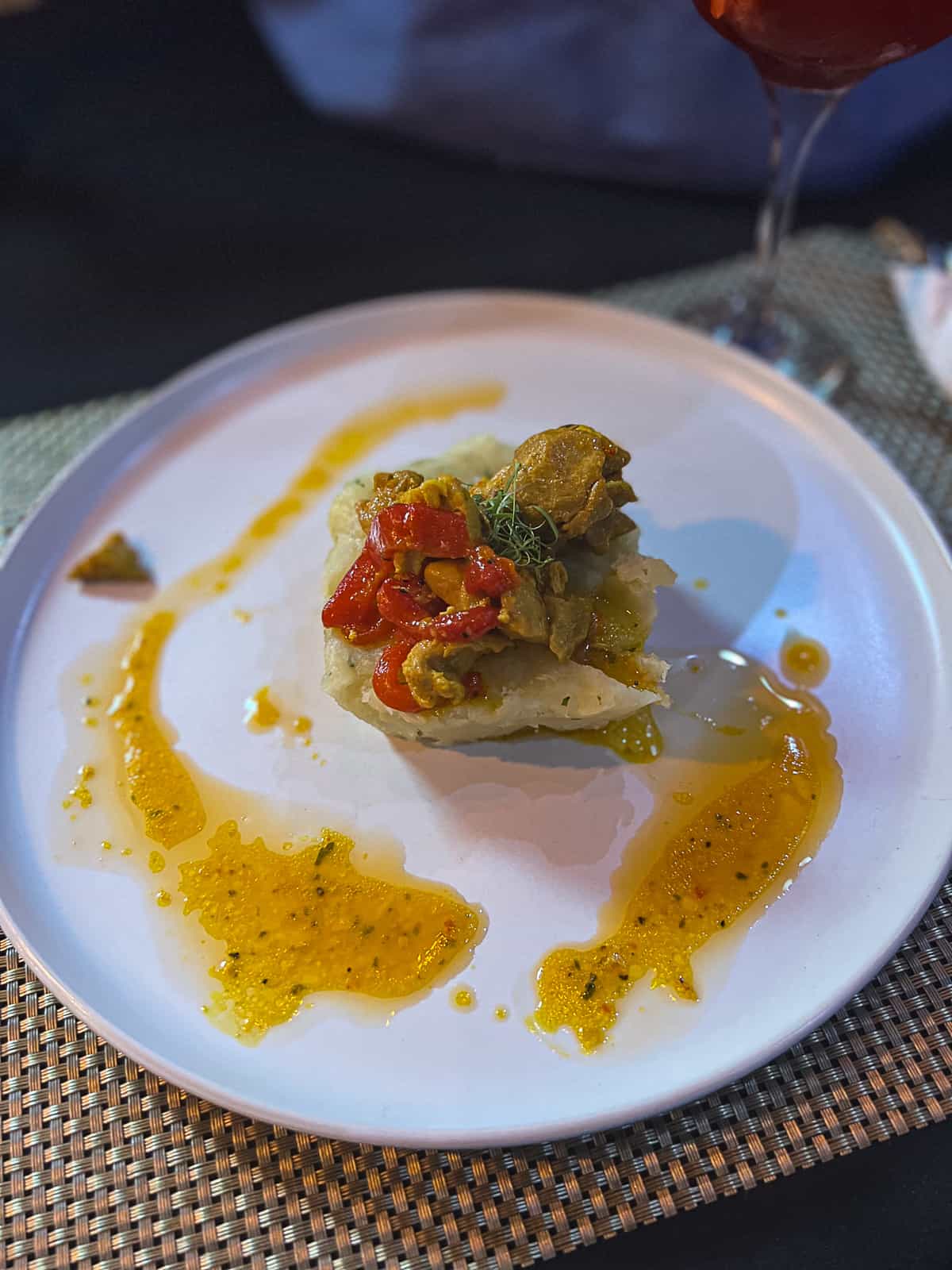 Rincon Ibérico is where I'm going to send you to try the popular Puerto Rican food everyone is familiar with if they've made a trip to this island – I'm talking about Puerto Rican mofongo.
To make it, the chefs mash plantains and add salt and serve it warm, under proteins like steak, chicken, seafood, or vegetables.
If you're into history, this San Juan foodie spot is not too far from the famous San Felipe Del Morro Castle and Plaza del Quinto Centenario.
See more on Rincon Ibérico…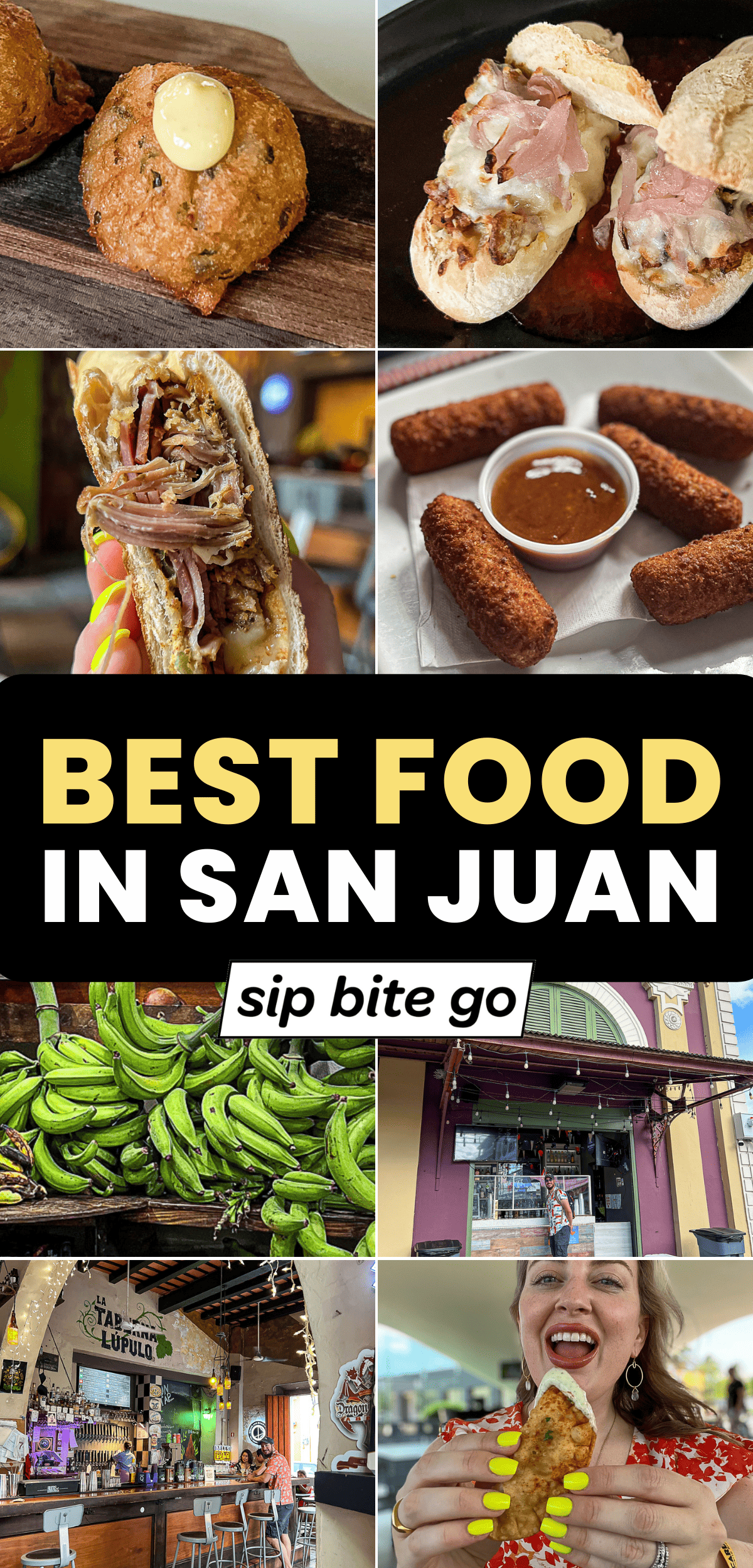 Best Puerto Rico travel guides on Sip Bite Go…
Are you a traveling foodie, too?
Hey there – hope that answers all your questions about visiting this tourist destination on La Placita.
Enjoy your travels and chat soon on Instagram / TikTok / YouTube.
– Jenna
Next, browse the Sip Bite Go recipe collection…