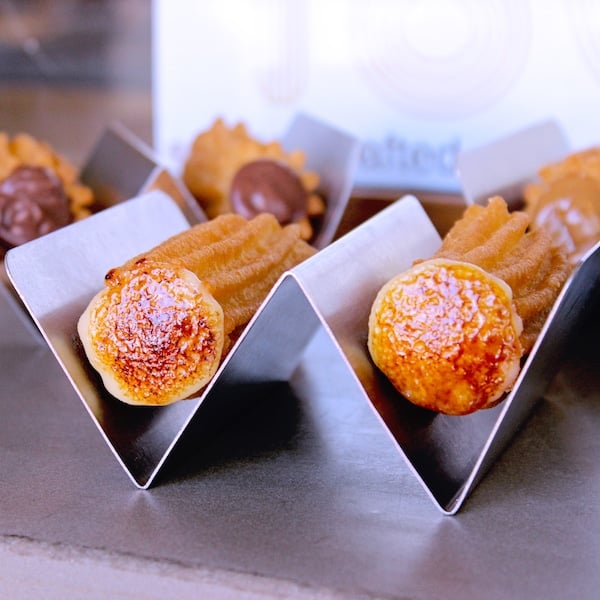 Traditional Spanish churros in Portland
Meet your newest foodie obsession. 180 Xurros tops the list of cool dessert places in Portland, Oregon. The Instagram-worthy dessert and coffee shop is completely unexpected. After all, Portland is a city that prides itself on traditional doughnuts and ice cream.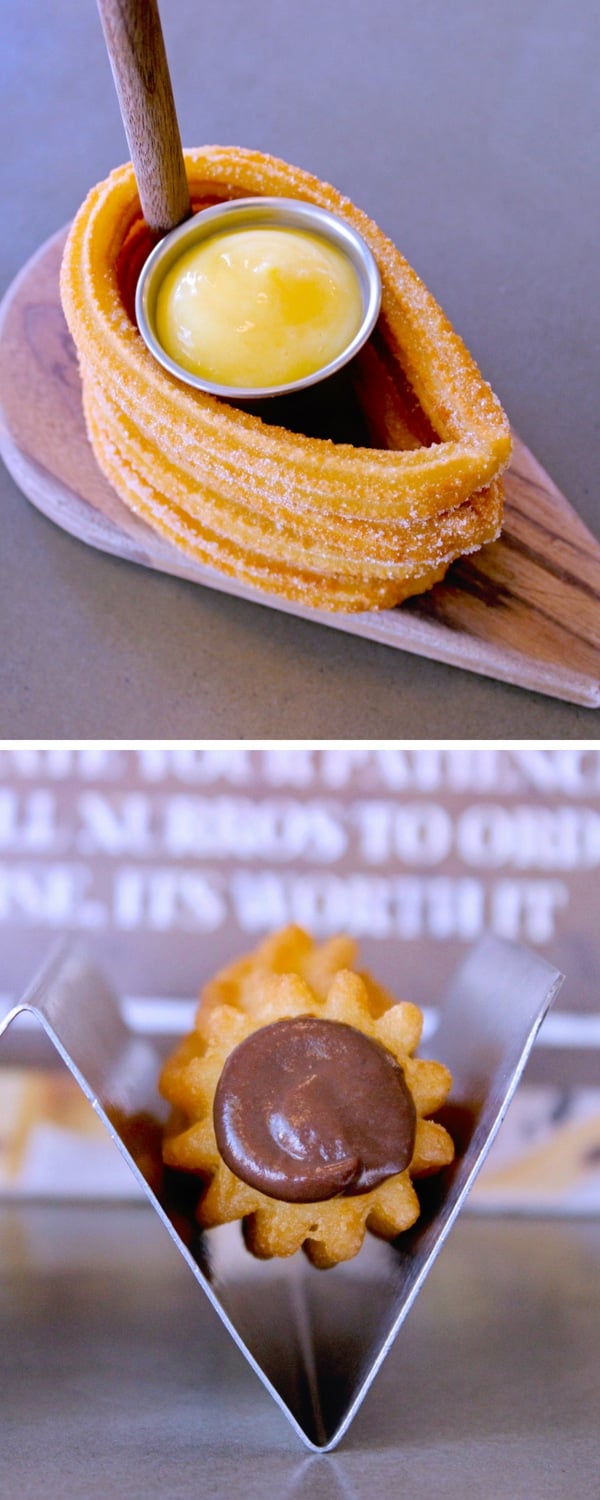 Surprising churros in Portland
180 Xurros takes a gourmet approach to the traditional churro you'd expect at a carnival. Their secret weapon is in part due to the equipment. They use a fancy xurro deep fryer sourced from Spain. Each churro is made-to-order from hand-worked dough to delicately fried pastry. Once out of the fryer, churros undergo a variety of enhancements. The original gets a light dusting of cinnamon sugar.
Almost as sweet as the array of churros and chocolate drinks? Unlike other popular dessert places in Portland, you don't have to wait hours to order your damn delicious churros in PDX.
Chef/owners Chef Jose Chesa and Cristina Baéz also own popular Ataula, a Barcelona-style tapas bar in NW Portland.
Watch the behind-the-scenes YouTube tour of 180 Xurros in Portland, Oregon.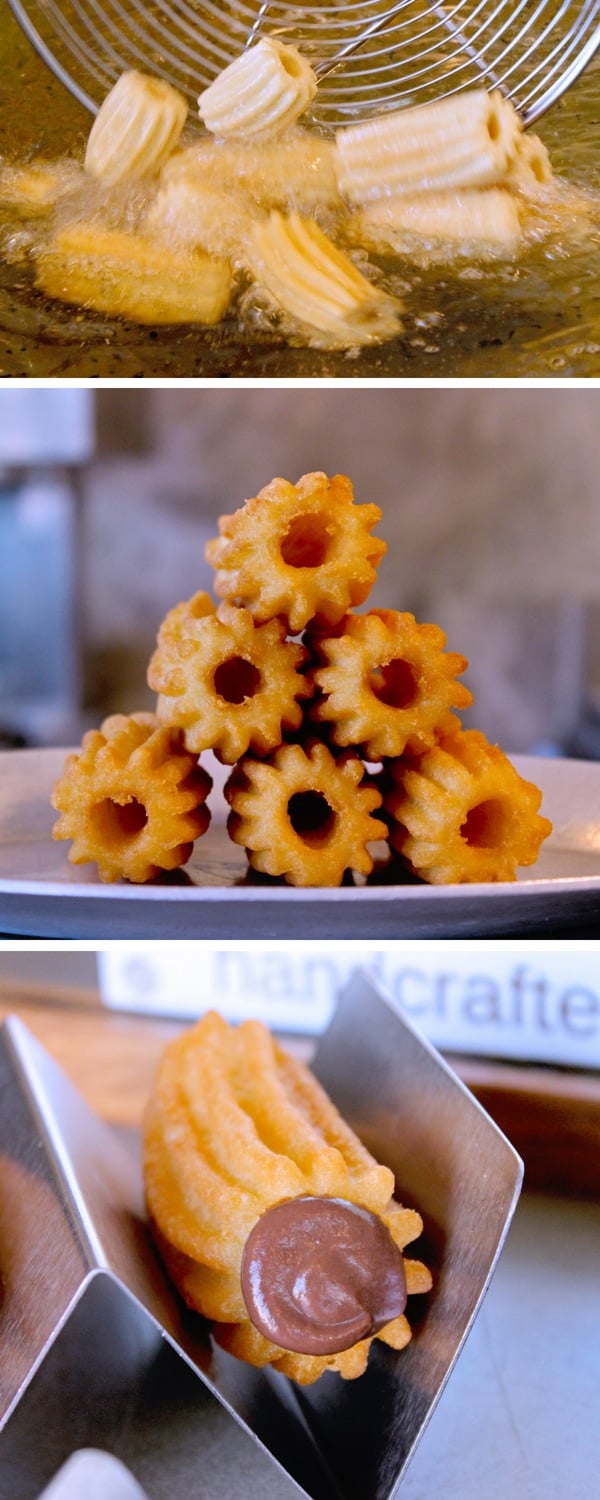 Looking for PDX things to do?
Hey foodies, don't forget to check out Sip Bite Go's guide of the best restaurants in Portland, Oregon and best Portland lunch spots.
If you're looking to do a little sightseeing, see this guide to unexpected treasures to find at Powell's Books in Portland, what to do during Fall in Oregon, and find out whether or not it snows in Oregon.
Hey foodie friends, to see the new restaurants in Portland where I'm headed next, connect with me on Instagram @sipbitego. And for more deliciousness, subscribe to the Sip Bite Go channel on YouTube and scroll through the Sip Bite Go recipe collection.