Grab bananas, chocolate chips, and a few nuts to sprinkle on top. These peanut butter and chocolate banana bites are going to be your new healthy snack obsession.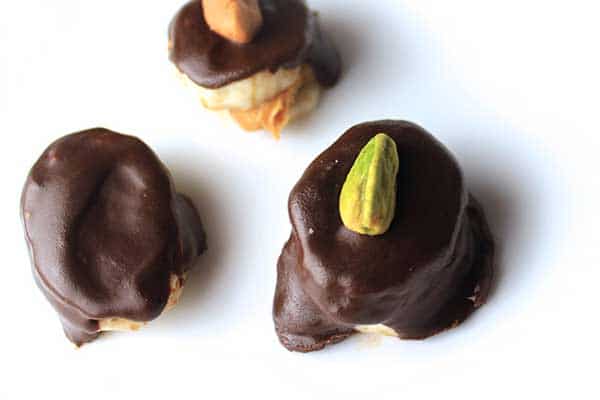 Frozen peanut butter and chocolate banana bites
In about 10 minutes, these peanut butter and chocolate banana bites are prepped and ready to chill in the freezer.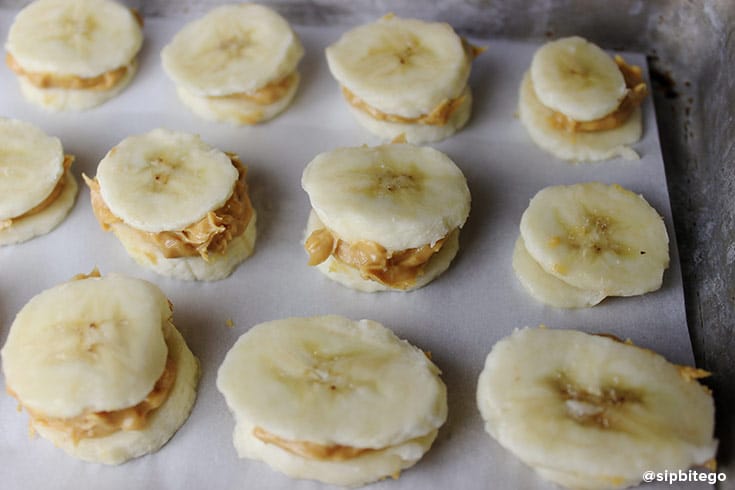 Prep for peanut butter and chocolate banana bites couldn't be easier. You can sandwich the bananas with other pantry ingredients beyond peanut butter, like Nutella, jelly, or honey. Once frozen, each banana bite tastes like a spoonful of ice cream.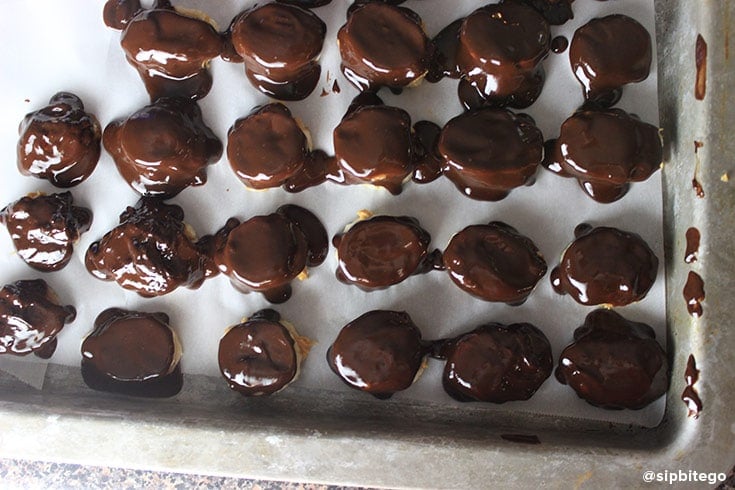 The easy way to make banana bites with melted chocolate is to create a double boiler on the stove. To do this, fill a pot of water about 1-2 inches with water and bring it to a boil. Place a glass bowl on top of the pot, making sure the bottom doesn't touch the water. Add chocolate chips to the bowl along with coconut oil (or milk). Combine until chocolate is melted. Then you're ready to dunk the banana bites!
Love all things chocolate? Hear about Kelly Lupton, a life coach with an interesting food hobby. She turned a fudge making hobby into a holiday tradition everyone loves.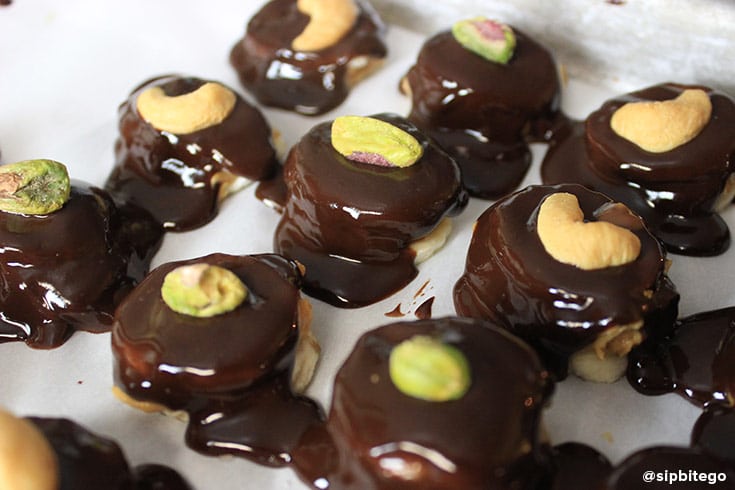 Love easy fruit desserts? Try this lemon olive oil cake – it's really easy to make, even if you're not a "master baker". 
And if you're a chocolate lover, check out these chewy fudge brownies.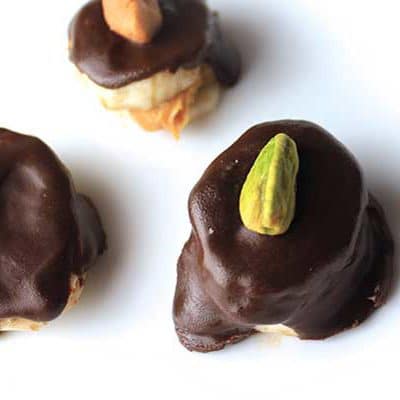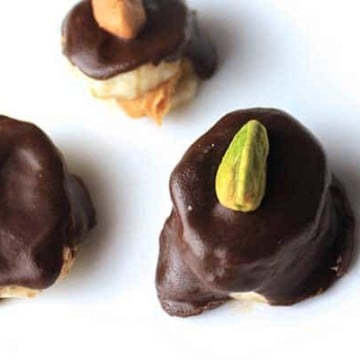 Peanut butter and chocolate banana bites recipe (Sip Bite Go)
Recipe from sipbitego.com. See the step-by-step video - https://youtu.be/1_1lhgg5T9s
Print
Pin
Rate
Instructions
To prepare the double boiler, bring 1-2" of water to a boil in a pot.

Slice bananas into 1" chunks and arrange on a parchment paper-lined baking sheet. Drop a spoonful of peanut butter between every two banana slices to create sandwiches.

Add a bowl to the double boiler to melt chocolate chips with coconut oil. Stir until chocolate is completely melted and smooth.

There are two ways you can get the chocolate on the banana bites. One way is to work quickly with tongs, dipping banana bites into the chocolate. The other way is to leave banana bites on the baking sheet and spoon melted chocolate on top.

Before the chocolate sets, add topping. Pop the peanut butter banana bites in the freezer for at least 30 minutes before serving frozen.