Listen to My Weird Food Obsession Podcast – episode 15 on Apple, Spotify, or wherever you get podcasts to hear:
The story behind Mason's Famous Lobsters.
What you can get in the mail order kits.
Jenna's and Dan's favourite lobster rolls.
What's in the Basic Lobster Roll Kit?
How Dan got into the lobster business.
Conservation efforts and fishing sustainably.
How to put together a lobster roll.
Do you love seafood enough to start a business around it? That's what happened to today's guest. Mason's Famous Lobster Rolls Owner, Dan Beck, is here to chat about everything lobster rolls with us. We go into detail about the ingredients that make the best lobster rolls and the difference between different regions and how they serve their rolls.
Dan also chats the restaurant business during the pandemic with us and how he has adjusted to shipping fresh lobster roll kits by mail overnight to very, very happy customers across the country.
There's nothing like biting into a fresh lobster roll after a day spent hiking out along the Maine coast. Buttered lobster with fresh, toasted rolls…. Mmmm. But do you love seafood enough to start a business around it? For Dan Beck, the answer was an easy yes.
Today he runs both a chain of seafood restaurants and an ecommerce platform, and Mason's Famous Lobster Rolls has a name for bringing authentic New England style lobster rolls to places all across the country. We go into detail about the ingredients that make the best lobster rolls and the difference between different regions and how they serve their rolls.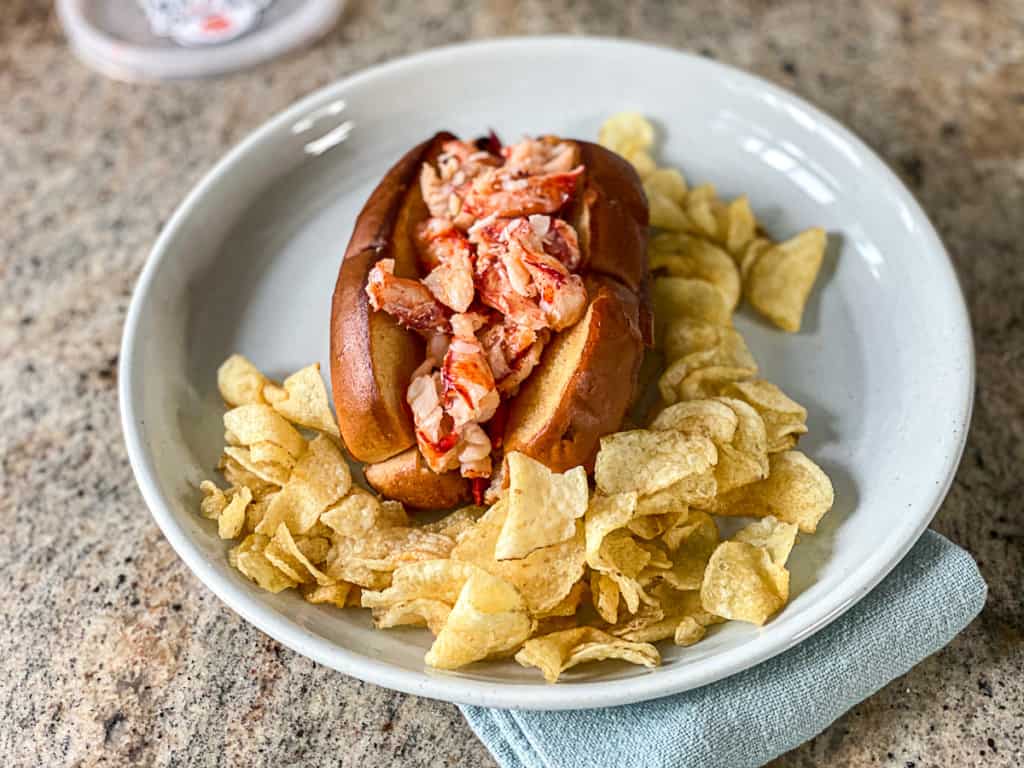 "When you're doing something different than anybody is doing you always think to yourself, is this even gonna work? But we had a really great response here. And people were soliciting me to actually franchise!" – Dan Beck
From seafood buyer to franchise owner
Dan has been in the seafood industry for a long time, but he didn't start out with his own seafood shack: instead, he worked as a seafood buyer for other restaurants. Buying seafood from Maine on a regular basis, he got to know the lobster fishermen who worked up and down the coast, running a sustainable fishing enterprise on principles that had been in place for generations.
Men who spent their days fishing the Maine coast, and . He bought their lobsters, he learned their methods, and he enjoyed their food: especially the fresh lobster rolls that always showcased fresh, newly caught lobster against a backdrop of soft bun.
And then he had an inspiration: what if he took the intensely local New England lobster shack and transplanted it to the rest of the country, so people everywhere could enjoy a traditional seafood dinner without having to roadtrip it all the way across the country? He took the idea and ran with it, opening his first restaurant in Annapolis in 2014, and now has a franchise of eleven restaurants throughout the country.
But this fall the lobster business was facing a crisis. With restaurant sales diving because of COVID, the lobster industry was in crisis and fishermen couldn't find steady buyers for their seafood. Dan decided to do what he did best: helping connect the people who had lobster they couldn't sell — small, independent fishermen — to the people who couldn't get to that lobster dinner they were craving because of COVID restrictions.
His new enterprise provides mail order lobster roll kits to people across the ,and overnight deliveries of super-fresh ingredients ensure his customers enjoy the same good taste they'd get if they had come into one of the restaurants.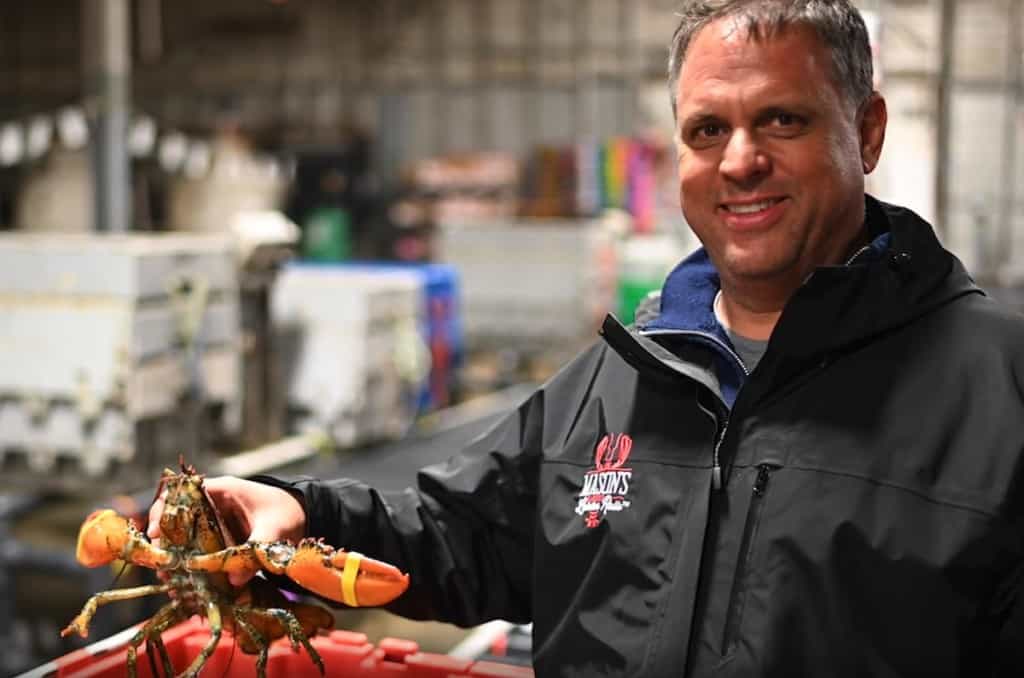 When are lobster rolls popular to eat?
Dan Beck explained that summer is lobster roll eating season. That's when everyone in Maine is fishing, and the lobsters have moved into the harbors to molt. Lobsters are abundant, and affordable. The 4th of July is prime time to order a Mason Famous Lobster Roll kit, and enjoy something special for a patriotic picnic.
But that doesn't mean you can't enjoy lobster during the cold of winter. Although the weather is harsh during the New England winter and many seasonal fishermen pull in their nets, some brave souls with larger boats keep at it throughout the year. Winter lobster is more expensive, but the supply stays steady.
That's why Mason's Famous Lobster Rolls can keep their restaurants open all year—and continue to provide meals to people who crave summer seafood in the dead of winter. Christmas saw a big spike in lobster roll orders this year, and for Valentines day lobster makes the perfect date-night-dinner at home.
These kits made the foodie's gift guide list of best gift for foodies, but if you're not into gift giving there's no reason you can't order one for yourself.
What's in a lobster roll?
Dan packs everything you'd need in his lobster roll kits, and when I tried them last year I was super impressed with how fresh it all was. The meal took me only five to ten minutes to prepare, and both the hubby and I couldn't believe how fresh and flavorful it turned out.
Here's the video of our lobster roll lunch—don't watch on an empty stomach, or you will get really really hungry and may end up running up your credit card on the Mason''s Famous Lobster Rolls website.
Our kit for four was packed with beautiful fresh caught lobster, fluffy, buttery rolls, Fancy Irish butter, mayo, a fresh lemon, a packet of seasonings, bags of Cape Cod Chips (yum yum) and whoopie pies. The entire meal was so delicious and unexpected – we felt like we were chillin' on the coast in New England.
There are a few variations in lobster roll styles, just as there are many types of barbeque: each style belongs to its own region. In my video I go over how to prepare it Connecticut style, with a toasted bun and lobster lightly poached in butter. I love the crispness of the toasted bun, the inside warm and fluffy. These spit top country rolls can also be buttered outside and grilled.
The business of selling lobster rolls
Though this year has been a hard year for everyone in the food industry, Dan Beck tells us that lobster is a one of the more dependable types of seafood in the market. Unlike crab, which comes primarily from places like Indonesia and is subject to overfishing, all the lobster used in Mason's famous lobster rolls is fished domestically along the Maine coast.
Conservation efforts and strict fishing limits mean lobster fishing in Maine is fully sustainable: in fact, the lobster population is going up, not down.
Mason's Famous Lobster Rolls locations
Aside from the booming ecommerce business, Mason's Famous Lobster Rolls is serving lobster in 11 locations across the country. These include:
Annapolis, Maryland
Belvedere Square, Maryland
Dupont Circle, DC
Harborplace, Maryland
Raleigh, North Carolina
Reston, Virginia
Miami, Florida
Charleston, South Carolina
Fort Myers, Florida
National Harbor, Maryland
Rehoboth Beach, Delaware
But Dan isn't done, and he's working on opening more locations throughout the country, with restaurants to be opened in places including Texas, Colorado, and Oregon. I was super excited to hear that my own city of Portland, Oregon will be hosting a location soon, and I can't wait till they move in. I'm looking forward to scheduling a lunch date with the hubby, and adding them to my best lunch spots in Portland list.
In the meantime, I'm glad we've got the option of deliveries! For more about the logistics of that, listen to the full podcast. And if you can't put in an order quite yet but are still craving lobster, have a look at my recipe for Sous vide lobster tails.
Links mentioned
Learn more about at home lobster roll kits
Listen to My Weird Food Obsession Podcast – episode 15 on Apple, Spotify, or wherever you get podcasts.
More from My Weird Food Obsession