Listen to My Weird Food Obsession Podcast wherever you get podcasts – episode 8
Did you know: sushi + burrito = sushirrito?? It's a thing – and the people of Portland, Oregon are obsessed with it!
The amazing food in Portland, Oregon is one of the major reasons people visit, and sometimes decide to ultimately move to this city I call home. That's what happened to me, and that's what happened to today's guest, Ryan Moy. We both live here in large part for the food!
Today Ryan Moy, owner of Rollin' Fresh — one of the most quintessential Portland food carts — which specializes in sushi burritos, poke' bowls, and poke' salads.
He's a humble guy, so I'll have to toot his horn for him: he's been featured on Food Network and with 3 food carts in Portland booming, he opened a brick and mortar Portland restaurant during the pandemic. I'm so happy for his success.
In this episode, Ryan chats about how his grandparents in particular encouraged him to pursue a steady "real job" in accounting, but also spent quality time with him in the kitchen, teaching him how to cook food they grew up with in Honolulu.
He talks about the ride of almost two decades working as a chef and GM of the food industry, scaling a food business, traveling to foodie cities, expanding his restaurant menu, and ultimately, the story of how he merged his accounting degree with his passion for food.
What is a sushi burrito?
Ryan describes the sushi burrito as fusion of Latin and Japanese cuisine: three times bigger than a giant sushi, a burrito-shaped sushi roll full of traditional sushi ingredients coupled with Latin-inspired sauces.
A wild new concept that has become hugely popular in recent years, it's a version of sushi that is uniquely well adapted to today's fast paced lifestyle. Easy to wrap up for grab-and-go lunches, easy to eat in the car, while walking, or on the go, it's a flavor extravaganza you can feel good about indulging in.
Maybe that's why Ryan and his Rollin' Fresh food carts haven't faced the same slump seen by many more traditional food places. Even while the pandemic raged, his staff has kept busy with a never-stopping deluge of orders, and rather than waiting out the storm he's been growing and expanding throughout the past year.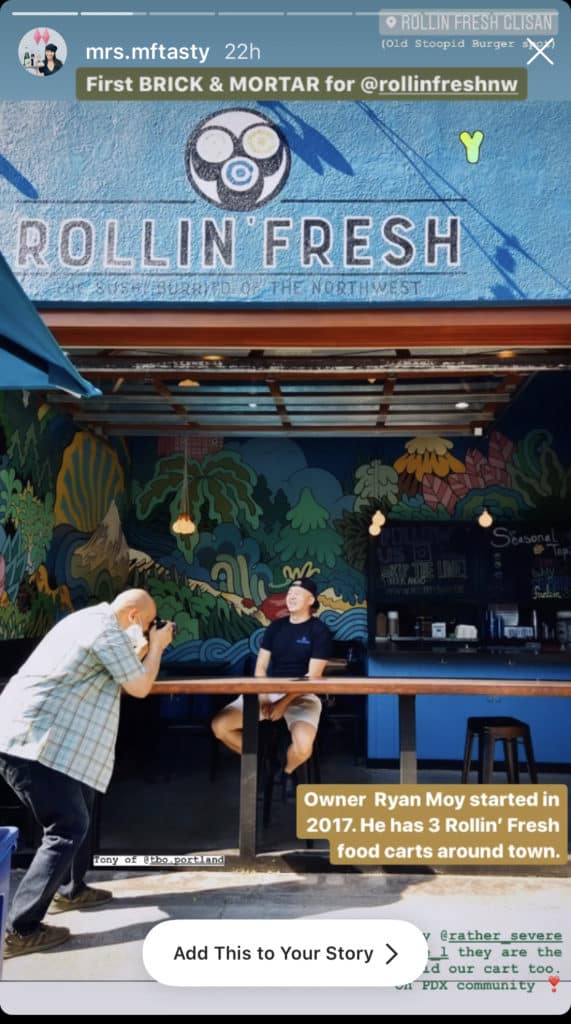 "Restaurant margins are really, really small. And in order to be successful, you have to have the numbers dialed in at the end of the day. If you lose track of that, then it's just going to go downhill from there." – Ryan Moy
Getting in on the Portland food carts scene
Ryan is no stranger to hard work. His resume is impressive: he came to Oregon soon after he finished college, fell in love with the local food scene, and worked pretty much every job in the restaurant industry, from bartender to managing GM operations manager.
When he started his first food cart, he put everything into it: for the first year, his only days off were Thanksgiving and Christmas day, and he stayed with the cart from six or seven in the morning till ten or eleven at night.
His dedication paid off, and it wasn't long before Rollin' Fresh had a name in Portland, and it was time for the first big jump: from one to two locations. Splitting his time between the two food carts, he kept up the intense work schedule and continued to see ever-expanding success. Rayan's food carts are featured in my article on where to eat in Portland, Oregon.
Today, Ryan has three food carts and a brick and mortar location, and keeps busy prepping food for hundreds of deliveries. He still finds time for experimentation, and is always trying out new flavor combinations for his sushi burritos, poke' bowls, and poke' salads.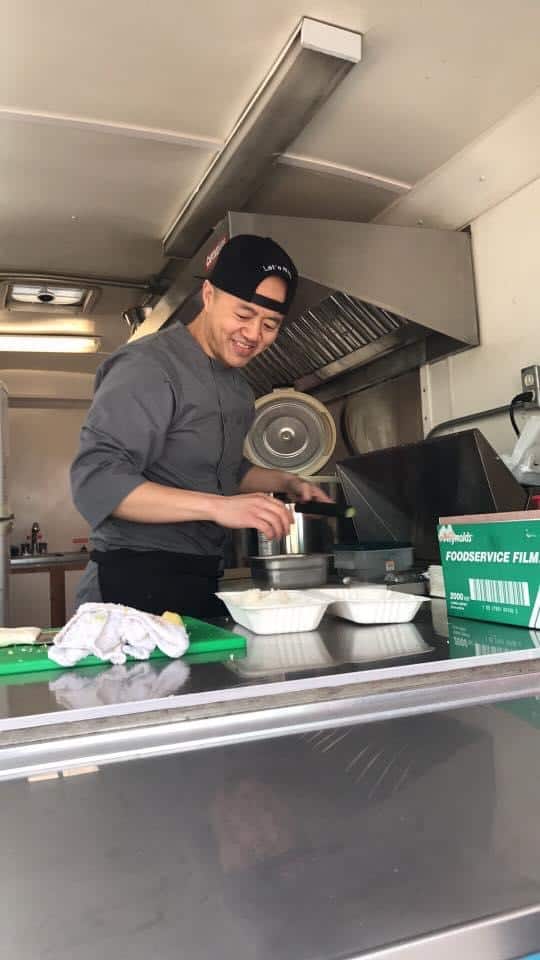 "Whatever effort you put into your business is what you're going to get out of it." – Ryan Moy
It was great to catch up with Ryan and hear everything that's been going on with Rollin' Fresh, and I'm looking forward to stopping by his new location and enjoying a sushi burrito while sitting by the fire pit. Listen to the podcast for the details on that, and don't forget to try one of his specialties yourself when you're in the area!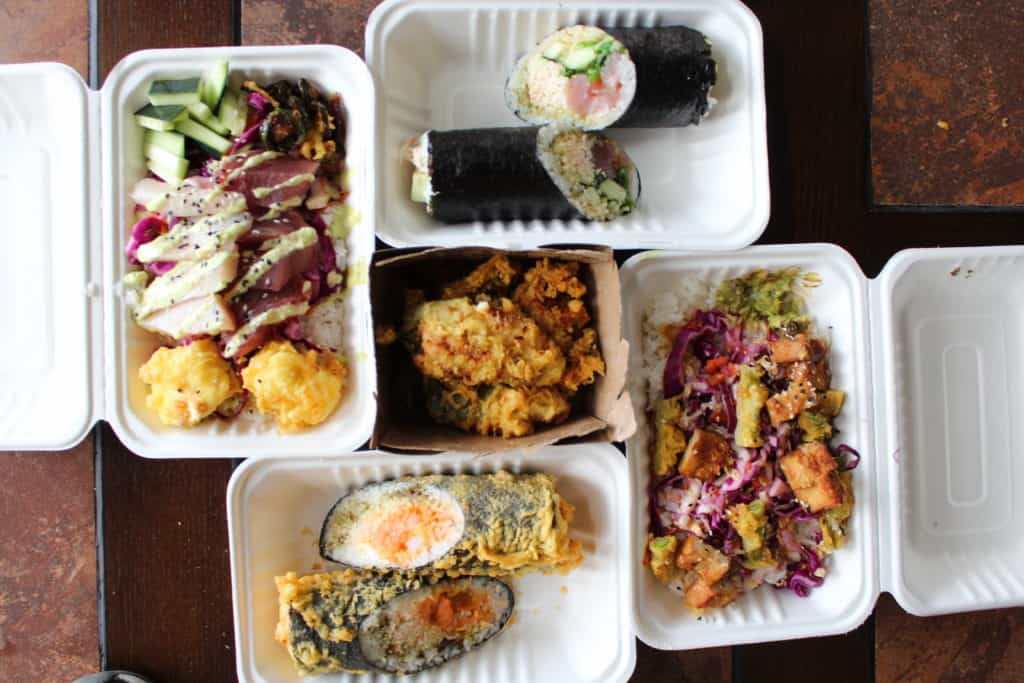 Learn more about sushirritos and the Portland food cart scene
Listen to My Weird Food Obsession Podcast wherever you get podcasts – episode 8
What is a 'sushirrito' and what goes into making one?
The importance of knowing your numbers in the restaurant business.
Making adjustments to COVID-19.
Managing the food cart space, team, and business.
Ryan's top food cities to visit.
Chasing your passion for food: Where to start and what to do.
Transitioning into the digital space.
Links mentioned
More from My Weird Food Obsession