Planning a stay at the Caribe Hilton with a family? Accommodate kids with a separate area in a 1 bedroom Caribe Hilton Suite. Check out what's included at this resort… From the number of bathrooms, to amenities, and photos of the garden view of this lovely San Juan Hilton property in Puerto Rico….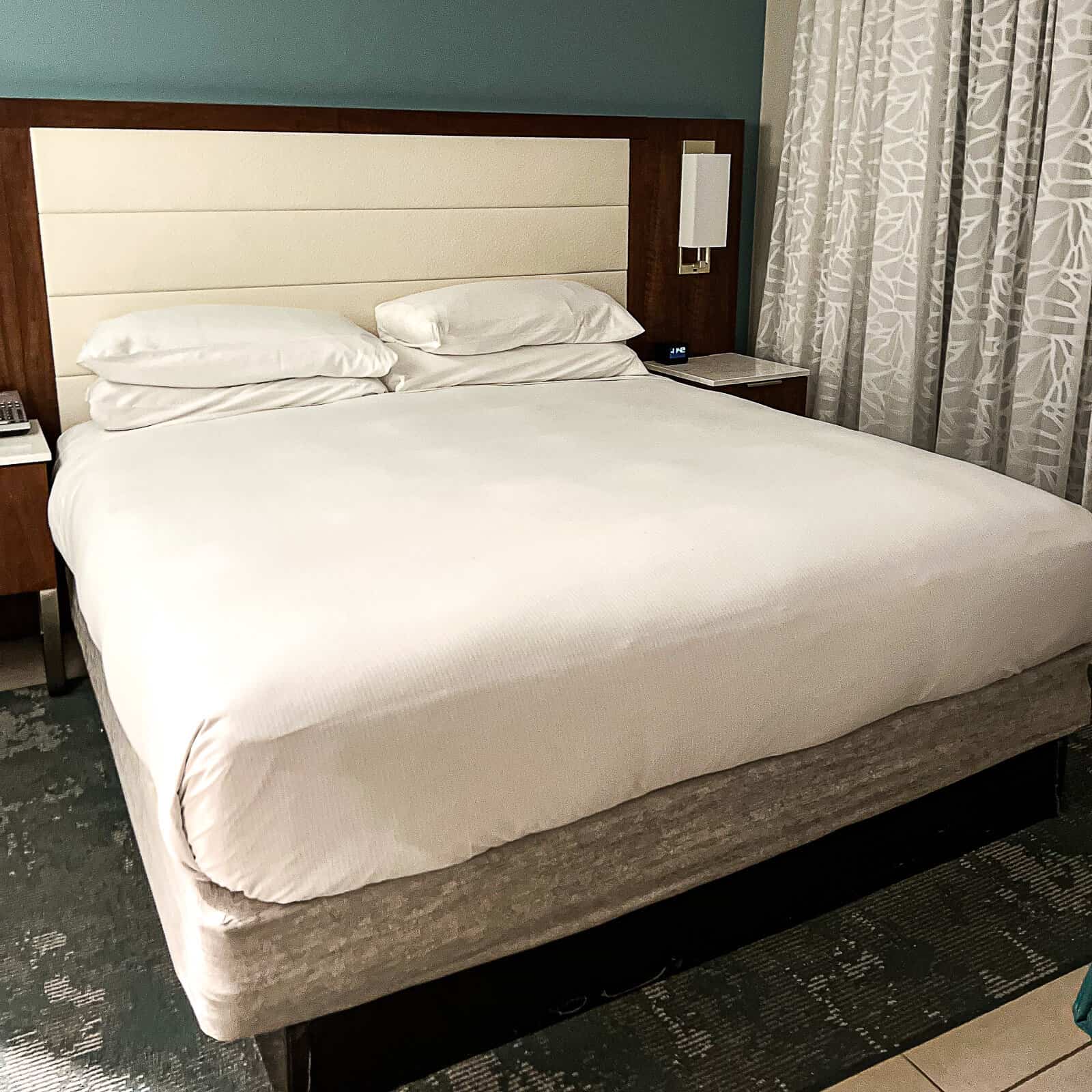 Get tips for traveling to San Juan, Puerto Rico in this new series of NEW Sip Bite Go travel blogger guides. Thanks to Puerto Rico for providing some of the activities in this guide for review. All options are my own.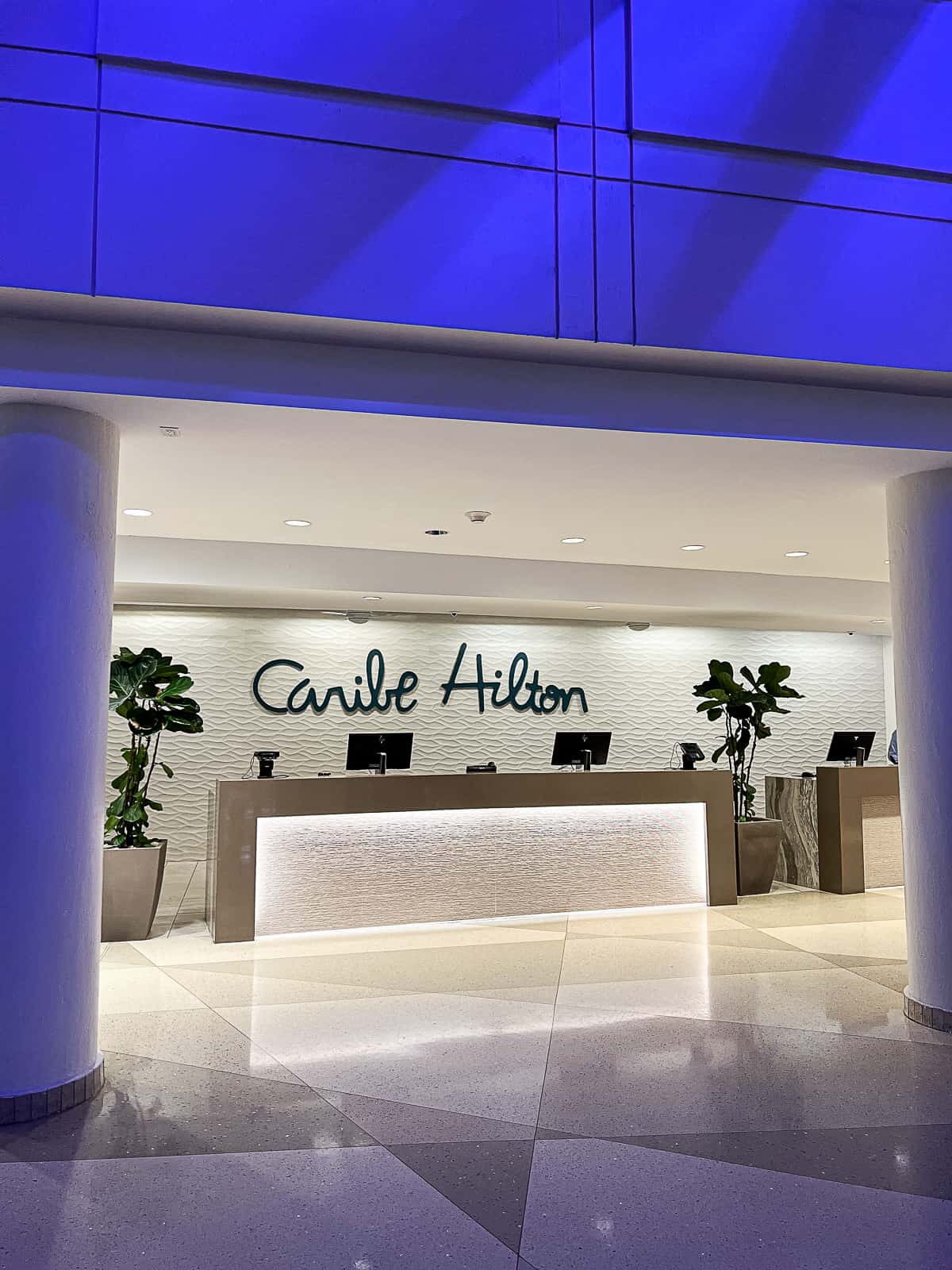 Follow Sip Bite Go on Instagram and TikTok for restaurants to try and Puerto Rico travel tips…
Tour a Caribe Hilton Suites Room Photos and Video
Check out this video of a 1 Bedroom Caribe Hilton Suite Room with Garden View…
The artwork inside is beautiful, representative of Old San Juan and the surrounding areas.
Love art? Learn more about taking a Santurce art walk in Puerto Rico…
Caribe Hilton Junior Suite Room Tour
It's also called the "Garden Wing 1 King One Bedroom Suite" – and my suite location on the 3rd floor was a perfect example of this…
These are the standard Caribe Hilton Suites pictured in this post inside the property on San Geronimo Street.
We were on a lower level, so we didn't have views of the ocean, but the luscious green space outside this Caribe suite room was beautiful.
Overall review of this junior suite
Great for my small family of 2 adults, 1 kid.
Loved the Garden Wing location.
850 square feet is a generous amount of space.
The one king-sized bed in the master suite was comfortable.
The sofa bed was comfortable for my kiddo.
We loved the large dining area for eating take-out from Morton's Steakhouse in the room.
The kitchenette with mini refrigerator in the main entrance to this guest room suite was large and helpful for packing with snacks.
There is one full bath and one half bath, which worked fine for our family. It was okay, but if my kiddo was older I would have liked a bath / shower in a different location so it would be more private and not in the master suite.
Two TVs – one in the master bedroom, one in the living room.
Living room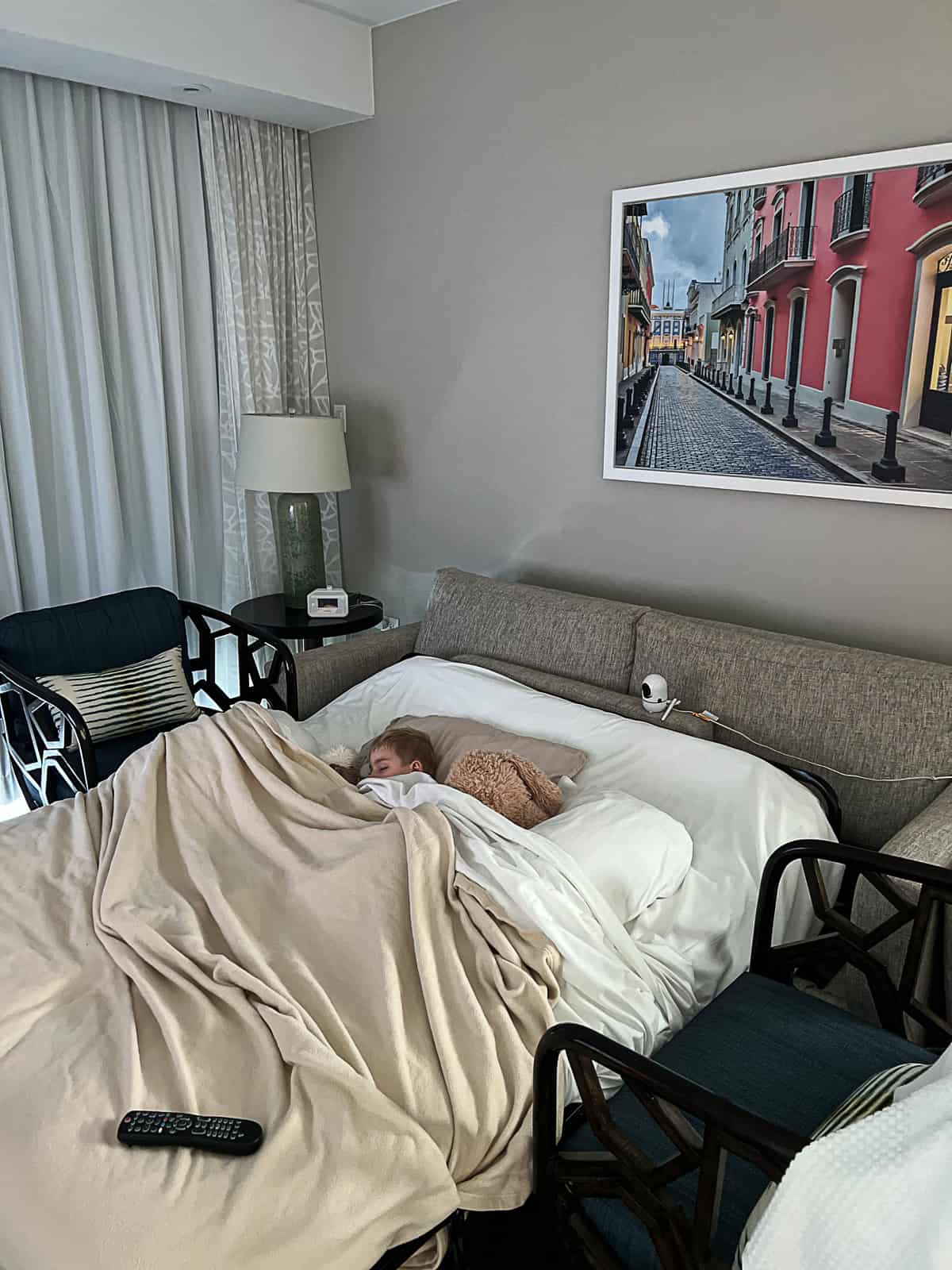 This is the pull out couch in our Caribe Hilton suite room.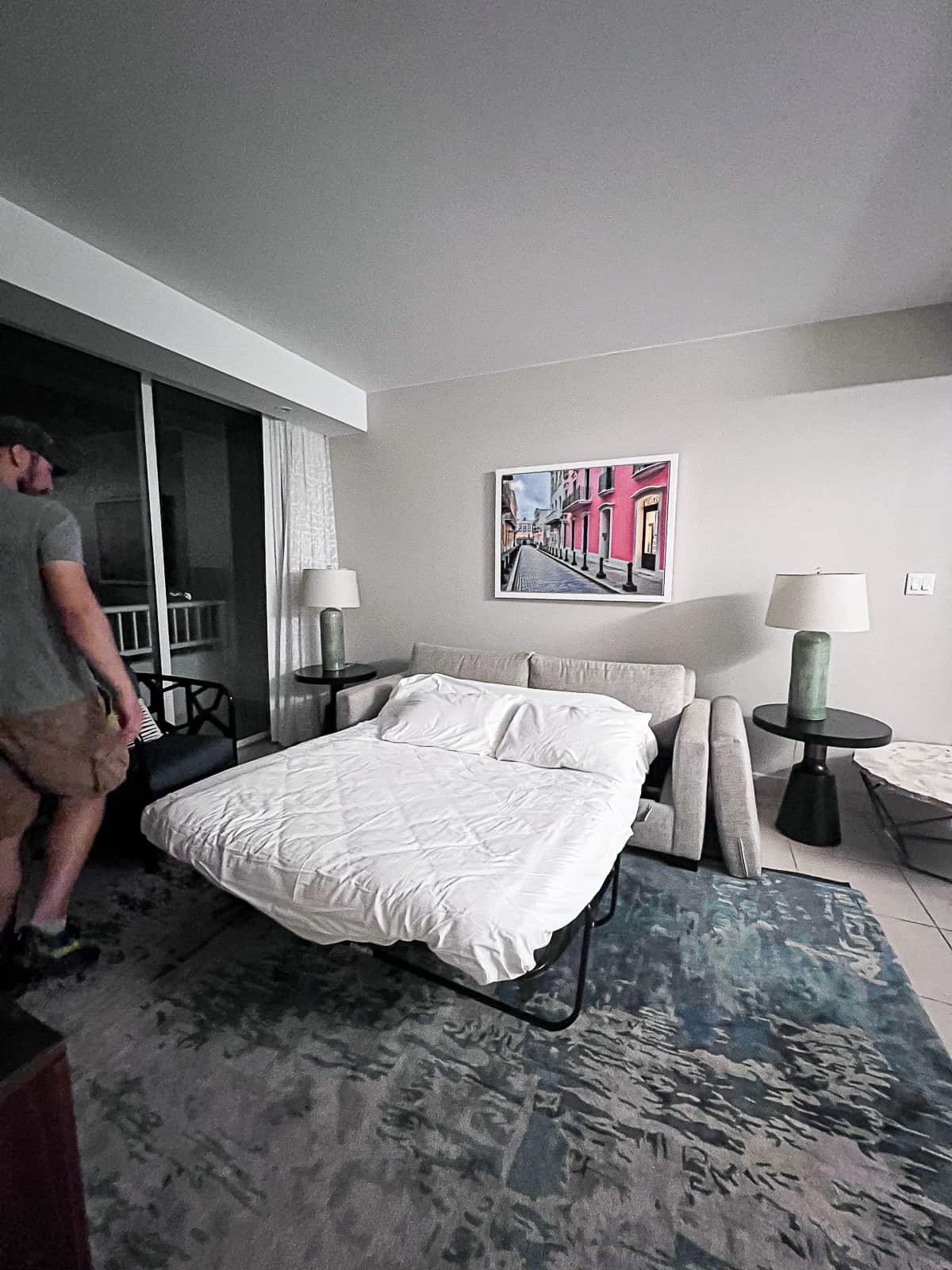 Here's what the room looks like set up as a living room…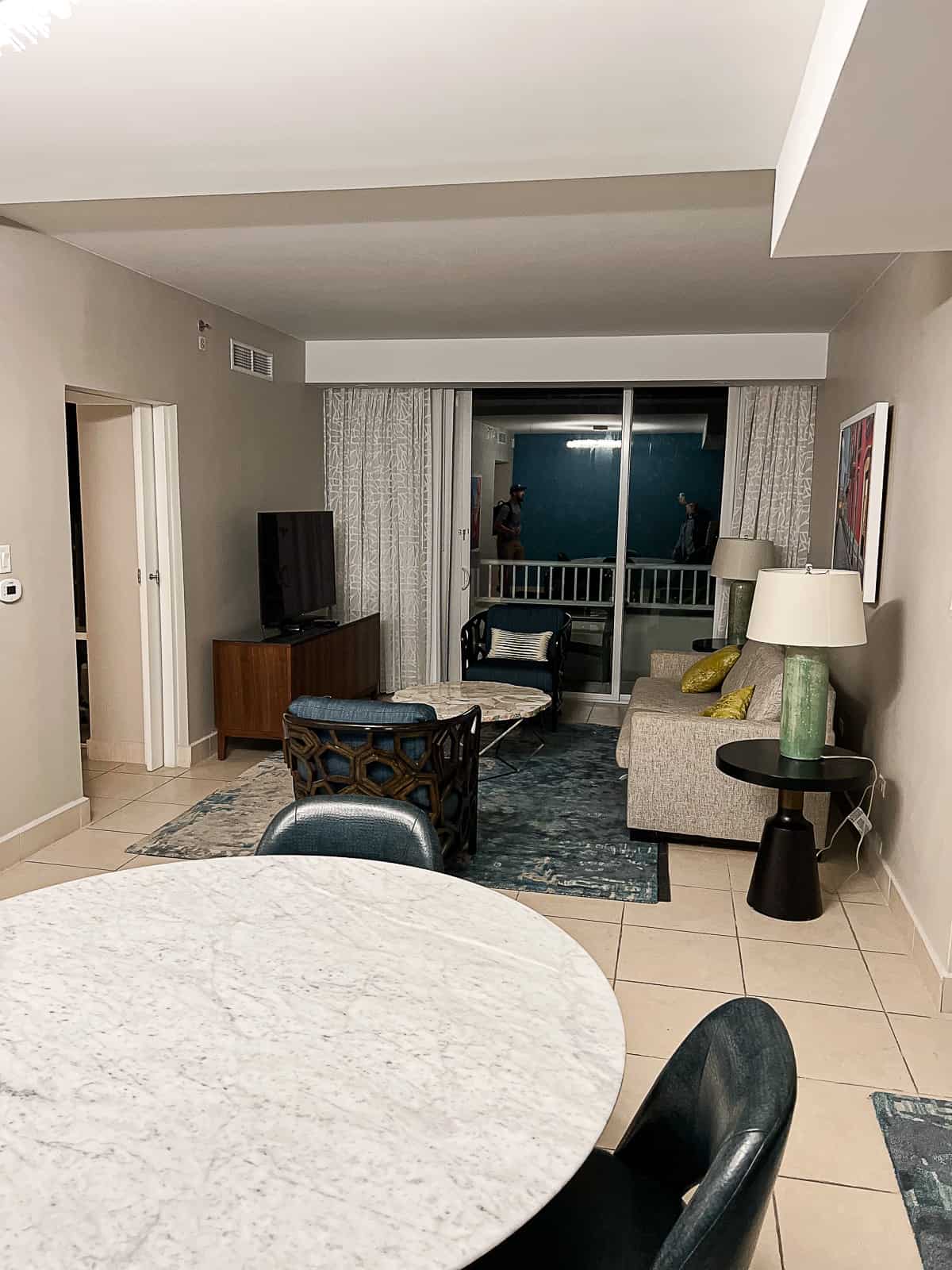 Dining area
Here's a look at the dining room…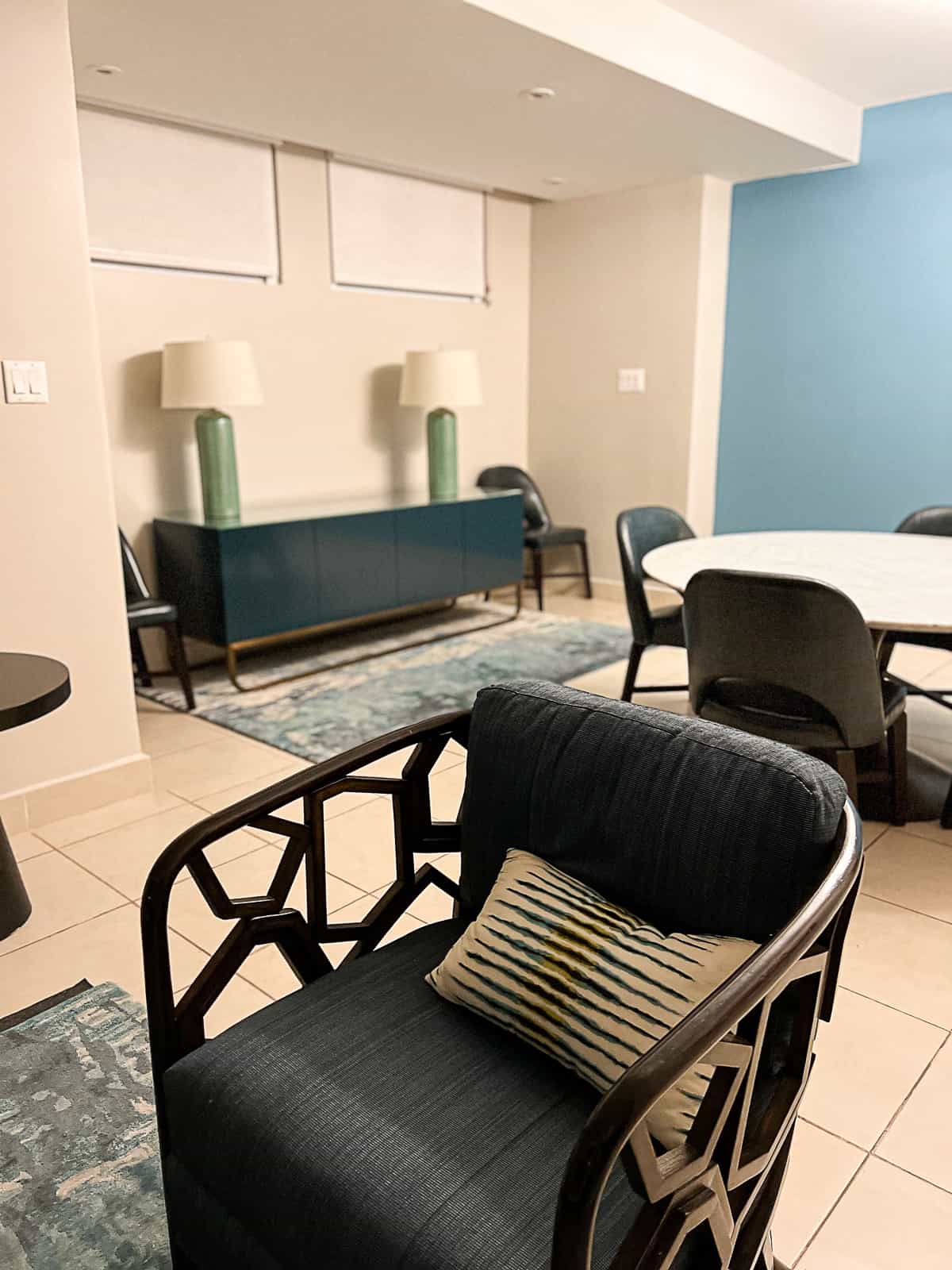 Master room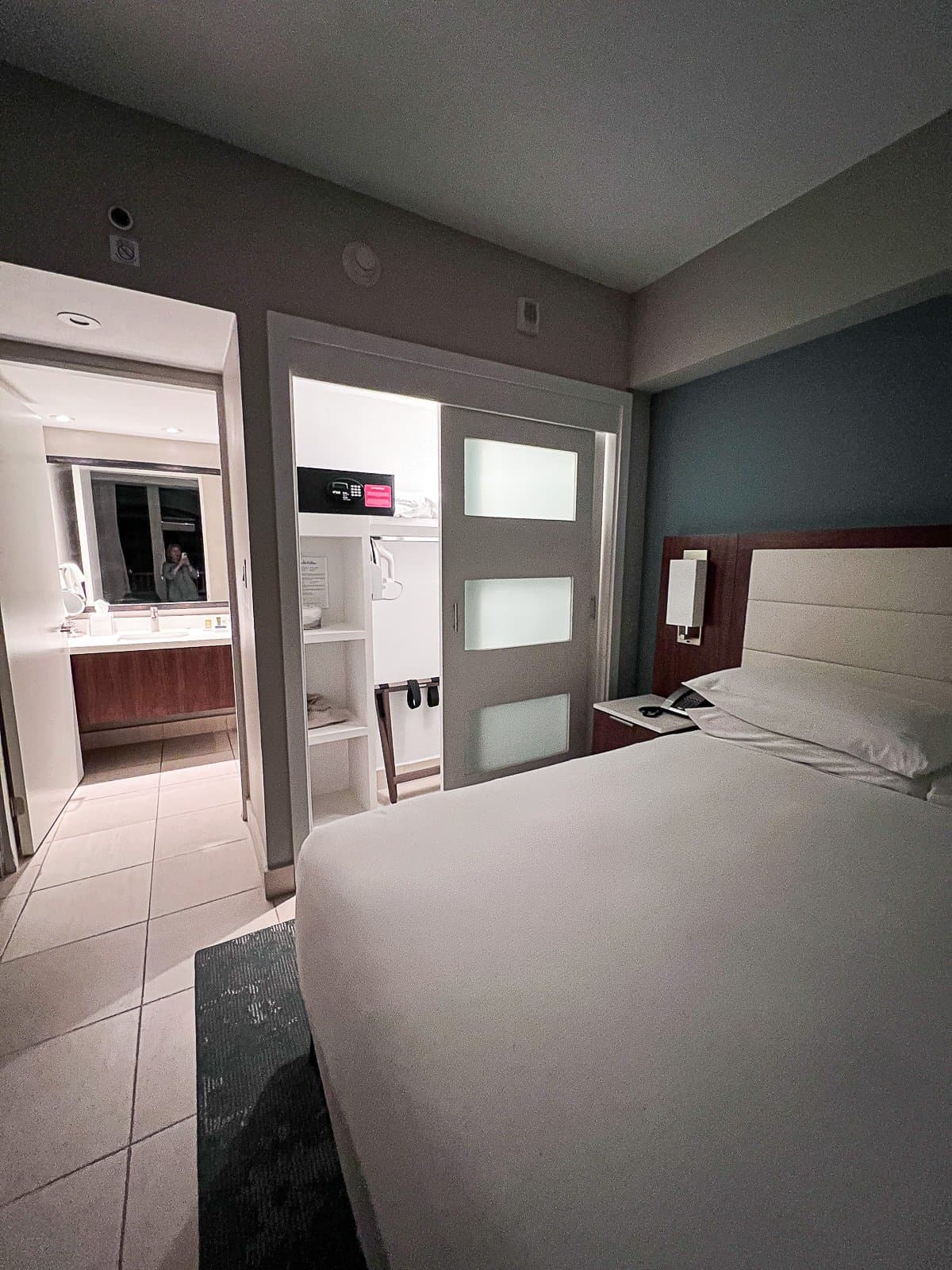 I found the bedroom to be spacious…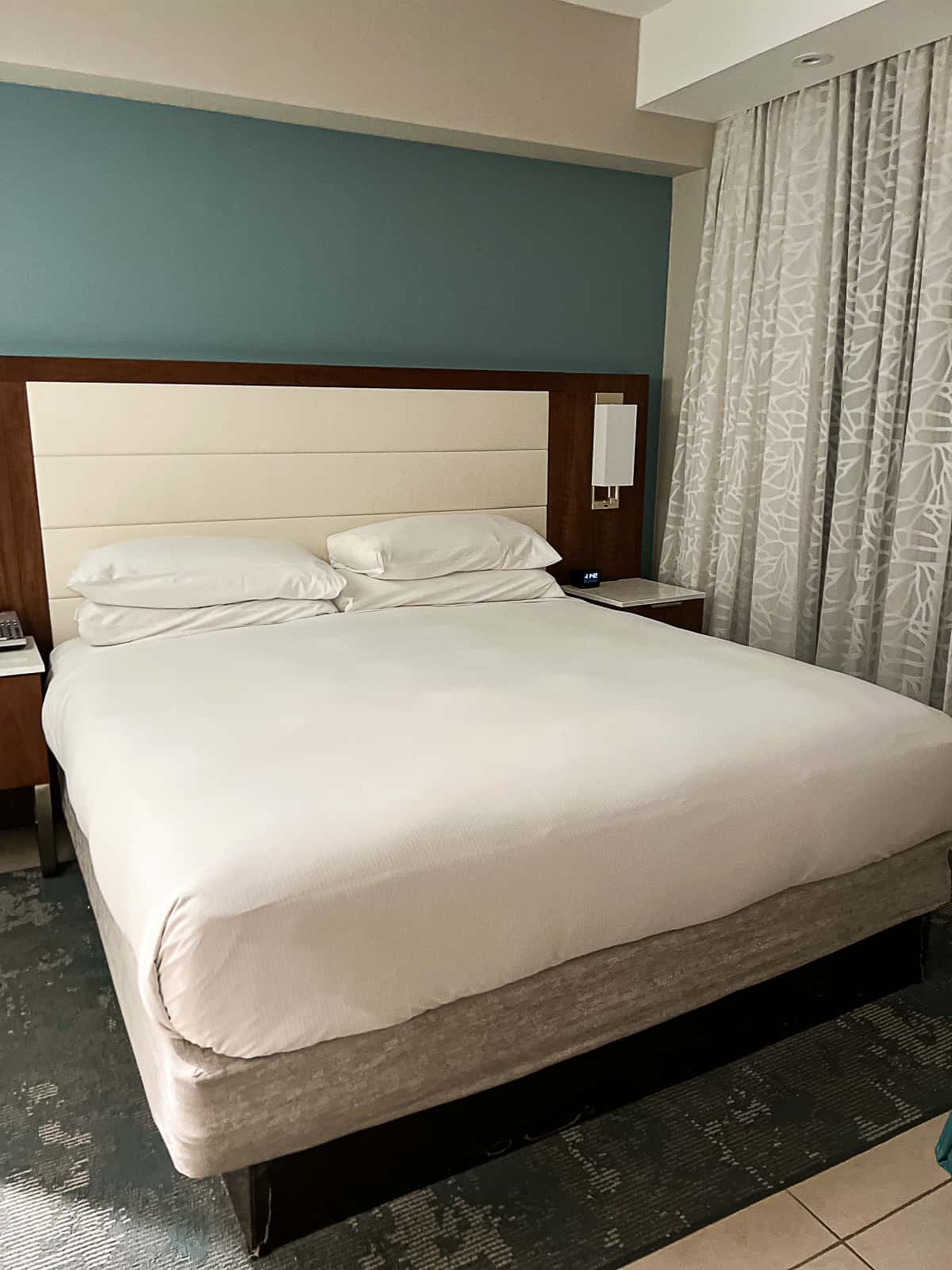 Here's the desk area…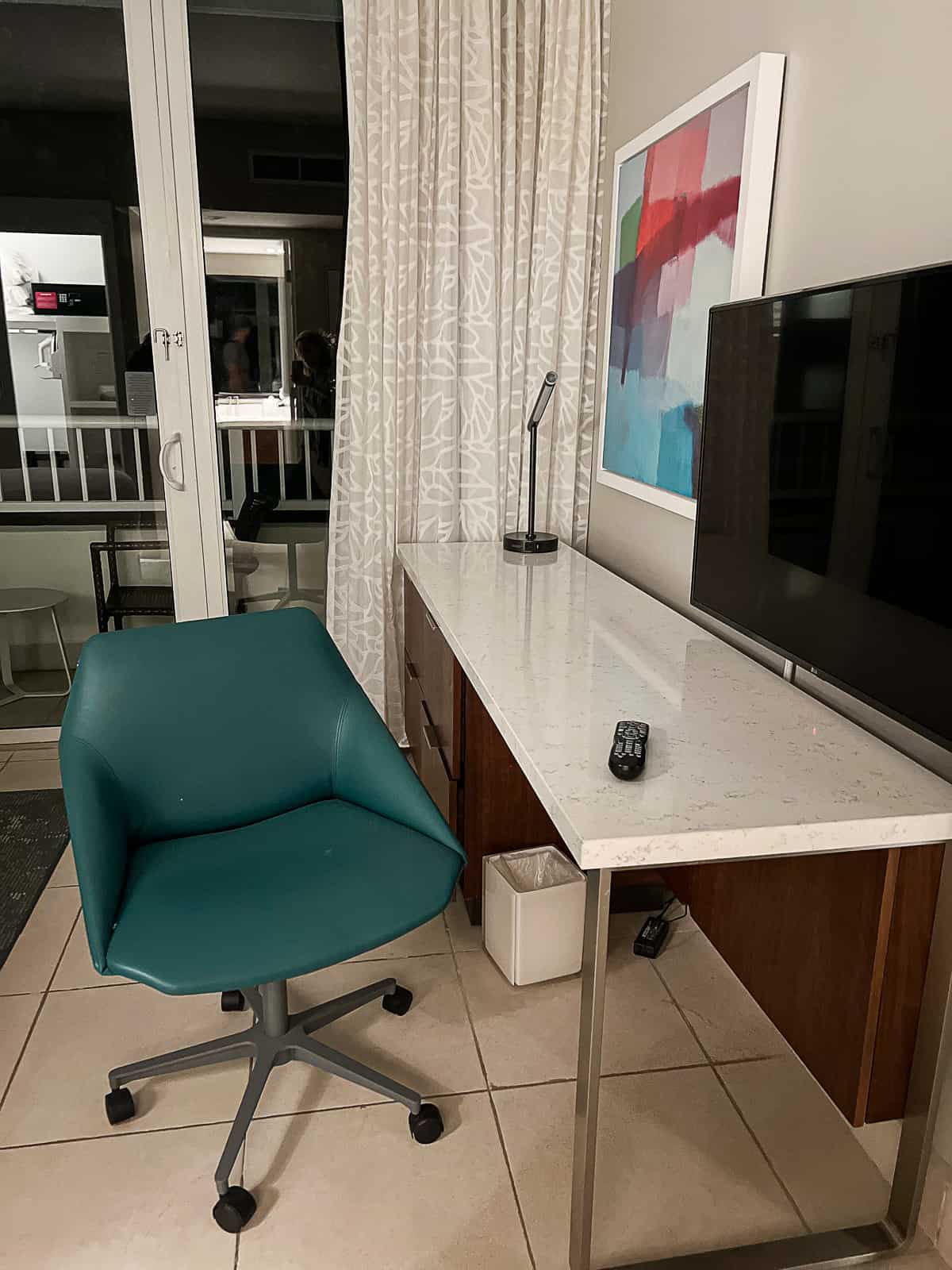 Master room bathroom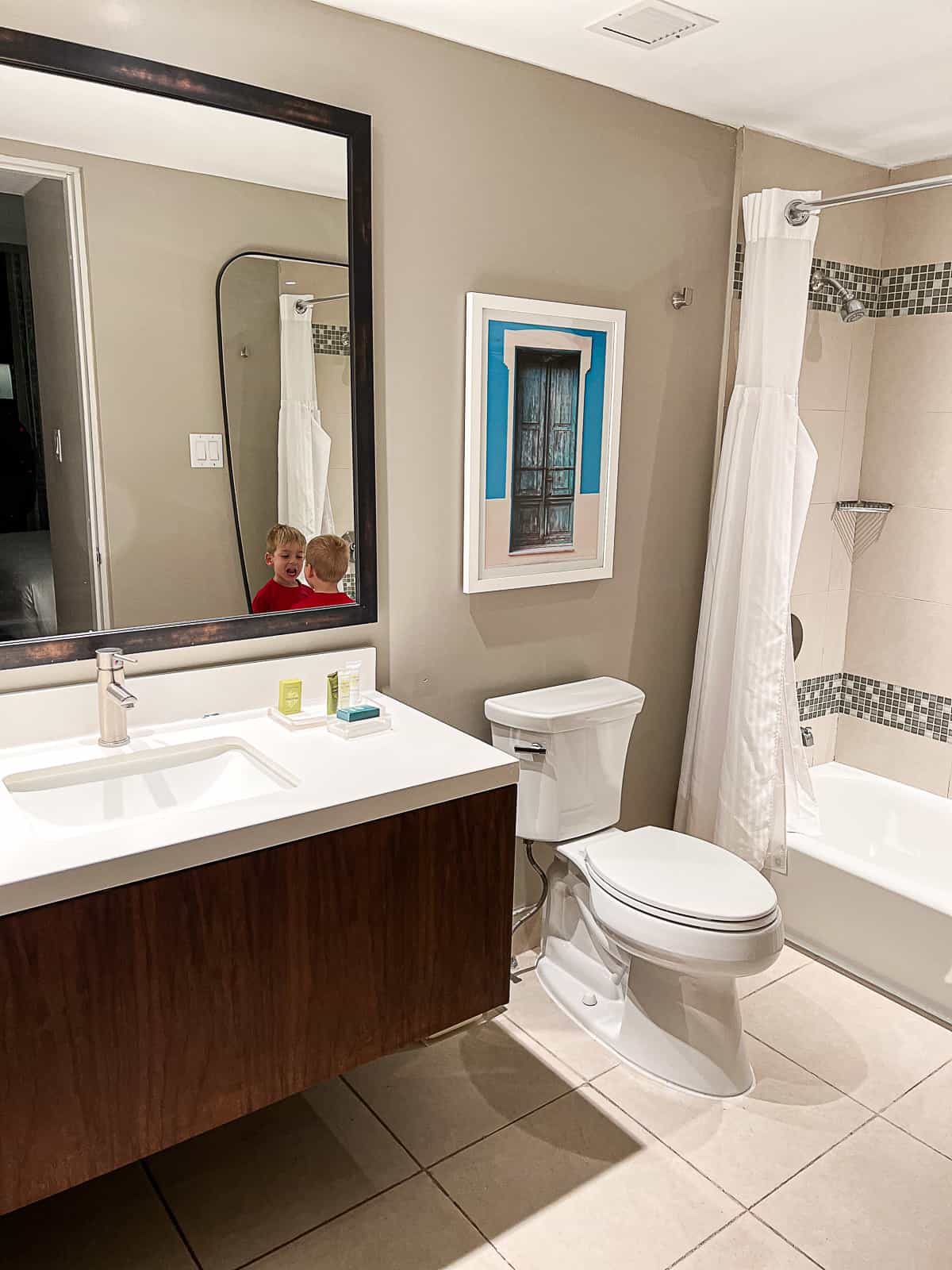 The one shower and bath in this Caribe Hilton suite room is located in the master room…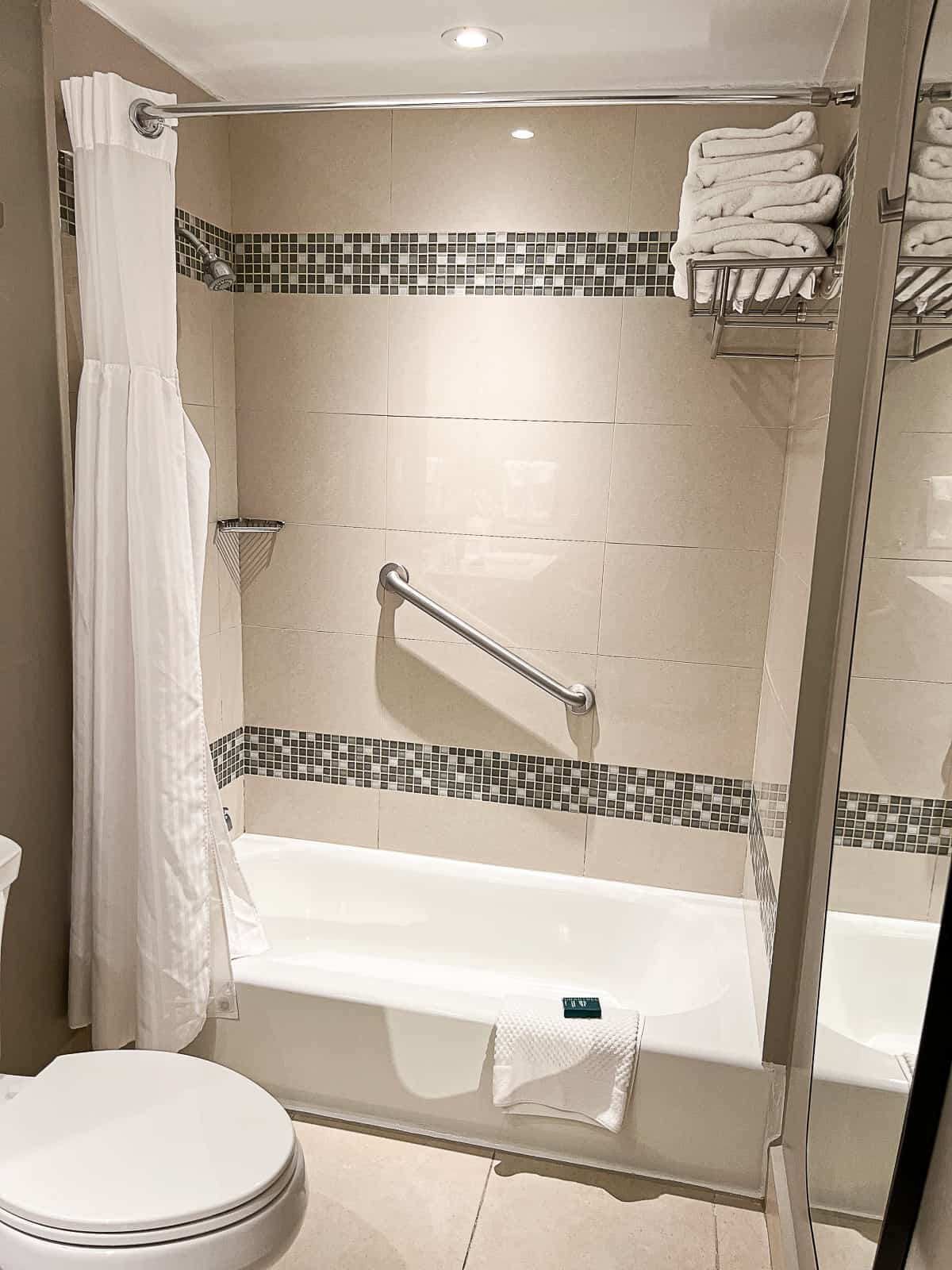 Half bathroom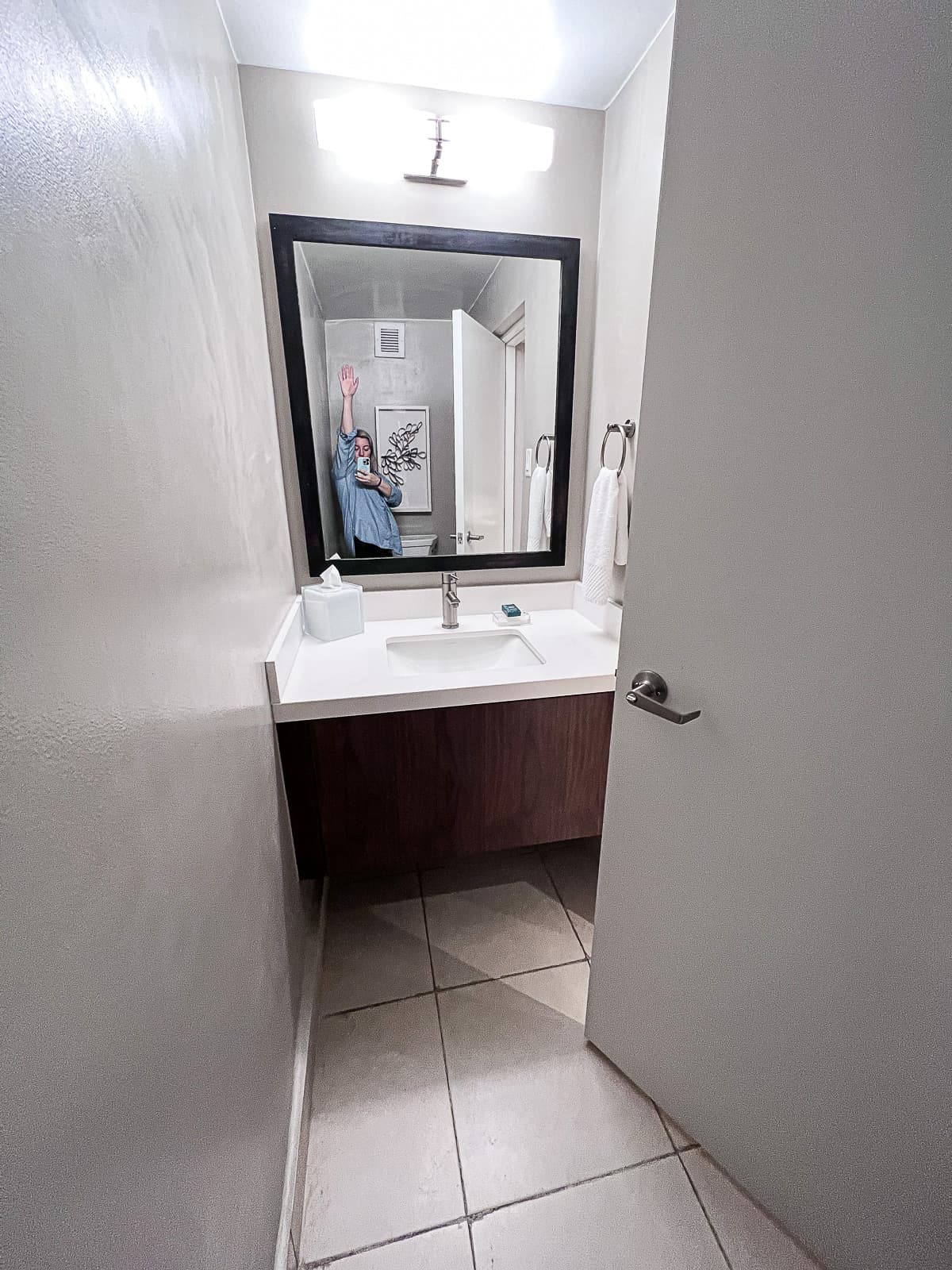 This is the half bathroom, which is central to the living room and pull-out couch…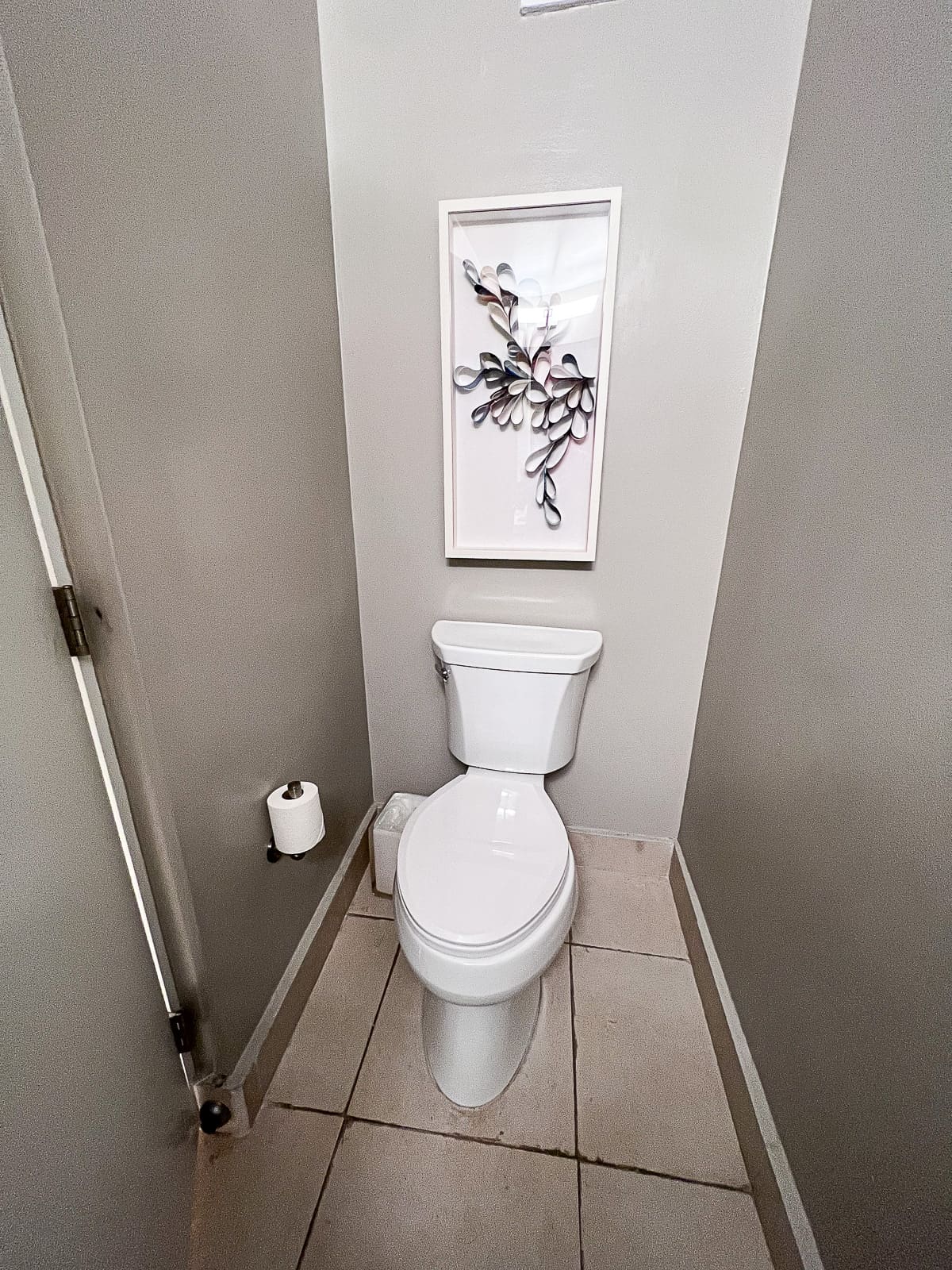 Caribe Hilton balconies with garden view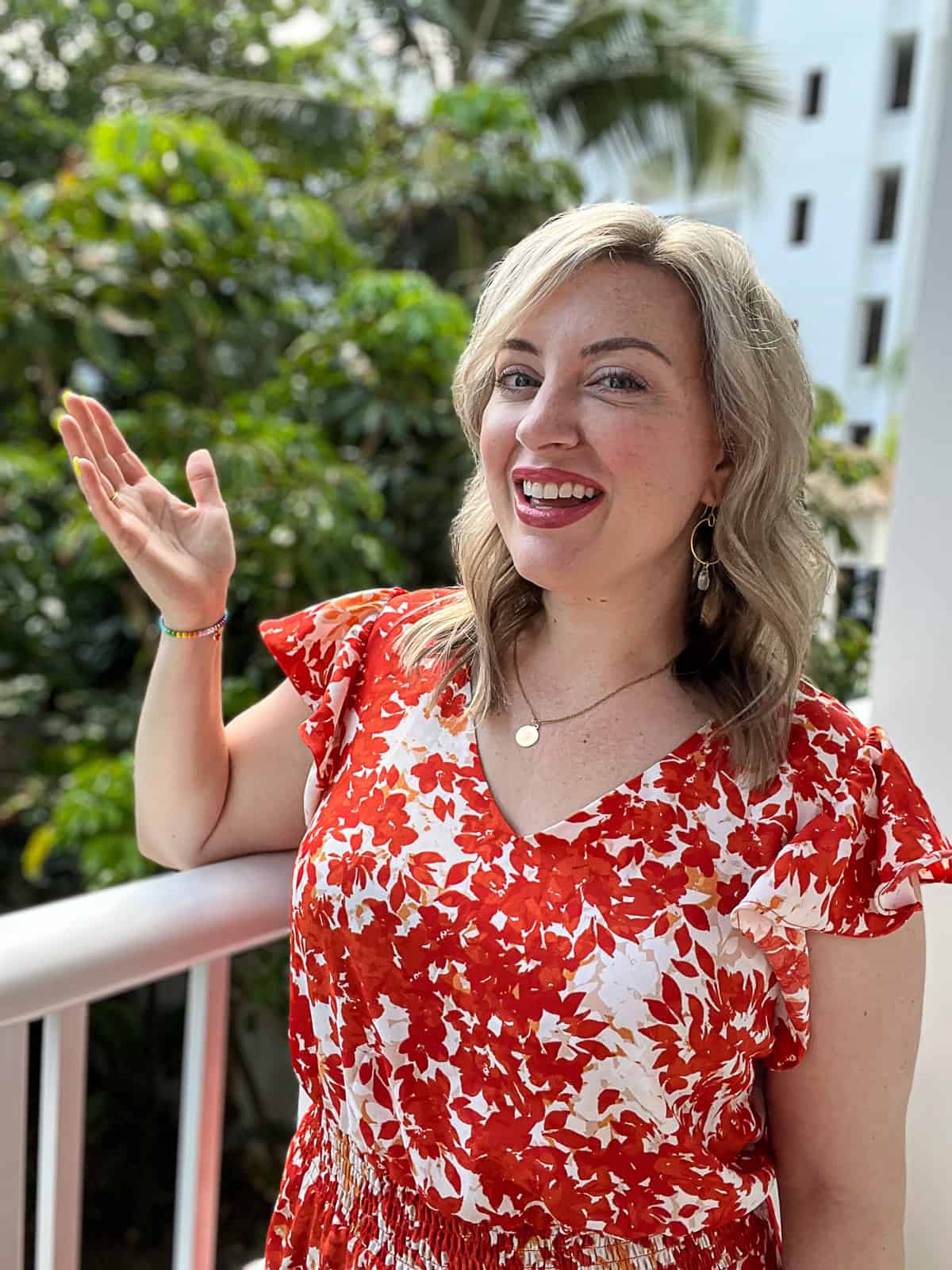 We had 2 balconies, one off the master bedroom and one off the living room.
More suites at Caribe Hilton San Juan
One King Junior Suite with Balcony
This is smaller than the suite described above, at only about 400-500 sq. ft.
The main difference is that there is no separate walled-off living room space.
So if you have some people in your group who go to bed before others, this might not be ideal.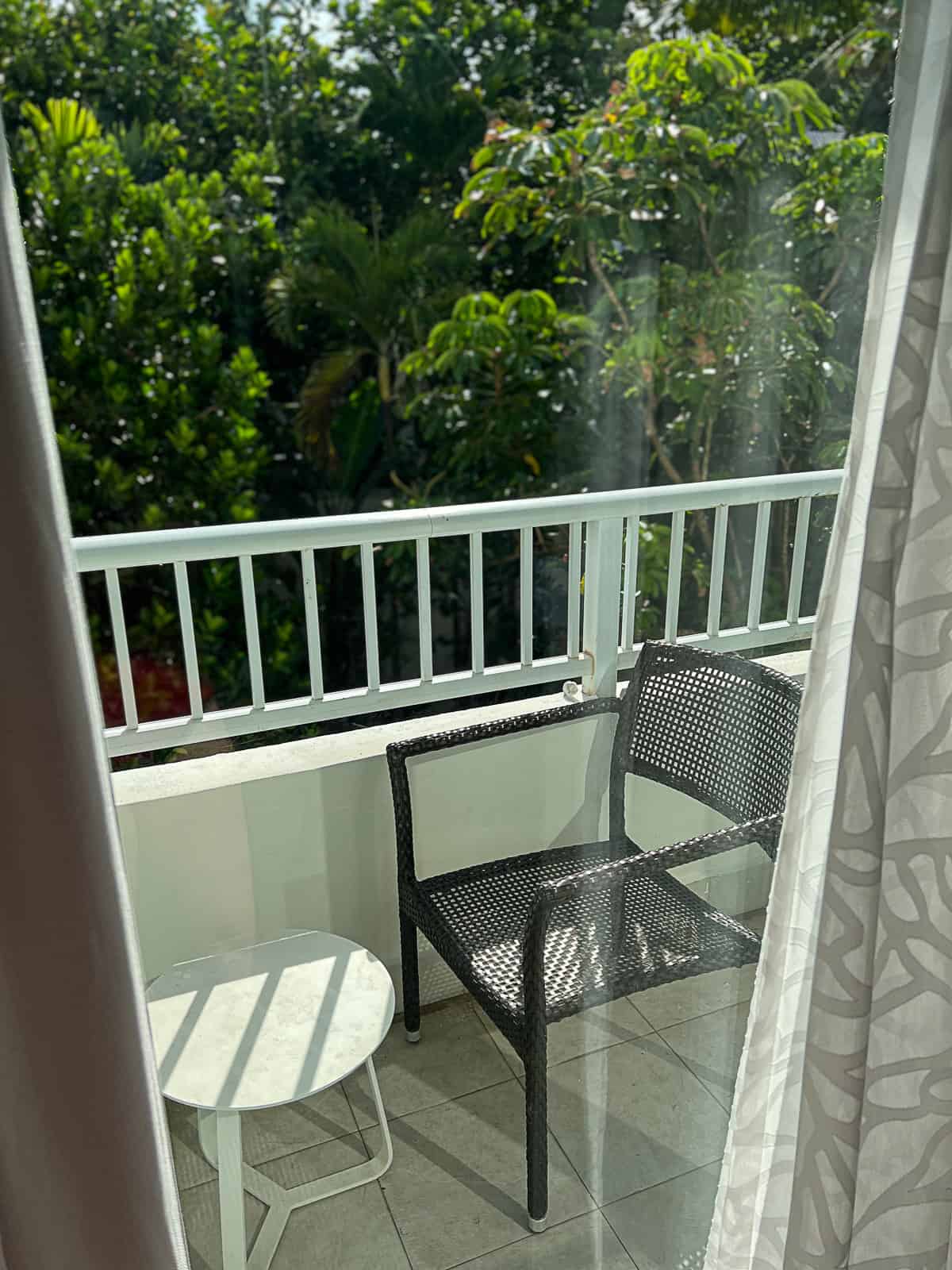 Caribe Hilton Presidential Suite
Go big, or stay home?
This is the Caribe Hilton San Juan's largest and most luxurious 2 bedroom suite.
It's located in the upper-floor location in the Wave Wing.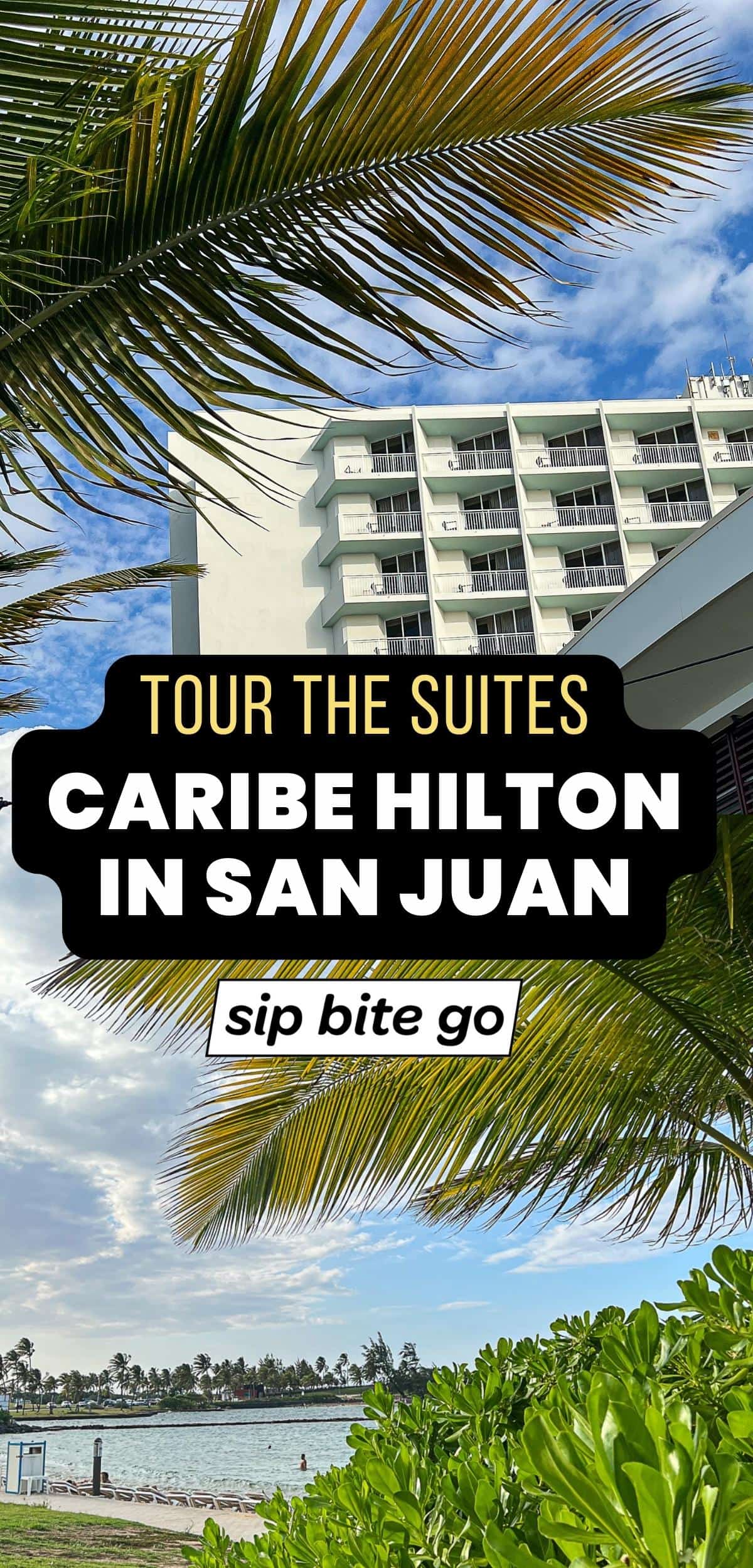 Caribe Hilton San Juan Honeymoon Suite
I don't have Caribe Hilton Honeymoon Suite pictures, but perhaps will in the future!
Caribe Hilton San Juan Presidential Suite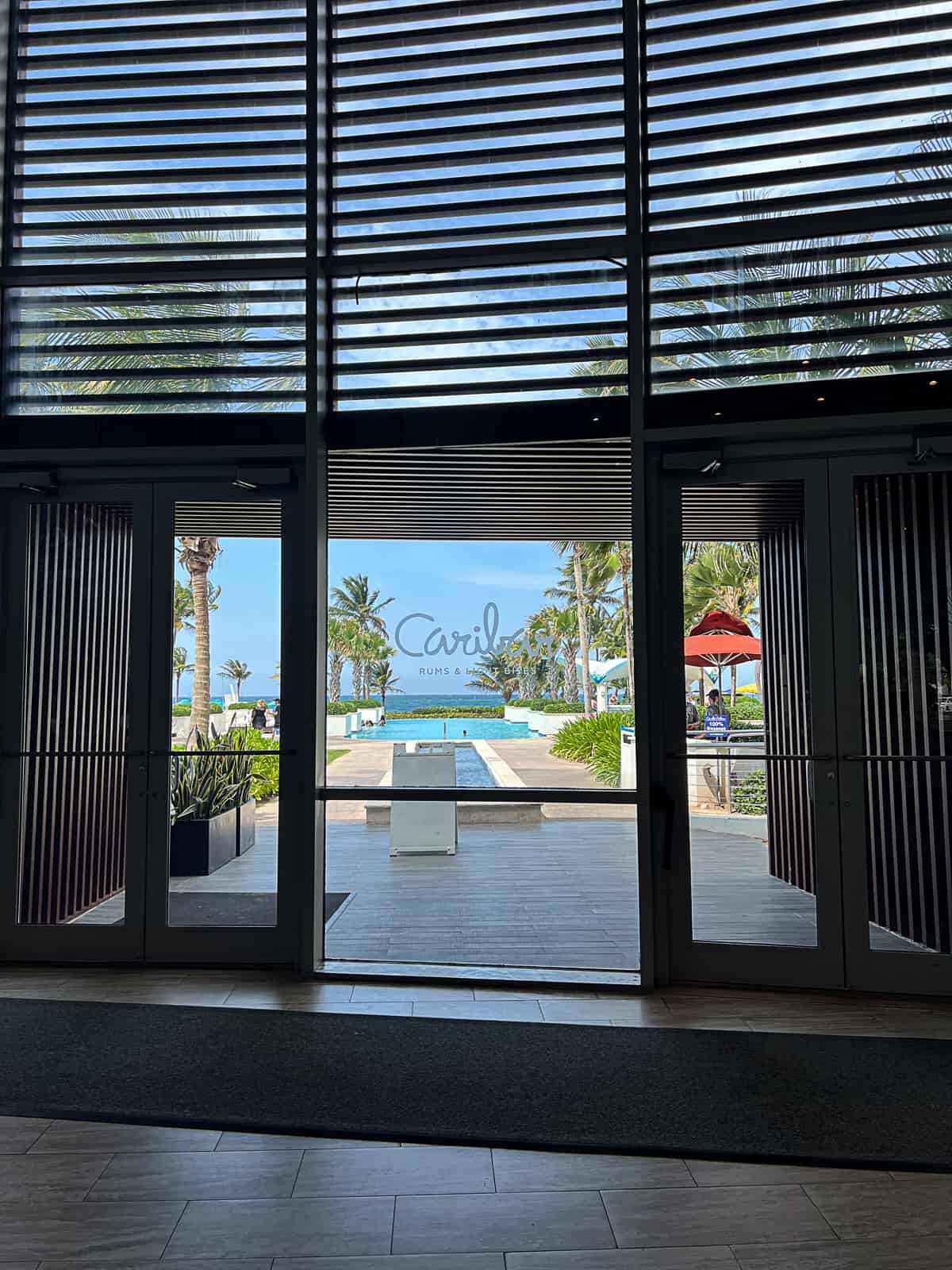 Best Puerto Rico travel guides on Sip Bite Go…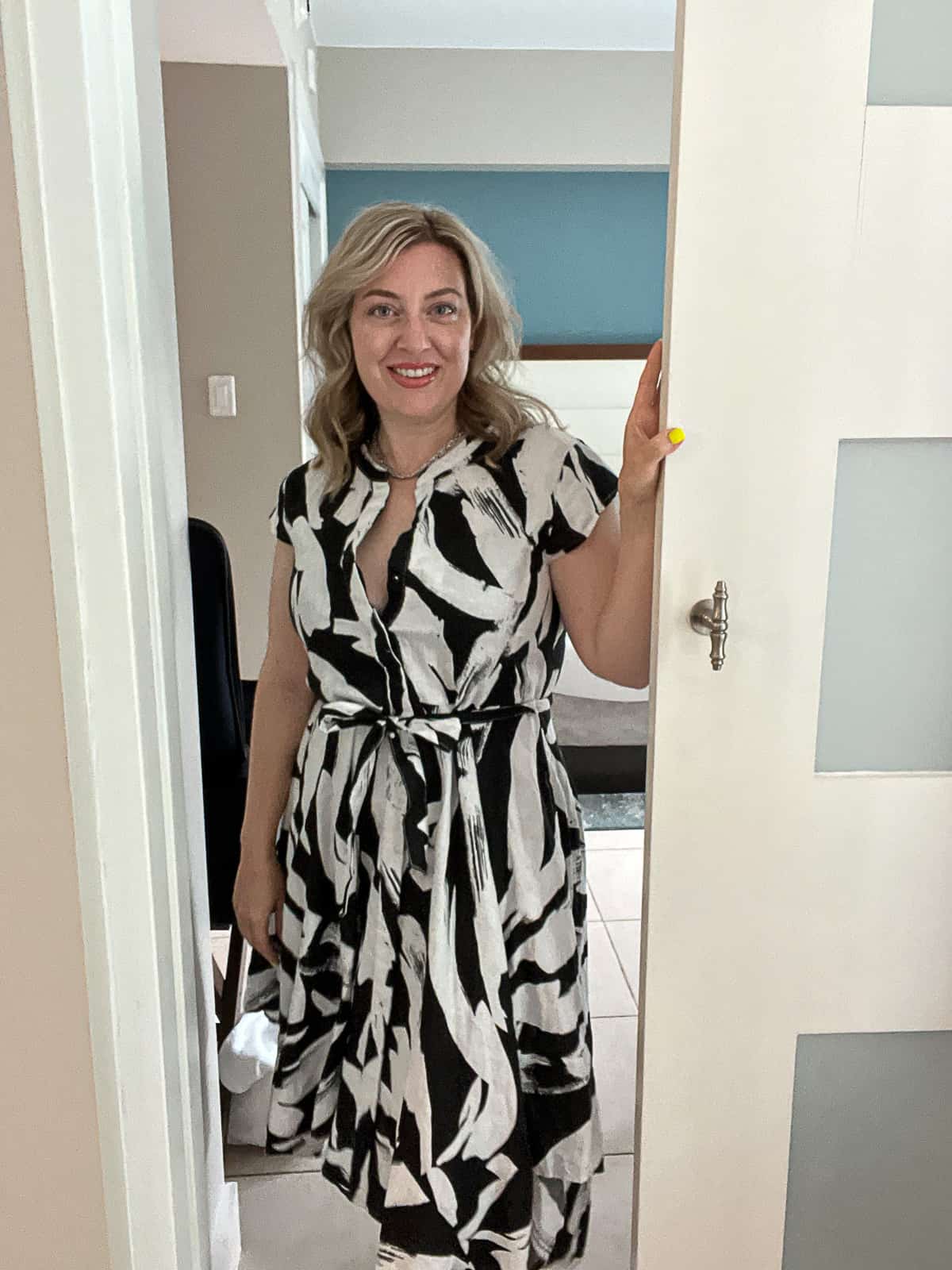 Are you traveling to the Puerto Rico area?
I have so many guides and tips waiting for you on Instagram and YouTube.
– Jenna
Next, browse the Sip Bite Go recipe collection…