Looking to dig into the best garlic noodles in San Francisco? Want something casual and quick? Perilla SF is a Vietnamese restaurant in San Francisco with multiple locations to fill your craving. Find them on Mission St, Irving St, and Haight St.
Perilla SF is simple. Service is fast. People are dining with travel buddies, coworkers, and plenty of people are by themselves.
The large menu has something for everyone – steamed vegetables with sauces, pho, garlic noodles, crispy chicken, and duck.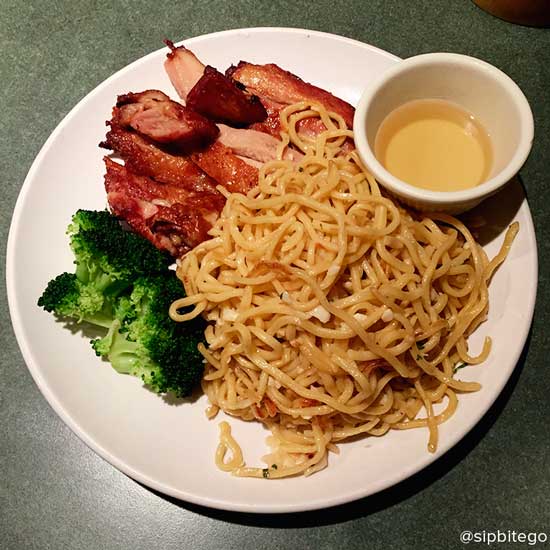 Yes, that's a ramekin of pulled butter for the garlic noodles.
The garlic noodles come with your choice of protein: Five Spice Chicken, Curry Chicken, Seasonal Veggies, Tofu or Pork
So if you're in downtown SF, want to keep it casual, and are in the mood for some of the best garlic noodles in the city, head to Perilla.