Sometimes I can't see past my window. But that's also because my apartment is on the seventh floor of a high rise that sits on top one of the 44 hills in San Francisco. In the Inner Sunset neighborhood, the fog is captured up high.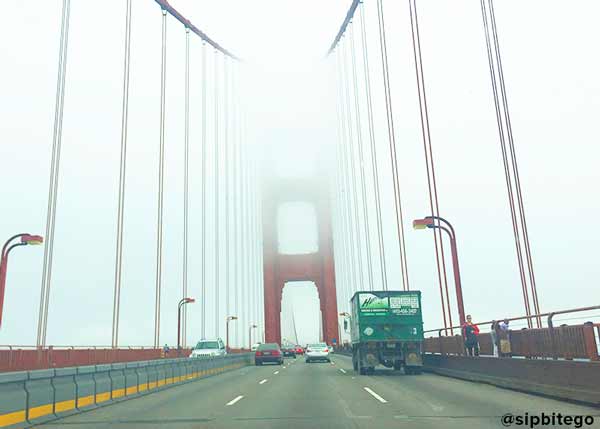 How long does fog last in San Francisco? Well I can't see across the streets a couple mornings a week, the San Francisco fog rolls out mid-morning and by the afternoon is perfectly clear. San Francisco fog during the drought San Francisco is going through drought right now. This maybe one of the reasons that fog is clearing up.
Before I moved to SF I hear it was much foggier in my Inner Sunset neighborhood.
At night there are beautiful colors of the San Francisco sky, with and without fog. Usually in these photos, the fog rolls out to the ocean. San Francisco microclimates with fog The weather report on local news is much different in San Francisco than on the East Coast. There are usually 5 different areas, all with different temperatures. If you're heading into San Francisco, its either colder or warmer. Foggier or sunny. With 5 climates on TV plus all the different temperatures and breeze levels throughout all of San Francisco's neighborhoods, that's why we wear so many layers.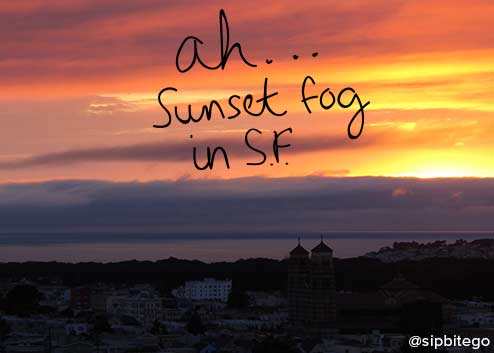 The Santa Francisco fog has a life and personality of its own. Oh, and a Twitter account.
Yup, Karl the Fog on Twitter is pretty humorous. Enjoy.