Wondering exactly why is my air fryer smoking? See how air fryers sucks food up, along with parchment paper, when it's lightweight.
You may be here because your air fryer is smoking when you cook, and you don't know why. My first question to you: did you air fry lightweight food lately? Because believe it or not, sometimes lightweight food is all of a sudden flying around in the air fryer because of the high speed of hot air.
This has happened to me, too, so here I'm talking about what to do when your food goes missing in the air fryer.
I'll share with you how I fixed this. But first, here's a video on what happened…
How my food got lost in the air fryer
One day, I was air frying chicken patties that were leftover for my toddler, and the air fryer sucked up food to top of air fryer.
I had put the chicken patty in with air fryer mac and cheese balls, and then closed the air fryer basket on my Phillips XL Air Fryer machine.
What happened next, was that I went to check on the food to flip the mac and cheese bites, and I couldn't find the top of my chicken patty bun.
Where did it go??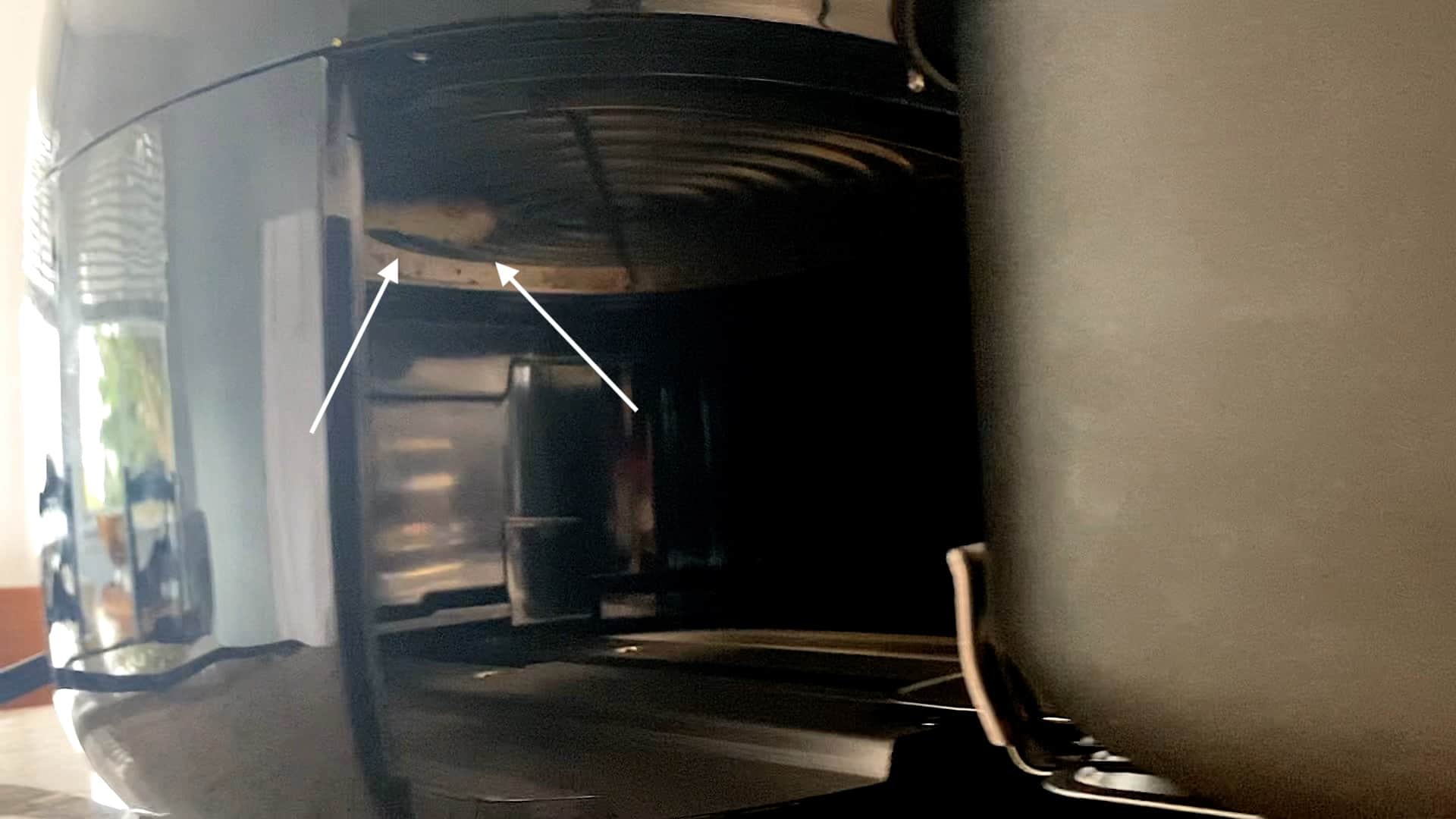 So why did my air fryer food disappear?
You see, I put the sandwich in the basket with the top of the bun, because I've toasted buns in the air fryer before, which never had a problem.
What appears to have happened is that the air fryer fan sucked up the top of the lightweight food (the bun) and whisked it around. I literately couldn't find it – I looked all over, then finally pulled out the entire air fryer basket and looked up in the coil.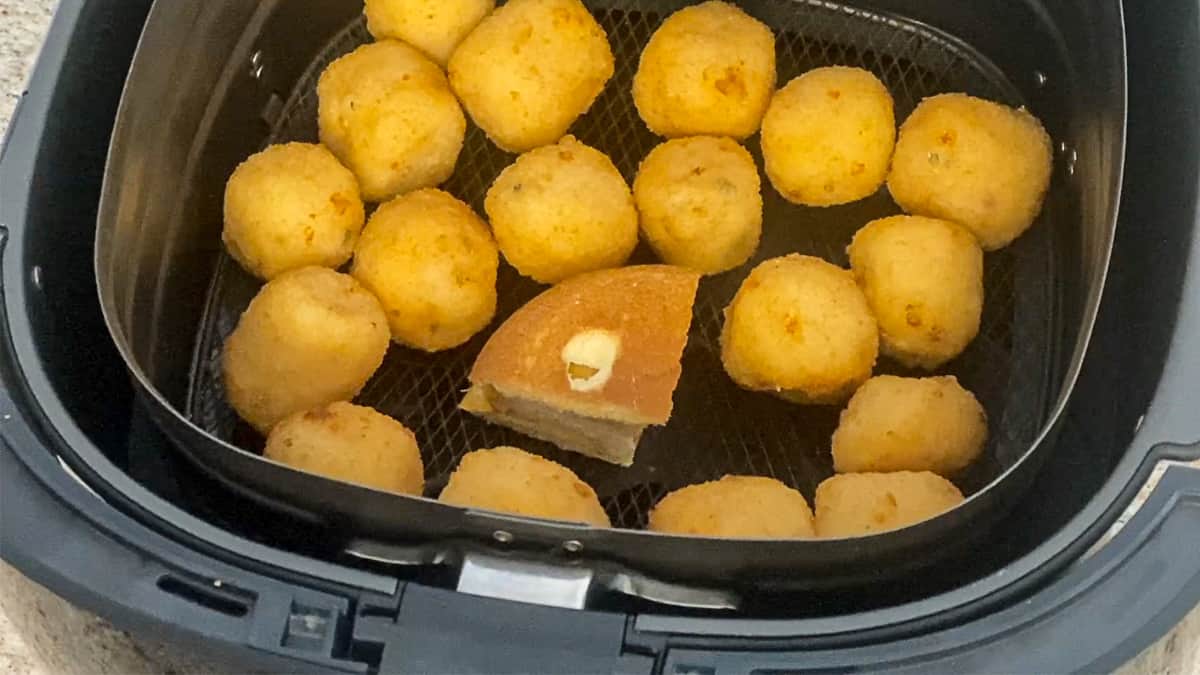 How to get food stuck to air fryer coil
My only option was to get the top of the bun before my air fryer began smoking. I didn't want food to burn in the air fryer and make a mess and set off the smoke alarm.
I retrieved the top bun by using really long metal tongs to carefully reach in and grab it.
Fortunately, no mac and cheese bites were harmed in the process.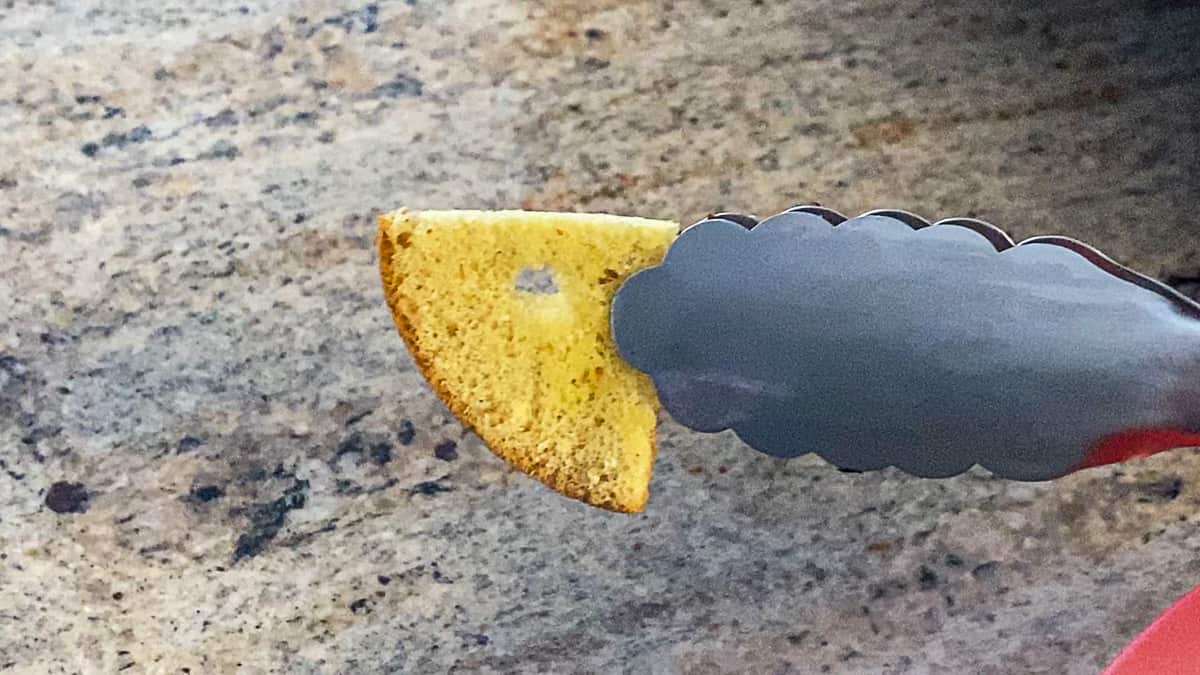 Parchment paper blows around the air fryer, too
If you make something like my air fryer chocolate chip cookies, they are heavy enough to hold down the parchment paper.
But if you're cooking something super light, the parchment paper might get lost in the air fryer machine and end up in the coil — which doesn't sound like a great, safe scenario in my opinion!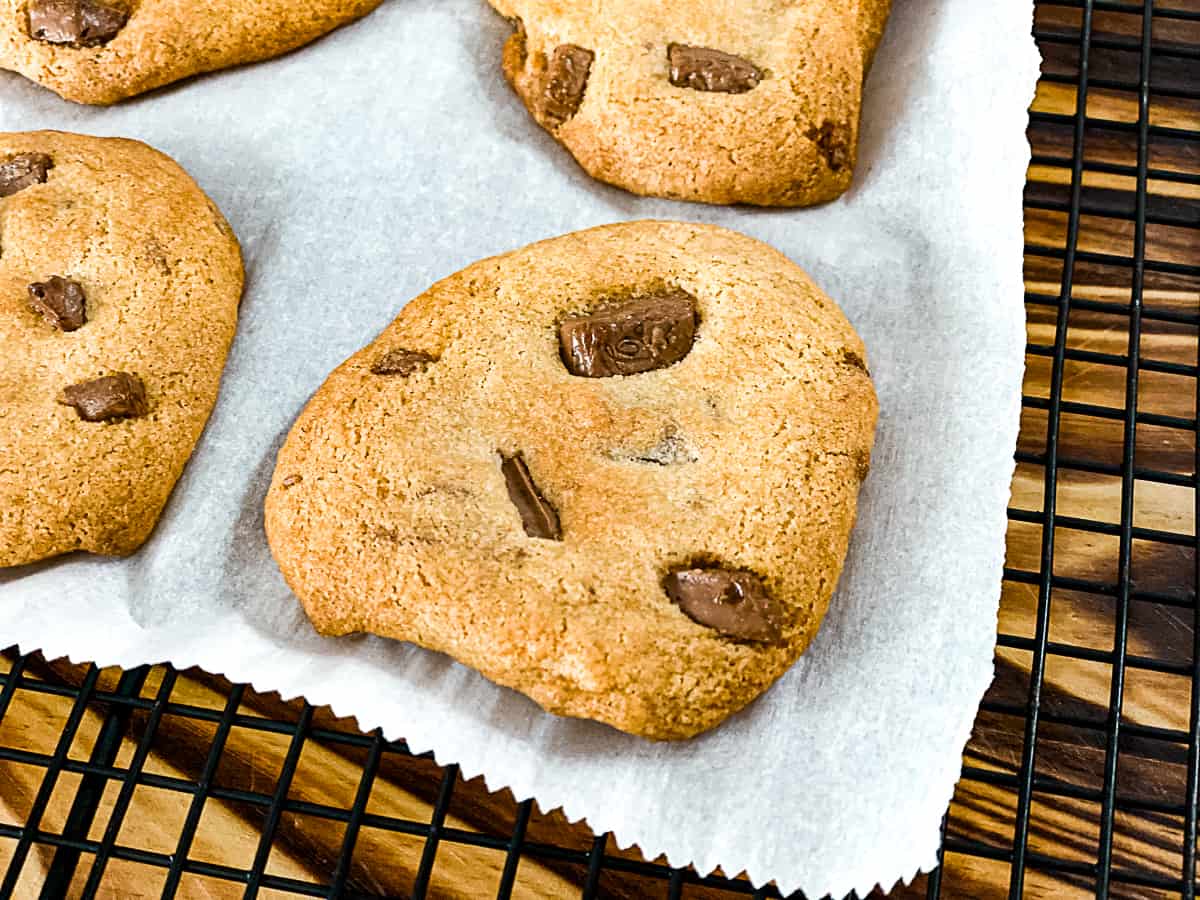 Final thoughts on this issue with the air fryer
And now it makes so much sense why sometimes the cheese falls off my air fryer frozen burritos. I think it's getting sucked up to the air fryer coil, too! Or, I don't know where.
Well, if you lost food in the air fryer, I hope you now know how to find your missing food. Now go on and try some tasty new air fryer recipes…
What you need to air fry food
Easy air fryer recipes
Are you a foodie, too?
To get my latest and greatest recipes before they're shared on the site, connect with me on Instagram @sipbitego. And for more deliciousness, subscribe to the Sip Bite Go channel and see the Sip Bite Go recipe collection.