Planning your first Halloween with a new baby? Want to dress up together? Here are cute, funny and creative mom and baby matching Halloween costume ideas.
Matching baby & mom Halloween costumes
Here are ideas for matching new mom and baby Halloween costumes. Some are affiliate links. Happy shopping!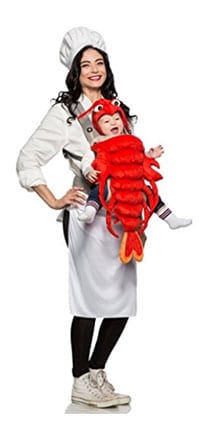 This two-for-one Halloween costume is a chef and baby lobster combo. It includes a mom outfit with a hat and apron. The baby is held in a lobster carrier cover and has a cute matching lobster headpiece.

Love adventure? Take your Halloween theme underwater with this diver and octopus baby costume.  It features a divers mask, flippers, octopus baby carrier and baby headpiece.
For this nature-inspired Halloween outfit, mom is the tree and baby is the monkey. Like monkeys? Check out this Curious George Halloween costume idea for the whole family.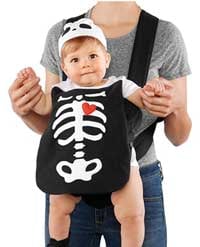 Do you babywear? Here's a baby carrier skeleton Halloween costume.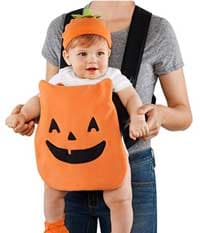 And another babywearing Halloween costume… a cute little baby pumpkin carrier.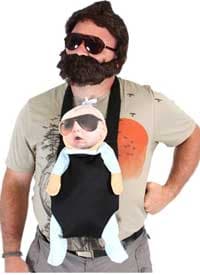 Here's a cute Halloween costume for baby and dad. The Hangover Halloween costume set for baby and dad is instantly memorable!
Love cute mom and baby matching Halloween costume ideas? It means so much to hear from Sip Bite Go readers and I love seeing photos from you! Don't forget to tag me @sipbitego on Instagram so I can see how you dress up for halloween. And sign up for the Sip Bite Go newsletter.