Are you thinking of buying an Aerogarden online? Learn where to buy an Aerogarden and what setup and accessories you need so you can cook with fresh herbs year-round. Herbs are one way to flavor delicious restaurant-style meals at home, whenever you want them!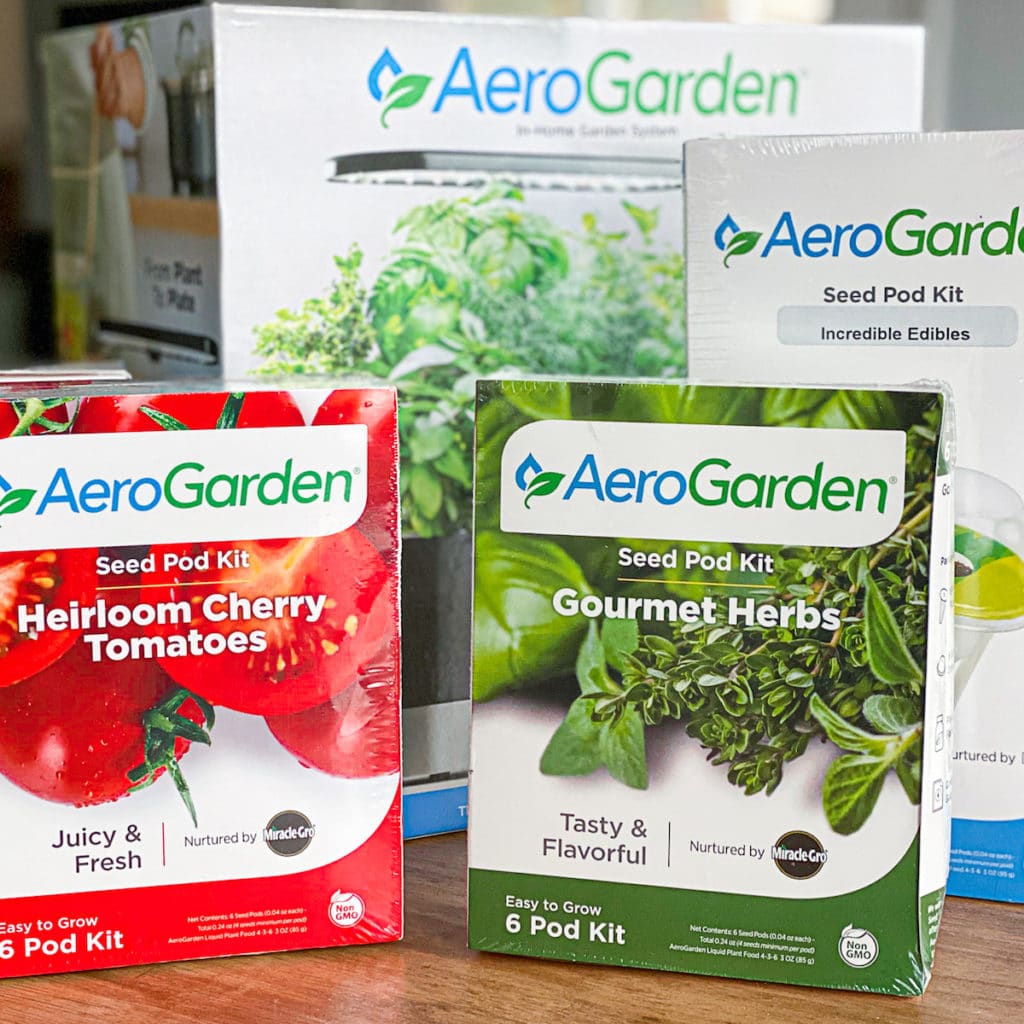 If you're interested in purchasing a hydroponic garden for your home, this guide will go over where to buy AeroGarden models and which accessories are necessary.
Before you know it, you can be sprouting fresh basil seeds (usually within a week!) to satisfy your next homemade pizza craving!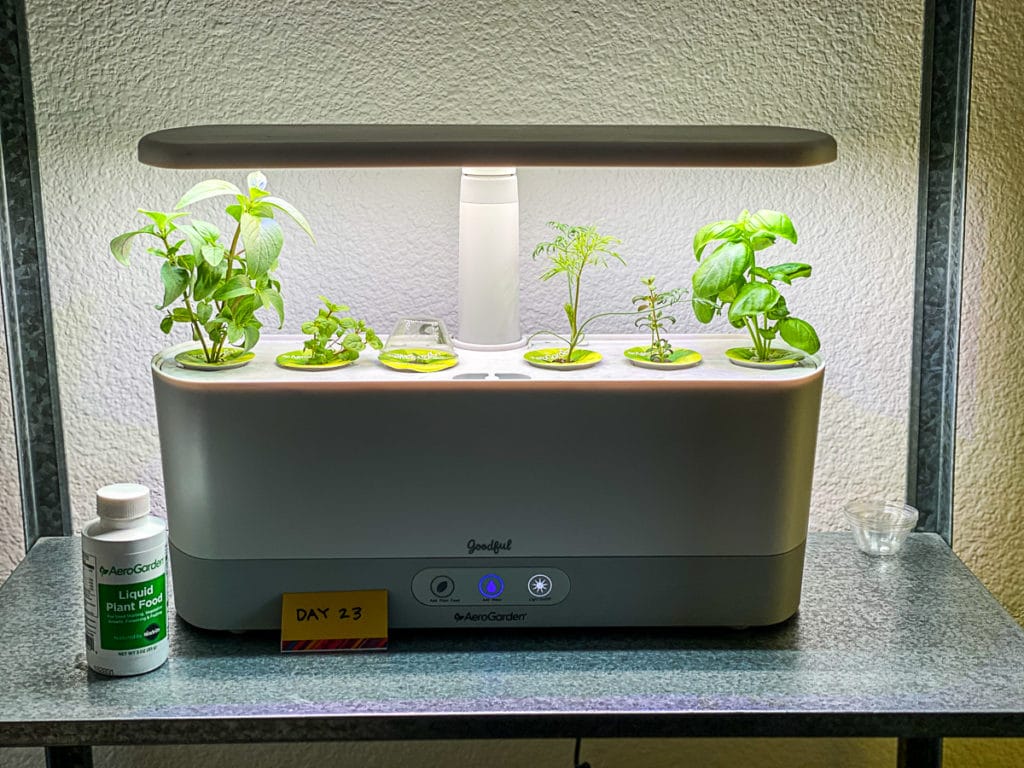 Where To Buy AeroGarden Models
Buy from either the online AeroGarden shop or the store on Amazon. You won't have an issue finding places to buy them. The hardest decision you'll make is which model is right for you. What to know before buying an Aerogarden
The number of herbs you want to grow.
The types of plants (herbs, tomatoes, peppers, flowers) you want to grow.
The basic thing to know going into buying them, is that the models will have different shapes (square, circle, rectangular). In addition, different models have various numbers of pods. The basic Aerogarden models have 3, 6, or 9 pods.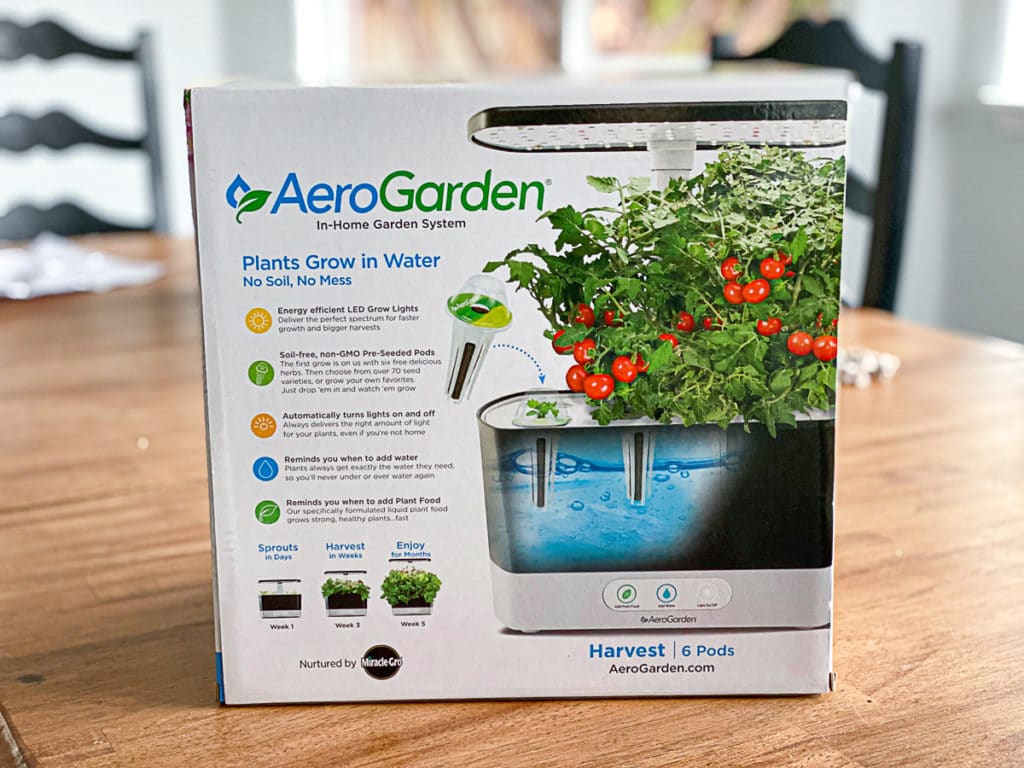 Which Models Are The Best?
Sprout (3 pods)
The Sprout AeroGarden grows three seed pods and is the most compact and ergonomic choice for new users. The most common complaint is the noise of the machine, so place it away from bedrooms.
Harvest Elite (6 pods)
The Aerogarden Harvest Elite model has more space and features. Grow up to six plants in an attractive stainless steel system. This one has a vacation mode, so your plants will be cared for even if you're not there.
Harvest Elite Slim (6 pods)
The Harvest Elite Slim Aerogarden is the right choice for people who like the functions the Harvest Elite has, but want a smaller device footprint. This system can fit on windowsills, and saves precious counter space.
Bounty Elite (9 pods)
Want more? The Aerogarden Bounty Elite has what you need. This AeroGarden family has an upgraded interface system, water pump customization, and a mobile app to check your plant's progress. Buyers have reported that this online system is helpful and intuitive to use.
AeroGarden Farm (12-24 pods)
This is an indoor herb garden for serious gardeners. Actually, you can do all sorts of interesting things with this setup, including starting vegetable seeds indoors in the Winter to move them outside in the Spring.
If you're done with smaller units and ready for commitment, check out the AeroGarden Farm. It's an excellent option if you're looking to devote space to an attractive wall of veggies.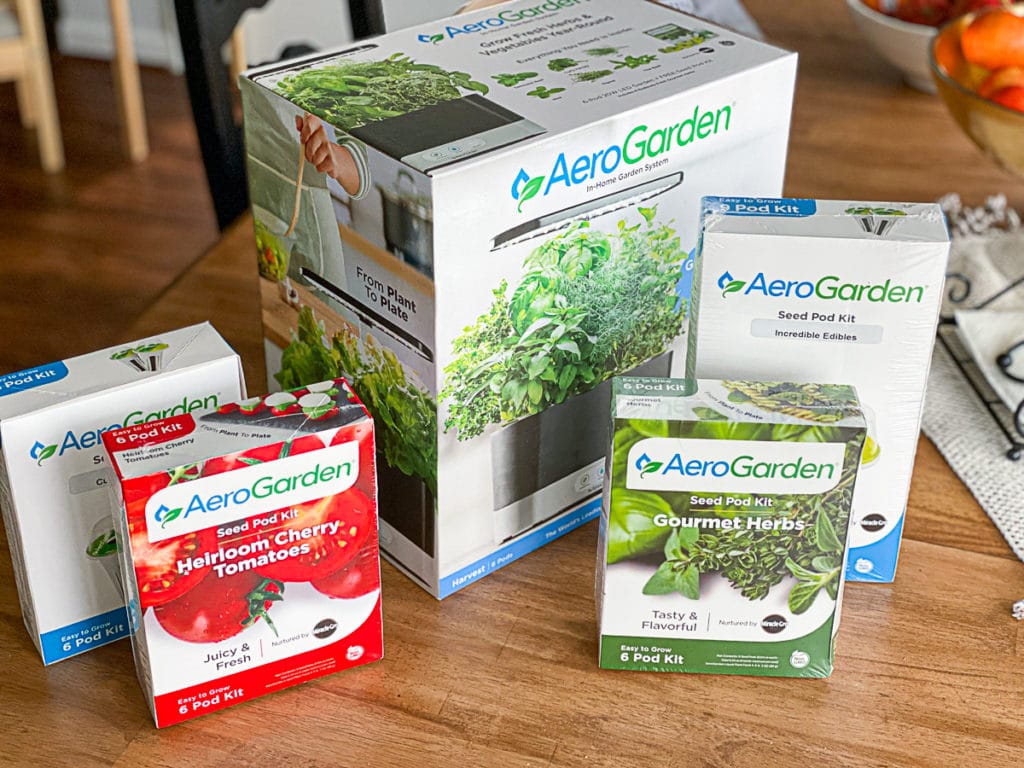 Where Should I Store My AeroGarden?
The countertop is always a safe bet, but these models look great on any standard shelves. When I first got mine, I set them up on IKEA shelving. In particular, the metal plant shelves from IKEA look fantastic! Bookshelves work, too.
How much space do I need for an Aerogarden?
Make sure the space between the shelves is about 20" so you can fully expand the lights so your herbs can grow tall.
Does it need to be close to water?
Wherever you decide to put it, make sure it's near a water source. You'll need to change the water every 1-2 weeks. The LEDs are bright, so don't put it in a bedroom if you're light sensitive.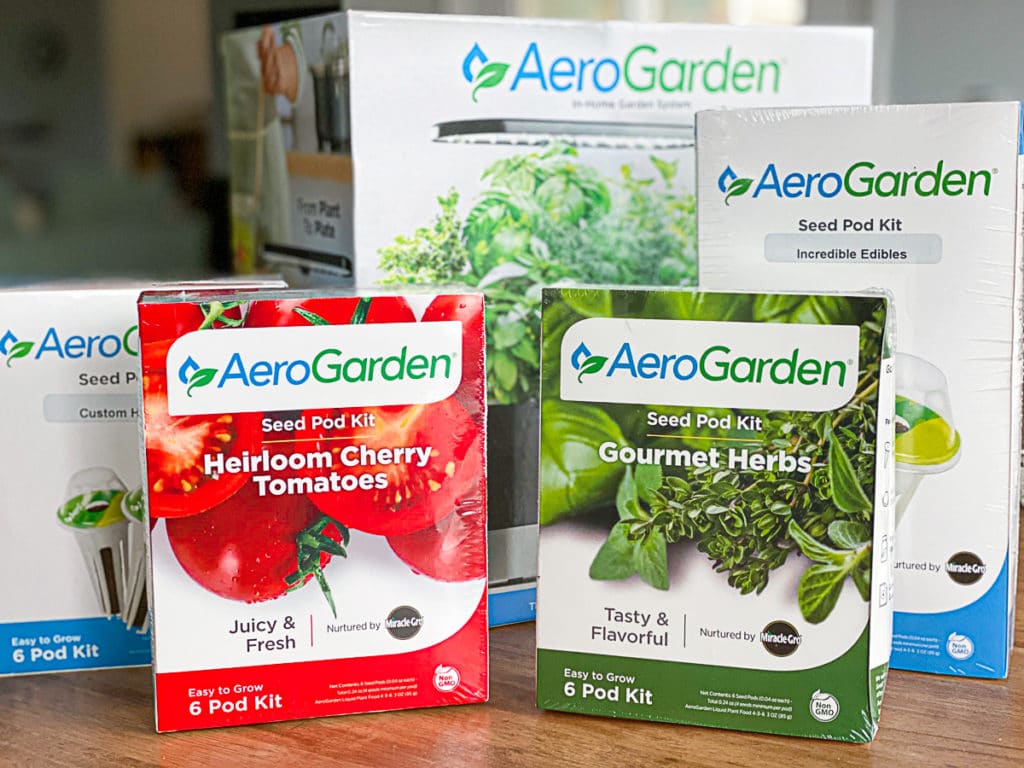 Must-Have Aerogarden Accessories
Plant Food
The Aerogarden herb systems come with plant food, which you'll have to replenish when it runs out with more AeroGarden Liquid Nutrients. It's a special formula that comes directly from the company.
Water Jug
The No-Spill Watering Jug has the perfect nozzle size to fit in the water intake valve.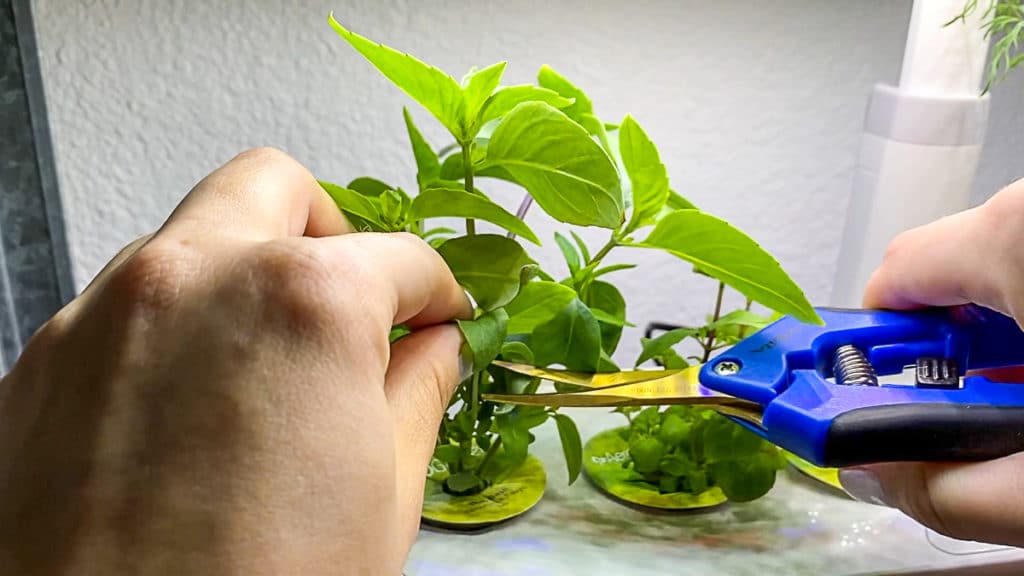 Shears
Herb shears are affordable, compact, and won't hurt your hand. Green Thumb's shears are great if you need to cut back sturdier plants.
Herb Cutting Pruners
Poromi's herb scissors do all the chopping for you. These save so much time when making a meal!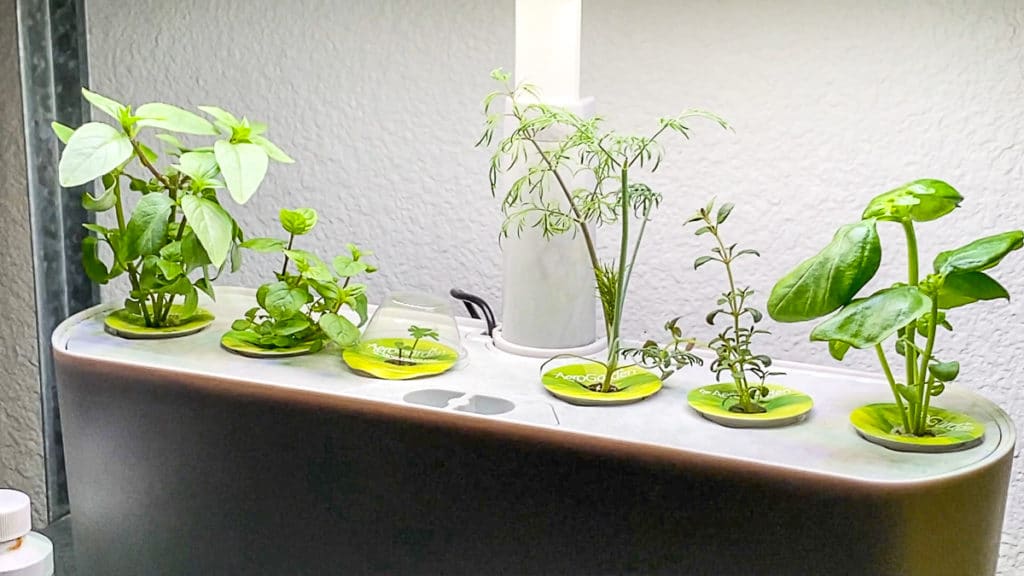 New Seed Pods
When the time comes for a new batch of greens, check out these AeroGarden pods. There are many great packs to choose from depending on your cooking focus. They even have tomato pods, pepper pods, and edible flower pods.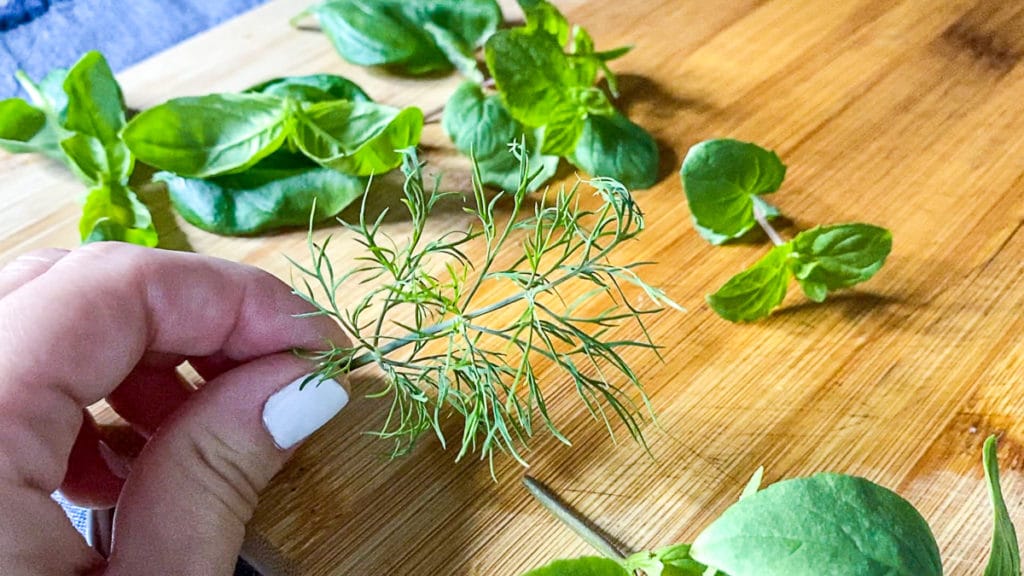 Ready To Get Growing? (And Cooking??)
See below for details on buying an AeroGarden. When you get yours, tag Instagram @sipbitego with a selfie with you with your plants, and maybe even a dish you've made with your produce. And snag my free ebook on what to expect in your first month of growing in your Aerogarden!
Now that you've explored where to buy AeroGardens and the many options for nurturing your own produce, it's time to get in the kitchen!
If you're checking out Sip Bite Go, you're likely interested in making flavorful sous vide, pizza, and salad recipes. For more deliciousness, see my cookbook – The Home Chef's Sous Vide Cookbook – and discover recipes here on Sip Bite Go to start cooking with fresh herbs.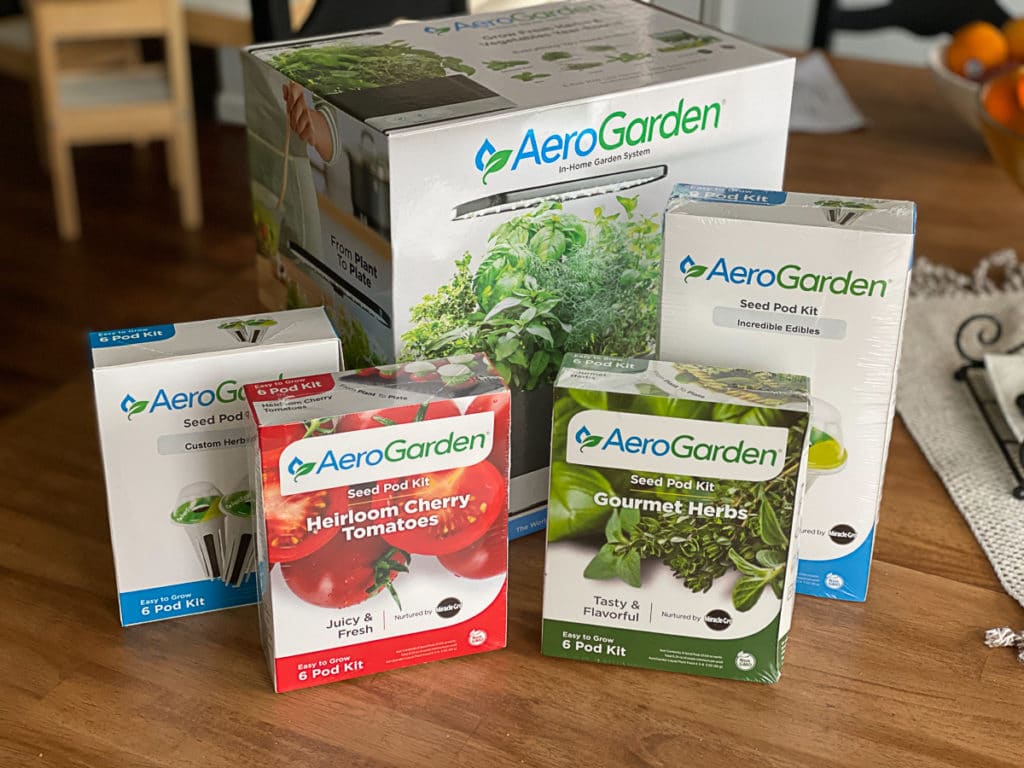 The perfect condiment makes the meal
Anyone who knows me, knows I'm a true believer in pairing the perfect condiment with a meal to make it feel "complete". For real — I'll order a dish at a restaurant just because I'm excited to try the sauce or dressing.
Here are some of my favorite kitchen supplies for making sauces on the fly:
Inspire the inner home chef in you. Grab a copy of my free Sous Vide Beginners ebook and free cooking with herbs ebook.
More delicious ways to cook with herbs
Want more recipes? Find new ways to enjoy cooking with herbs here on Sip Bite Go and get my free ebook with herb recipes.
My new cookbook is available! Check out The Home Chef's Sous Vide Cookbook.