See what to do in Puerto Rico! Get tips for visiting San Juan… including which restaurants to try that the locals love. Sip Bite Go has tons of videos and reviews for travel foodies, wanderlusts, and people planning a family trip to Puerto Rico with kids… let's go!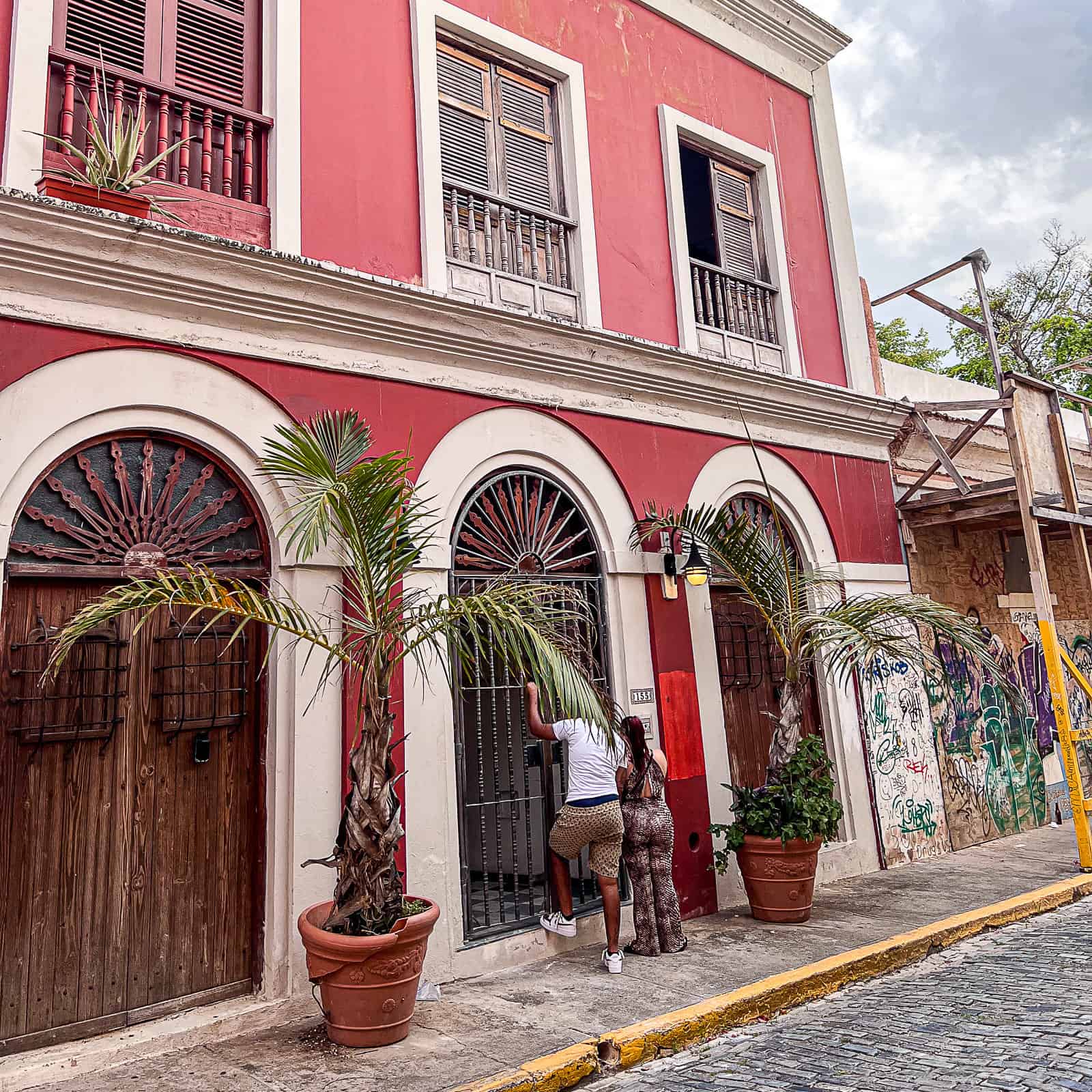 Get tips for traveling to San Juan, Puerto Rico in this new series of NEW Sip Bite Go travel blogger guides. Thanks to Puerto Rico for providing some of the activities in this guide for review. All options are my own.
Quick-look at my San Juan, Puerto Rico travel tips…
It's a ​​UNESCO World Heritage Site.
Eat the plantains!! You'll see them everywhere including at Casa Bacardi.
It's very easy to get around with Uber.
Foodies: be sure to visit local restaurants in San Juan recommended in my guide.
Check out the beaches.
Enjoy water activities.
Take a trip to the rainforest.
Take in some stunning Puerto Rican history activities (tour 2 forts for $10).
Old San Juan is great for foodies and Instagram-worthy shots.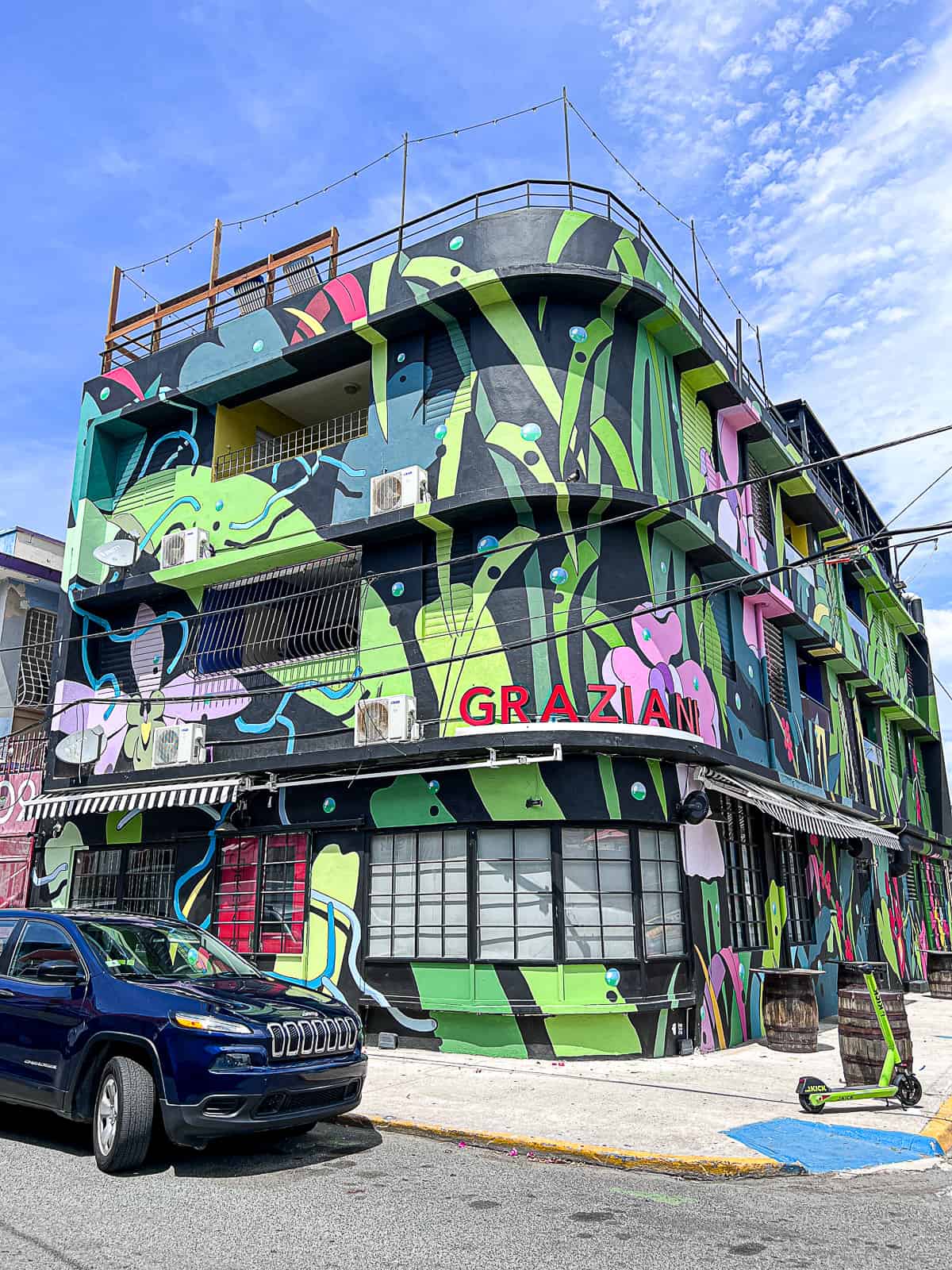 Follow Sip Bite Go on Instagram and TikTok for travel and food inspiration…
Who should visit San Juan
It's unique, full of art and food, and there are plenty of relaxing beaches and activities to explore…
If all that sounds good to you, San Juan Puerto Rico might be your perfect destination!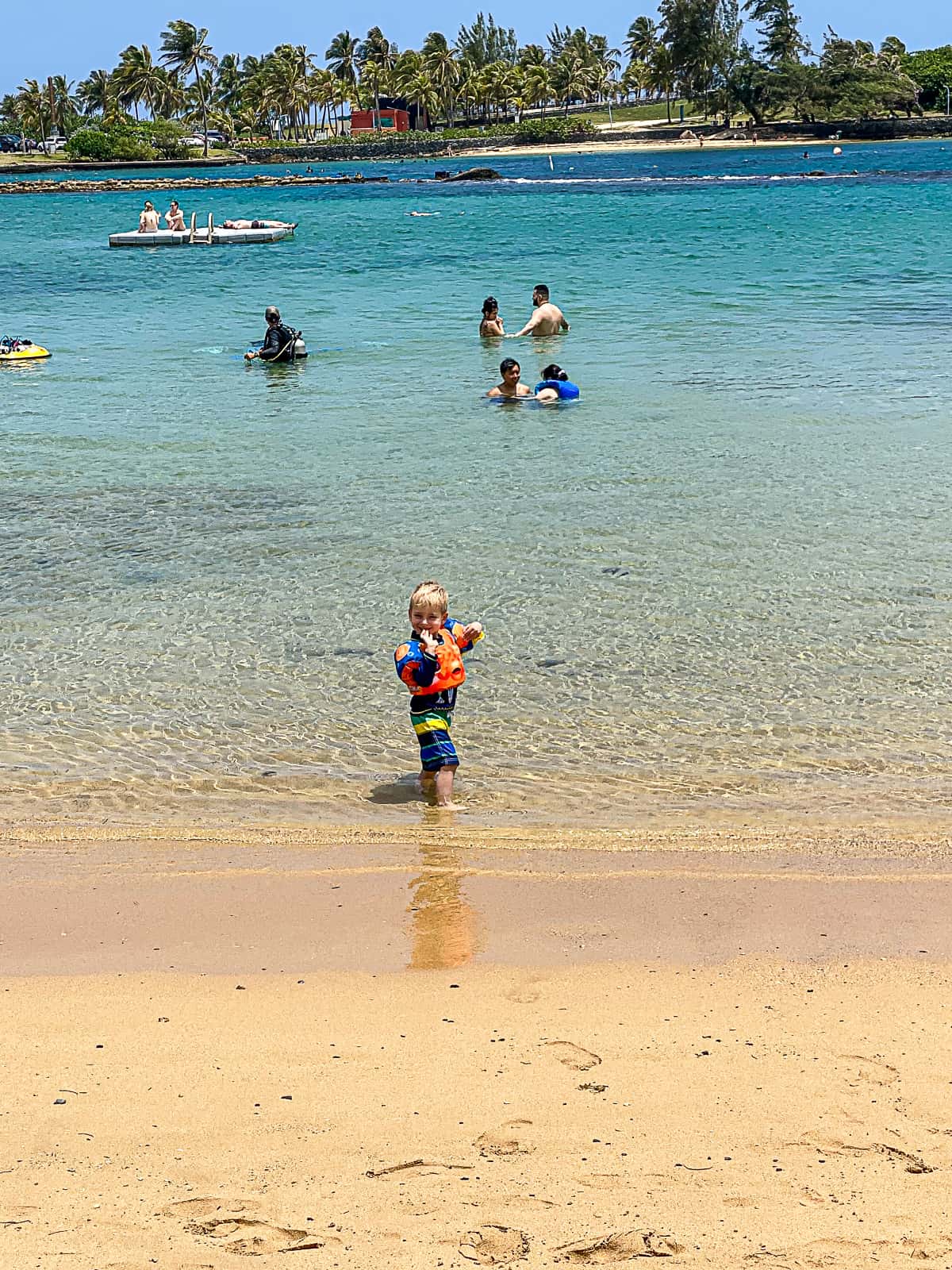 It's a US territory – so no US passport needed!
Before I dive in, I want to say this…
Anyone looking to travel within the US without a passport to a beachy destination should add this to their list!
From local attractions to exciting activities, this guide will provide you with all the information you need to experience the best this Caribbean gem has to offer.
Visit Casa Bacardi – near San Juan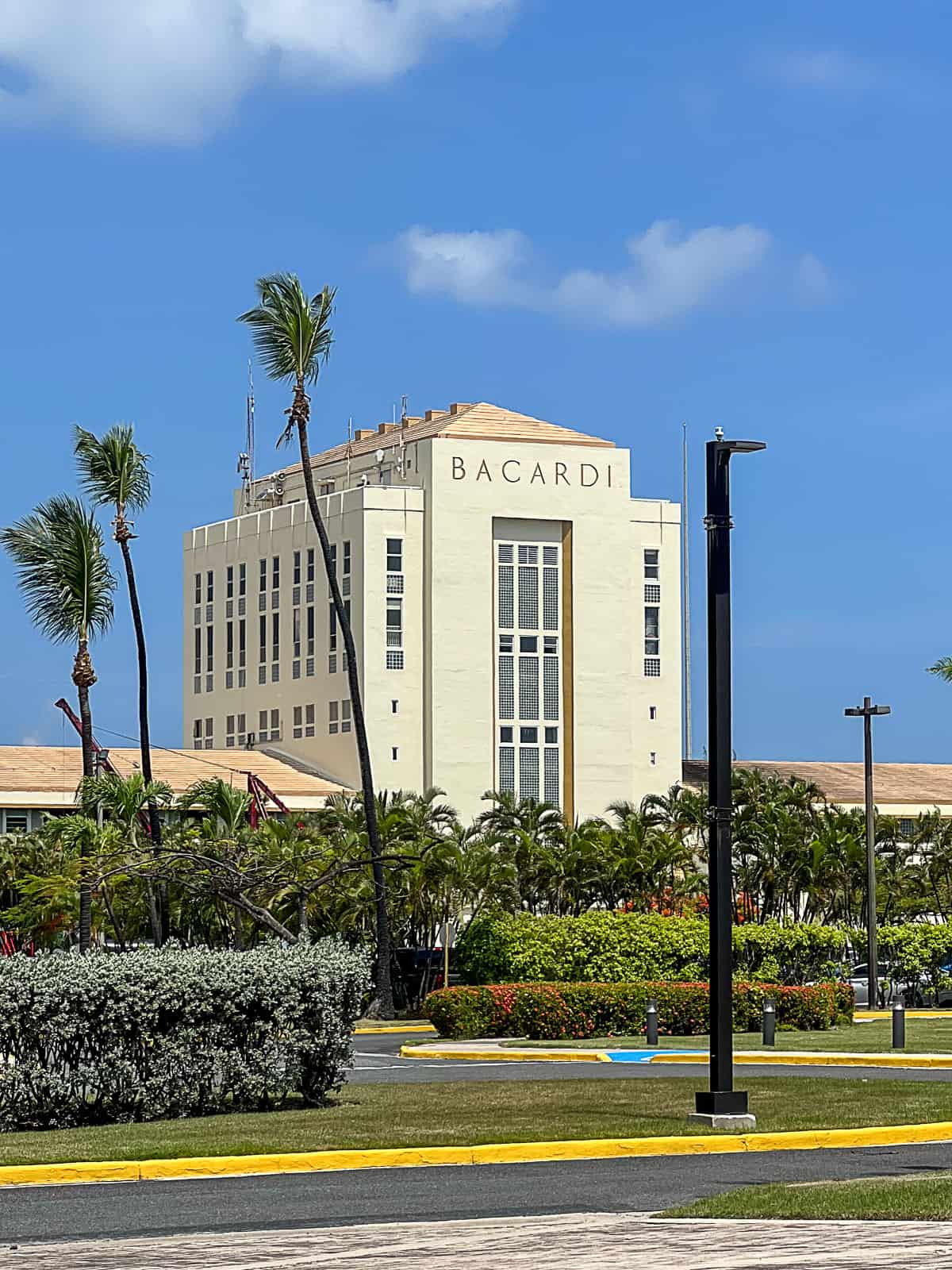 One of my favorite highlights from a recent partner trip to Puerto Rico is visiting the home of Bacardi Rum…
See the Bacardi Tours in Puerto Rico on Viator…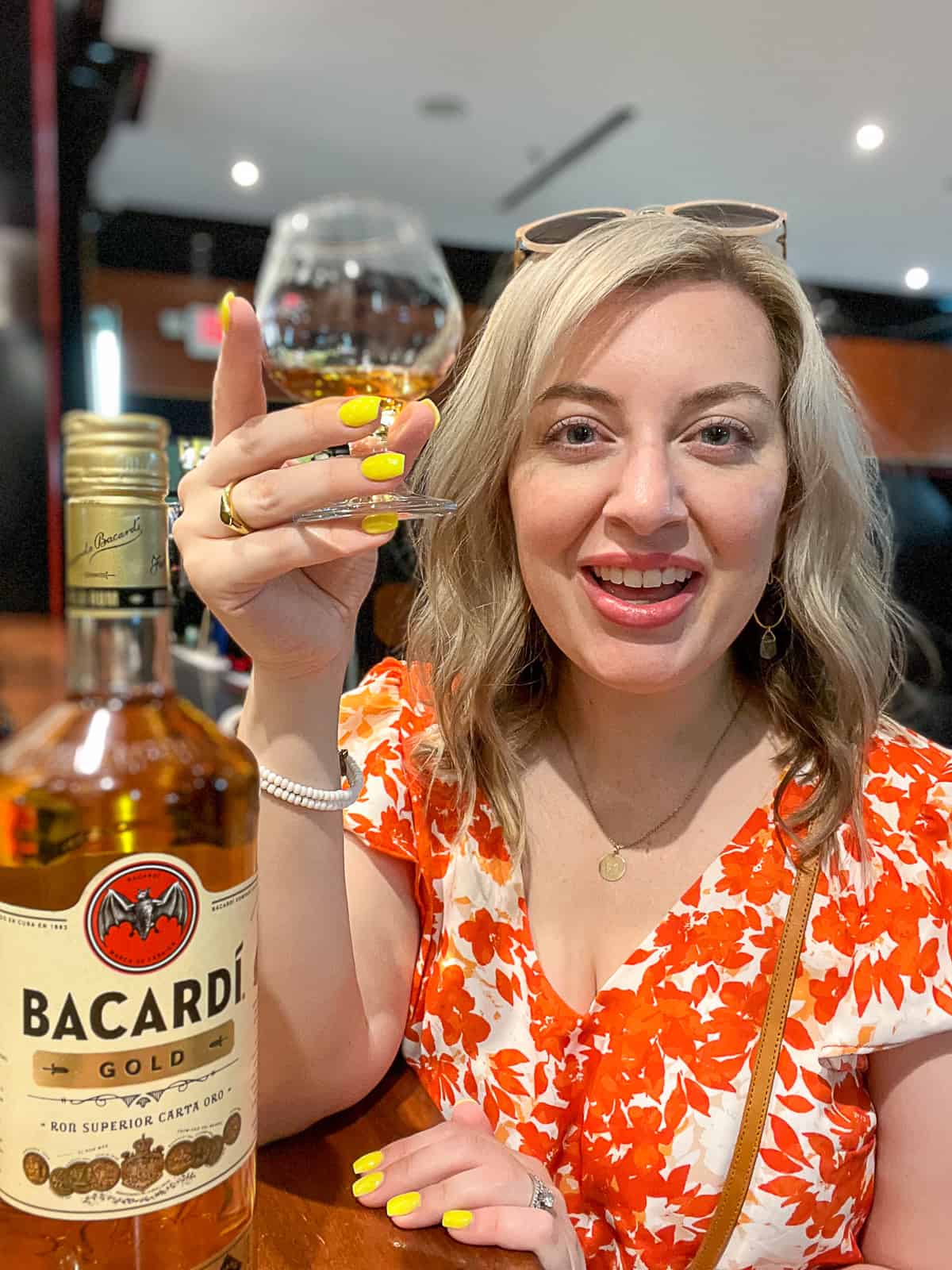 Check out the full guide to touring Casa Bacardi in Puerto Rico on the Sip Bite Go YouTube channel and on sipbitego.com.
Explore Old San Juan History on a walking tour
San Juan Puerto Rico offers something for everyone, including people interested in the rich history of the island.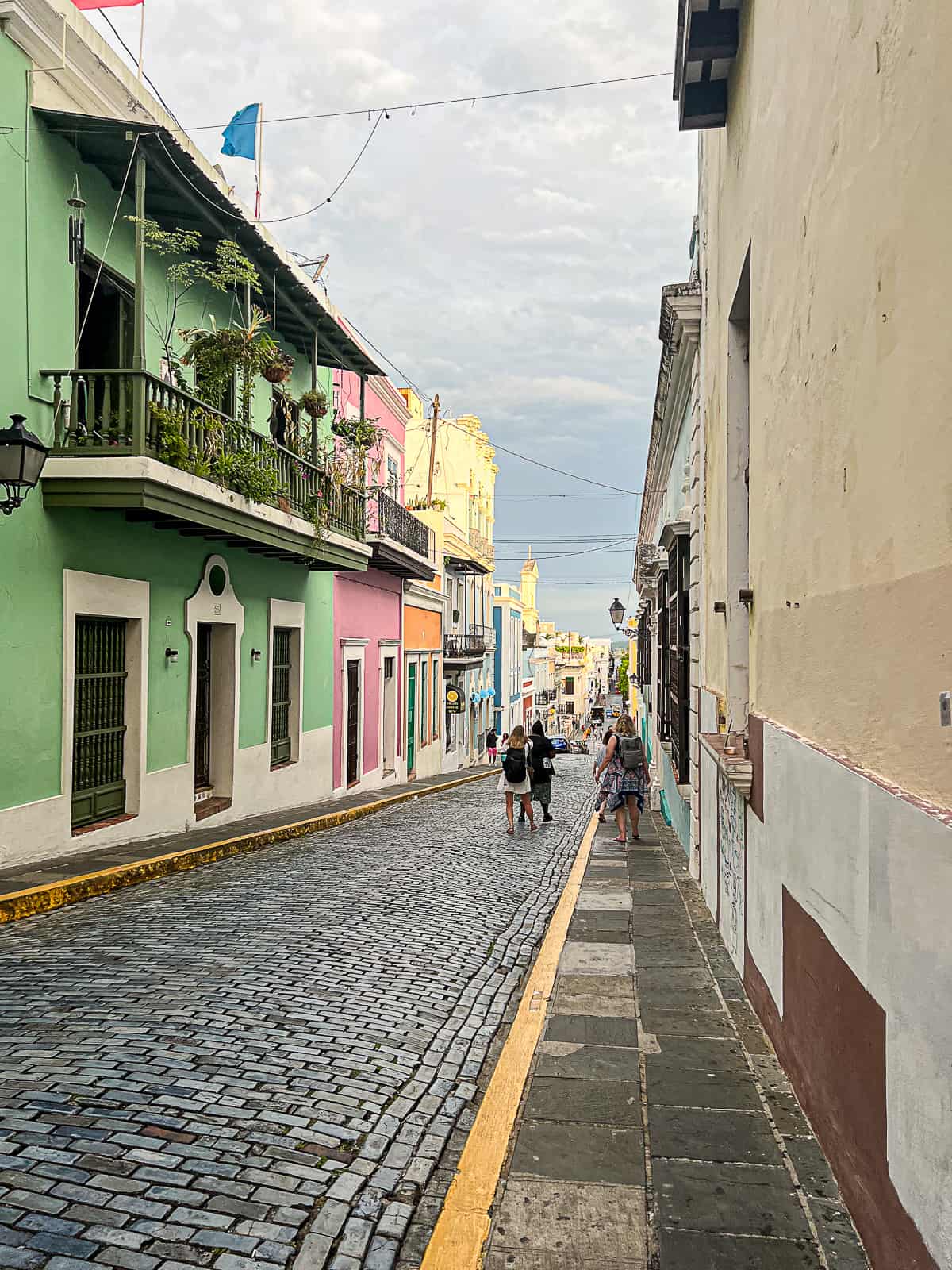 One of my favorite activities on a recent San Juan trip was taking a tour with (partner) The Spoon Experience San Juan group.
Along the way of dining throughout the city, we stopped and admired and learned about different historical sites in Old San Juan.
Plaza del Quinto Centenario
This particular landmark's name translates to "Square of the Fifth Centenary' and is sometimes called 'Totem Square'…
Built in 1992, it commemorates the 500th anniversary of the first European settlement of San Juan.
More historical things to do and see in the San Juan area…
San Juan Cathedral (Roman Catholic).
Santa María Magdalena de Pazzis Cemetery (famous colonial-era cemetery in Old San Juan).
Embrace the cobblestone streets within the city walls.
La Fortaleza (mansion of the governor of Puerto Rico).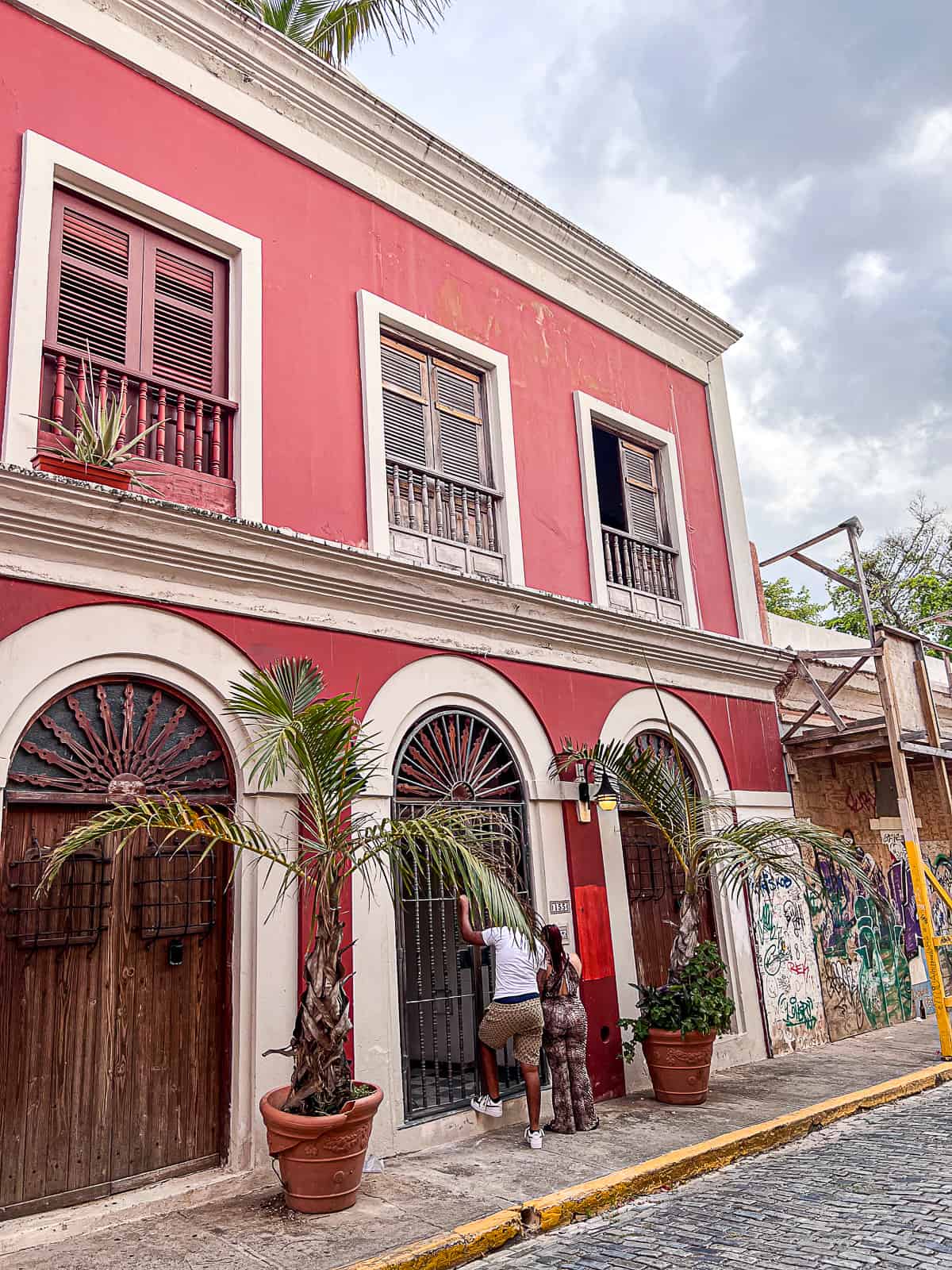 On the same day, you can first tour historical landmarks then head to a beautiful Caribbean beach…
This is from the Rainforest Foothills and Beach Tour mentioned above.
Experience Puerto Rican Cuisine favorites
I have way too many good things to say about the food to try in San Juan!
Here's just one clip of a delicious meal…
This definitely makes my list of "what to eat in San Juan, Puerto Rico" – it's the traditional food called MOFONGO at Rincon Iberico.
What is MOFONGO
You really CAN'T escape it on a trip to Puerto Rico!
MOFONGO is mashed plantains and you can find it in Puerto Rican cuisine all over the island, served with various sea food and protein like chicken on top.
Check out the Nightlife
Exactly what to do at night in San Juan Puerto Rico will depend on the ages of your travel group. If you're traveling with your family…
T Mobile District
Then head over to the T Mobile District "DISTRITO T-Mobile" to enjoy indoor rock climbing, arcades, food and live music.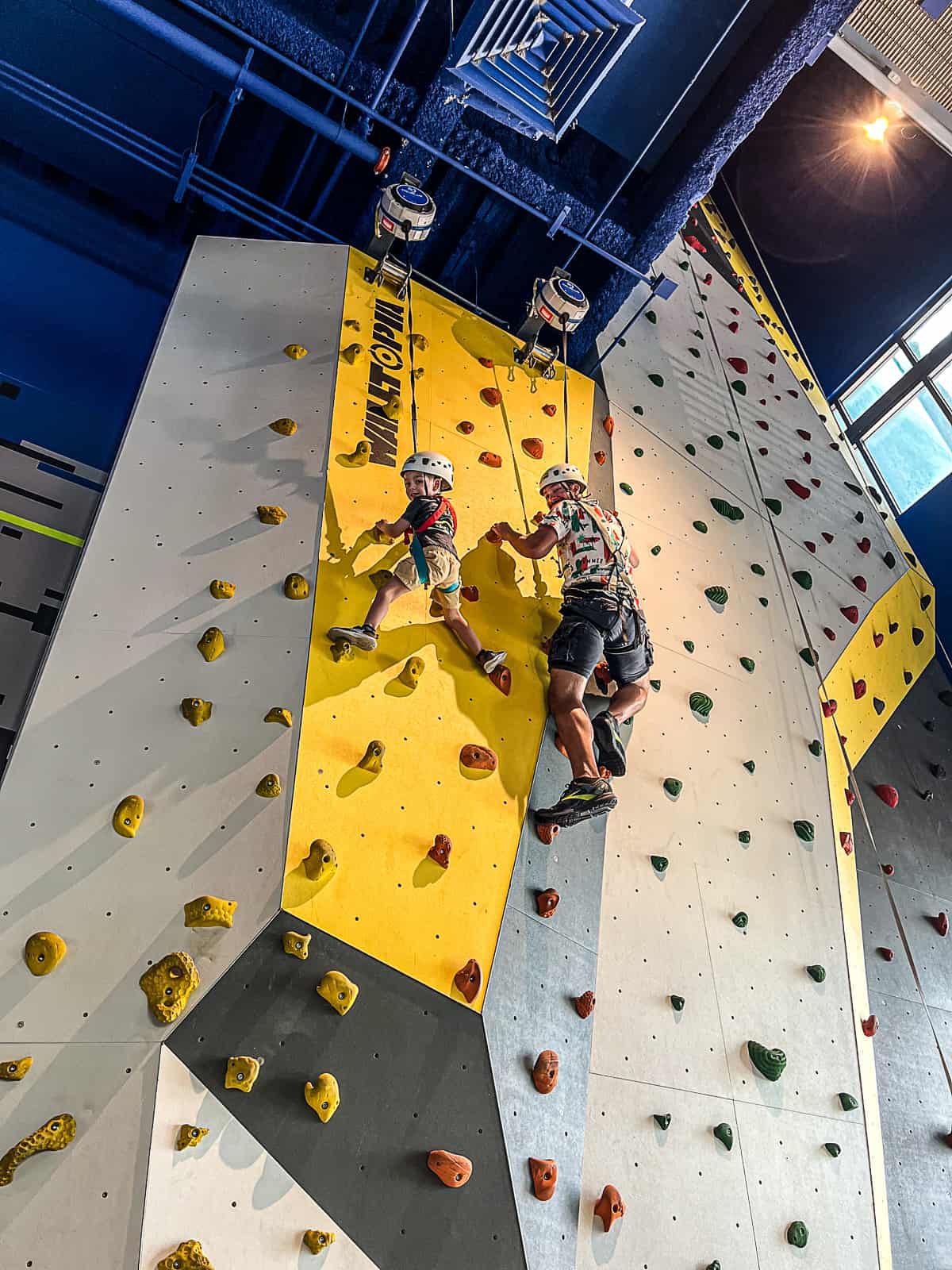 Our favorite family-friendly San Juan activity, especially if it is raining for the afternoon, is to visit the indoor TOROVERDE Urban Park arcade and rock climbing wall.
Go bar hopping
Adults-only?? If you're looking to mingle and get some history at the same time, you can do things like hit the streets of Old San Juan…
For example of a night out in San Juan –
Head over to El Convento Hotel and Restaurant – it's a hotel with an atrium restaurant/bar in the middle, which has delicious food.
Video of dining at El Convento in Old San Juan here…
Then grab drinks somewhere like an eccentric bar you'll find called The Cannon Club.
There are plenty of other local-favorite Puerto Rico restaurants to check out within walking distance, like Deaverdura for ​​traditional Caribbean meals…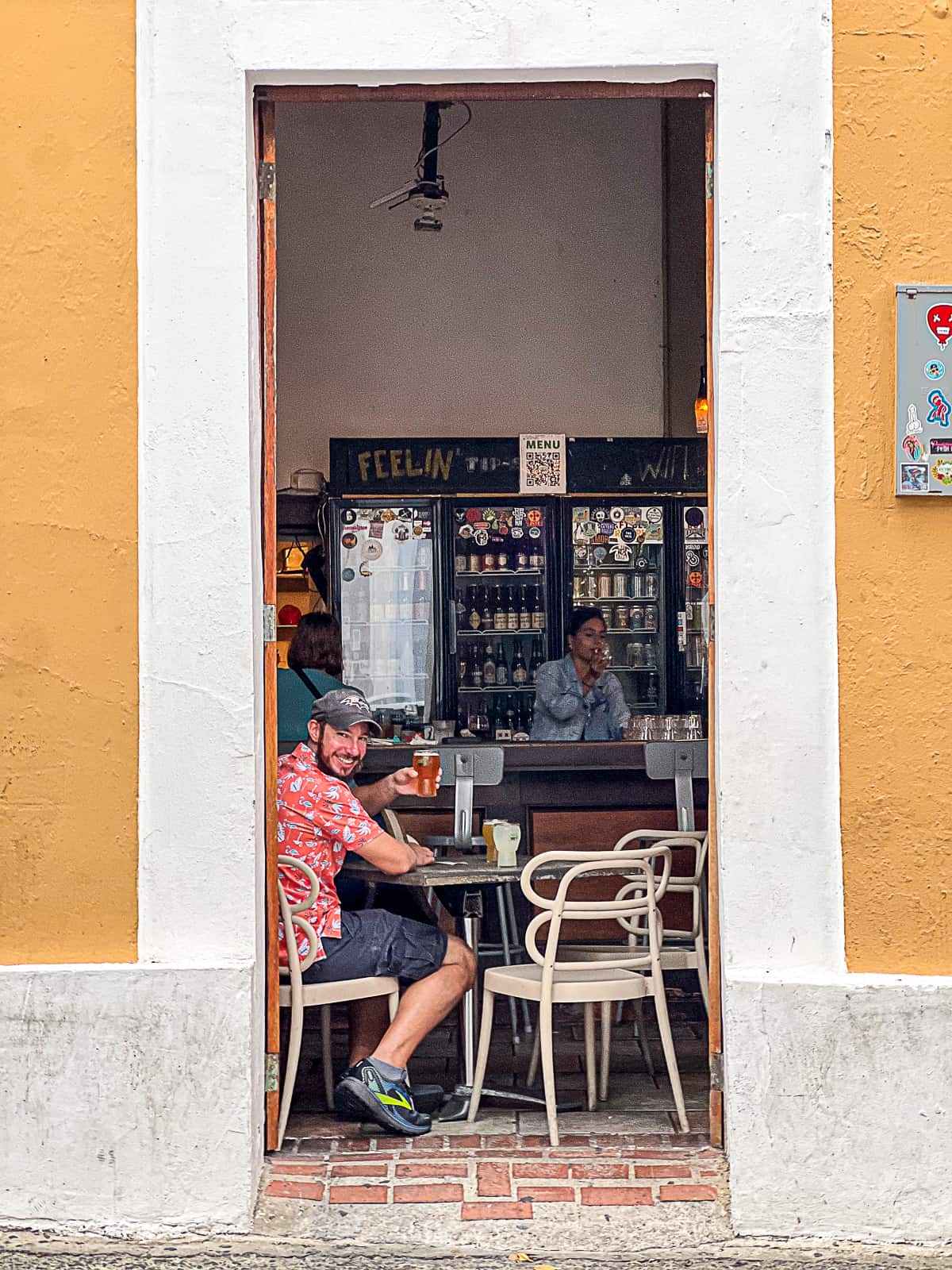 And tasty beer and pub food at La Taberna Lúpulo.
Getting around San Juan
This isn't a very sleepy town, but you'll want to arrange transportation in advance with Uber or a town car if you're staying out late or traveling outside of the main city center.
Otherwise, for day trips and evening dinners, getting around San Juan with rideshare cars was easy and readily available…
Even when arriving at the airport at 11pm to head to the Caribe Hilton resort.
Shopping Puerto Rico stores for fun?
There are some big-name favorites like Pandora and other tourist shops to window browse and cool off in that you'll find on the streets.
Take in the Puerto Rican art scene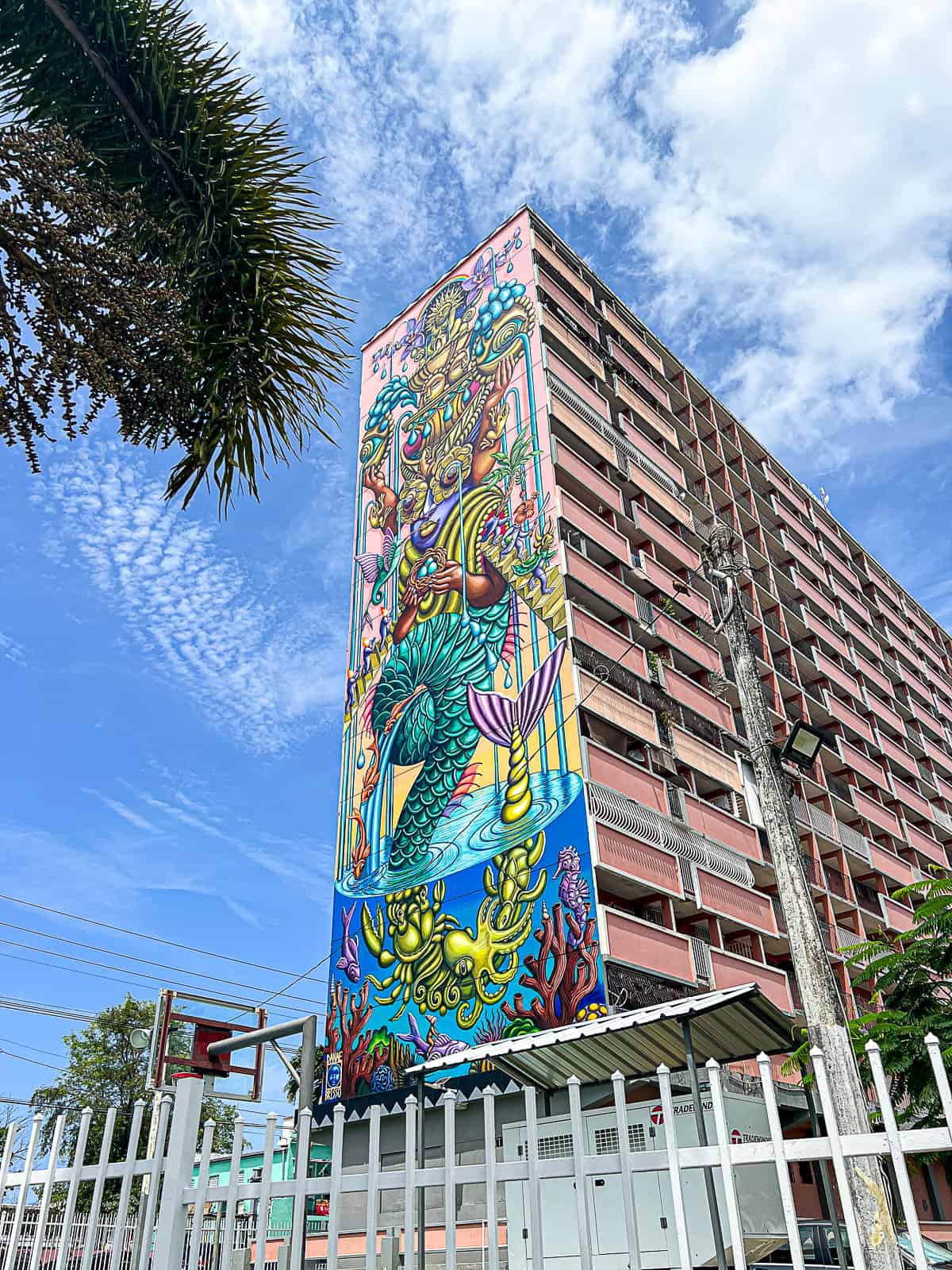 After enjoying the historical Bacardi tour during a recent San Juan trip, it was time to head to check out the sea of colors and talented artwork found all over the city.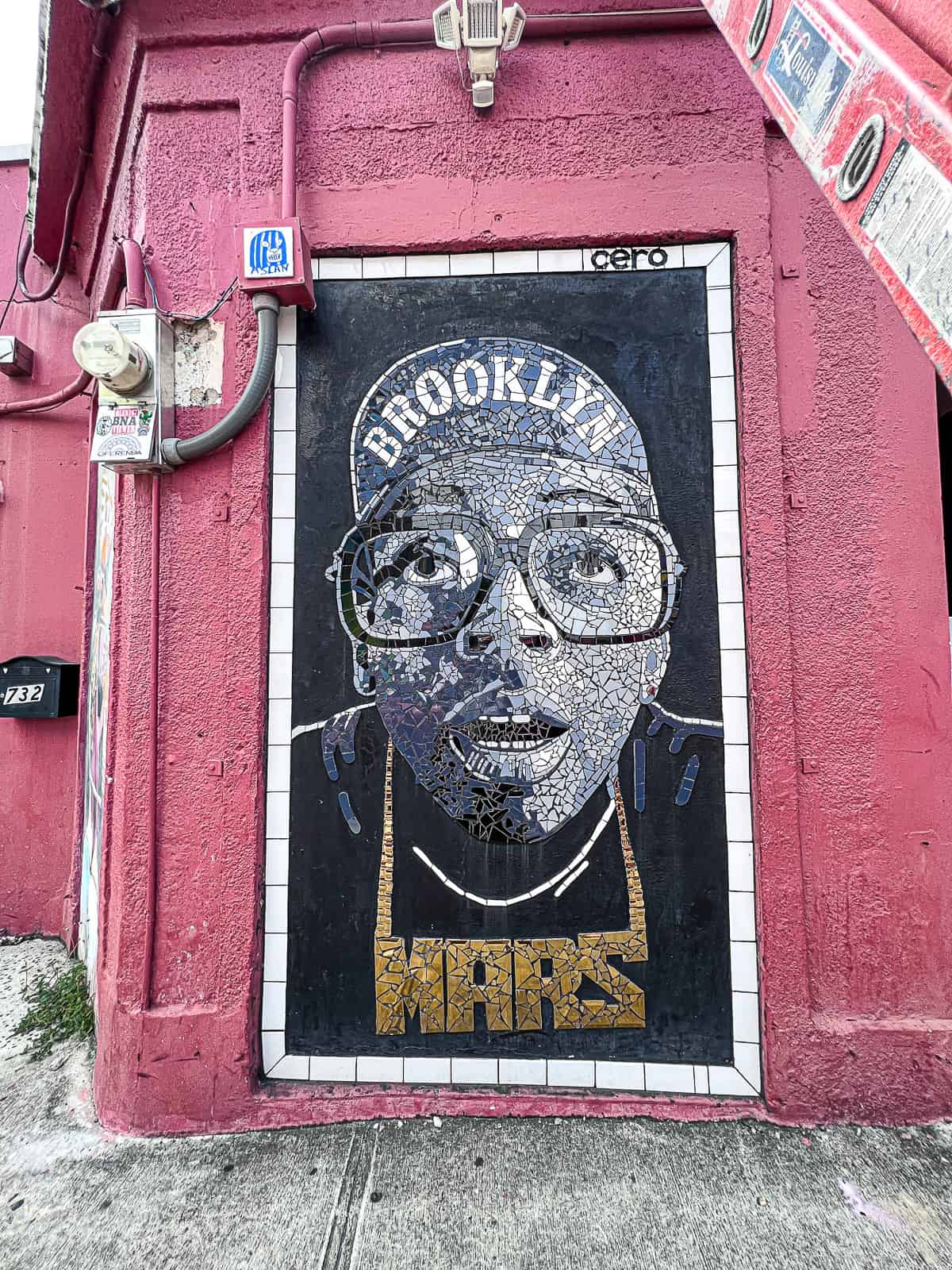 I loved that this was tacked on to the Bacardi factory tour, because you can learn so much about art when you're with a local tour guide.
See a video tour of Puerto Rican street art murals…
It was really interesting to learn the process and purpose and how long it takes to make this famous Puerto Rican art.
Book this excursion to tour Santurce street art on Viator…
Take a cruise from the San Juan port
You can take everything from a Disney Cruise to other general cruises out of San Juan.
If you're wondering what to do in San Juan Puerto Rico before a cruise, and only have a day or two, I recommend heading to Old San Juan for some of my recommendations of the best places to eat in San Juan.
Eat, stroll, stop in a castle (details below), and you'll definitely get a feel for San Juan in a day.
Check out the Colorful Houses of La Perla
I've heard this community is best observed from a distance, as to not disturb the residences.
You'll drive past this beautiful residential neighborhood on your way to downtown Old San Juan. It's along the water on the main road, near the forts and castles you can tour…
San Felipe Del Morro Castle
For an inexpensive activity in San Juan, check out the $10 adult tickets you can by on-site to visit this San Juan National Historic Site…
It goes by a few names including "El Morro" and Castillo San Felipe del Morro…
And it is conveniently located near Old San Juan.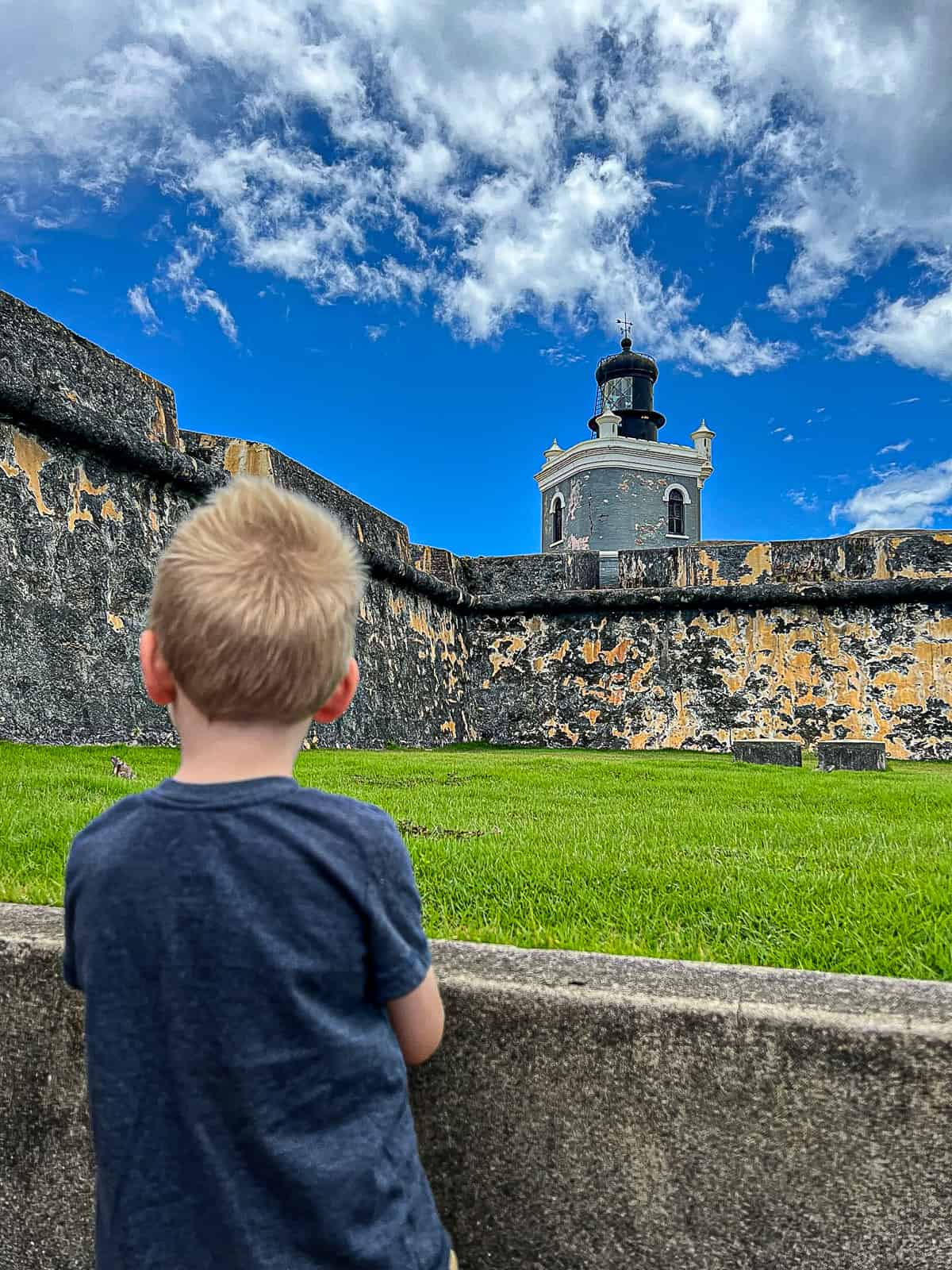 The history of this historic tour, in a nutshell…
Is that it was built by the Spanish in the Americas, and has breath-taking views of the ocean, specifically the Bay of San Juan.
There's also another historical activity nearby to check out (Castillo San Cristobal) which is included in your $10 ticket.
Video coming soon to Sip Bite Go!
Check out Rainforest and Beach Tours in Puerto Rico
On my last partner trip to San Juan, I took advantage of a beach tour and rainforest visit about 45 minutes outside of San Juan…
Check out a video of this calm beach…
See more about Luquillo Beach…
There are so many beaches to visit and this particular one is very calm and peaceful.
There are food vendors nearby, too.
The rainforest we stopped at is in the area of Mameyes II, which is in Río Grande, Puerto Rico.
Everyone in our tour group was having a blast, getting rained on a bit and jumping into the water from a swinging rope.
Shop Puerto Rico Rainforest and Beach Tours on Viator…
Take a Surf Lesson at Isla Verde Beach
If you're an adventure-junkie wondering what to see and do in San Juan, Puerto Rico, then consider hitting up a waterfall or surf lesson at Isla Verde Beach.
Visit the Museo de Arte de Puerto Rico
Cool off and take in the Puerto Rican art here by guide or on your own.
Check out local music
Again this is where I'll recommend the eccentric bar called The Cannon Club.
There are bird displays, and a whole lot of interesting things going on here.
Stay at a nice beach side resort in San Juan
Check out my review of Caribe Hilton…
Best Puerto Rico travel guides on Sip Bite Go…
Are you a foodie who loves to travel, too?
Hope that answers all your questions about visiting San Juan Puerto Rico and finding fun things to do.
If you're looking to travel somewhere with nature, beaches, good food, tours and excursions, history, culture, and a lively nightlife…
Well this may be one of the best places to add to your Caribbean bucket list!
Enjoy your travels, good food, and chat soon on Instagram / TikTok / YouTube.
– Jenna
Next, browse the Sip Bite Go recipe collection…