How can you vacuum seal asparagus? Will frozen asparagus last long in the freezer? Today I'm going to share my method for vacuum sealing asparagus for sous vide cooking using the Foodsaver 4400. You can use these tips to vacuum seal vegetables of all types.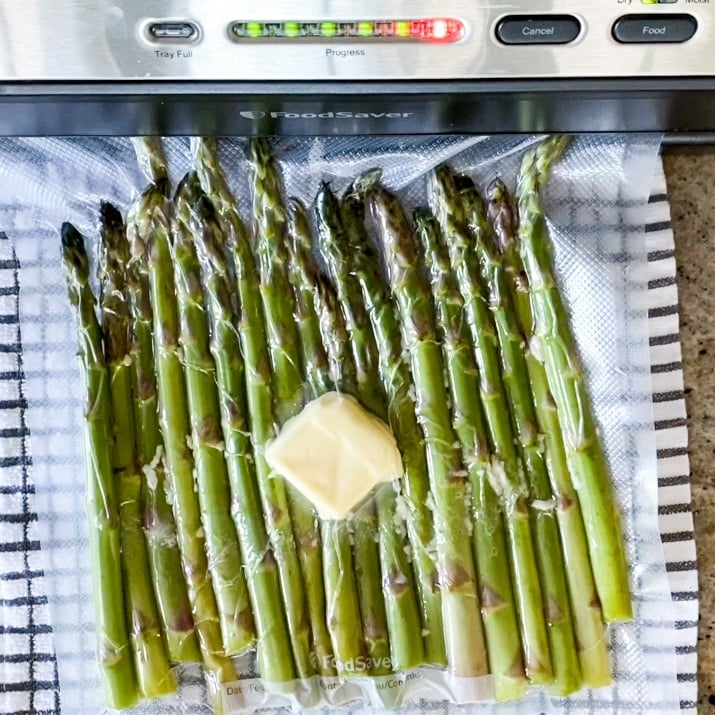 Special thanks to the Foodsaver vacuum sealing people who sent me this machine to use years ago. It's still going strong!
Vacuum sealing asparagus video guide
See the video on how to vacuum seal asparagus for sous vide cooking or meal prep.
[youtube https://www.youtube.com/watch?v=Qt120sVYP8I]
Here's the step by step guide for vacuum sealing asparagus.
Details on how to vacuum seal asparagus
Step 1. Trim asparagus stalks so only the bright green part remains intact.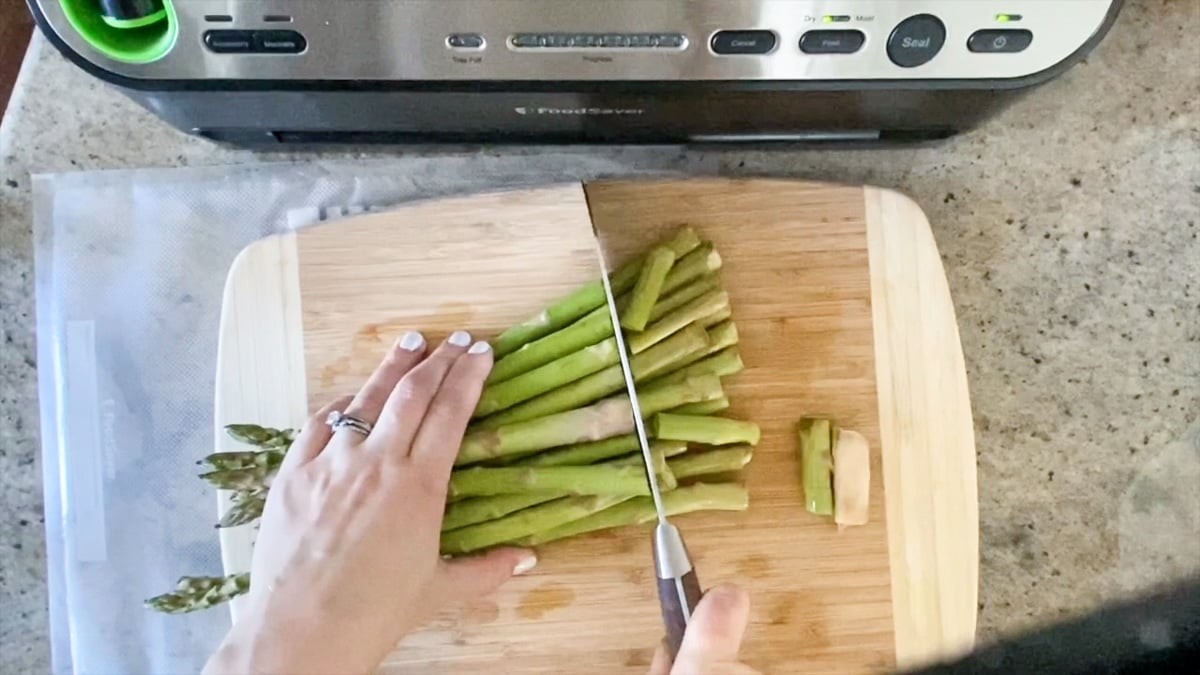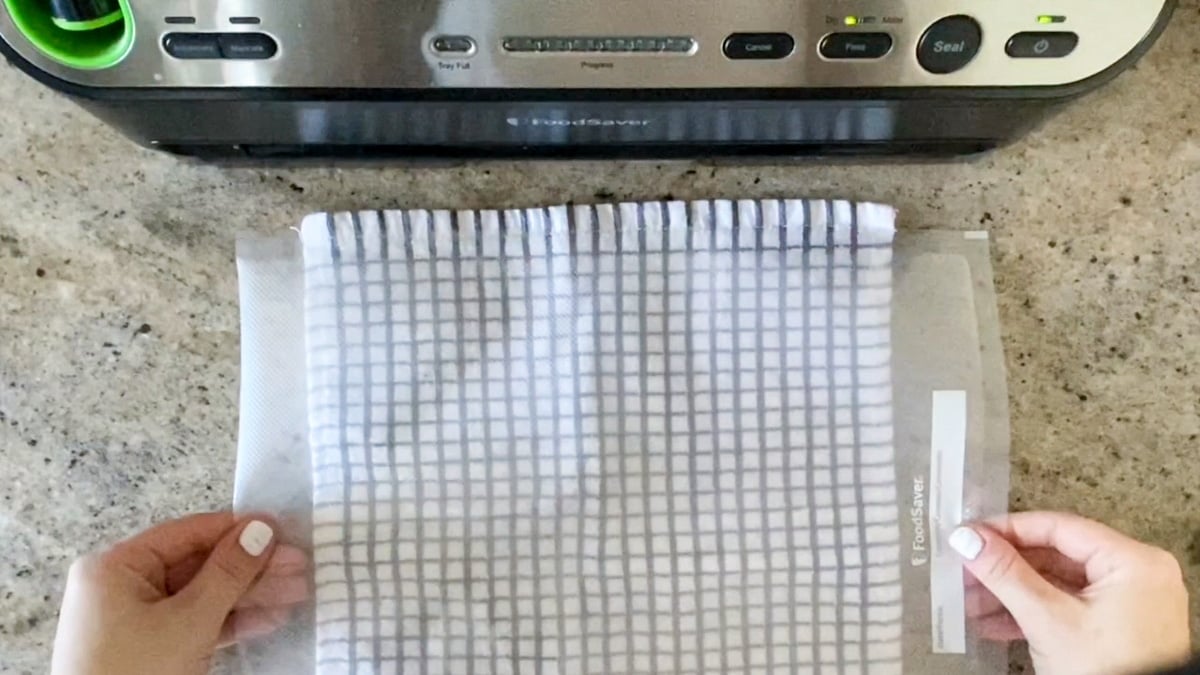 Step 2. Add asparagus to a vacuum seal bag that is large enough to allow the asparagus to lay on a flat layer.
Do this against a flat surface like a cutting board or countertop. The asparagus can be touching.
Step 3. Season asparagus (optional).
Step 4. Seal the asparagus in an airtight vacuum sealed bag.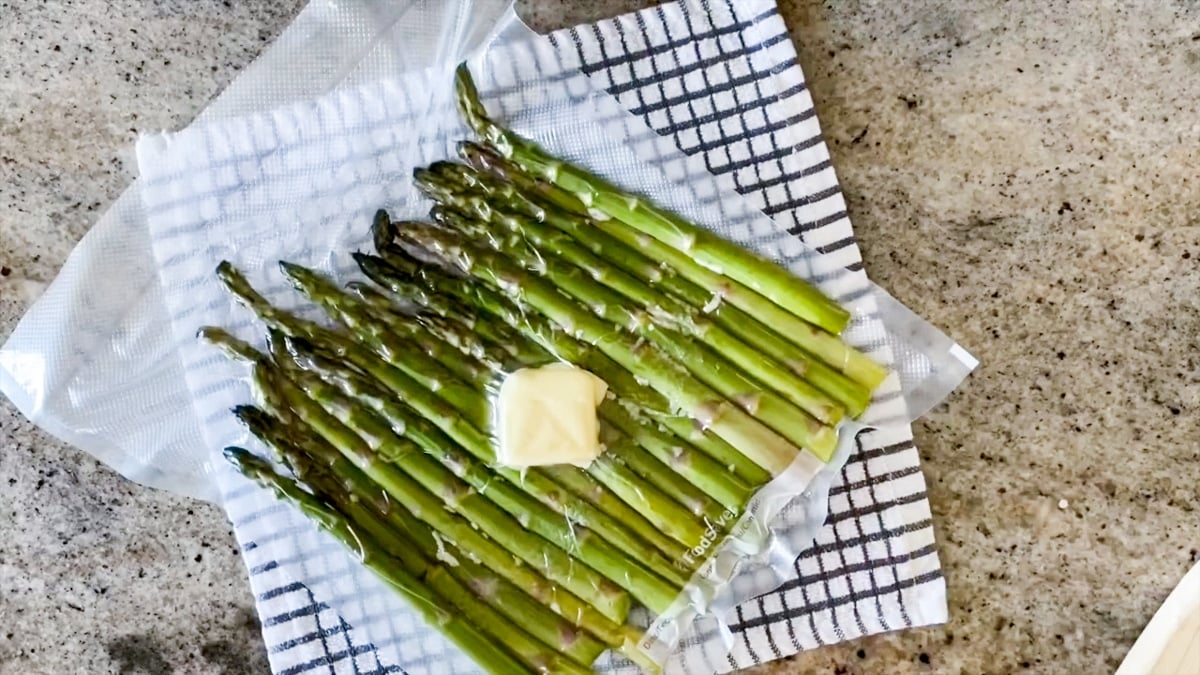 Ways to season asparagus before vacuum sealing it
Option 1. Lightly season asparagus for sous vide cooking before vacuum sealing it with just a pinch of salt.
Option 2. Add butter and garlic to the vacuum seal bag with asparagus, along with a pinch of salt.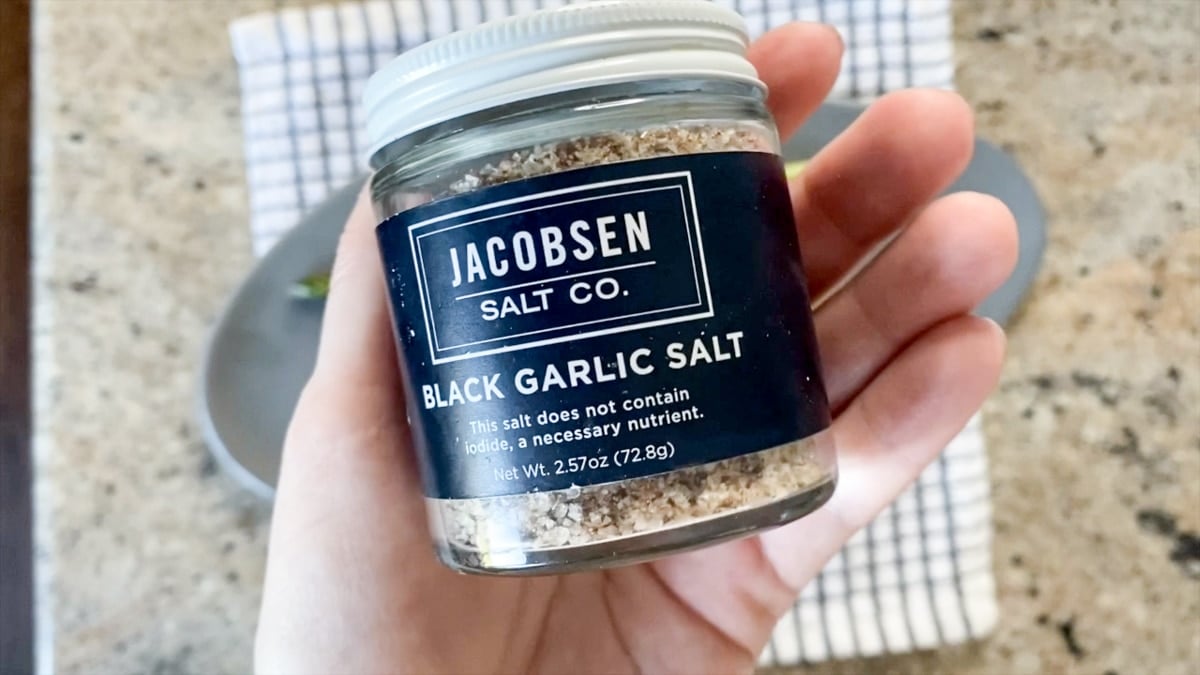 You can season asparagus when it's done cooking, too. Mentioned in this video for vacuum sealing asparagus is Jacobsen Black Garlic Salt it is a great finishing salt. You really only need a few specs of it.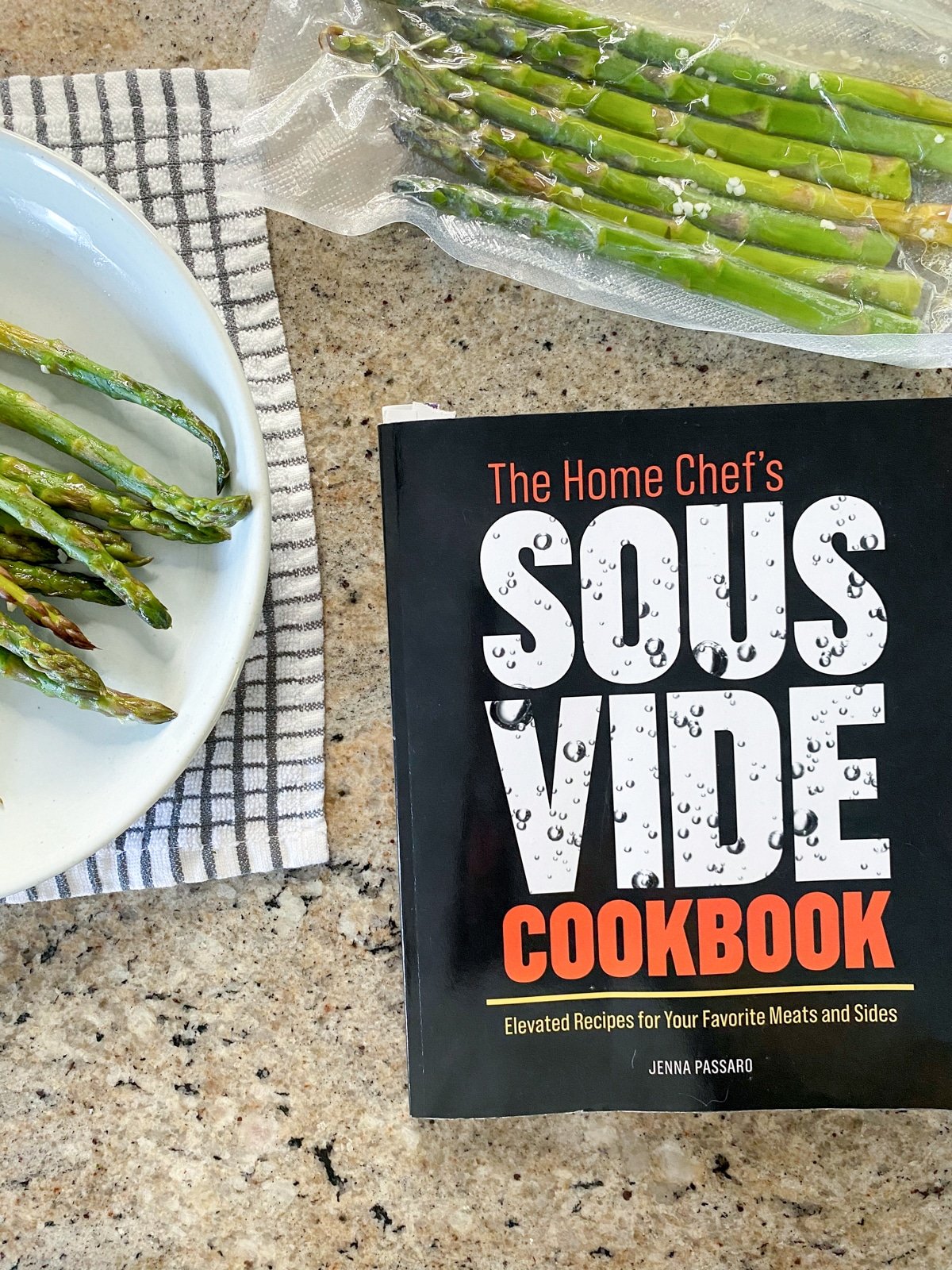 Vacuum sealing and freezing asparagus tips
Once you get into sous vide meal prep or any freezer meal prep strategy, you're probably going to wonder: can you vacuum seal and freeze asparagus?
Yes, you can vacuum seal and freeze fresh asparagus to make it last longer. As you know, I'm a huge fan of buying and freezing food from Costco to last a month. They sell huge bags of fresh asparagus that I meal prep later to make sous vide asparagus dishes and other recipes.
Know what else is great from frozen? These meals for sous vide chicken from frozen and sous vide frozen steak.
How to freeze asparagus without blanching
Since most of the time I'm meal prepping frozen asparagus for sous vide cooking, it would be beside the point to blanch asparagus, freeze asparagus, then cook it in the sous vide water bath. Then I'd be cooking it twice. So I usually don't freeze asparagus before sous vide cooking it.
In the event that you're in a rush (hello, busy people!) and want to freeze asparagus without blanching it first, you do the same steps listed in this tutorial. But, the results of freezing raw asparagus will be a little bit mushy when you go to cook them later. If you're tossing the asparagus in soups or a stew later, this might not matter to you.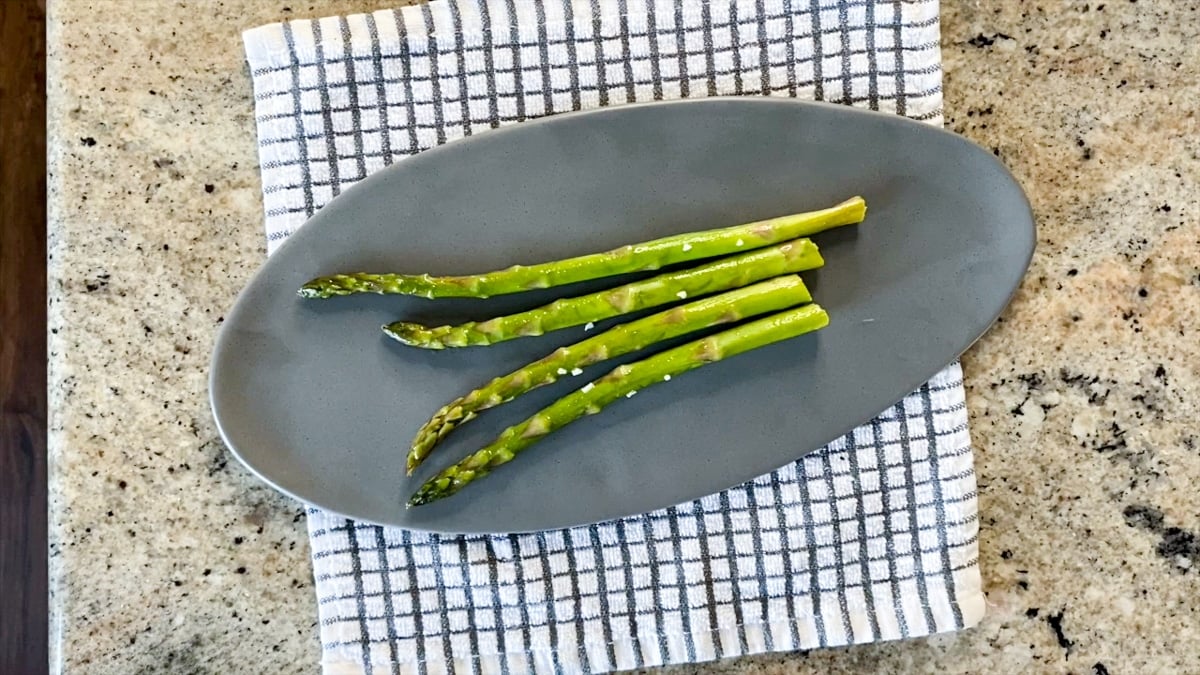 How to blanch asparagus before vacuum sealing it
The right way to freeze asparagus is to blanch it first. Here's how long it takes to blanch asparagus before vac sealing it.
How long to blanch thin asparagus: 2 minutes
How long to blanch thick asparagus: 3 minutes
The trick for crispy asparagus cooked from frozen
Don't forget to run asparagus under cold water to stop the cooking process after the blanching time is up.
Roasting cooked asparagus is a great way to make crisp asparagus. You can sous vide then roast asparagus quickly in the broiler to enjoy it a bit more crisp.
How long to cook frozen blanched asparagus sous vide style
Reduce the cooking time for frozen sous vide asparagus that's blanched first by the amount of time you blanched it.
For instance, sous vide blanched then frozen thin asparagus for 2 fewer minutes than the recipe calls for. And sous vide thick asparagus 3 minutes less.
How long can you freeze asparagus?
Frozen asparagus lasts in the freezer for up to 12 months in a vacuum-sealed bag. In case you're on a vacuum sealing rampage (been there!) this is also how long vacuum-sealed vegetables last in the freezer most of the time.
Another delicious idea to use up extra asparagus and make it last longer? Whip up some pickled sous vide asparagus.
The Perfect Sous Vide Setup
Everyday I'm asked, "what do you need to sous vide food?". Here's my answer.
Try a new sous vide recipe…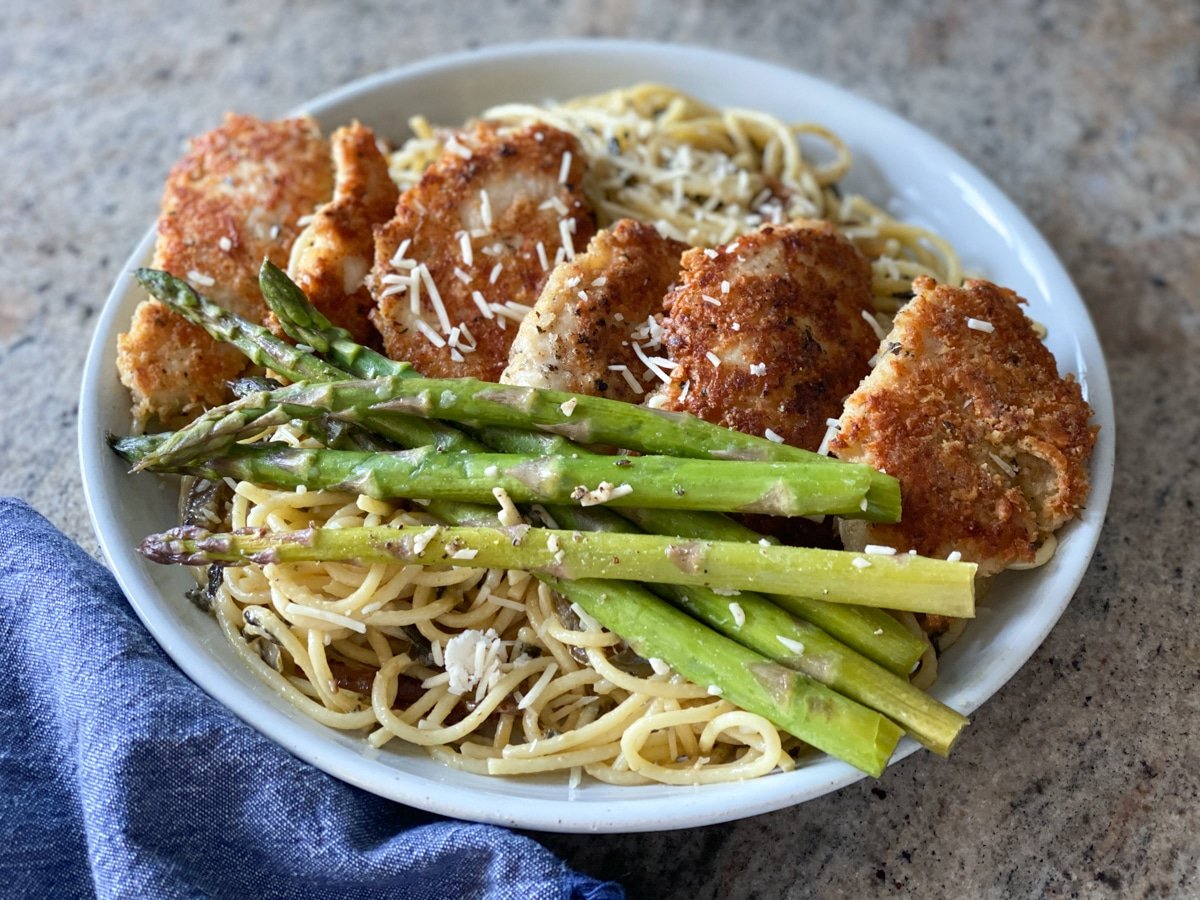 Cooking up vacuum sealed asparagus meals
Now that I'm a busy meal prepping mom, who still likes to eat like a single person (living in the city, and going to restaurants all the time) vacuum sealing vegetables like asparagus is a way of life.
To turn asparagus into delicious side dishes, finish it with ingredients like:
See one of my favorite Traeger recipes for smoked asparagus…
Find the most extensive collection of my sous vide recipes in The Home Chef's Sous Vide Cookbook. Check it out if you're serious about sous vide cooking.
For more delicious ideas, find me on Instagram @sipbitego and subscribe to the Sip Bite Go channel for my best recipes.