Check out popular accessories to get started with the Traeger griddle cooktop. This guide has beginner tools and Traeger Flatrock Accessories including a grill cover, squeeze bottles, and oil suggestions to use on your flat top. Let's get to it…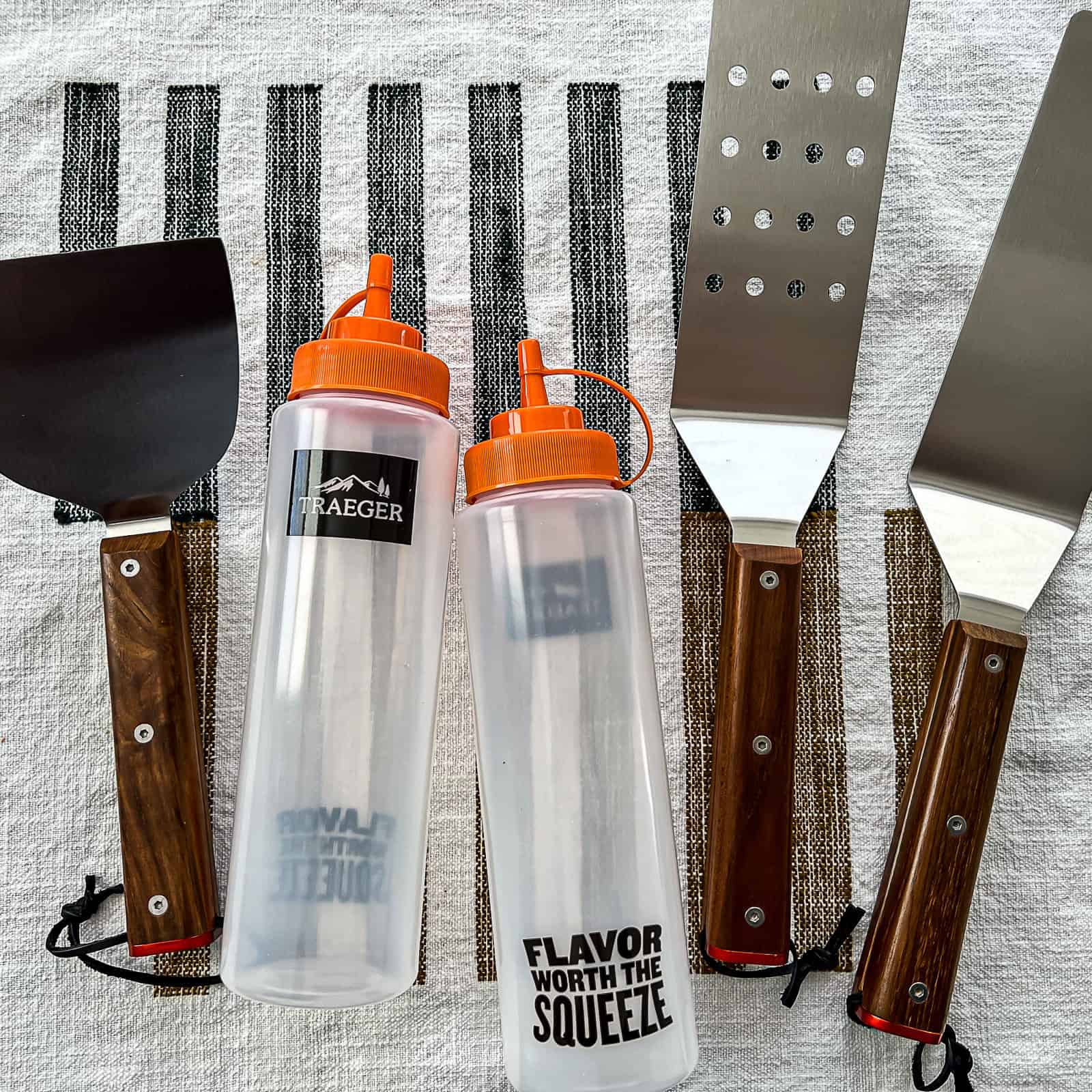 Special thanks to Traeger Grills for providing Sip Bite Go with the Flatrock grill for review along with accessories. All opinions are my own.
Follow Sip Bite Go on Instagram and TikTok for easy griddle cooking tips…
See the Flatrock Griddle Accessories video…
Main Traeger Flatrock Griddle Equipment
Traeger Flatrock
The new Traeger Griddle is here! See the Traeger Flatrock grill review.
Shop Flatrock Griddle on Amazon.
When it's bad weather for outdoor cooking, I cook inside with this Lodge Cast Iron Grill Pan.
Traeger Flatrock Griddle Accessories Kit
$899.99
Here are some top accessories for the Flatrock grill…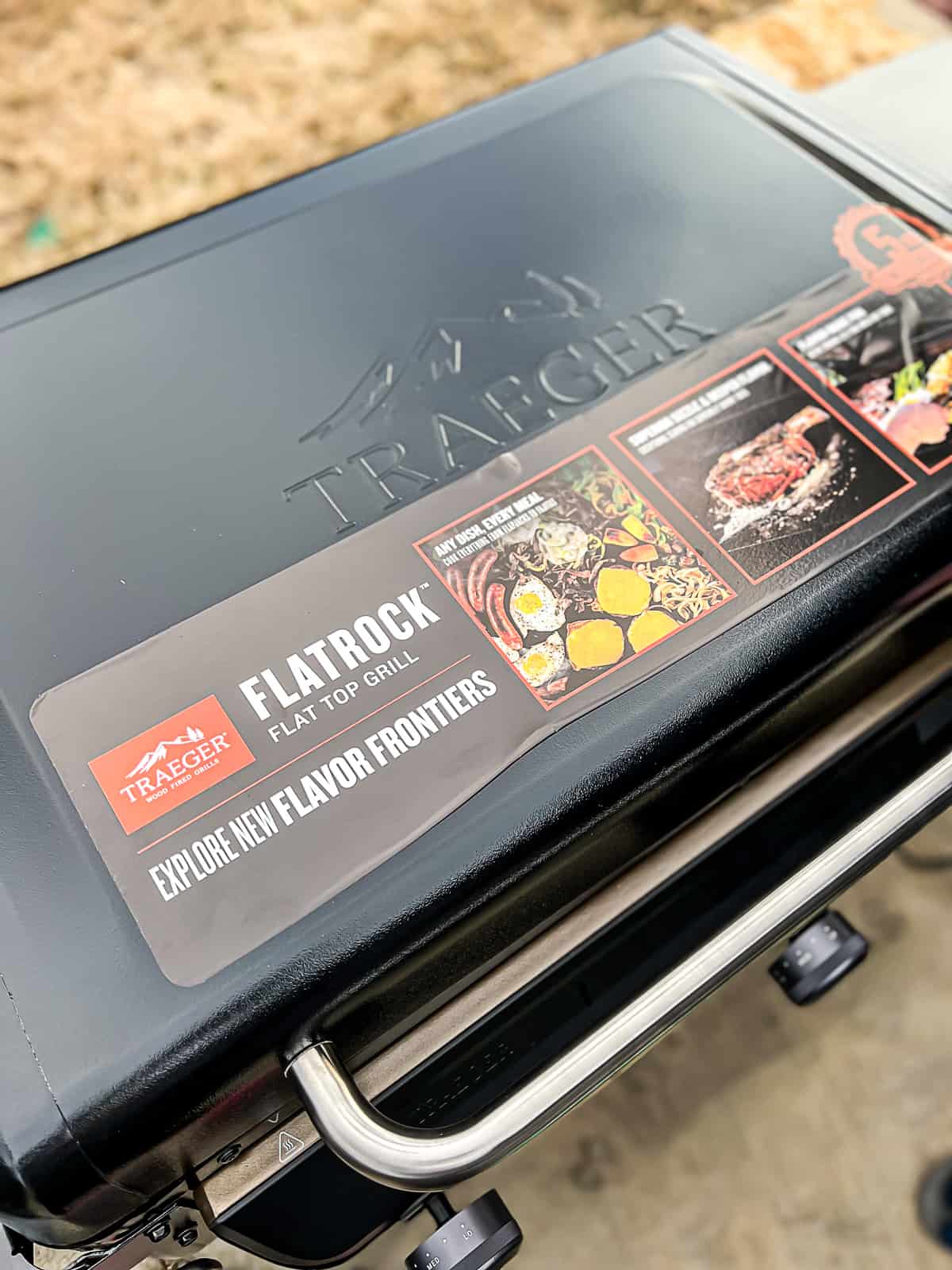 Flat Top Essential Bundle
$79.99
Every tool in this Traeger Flatrock Griddle Accessories Kit has been helpful…
2 squeeze bottles for the griddle
I keep one filled with vegetable oil for seasoning the grill…
And right now the other is used for cooking and is filled with California Avocado Oil Blend.
1 scraper
This food scraper is a must have griddle tool for cleaning the grill after cooking.
You scrape the food bits and anything left on the flattop into the Traeger Flatrock grease bucket.
2 hibachi style spatulas
These are great for handling a lot of food at once, like when you're cooking up a pile of griddled onions.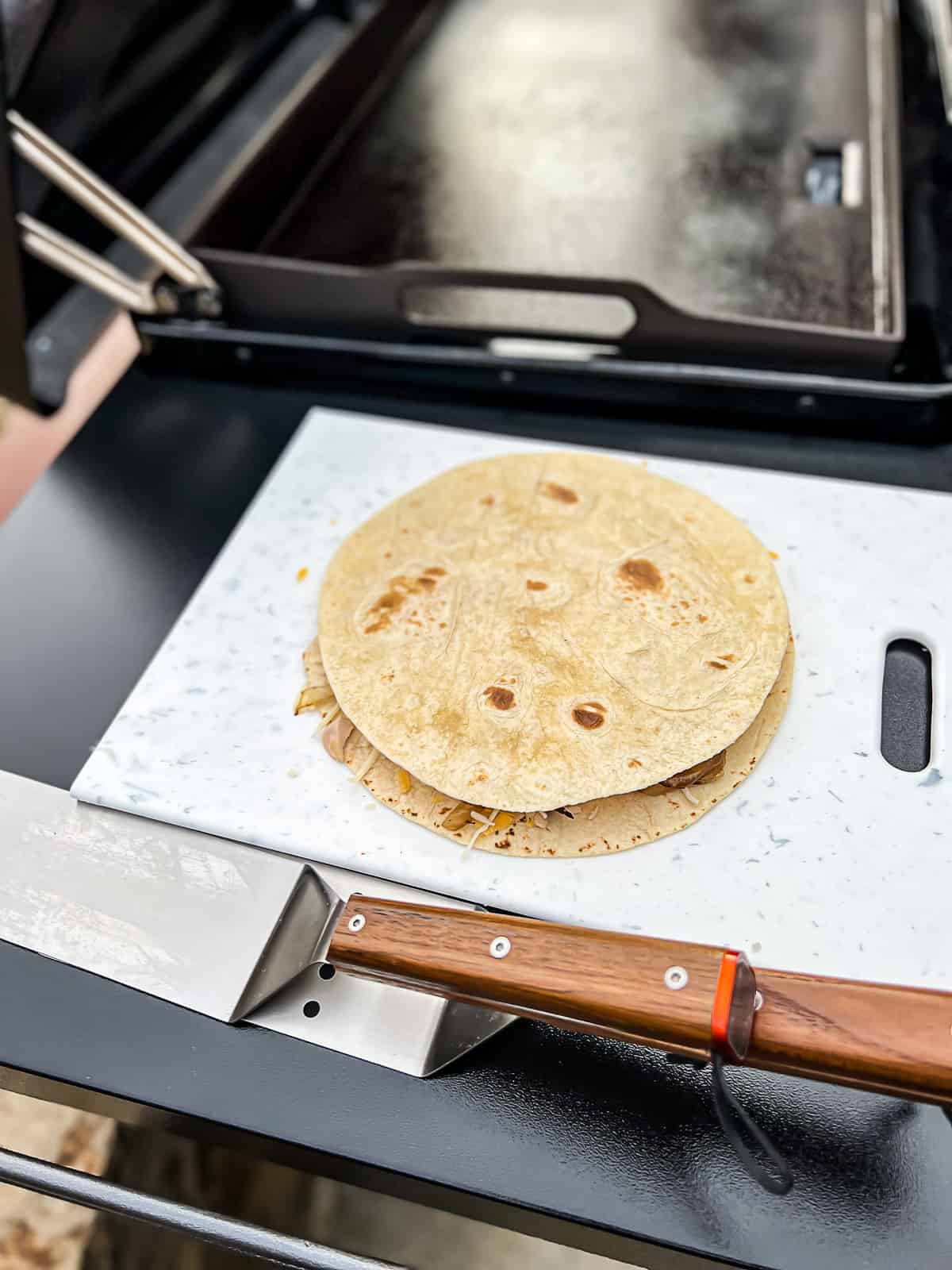 Shop the Griddle Accessories Kit.
Flatrock Grill Cover
$99.99
This is a tailored grill cover for the Flatrock that zips closed.
The sides of the grill have to be down for the cover to fit.
This helps the Flatrock griddle take up less space than the Blackstone griddle.
See my video of the Traeger Flatrock grill cover.
Flat Top Grill Conditioner
$24.99
Shop the Flatrock Grill Conditioner.
I have not had the opportunity to try this out yet. But will update the post when I do.
Instead, I used canola oil for seasoning the Flatrock.
Try these easy griddle recipes…
See new griddle recipes for beginners…
Griddle cooking tools in the SBG setup…
Main griddle equipment
Other helpful grilling tools, accessories, ingredients…
Traeger Flatrock guides
Meat thermometer recommendations
Every home chef needs a reliable meat thermometer to cook food perfectly.
On Sip Bite Go, you'll often see me using:
Meater thermometer – a fancy wireless thermometer that connects to a phone app – gifted to me from a Traeger partnership.
ThermoPro digital thermometer – which has a wire that connects the thermometer to a display box outside the oven/grill.
It's like being psychic! The great thing about either of the thermometers above is that I don't have to take the food out of the oven to know the temperature.
How to use 'em… What I do is stick the digital thermometer in steak, pork, chicken, whatever… Then put the food in the oven, on the smoker, or grill.
While the meat cooks, it reads the temperature so I know exactly what temp meat is as it's cooking. Without having to take it out and check. It's really difficult to overcook food when you know exactly what temp it is inside!
Are you a foodie, too?
Hey home chef, hope that answers all your questions about what accessories to get for the Traeger Flatrock griddle.
Enjoy cooking and chat soon on Instagram / TikTok / YouTube.
– Jenna
Next, browse the Sip Bite Go recipe collection…