I am loving the Traeger Fin and Feather Rub lately! It's a fantastic rub that's great for lighter meats like chicken and fish, and Thanksgiving smoked foods, too. Packaged in aluminum tins, Traeger knows how to keep rubs fresh. Definitely consider using this rub for your upcoming holiday meals!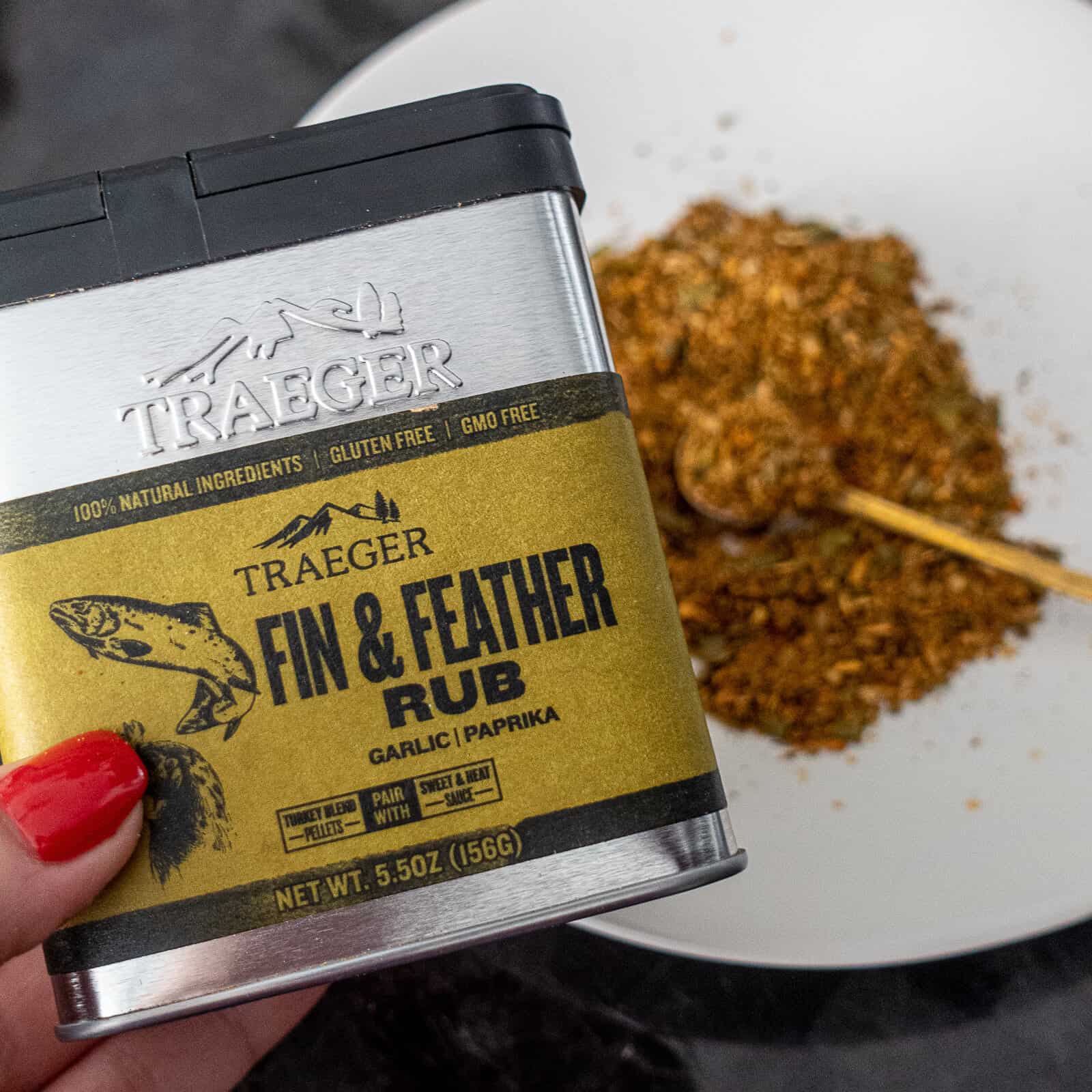 Note: Traeger sends new products to try from time to time, but this is one I have bought on my own, and actually, it might come with some new Traeger Grills if you buy the kit.
Shop the Traeger Fin and Feather Rub on Amazon…
Love easy recipes? Follow Sip Bite Go on Instagram and TikTok…
Why Traeger Fin and Feather Rub is fantastic…
Pairs great with lighter meats! If you have some chicken or fish on hand, this rub is your new go-to.
Pairs well with signature pellets, rubs and sauces!
Great to use on smoked food recipes.
Pretty much all Traeger brand rubs and sauces pair well with this seasoning!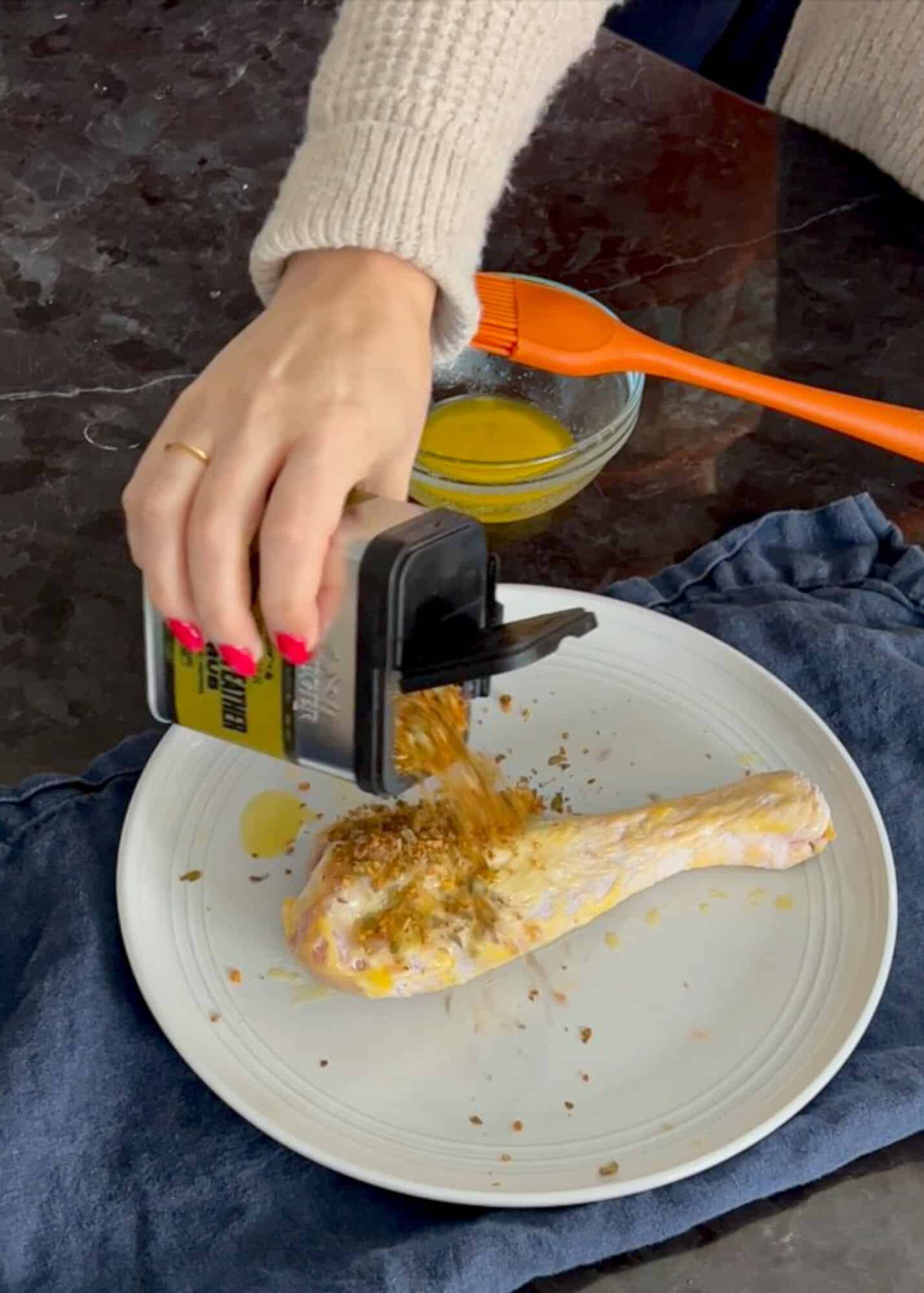 Shop the Traeger Fin and Feather Rub on Amazon…
What is in Traeger fin and feather rub?
This fin feather rub contains notes of garlic, onion, paprika, salt, and sunflower oil.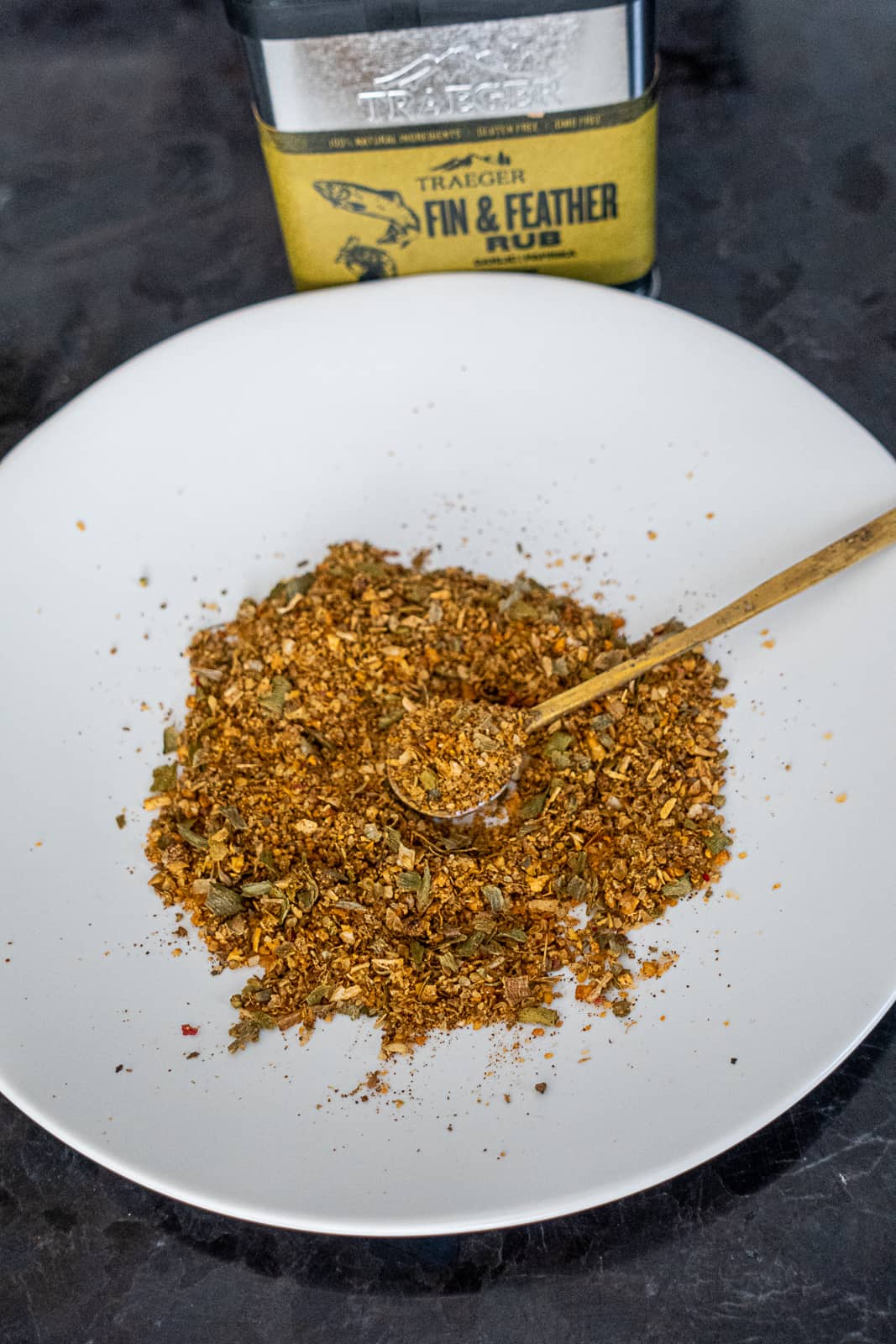 It also contains a mixture of spices though I couldn't find a very confirmed list of ingredients online.
See the best game day smoker recipes…
From what I can tell, spices include cane sugar, chili peppers, black pepper, perhaps lemongrass, and some ginger.
See easy Traeger recipes…
What to season with Fin and Feather Rub
Traeger fin feather rub especially pairs well with chicken and fish that you want to smoke.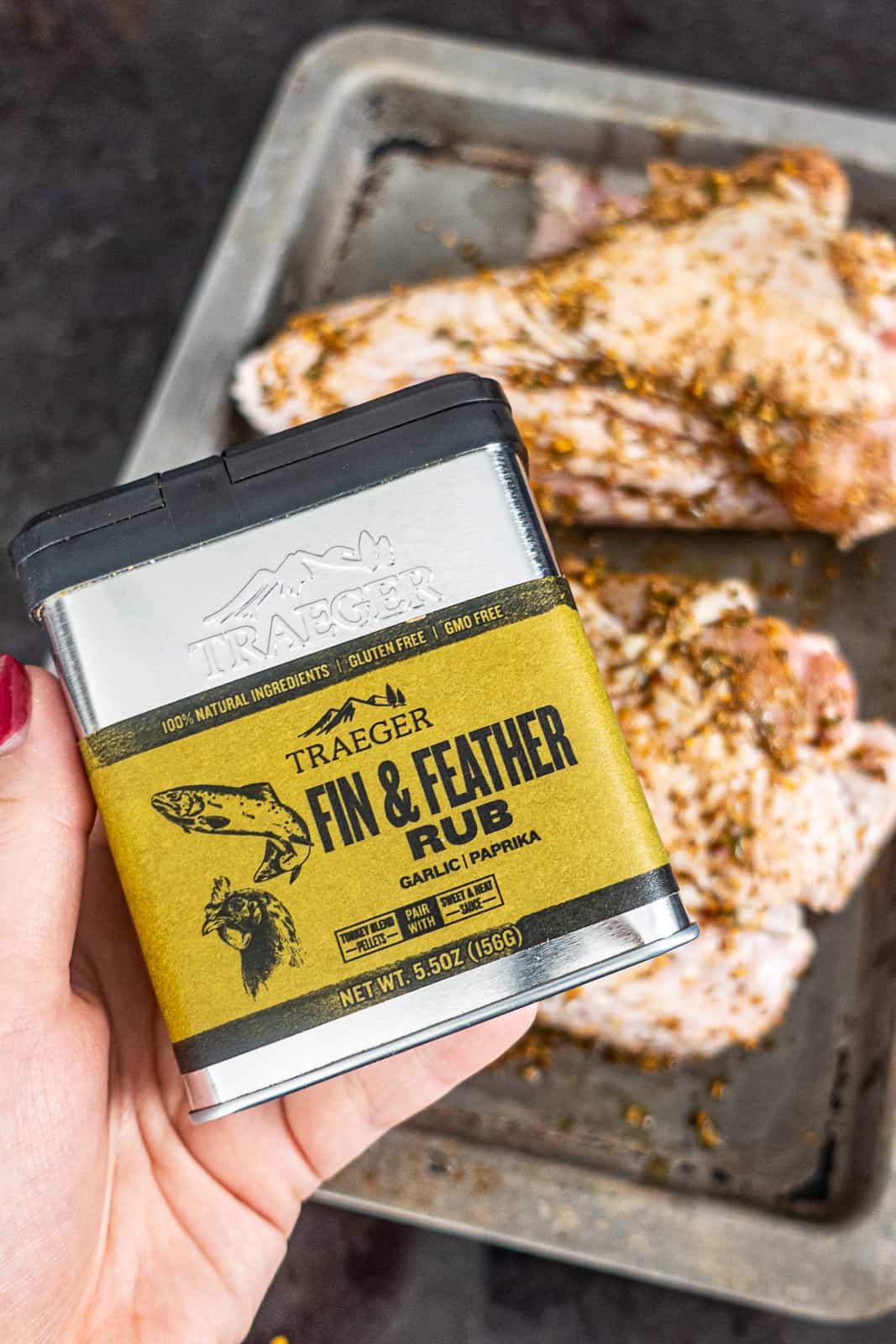 Try a smoked beer can chicken with this rub and you won't look back. Also great for smoked trout as well.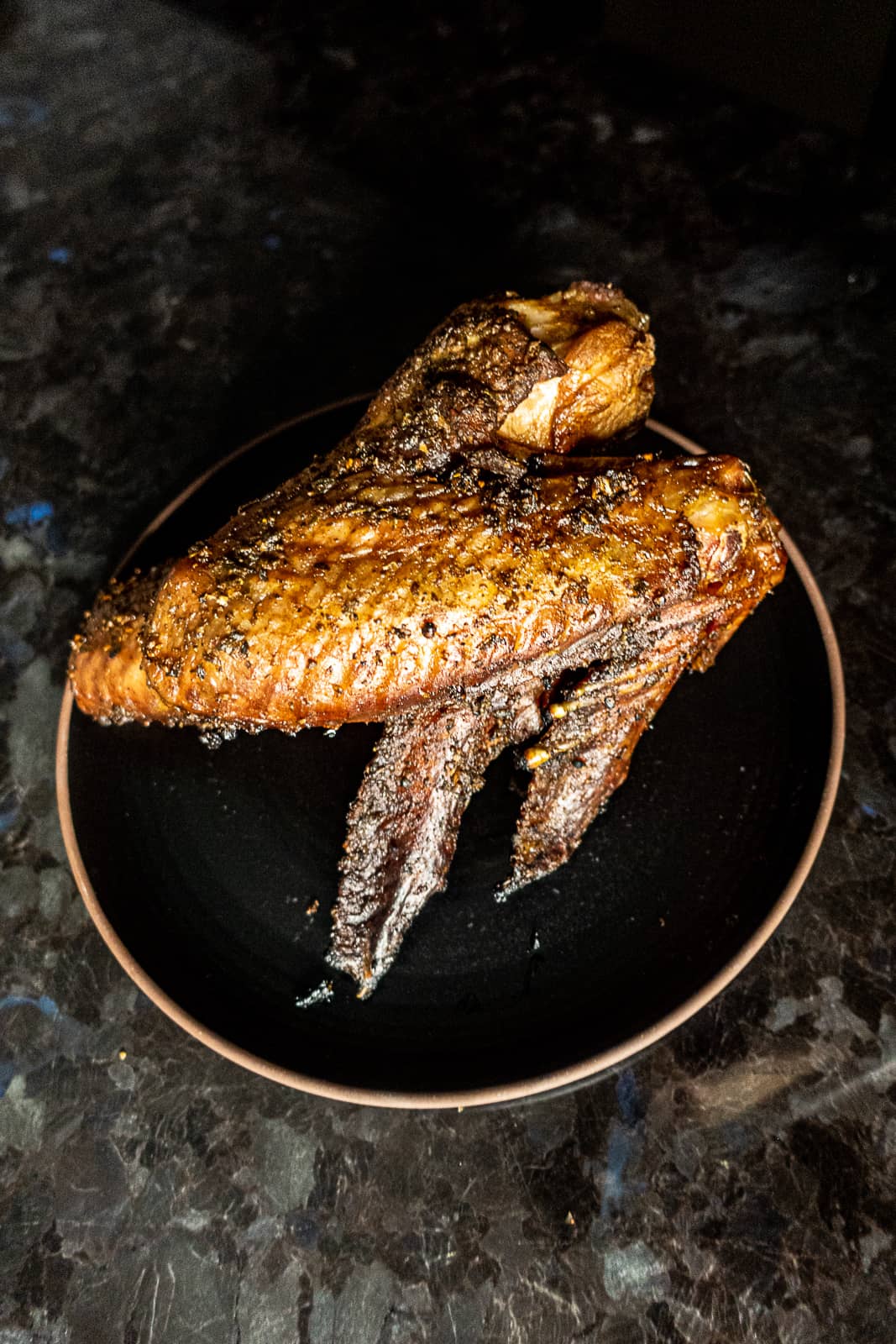 Above are smoked turkey wings.
For a tasty smoked side dish, try smoking jalapeno poppers…
Other great foods to use this Traeger signature spice rub on, some of which you'll see in the product demonstration video here on Sip Bite Go, include smoked turkey breast and air fryer turkey legs.
You can also bake turkey legs…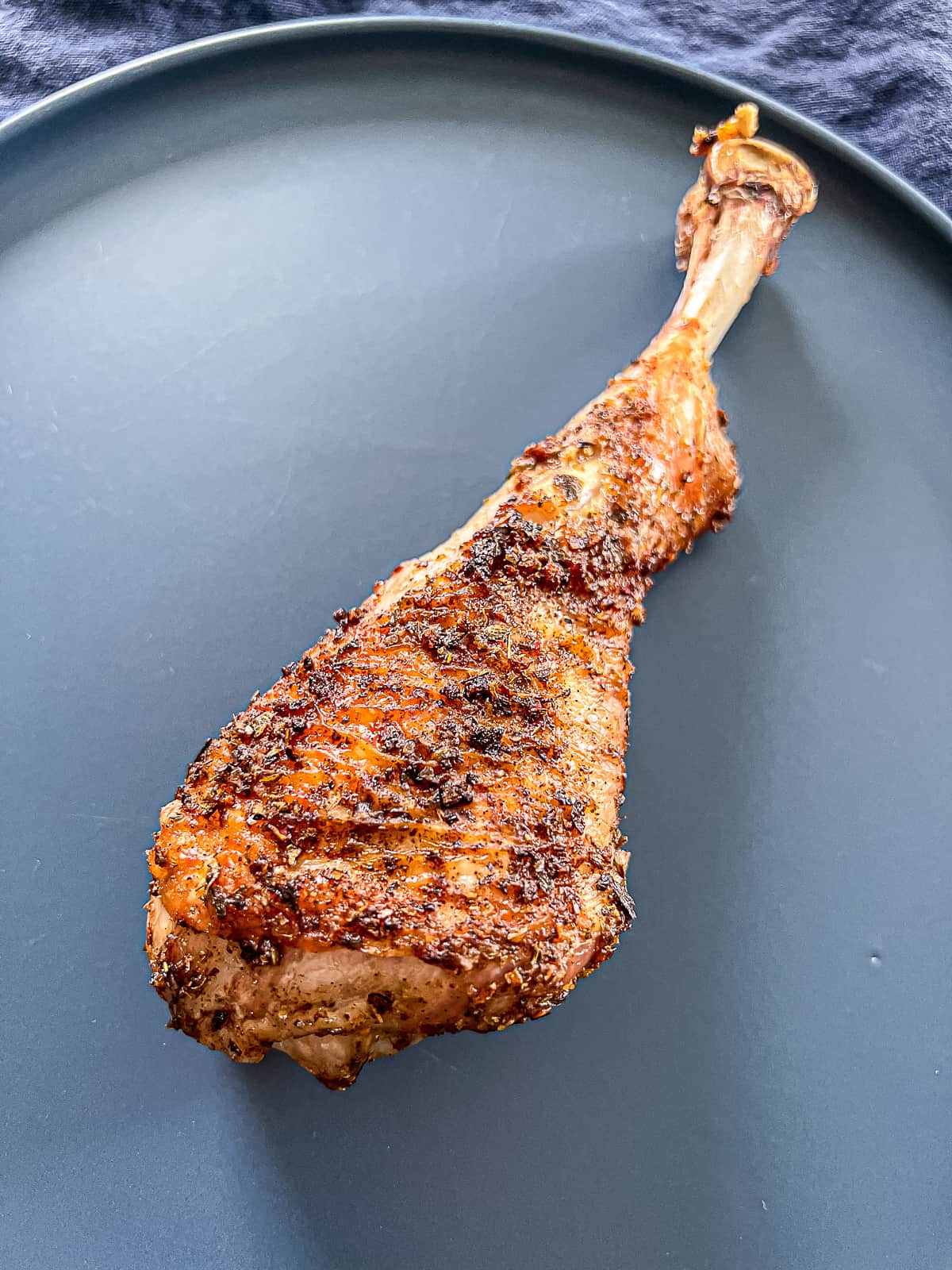 See where to buy Traeger Fin & Feather Rub on Amazon…
How to use Traeger fin and feather rub?
This rub is simple to use.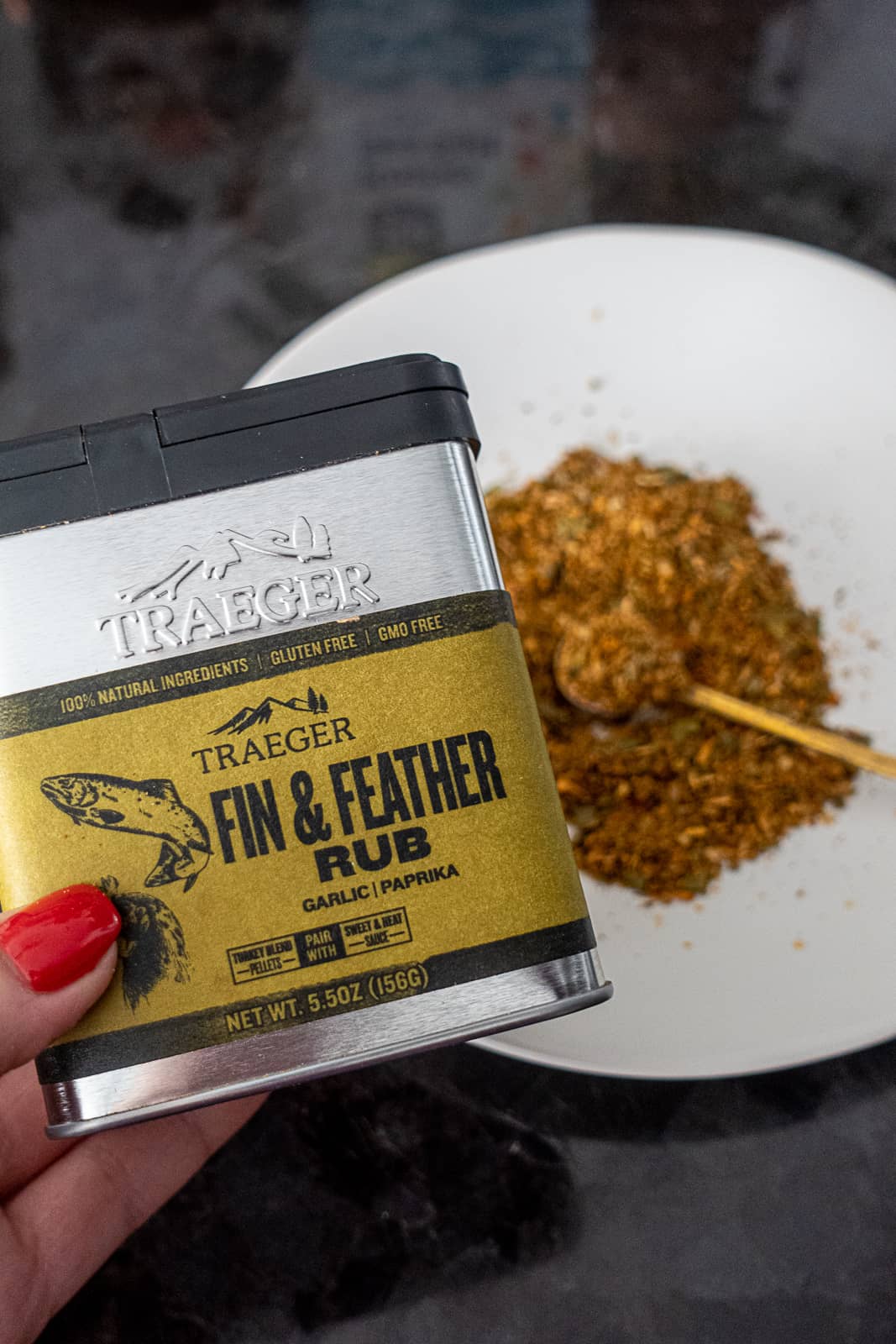 Pat your meat or fish dry (with paper towels) to remove any excess juices.
Brush on olive oil or a little melted butter.
Sprinkle on Fin & Feather Rub liberally on top.
Let the seasoned meat rest at least 20 minutes to really help the flavors penetrate the meat. Sometimes I'll leave the food in the fridge overnight if I have time, to pick up even more flavor.
After 20 minutes, then you're good to smoke, grill, or air fry your food.
See this Traeger Provisions review…
What hardwood pellets rubs pair with Fin & Feather Seasoning?
When using this seasoning, try anything you'd usually use to smoke a whole turkey… like mesquite flavored hardwood pellets or these Traeger turkey pellets.
How to make Traeger fin and feather rub?
If you want to do a Traeger fin and feather rub diy style, I recommend you gather the ingredients above, then crush them in a blender or use a pestle and mortar.
Toss to combine in a container.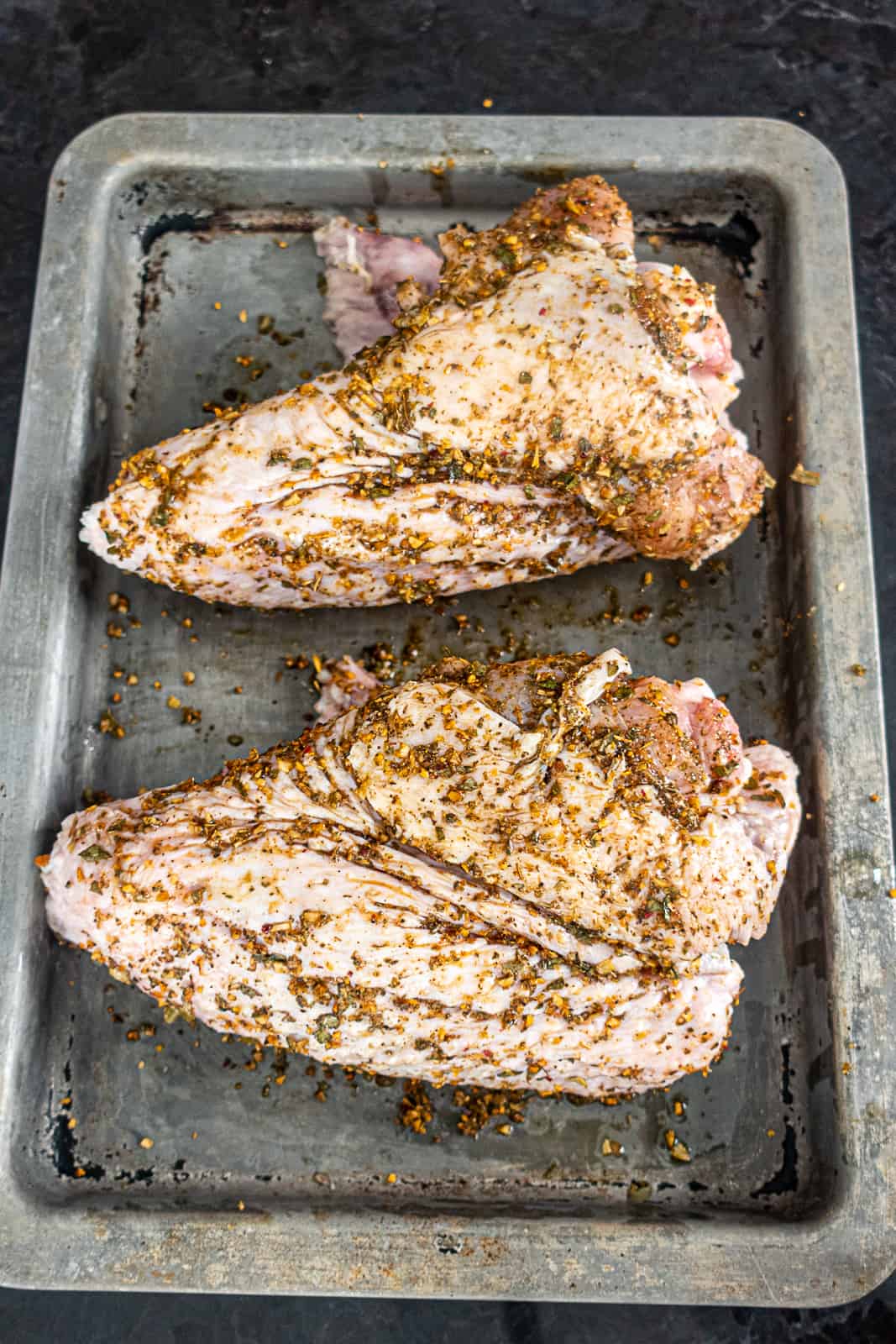 Buy Traeger Fin & Feather Rub on Amazon…
Are you a foodie, too?
Hey home chefs, hope that answers all your questions about what's in Fin And Feather rub and how to use it for tasty recipes.
See the video review of Fin & Feather Rub…
Bored? See my favorite grill costume…
And learn how to get more smoke flavor from your favorite Traeger dishes…
Connect…
What you need to make homemade spice blends
This is what I recommend and use for my own homemade spice recipe setup…
More Tasty Grill + Smoker Recipes
See this Traeger Flatrock grill review.
See my favorite smoker tools and seasonings in my Amazon Storefront.
Meat thermometer recommendations
Every home chef needs a reliable meat thermometer to cook food perfectly.
On Sip Bite Go, you'll often see me using:
Meater thermometer – a fancy wireless thermometer that connects to a phone app – gifted to me from a Traeger partnership.
ThermoPro digital thermometer – which has a wire that connects the thermometer to a display box outside the oven/grill.
It's like being psychic! The great thing about either of the thermometers above is that I don't have to take the food out of the oven to know the temperature.
How to use 'em… What I do is stick the digital thermometer in steak, pork, chicken, whatever… Then put the food in the oven, on the smoker, or grill.
While the meat cooks, it reads the temperature so I know exactly what temp meat is as it's cooking. Without having to take it out and check. It's really difficult to overcook food when you know exactly what temp it is inside!