Many sous vide recipes don't require special equipment, but making everyone's favorite sous vide egg bites is just a little bit different. Learn what you need to make Starbucks egg bites with a sous vide machine, like the Anova, Joule, or Instant Slim.
Note – this post covers details on the equipment and tools you need to make egg bites with sous vide cooking techniques. Like the sous vide containers or molds you need to cook the eggs in.
Looking for the recipe? For a step by step guide to making these, see how to make sous vide egg bites.
Once you have the essentials, then you'll be able to make these tasty breakfast bites time you want.
Ingredients you need to make most egg bites
My favorite egg bites are made light and fluffy with eggs and milk.
Plus I always add seasonings and mix-ins like goat or fontina cheese, sous vide bacon, spinach, and red caramelized onions.
More on that later.
How long does it take to make Starbucks egg bites with a sous vide?
Once the ingredients are whisked together and poured into mason jars, it takes about an hour until the egg bites are done. All of those 60 minutes are hands off, too.
You just need to pull the egg bites from the sous vide water bath right when the timer goes off.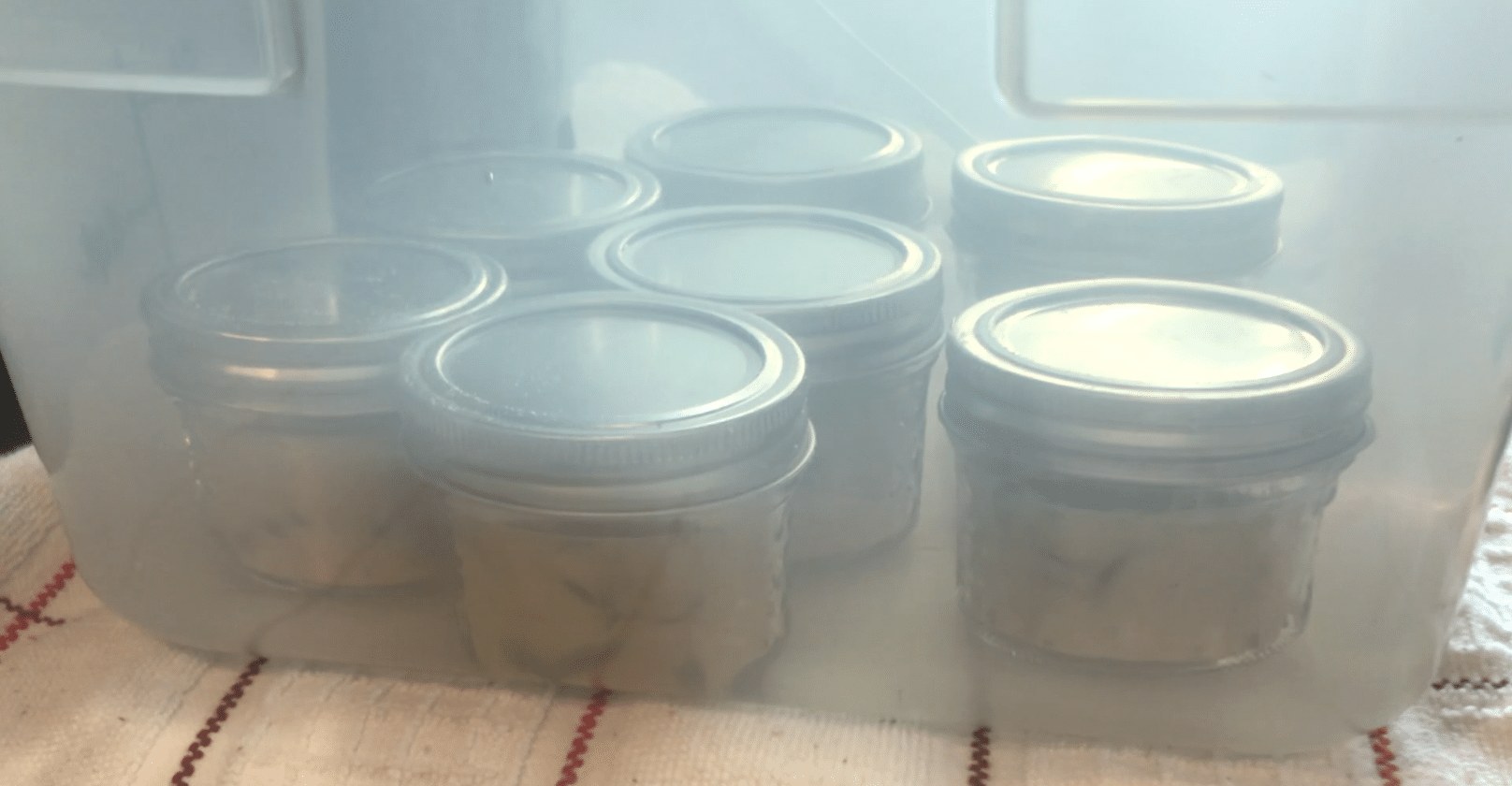 What you need to make Starbucks egg bites with a sous vide
If you're a sous vide enthusiast, like you know how to cook frozen sous vide steaks, and you've tried a long cook time like these 24 hours short ribs sous vide – then you probably have most of this equipment at home already.
New to sous vide techniques? Learn why is sous vide so popular.
Other tools you need to make egg bites
Metal tongs to remove food from the sous vide bath.
Protect natural stone countertops from the heat of the water bath with a cutting board. Not 100% required for short cook times, but I always use a cutting board for this purpose, just in case. And most definitely for my 48 hour sous vide brisket recipe.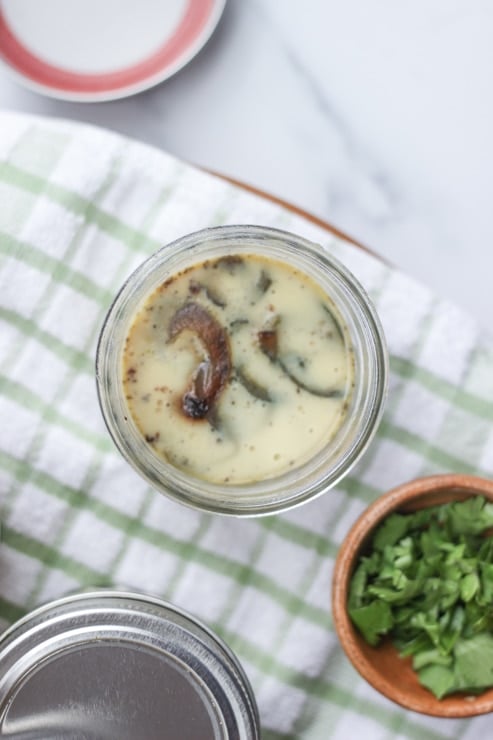 Do you need glass jars to make sous vide egg bites?
Yes. You do need a little accessory stash of glass jars, but with sous vide cooking, you're bound to need them for desserts sooner or later.
So yes – just get them!
You need them to separate the eggs from the water.
The best type, in my experience, are the small glass mason jars with straight edges.
Using curved edged containers to cook egg bites sous vide style will make it difficult to pop them out and eat them. Or pop them out of the glass containers and freeze them.
Can you use ziplock bags?
No. Not for egg bites.
Sous vide scrambled eggs can be made in a ziplock bag, but egg bites need a mold.
If you don't have the right equipment but want to make a sous vide egg recipe, then try this soft boiled sous vide eggs.
How to keep egg bites from sticking to mason jars
It can be so frustrating to make egg bites without greasing the jars first.
You'll want use something like this olive oil cooking spray to grease the mason jars before adding the egg mixture.
Well, that pretty much wraps up what you need to make Starbucks egg bites with a sous vide.
For a complete step by step guide to making these, see the recipe for egg bites on Sip Bite Go.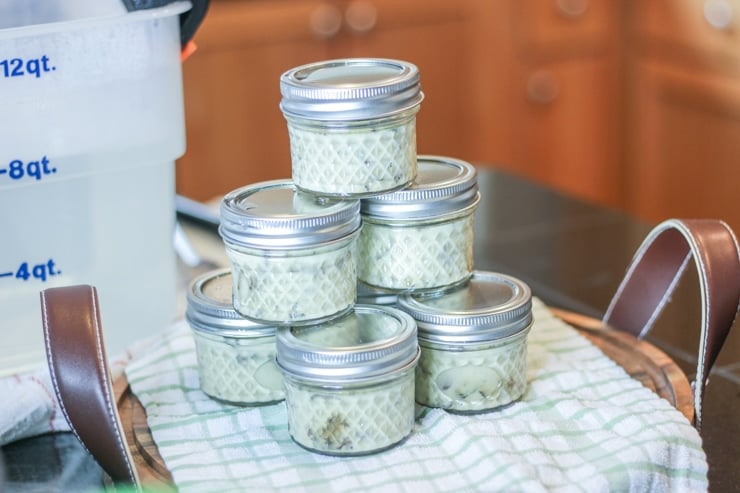 To recap, here's the equipment you need
Sous vide machine like the Anova

,

Joule

, or

Instant Pot Slim
Sous vide bath container like a big

bucket

for the

sous vide water bath

Mason jars like these small ones
Cooking spray to grease the jars
Since egg bites are one of my favorite sous vide recipes using eggs, they are featured in my new book.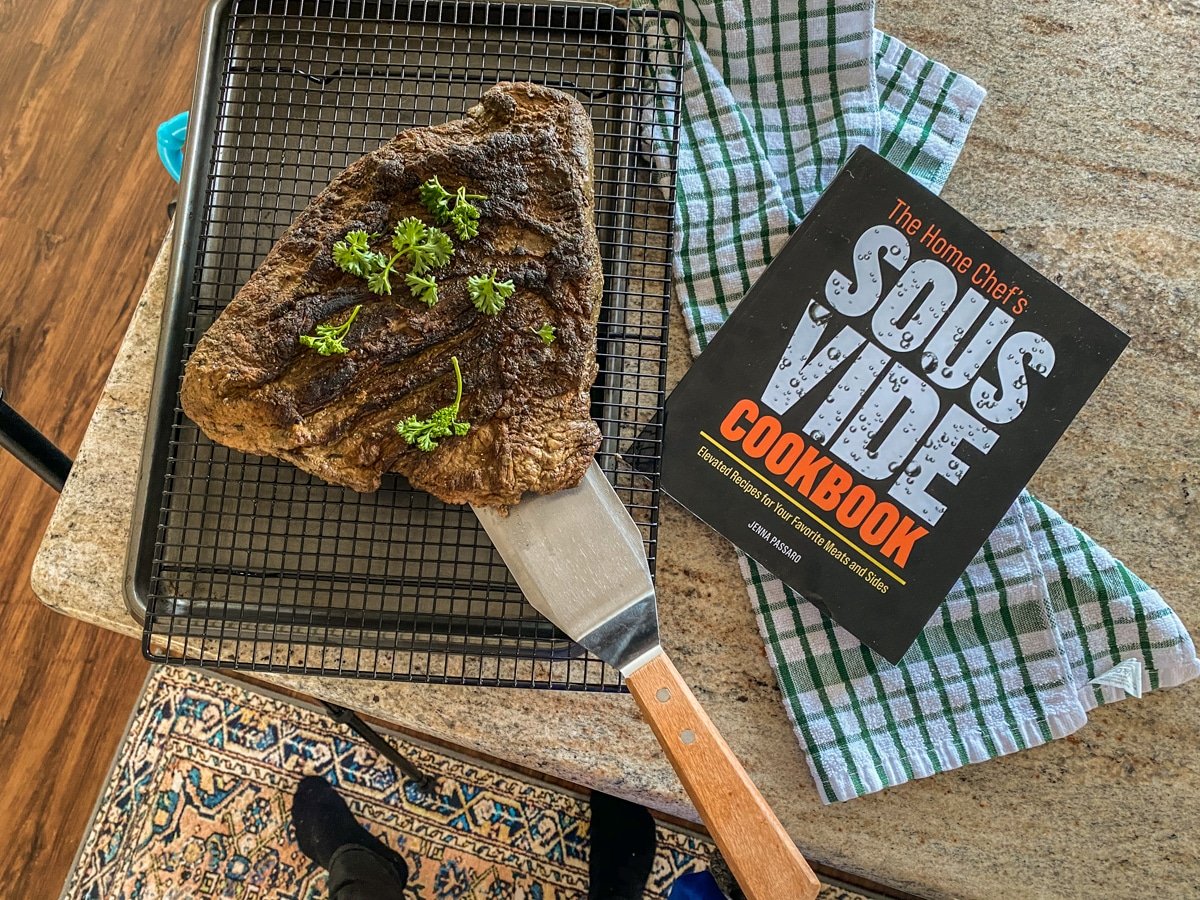 Check out my sous vide cookbook on Amazon: The Home Chef's Sous Vide Cookbook.
The brisket pictured in this recipe is from Crowd Cow, an online butcher that delivers right to your door.
Share your sous vide cooking!
Find me on Instagram @sipbitego. I love seeing photos of delicious food.
Everyone loves these sous vide guides