My mom would probably be really thrilled I included her in a blog post, if that post didn't *also include* toilet paper. But the cold hard truth is that my mom is still using toilet paper from 1991. You read that right. She has been stock piling toilet paper from the 90s.
What does being prepared look like in your house?
In mine, it's a full kitchen cupboard and a refrigerator full of sous vide eggs and other delicacies. For my grandmother, though, it meant something different: stock piling toilet paper to last both her children for many, many decades.
My mom is still using toilet paper from 1991
There's prepared, and there's really prepared.
By the way – my mom is going to be so happy I wrote this post.
I'm over here trying to meal prep for the week, making a bunch of sous vide egg bites so we have quick and easy avocado toasts and protein-packed cobb for the next few days. I've got toilet paper in the bathroom, but not much more.
My mom, though? She's still going through TP from 1991.
Mom always likes to be ready for anything, and she's got a little stockpile going: dish soap, paper items, canned food, condiments.
There's that one jar of friend onions that were on sale once, waiting to be added to a green bean casserole.
And then– there's the toilet paper stash.
Enough toilet paper to outlast any emergency, and it wasn't bought last week.
Mom says, "Well the one I had just opened was 1991 but I threw the package away. It had a coupon in it which I saved that expired in 1992! Let me see if I can find it but it did have a crazy color."
My grandma's legacy: stockpiling all the TP you could want
She's not entirely responsible for the toilet paper stash, to tell the truth.
That was Grandma's doing.
My grandmother – who is close to her 90s – lived through her share of hard times.
She loves a good deal, and toilet paper is her weakness.
Why? "it never goes bad". Over the years she amassed an enormous stash.
A few years ago my grandmother moved in with my mom, and it was time to divvy up the goods.
She divided her TP assets between my mom and my uncle: both of her children were going to be well provided for, if she had anything to say about it!
This toilet paper has been waiting around for an emergency for almost 30 years. It's older than my brothers! And they are "no spring chickens" – direct quote from my grandmother, who at the time was referencing my mom.
The stockpile of 1990's toilet paper colors
This toilet paper is fun, too. It comes in yellows, pinks, blues.
Think of all the crazy 90s bathroom tile colors, and imagine you had a toilet paper shade to match every single one. That's my mom's TP pantry.
Photoshoot from a recent Sip Bite Go + KnifeAid review
My doomsday prep skills evolved in a different way
The only thing I've really mass accumulated in my life are photos of food. I'm so far behind in posting here – I have over 300 recipes ready to go.
They are all tested and photographed, back from when I was pregnant and just didn't have the time to actually sit down and write the posts.
I will probably never post them all. Or I'll reshoot them 10X because they are recipes we enjoy over and over.
My own toilet paper stockpiling
My grocery stockpile does not include a stock of toilet paper from 1991.
We did hit up some stores and filled the pantry, and I'm pretty sure we won't need to go to the grocery store for 1-2 weeks.
We're doing a lot of frozen veggies.
And since I mastered how long to sous vide frozen steak, that's been my go-to. Along with a tasty mayo sear.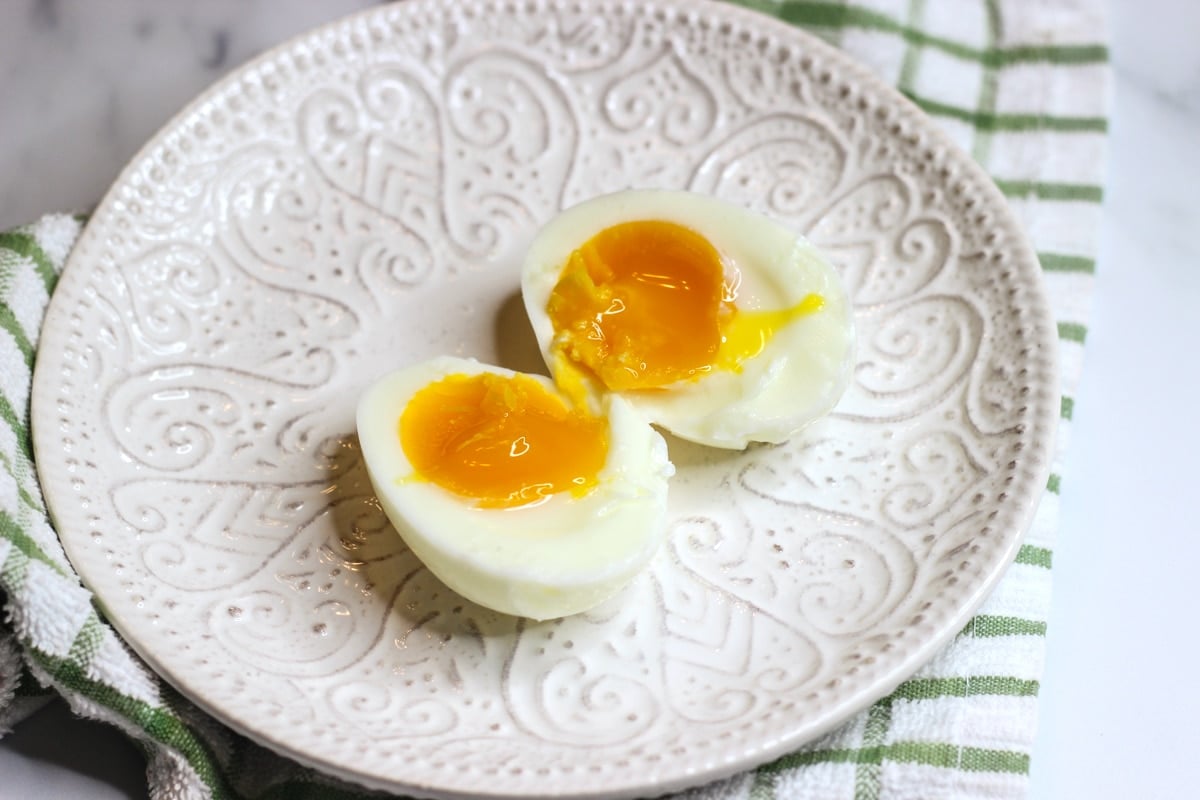 We're eating a lot of eggs.
These sous vide soft boiled eggs I"ve been making are ready to go in the fridge.
It's a perfect sous vide recipe for beginners.
The eggs cook right in their shells – in just 9 minutes in the sous vide bath.
I've also been doing some long cooks like this sous vide brisket.
If you missed it, last week my cookbook launched. I've been running contests with giveaways on Instagram @sipbitego.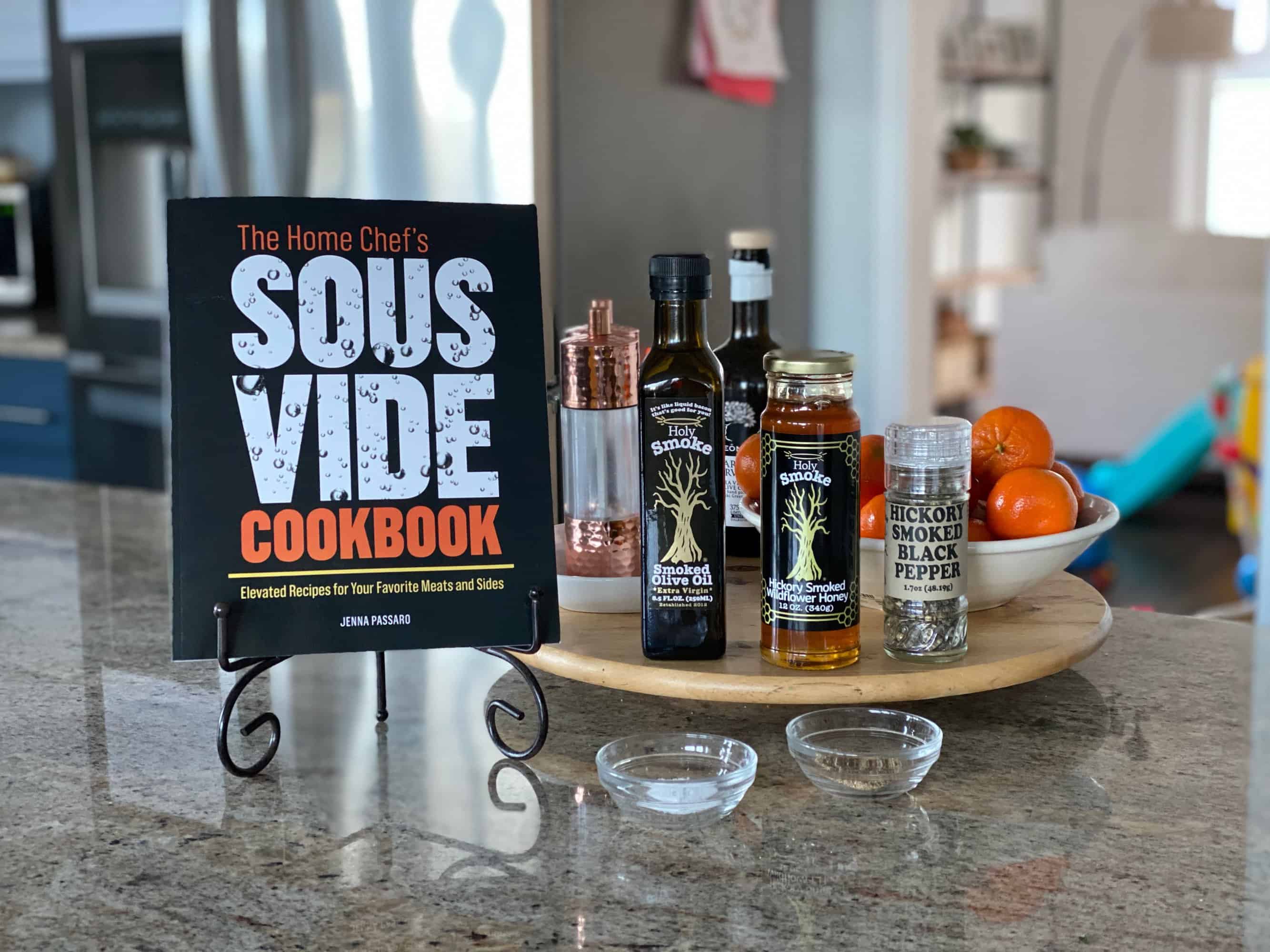 Check out 100+ of my favorite sous vide recipes in The Home Chef's Sous Vide Cookbook.
There is an entire chapter on eggs and other sous vide breakfast recipes.
Sending love
I'm posting and keeping up on recipe videos and tutorials. Find me on Instagram @sipbitego.
Thinking of everyone in this time – hope you have plenty of TP stocked up!