Peek at this restaurant review and Stix Icehouse photos from a recent family dinner trip. We ate outdoors and enjoyed happy hour, too. Scroll for a video…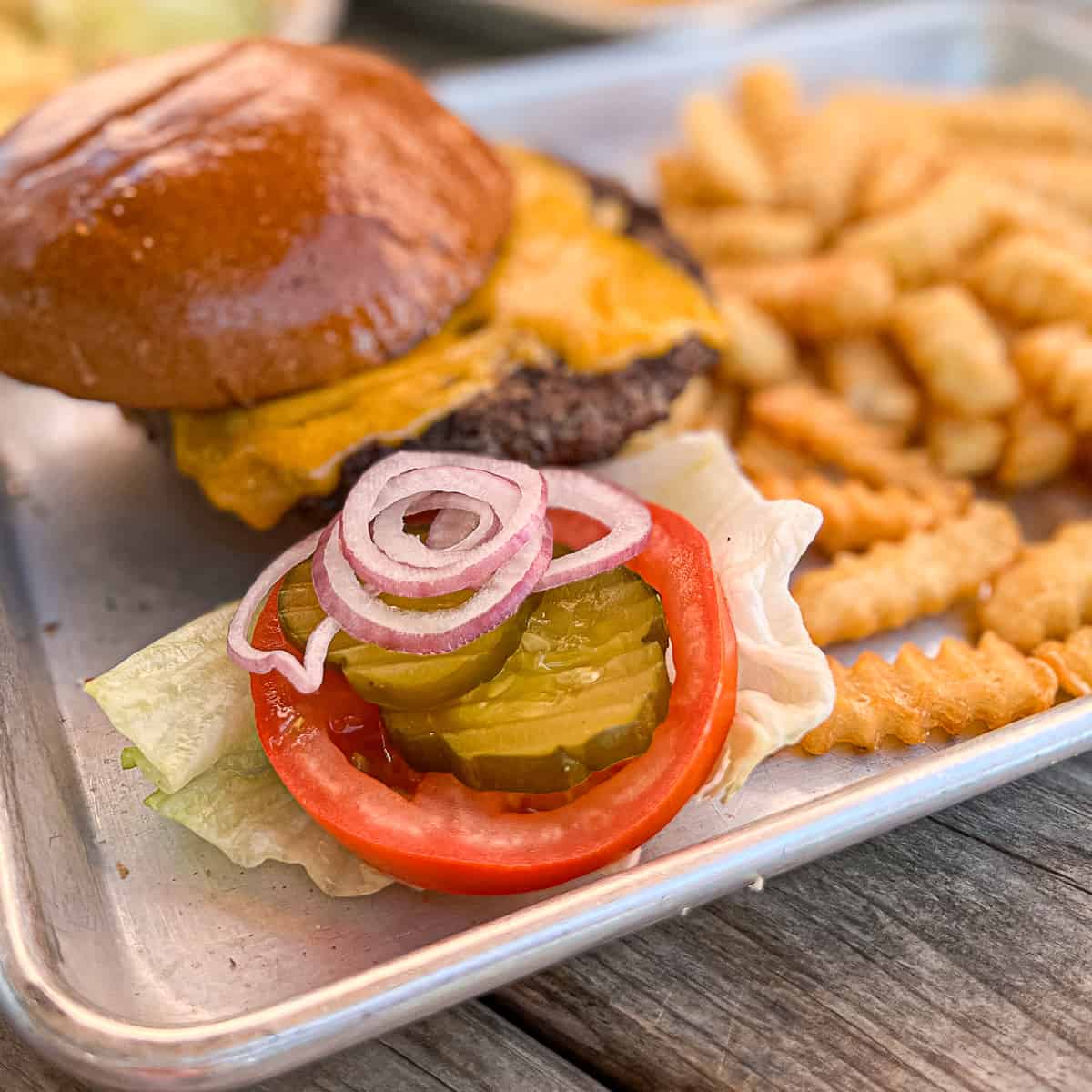 HEY FOODIES — Follow SBG for new North Dallas restaurant reviews on Instagram / TikTok
The stix icehouse menu in McKinney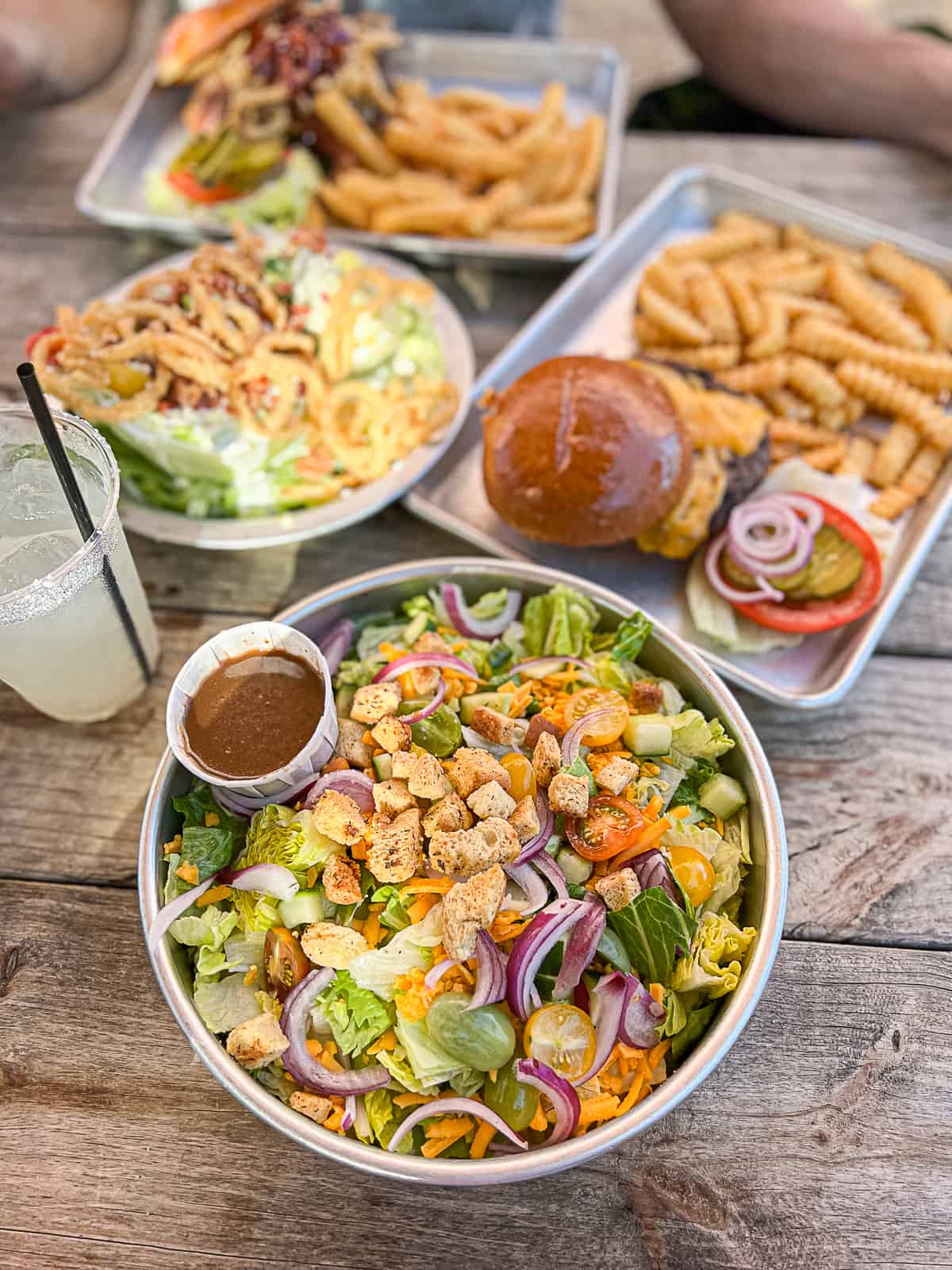 I'm pretty sure the menu is the same in the other locations of Stix Icehouse in Texas… there's one in Austin for instance.
It had a bunch of typical bar food / backyard bbq menu type food.
I did find a salad on the menu but it was pretty standard
So I wouldn't say healthy food is a highlight of dining there.
You're better off enjoying your meal if you go for the cooked stuff…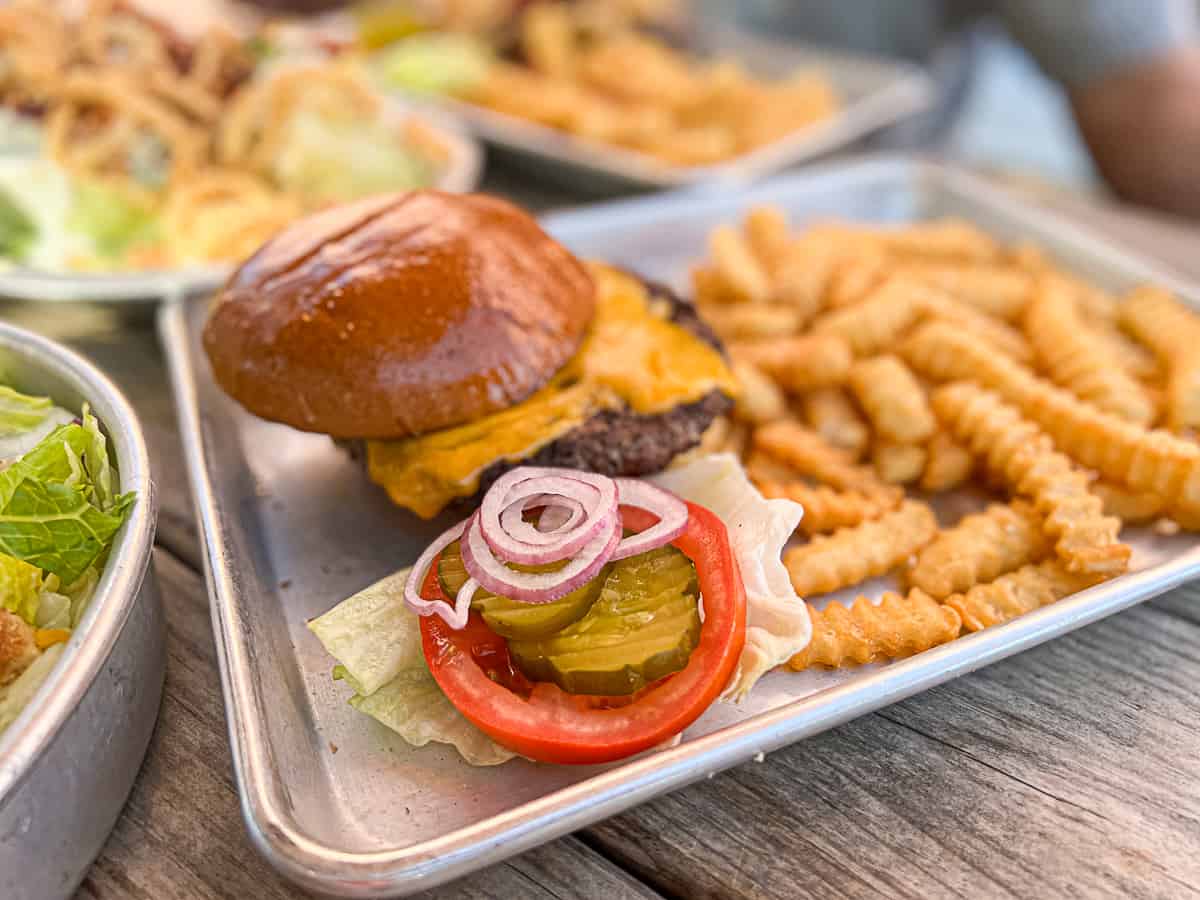 The french fries were incredible.
Just like, perfectly old-school crinkle fries fried to perfection. If I'm going to eat fried foods, it helps when they're completely worth it!!
Burgers were on-point and cooked perfectly as well.
See how to make hamburger patties…
Kids menu at Stix Icehouse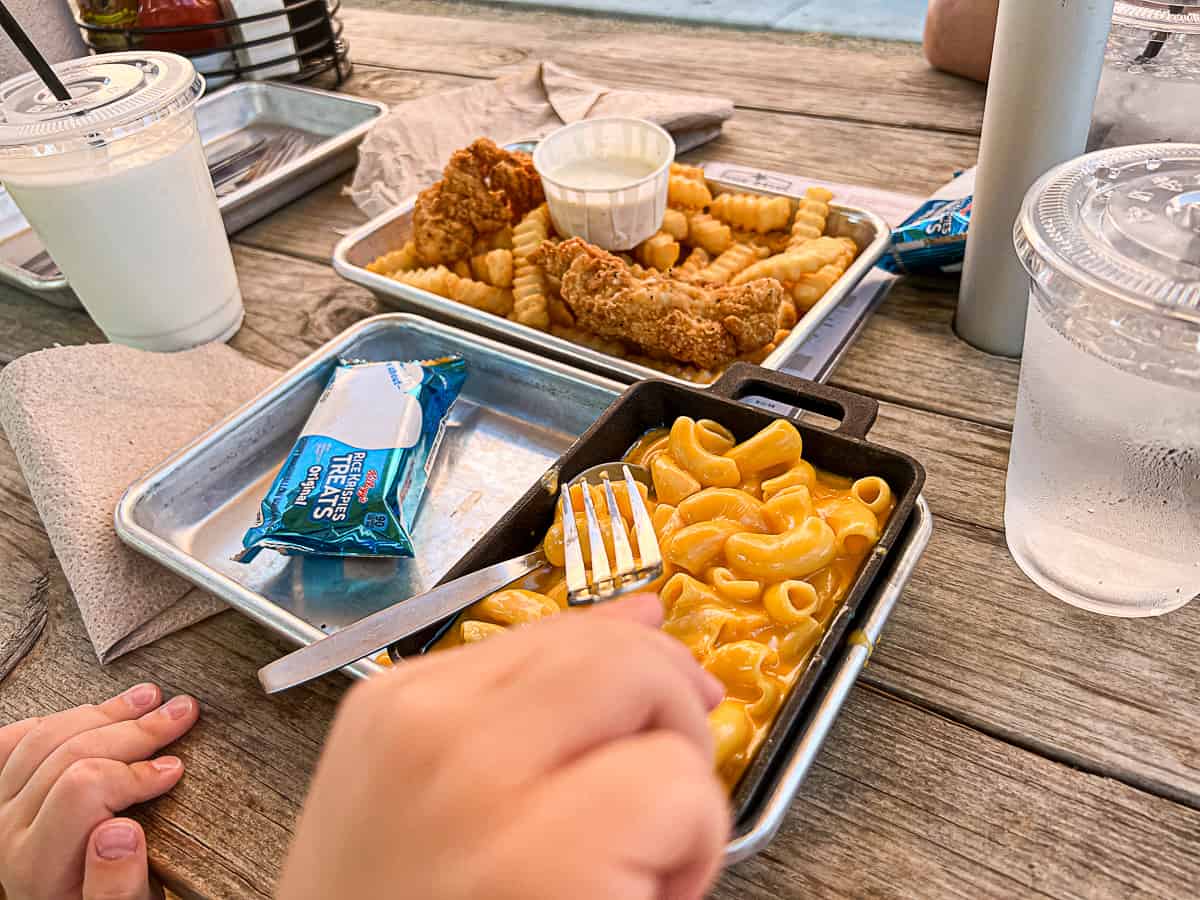 My toddler was very happy with his meal.
I got him both the mac and cheese kids meal and the chicken nuggets, because he always wants the other once the one I ordered comes to the table.
Try hot pot at a fun McKinney restaurant… see the Tabu Shabu menu…
Stix Icehouse outdoor seating and play area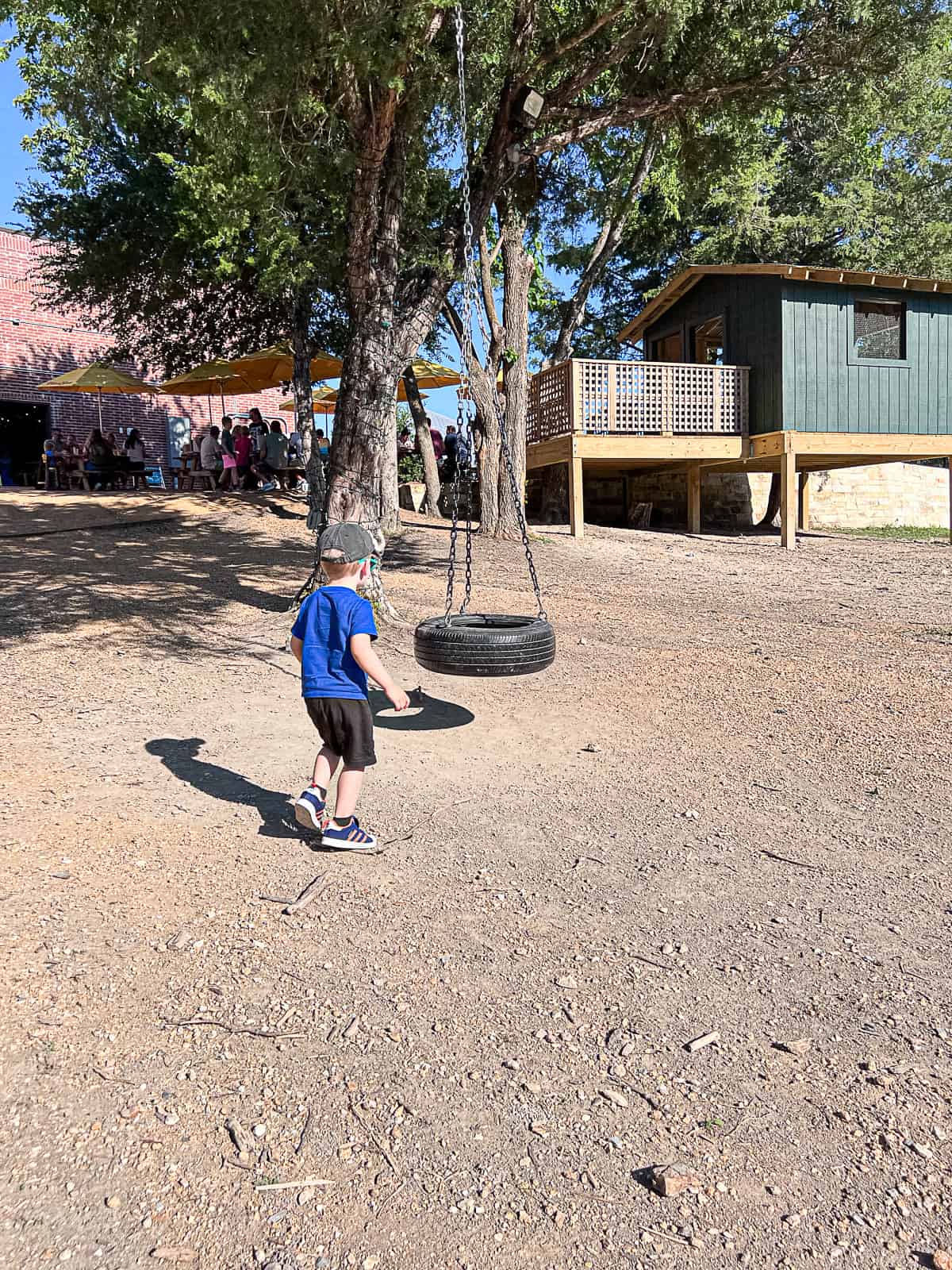 Okay, although it's been a hot Dallas summer, we wanted to play outside one afternoon and ventured to this kid friendly brewery restaurant in McKinney on a Sunday afternoon.
We did some outdoor dining at the picnic tables closest to the large outdoor field. I'm pretty sure people play disc golf there on the weekends. At the time there was a game of baseball / or wiffle ball going on.
And on certain days of the week, they have live music.
You can get games to play and balls and things from the bartenders inside the Stix dining room area.
See my Stix Icehouse McKinney menu tour video
Dallas Area Guides
Are you a foodie, too?
Hope that answers all your questions about this Mckinney TX restaurant review for Stix Icehouse.
Connect…