Press "play" above to hear episode 10 from My Weird Food Obsession Podcast or listen wherever you get podcasts to hear about…
How Deborah started and mastered her various hobby farm hobbies.
Moving from the suburbs to the country.
The trials and errors of running a farm.
Her journey from being a hobby farmer to an educator, blogger, and author.
How to start out on making your own goat cheese.
Where to start to get more connected with food and farming.
Which animals to start with if you want to try farming.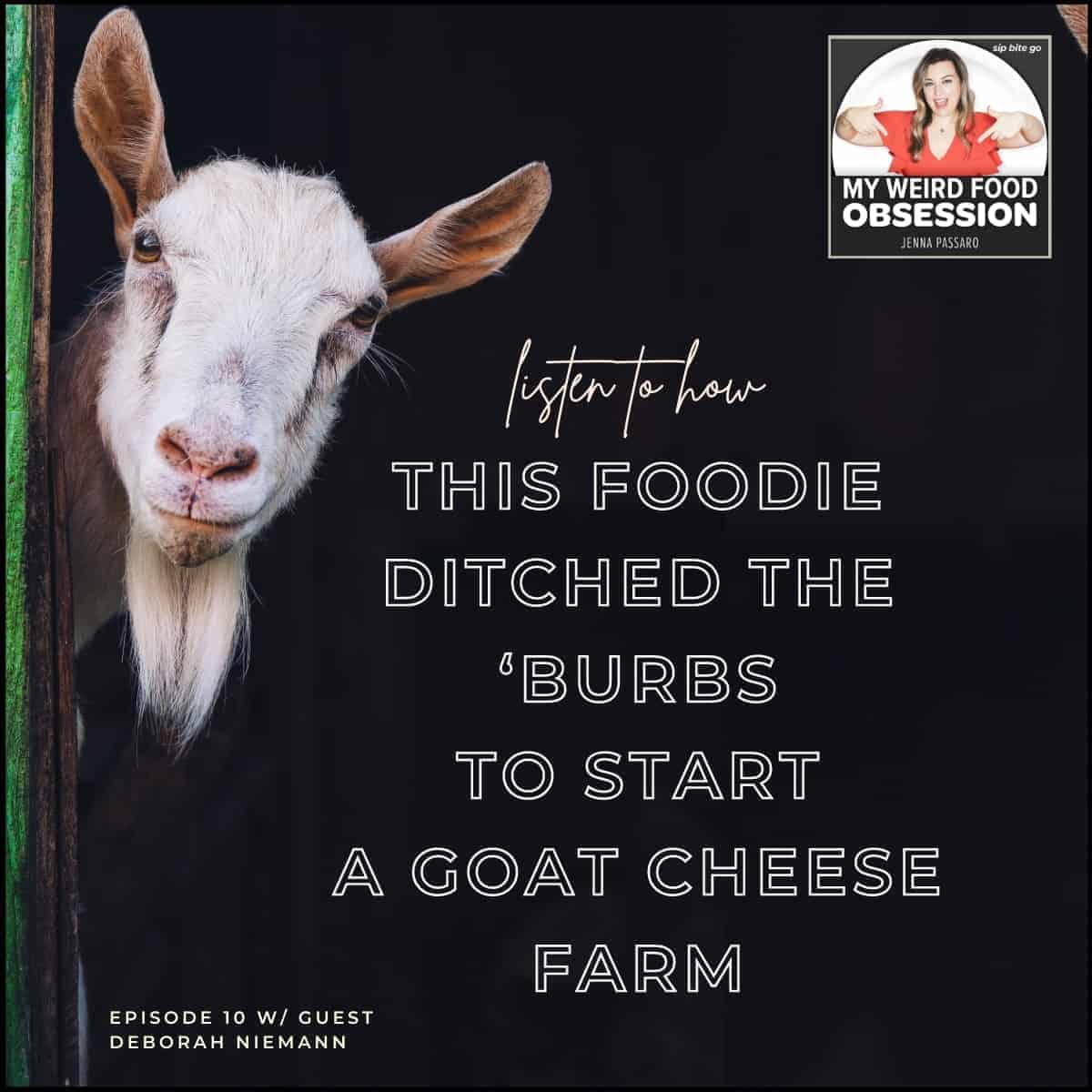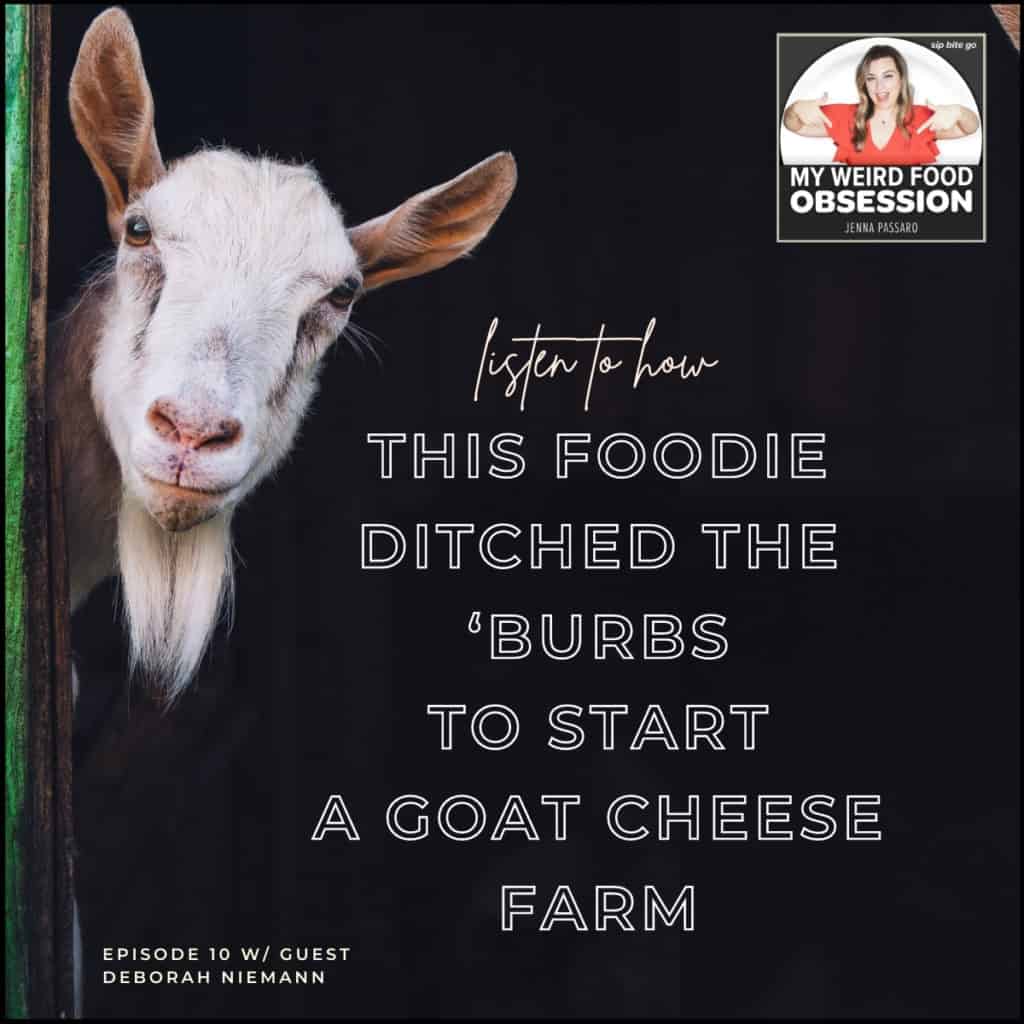 Imagine all the fun you could have on a 32 acre hobby farm. You could live off the land – preserving produce like fresh tomatoes for sauce, collecting eggs from free range chickens, and making cheese from your very own goats.
If all this sounds like your cup of tea…if you've ever dreamed of ditching the 'burbs or city life, and moving to the country, this episode with Deborah Niemann from Thrifty Homesteader is a must-listen.
Diving deep into the desire to increase her self-reliance on sustainable foods that were better for her family, and took the plunge to move out of town where there was room to experiment and expand. In her new home, going out to dinner became a 3 hour ordeal, and she learned to live her best foodie life with all the ingredients at her fingertips.
Along the way, Deborah has been highly sought after as a sustainable living blogger, author, online teacher, and an all-around know-it-all when it comes to helping goats give birth. I don't want to give it all away – but she's helped birth over 600 goats!
From city slicker to conscious consumer
Deborah wasn't always a farm girl. In fact, the closest she got to farming as a child was in periodic visits to a grandmother. Her diet consisted of food items that came fully processed and packed in boxes and cans in the supermarket, and her first raw vegetable, she tells us, was iceberg lettuce she first enjoyed as a pre-teen.
It wasn't till her first child was born that Deborah began to look more carefully at her food choices, and began to realize that what was sold at the supermarket was not always – or almost never – as nutritious as it appeared. Careful ingredient reading was her first step toward wholesome eating. But when she realized the blueberry muffins she was buying to incorporate fruit into family breakfasts had absolutely no blueberry in them, she realized she needed to start cooking at home, from scratch.
Deborah started baking bread and making meals from raw ingredients, and her family loved the new, wonderful flavors in their foods. They planted a garden in their Chicago suburban backyard and searched for free-range chickens to source eggs from. Before long, it seemed there was only one logical next step: finding land in the country where there was room to garden, experiment with new interests like cheesemaking, and live sustainably.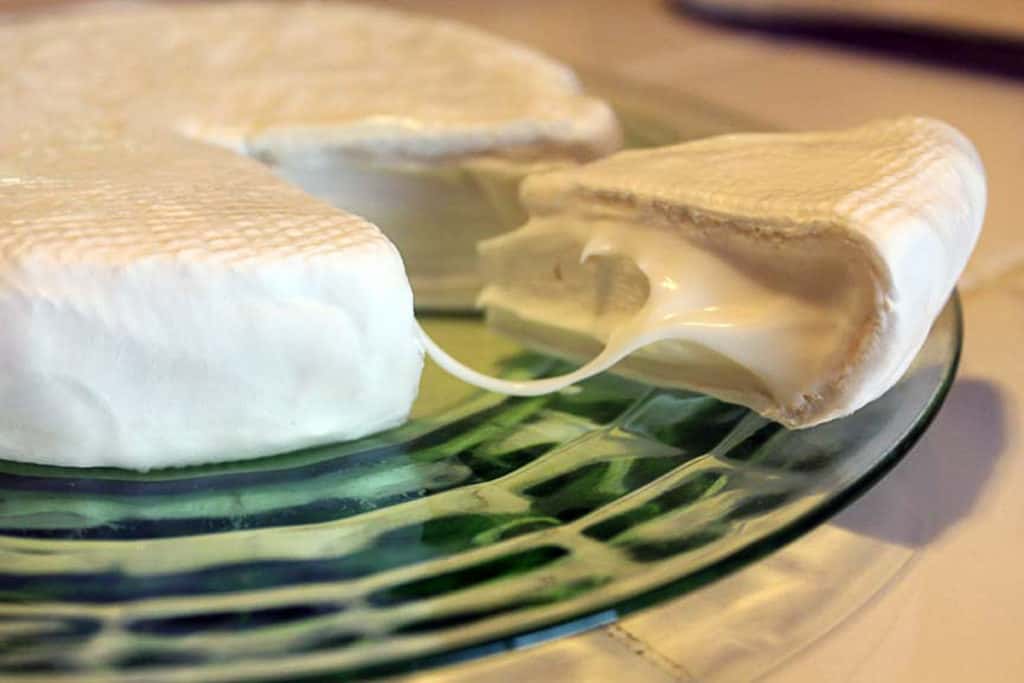 Ditching the 'burbs and moving to a hobby farm
A search for a suitable 10-acre lot led Deborah and her family to their current hobby farm: 32 acres in the middle of nowhere; a wild but beautiful plot with a creek running through the middle. They jumped in head first, planting a garden, buying chickens, and raising goats, pigs, and cows.
Goats became a focus, and she was soon making cheese: basic cultured goat cheese, but also everything else; feta and mozzarella, cheddar and Gouda. Word began to get around in the neighborhood, and people began coming by the farm, emailing, and calling, asking to be taught. The first ones were invited in and taught freely, but it wasn't long before it began to get overwhelming. That's when she started organizing classes, teaching people the skills she had just learned.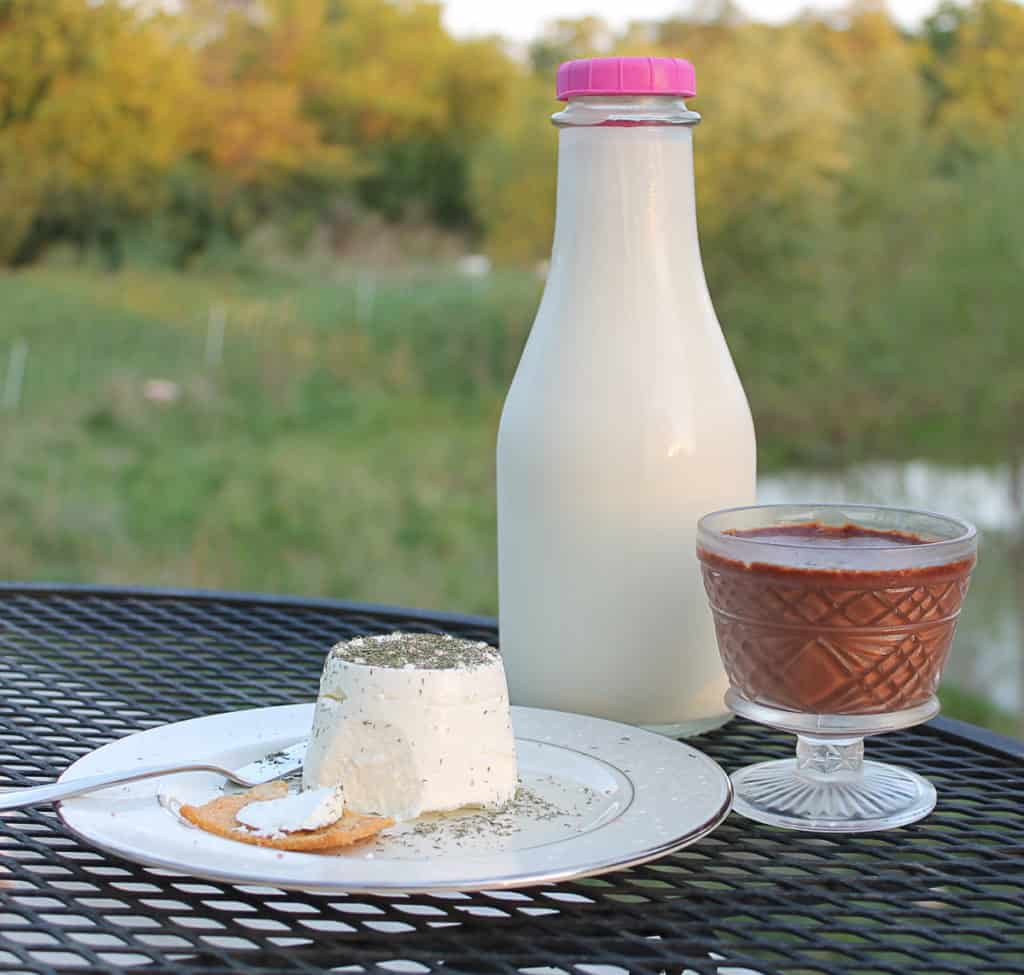 Hobby and goat farmer turned author
From there it only escalated: to speaking invitations, requests for classes at fairs, community centers, and colleges. In 2010, she was approached by a publisher and asked to write a book going over all of that. Homegrown and Handmade, her first published guidebook, was the kind of book she wished she had had when she first moved out into the countryside: an overview of everything a beginner needs to know before jumping into a brand new homestead.
When her own children were little, Deborah had become certified as a childbirth educator and lactation consultant, and attended 19 births. She found goat births very different, but her experience helped her to face her first goat birth calmly.
On the podcast, she explained that goats are experts at reproducing, with quick, fast-moving births—and lots of them. While many of the goats on her hobby farm had twins, it didn't stop there—in fact, six of her goats had five at once! It wasn't long before she gained experience, and she's counted 650 goat babies born at her farm.
Deborah's third and fourth books focus on birth husbandry and on her new area of expertise, goat birth. Available on Amazon, Raising Goats Naturally and Goats Giving Birth are practical, hands-on guides to raising goats and helping them through pregnancy and birth.
That's only the beginning of what we talked about on this podcast— you'll want to listen to the whole thing to hear about everything going on in Deborah's hobby farm, Thrifty Homesteader. She's been so fun to chat with about fun foodie hobbies that have piqued her interest.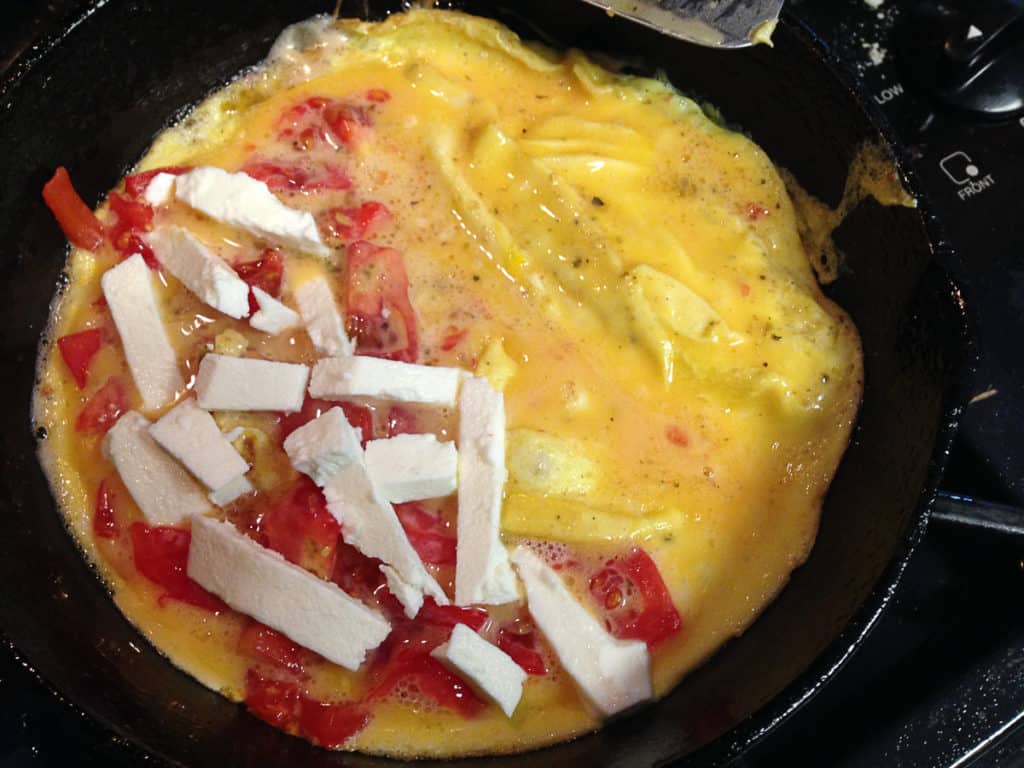 Learn more about goat and hobby farming
Listen to My Weird Food Obsession Podcast wherever you get podcasts – episode 10 to hear more about owning a goat cheese farm.
Links mentioned
More from My Weird Food Obsession