There are a couple reasons why Sip Bite Go's list of the best sous vide breakfast recipes is a great resource for both beginners and experienced sous vide enthusiasts. These ideas are great for meal prepping eggs and bacon for a week of easy to reheat breakfasts. As a new parent, that's such a necessity in my life right now. So let me show you all my favorite sous vide breakfast recipes.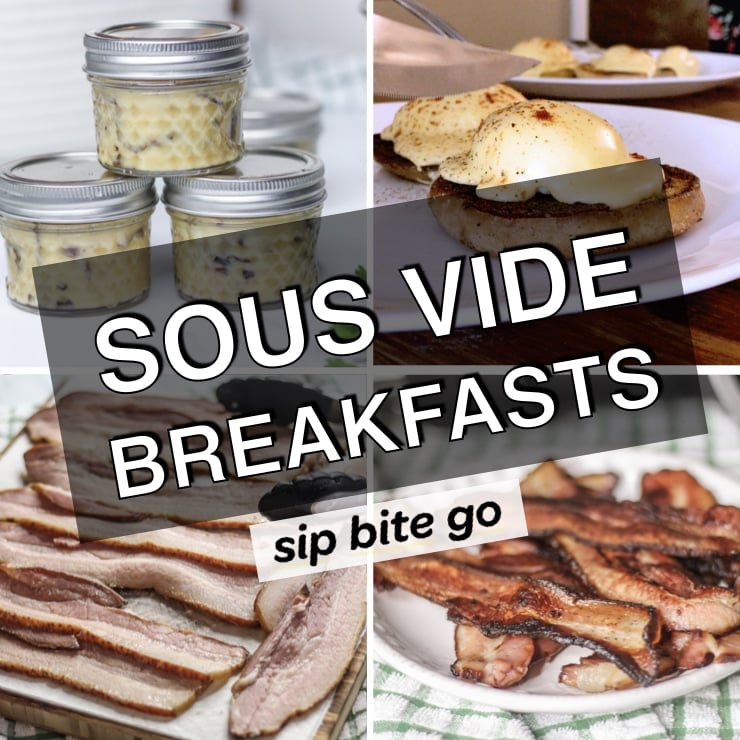 The dishes in this roundup are downright tasty, too.
You'll find plenty of tips to host a sous vide brunch with this guide to the best sous vide breakfast recipes.
Why sous vide eggs and bacon?
Sous viding breakfast dishes at home is a way to enjoy restaurant-quality breakfasts at home like these Starbucks copycat sous vide egg bites. So many people – I'd say 99% of people who connect with me at Sip Bite Go – start with sous vide steak or chicken.
That's great, those are really good foods to sous vide. But don't stop after you master them. Move on to other fun dishes.
Sous vide breakfast recipes are a great place to start.
Learn more about cooking food underwater in this sous vide for beginners.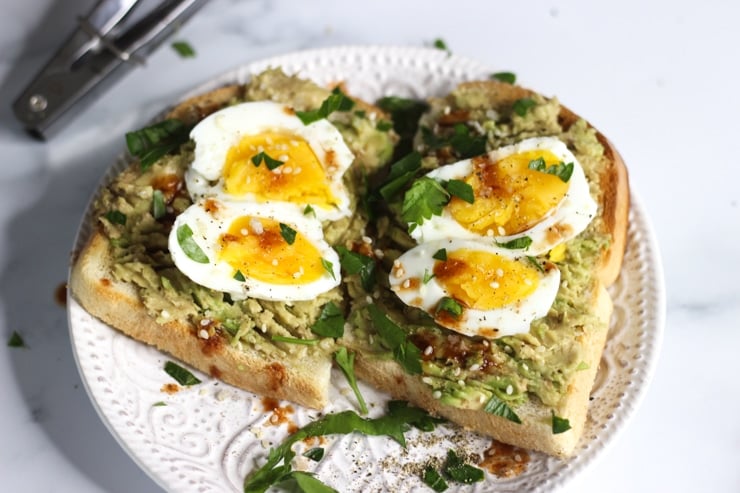 These sous vide soft poached eggs on avocado toast are an awesome idea for serving a sous vide brunch. Make the soft poached eggs ahead of time and assemble the ingredients when guests arrive.
The fun is in experimenting with sous vide cooking
When it comes to sous vide, the fun is in experimenting. The reward is in the tasty dish.
What do foods taste like at different temperatures? How long of a cook will taste the best to me? It's completely personal.
And once you find your favorite time and temperatures, you'll be hooked to cooking a variety of foods, like breakfast sous vide style.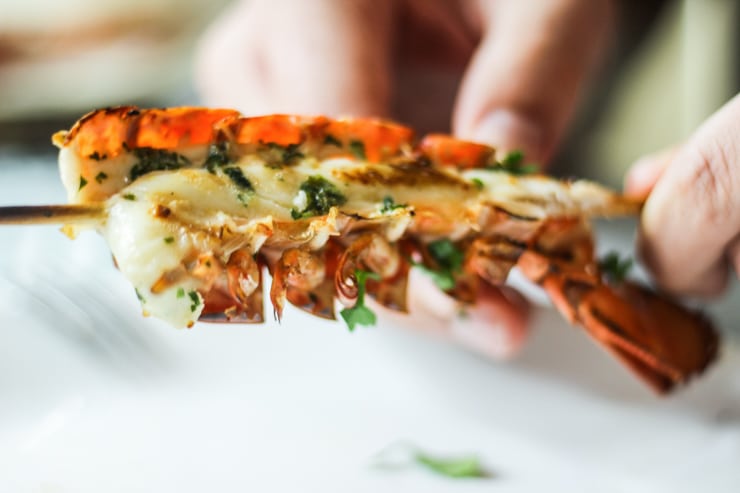 Sous vide lobster is a very decadent dish for a sous vide breakfast menu. You can sous vide the lobster then make a lobster omlet or lobster breakfast taco.
Sous vide breakfast dishes are great for a few reasons
A couple months ago, I was at a birthday party chatting about the cookbook with someone who knew about sous viding but didn't own one. Her friend was a huge sous vide enthusiast, but only made steaks. She wanted to recommend another dish for him to make and I suggested eggs.
Sous vide eggs are amazing, but she was shocked, as most people don't know you can make everything from avocado toast with sous vide egg to sous vide egg bites right at home.
I've had a similar reaction more than once, so here I wanted to share some of the things I get asked all the time about making breakfast with the sous vide machine.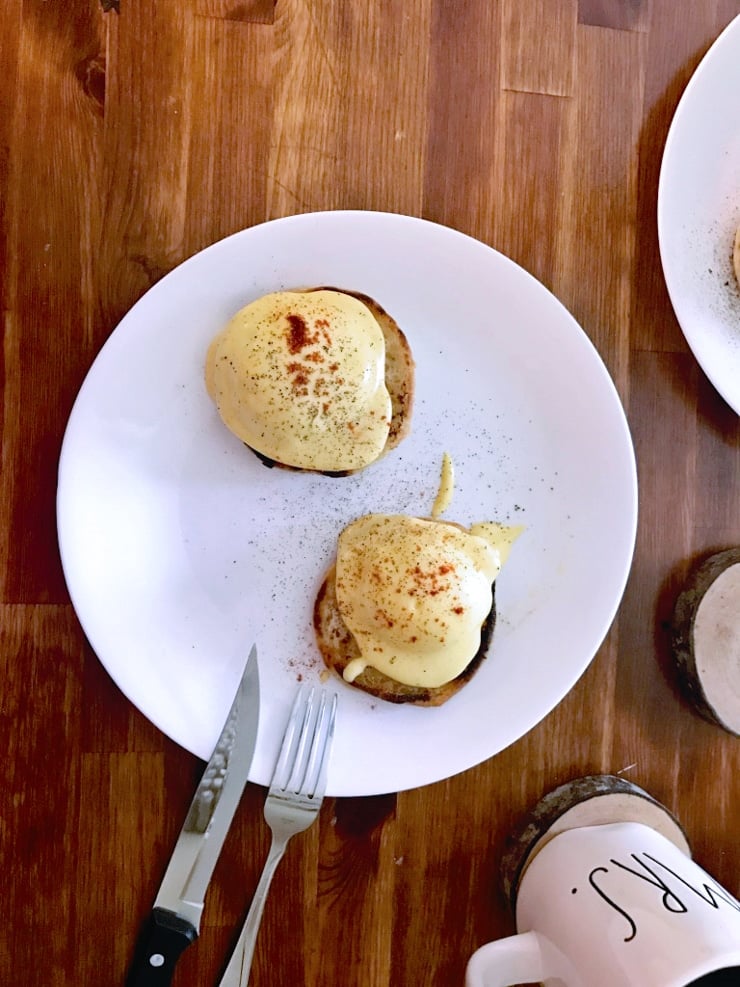 One of the first sous vide dishes for beginners I recommend is sous vide poached eggs Benedict with hollandaise sauce.
I love getting eggs Benedict out to eat, so making it at home is a treat.
Why are sous vide eggs so good?
First, breakfast sous vide recipes can easily be prepped ahead. If I make a stash of egg bites for the week on a Sunday I only have them to reheat for a week of easy meals in the morning.
Yummy breakfast food with no morning time commitment whatsoever? It's a lifesaver for those with a busy schedule– like me.
Sous vide breakfast recipes, like my egg bites, also tend to taste better than anything made on a stovetop, and they're consistently good: no hit and miss here.
Sometimes I sit down to breakfast feeling like I have my own personal chef, serving me some gourmet egg bites: but that chef is me, on a sunny, peaceful, Saturday three days before, taking advantage of a relaxing weekend to craft some delicious food.
What about sous vide bacon?
Another winner for me is sous vide bacon. There are so many different types of bacon in the world and I find sous viding bacon gives me the opportunity to relish the taste of each. It is SO tender sous vide style.
Again, you get a wonderful breakfast without any morning time expenditure: it cooks overnight and is so easy to make. But I don't only make bacon in the sous vide machine because it's easier.
The different flavors also come out more for me. I notice different smokey notes, and sometimes I'll sous vide bacon with diced jalapeños, or a little smoked salt or some maple syrup, to play with the flavor.
It's all about experimenting when it comes to sous vide cooking.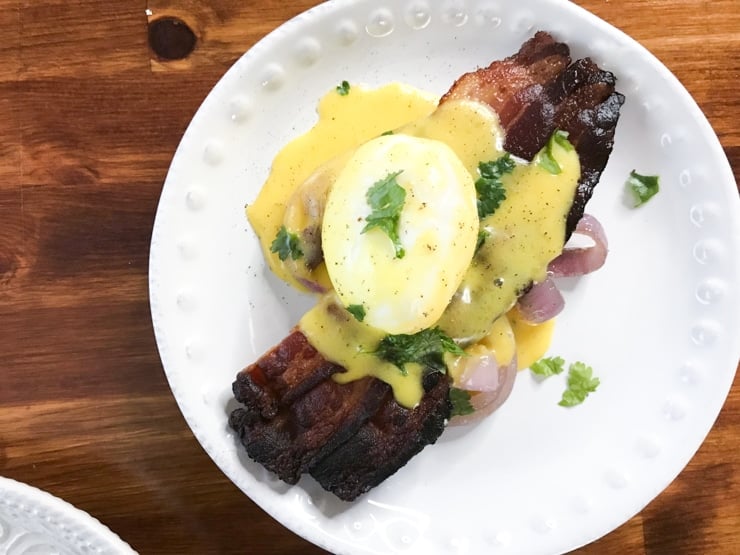 One of my favorite dishes when entertaining guests for a sous vide brunch is to make sous vide poached eggs and sous vide bacon.
Entertaining guests with sous vide cooking for brunch
Want to spread the sous vide breakfast love? Then throw a sous vide themed brunch to share this way of cooking and entertain guests. I like sous vide breakfast recipes for guests because you can make the food ahead. Make sous vide egg bites the morning of (they only take an hour to cook) or sous vide bacon (literally over night).
Then just add a couple side dishes to your brunch — I'd recommend my favorite make-ahead Mexican salad. It's so easy to entertain with these sous vide brunch dishes.
Don't forget about sous vide french toast
If you're not a bacon and egg person, don't worry, there are many more options! You can even make thick-cut brioche sous vide french toast for brunch guests. That recipe is in my cookbook – The Home Chef's Sous Vide Cookbook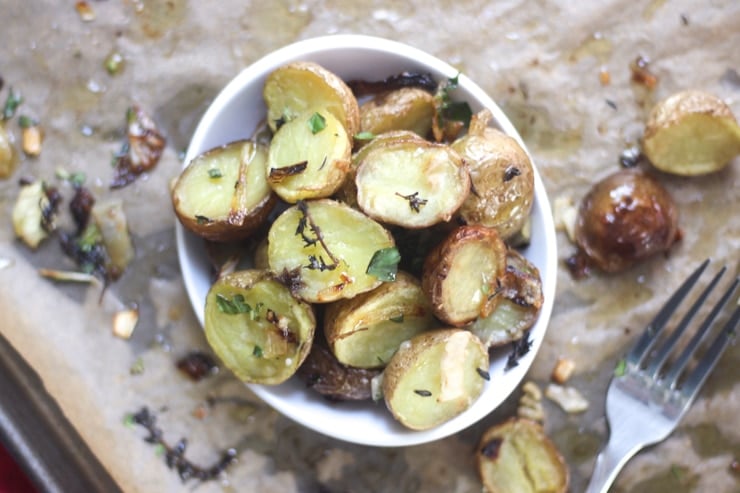 And for something crispy and unexpected – try herby sous vide home fries for breakfast.
Recipes mentioned in this article
You don't have to wing it just because I did– in fact, I've got easy to follow recipes for most of my favorite sous vide dishes online. Here are the recipes mentioned in this article:
Tools needed for sous vide breakfast dishes
Looking for something to round out your brunch? Try a batch of these banana blueberry muffins. Chock full of antioxidants, chock full of flavor, my recipe uses frozen blueberries—which means you can make it any time of the year.
Share your sous vide breakfast dishes
Include #sipbitego and tag @sipbitego on Instagram – I'd love to see your pic. Check out my sous vide cookbook on Amazon: The Home Chef's Sous Vide Cookbook. And for updates, add yourself to get news from Sip Bite Go.