Looking for the best pumpkin patch near you? This is a detailed look at 2022 Pumpkin Nights Austin, TX… they ALSO have SIMILAR locations at other farms in 5 locations including one in Dallas (Arlington). Come check out these pics and videos of this spectacular pumpkin event…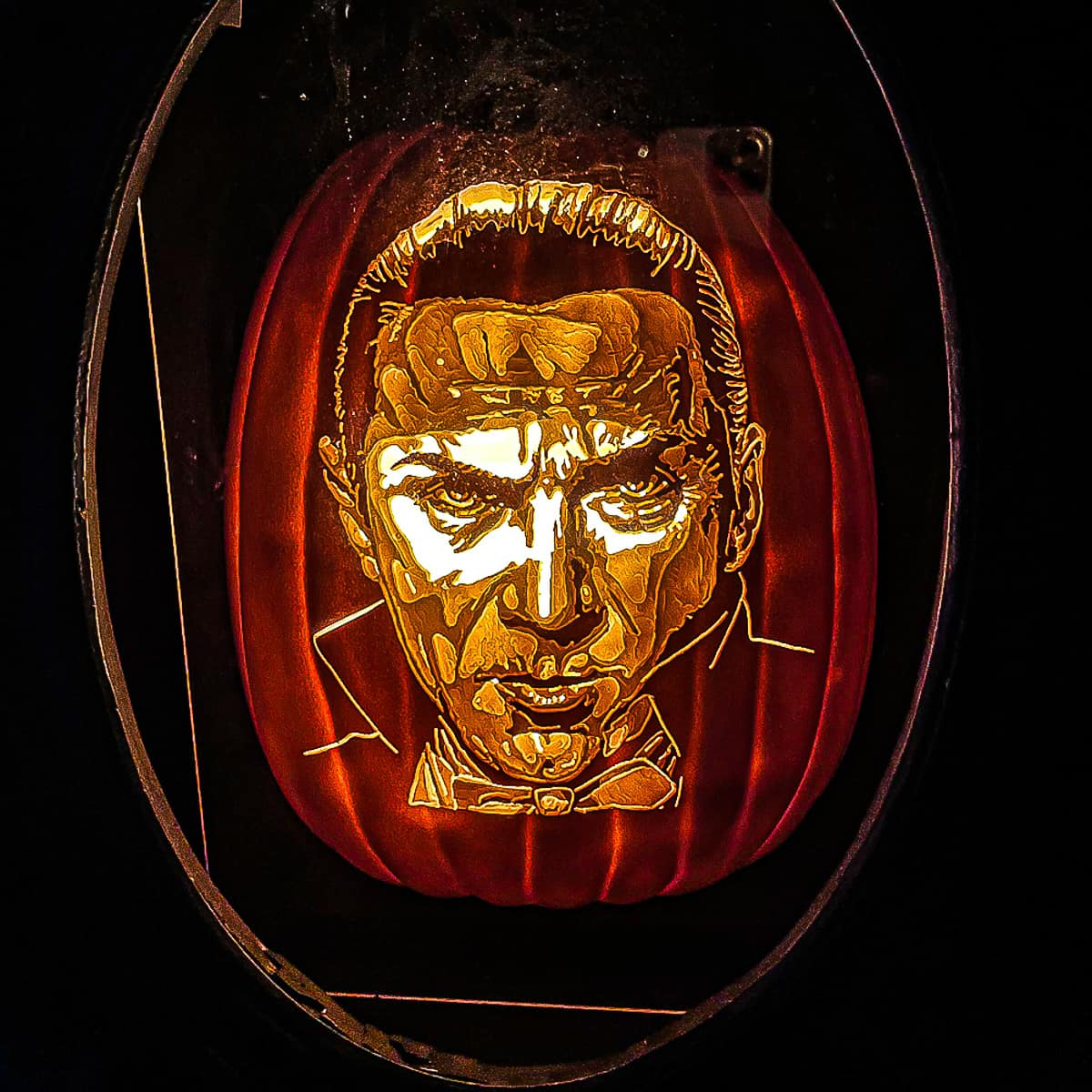 We took a road trip from Dallas to visit Pumpkin Nights Austin — it's amazing!! And totally worth the drive!
What is Pumpkin Nights?
Take a look at Pumpkin Nights in Austin, Texas…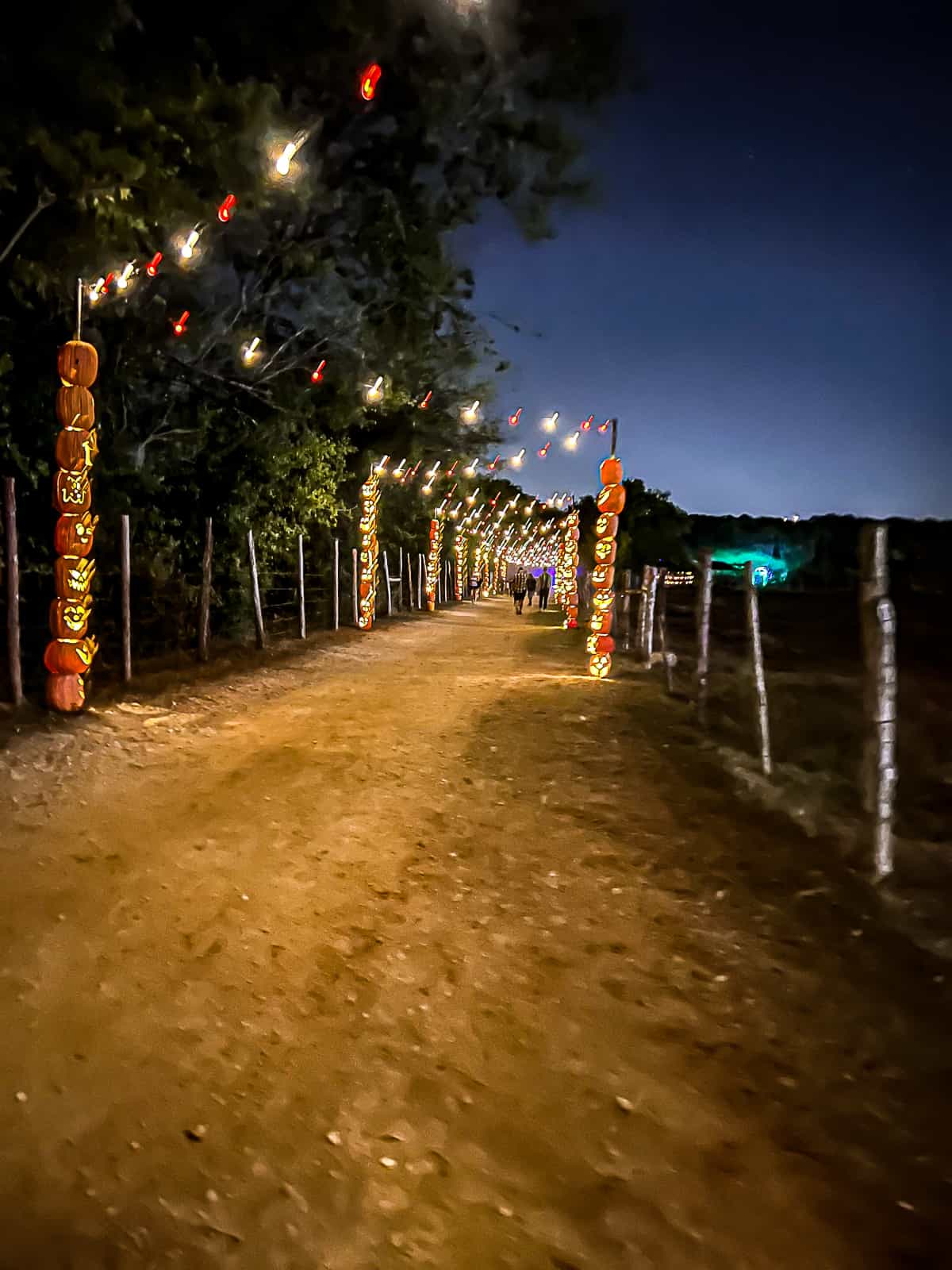 It is such a fun Fall family event for Halloween. 
See my favorite grill halloween costume…
It's a pumpkin festival that has a few locations. There's one in Dallas and this one here is in Austin, Texas.
There are a bunch of different scenes to get into once you start walking the pumpkin maze.
Check out this FULL-LENGTH video of Pumpkin Nights…
And don't miss these photos of the walking tour at the Austin Pumpkin Nights location…
How long does it take to walk through Pumpkin Nights Austin?
It takes about 45 minutes to get through the thousands, millions (?!) of pumpkins. You could easily stay there for 1-2 hours or more.
At this particular location of Pumpkin Night Austin, there were very "nice" toilets in a porta potty that were clean.
There were also candy vendors and food trucks / food tents and plenty of tables to sit down and enjoy some BBQ menu foods.
Don't miss the themed sections at Austin Pumpkin Nights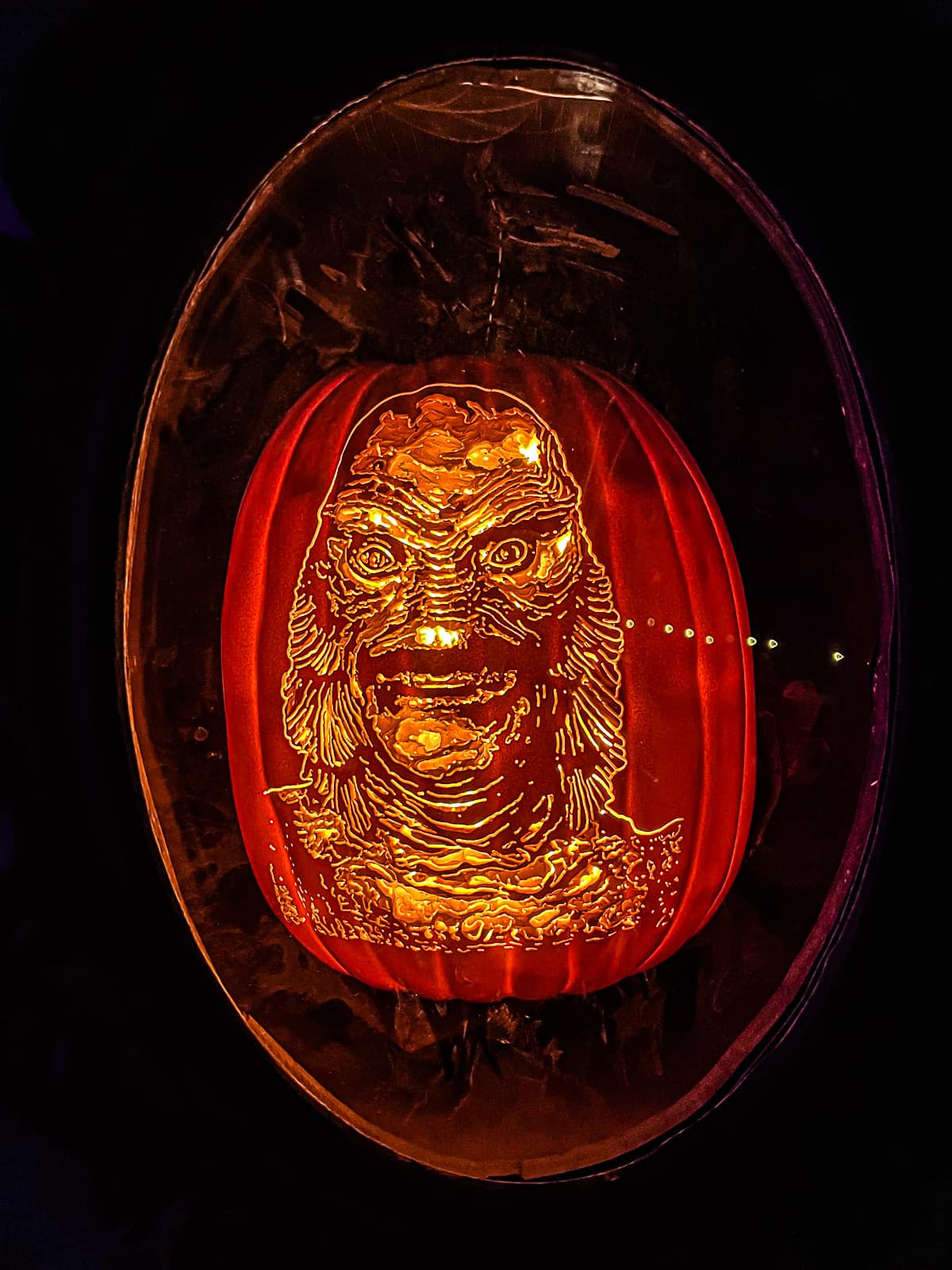 I'm pretty sure there are similar themed sections at Pumpkin Nights Dallas 2022 at Howell Farms…
Pirate's cove Halloween pumpkin theme section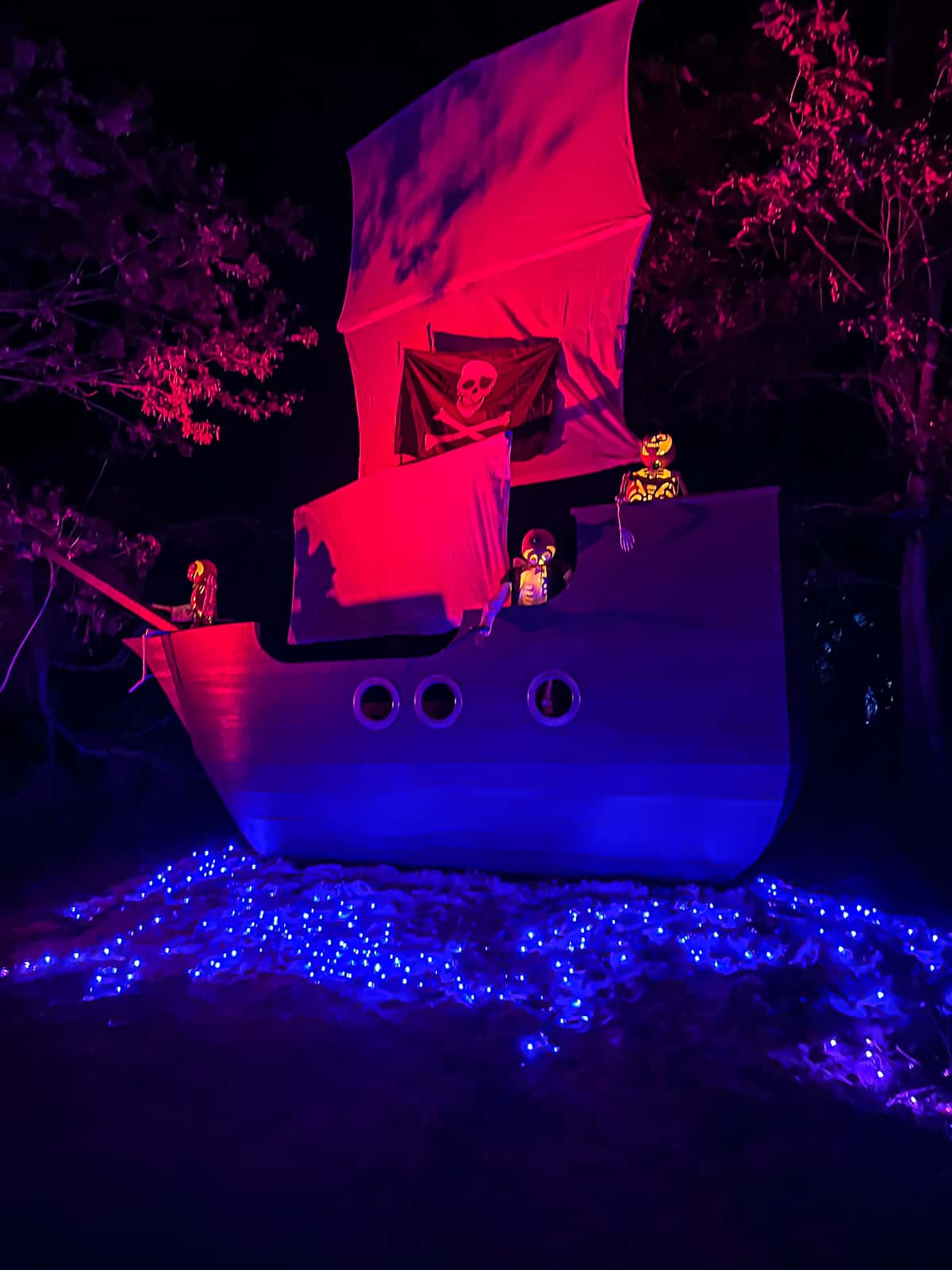 This pirate skeleton was just one of the many themed sections.
Forbidden City Halloween pumpkin theme section
This is one of my favorite parts, because of the really cool dragon made out of pumpkins and the lantern pumpkin decorations.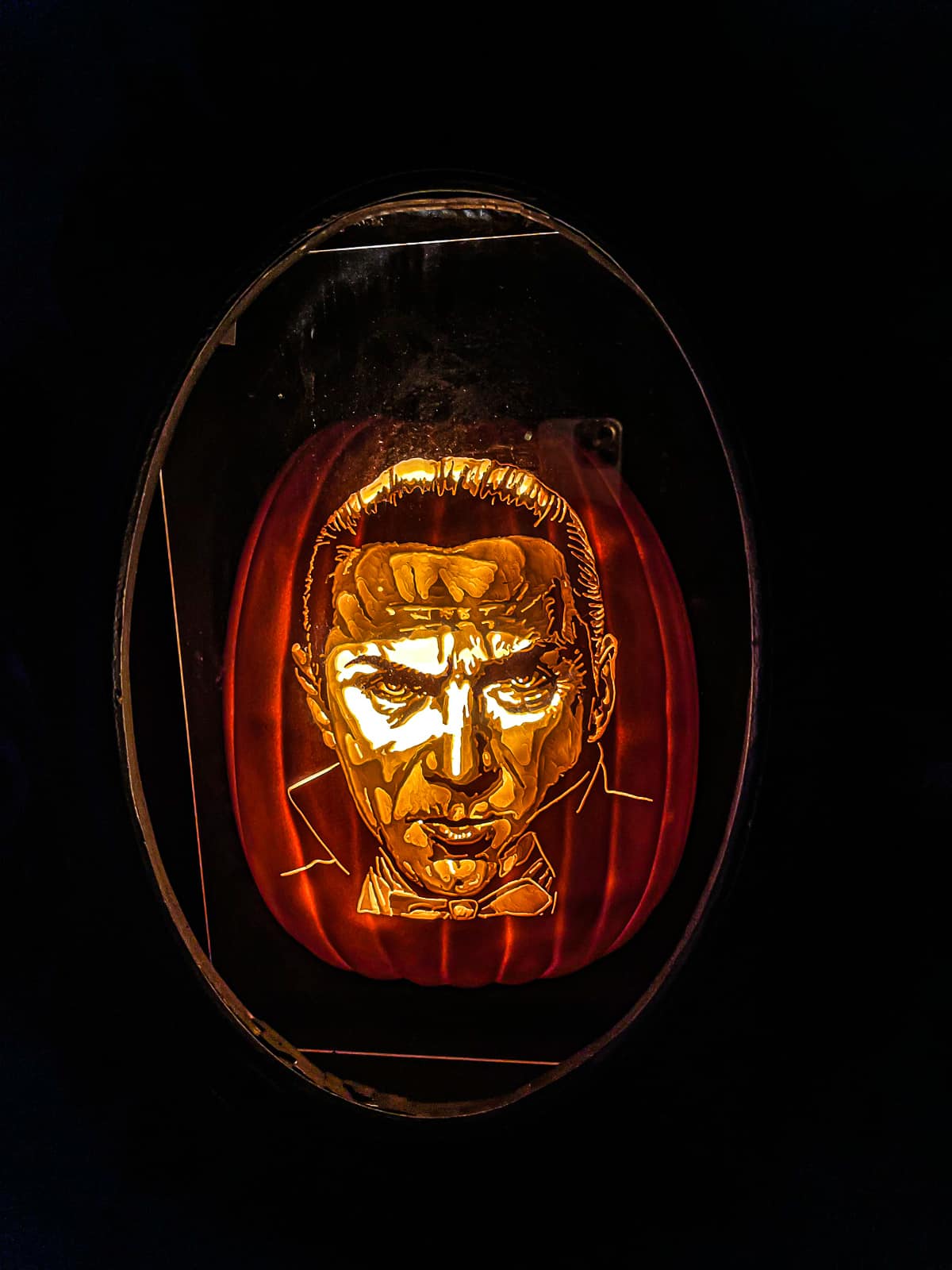 Monster Mash pumpkin theme section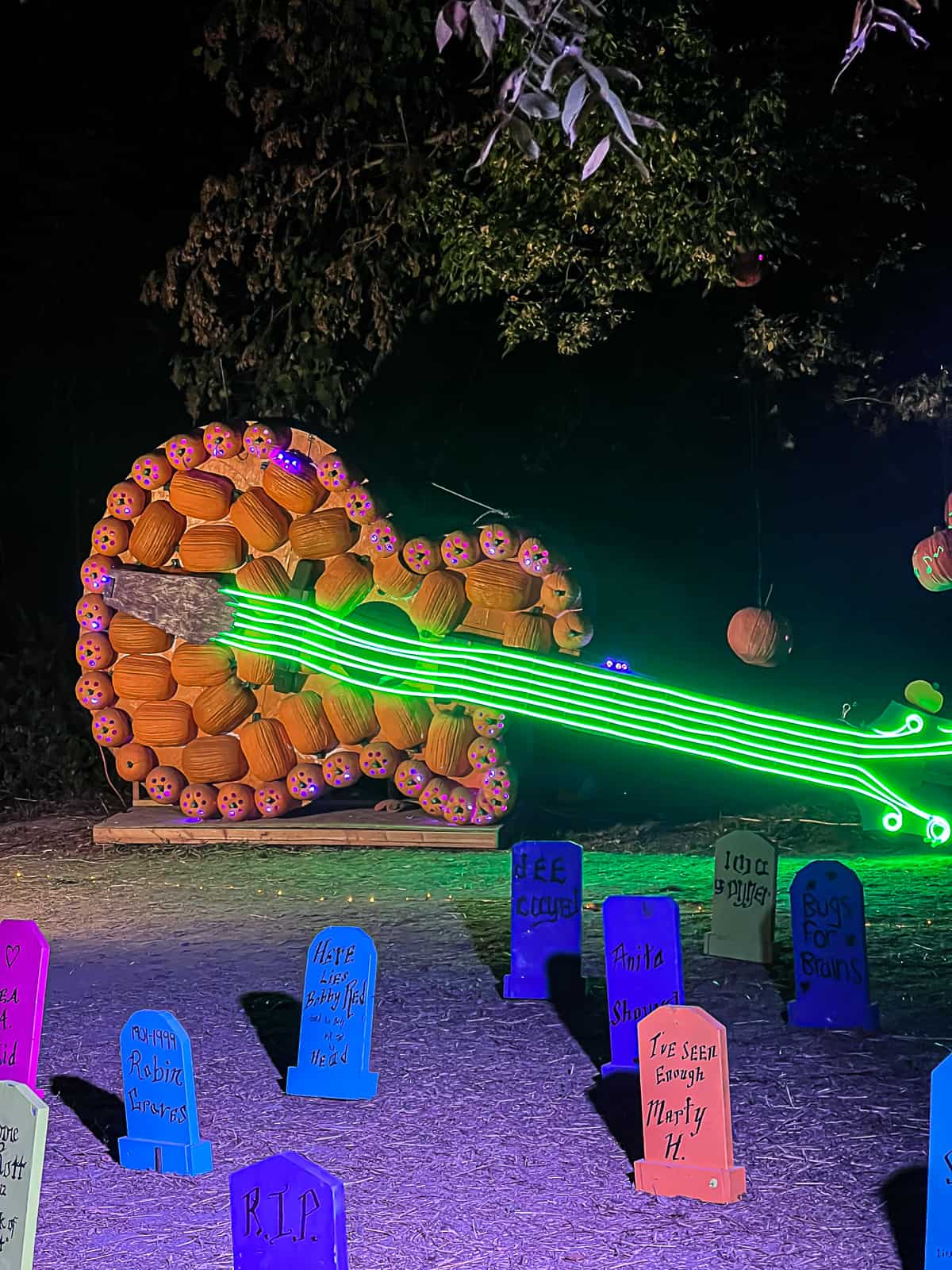 Look at that huge pumpkin guitar!
Maravilla Lane pumpkin theme section
Also check out the pumpkin nights video for this one.
Enchanted Forest pumpkin theme section
This was one of our favorite sections, complete with REAL snow in Texas!
There are a million carved pumpkins and I think the best part for families is that it's not scary at all.
HEY TRAVEL FRIENDS — Follow SBG on Instagram / TikTok
FAQs
Any photo opportunities at the Pioneer Farms Austin Pumpkin Night?
Yes! There are tons of selfie stations around pumpkin night. Other visitors to the pumpkin festival were happy to exchange photos. And there were employees available at many selfie stations to take photos as well. They were great at using my iPhone to take pictures and made sure to get a few at a time, with different lighting so we ended up with a handful of great shots.

How much are Pumpkin Nights tickets?
Maybe you can find a Pumpkin Nights Austin promo code, but I didn't. Children 3 and under are free. Two adults cost us around $40 total.
Pumpkin Nights Austin hours
Check the site for the most up to date information, as of October 2022, these are the hours of operation: "​​The Pumpkin Lands close at 10:30 PM on Weekdays and 11:00 PM on Weekends. Our village area closes at 11:00 PM on Weekdays & 11:30 PM on Weekends. Pumpkin Nights is closed Tuesdays."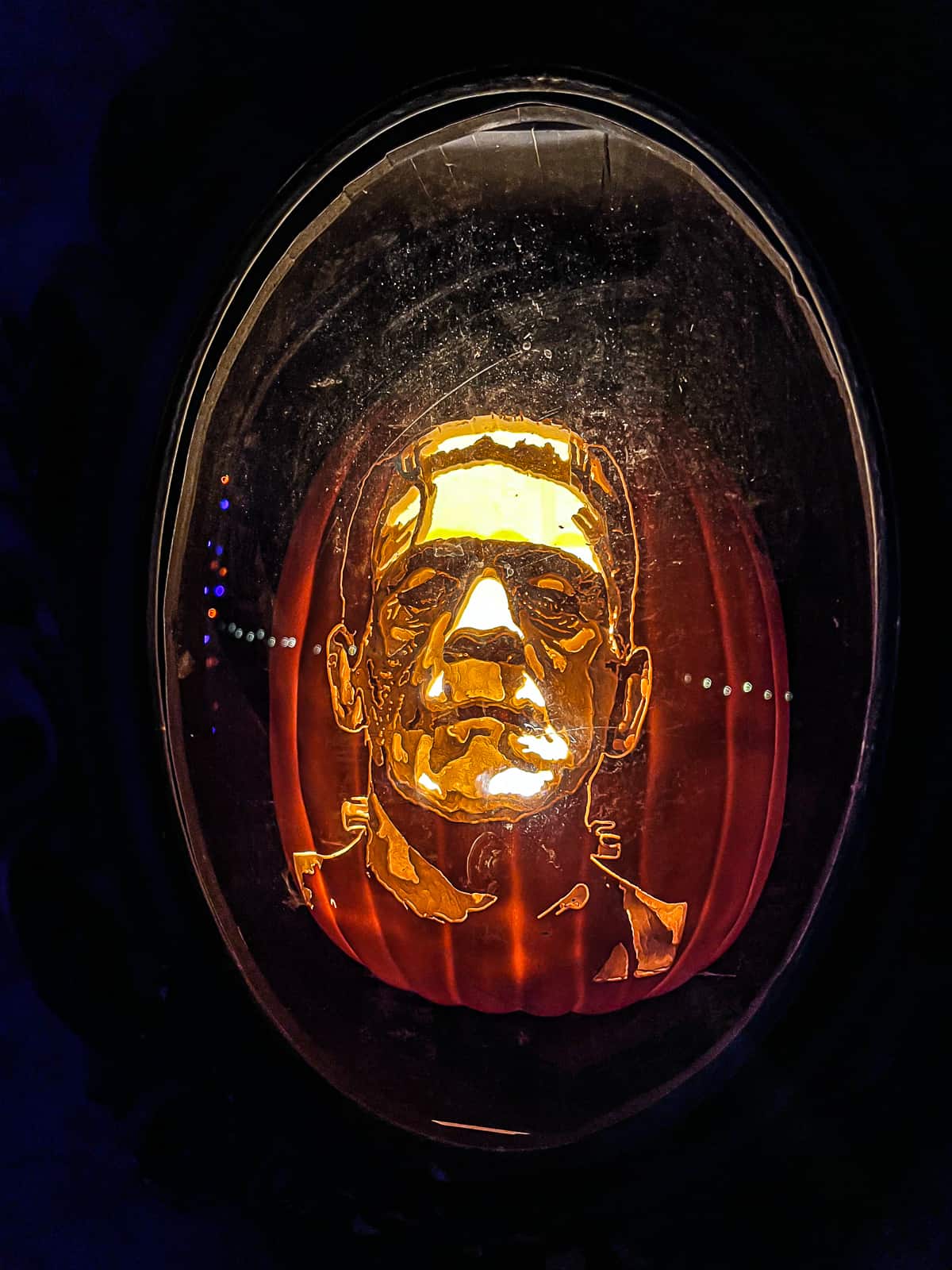 Enjoy Pumpkin Nights in Austin TX!
Hey friend, hope that answers all your questions about planning a visit to Pumpkin Nights 2022.
There are more Austin travel tips coming soon to Sip Bite Go.
Connect…
Dallas Area Guides