I love sharing my best kids travel products and tips. This is a MUST-HAVE! It's the best portable potty for car potty training. Then it makes a great road trip or camping potty for kids. Check it out…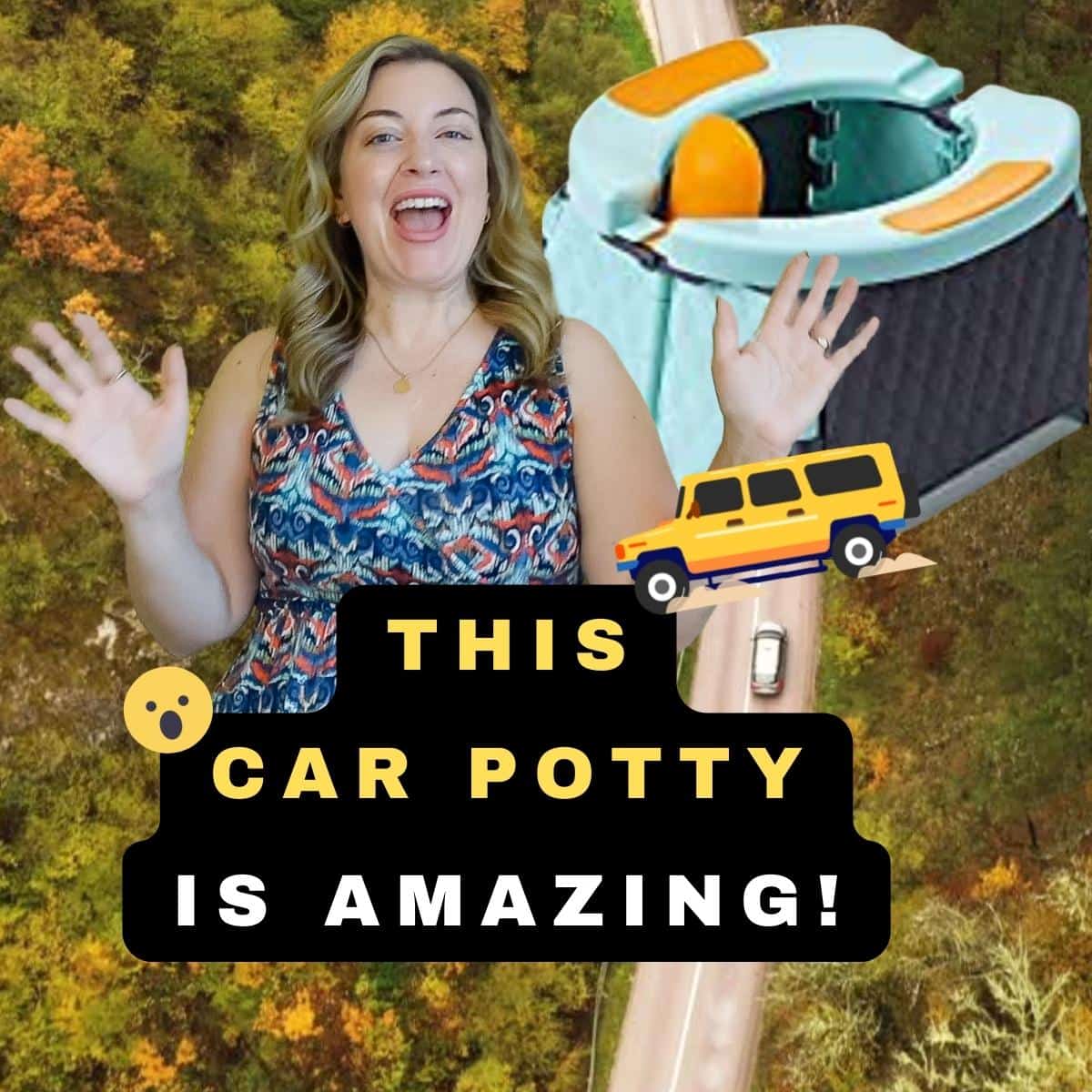 HEY THERE — Follow SBG for food and travel tips on Instagram / TikTok
What is a portable car potty for kids?
It's basically like a mini folding toilet that has a toilet seat and bag you swap out, similar to doggie bags.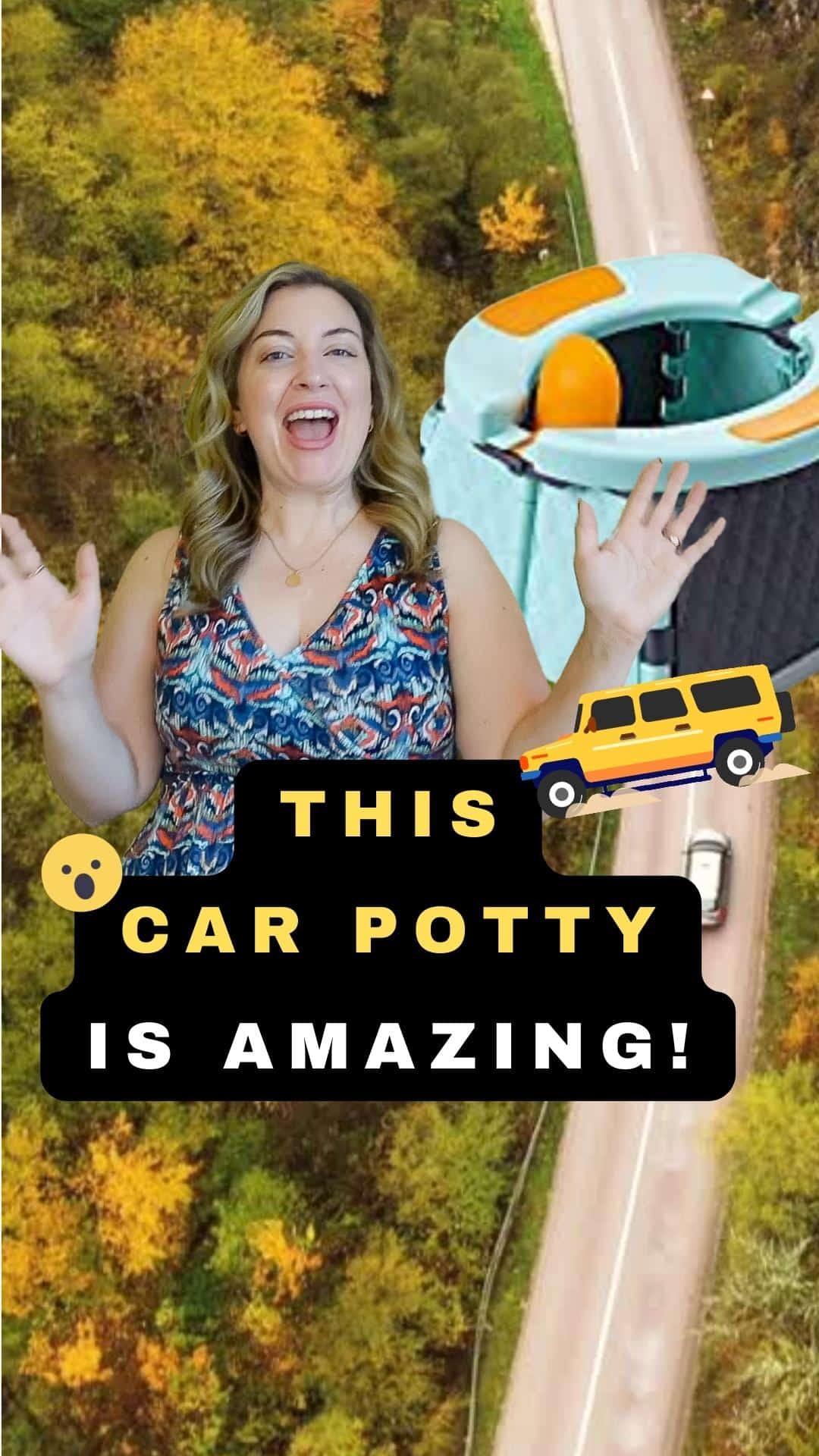 It makes a great kids camping potty!
You can find ​​various adult bucket toilets for sale, too.
I've heard of people putting diapers inside the portable potty instead of using bags.
Check out and shop this portable potty for car….
How do you use a portable car potty for potty training?
Using a portable potty makes it a lot easier to help little ones potty train before they can provide you with enough lead time to safely arrive at a destination that has a public restroom.
As their bladders get bigger and they are able to signal faster, there is less of a chance that a kid pees in pants before making it to a restroom.
But when you're starting out, a kids potty for the car is a great idea.
Providing privacy when kids use a potty in the car
I find you can provide privacy when using a potty in your car by:
Closing the door if your child is comfortable with it, and it isn't too hot.
Parking by a tree or somewhere there will be no one walking around.
Holding up a towel if needed.
You might find you only use a car potty when initially potty training kids, and that you have enough time to provide proper privacy and get toddlers to a public restroom with a flush toilet and real plumbing.
I used it more heavily the first 1-2 months of potty training.
Now I just use it for emergency potty breaks when traveling with a toddler and when a park doesn't have a public restroom.
Using a car potty for traveling with kids
Once your toddler is potty trained, keep this porta potty for travel like road trips and day trips.
Check out and shop this portable potty for car….
We just keep a car potty in the car at all times for park play dates, and quick bathroom stops. So yes, it stays in the car and is a great potty for taking a road trip with kids.
We recently used it to visit the Magnolia Silos in Waco, Texas.
And for a family weekend trip to Austin to see Pumpkin Nights Austin.
See the portable car potty review on YouTube…