If you're on the receiving end of negative YouTube comments, and wondering how to deal with YouTube haters, this post is for you. Learn theories on why nasty YouTube trolls exist, and how to deal with hate comments on YouTube.
Are you dealing with negative YouTube comments?
For better, and sometimes for worse, social media is available to everyone.
Since much of social media is anonymous, commenters often say extremely hurtful things. They hide behind a username. They'd probably never say such hurtful things to a YouTube influencer's face. But they feel gutsy behind their computer.
Lately, I've heard from a few new YouTubers looking for advice dealing with negative YouTube comments.
Wondering if staying on YouTube is the right choice for them.
Wondering if pursuing a somewhat public life on the internet is "worth it".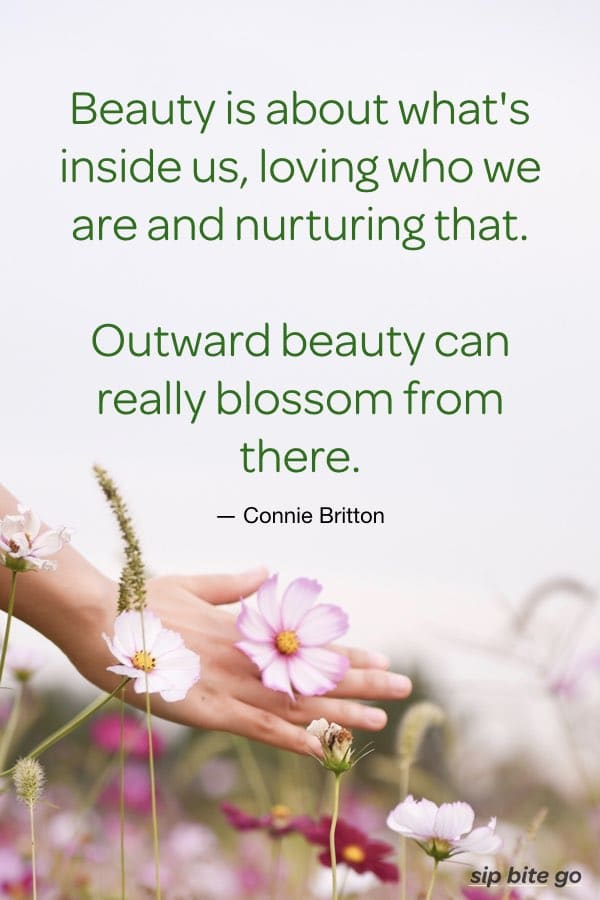 So I wanted to address this dark aspect of starring in YouTube videos today.
There are many categories of hate comments on YouTube, which is so unfortunate. This post addresses online hate comments that feel personal. For instance, commenters wishing bad upon your family. Or commenters making fun of you or someone you feature, like your kids, in a video.
Negative YouTube comments can feel like a personal attack.
They can completely deter new YouTube influencers from pursuing their dreams..
Sometimes the decision to continue vlogging while receiving negative YouTube comments is a larger decision. One that impacts more than just the YouTube star. Many YouTube channels feature kids and family as well, so partners need to weigh in on the decision.
Why do YouTube trolls hate on vloggers?
No one knows for sure why YouTube haters exist. Each commenter is a unique case.
Almost all YouTube vloggers receive nasty comments from time to time. These one-off petty comments are sometimes easy to dismiss.
But sometimes the amount of nasty YouTube comments become obsessive.
Leaving YouTube stars feeling targeted by trolls and online bullies. Often blaming themselves for putting their channel out there in the first place.
Theories on why YouTube trolls exist
Here are some theories on why people leave nasty YouTube comments…
Haters have nothing better to do
Keyboard gangsters are actually jealous
Naysayers want you to quit or to fail for some odd reason
When YouTube haters are friends and family
Sadly, I've met some people who feel their YouTube haters are family and friends.
In fact, many vlog influencers keep their account a secret from people they are close to. Most keep their account close to heart at the beginning.
Why? They don't want to be judged.
And I totally get it.
It's usually "fake friends" and "judgmental family members" that vloggers are most worried about seeing their YouTube videos.
I don't post videos to my personal Facebook page, just my Sip Bite Go Facebook page. My friends and family who have "liked" my Facebook blog page receive my video updates. These are the same people who cheer me on along the way.
Regardless of why someone is hating on your YouTube account. If they're friends, family, fake friends or anonymous strangers trolling on social media, it's not okay.
How to deal with hate and negative comments on YouTube
If you want to take action on YouTube hate, here are some measures you can take…
Respond if you feel like it
Report them to YouTube
Email YouTube customer service to block the IP from your channel
Set your YouTube comments to require approval before they're posted live
Block haters in YouTube
If harassment continues via email, block the email address and set up an email filter to skip the inbox
If you're feeling very threatened, report it to the police who may look into their IP address
Quit YouTube, or freeze your account to allow time to think about whether or not you want to quit
Did you know you can check the YouTube trolls list to learn about known user names that spam YouTube accounts with nasty comments?
Should you quit YouTube if you get negative comments?
Unfortunately, negative comments come with the territory of social media.
I've received negative YouTube comments on food videos. (food should be a positive thing, people!) Sometimes it has nothing to do with the food and I'll get a nasty YouTube comment about my voice.
Other times, it's less personal. Criticism from people who haven't tried my recipes.
One person commented that my sous vide short ribs fall off the bone too easily in the video. Personally, I don't think it's possible for ribs to be falling off the bone "too much". And that's how I responded. To each, their own!
People who use hateful YouTube comments to boost their account
Okay, so I'm not suggesting this as a way to get more YouTube views… but some YouTube celebrities encourage negative comments on YouTube.
Some YouTube stars use negativity on their account to help boost their views. I don't know anyone who does this personally, but I'd love to hear from you in the comments if you do.
Take care of yourself, YouTube star!
I'm not encouraging you to just throw in the towel.
And I'm not encouraging you to stay on YouTube if you don't feel safe.
It's a real shame that new YouTube channels are discouraged every day because of hate comments.
Being on YouTube can be very empowering and a tool for growth. Many YouTube stars begin blossom and become more confident in themselves through vlogging. Putting yourself on camera is a big deal and takes a LOT of courage!
It's up to you to decide your safety level and if you feel you're being threatened in a serious way.
Just because you choose to share parts of your life on YouTube, doesn't mean you should be harassed. If you aren't being left alone, and you've tried all the tactics above, don't sacrifice you or your child's safety.
Wishing you the best in your YouTube career.
Your blogger bud,
Jenna