Wondering what national food holidays May has to offer? Here you'll find a list of 2022 May food holidays (the major ones) and delicious Spring recipes for celebrating them, too.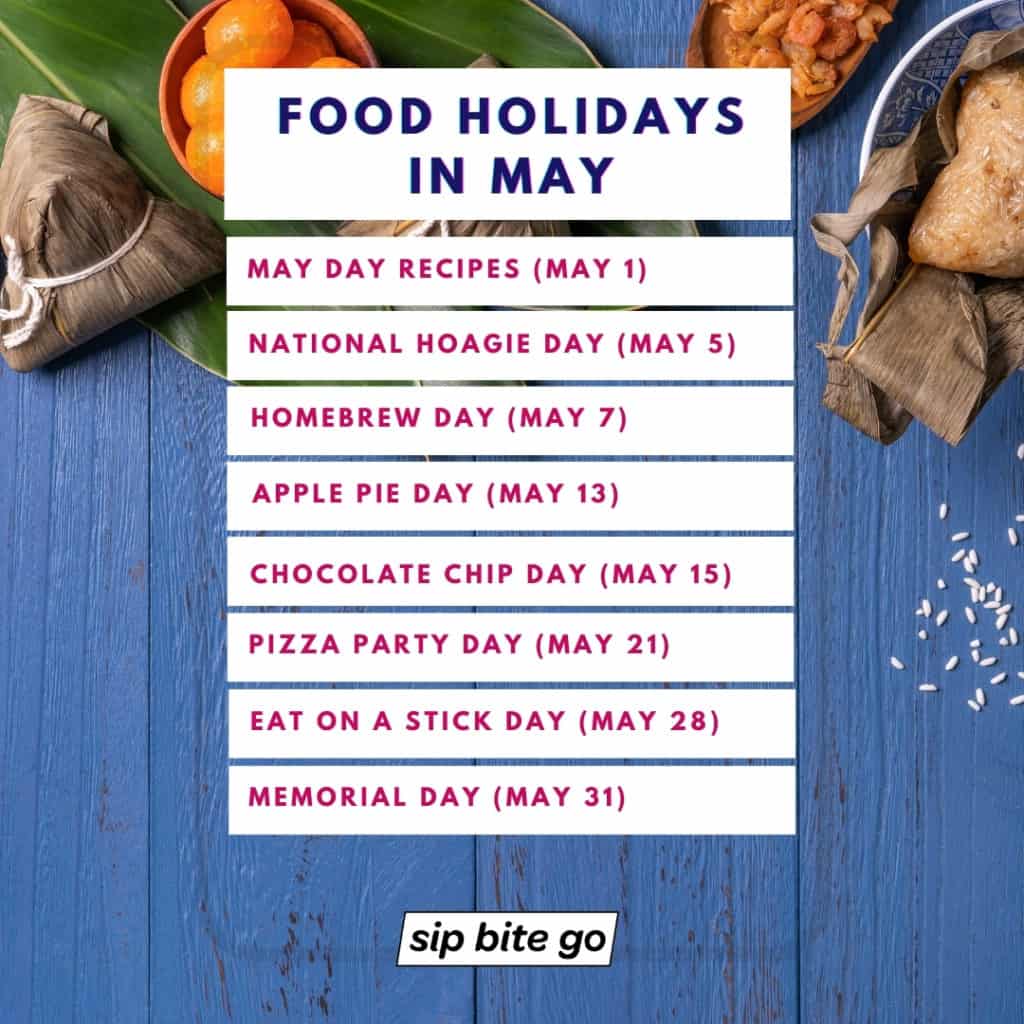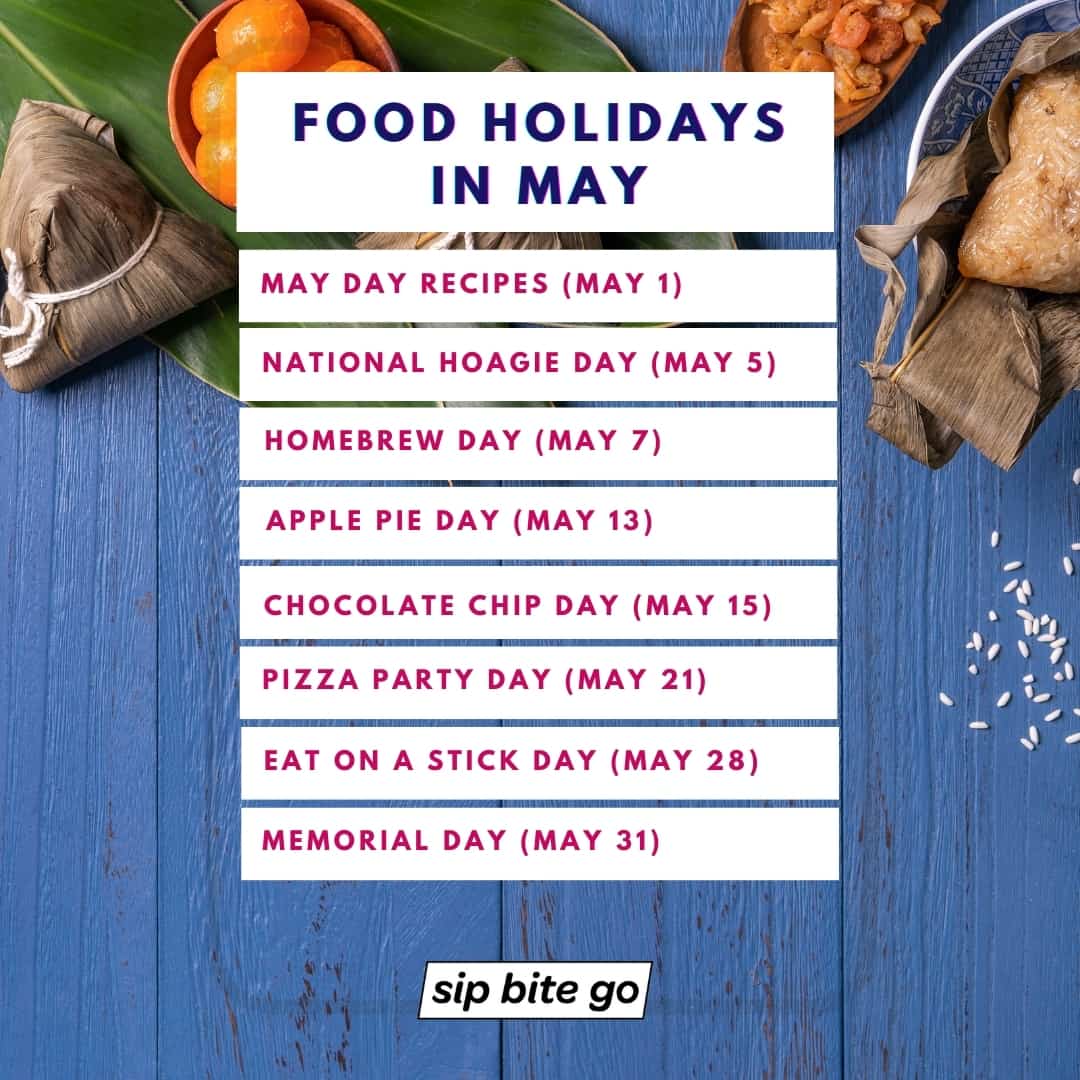 Overview of May food holidays
Whip out your may food holidays calendar and star these most popular days. As the weather gets nicer, the food centers around outdoor activities. There are plenty of foodie holidays in May to celebrate — you'll have no trouble figuring out what to cook in May with these ideas.
May Day Recipes (May 1)
Lemon Olive Oil Cake
May Day is the festival of spring! The month of food holidays in May starts out strong with this day. Cakes and recipes using seasonal Spring vegetables and fruits are popular. If you're in a sweet mood, make a cake like this lemon olive oil cake with blackberries.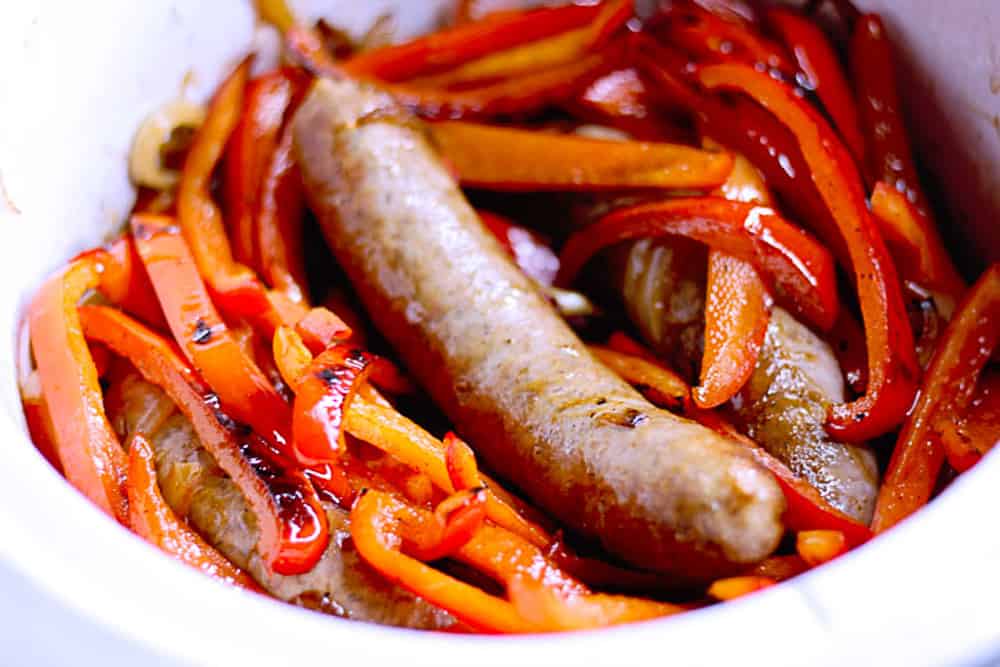 National Hoagie Day Dishes (May 5)
Slow Cooked Sausage Sandwiches
Want a Memorial Day recipe that doesn't involve a grill? Slow cooked sausage sandwiches with peppers and onions are an easy make-ahead National Hoagie Day (or Memorial Day sandwich for later in the month) that does all its cooking in the slow cooker and, though perfect for a crowd, is even easier to prepare for two.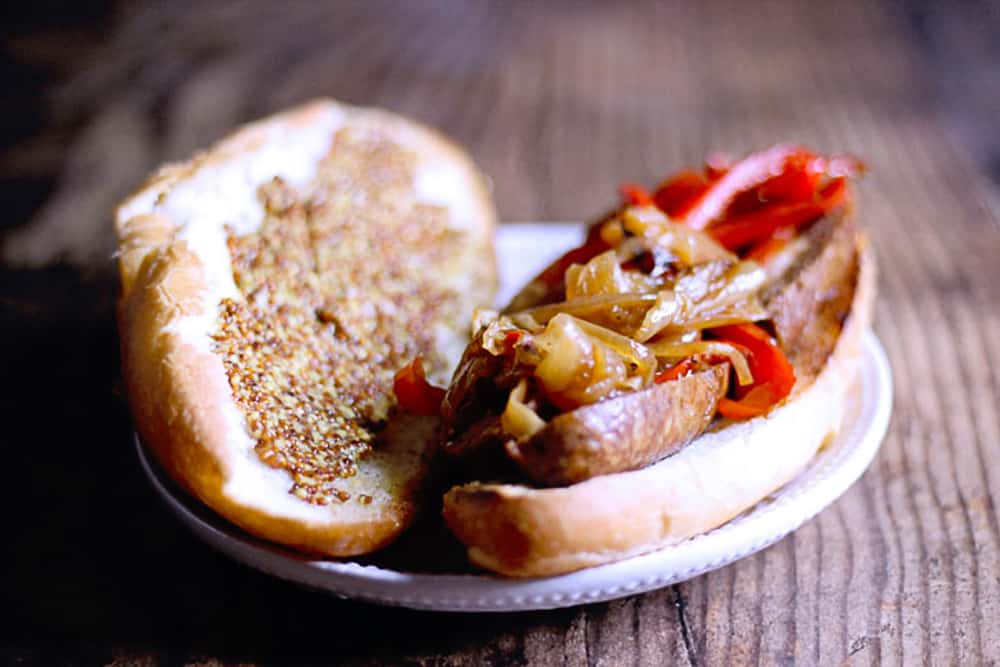 The sausages are cooked in beer, which creates some intense flavor, but if you don't do beer you can substitute cider or chicken broth. Either way, these will turn out delicious!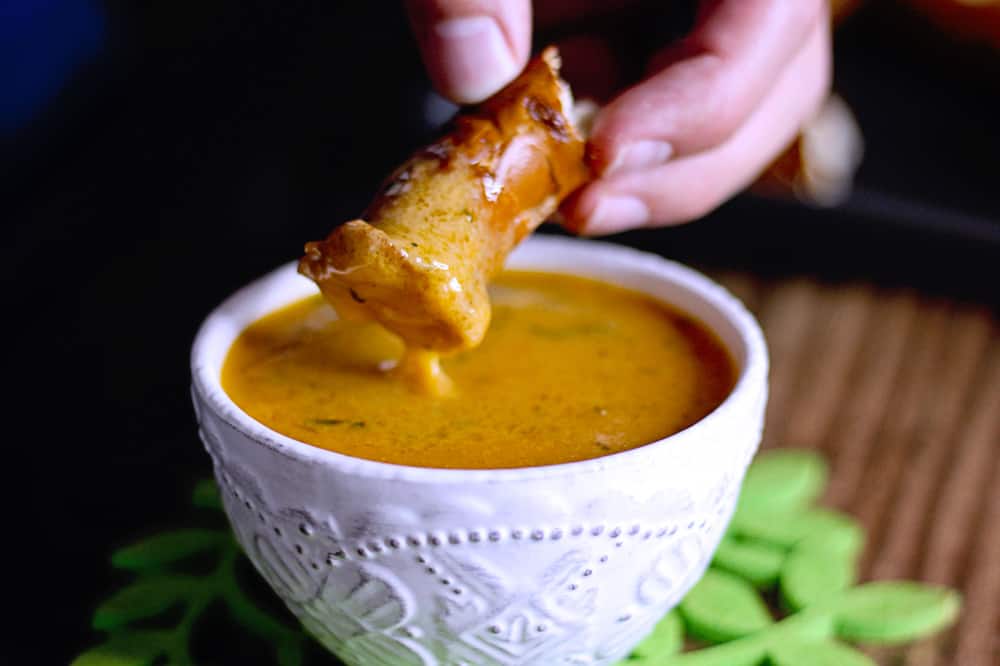 National Homebrew Day Food Ideas (May 7)
Cheddar Beer Cheese Dip
This easy cheddar beer cheese dip is made in just 20 minutes and pairs perfectly with warm, soft pretzels.
Sous Vide Wings
Looking for something to serve along with your favorite brews on National Beer Brewing Day? These sous vide buffalo wings and sous vide bbq wings are fan favorites for every major holiday at my house.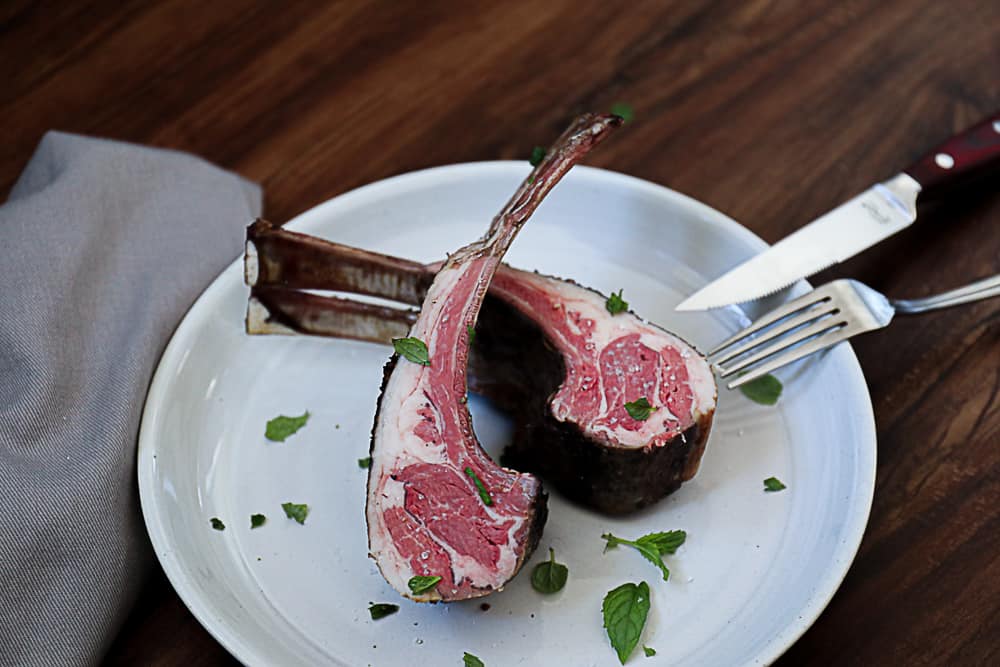 Roast Leg of Lamb Day (May 7)
Rack of Lamb
This sous vide rack of lamb is perfect for National Roast Leg of Lamb Day. topped with fresh mint from my Aerogarden and seasoned while it cooks with oregano and thyme. It's a great sous vide beginners recipe to try if you have a new Instant Pot machine with sous vide function.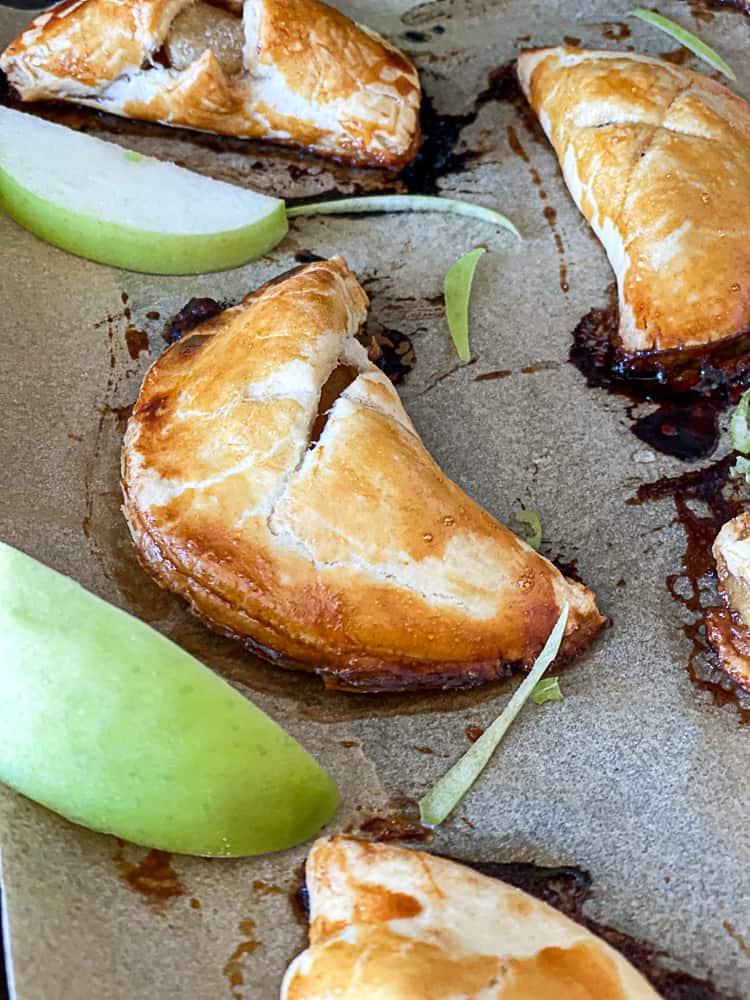 Apple Pie Day (May 13)
Mini Apple Hand Pies with Pie Crust
These individual Mini Apple Hand Pies with Pie Crust are perfect for socially distanced events—everyone gets their own individual pie, no cross contamination. And they are good. Really good. They're also easy to make for May's National Apple Pie Day, even if you're no baker—and store bought pie crust recipe means these delectable morsels come together with only twenty minutes of prep time.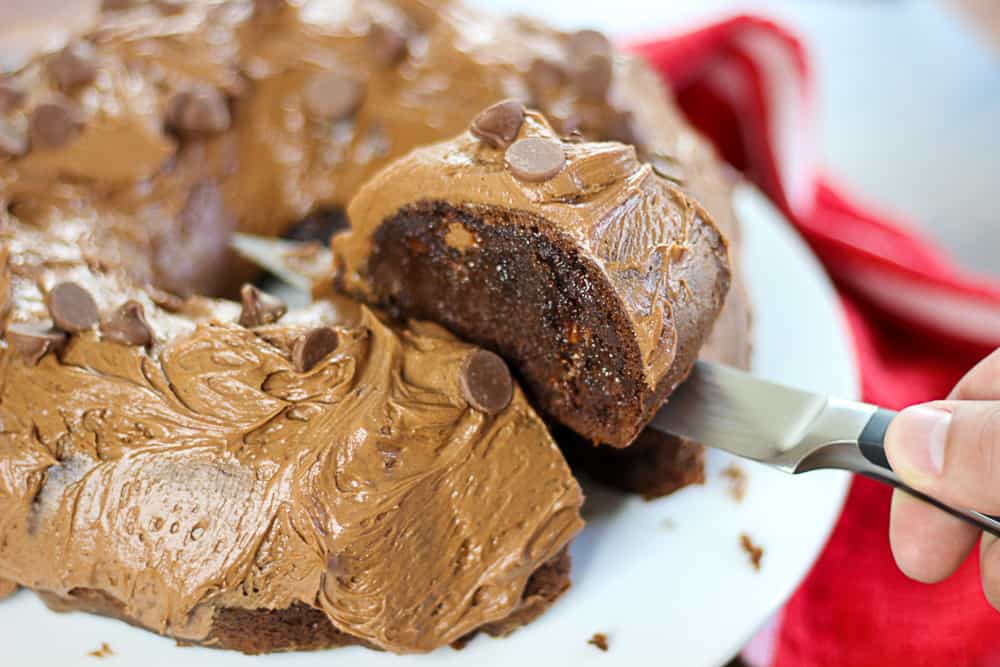 Chocolate Chip Day Recipes (May 15)
Chocolate Chip Cake
My husband calls this Jenna's Best Triple Chocolate Bundt Cake, and it's the perfect way to celebrate one of my favorite food holidays — May 15 — Chocolate Chip Day!
Not only does this recipe call for a generous amount of two different types of chocolate chips, it also contains chocolate pudding and sour cream, and is topped with a delicious frosting prepared with heavy cream, butter, and pure cocoa. The definition of a delectable chocolate dessert.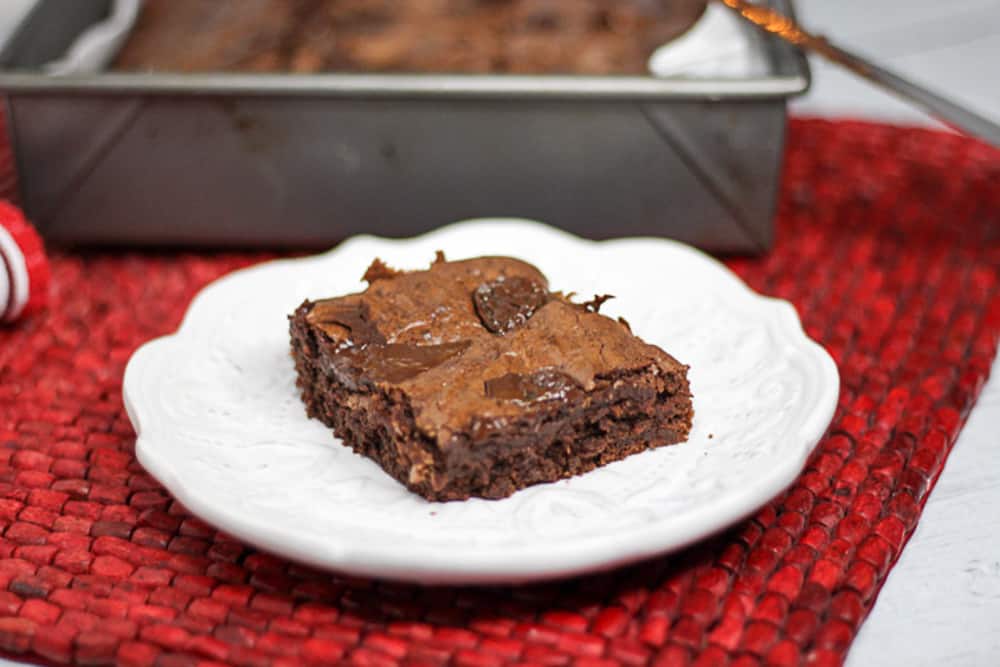 Fudge Brownies
If you're looking for a more portable way to share chocolate chips with friends and family for this May food holiday, make these chewy fudge brownies. Pack them with chocolate chips and enjoy!
World Baking Day (May 17)
Focaccia Bread With Everything Bagel Seasoning
If you're more of a savory baker, celebrate the World Baking Day food holiday with a slice of home-made Focaccia bread with everything bagel seasoning from Trader Joe's.
This gourmet bread is surprisingly easy to make from scratch, and if you don't have the store bought bagel seasoning mix, you can also use a mix of your favorite herbs— rosemary, oregano, and minced garlic are all good possibilities. Whatever is overflowing from my Aeorgarden… that's what goes in it!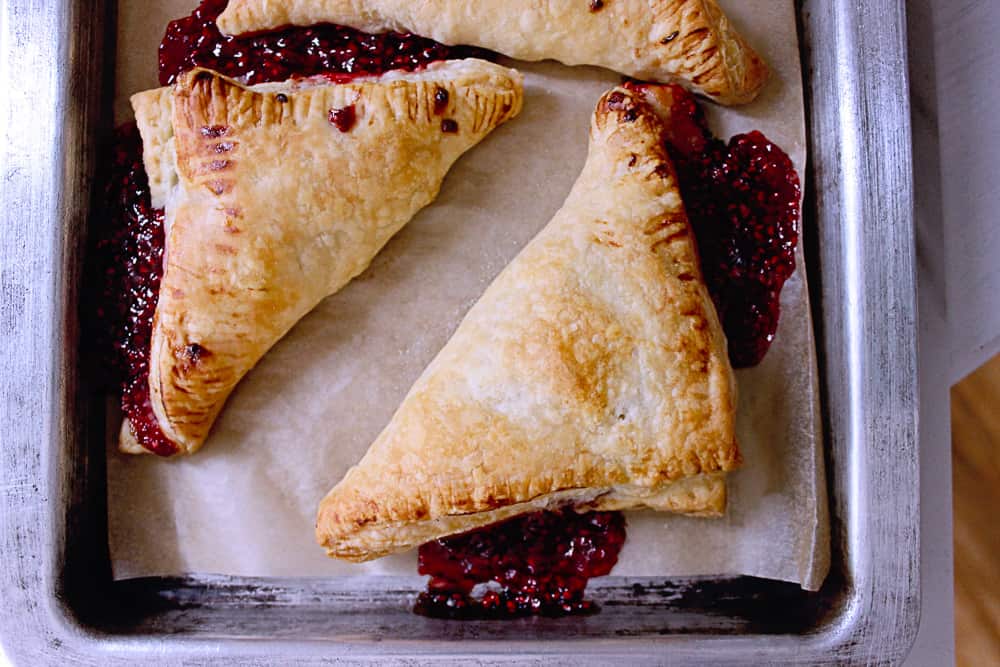 Raspberry Turnovers
What says summer is on its way like raspberry turnovers? Sweet and sticky, enveloped in crisp, flaky puff pastry that almost melts in your mouth, these turnovers are ten times better than the frozen kind you can buy at the grocery store. They're also easy to make—ten minutes prep time is all it takes.
Once you've got the method down, you'll be able to try out all the variations—apples, cherries, blueberries, and strawberries are all fair game. See my guide to puff pastry recipe ideas.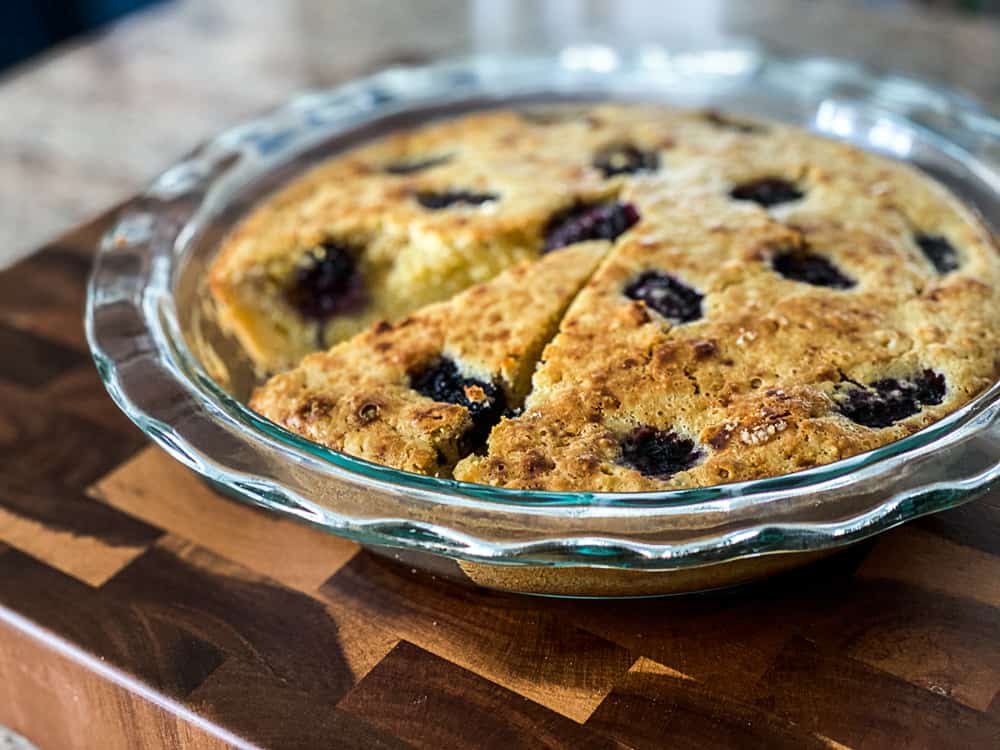 Italian Lemon Olive Oil Cake with Blackberries
Light and fluffy, with hints of citrus and bursts of fresh berries, this Italian lemon olive oil cake with blackberries is a fun way to celebrate World Baking Day on May 17. The cornmeal gives a little extra flavor and some beautiful yellow color to this cake without adding any heaviness.
You'll want to use high quality olive oil for this recipe, and whole blackberries allow you to create a picture-perfect presentation.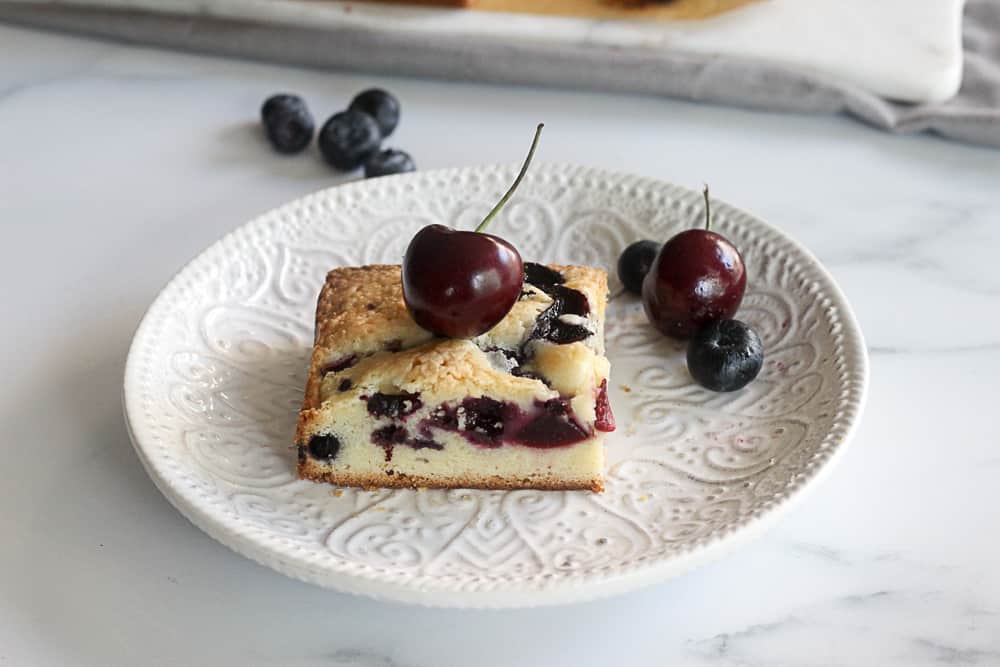 Fresh Blackberry and Cherry Cake Bars
Chewy and bursting with springtime flavor, these fresh blueberry and cherry cake bars make a delicious dessert or an easy afternoon pick-me-up. If you pack lunch-boxes, add in a square for sweet treats on the go! You can use any berry you like in this recipe, either fresh or frozen.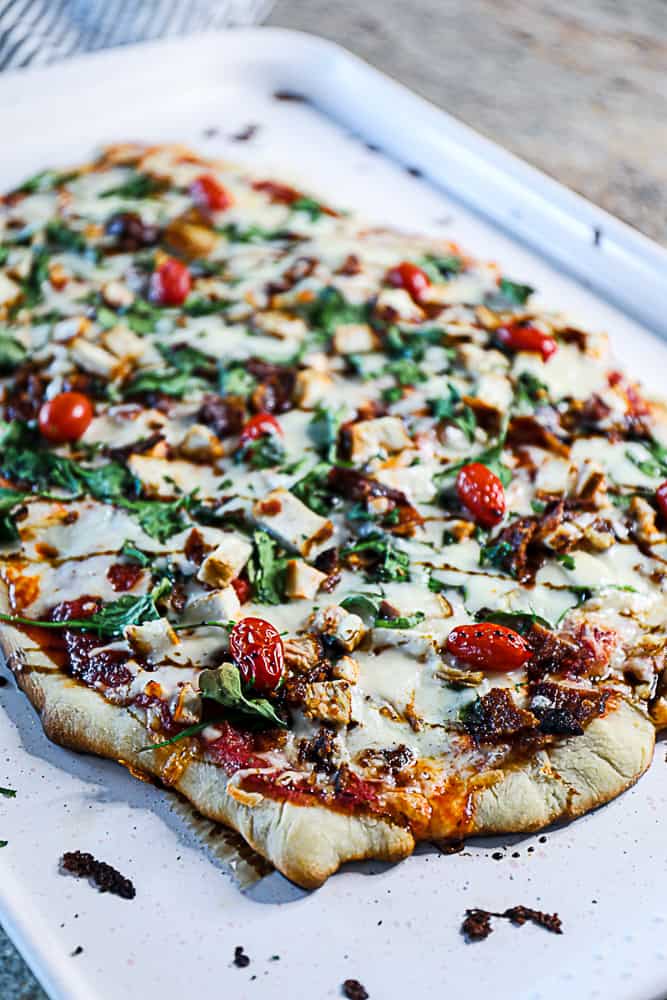 Pizza Party Day (May 21)
Homemade Pizza That's Always Perfect
So happy to see pizza on this list of May food related holidays. Why not do homemade pizza for pizza party day this year? Making pizza at home with store bought dough is almost as easy as reheating a frozen pizza right in your oven — and you get to choose exactly how you want it made.
One of my favorite pizza recipes? This tasty BBQ chicken pizza using Whole Foods dough. And almost anything using Trader Joe's pizza dough.
Breakfast Pizza with Eggs and Roasted Tomatoes
Start the day the best possible way, with an easy-to-make novelty pizza that ticks all the boxes in the food pyramid: Breakfast Pizza with Eggs and Roasted Tomatoes. The roasted tomatoes and garlic butter sauce make this egg pizza extra special.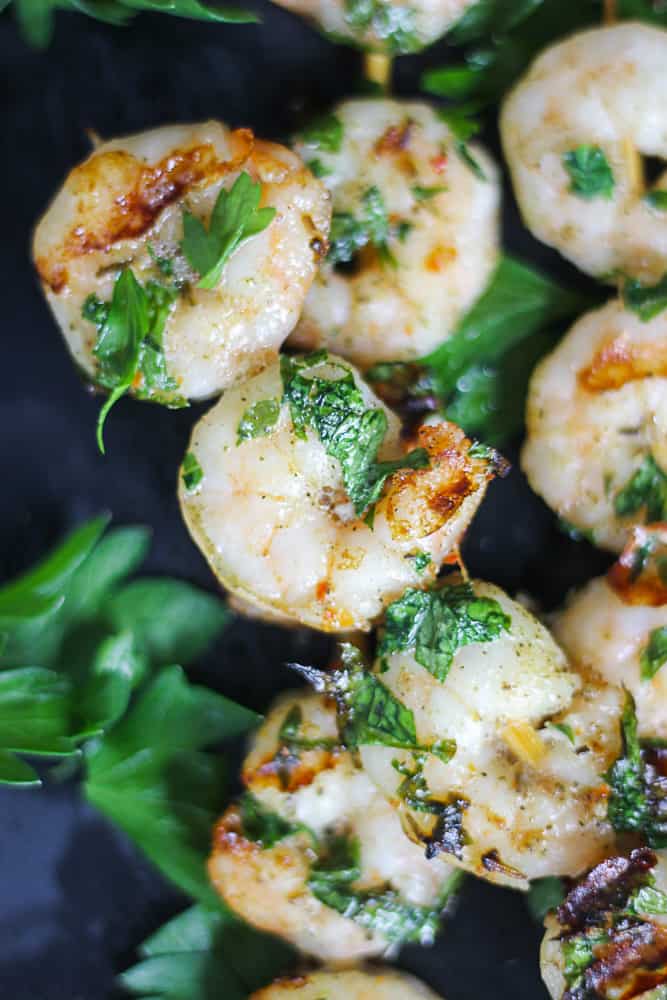 Ravioli Pizza on Flatbread with Alfredo Sauce
Fresh cherry tomato halves and basil straight from my windowsill garden add a splash of color to an otherwise white canvas. The base of this Ravioli Pizza on Flatbread with Alfredo Sauce (definitely a novelty pizza) is a warm, fragrant piece of naan—makes for perfect personal sized pizzas, and you can customize as desired.
Something on a Stick Day (May 28)
Sous Vide Shrimp Kebabs
Tender Sous Vide Shrimp Kebabs are delicious, melt in your mouth goodness. They're flavored with garlic, pepper, and shallots and finished over the grill. It's our way of celebrating Something on a Stick Day (May 28, if you weren't in the know!), and I think it must be the most delicious way of doing so!
The sous vide cooking method completely eliminates any chance of overcooking, and makes these kebabs super easy to throw together!
Sous Vide Steak Kebabs
If you couldn't tell, I'm a big fan of using skewers to celebrate "eat on a stick day". Tender and never chewy, these sous vide steak kebabs get a perfect smokey finish over the grill and are wonderful served with a simple Italian salad. An effortless way to serve a perfect BBQ meal.
Hamburger Day (May 28)
For A Change: Lamb Burgers
Be original and trade the beef for ground lamb. This sous vide lamb burger recipe is served with onions and a tasty, refreshing tzatziki sauce.
Juicy Sous Vide Hamburgers Mayo Seared
Massive flavor and juiciness, combined with a crunchy, tangy bark: there's something about burgers finished this way that sets them in a class of their own. Juicy mayo seared sous vide hamburgers is an experiment you'll be repeating again and again and again.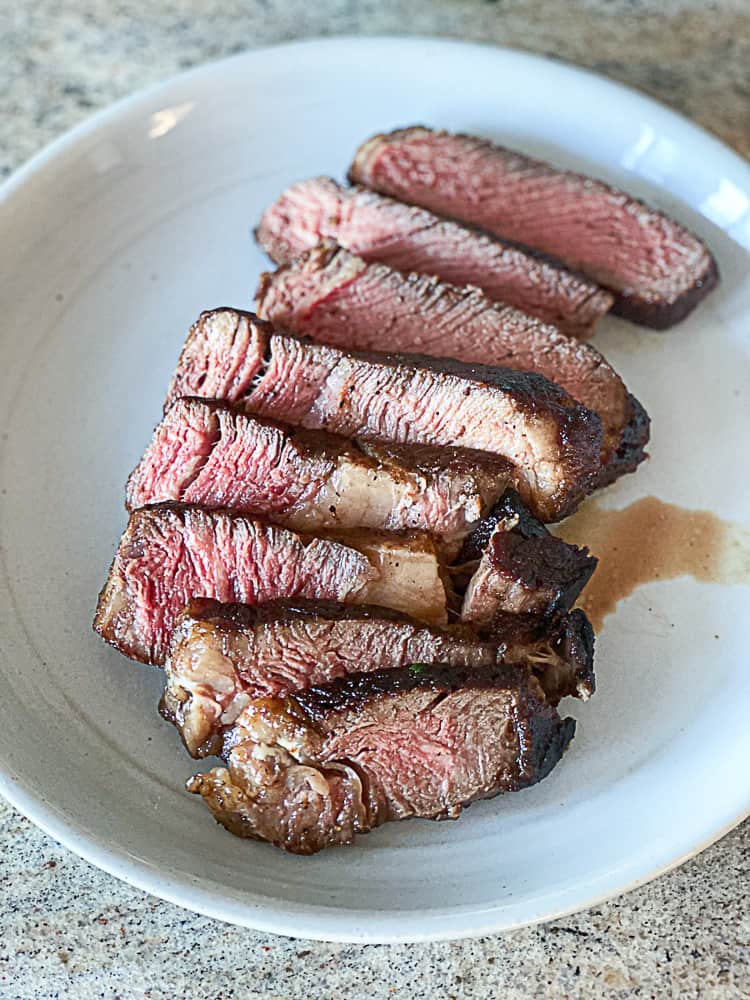 Memorial Day (last Sunday in May)
Grilled Steak Dinner For Memorial Day
Feel like going all-out for a Memorial Day meal to… remember? Try herb-topped dishes like this sous vide porterhouse steak, served with sous vide asparagus and a potatoes side dish.
Or start with any steak recipe, and use this delicious flank steak marinade to tenderize the meat.
Blackened Chicken Salad Sandwiches
Easy to make ahead, easy to take along, these Blackened Chicken Salad Sandwiches are the perfect picnic food for a Memorial Day picnic or fun spring outing. But you don't have to go anywhere to enjoy them— just take the tablecloth out to the backyard or porch and call it a day!
Sous Vide Burgers from Scratch
Burgers could qualify for almost all national food days, couldn't they? Amazingly juicy and full of flavor, these homemade sous vide burgers from scratch taste so different from the commercially prepared project you'll hardly want to call it by the same name. I cook these at 138º for 45 minutes, then finish them with a sear in my cast iron skillet.
Here's a recipe for making burger patties from scratch.
National Coq Au Vin Day (May 29)
Haven't heard of National Coq Au Vin Day?? Well, it's a French holiday where people go all out Julia Childs style, making chicken braised with wine, lardons, mushrooms, and garlic.
For a DIY version, make this sous vide whole chicken and sauteed mushrooms with garlic and wine.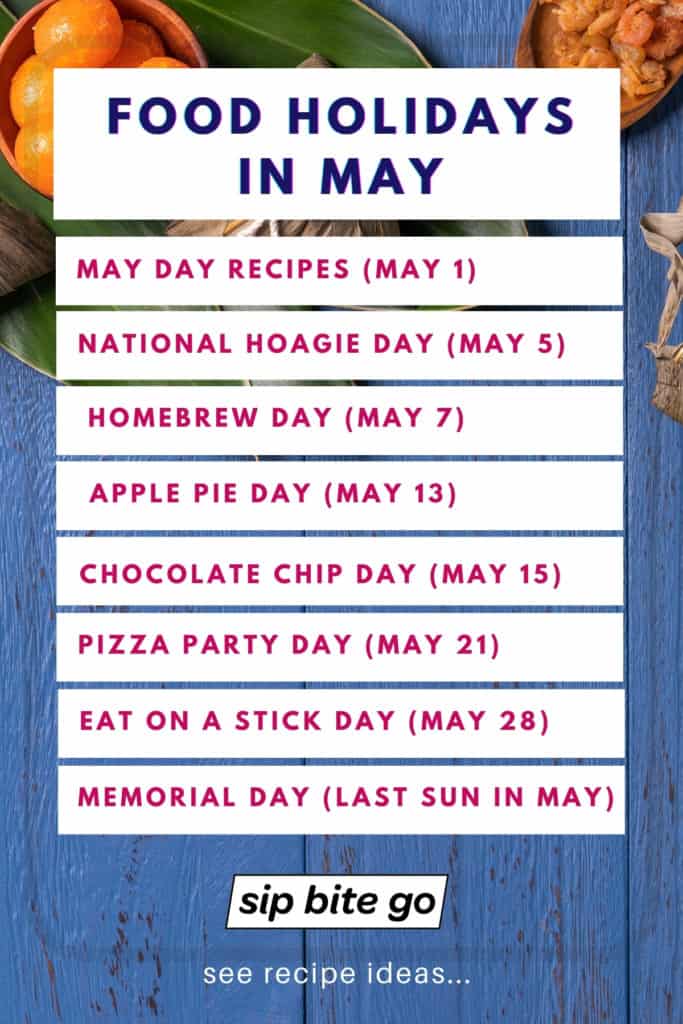 Looking forward to these May food holidays?
Now, if you're a foodie like me, you probably think national food days are just an excuse to enjoy themed cooking and bringing together people with food. I couldn't agree more! See what I'm cooking this week on Instagram @sipbitego.
More Monthly Food Holidays
Cook In-Season Food