As I set up my own windowsill herb garden, I interviewed experts to learn everything I could it turned into this guide to popular herbs that thrive inside. Their wisdom was too good not to share, so here you have it: tips for growing popular herbs indoors, in your kitchen.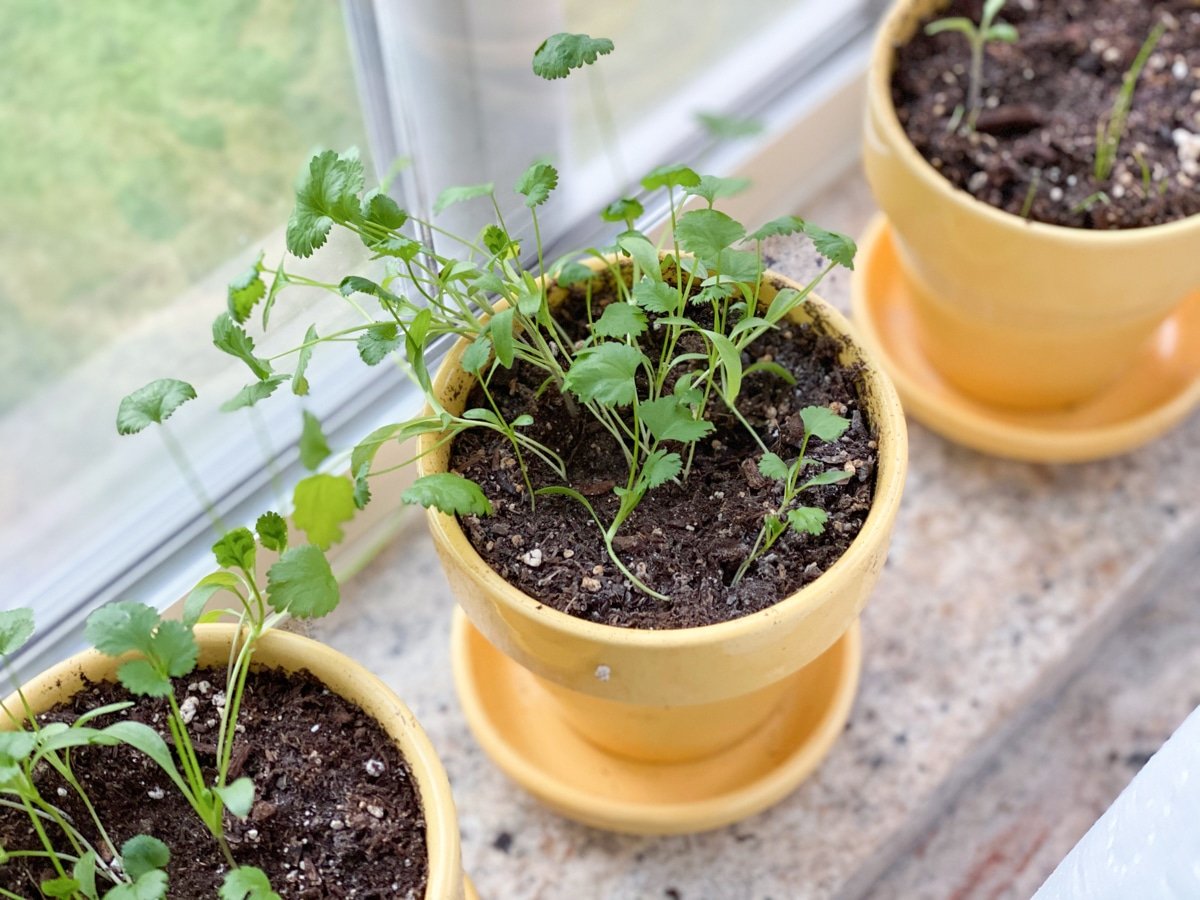 The big ones on my list to tackle were basil (think pesto and Caprese cucumber salads), rosemary, parsley, cilantro (for make-ahead Mexican salad) and chives to garnish dishes like sous vide pork chops.
Remember, though, you don't have to do it all!
In fact, one very important piece of advice from one of my experts, Kevin Rodrigues of the Gardening Mentor, was this one: 
"Another tip for beginners is to start small. Choose one herb that you enjoy and start growing that in the garden. It's common for beginners to be enthusiastic and try to grow a ton of herbs which can overwhelm you."
Start with your favorite— if not one, then two or three that you really love to use in cooking. Once you've got them to a good start, you can add in a few more. 
Turn your kitchen into a culinary herb garden with tips from experts on how to grow herbs at home for cooking.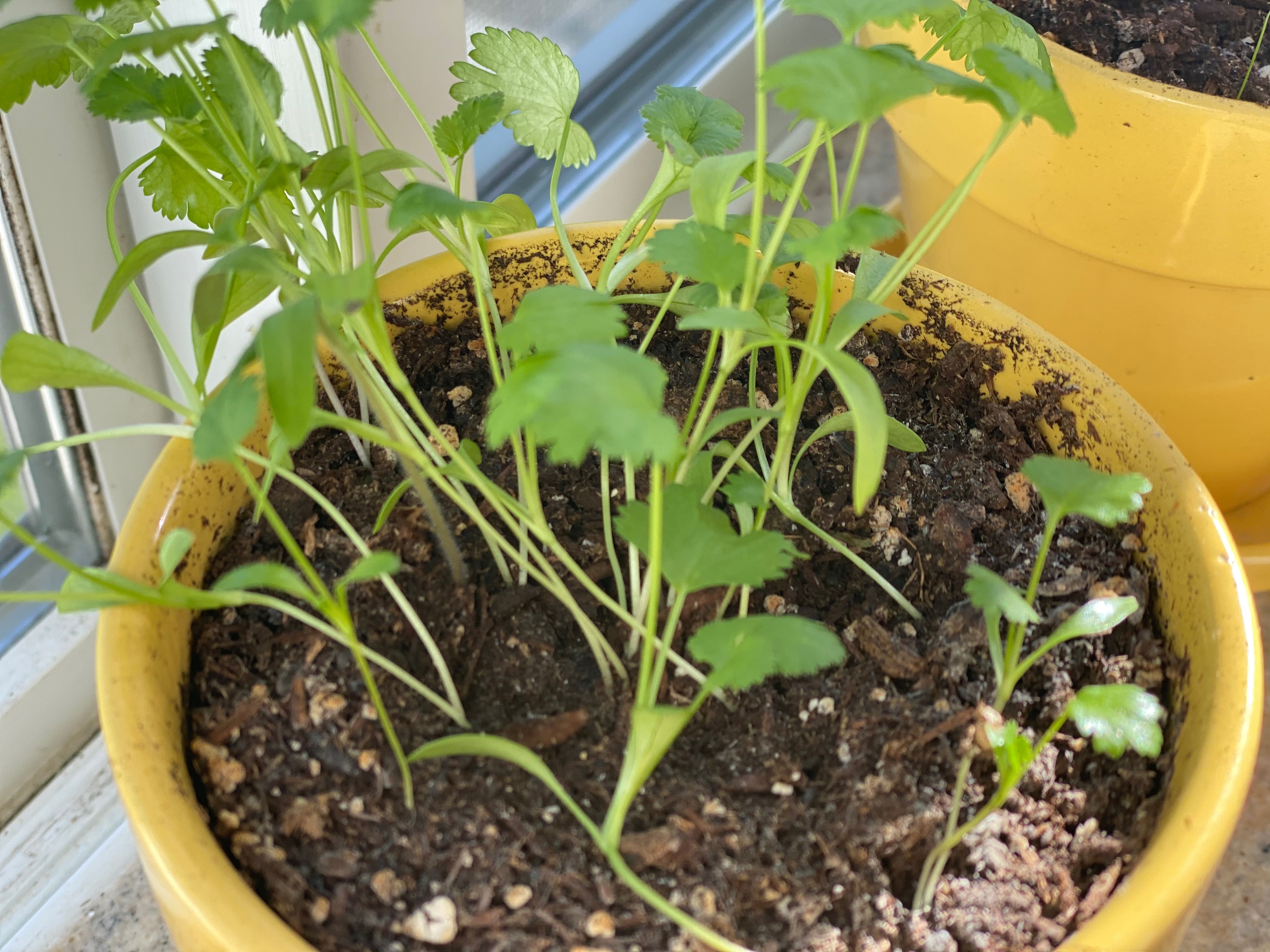 Growing Herbs Indoors: Plant Specific Tips 
Susan Brandt of Blooming Secrets has this herb-specific advice for us all…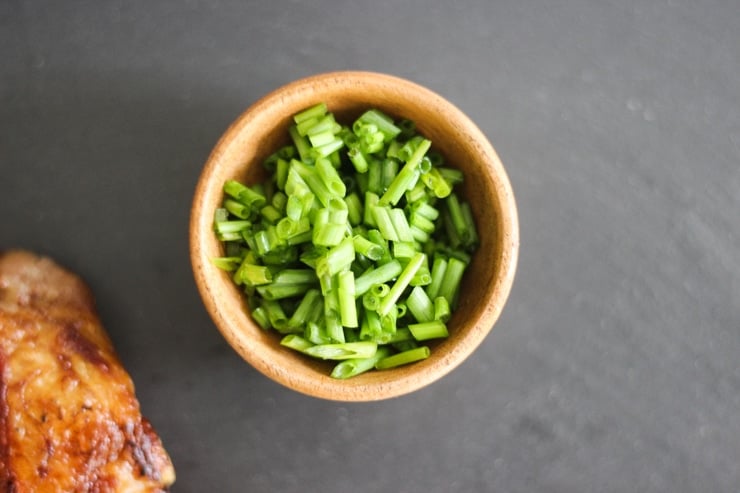 Chives – One of the easiest herbs to grow indoors. They don't need as much light either!
Mint – A very hearty herb that also doesn't require as much light. This herb can even be started from seeds.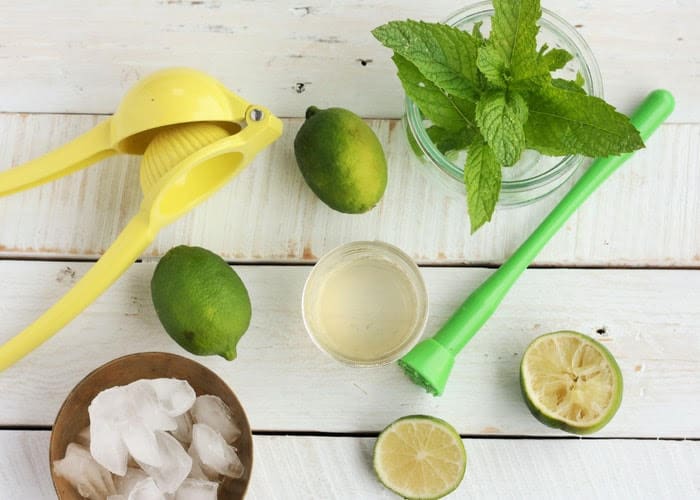 If you're thinking of trying mint, Sarah Cook from Sustainable Cooks points out "mint MUST be grown in a container or it will take over everything!" — even if you decide to plant it outside. She loves to use fresh mint in her signature mojitos. 
Parsley – Like Chives and Mint, Parsley doesn't require a lot of light but it is a slow grower. Be sure not to harvest too many leaves at any one time.
Oregano– If you have a location where you can give this plant 6 to 8 hours of sunlight than you can give this one a try. The Greek varieties are sometimes easier to grow indoors.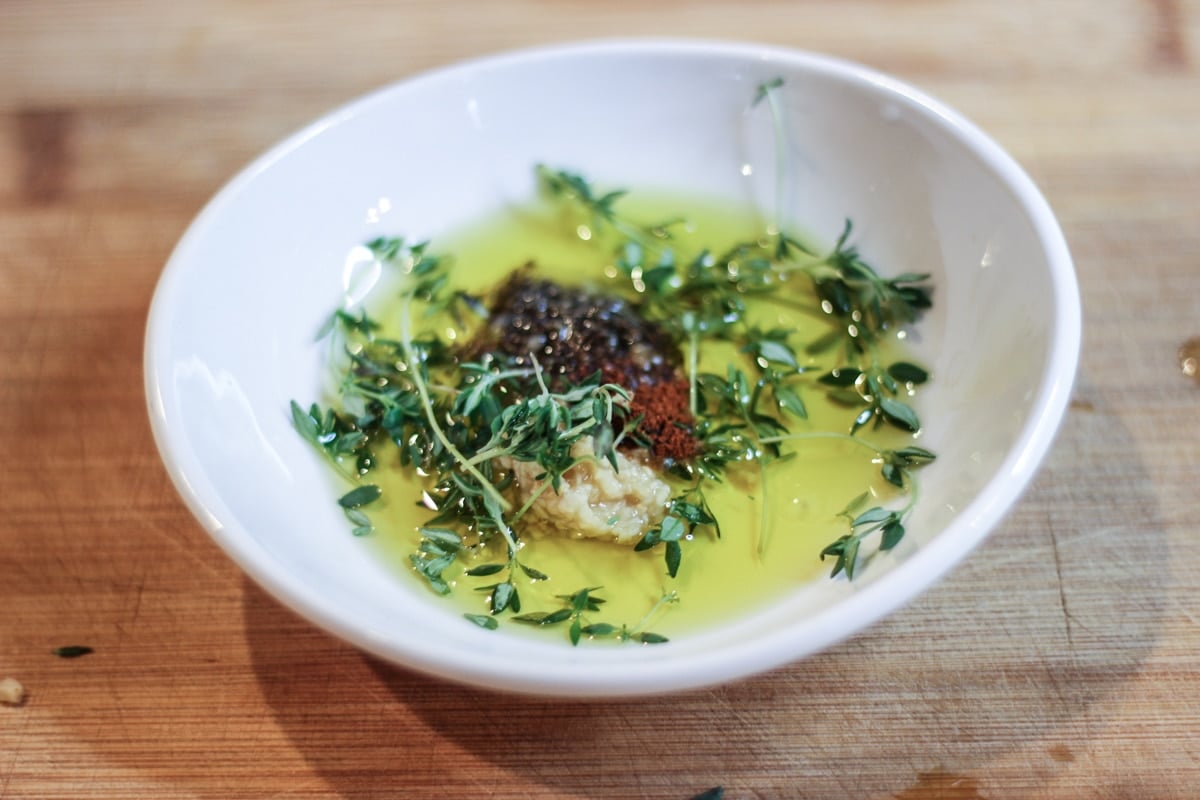 Thyme – Like Oregano this requires a lot of light. If you can't provide a Southern window or supplemental light such as a grow light you may want to skip this herb and try something else.
One of my favorite ways to use fresh thyme is to mix it with garlic and olive oil to brush on sous vide chicken.
Rosemary– This herb does not like a lot of water and the soil doesn't have to be all that rich either. It will also need 6 to 8 hours of sunlight a day in order to thrive indoors.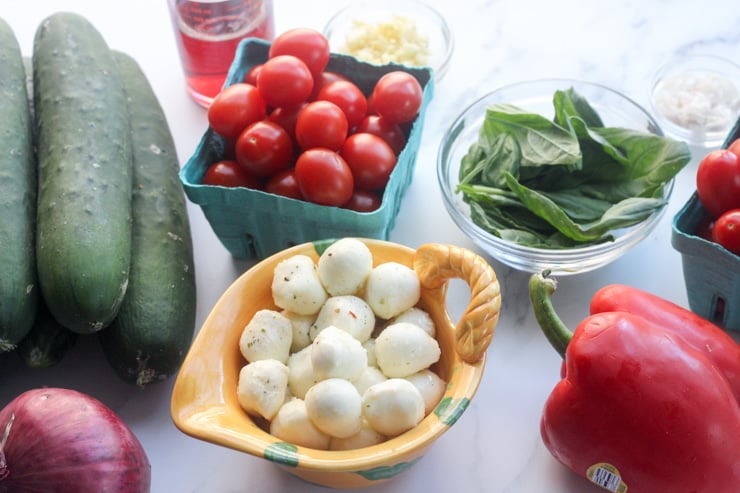 Basil – This may actually be one of the toughest herbs to grow indoors! It requires up to 10 hours of sunlight a day and temperatures need to be consistently in the 70's both day and night for it to grow properly.
Love all things sustainability and minimalist? Check out this podcast episode about food minimalism for helpful tips!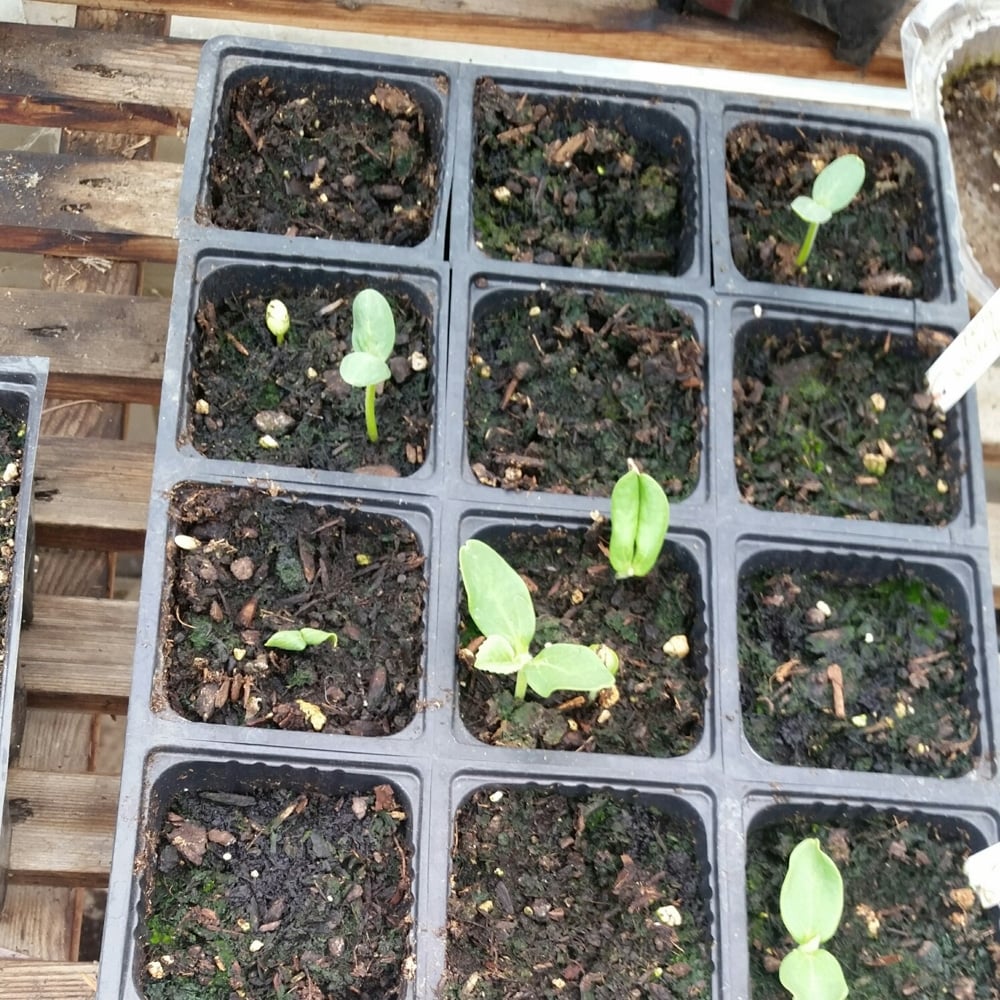 Cilantro – For me, this is one of the easiest herbs to grow and it's tasty in so many different dishes from breakfast tacos to quesadillas to sous vide NY strip.
Every Herb Grown Indoors Has its Own Rhythm
Erika Nolan, founder and president of Instar, shares this piece of information:
"Understand that some herbs like Basil and Cilantro are annuals and will die back at the end of their growing season. Perennials like the Mediterranean Group plus Sage, Lemongrass and more, will appreciate a major annual cutback for fresh growth opposed to old, woody growth that is difficult to harvest."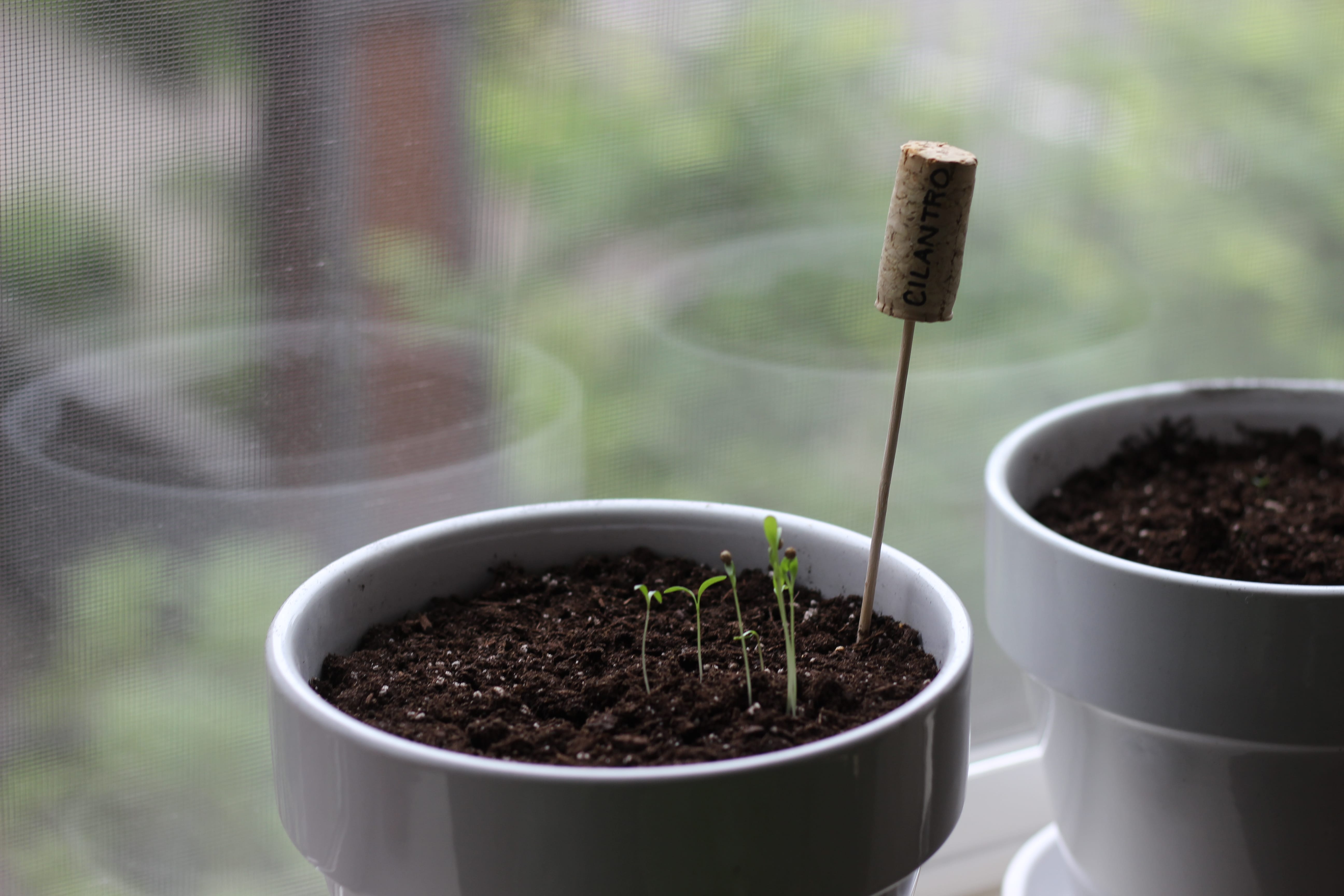 Indoor herbs that come back year after year
That "Mediterranean group of herbs" Erika refers to includes rosemary, lavender, thyme and oregano—all herbs which like dry, temperate environments. 
One Thing They All Need: Patience
But though every plant has its own personal 'ideal environment', there's one thing they all need: TLC, daily attention, and patience!  Chris from The Daring Kitchen tells us:
"Growing anything from a seed can be a difficult task, but there's one essential tool that you need when growing herbs instead of regular vegetables, and that's patience.
Herb seeds can take a long time to germinate.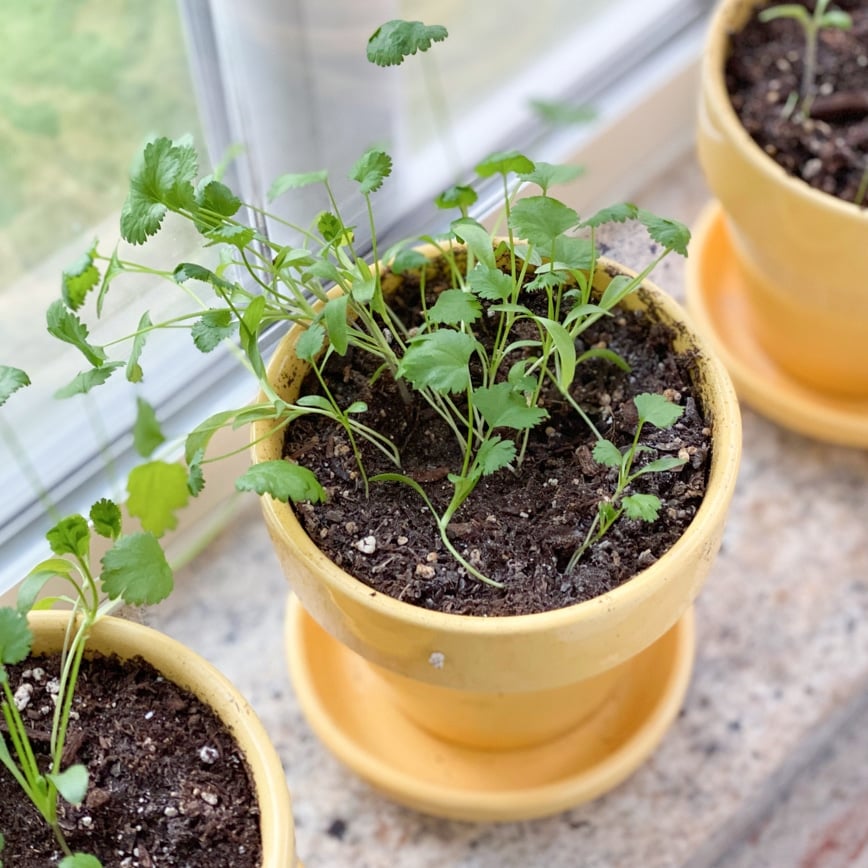 Some first-time herb growers get disheartened when they don't see quick results and often abandon their unsuccessful attempts—but these attempts weren't unsuccessful, they were just a little slow to start." 
Beginning with small plants makes growing herbs indoors much easier, and that's the way I started my own little windowsill herb garden! 
It's time to plant popular herbs that thrive inside
If you're growing an herb garden indoors this year, I'd love to see it. Spring is the time to make it happen, so you can enjoy fresh-tasting dishes throughout the Summer. Find me @sipbitego on Instagram to share your herbs with me.