Do you feel intimidated to start an herb garden? Not sure where to start on the journey to grow herbs at home for cooking? If so – let's turn that around! Today, you'll learn tips for growing herbs at home, with help from some gardening experts. Soon you can start a culinary garden of your own. Without a doubt, this will be as much of a goldmine for you to learn as it was to me!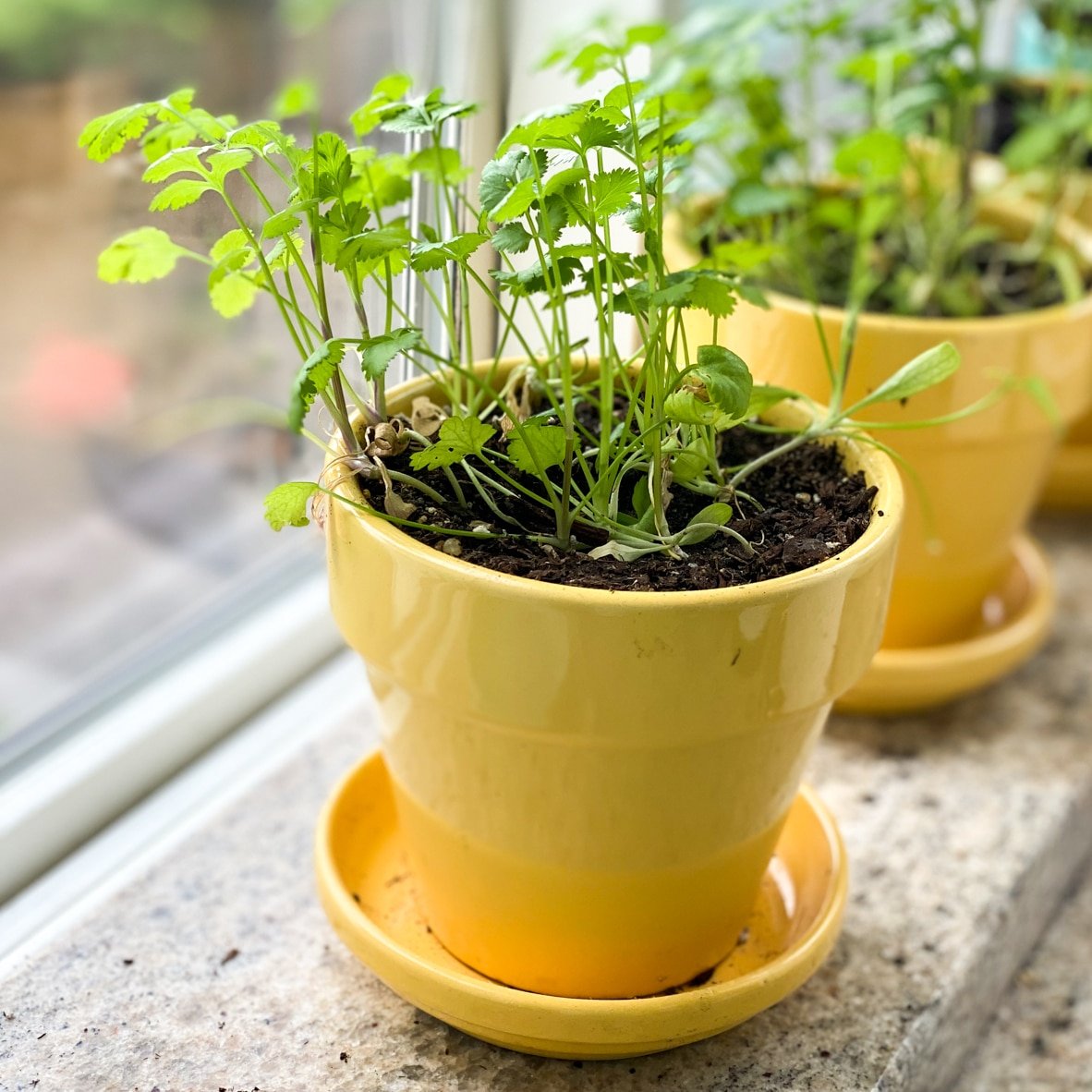 My journey to master growing herbs in container gardens indoors and outside has helped me create recipes on the fly and was a huge help when I was writing The Home Chef's Sous Vide Cookbook.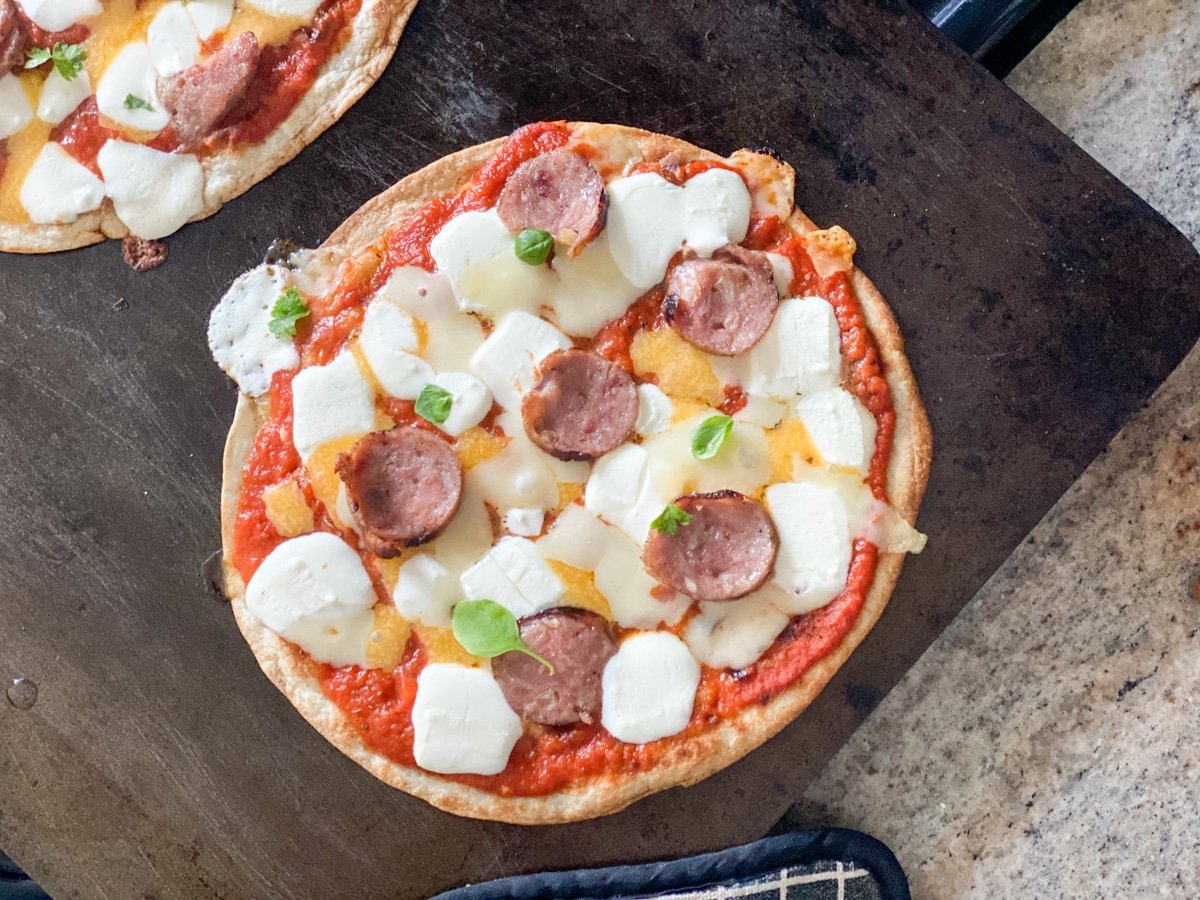 Love cooking with flavor? Then fresh herbs are where it's at!
Cooking with your own herbs means eating more restaurant-style food at home. When I first started dating Chef Hubs, I learned that some of the most popular dishes at his restaurant were made with fresh herbs.
Learn how to go about growing herbs for recipes with these tips from experts. Before you know it, you'll have a fresh herb garden to use for your own dishes.
So let's dive right into the basics for growing herbs at home to cook with on the fly.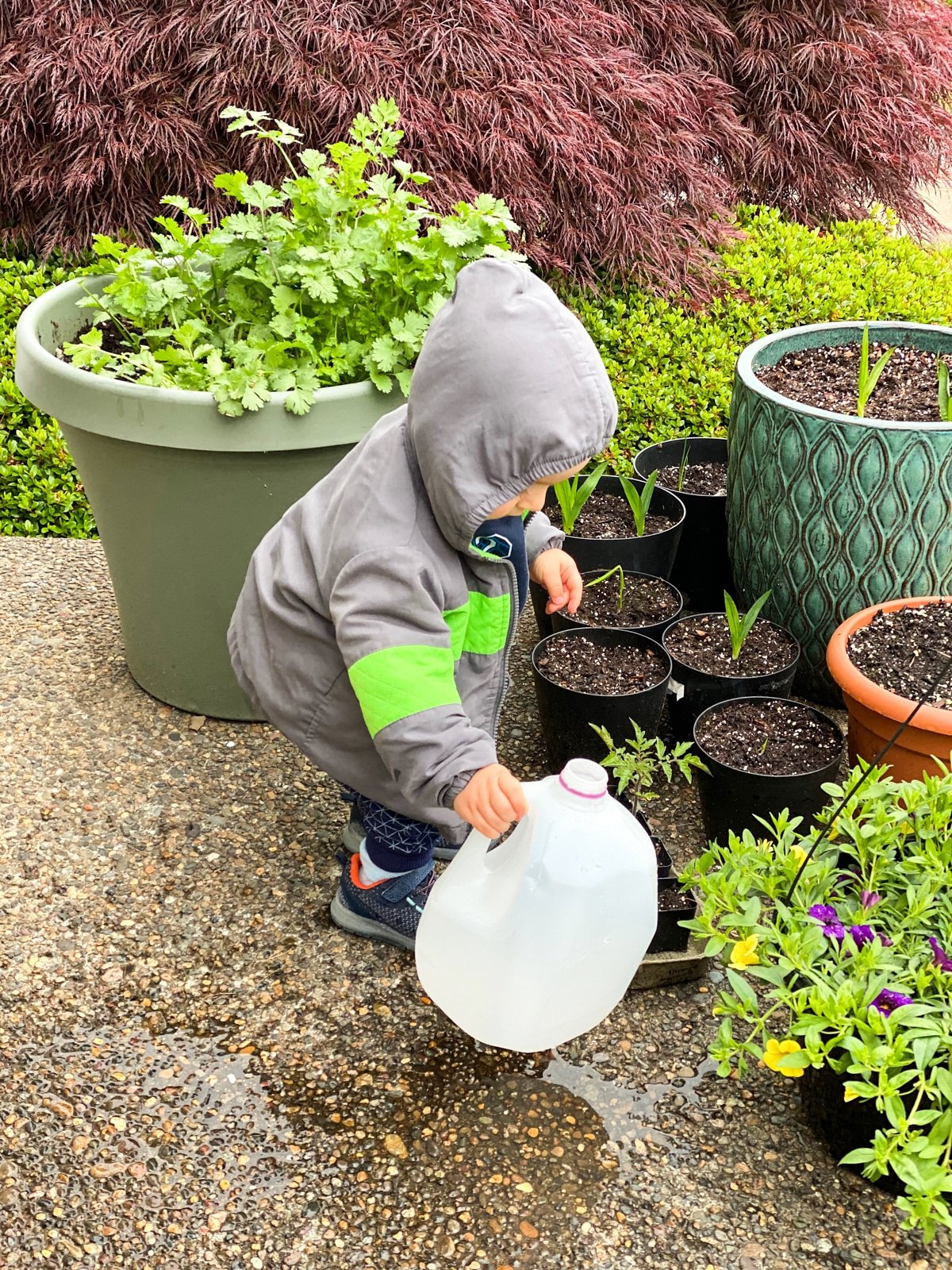 It seriously amazes me that my 1.5 year old is into plants. He's also into whisking eggs and loves when the pressure cooker releases steam — but, really, who doesn't?.
Can I put all my herbs in the same container?
It's so tempting to dump a bunch of random herb seeds into one container and call it a day. But is that the way to plant herbs?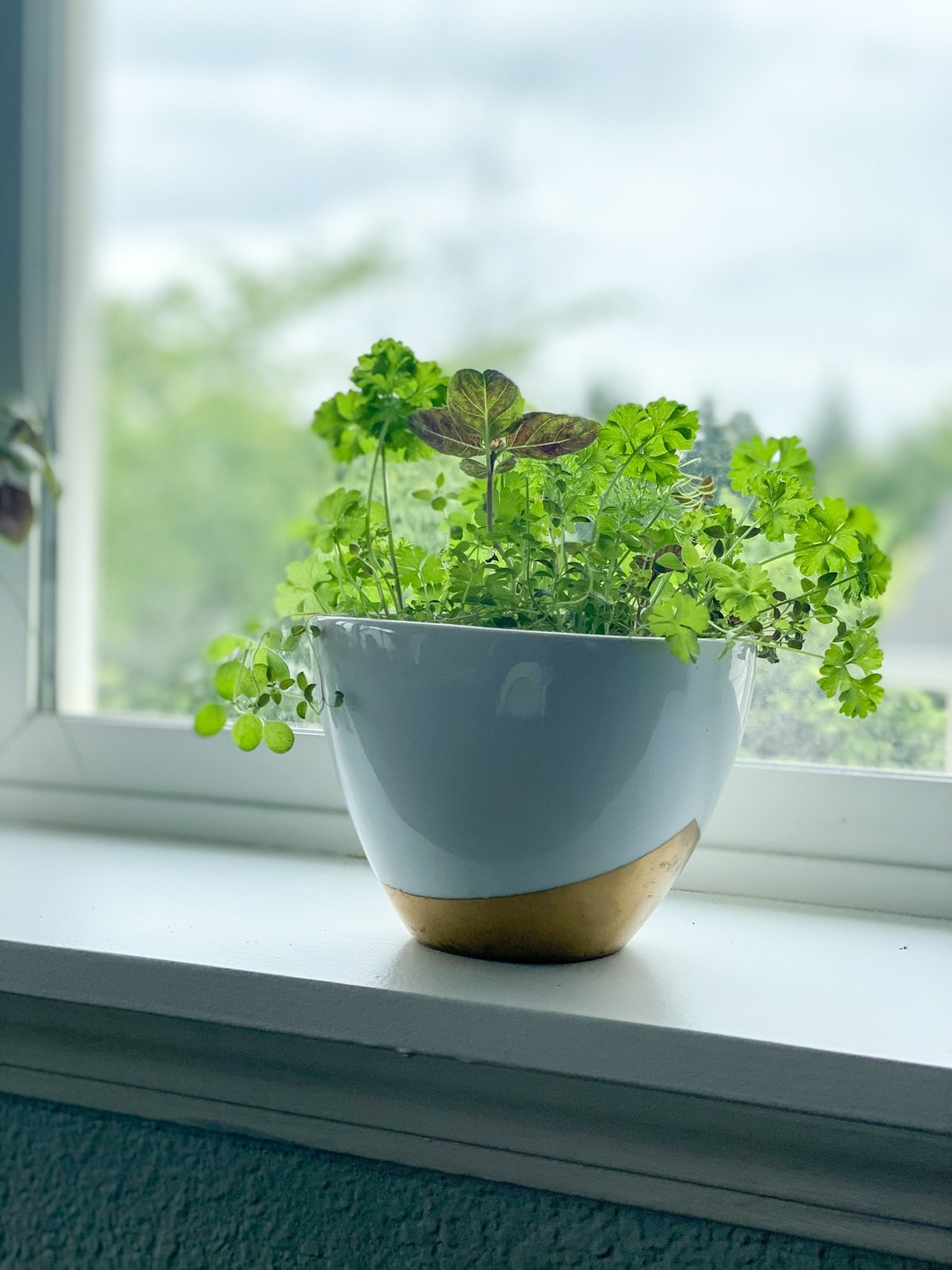 Well, as you can see above – I've done this!
"This was a big question I had, before mastering growing herbs at home for cooking" says Susan Brandt of Blooming Secrets. Each herb may have its own needs which conflict with another herb that you are trying to grow in the same pot.
For example, mint and parsley prefer moist soil. Rosemary, thyme, and sage do not.
Putting them all together is a recipe for disaster since they don't have the same watering needs! Each herb should have its own container with a drainage hole in the bottom. You should choose pots that fit your personal style but they should be at least 6 inches in diameter to leave ample room for the herbs to grow."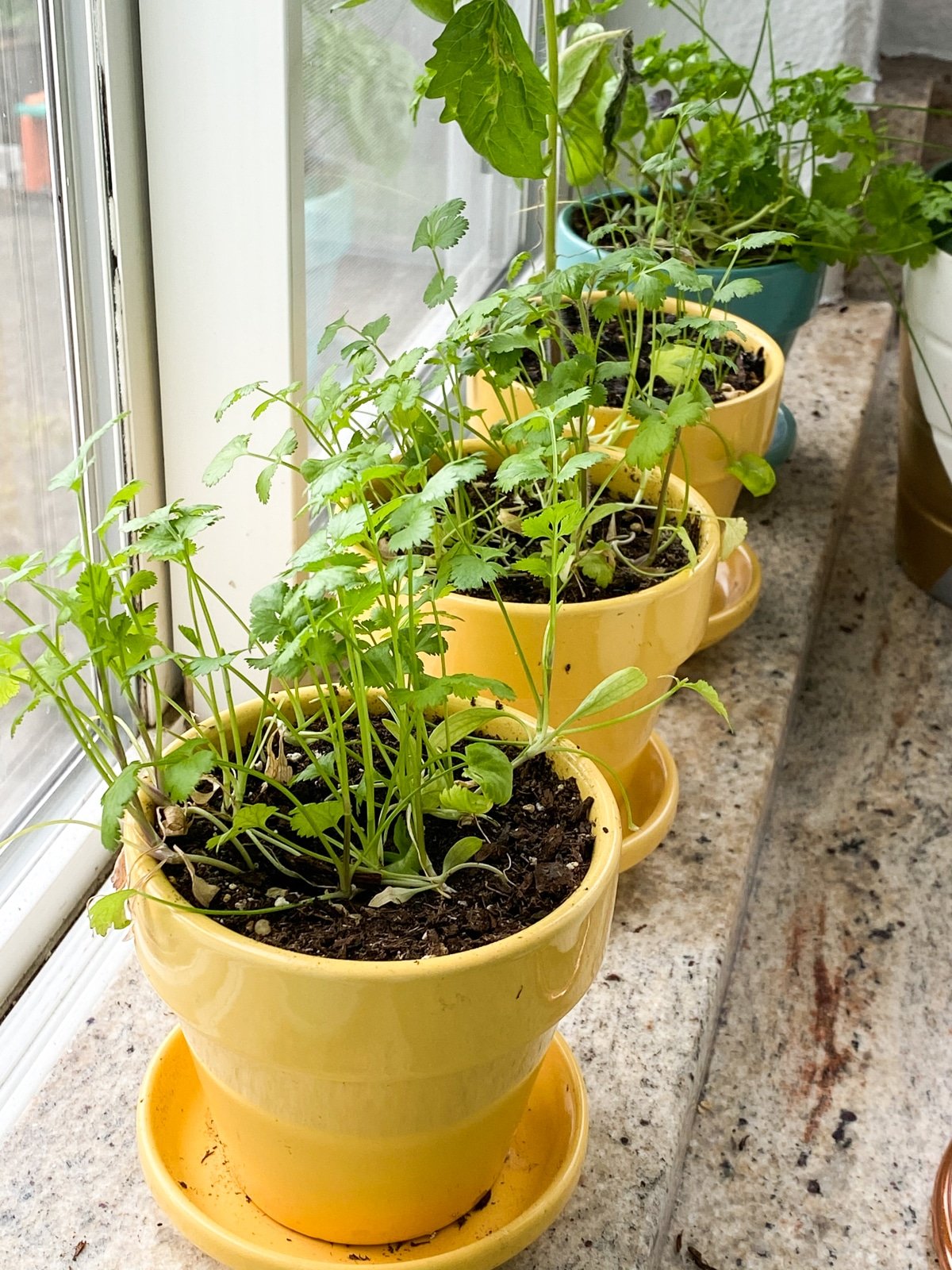 How do I harvest my indoor herb garden?
Once you learn how to grow your own herbs at home for cooking, the flavor combinations are endless. But when can you harvest herbs grown indoors?
Shelby DeVore, founder of Farminence has some tips…
"To harvest herbs with woody growth [like lavender, oregano, sage, thyme, and rosemary], you can either snip the ends of the stems off or remove the leaves from the stem.
Snipping off the ends of the stem encourages bushy growth that will make your plant look fuller."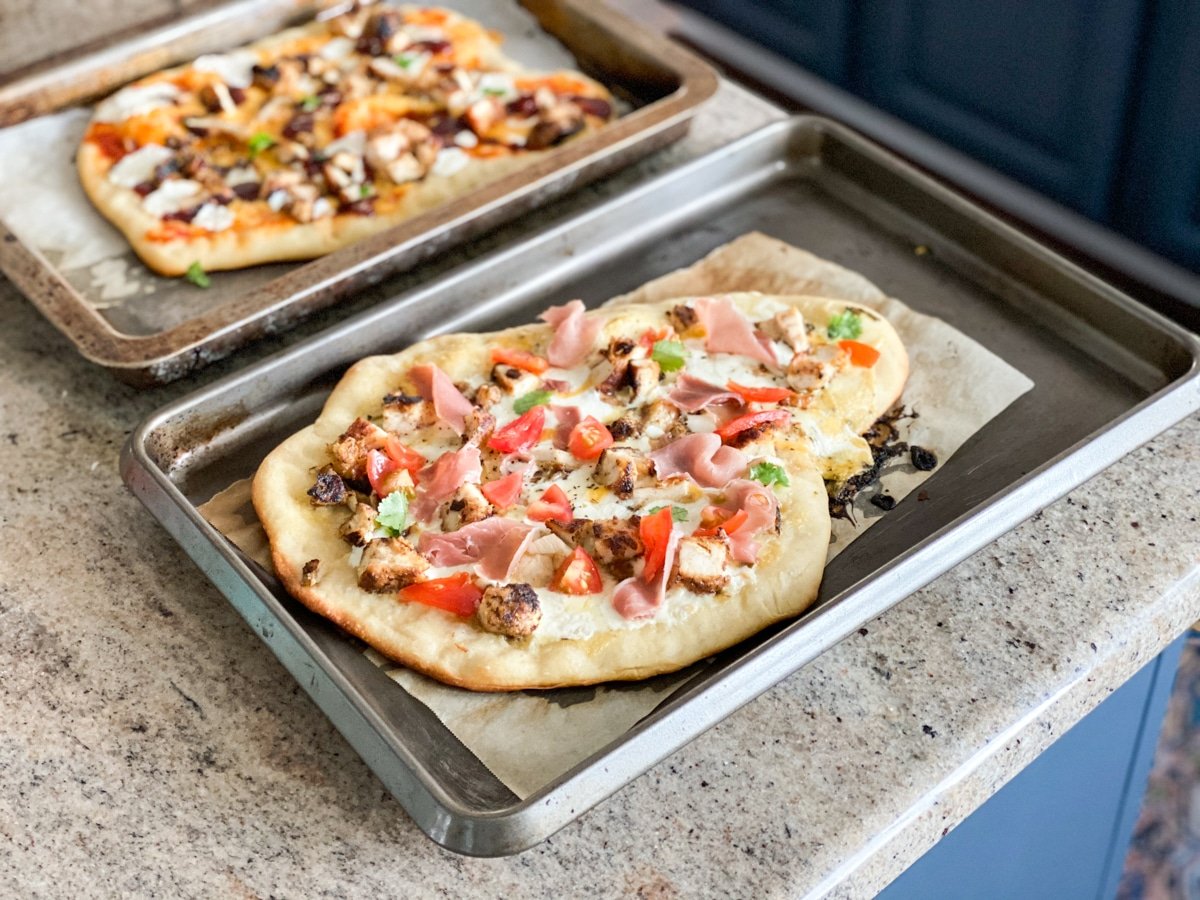 But what about other types of herbs? Ones without woody growth?
Shelby goes on to say, "Herbs that have green growth [like thyme, mint, oregano, rosemary, chives, and cilantro] rather than woody growth can be harvested with a pair of scissors.
Simply snip off the part of the plant that you want to use, preferably right when you want to use it. Be careful not to snip all of the leaves at once, since this will usually kill the plant."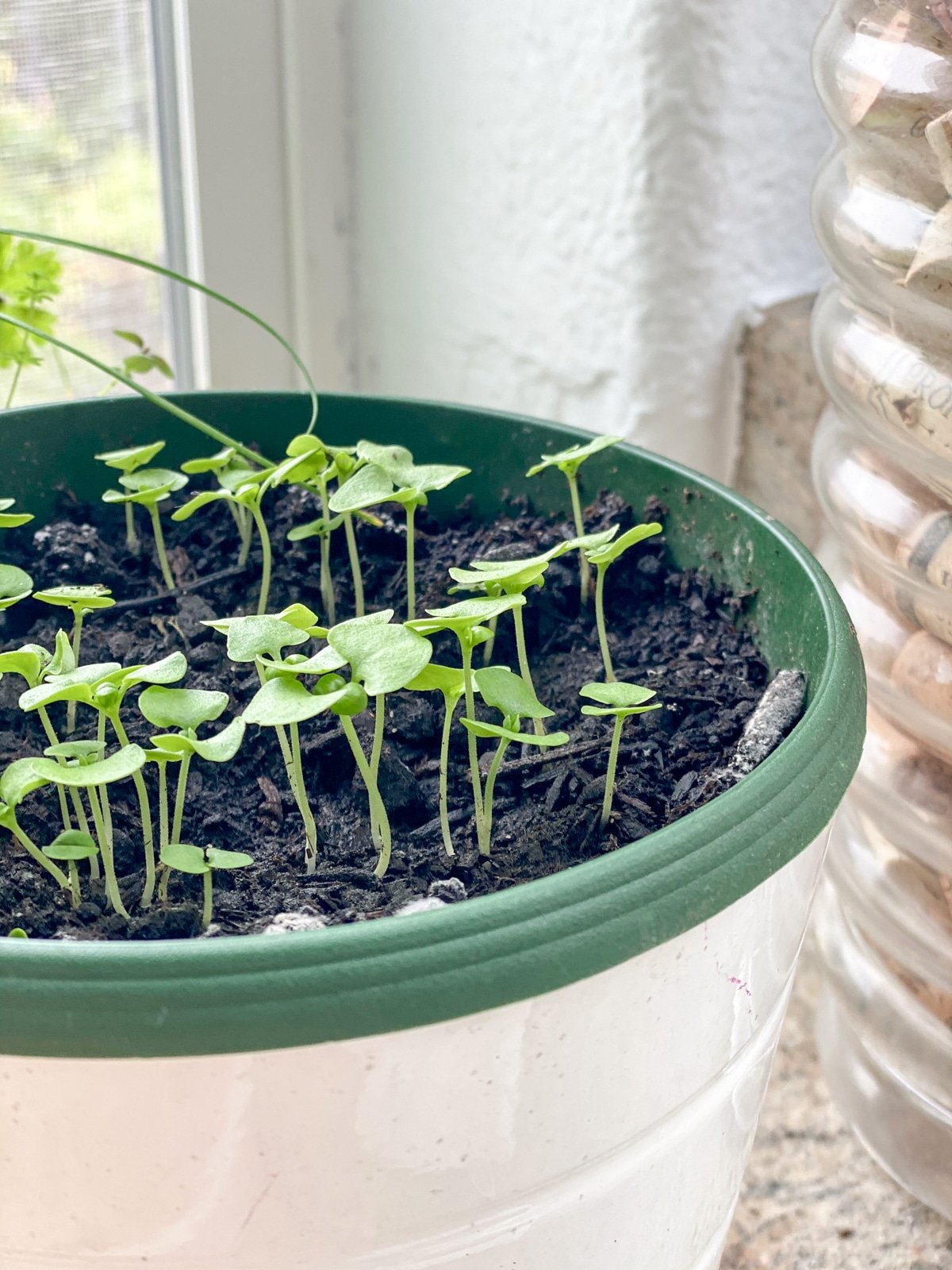 For more details on indoor herb gardens, see this post on herbs that thrive inside.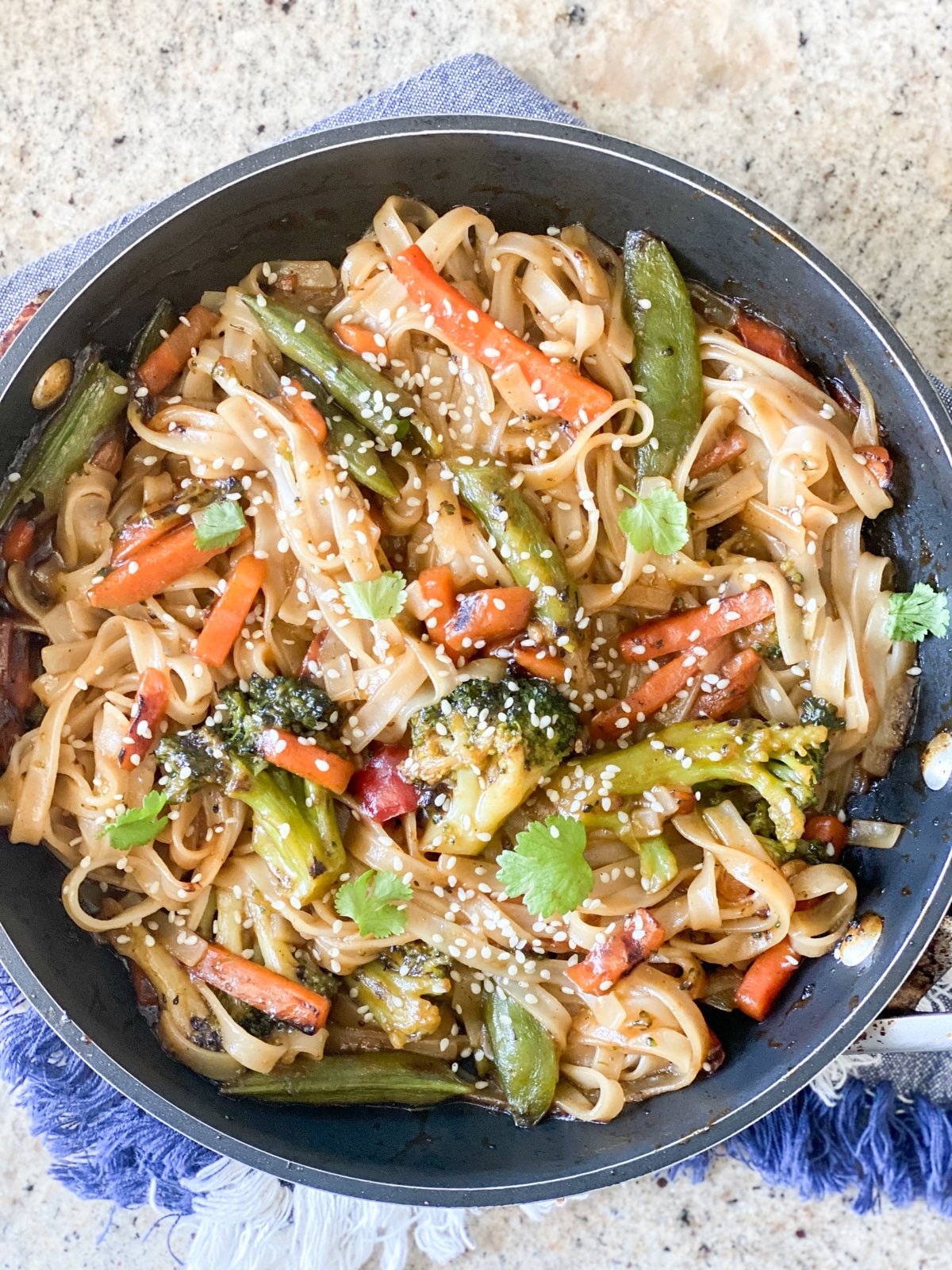 Get the recipe for this stir fry with frozen vegetables
When will my herbs start to grow?
It can be so frustrating to wait… and wait… and wait… especially when you want to use your herbs in recipes. Over the years, I've done many experiments and find that when I plant herbs indoors, they always take longer to grow.
To help them grow faster, use the sunniest windows to grow herbs indoors. Guest bedrooms are usually great for this purpose – as long as you don't forget to water them.
Chris at The Daring Kitchen has something to add…
"Some herb seeds can take up to four weeks to germinate. If you haven't seen results after four weeks, then you can give up and try again, but until the four-week marker you can still keep your fingers crossed!"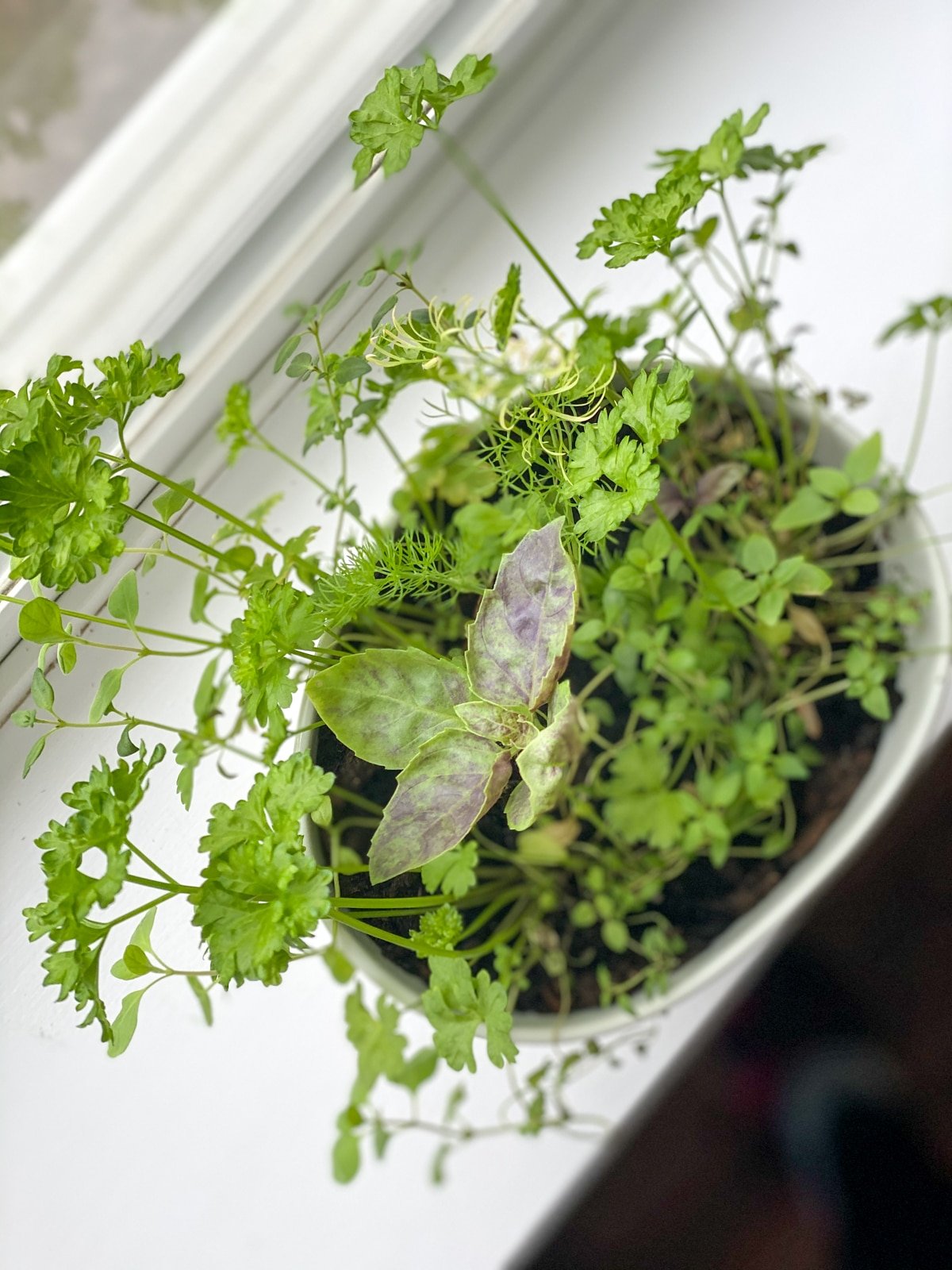 How often do I need to check in on my herbs?
For a lot of indoor plants, leaving them alone is usually crucial to their success. Many of my indoor plant favorites from pothos to pilea don't like to be watered more than once a week.
But herbs are different.
Plant whisperer, Shelby DeVore from Farminence says, "I'm not saying that you have to baby them several times a day, but take a minute or two each day to check on your herb plants.
Herb plants are going to quickly let you know when something isn't right.
If you provide your herbs with plenty of rich soil, light, and water, they will grow well. Herbs that aren't getting their needs met will turn yellow, wilt, or start to lose leaves. If you catch this early, you can bring them back easily.
Waiting a day or two could make the difference in your herb making it or not, so it's important to check them each day."
How much light herbs need to grow?
More light is usually better!
Susan Brandt of Blooming Secrets shares, "Some herbs require more light than others.
It is recommended that your herbs receive at least 6 hours of sunlight per day and if you can't get that in a sunny windowsill you may have to provide some supplemental lighting in the form of fluorescent grow lights."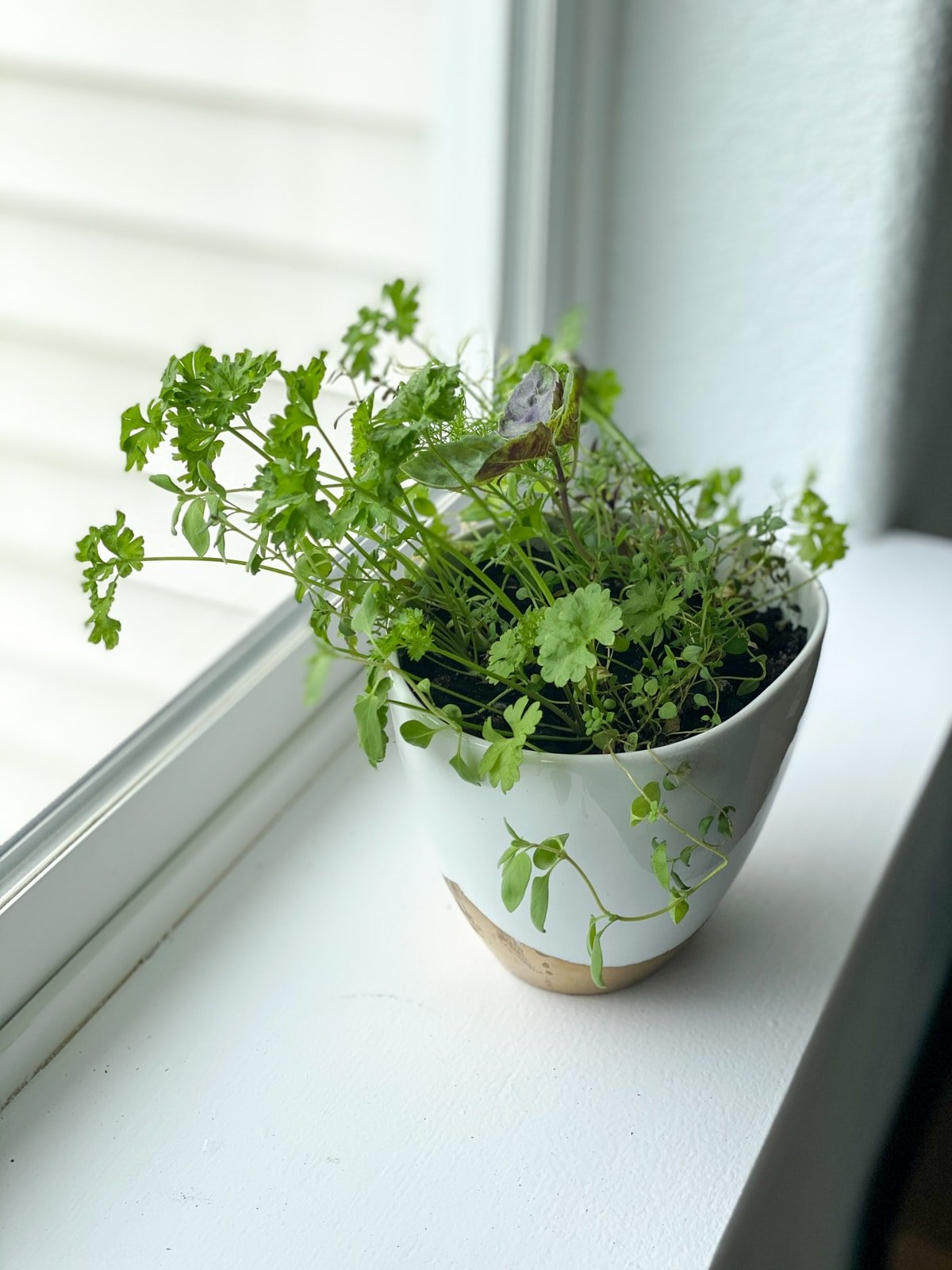 Should I invest in hydroponics?
For beginners, I'd skip hydroponics.
It really depends on whether or not you want to and can competently care for not only plants but also fish.
"These systems require a delicate balance of both fish and plant health" says Shelby DeVore of Farminence.
"It can be easy to harm either the plants or the fish. Yes, they look neat and they're a really good concept, but they aren't a good fit for someone that is just getting started."
No, really — you can grow herbs at home, too!
These basics should get you started logistically, but here's my story with herbs and cooking to give you a confidence boost before you go.
Years ago: It seemed impossible to grow fresh herbs at home. As if I was born with a brown thumb and it may never turn green. Plants died on-the-regular around my house, and I had all but given up on bothering.
My recipes were limited to the dying herbs I bought once a week at the grocery store. Which really limited my creativity in the kitchen.
Fast forward to today.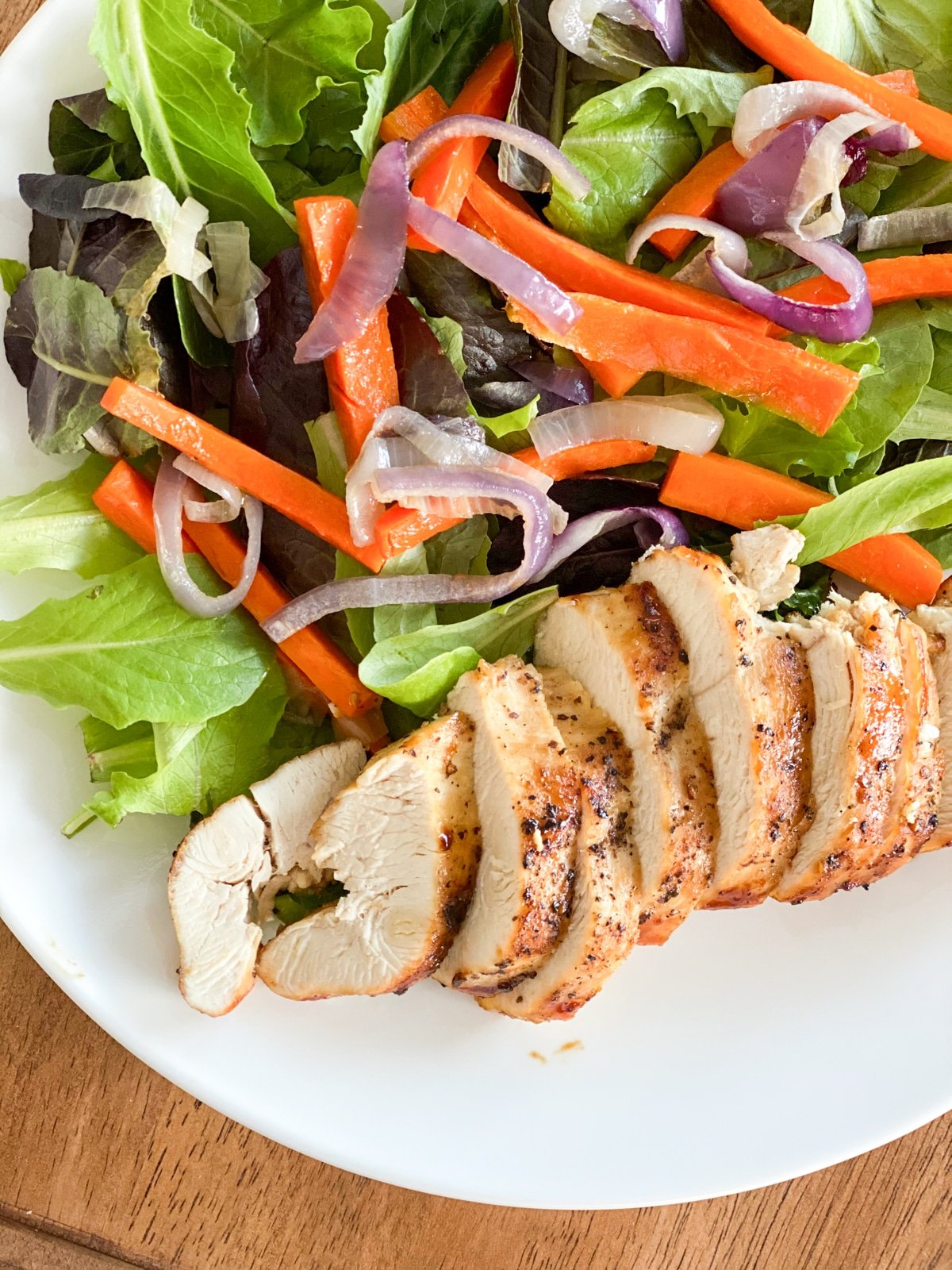 My own indoor herb garden is thriving to the point where my family enjoys fresh herbs on a daily basis. In the photo above, herbs are added to a sous vide chicken salad.
Cilantro is sprinkled on breakfast tacos.
Fresh basil leaves are the perfect topping for pizza made from store bought dough.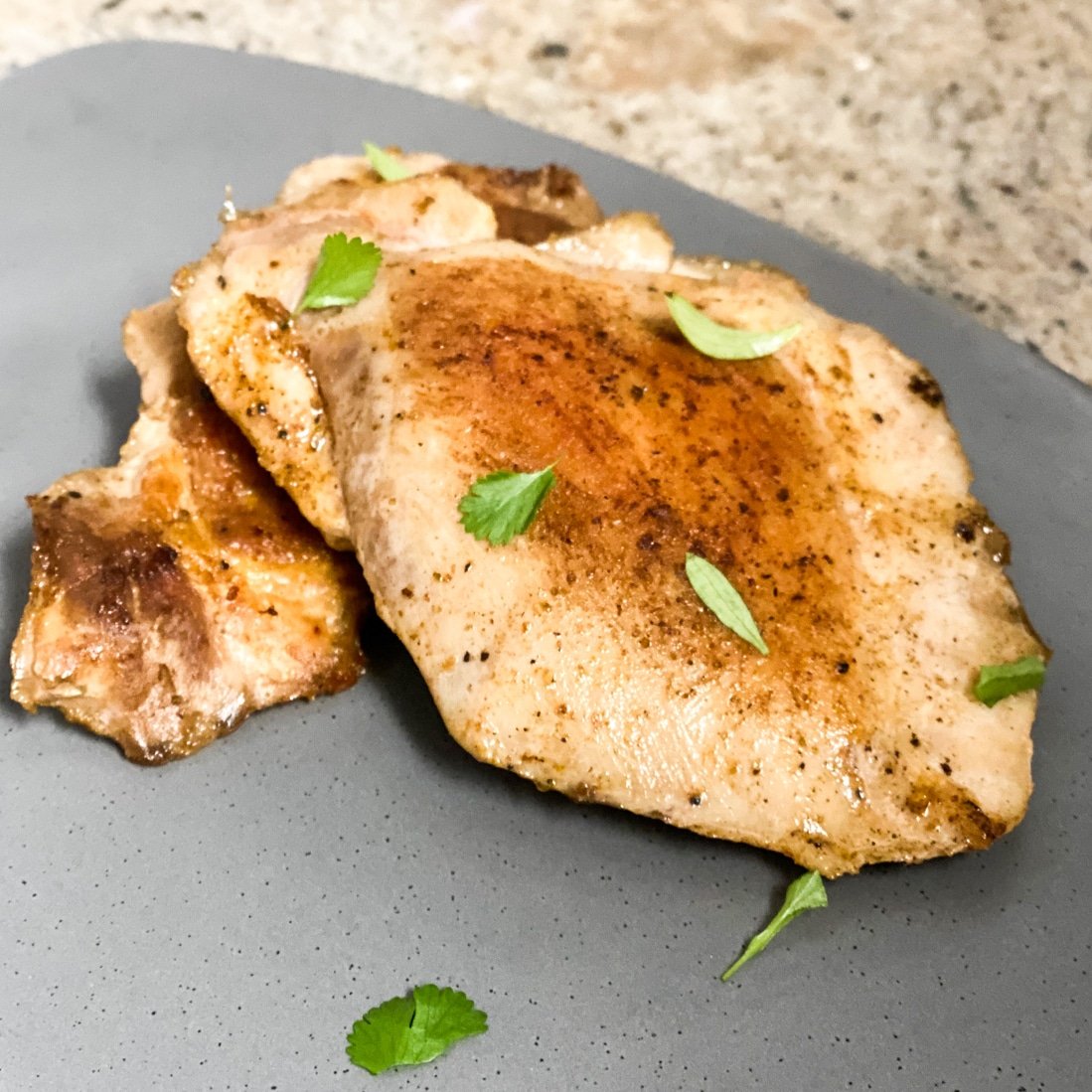 And fresh parsley and thyme are in some of my favorite sous vide recipes like the chicken thighs above.
Growing herbs is now a hobby for me, and I'm having fun learning more about it all the time!
I'd love to see pics of your own windowsill garden—and snapshots of the yummy recipes you create with the herbs. Find and tag me @sipbitego on Instagram.
Not sure what to grow? Learn more about herbs that thrive inside.
Wondering what's a hobby farm and how to start one? Farmer Nicole Gennetta from Heritage Acres Market chat's her beekeeping and backyard chicken hobby.