Want easy and simple ground beef recipes for family dinners? This list has you covered. Make comfort food weeknight meals with these recipe ideas. Let's dig in…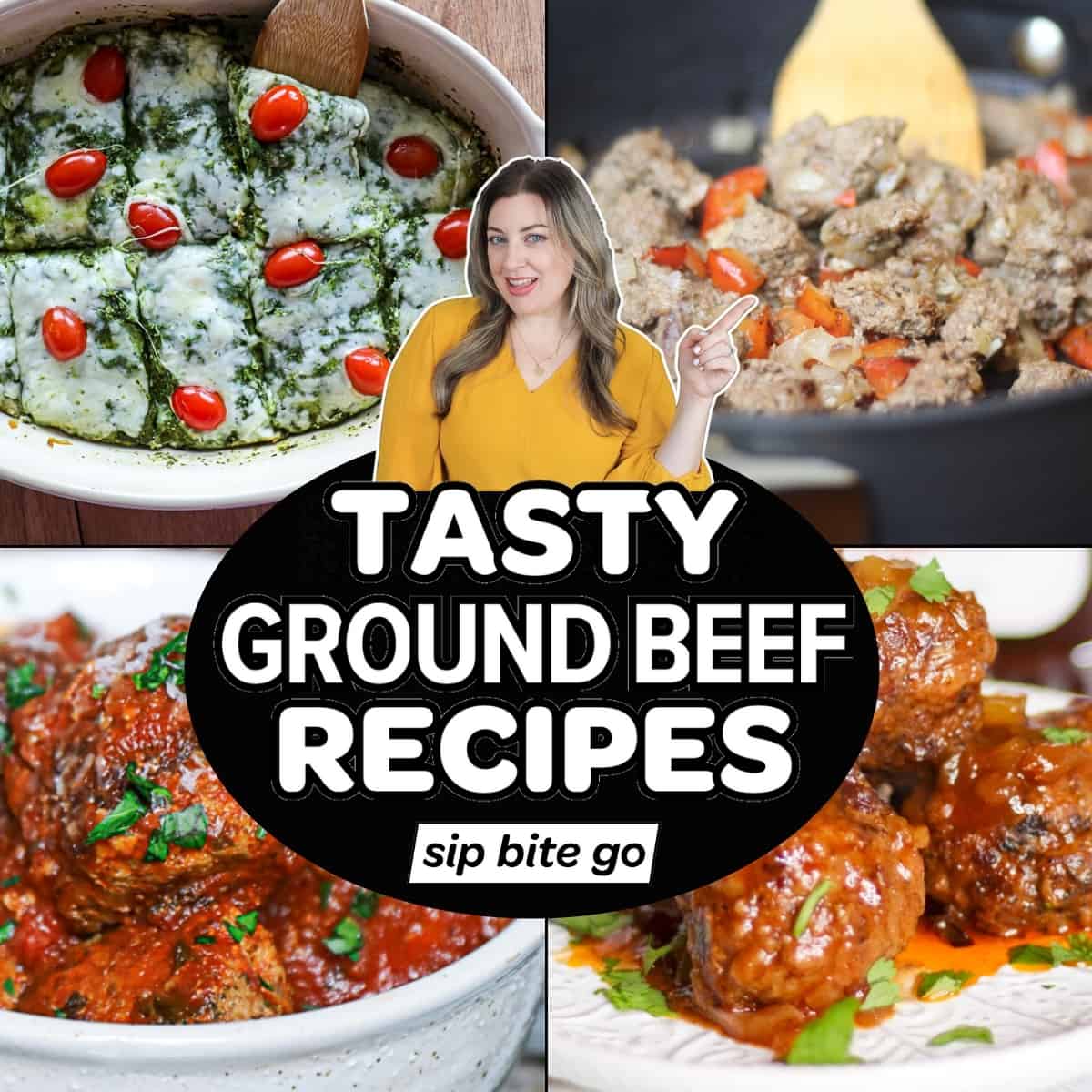 About these ground beef recipes
Super easy and simple ground beef recipes, anyone? If you're looking for delicious, minimal prep meals that will use that ground meat you already have in your freezer, you've come to the right place!
I've got easy ground beef casserole recipes with few ingredients, beef meatball recipes, and a host of easy ground beef dinner ideas that will keep your family excited to find out "what's for dinner".
Each of these recipes can be found on the restaurant style recipes index. You'll find a full list of ingredients, a recipe, and a full step-by-step tutorial for each one. Most have a video to go along with them, too!
Ground beef dishes for dinner
Ground beef pizza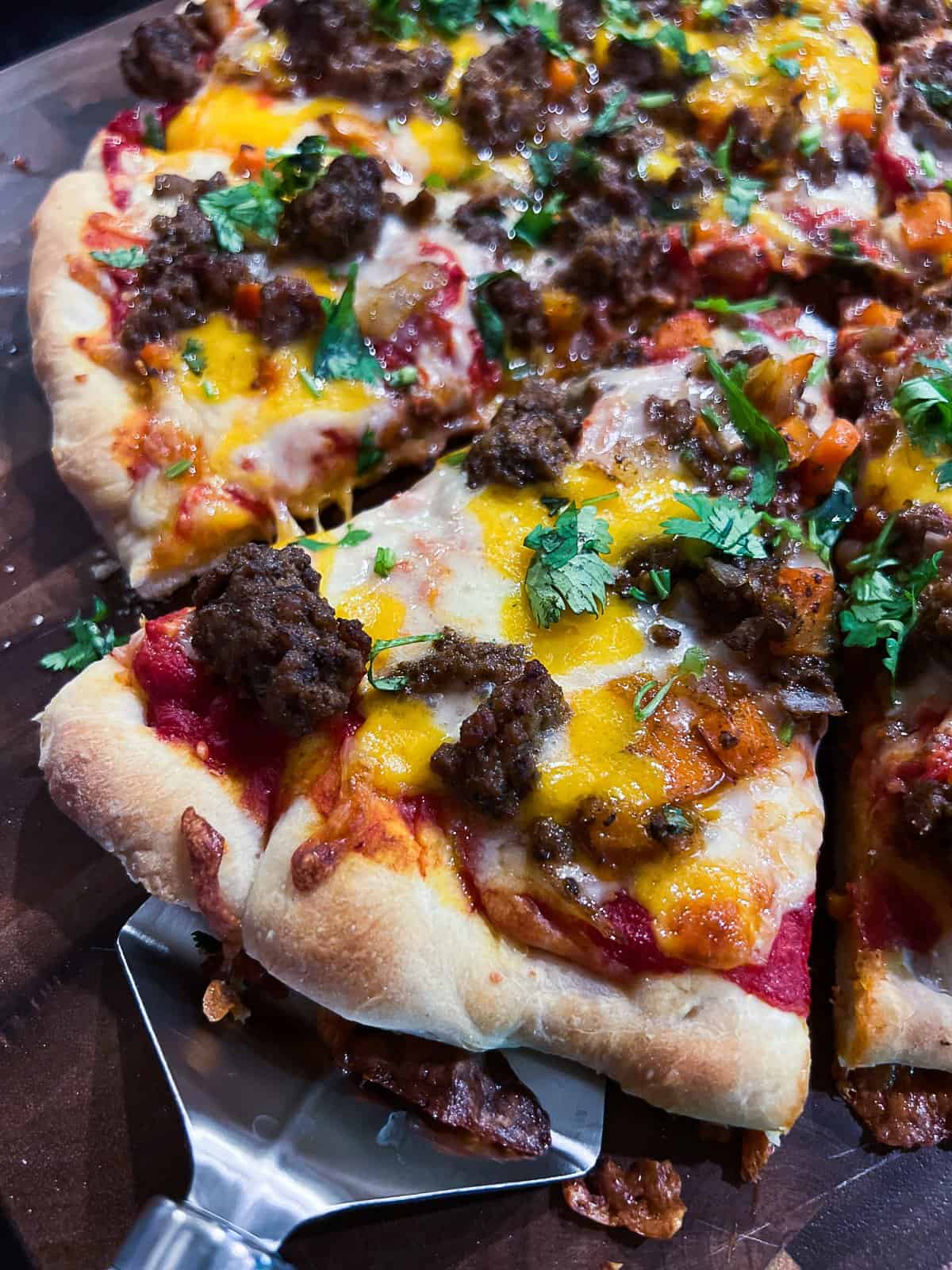 Like pizza? Try my smoked pizza or this taco-inspired ground beef pizza.
Cheesy Italian stuffed peppers
One family favorite at my house is cheesy Italian stuffed peppers, served on top of spaghetti or cauliflower rice (one of my favorite Trader Joe's must haves). Think big, juicy sometimes-smoked meatballs stuffed in red peppers, and melted mozzarella cheese just overflowing from the top.
This ground beef dinner is delicious paired with a Caesar salad, smoked mashed potatoes or another potato side dish. And if you're ambitious, make garlic bread or grill pan toast as well.
See how to cut bell peppers for fajitas.
Hawaiian meatballs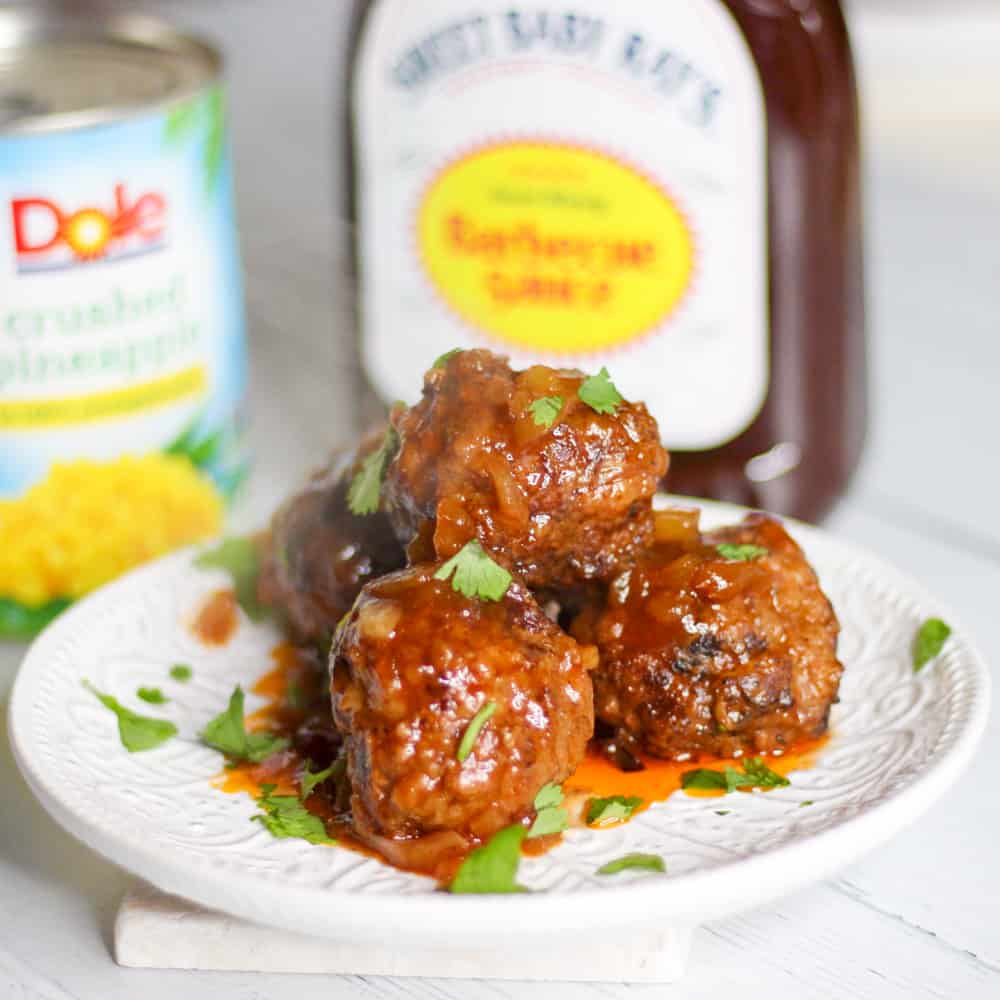 Tangy Hawaiian pineapple BBQ meatballs is a slow cooker meatball recipe that satisfies my cravings for a tangy, sweet and sour goodness to pair with the hearty beef flavor. The meatball recipe is fairly basic, and the ground meat is seasoned with orange pepper, onion, garlic, pepper and salt.
Where the action really happens is in the slow cooker, when your meatballs stew in a BBQ sauce with crushed pineapples. You can throw in a little soy sauce, too. The results? Seriously delicious. Top it with a sprinkle of ​​green onions for a beautiful dish.
Ground beef party dishes
Hawaiian Roll Meatball Sliders (Slow Cooker / Baked)
These tasty Hawaiian roll meatball sliders are great for parties and Sunday dinners for a crowd. They're formed with juicy 80/20 ground beef (don't use super lean ground beef), seared on the stove, then popped in the slow cooker to simmer all day in a simple tomato sauce. When it's time to serve them, toast up some air fryer recipe slider buns and serve them with parmesan cheese.
Ground beef casserole recipes
Italian stuffed shells with ground beef filling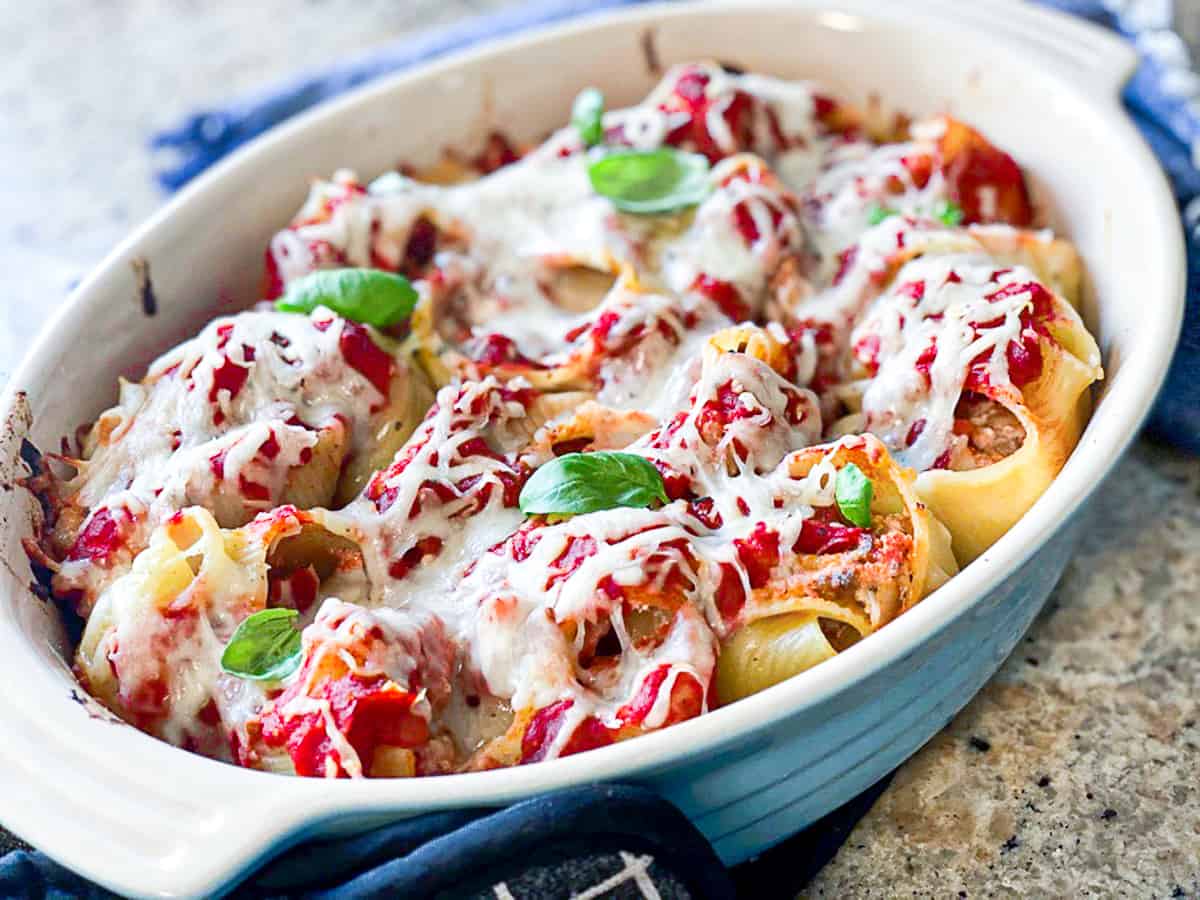 One of my favorite ways to use ground beef is in cheesy casseroles. They're quick to make, they never turn out wrong, and the leftovers are always delicious. Take for example Cheesy Italian stuffed shells with ground beef filling, an easy one dish meal that will leave everyone satisfied.
The jumbo shells are easy to stuff, and, once assembled, this casserole bakes up in less than half an hour. With store bought spaghetti sauce or homemade pasta sauce, cheese, and ground beef.
This comfort food deliciousness is just as good as my glamoured-up frozen pizza recipe. Make garlic dill carrots to serve on the side.
Baked rigatoni with ground beef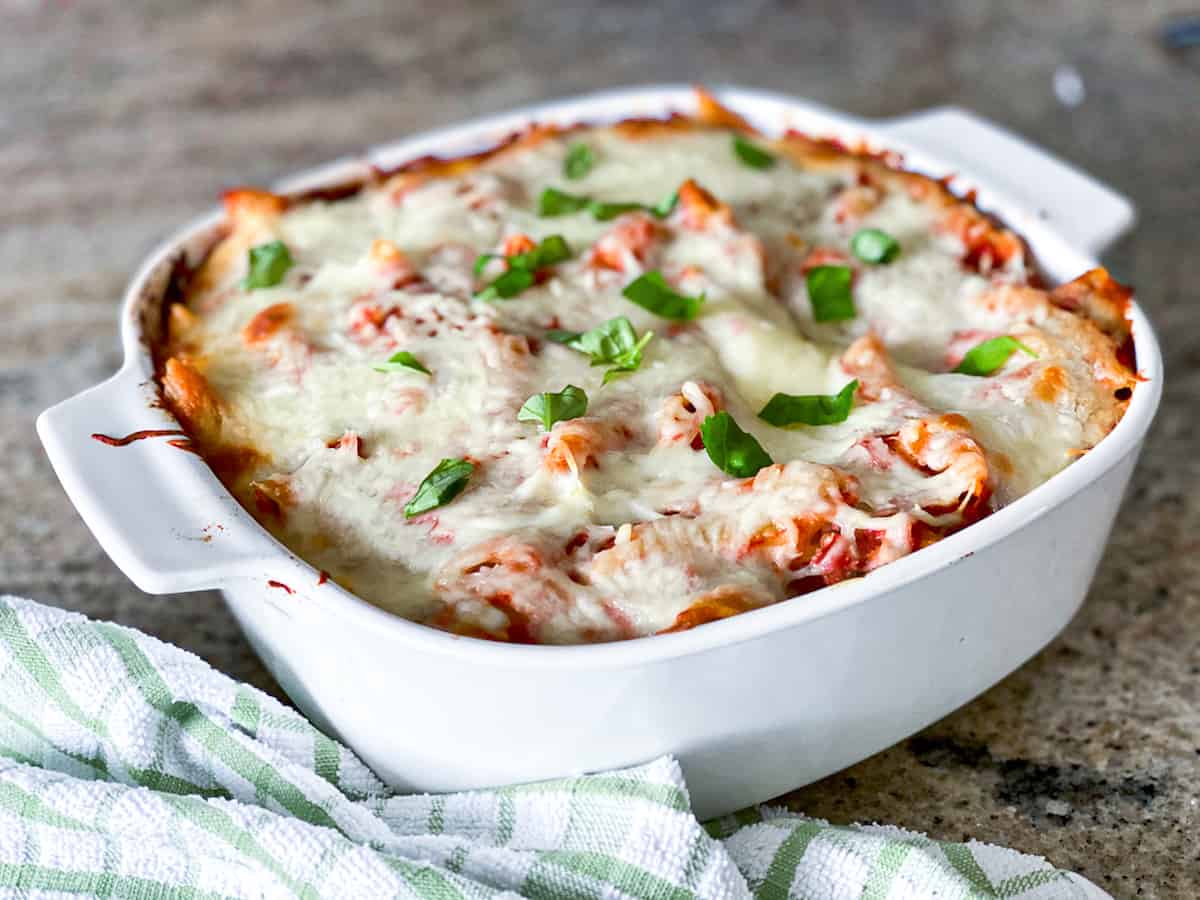 Cheesy baked rigatoni with ground beef is another easy recipe that pairs ground beef with ricotta, parmesan, and mozzarella. Cook it in two 9×9 casserole dishes or one larger oven safe holiday serving dish: either way, the Italian spices will leave your whole kitchen smelling aromatic.
Smoked meatloaf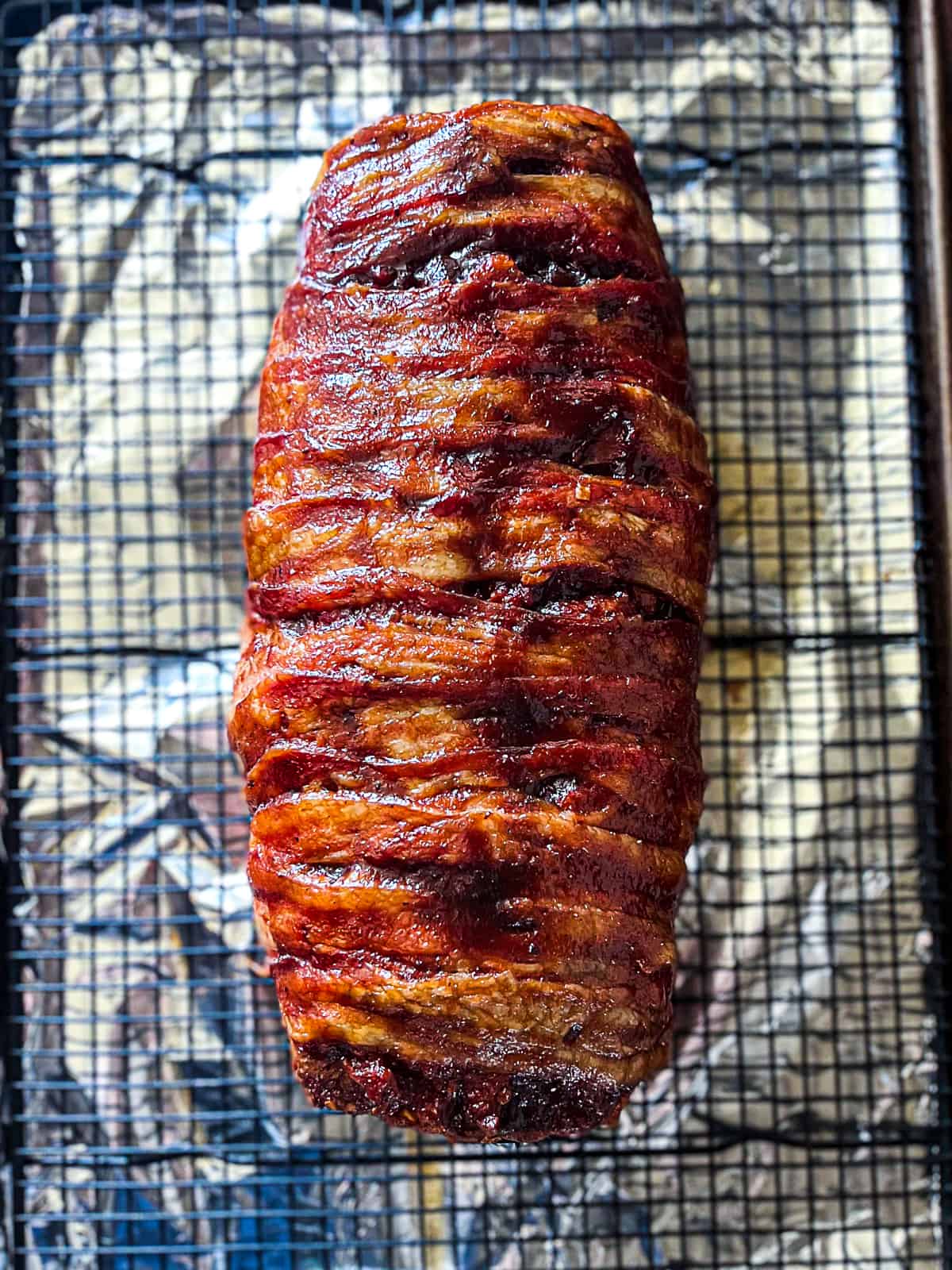 This tasty Traeger smoked meatloaf recipe is wrapped in bacon and cooks low and slow, picking up massive flavor in the pellet grill.
Pesto lasagna with ground beef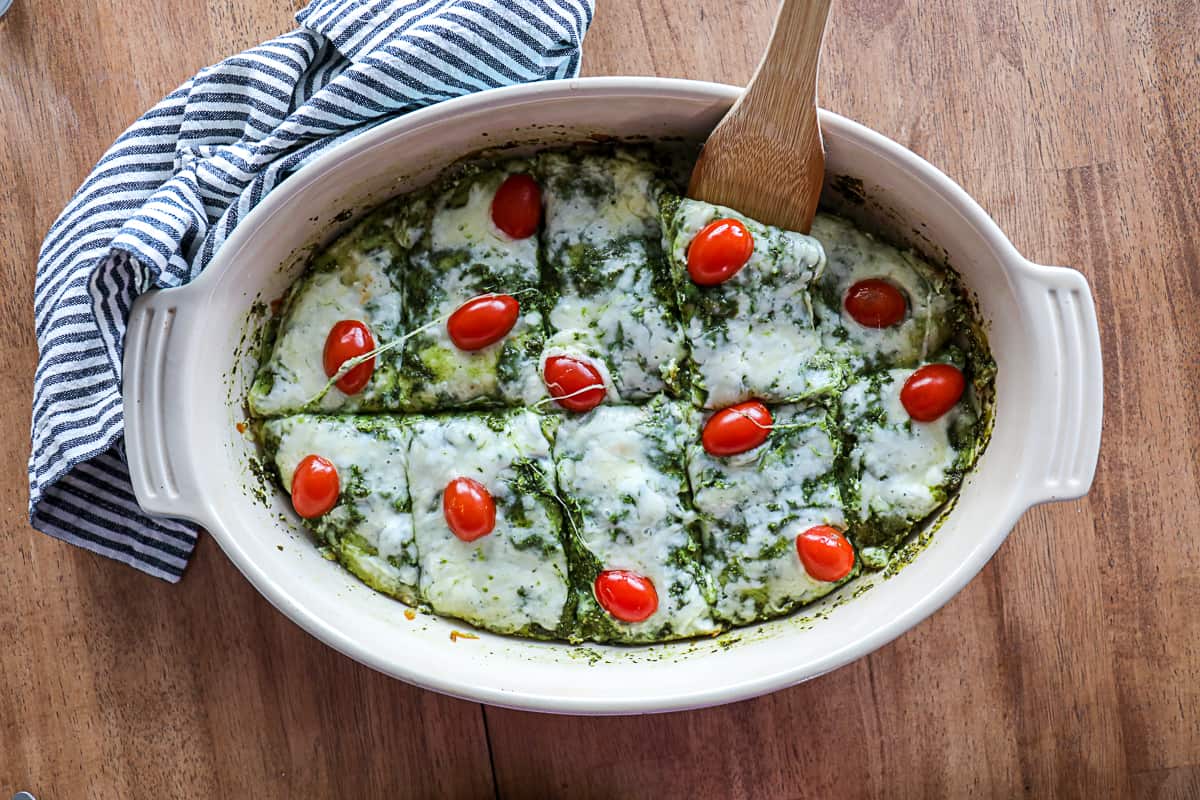 Take my recipe for pesto lasagna and add 1 cup cooked ground beef to the sauce. The spinach pesto base and ricotta cheese melt into the ground beef and lasagna noodles to make a dish everyone will remember. Serve as a Summer recipe with a peach salad or strawberry salad.
Ground beef dishes that kids love
Low carb meatballs with cauliflower rice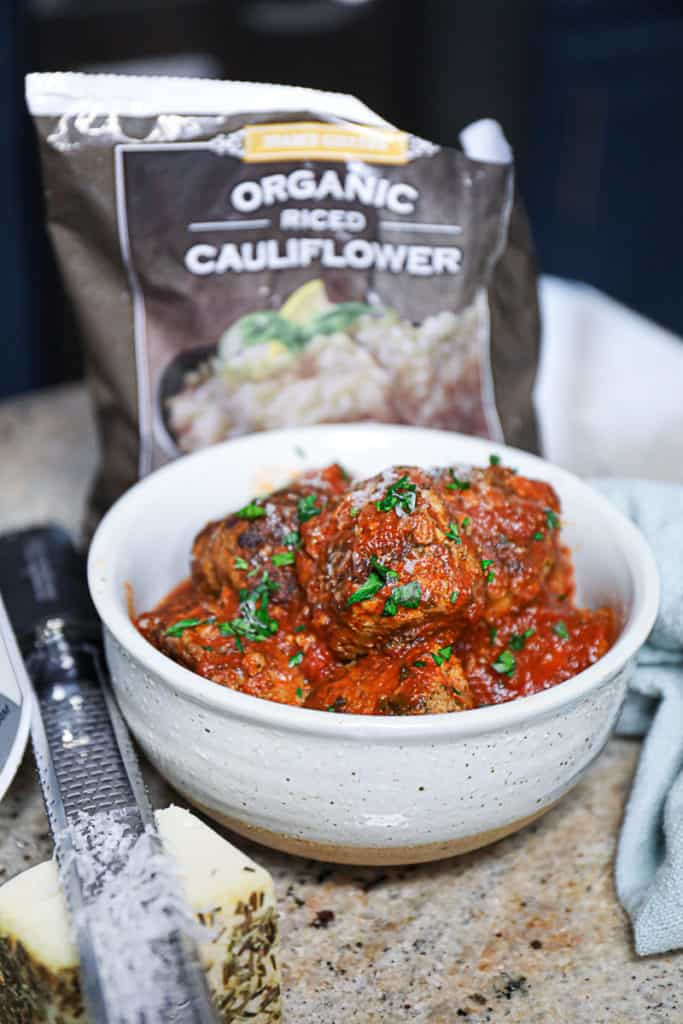 The way these slow cooked beef meatballs simmer in their red, juicy sauce, is so inviting. Without breadcrumbs, Trader Joe's Cauliflower Rice adds volume and vegetables to these Keto-friendly porcupine meatballs.
Maybe it's the name that gets my toddler all giggly, but he loves it. Either way, this cauliflower rice meatball recipe is one you'll come back to again and again.
Burgers with tzatziki sauce
Substitute ground beef for the lamb in these sous vide lamb burgers with Tzatziki sauce. They taste so gourmet with the chilled cucumber yogurt sauce and caramelized red onions. Serve with a potato side dish like homemade chips.
More ground beef dinner ideas
Try cooked ground beef on pizza
Make easy beef recipes with few ingredients by turning your leftover beef into pizza. Or, from scratch, season and brown some ground meat and use it as a topping for homemade pizza.
Add some sauteed onions and peppers, along with white sauce, and mozzarella and you will have a creation like my famous Philly cheesesteak pizza.
Or, make a Taco pizza with cooked ground beef stir fry, cheddar cheese, shredded lettuce, and ​​dollops of sour cream and salsa.
Homemade beef patties
When your fridge is running low, you'll want some easy ground beef recipes with few ingredients on hand. Burgers are the answer because they're one of the few 2-3 ingredient ground beef recipes.
Make beef patties from scratch for burgers, cook them in a cast iron skillet or on the grill, and let them have at it for DIY burgers.
My recipe makes four half pound patties, seasoned with salt and black pepper. Lettuce, tomato, and a pickle may be the standard burger toppings, but it's fun to put out a whole smorgasbord for everyone to pick from when making up their own burgers.
Ground beef patty melts
Take my recipe for burgers and turn them into patty melts (kinda like a gourmet grilled cheese). Add on layers of cheese and caramelized onions to the cooked burger to make this meal.
A few gourmet toppings to try:
Sous Vide Hamburgers
Here's one of my last few ingredient ground beef recipes we make when the fridge is running low. Once you're comfortable making your own burgers, you'll want to try a few variations. Sous vide cooking is one of my favorite ways to cook meat, so much so that I wrote a sous vide cookbook you can find at major retailers.
See how to make a juicy sous vide burger recipe from scratch. And if you're into the mayo sear technique, see these mayo seared sous vide hamburgers.
One big bonus for making burgers the sous vide way is that your sous vide vacuum sealer bag can double as a freezer bag if you're doing meal prep— get a month's worth of hamburgers ready in one lazy Saturday afternoon!
If you're into meal prep, there are a lot of sous vide ​​frozen ground beef recipes to make including burgers and meatballs.
Side dish ideas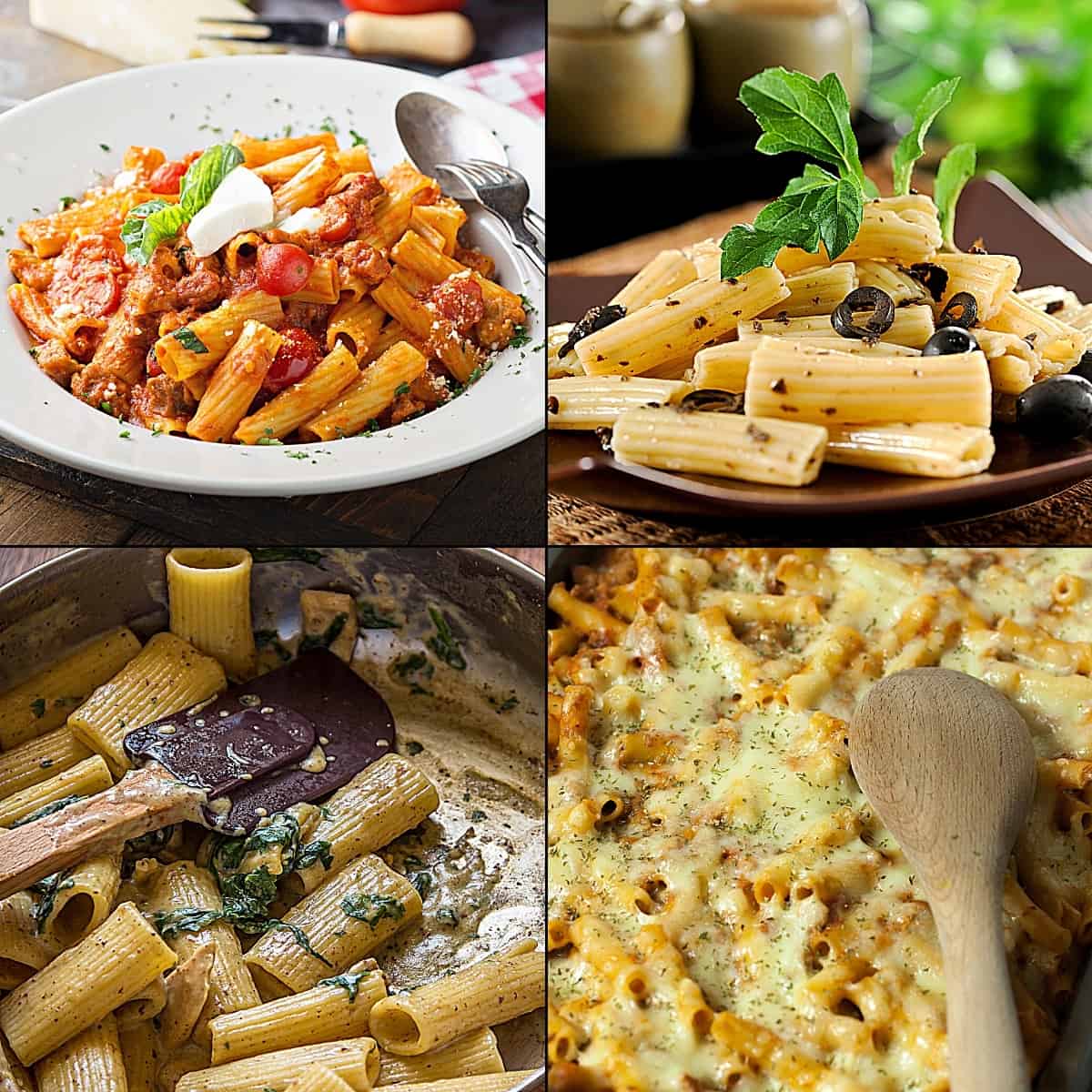 Are you a foodie, too?
If so, let's be friends! Find me on Instagram at @sipbitego . I always love hearing from people who've tried—and love—one of my recipes. If you post pictures, don't forget to tag me!
There's always something new happening on my website. See my latest recipe videos on the Sip Bite Go channel.
If you'd like to try sous vide cooking, there's one book I'll 100% recommend — The Home Chef's Sous Vide Cookbook — written by yours truly. It's my favorite kitchen resource, hands-down!