See my funny grill halloween costume… yes, I think it's totally cool to wear a Halloween outfit as an adult. And fortunately, there are a lot of foodie halloween costume ideas you can find these days! Especially for the grill masters and bbq food lovers out there. See mine…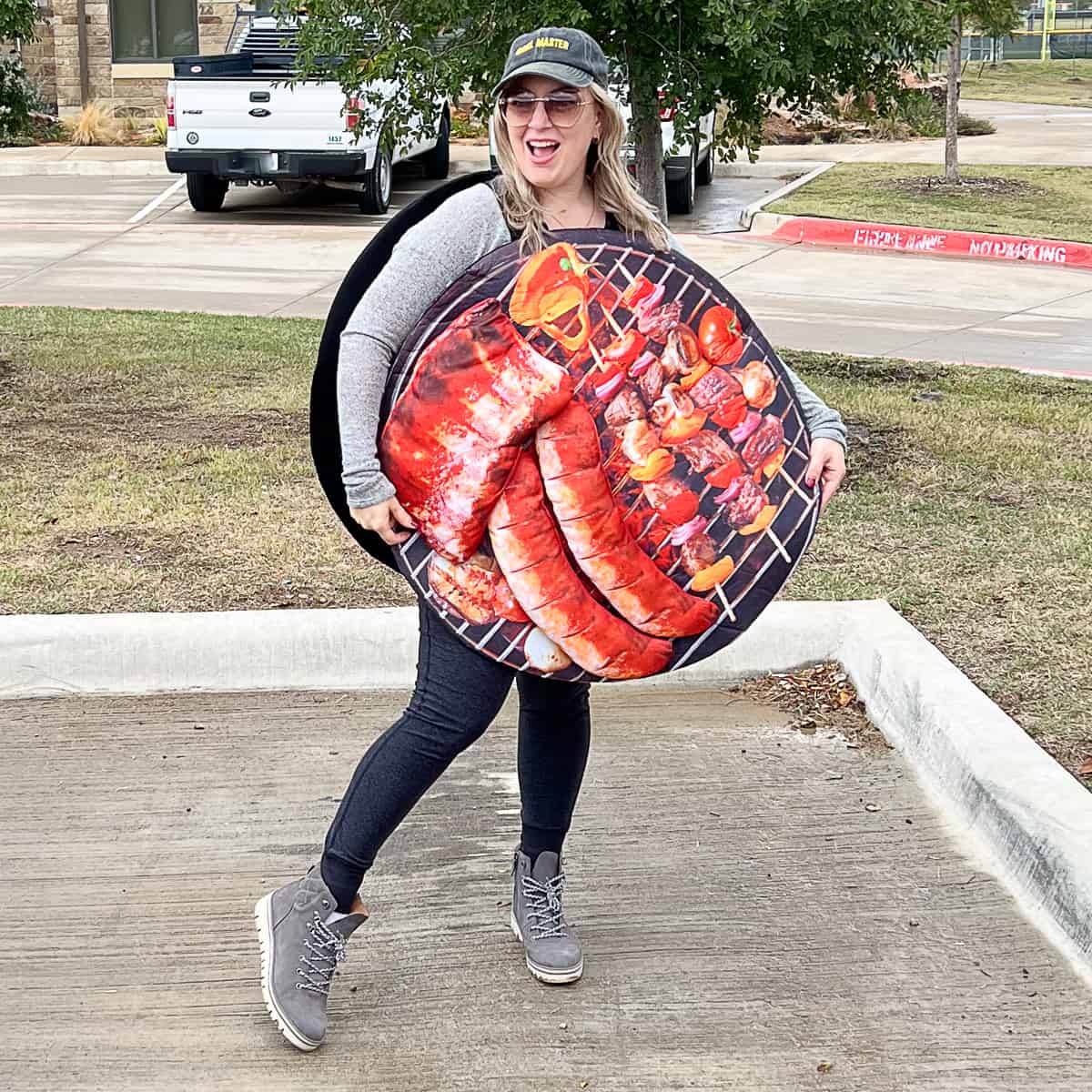 So I'll show you my BBQ grill costume for Halloween, and then I'll show you the campsite trunk or treat ideas that I tried to tie into it…
Where to buy a grill halloween costume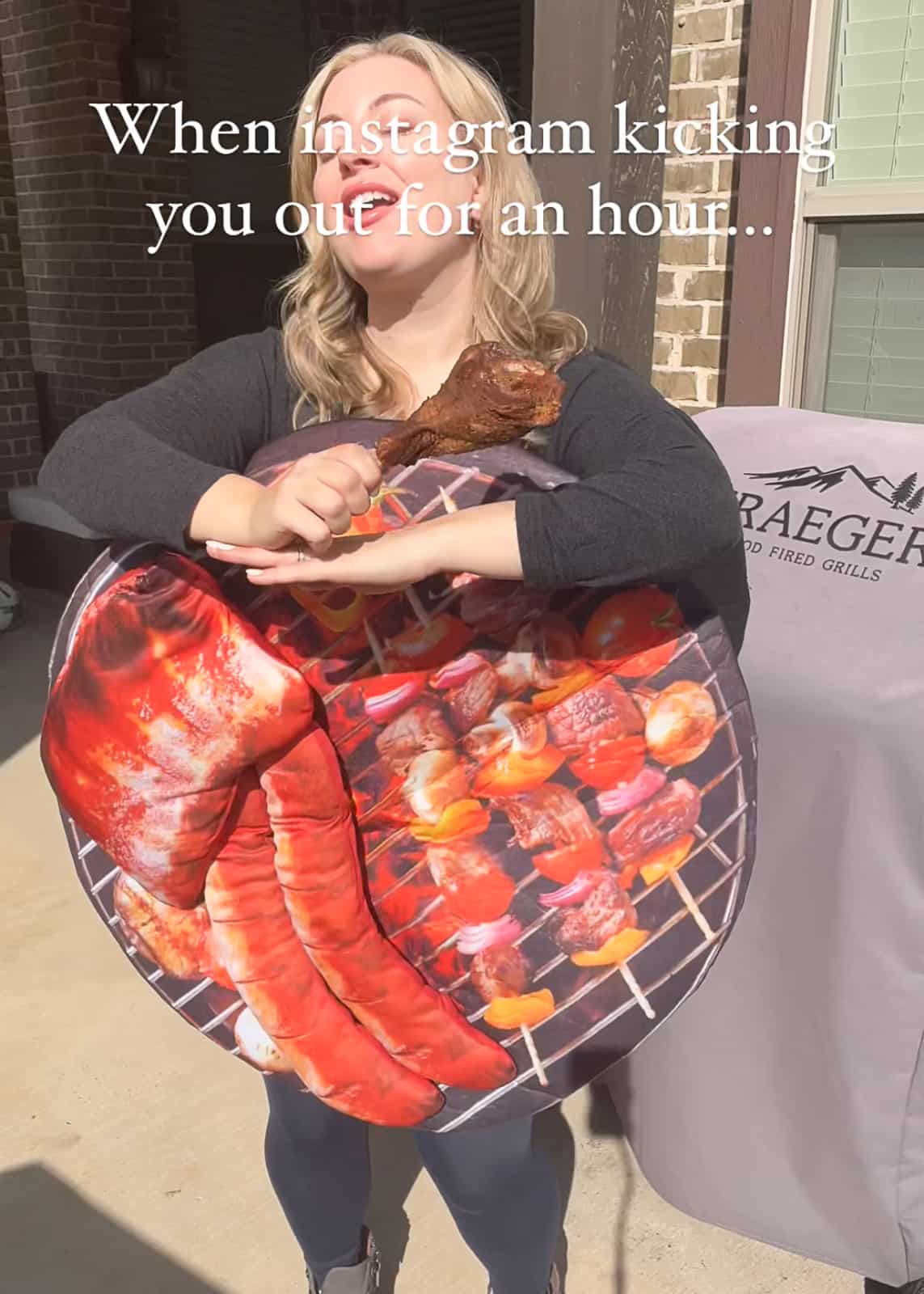 See where to buy this grill halloween costume
Well, you can thank Amazon for making it easy to buy a BBQ themed halloween costume.
I'm pretty sure it would easily fit a variety of adults, because you wear it like overalls over your shoulders.
Why this particular foodie halloween costume?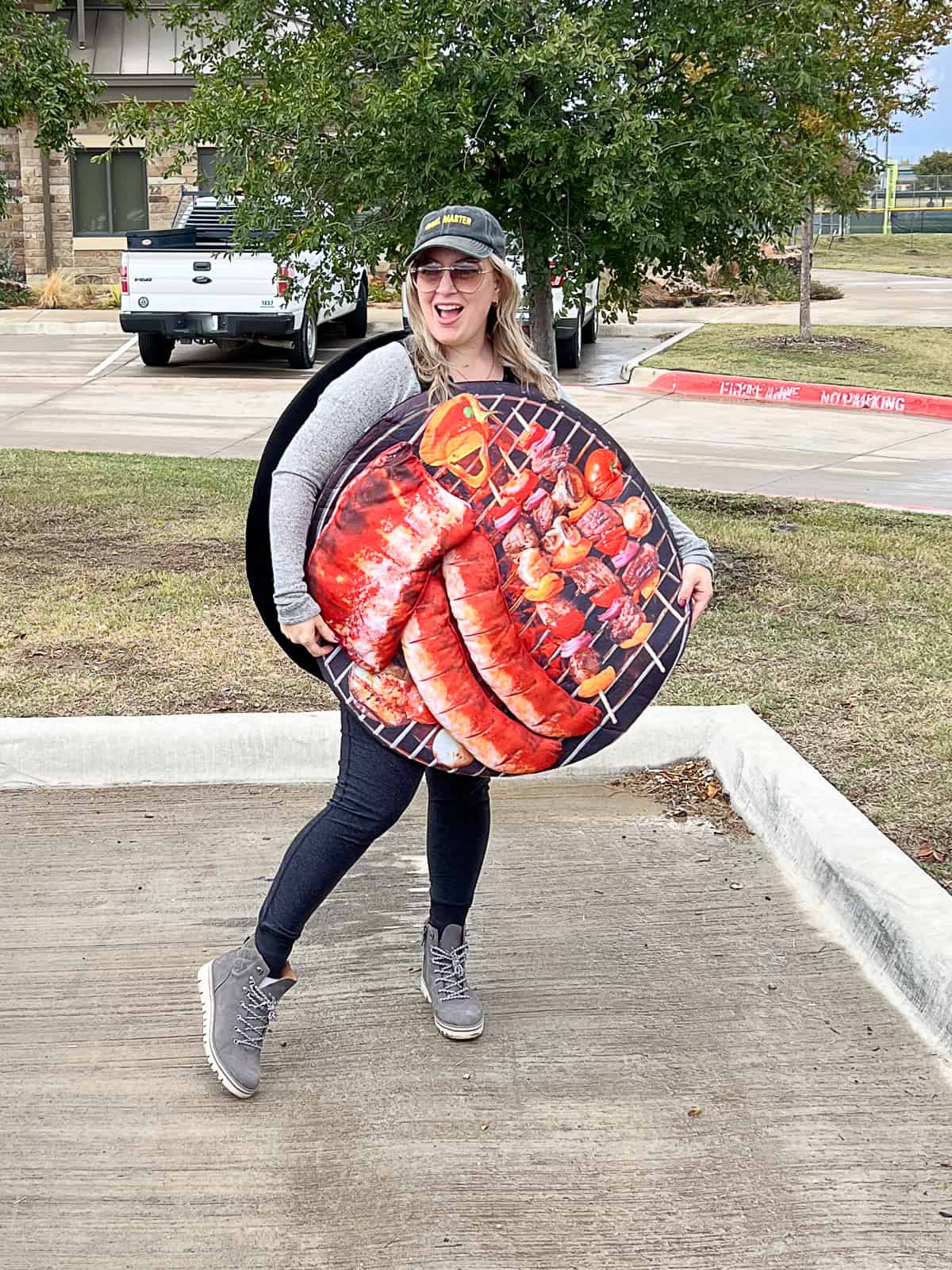 Please tell me I'm not the only person with a grill costume for Halloween this year.
I love a good Halloween costume and could not decide between dressing up in a kebab outfit, steak costume, or this bbq costume…
But I just wanted to be "one of the grills".
So here we are ! I fit right in with the Traeger, Blackstone griddle, and Weber grill 😉
Halloween night here we come…
See more halloween outfits for moms…
See my dance video for this BBQ grill costume…
It's really comfortable!
See where to buy this grill halloween costume
HEY THERE — Follow SBG for food and travel features on Instagram / TikTok
This happened on the day Instagram had a glitch on halloween!
Instagram shut down my account today!!! On Halloween of all days? A day I'm already not going to have much focus.
How could you do that to me guys ?!! So I'm back with a vengeance and my unwavering love for smoked chicken breast on the BBQ, smoked turkey legs, and more.
Matching foodie trunk or treat campsite…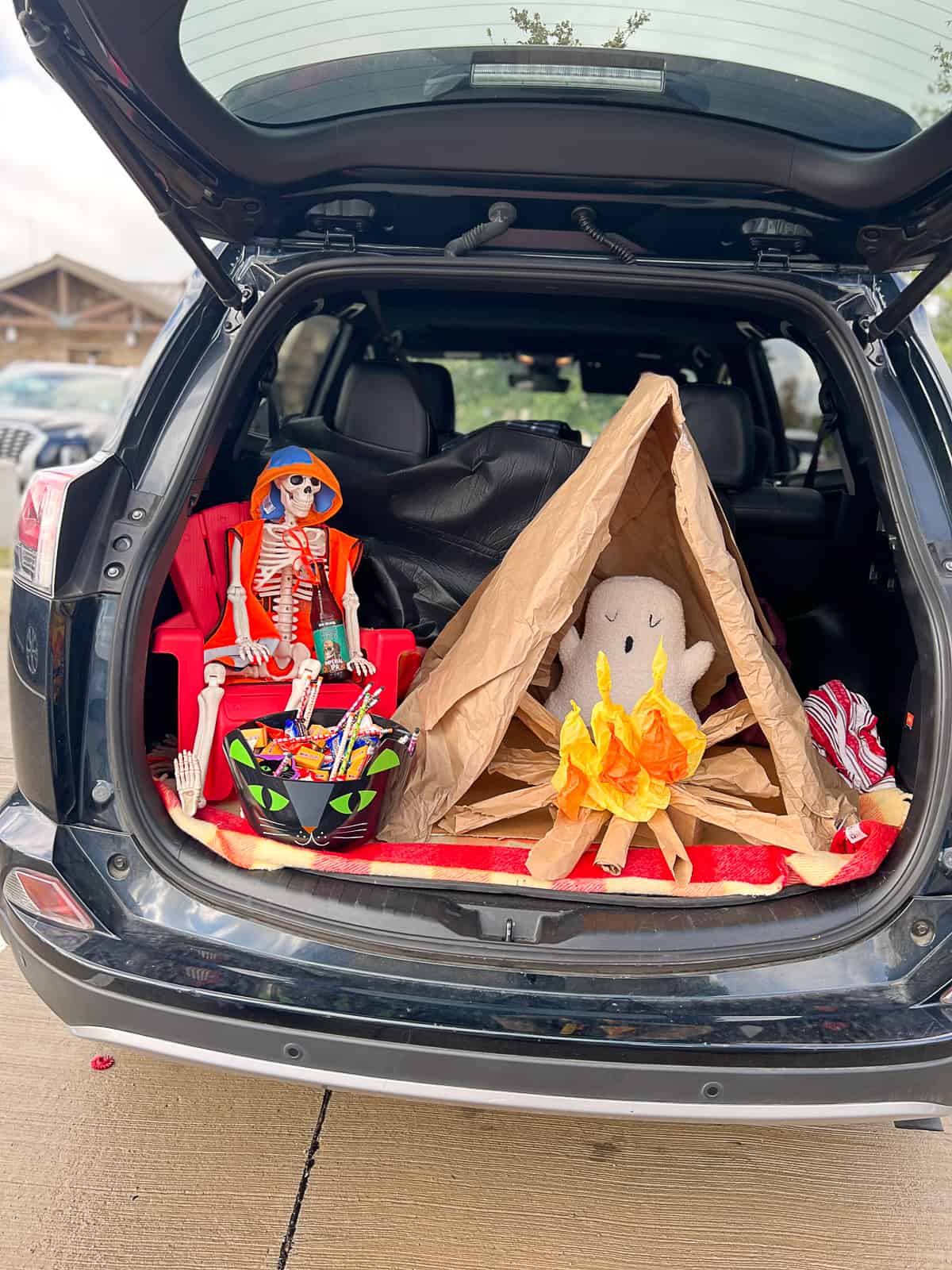 And today I'm also showing you our Trunk or Treat decor, which was foodie themed to an extent, tying in with the grill. I think I made it work…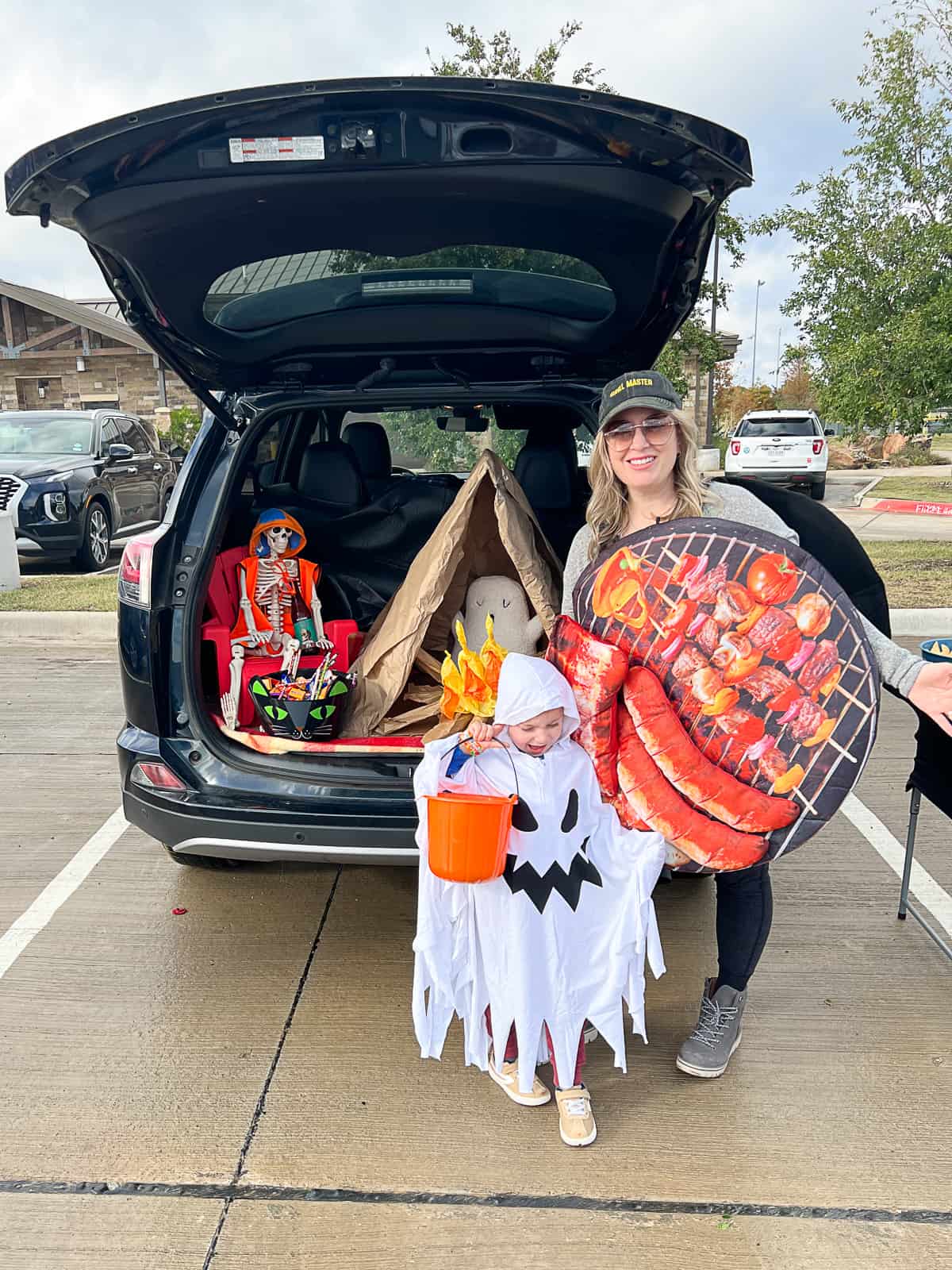 So it's a trunk or treat decorated as a halloween campsite with a skeleton drinking a pirate skeleton beer from Voodoo Ranger Brewery.
Pretty classy, I know. 
Check out the most amazing Pumpkin Nights festival…
See the video of us putting together the trunk or treat campsite display…
See where to buy this grill halloween costume
The ghost is actually a stuffed animal gift, it's a ghost pillow or something…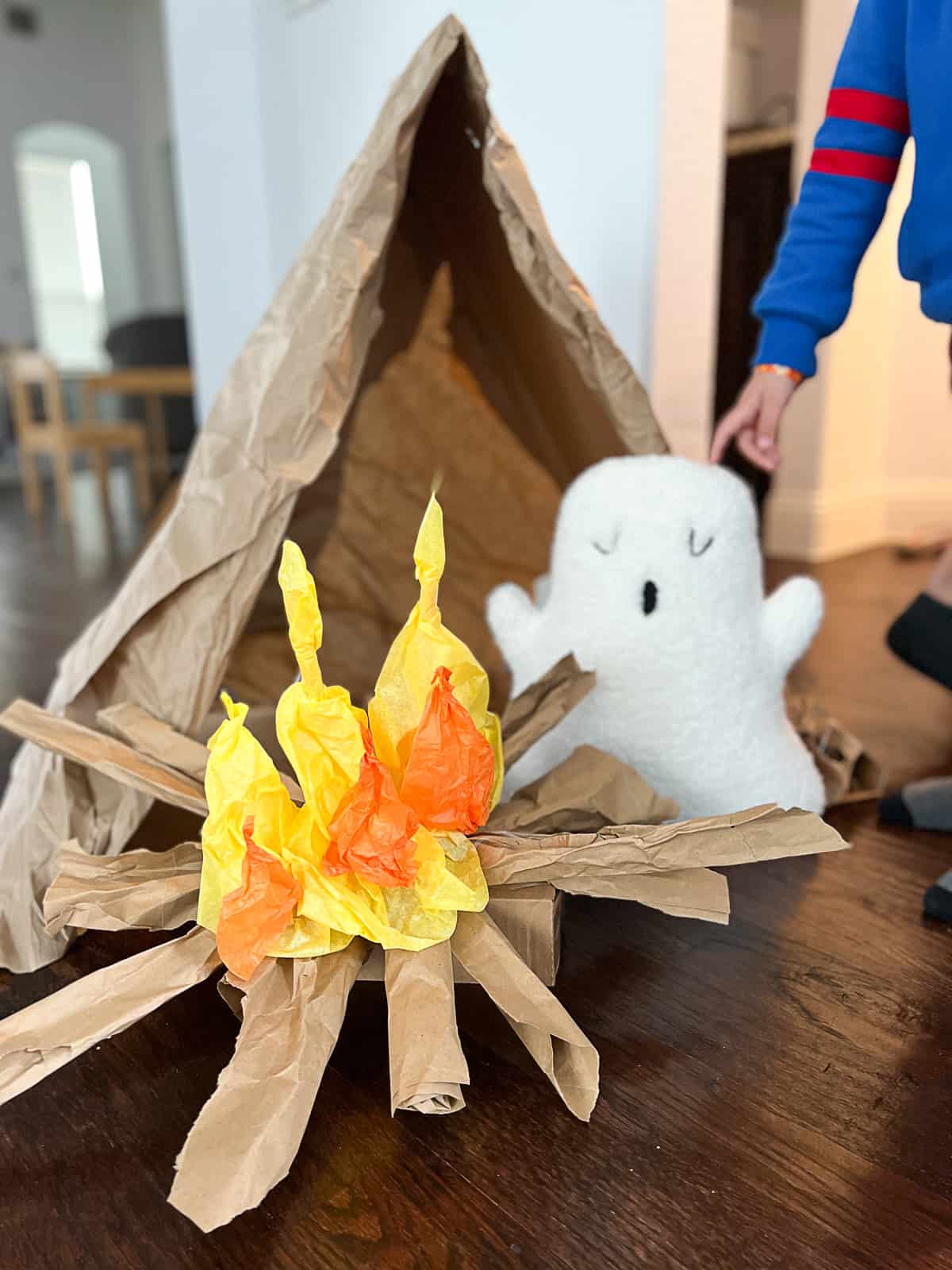 And I made the fake campsite fire decor out of tissue paper, straws to hold it up, and brown bags from grocery shopping for some recent smoked foods recipes.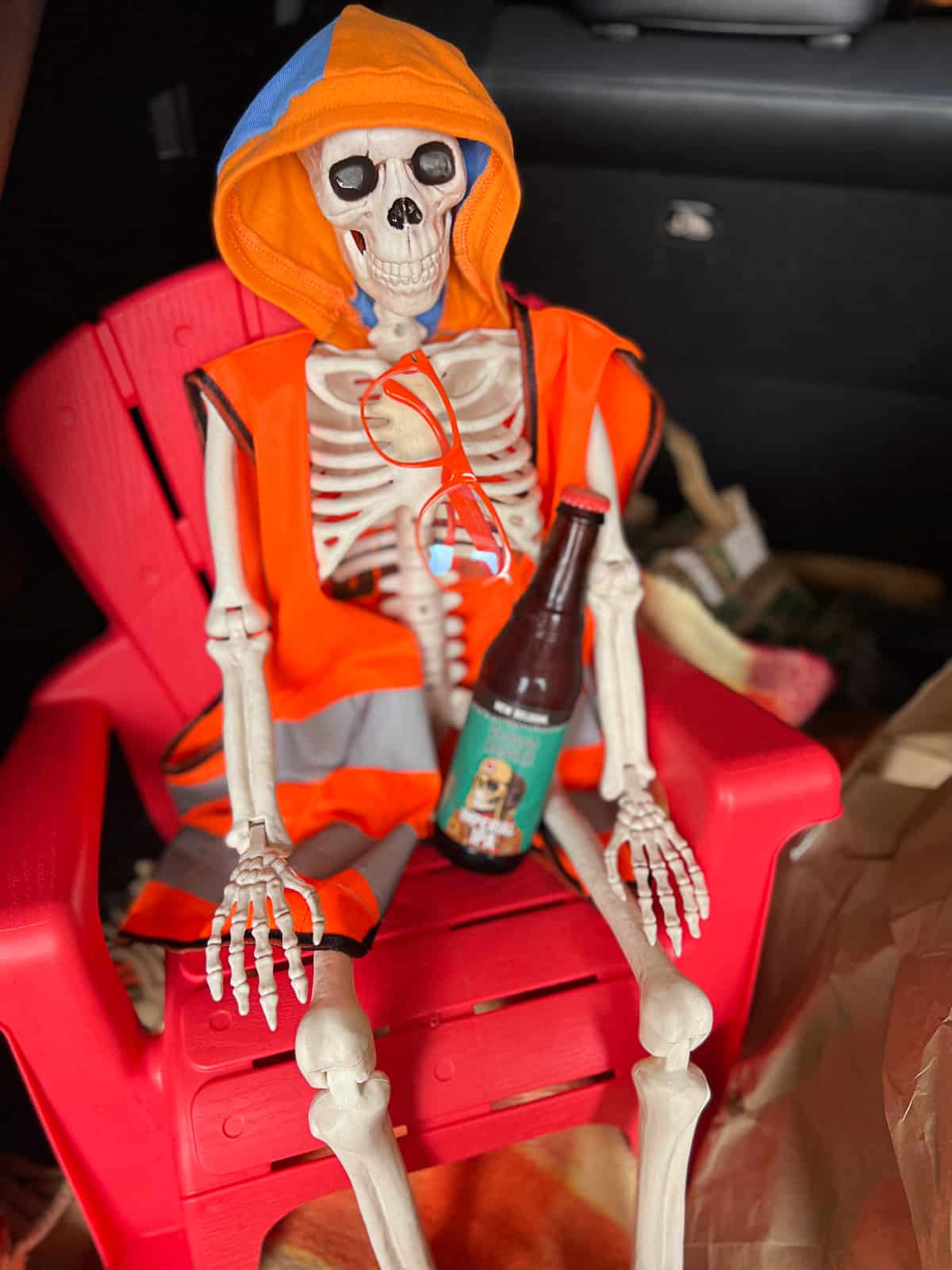 And we dressed up this skeleton as Blippi for our halloween trunk or treat, too.
It was our toddler's costume last year.
First, I was looking for a smoked foods halloween costume…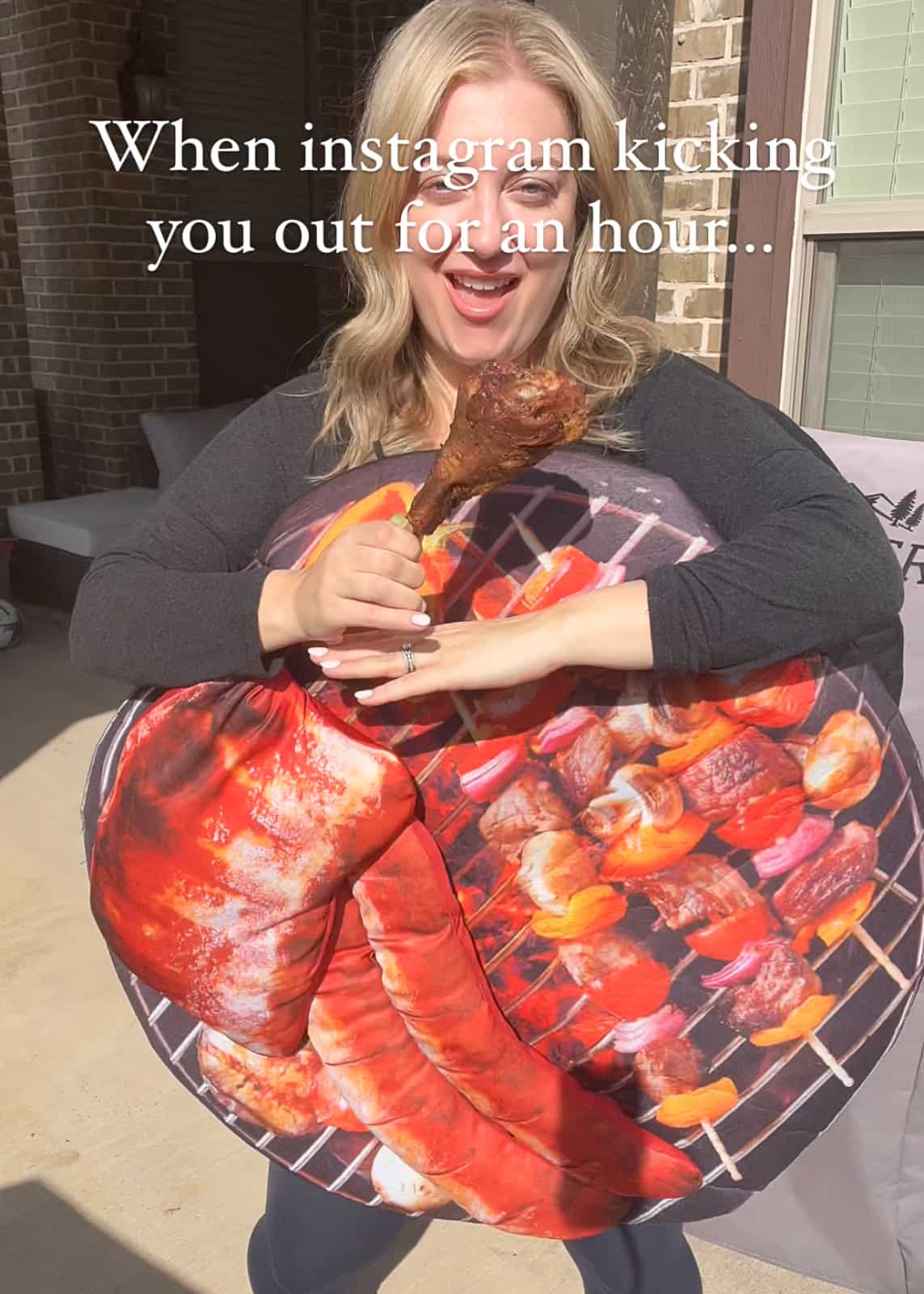 So next year I might have to make a DIY Traeger halloween costume, but I'll need some extra planning time for that!
See some of my favorite smoked foods: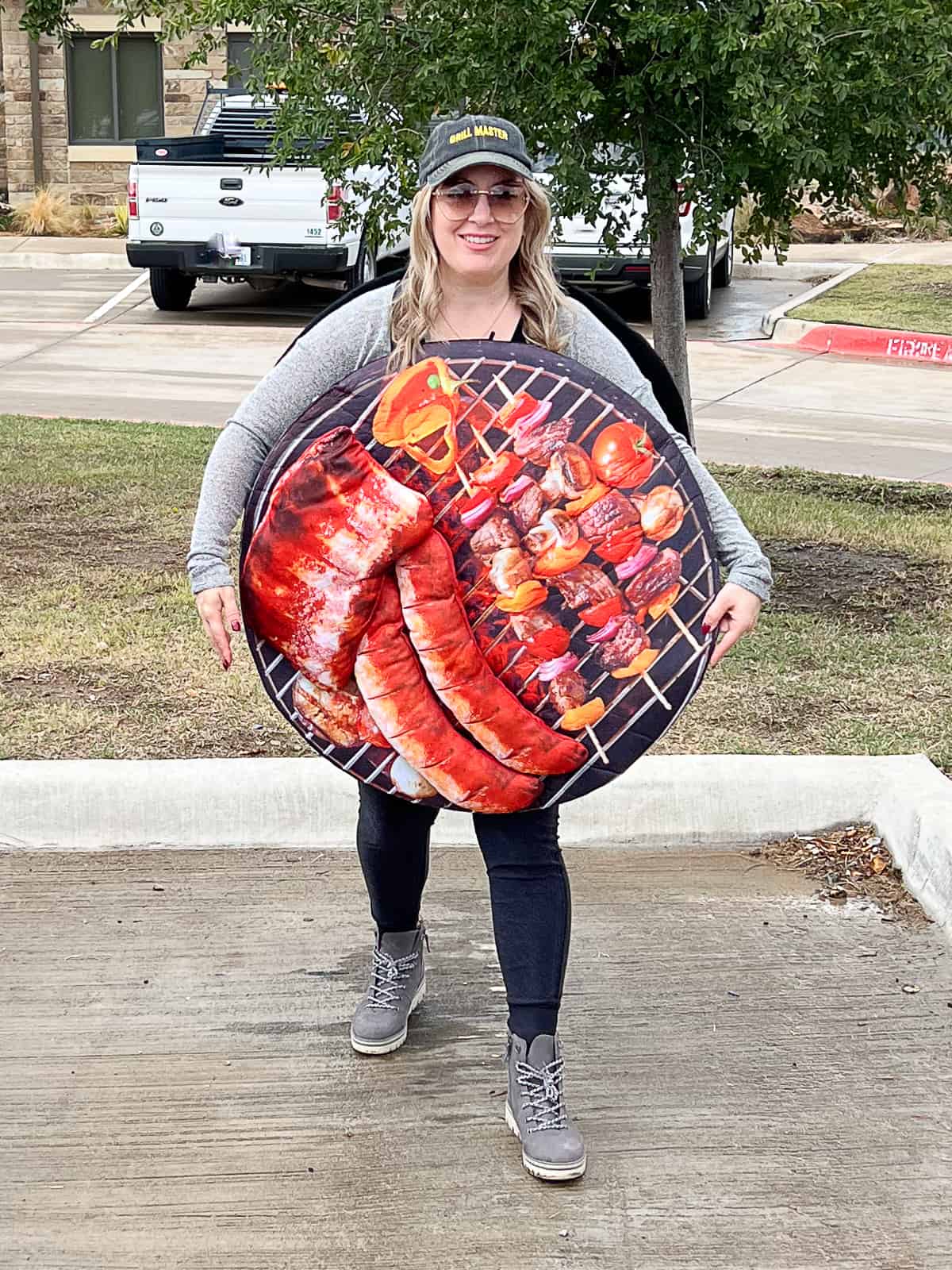 See you next holiday!
Til then, see how to get more smoke flavor from your favorite Traeger recipes and check out these game day smoker recipes.
Connect…
New recipes and foodie guides….
Grill and smoker recipes…
Meat thermometer recommendations
Every home chef needs a reliable meat thermometer to cook food perfectly.
On Sip Bite Go, you'll often see me using:
Meater thermometer – a fancy wireless thermometer that connects to a phone app – gifted to me from a Traeger partnership.
ThermoPro digital thermometer – which has a wire that connects the thermometer to a display box outside the oven/grill.
It's like being psychic! The great thing about either of the thermometers above is that I don't have to take the food out of the oven to know the temperature.
How to use 'em… What I do is stick the digital thermometer in steak, pork, chicken, whatever… Then put the food in the oven, on the smoker, or grill.
While the meat cooks, it reads the temperature so I know exactly what temp meat is as it's cooking. Without having to take it out and check. It's really difficult to overcook food when you know exactly what temp it is inside!