Check out the new Traeger Flatrock Smash Burger Kit for the griddle. They sent it over to check out and it's making all my griddle smashed burger cooking dreams come true…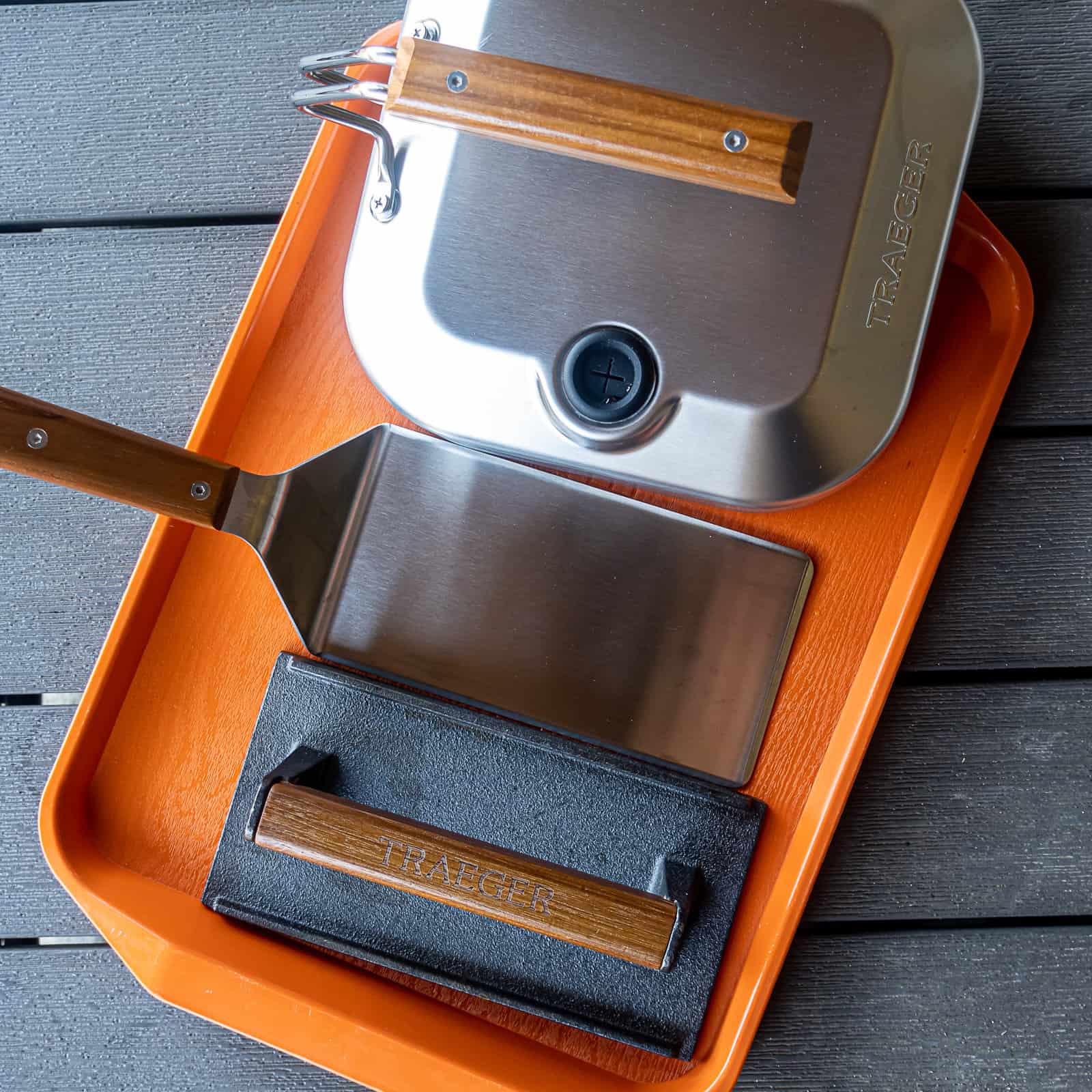 Special thanks to Traeger Grills for providing Sip Bite Go with the Flatrock grill and this Ultimate Smashed Burgers Kit for review. All opinions are my own.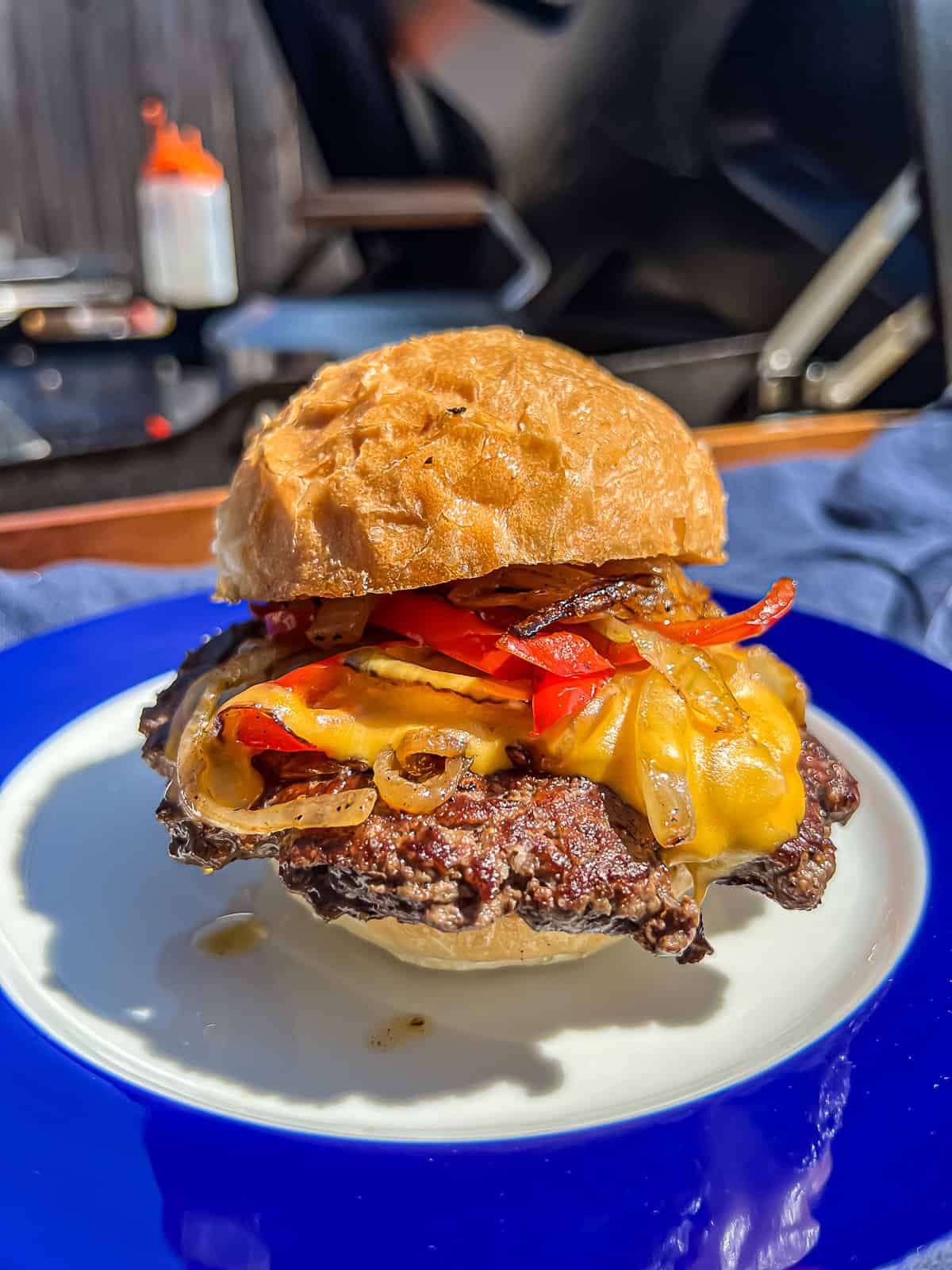 Check out how to make these Traeger Flatrock griddle smashed Philly cheesesteak burgers…
See the Flatrock Ultimate Smashed Burger Kit video…
See the new Traeger Flatrock Smash Burger Kit Review…
Along with a Griddle Demo making a Philly cheesesteak smash burger recipe from Sip Bite Go…
Plus a Box Opening with everything that comes with the Traeger smashburger kit…
SHOP the Flatrock Ultimate Smashed Burgers Kit… (link coming soon)
Follow Sip Bite Go on Instagram and TikTok for easy griddle cooking tips…
Flatrock Smash Burger Kit Tools
Flat Top Grill Spatula XL
Steam Dome
Grill Press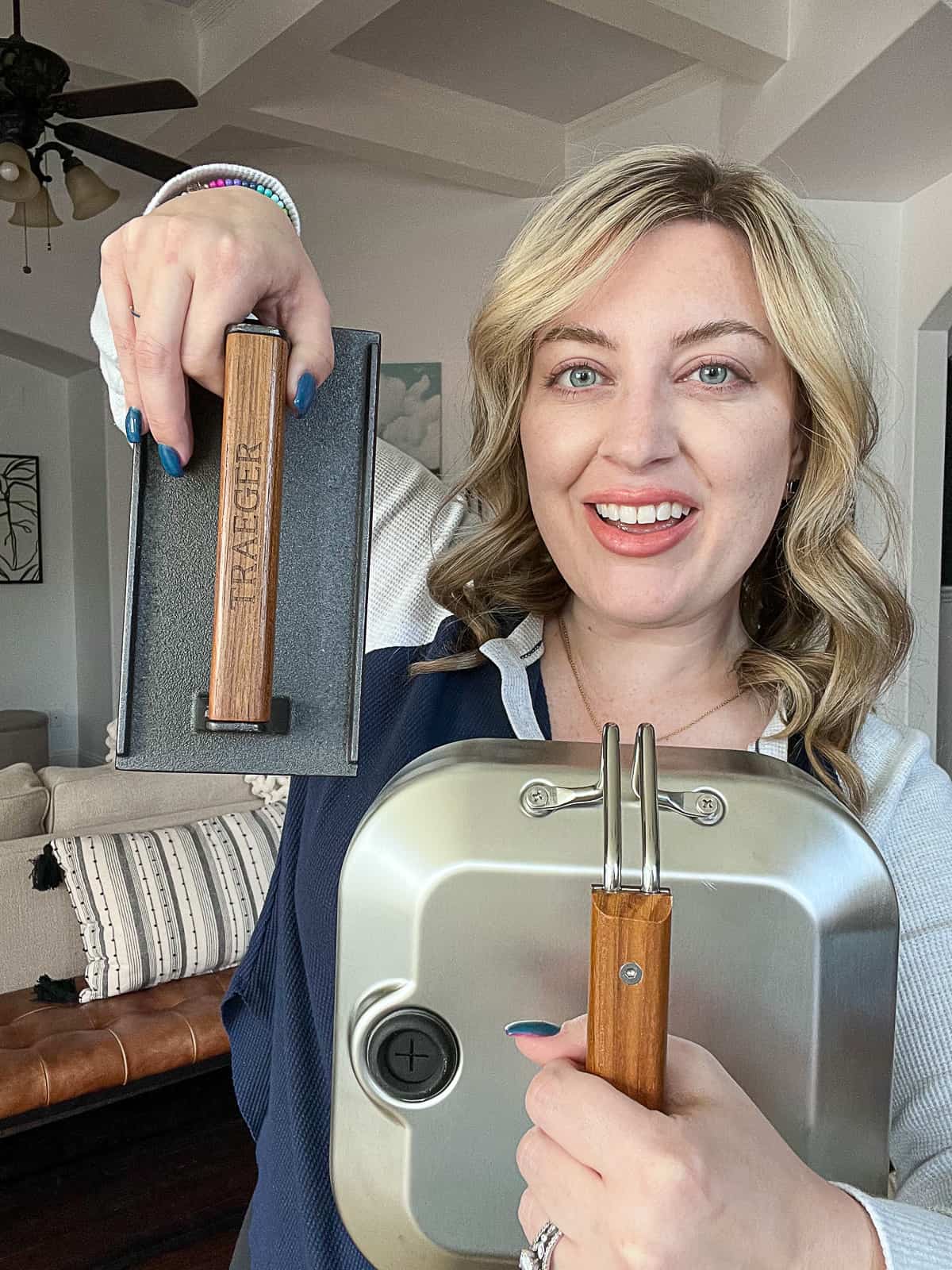 Flat Top Grill Spatula XL
The Traeger Flatrock Grill Spatula XL is helpful for pushing around griddled onions and peppers burger toppings and flipping smash burgers.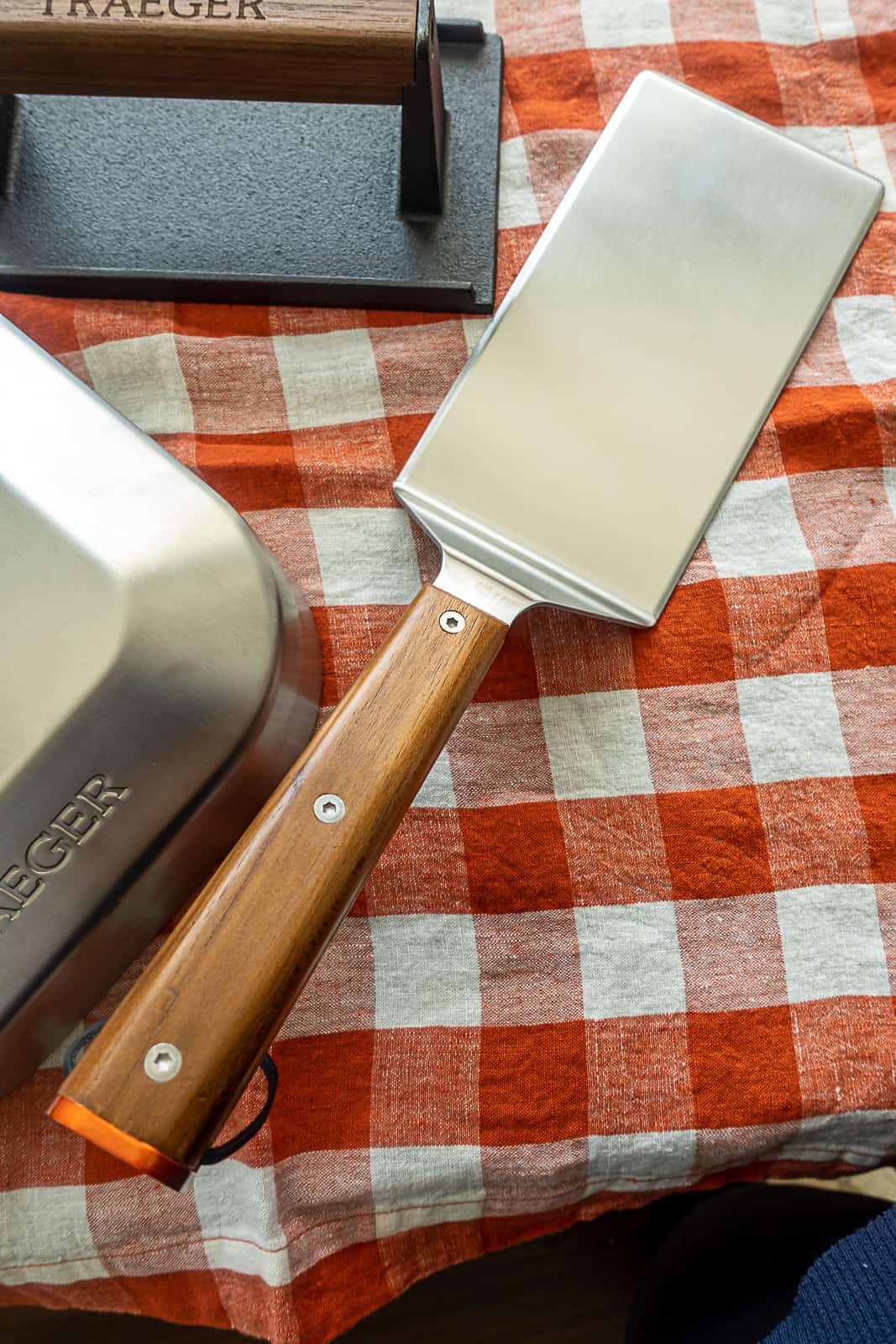 Although this kit comes with a great grill press, you could also use the large Flatrock spatula to smoosh your smash burgers.
However, if using the metal spatula, also use a piece of parchment paper to prevent the spatula from sticking to the raw hamburger patties.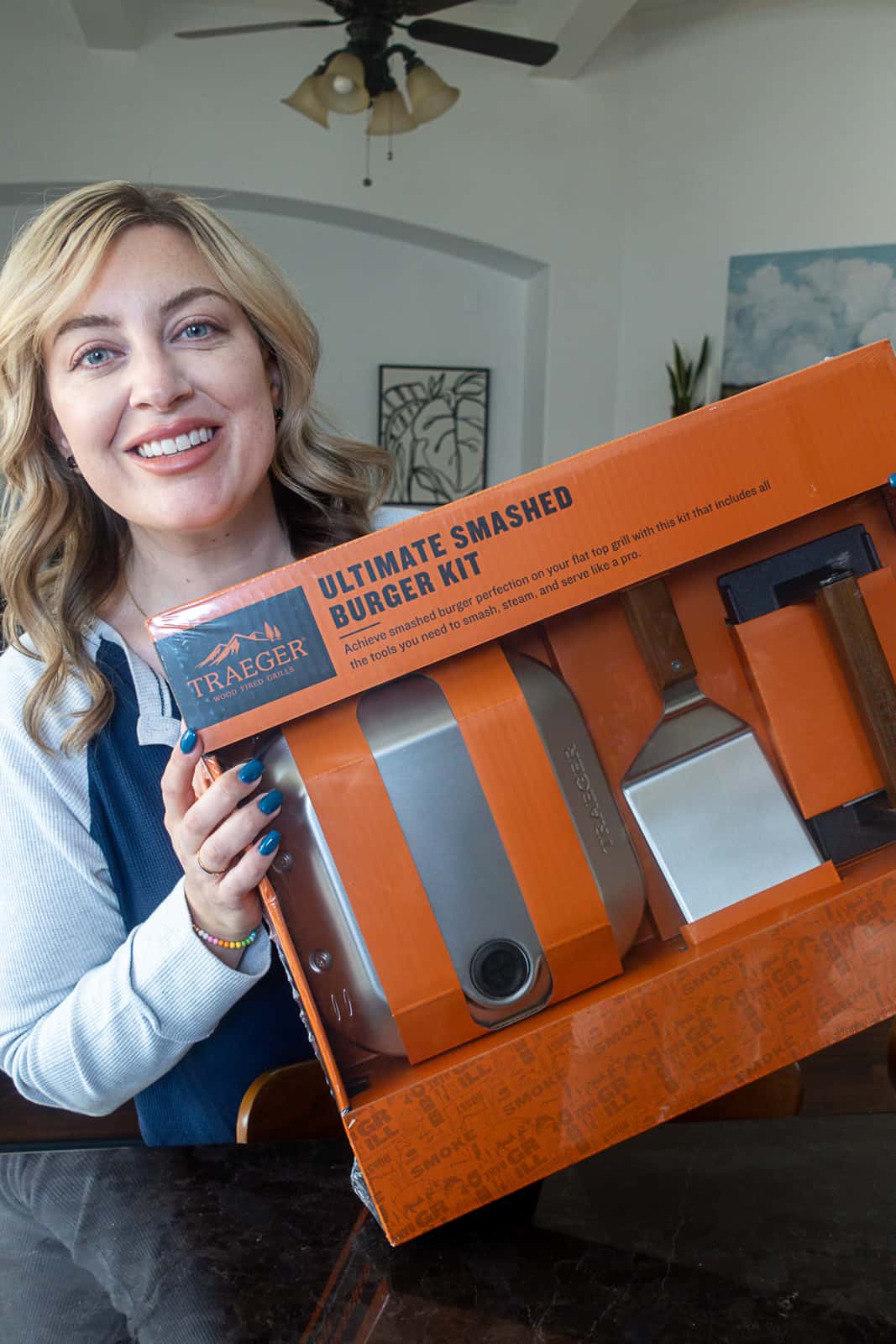 Steam Dome
The Traeger Flatrock Steam Dome comes in handy to section off a part of the flattop griddle…
So you can do things like…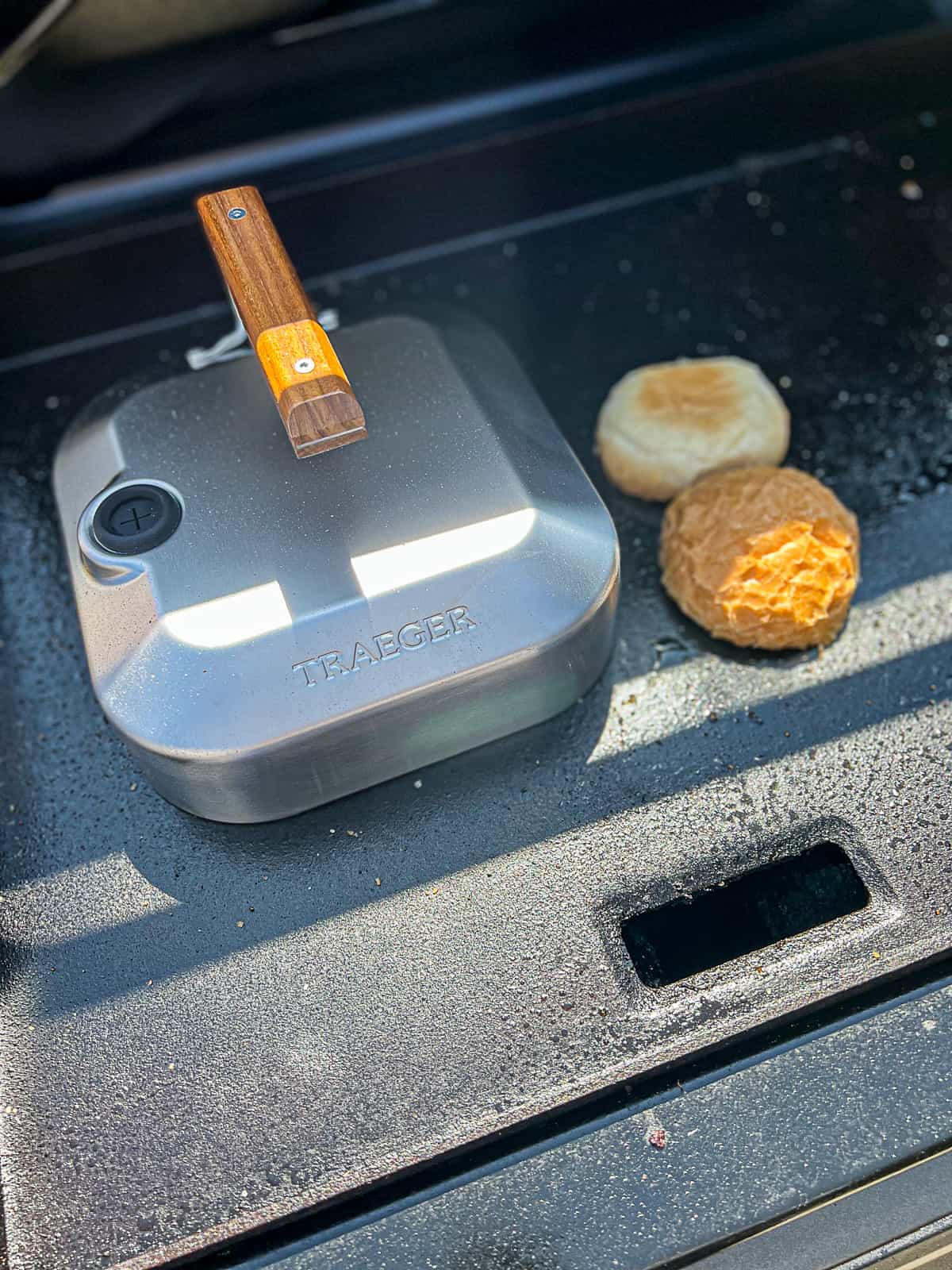 The Flatrock steam dome in the Ultimate Smashed Burgers Kit comes is made of stainless steel and has a wooden handle.
We had to assemble the handle to attach to the steam dome, which took about a minute.
There are just 2 screws to tighten, then you're set to use it.
Grill Press
The Traeger Flatrock Grill Press is our go-to for smooshing down burgers on the flattop…
It takes just a moment to smoosh the burgers super flat.
The reason this is better than using a spatula is that the Flatrock grill press is weighted…
That means you get enhancing searing and crisping where the hot oil and flattop hit the ground beef.
We do an "x" shape to get all edges…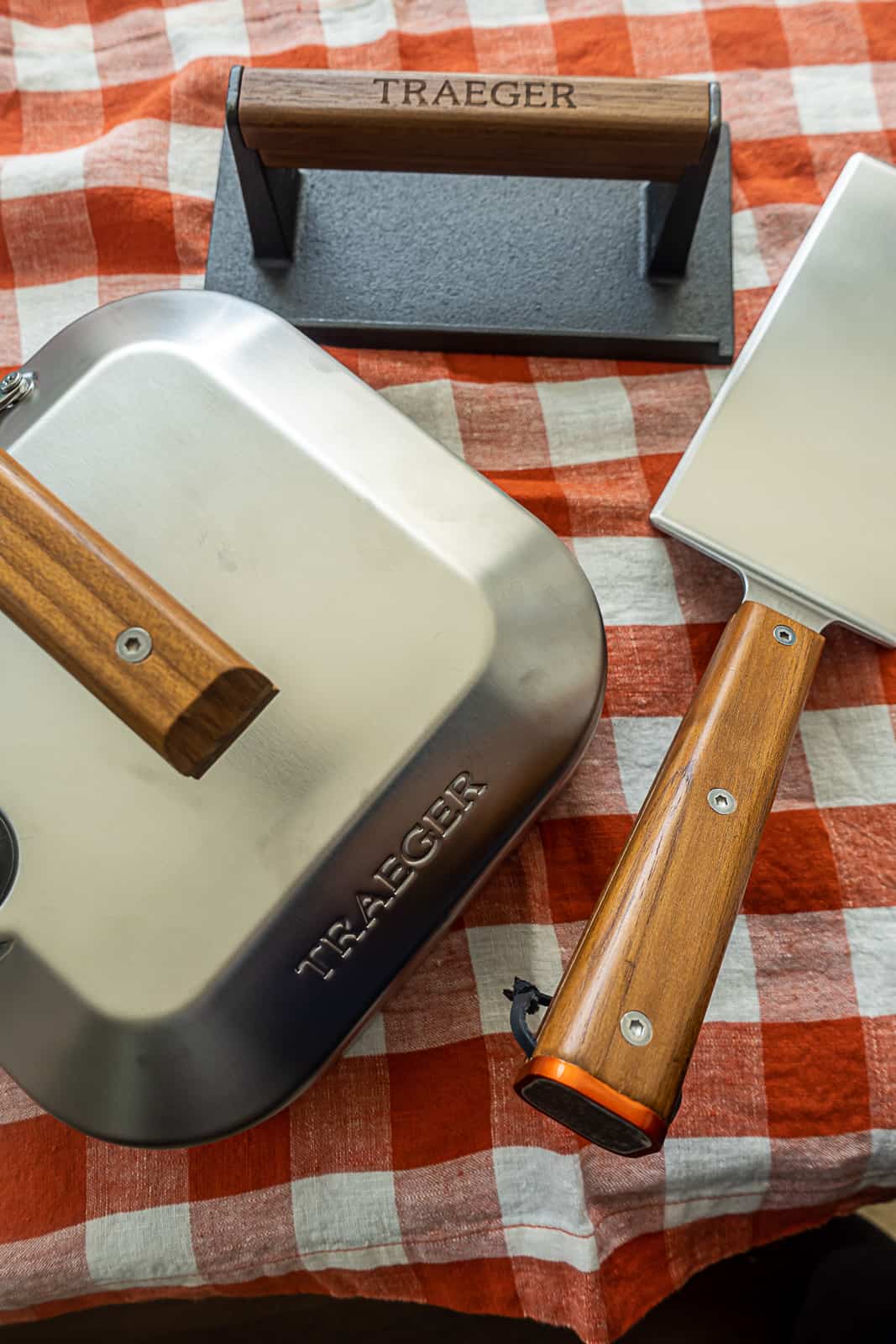 See popular smoked food recipes on Sip Bite Go…
Try these easy griddle recipes…
See new griddle recipes for beginners…
Griddle cooking tools in the SBG setup…
Main griddle equipment
Other helpful grilling tools, accessories, ingredients…
Traeger Flatrock guides
Meat thermometer recommendations
Every home chef needs a reliable meat thermometer to cook food perfectly.
On Sip Bite Go, you'll often see me using:
Meater thermometer – a fancy wireless thermometer that connects to a phone app – gifted to me from a Traeger partnership.
ThermoPro digital thermometer – which has a wire that connects the thermometer to a display box outside the oven/grill.
It's like being psychic! The great thing about either of the thermometers above is that I don't have to take the food out of the oven to know the temperature.
How to use 'em… What I do is stick the digital thermometer in steak, pork, chicken, whatever… Then put the food in the oven, on the smoker, or grill.
While the meat cooks, it reads the temperature so I know exactly what temp meat is as it's cooking. Without having to take it out and check. It's really difficult to overcook food when you know exactly what temp it is inside!
Are you a foodie, too?
Hey home chef, hope that answers all your questions about the new Traeger Griddle smash burger kit.
Enjoy cooking and chat soon on Instagram / TikTok / YouTube.
– Jenna
Next, browse the Sip Bite Go recipe collection…