New to egg bites? Help is here. Learn everything you need to make the best egg bites sous vide style. This egg tips guide is written for any sous vide skill level.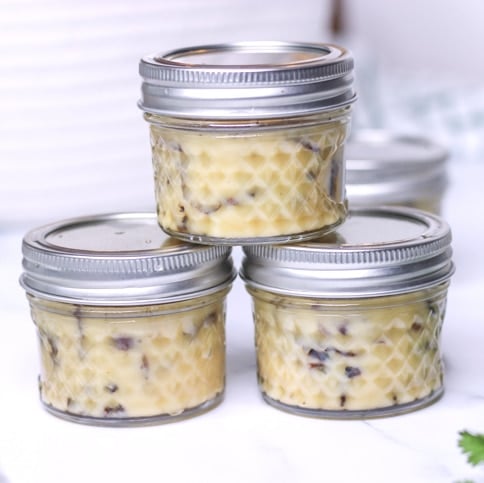 Between testing egg bites for Sip Bite Go recipes and the cookbook, I've put together a list of everything you need to know to make the best egg bites.
New to sous vide techniques? Learn why is sous vide so popular.
See my favorite step by step guide for sous vide egg bites.
Start with the right equipment to make egg bites
What equipment do you need to make sous vide egg bites?
Not much! If you already have a sous vide machine and a bucket to hold the water that the egg bites cook in, the only extra thing you'll need are 4 oz mason jars. These will hold the eggs in your sous vide bath.
It's definitely worth buying yourself a set– these small mason jars can be reused indefinitely, and will come in handy for other sous vide recipes. Sous vide cheesecake, cooked in a mason jar, is nothing short of heavenly.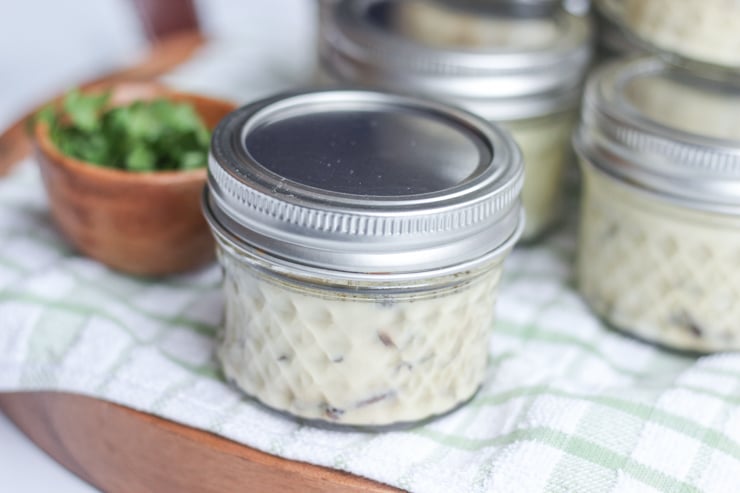 If you don't have mason jars and want to make an egg recipe right now, then make these soft boiled sous vide eggs.
Tools for egg bites
How to use mason jars for sous vide egg bites
How should I prepare the mason jars so the egg doesn't stick to them?
No one likes egg stuck to the bottom of the jars, least of all the clean up man! To avoid messy egg bites and annoying clean up, spray the jars with olive oil cooking spray.
The spray is an easy way to grease the inside the jar and will keep the egg from sticking. And no worries, the olive oil will not interfere with your egg bites' flavor.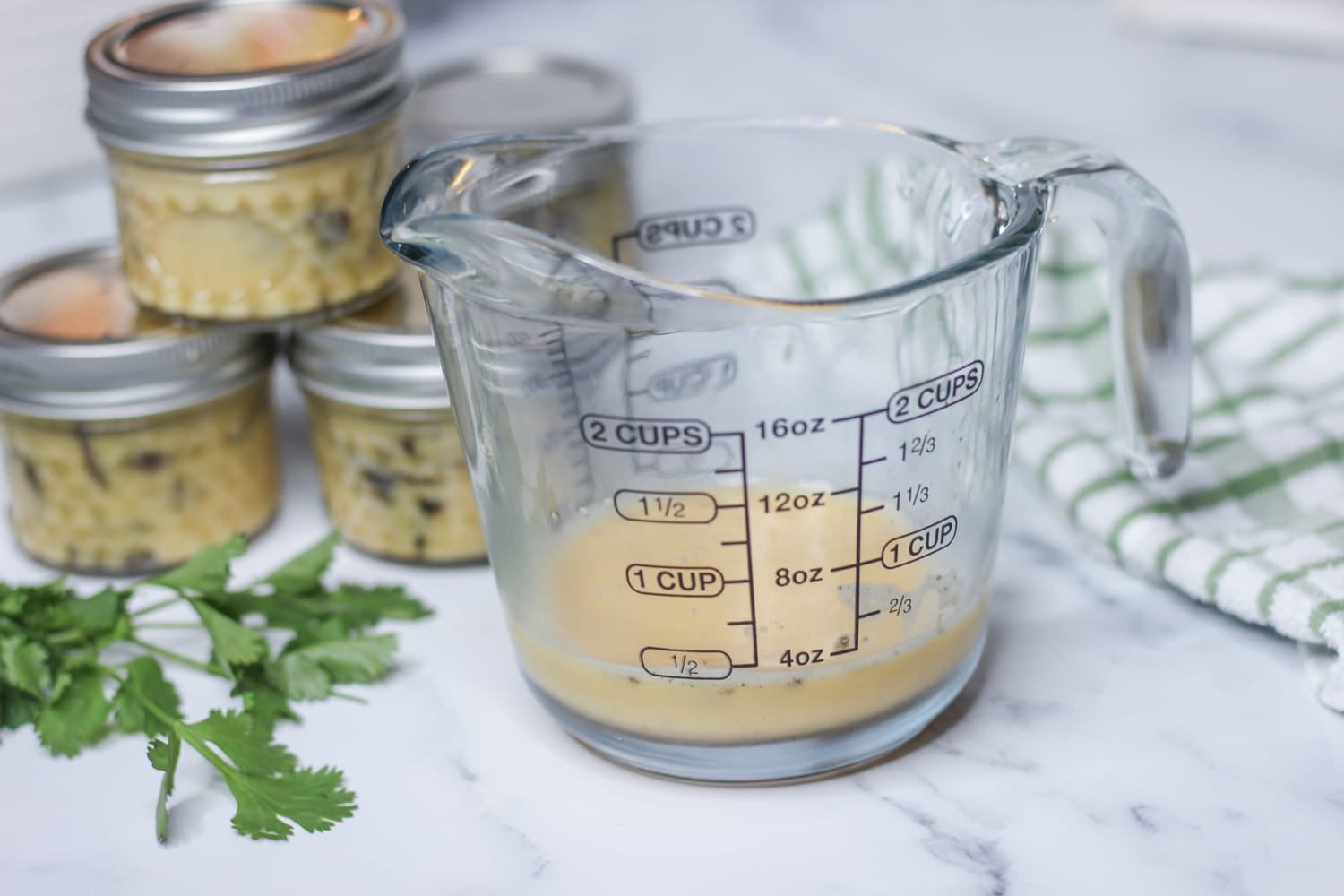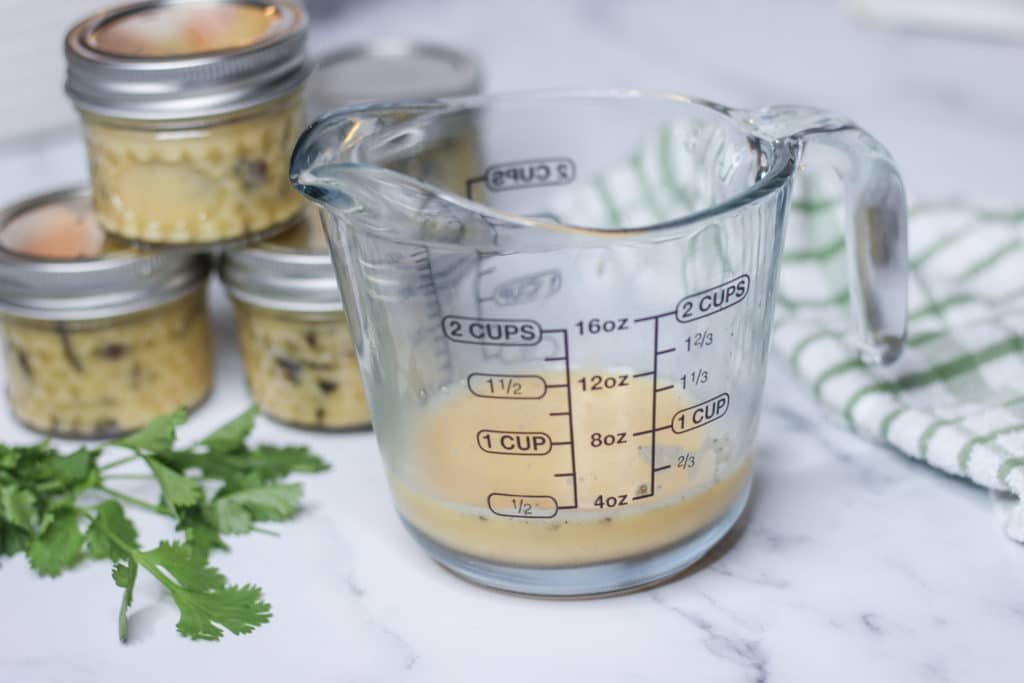 How tightly do I need to seal the jars when I cook egg bites sous vide style?
Don't worry about forming a super seal, but don't leave the lids loose either. Instead, seal your jars "finger tight,": as tight as you can close the jars using your fingertips. This way water shouldn't enter the jars, but steam can still escape.
Should the mason jars be fully submerged?
Yes, for sous vide cooking you want your jars to be underwater! This is why you need to seal the jars just "finger tight."
The jars will float to the top unless you allow for a little bit of steam to escape them.
Are there any precautions I can take against the jars breaking?
If your jars are coming out of the fridge or are otherwise cold, place them in the water while it heats to ensure that they gradually heat to avoid breaking. It is best, however, to use room temperature jars when possible.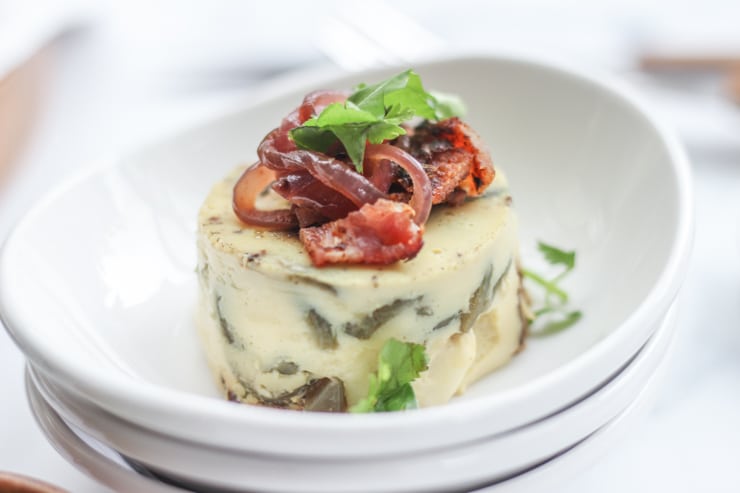 Tips for cooking egg bites sous vide style
What temperature should I use for the sous vide bath when I'm cooking sous vide egg bites?
The ideal temperature for cooking sous vide egg bites is 172⁰F (78⁰C).
See Sip Bite Go's sous vide egg bites recipe for a step-by-step guide.
How long do sous vide egg bites need to cook?
Sous vide is slow cooking defined, so don't even think of checking your eggs after ten minutes!
You will need to cook sous vide egg bites for a full hour.
Learn more about setting the right sous vide eggs time and temp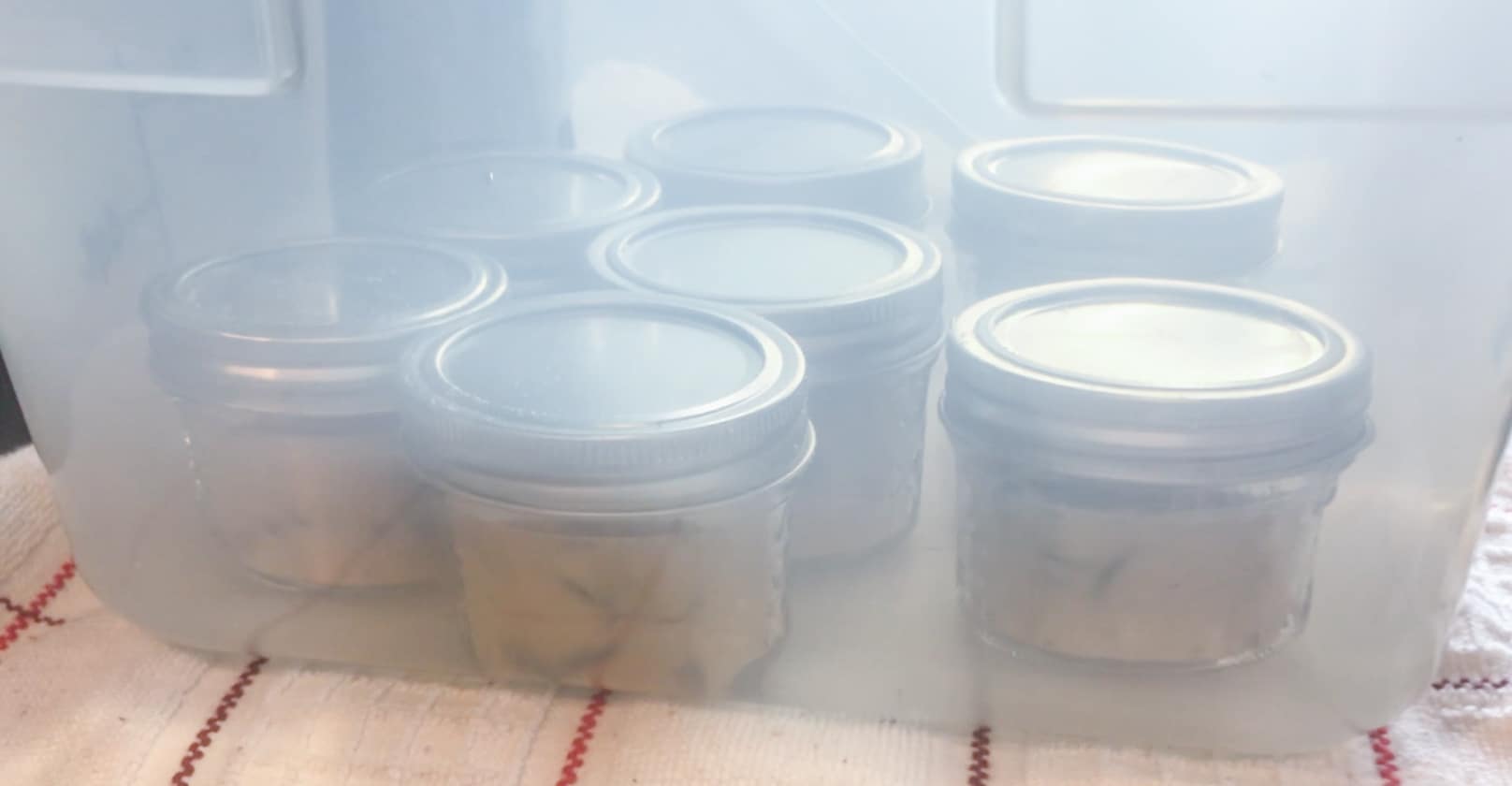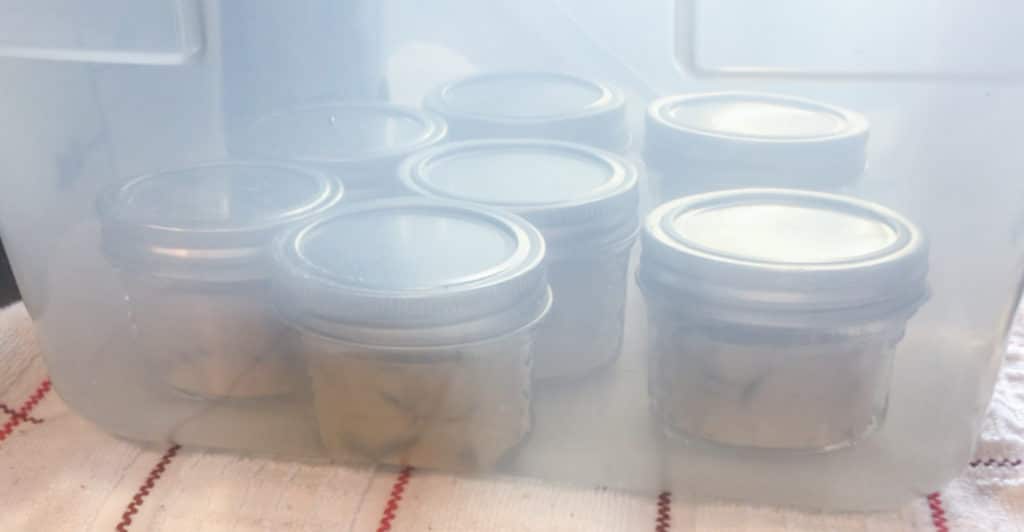 How will I know when sous vide egg bites are done?
If your sous vide machine is set to the right temperature and you've left them in their hour, your egg bites should be perfectly done. You'll find them to be firm and fluffy when removed from the jar you used to cook them.
What if they are runny?
If they are at all runny, something has gone wrong and they are not fully cooked.
Keep them in the sous vide bath longer or finish them in the oven.
What are the basic ingredients to make the best sous vide egg bites?
Five simple ingredients make up the base.
Eggs, milk, cheese, salt, and pepper.
From there, you dress it up as desired!
Sous vide has so much more to offer than just dinner entrees like sous vide brisket and steak sous vide from frozen. See this list of the best sous vide egg recipes to start your day off to a sous vide start.
What do egg bites taste like when made right?
What if my egg bites aren't creamy enough?
If you like your egg bites especially creamy, just try using a creamier cheese like cottage cheese or cream cheese.
You can add cottage cheese to egg bites?
Yes, and some people argue that cottage cheese will give you the creamiest egg bites. Some people enjoy that texture so much they won't use any other cheese.
Personally, I think fontina gives to our bites plenty of creaminess.
What are some tasty fillings and toppings?
Which fillings would make savory sous vide egg bites?
Try bacon! A Canadian bacon or smoked bacon will taste fantastic — each adds their own special flavor. You could also make overnight sous vide bacon.
Other meat fillings for egg bites: sausage, shredded crockpot chicken, or ham.
Which cheese is the best for egg bites?
My best advice is to consult your own taste.
Fontina cheese is consistently a winner in sous vide egg bites, but you can substitute it for any cheese you prefer.
From brie to cheddar to gruyere to gouda.
What if my meat keeps sinking to the bottom of the sous vide egg bites?
Here's one of my secret tips for making sous vide egg bites: try coating your meat in a very thin layer of rice starch. Surprisingly enough, this will help suspend it in the middle of the egg mixture until it firms up, thus allowing for meat to be distributed all the way through.
Which fillings would be good for vegetarian egg bites?
If you'd like savory vegetarian egg bites, add in a little caramelized onion, cilantro, or chives. Mushrooms and green pepper could also work well for vegetarian sous vide egg bites.
What if I don't want to use dairy milk in my sous vide egg bites?
Egg bites sous vide style doesn't have to include dairy! You can substitute any plant based milk for the milk in my sous vide egg bites recipe.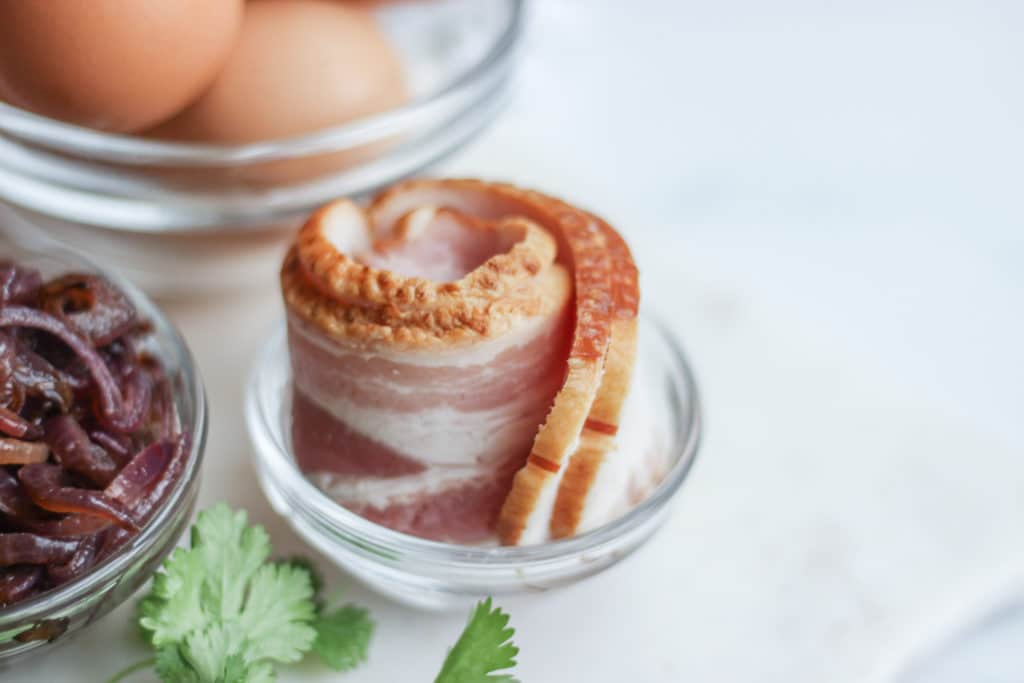 Serving egg bites
How do you garnish egg bites?
Add a little sprinkling of extra cheese or spices to top off the egg bites for serving, or use your preferred hot sauce. You could also try avocado or raw cherry tomatoes.
Fresh green herbs are always in my refrigerator – just for plating needs like this.
What goes with egg bites?
These are supremely versatile, but my favorite way to serve them is with toast and some fresh fruit.
If I'm making egg bites as part of a brunch, I'll serve them with a simple side dish like make ahead Mexican salad.
Should I eat the eggs from the jar or serve them onto a plate?
While some people prefer the ease of eating sous vide egg bites right from the jar they cooked them in, it's incredibly easy to remove the bites from the jar.
This leads to a more picturesque final product and a table setting you can be proud of.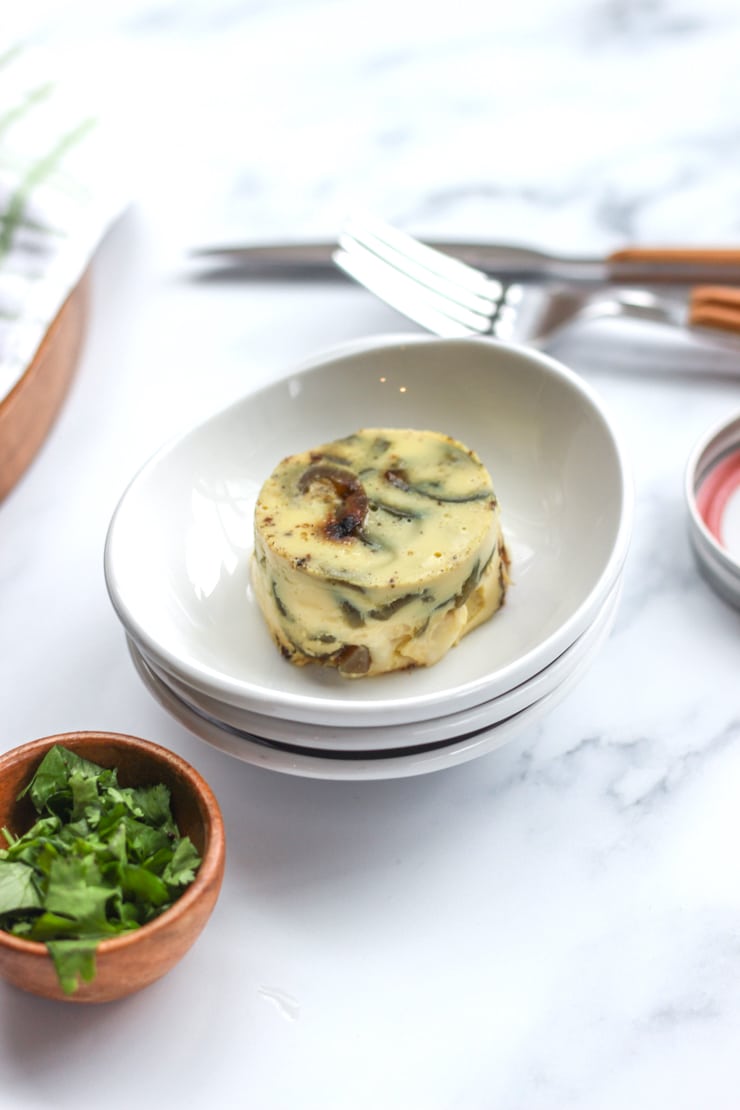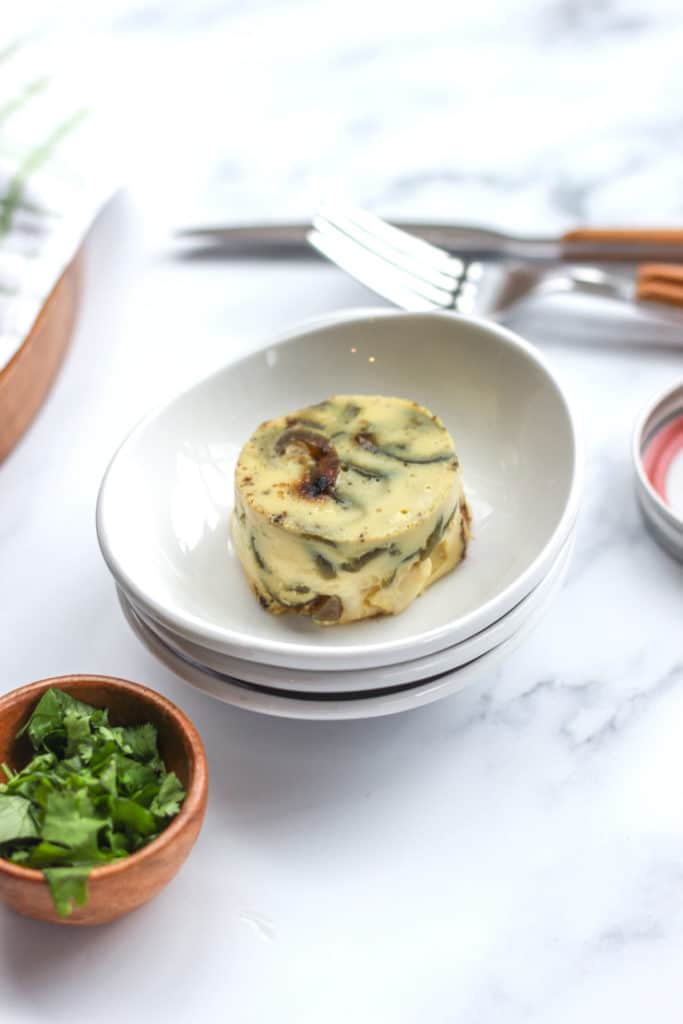 Plating tips for egg bites
These little white serving dishes are perfect for showing off egg bites.
They are considered "dip bowls" and I find ways to use them all the time.
They fit the egg bits perfectly.
How do you remove egg bites from mason jars?
It's not as hard as it seems! If you plan to eat your sous vide egg bites right away, slide a butter knife around the edge of the jar to pop the bites out.
What if my sous vide egg bites stick to the jar?
If you're having trouble with egg bites sticking to the jar, you'll want to make sure you use more olive oil cooking spray next time!
For now, use a butter knife to work your way around the egg in the inside of the jar.
It helps if you try to remove them while they are still warm.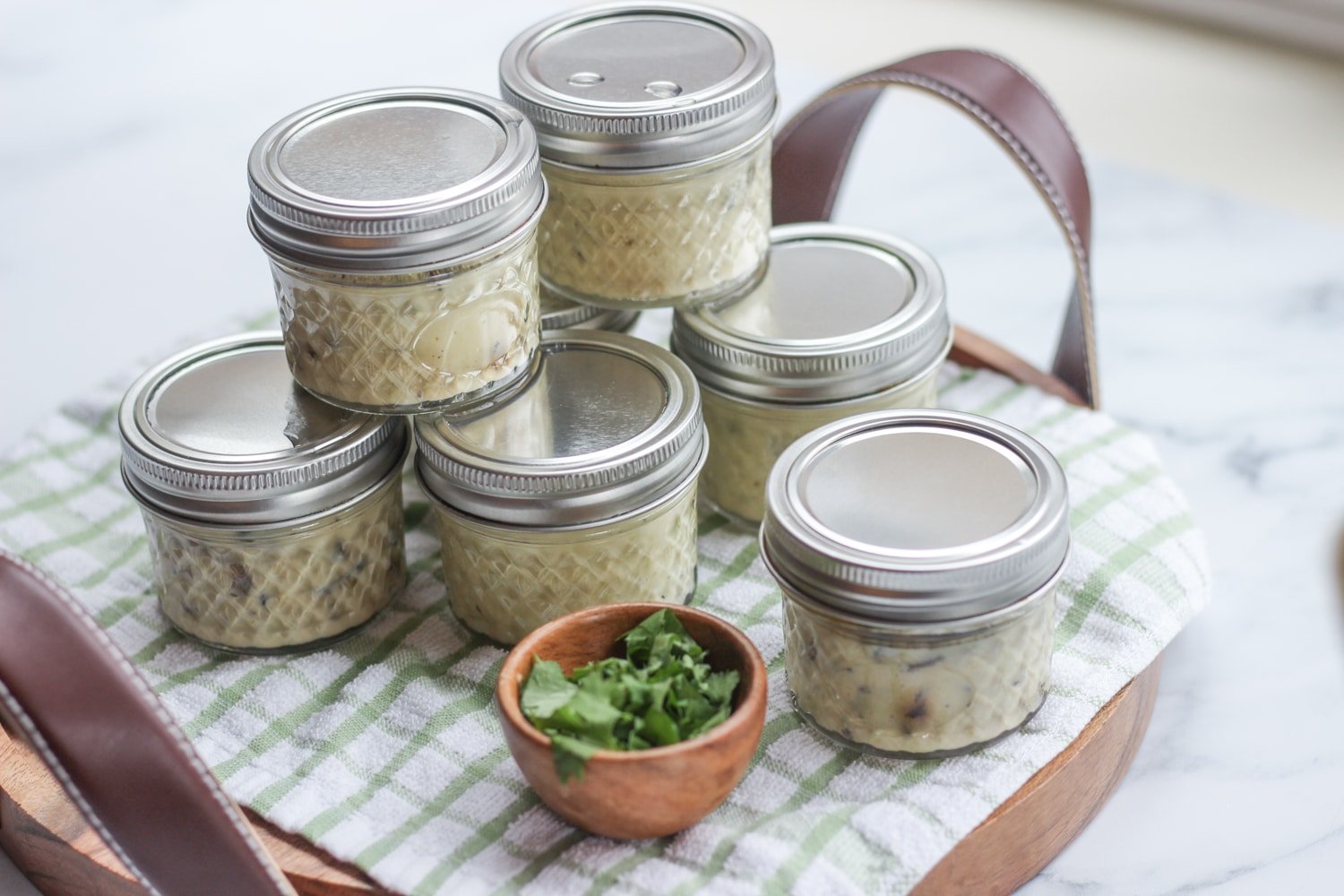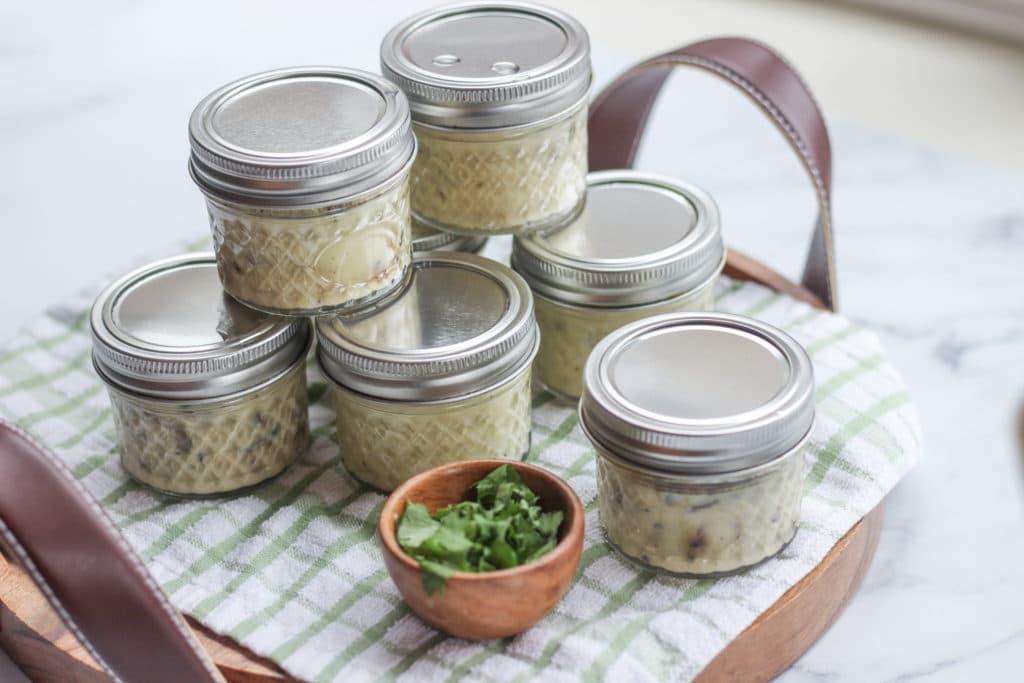 Refrigerating egg bites
How do you refrigerate them?
You don't need any special containers to store egg bites in the fridge: just leave them in the mini mason jars that they cooked in.
Can you put egg bites in the fridge hot?
The best thing to do is to shock them in an ice bath before storing to ensure that they are fully cooled or let them come up to room temperature.
How long do sous vide egg bites last in the fridge?
When you sous vide your eggs you're actually pasteurizing them, killing all germs. The result? Egg bites can be kept in the fridge for up to 1 week.
Tips for reheating egg bites
How do you reheat sous vide egg bites?
The simplest way to reheat these egg bites is to microwave them for 30 seconds when ready to eat. If you have a little extra time, you can also reheat for 2 minutes in a toaster oven (for a crisper texture) or in your sous vide machine (for a velvety texture.)
Broiling egg bites time and temperature
A great way to enjoy these egg bites is in the broiler for two minutes on high. You can do this in a toaster oven, too. If you sprinkle a little cheese on top, the cheese will get bubbly – – SO good.
Freezing egg bites
Can you freeze sous vide egg bites?
Yes, you can! Just ensure that they are fully cooled after cooking and they'll store safely for up to two months.
What's the best way to store egg bites in the freezer?
Once egg bites are room temperature, pop them out of mason jars by running a knife around them. Store in plastic wrap or foil in a sealed zipper bag.
Can you pre-prepare sous vide egg bites without cooking them?
Yes – which for me makes it so easy to prep these. If you don't have enough time on any one day to get through the whole recipe, don't worry! You can mix all of the ingredients into the jars, then store in the fridge up to three days. Be sure to shake or stir the ingredients in the jars before cooking.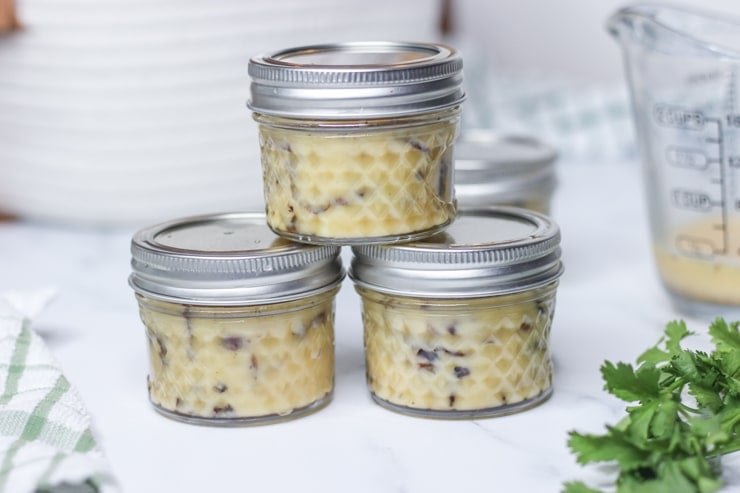 Bonus question: How do you meal prep egg bites?
There's nothing simpler: batch cooking sous vide egg bites takes just an hour and is relatively hands-off. You just have to make the egg scramble, add them to little jars, and pop them into your machine.
Egg bites make it so much easier to eat a good breakfast. To reheat throughout the week, add a little cheese to the top then microwave or broil them. Sous vide egg bites cook for 60 minutes at 172 degrees.

So now you have all the tips for making egg bites sous vide style. I'm so excited for you to make them your own unique way.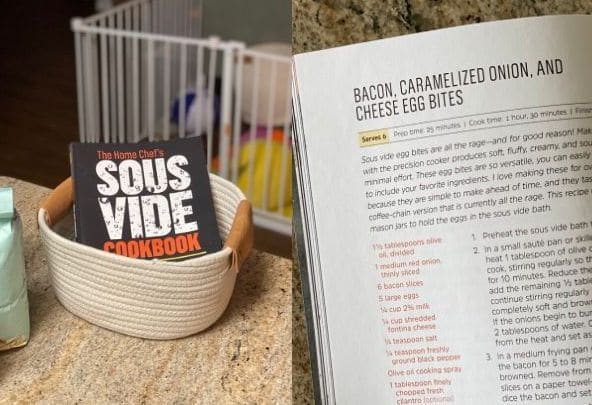 For more sous vide goodness, check out my new book – The Home Chef's Sous Vide Cookbook. This sous vide cookbook is for all levels of home cooks. From sous vide enthusiasts and daring experimenters, to those new to sous vide cooking. Open your cooking skills up to a whole new level of delicious new ways to sous vide your favorite foods.
Like recipe videos? See the step by step guide and video for the sous vide egg bites featured in my cookbook.
Tools to make sous vide egg bites at home
Readers love these sous vide breakfast recipes
Share your food with me @sipbitego on Instagram. Get new recipe updates from Sip Bite Go.